Fighting Seventh
Nuffnang
Miscellaneous
No Atheists
In A Foxhole
"When you're left wounded on

Afganistan's plains and

the women come out to cut up what remains,

Just roll to your rifle

and blow out your brains,

And go to your God like a soldier"


"We are not retreating. We are advancing in another direction."

"It is fatal to enter any war without the will to win it."

"Old soldiers never die; they just fade away.

"The soldier, above all other people, prays for peace,

for he must suffer and be the deepest wounds and scars of war."


"May God have mercy upon my enemies, because I won't ."
"The object of war is not to die for your country but to make the other bastard die for his.

"Nobody ever defended anything successfully, there is only attack and attack and attack some more.

"Fixed fortifications are a monument to the stupidity of man."
"It is foolish and wrong to mourn the men who died.
Rather we should thank God that such men lived.


The Soldier stood and faced God
Which must always come to pass

He hoped his shoes were shining
Just as bright as his brass
"Step forward you Soldier,
How shall I deal with you?


Have you always turned the other cheek?


To My Church have you been true?"


"No, Lord, I guess I ain't


Because those of us who carry guns


Can't always be a saint."


I've had to work on Sundays

And at times my talk was tough,

And sometimes I've been violent,

Because the world is awfully rough.

But, I never took a penny

That wasn't mine to keep.

Though I worked a lot of overtime

When the bills got just too steep,


The Soldier squared his shoulders and said

And I never passed a cry for help

Though at times I shook with fear,

And sometimes, God forgive me,

I've wept unmanly tears.

I know I don't deserve a place

Among the people here.


They never wanted me around


Except to calm their fears.


If you've a place for me here,


Lord, It needn't be so grand,


I never expected or had too much,


But if you don't, I'll understand."


There was silence all around the throne

Where the saints had often trod

As the Soldier waited quietly,

For the judgment of his God.

"Step forward now, you Soldier,

You've borne your burden well.

Walk peacefully on Heaven's streets,

You've done your time in Hell."


Local Socio
Political Bloggers
Sites of Interest
Glorious
Malaysian Food
Foreign Bloggers
&
Other Stuff
Gaming
Warriors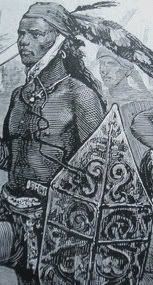 Warrior
Warrior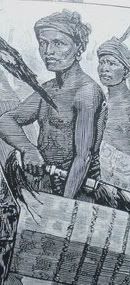 Brother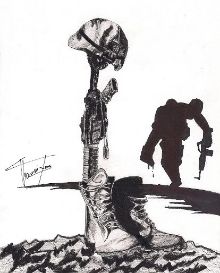 Buddy
Tracker
A Cry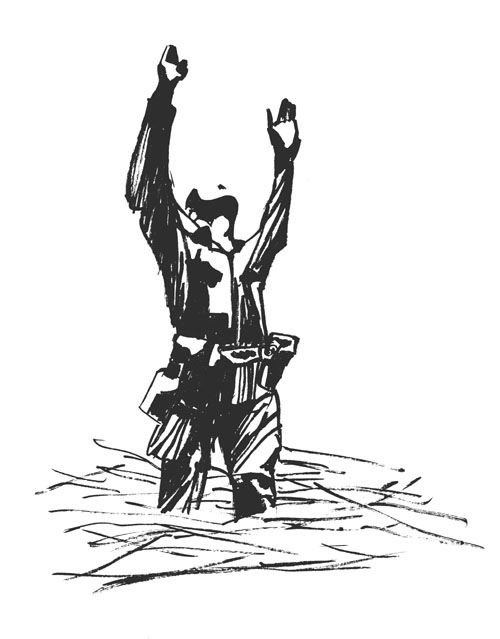 Assault
Boots
Sarawak Rangers
Soldier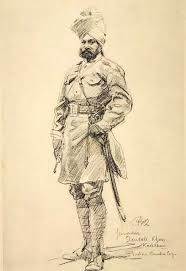 Combat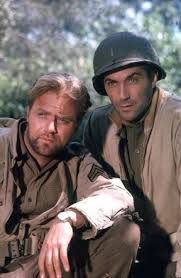 Infantry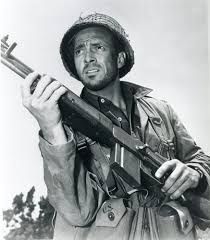 Brothers
Advertistment
Advertistment
Advertistment
Advertistment
Advertistment
Advertistment
Advertistment
Advertistment
Turkey's ongoing persecution of Assyrian Christians
Monday, July 17, 2017
"The perpetrators of the genocide aimed to create a homogenous – Turkish and Muslim – country. A slogan that echoes a similar objective – 'One flag, one homeland, one state, one language, one religion, one nation' – has been commonly used by Turkish officials ever since. And in this mindset, there is no place for religious liberty, ethnic diversity or equal rights for all….'The Islamofascistic mentality ruling Turkey is still disturbed by the existence of a handful Assyrians left in the region. Turkish authorities used to say "Alhamdulillah [Praise be to Allah], 99 percent of our country is Muslim." It seems that they want to change this to "Alhamdulliah, 100 percent of our country is Muslim."'"

"Turkey Uncensored: The Fate of Assyrian Christian Churches and Monasteries," by Uzay Bulut, Philos Project, July 13, 2017:
The Turkish government has recently seized numerous properties belonging to Assyrian (Syriac) Christians − such as churches, monasteries and cemeteries − and transferred them to public institutions. On June 23, the Armenian-Turkish newspaper Agos reported,


Inquiries by the Mor Gabriel Monastery Foundation revealed that dozens of churches and monasteries have been transferred to the Treasury first and then allocated to the Presidency for Religious Affairs, known as the Diyanet, in Turkish. And the cemeteries have been transferred to the Metropolitan Municipality of Mardin.

Kuryakos Ergün, the president of the Mor Gabriel Monastery Foundation, told The Philos Project that the decision of allocating the churches and monasteries to the Diyanet has been overturned, but Assyrians still have not recovered ownership:


Around 100 of our immovable properties have been seized by state institutions. We do use our churches, monasteries and cemeteries because they have been ours for centuries, but we do not officially own them. The Undersecretariat of Treasury does. So the change in the decision regarding the Diyanet does not alter anything about the state of our sacred places and other properties. If authorities tell us tomorrow to get out of these places, we will have to do that.

It should be noted that the seizure of Assyrian properties is not a new phenomenon and did not start with the Islamic government of the Justice and Development Party (AKP). The first genocide of the 20th century was committed against Christian Armenians, Assyrians and Greeks in Ottoman Turkey from 1914–1923. More than 3 million Christians were murdered and hundreds of thousands were forcibly displaced. The properties of the murdered and the exiled were seized by government authorities and Muslim private citizens.
"If there had not been a Christian genocide in 1915, hundreds of thousands or even more than a million Assyrians would be living in Tur Abdin region today. But we are a tiny minority now."
— SEYFO Center Founder Sabri Atman
Read it all here............
posted by D.Swami Gwekanandam @ 9:30 PM


Arab Countries Condemn Israel for Closing Temple Mount, Failing to Mention Terrorist Attack that Prompted Closure
JERUSALEM – Major Arab state groups and Jordan each separately condemned Israel for temporarily closing the Temple Mount on Friday, but failed to mention the deadly Palestinian terrorist attack at the Mount that prompted Israel to enforce the closure for national security reasons.

The Jordanian government, which administers to the mosques on the Mount, issued a statement reading, "The Jordanian government opposes any harm against Muslims in carrying out their religious worship in their holy places, freely and with no obstacles."
None of the statements mentioned the reason for Israel's rare temporary closure of the Temple Mount. Mount preachers are notorious for using Friday night sermons to incite against Israel – especially with false claims of Israeli threats to the Al Aqsa Mosque – and there was fear here that the services could have been used to instigate further violence on the Mount following Friday's terrorist attack at the site.
Two Israeli Border Police Officers were murdered and a third was wounded on Friday when three Palestinian terrorists opened fire at security forces near an entrance to the Temple Mount at the Lions Gate and then fled into the Mount complex.
The Palestinian assailants, reportedly carrying two rifles and a pistol, were pursued by Israeli forces and were shot and killed as they tried to escape toward the mosques on the Mount.The statement from Arab League Secretary General Ahmed Aboul Gheit complained that the Jewish state's "banning Palestinians from praying" will only work to "inflame extremism and escalate tension" in the Middle East.
Read it all here....................
posted by D.Swami Gwekanandam @ 9:23 PM


Umno should just ban all non-Malay political parties - By Commander (Rtd) S THAYAPARAN Royal Malaysian Navy
Malaysiakini : "A fascist is one whose lust for money or power is combined with such an intensity of intolerance toward those of other races, parties, classes, religions, cultures, regions or nations as to make him ruthless in his use of deceit or violence to attain his ends." - Henry A Wallace
COMMENT

| Communications and Multimedia Minister Salleh Said Keruak claimed "the opposition coalition can never match BN, which has a track record of cooperation between the different ethnic groups and tolerance between its leaders, without compromising party principles". This brings us to the question of what exactly are Umno's principles.
We know from the National Civics Bureau (Biro Tatanegara, BTN) courses that Umno's principles are an unholy brew of racial supremacy, religious bigotry and corporatism that was endorsed by a compliant Malaysian polity, resulting in a cascade of religious and racial issues that compromised every facet of government. With the ouster of the charismatic, jailed political prisoner – Anwar Ibrahim – from the Umno fold, the contemporary Umno narrative is one of loss of power and influence by attrition.polity, resulting in a cascade of religious and racial issues that compromised every facet of government. With the ouster of the charismatic, jailed political prisoner – Anwar Ibrahim – from the Umno fold, the contemporary Umno narrative is one of loss of power and influence by attrition.
The Malay vote is the most important vote to Umno. I wrote about how the dialectic in the Malay community is a threat to Umno hegemony, which is the real reason behind the racial and religious sabre-rattling. This is the existential threat Umno is facing – "what would happen if a majority of Muslims in this country decide that they have had enough with state religious authorities intruding into their lives?
Read it all here................
posted by D.Swami Gwekanandam @ 9:17 PM


A majority of Muslim countries get away with apartheid - Pakistan: Ad for sewer workers "only for non-Muslims"
Sunday, July 16, 2017

Jihad Watch : Islamic law forbids non-Muslims to hold authority over Muslims, relegating them to the most menial jobs in society; the Qur'an says that the polytheists (among whom are numbered Christians, for believing in the Trinity and the divinity of Christ, cf. Qur'an 5:17, 5:72, 5:116) are "unclean" (9:28). Hence this specification is entirely Sharia-compliant. "PAKISTAN: Non-Muslims forced to do sanitary work," Asian Human Rights Commission, July 11, 2017 ( The Religion of Peace):

In an act of blatant discrimination against the Christian religious minority, and an infringement of Article 27 of the Constitution of Pakistan, the Hyderabad Municipal Corporation has invited applications for the job of sewers from Non-Muslims only. Moreover, applicants are required to take an oath on their religious holy book – Geeta or Bible – that they will never do anything else but work as a sanitary worker, and will never refuse to carry out the work.
This is not the first time that Article 27, which provides safeguards against discrimination in services or employment, has been so blatantly trampled upon. The government has adopted a systemic policy of reserving sanitation posts for non-Muslims. On 18 September 2015, the Mandi Bahauddin, Punjab province's District Head Quarter Hospital, publicized 10 vacancies, where sanitation jobs were reserved for minorities.
A similar advertisement was issued by the Lady Wellington Hospital in Lahore, requiring only "non-Muslims" for this work. In 2015, the Punjab Cardiology Hospital issued an advertisement in several newspapers, which stated that "Only Non-Muslims persons who belong to minorities will be accommodated" for sanitation work.
Though the advertisement was later redacted, it was made publicly clear that sanitation work was beneath the Muslim majority population.
posted by D.Swami Gwekanandam @ 10:29 AM


Public flogging replaces 'Malaysia Truly Asia' slogan - By Commander (Rtd) S THAYAPARAN Royal Malaysian Navy
Malaysiakini: "There must have been a moment, at the beginning, were we could have said - no. But somehow we missed it." - Tom Stoppard, 'Rosencrantz and Guildenstern are Dead'
COMMENT

| When Deputy Prime Minister Ahmad Zahid Hamidi says that the amended enactment allowing for (amongst other things) public whipping in Kelantan only affects Muslims, it is yet again another falsehood told by the state to non-Muslims in this country.
There is empirical evidence - something I know that some Muslims frown upon - which collaborates the fact that anything concerning Islam in this country affects every single citizen in this country. Furthermore, there is ample evidence that the minions of Umno are exempt from the harsh glare of Islamic laws which is not the reality for every other Muslim in this country.
While corruption scandals will never be investigated and wrongdoers subjected to public canings, there will be hundreds of Muslims who will be subjected to such public humiliations for "crimes" that ultimately do not affect the country as the crimes committed by the political elites and rich Muslim cabals.
When it comes to justice and fairness, remember what PAS president Abdul Hadi Awang said about the prime minister despite the mountain of evidence of moral and criminal wrongdoing surrounding the 1MDB fiasco - "As reported in the press, Hadi has no problem saying that Najib is only human and not a saint, and humans make mistakes, but the act of attacking and bombarding the prime minister with unfounded allegations is uncalled for."
"In other words, Hadi condemns the so-called 'unfounded allegations' and dismisses the alleged corruption scandals against the current Umno prime minister as the regular failings of human being. Is this what his syariah system would look like?"
So, when the Kelantan state government warns non-Muslim political parties not to meddle in the affairs of Islam, I say to the Kelantan state government - when Islam does not intrude into the lives of non-Muslims is the day I, as a non-Muslim, will stop commenting on Islam in this country. Do I need to remind anyone that the rhetoric coming out of many Islamists in this country that our rights as non-Muslims should be curtailed?
I think I will. Remember when Minister in the Prime Minister's Department Jamil Khir Baharom wanted Umno to crack down on religious pluralism because "there were numerous organised efforts being carried out to challenge the freedom allowed in Islam"?
Read it all here.................
posted by D.Swami Gwekanandam @ 10:16 AM


UNESCO Supports Terrorism
Thursday, July 13, 2017
This is the same Palestinian Authority (PA) leadership that purports to be working toward achieving peace and coexistence with Israel. In the upside-down world of Palestinian denial, such repudiation of the truth is par for the course: the "culture of peace" lie that Abbas fed to President Donald Trump several weeks ago has about as much truth value as this newest deadly fabrication.

As of now, Palestinians also have an international agency (UNESCO) to support their anti-Israel narrative and rhetoric. The UNESCO resolutions are being interpreted by many Palestinians as proof that Israel has no right to exist. For many Palestinians, the resolutions are a green light to pursue their "armed struggle" to "liberate Palestine, from the [Mediterranean] sea to the [Jordan] river."
The latest UNESCO resolutions are a catalyst for Palestinian terrorism against Israelis. Yet they are more than that: they also make the prospect of peace even more distant. What do Hamas and UNESCO have in common? Both believe that Jews have no historical, religious or emotional attachment to the Holy Land.
The recent UNESCO resolutions concerning Jerusalem and Hebron are precisely what terror groups that deny Israel's right to exist, such as Hamas, have long been hoping to hear from the international community. The first resolution denies that Israel is the sovereign power over Jerusalem, including the Western Wall, while the second one designates Hebron and the Jewish Tomb of the Patriarchs as an "Endangered Palestinian World Heritage Site."
The two UNESCO resolutions, in fact, back the position of Hamas and other Palestinians -- namely that Israel has no right to exist. These decisions provide Hamas and other terror groups with ammunition with which to destroy Israel, killing as many Jews as possible in the process.
Read it all here...............
posted by D.Swami Gwekanandam @ 11:33 AM


Huffington Post Shilling for Linda Sarsour a pro terrorist advocate in the US
HP : Not to worry they delete all your comments when you show scriptures and proof that Linda Sarsour is shilling and lying through her terrorist teeth
Linda Sarsour says that the term jihad "has been hijacked by Muslim extremists and right-wing extremists alike," and she must know, right? So here is a new listing of some of the worst of those right-wing extremist Islamophobes who besmirch Islam and the concept of jihad by cherry-picking Qur'an verses and ripping them out of context to claim that jihad involves violence:
Here is the proof.
posted by D.Swami Gwekanandam @ 11:09 AM


Playing the losing non-Malay race card - By Commander (Rtd) S THAYAPARAN Royal Malaysian Navy
Malaysiakini : "The question of racism has been abolished... that is what is more important to us than that little fight that he (former prime minister Dr Mahathir Mohamad) is trying to create. I always stand by the ruling prime minister." - S Samy Vellu, former MIC chief
COMMENT

| Former MIC chief S Samy Vellu admitted in a Malaysiakini interview that the MIC really did not have a voice in the Mahathir regime. And it may very well be that the current Umno potentate has done more for "Tamil education" in this country than the former Umno prime minster with "Indian heritage", but the real question will always be, has all this money helped the "Indian" community in this country?
That is a question that only the Indian community can answer. However with regard to the general race discourse, as I outlined in the last piece about the "Indian" problem and the rabbit hole of Malaysian politics - "Because politics in Malaysia is race-based and the alternative media (especially the English media) is defined by the crudest partisan expectations, issues like tokenism, appropriation and crypto-racism, are subsumed beneath a steady diet of Umno transgression and socio-political red herrings" - this idea that there is a difference in the discourse concerning race in the mainstream and alternative media is complete bull manure.
Read it all here.............
posted by D.Swami Gwekanandam @ 10:57 AM


Revealed: The World's Ten Foremost Islamophobes - Linda Sarsour busted!
Tuesday, July 11, 2017
Linda Sarsour says that the term jihad "has been hijacked by Muslim extremists and right-wing extremists alike," and she must know, right? So here is a new listing of some of the worst of those right-wing extremist Islamophobes who besmirch Islam and the concept of jihad by cherry-picking Qur'an verses and ripping them out of context to claim that jihad involves violence:
"Islamophobes Top 10," Deo Volente, July 10, 2017:
The amount of lies about Islam by far right islamophobes has reached new heights this summer. These days the trend seems to be lying about the meaning of Jihad, saying the term often describes offensive warfare against non-Muslims. These sad individuals are not always your average Joe but are often people of eminence whose lies have been written down and sold to bookstores worldwide. We've decided to expose a few of the bigots who spread their fear of islam and hatred toward muslims by showing you what they've said and where to find their published works. Let's make our voices public and get their writings banned in the name of freedom.
#10
"Jihad means to war against non-Muslims, and is etymologically derived
from the word mujahada, signifying warfare to establish the religion." [i]
Sheikh al-Misri
This Islamophobe was born in the fourteenth century and is famous for being the writer of the best known classical manual on Sunni Islamic jurisprudence from the perspective of the Shafi school of thought. This quote was taken from that book, which can be found on Amazon and other online bookstores. So get on your laptops and get those fearmongering books banned!
#9
"And it is (permissible) irrespective of whether the battle is joined or not,
because the Prophet, Allah's blessing and peace be upon him,
did not wait for the battle to be joined to fire (the mangonels)." [ii]
Sheikh Ibn Qudãma
This famous Arabic Islamophobe lived in the days of Islamic tolerance found in the thirteenth century. He is still revered in Sunnism as one of the most influential thinkers and jurists from the Hanbali school of thought, where he is to this day referred to as "the sheikh of Islam". His books are mainly available in Arabic but hey, better safe than sorry: buy 'em & burn 'em freedom fighters!
Read it all here.....................
posted by D.Swami Gwekanandam @ 4:56 PM


Trump vs. A piece of shit, Obama in the Middle East
Monday, July 10, 2017
Both Barack Obama and Donald Trump began their presidencies with outreach to the Islamic world—and that, with one exception, is where the similarities between their respective Middle East doctrines begin and end. President Obama's June 4, 2009, Cairo speech, delivered at Al-Azhar University, can be read as the manifesto for a post-America world. President Trump's May 22, 2017, Riyadh speech, in startling contrast, was an unapologetic exposition of his America First creed.
A Real President


The insinuation, in some quarters, remains that Barack Obama is secretly a Muslim and perhaps even a member of the Muslim Brotherhood, the activist Salafists who aim to destroy the West from within using the strategy of "civilisational jihad".
Key political Islamic organisations in the United States, including the Council of American-Islamic Relations, are impenitent affiliates of the transnational Muslim Brotherhood movement. Egypt's Muslim Brotherhood, in the form of Mohamed Morsi's Freedom and Justice Party, ruled the country from June 2012 to July 2013. Activist Salafism and Salafi jihadism (Al Qaeda, the Islamic State, Boko Haram, Jemaah Islamiyah, and so on) are not one and the same but they are first cousins.
Embracing the views of Sayyid Qutb, the Muslim Brotherhood scholar who argued for the restitution of an Islamic state in Egypt and throughout Dar al-Islam, might not automatically turn a Muslim into a terrorist but it does encourage an apposite degree of contempt for the kafir (disbeliever).
Almost completely unreported at the time of the December 2, 2015, San Bernardino massacre was the fact that the husband-and-wife terrorists, Syed Farook and Tashfeen Malik, were aficionados of the works of Sayyid Qutb. The homicidal duo posted on Facebook their allegiance to Abu Bakr al-Baghdadi's Islamic State before murdering fourteen Americans and wounding another twenty-two at a work-related Christmas luncheon.
A piece of shit, Obama


Presidential candidate Hillary Clinton responded to the slaughter-fest by intoning against the laxity of America's "gun safety laws". Presidential candidate Donald Trump, on the other hand, made an explicit connection between a certain kind of modern-day Muslim and terrorism: "I would close up our borders to people until we figure out what's going on … We don't learn …
The whole thing gets worse as time goes by." President Obama, to be fair, upgraded his erstwhile depiction of Islamic terrorism from "workplace violence"—à la the 2014 Fort Hood Massacre—to "larger notions of violent jihad". Whew! Barack Hussein Obama, the apotheosis of modern-day chic, was prepared, at last, to make a connection, however indirectly, between the "religion of peace" and the murder of the innocent.
Read it all here...............
posted by D.Swami Gwekanandam @ 3:46 PM


The muzzling of Dr M - By Commander (Rtd) S THAYAPARAN Royal Malaysian Navy
Malaysiakini : "The one pervading evil of democracy is the tyranny of the majority, or rather of that party, not always the majority, that succeeds, by force or fraud, in carrying elections."
- John Emerich Edward Dalberg-Acton
COMMENT

| So now we have proof that Umno members "cover" for their president. We have proof that the corruption of Umno presidents are covered up by Umno members. We have proof that Umno members will overlook any kind of malfeasances to keep their leader in power. We have this proof because, Umno vice-president Ahmad Zahid Hamidi, who is now acting deputy president of the party, admitted as much when he told former prime minister and de facto opposition leader Dr Mahathir Mohamad (aka Our Great Leader) to shut up or recite Quranic verses to Allah, whichever comes more easily.


This is what Zahid said: "He unveils the flaws of the present leaders, don't forget we also used to cover his flaws. Don't let it be our turn to show his shame and 'scabs'. There is so much that we can reveal."

Let us unpack this statement. We can discern three important facts from it.

1) Zahid does not dispute that the current Umno leader and Prime Minister Najib Abdul Razak has "flaws" and in this case, the only flaws that the current de facto opposition leader Mahathir is unveiling are the numerous corruption scandals that are plaguing this regime. You would note that the Umno acting deputy president is not disputing those flaws, indeed he acknowledges them as human "weakness" that every Umno politician (leader) has.

Read it all here......................
posted by D.Swami Gwekanandam @ 10:57 AM


Robert Spencer in FrontPage: Trump in Poland: "Our Civilization Will Triumph"
Saturday, July 08, 2017
A far cry from Obama's avowal that Islamic civilization will triumph. My latest in FrontPage:

Interrupted repeatedly by chants of "Donald Trump! Donald Trump! Donald Trump!" as he was speaking in Poland on Thursday, President Trump delivered a ringing affirmation that he would defend Western civilization: "Just as Poland could not be broken, I declare today for the world to hear that the West will never, ever be broken. Our values will prevail, our people will thrive, and our civilization will triumph."
Now, we're used Presidents affirming that civilization will triumph. Barack Obama did it, too. Trump's remarkable innovation here, and sharp departure from the example his predecessor set, is in declaring that Western civilization would triumph. Barack Hussein Obama, by contrast, was famous for declaring the triumph of Islamic civilization, most notably when he told the United Nations General Assembly on September 25, 2012: "The future must not belong to those who slander the prophet of Islam."
If the future is not to belong to those who are perceived as slandering the prophet of Islam, Sharia blasphemy laws criminalizing criticism of Islam will have to have been imposed; people aren't likely to give up criticizing Muhammad voluntarily, especially as jihad terror attacks incited by his teachings become an ever more common feature of life in the West. Thus if the future doesn't belong to those who slander the prophet of Islam, it will be because the freedom of speech has been extinguished and Islamic values have prevailed: Islamic civilization will have triumphed.
If that was not what Barack Obama wanted, he never gave any indication of it during eight years in the White House. The Democrats constantly pointed to his killings of bin Laden and al-Awlaki as indication that he was tough on terrorism, but amid foreign and domestic policies indefatigably supporting the Muslim Brotherhood and its auxiliaries in the United States, unstinting opposition to the freedom of speech regarding criticism of Islam, and an appalling deal that gave aid and comfort to the Islamic Republic of Iran, those killings only made clear that while Obama evidently opposed violent jihad, he had no serious objection to other methods of Sharia imposition and Islamization.
In Warsaw Thursday, Trump offered a radically different vision. "We are fighting hard against radical Islamic terrorism," he declared. "And we will prevail. We cannot accept those who reject our values and who use hatred to justify violence against the innocent."
Read it all here....................
posted by D.Swami Gwekanandam @ 8:19 PM


Canada: Liberal Government hands over millions to Islamic terrorist with an apology.
(Ottawa) Canada's liberal government this week handed over Eight million US dollars (£6m) to Omar Khadr who pleaded guilty to killing an American solider in Afghanistan. Belonging to the infamous Khadr clan who on deciding that living in Canada wasn't for them they upped sticks on mass to Afghanistan in search of a pure Islamic state to live in.

Anyway once things went down for the Khadr family, they either went down fighting or played the victimcard in which to be allowed to return to the land they hated so much, they had actually burnt their Canadian passports in which to express their displeasure with that country.
Well Khadr was captured during a firefight with US soldiers where he murdered a Medic. For his services to Osma Bin Laden, Khadr was given a ticket to Cuba where he remained until 2012. Khadr (and his supporters) quickly played the victimcard and sued the Canadians for hurt feelings. Which is why on Wednesday the Canadian Government handed over a cheque to this poor,poor child and an apology:
"We are announcing that the government of Canada has reached a settlement with Mr. Omar Khadr, bringing this civil case to a close," said the statement from Public Safety Minister Ralph Goodale and Foreign Affairs Minister Chrystia Freeland. "On behalf of the government of Canada, we wish to apologize to Mr. Khadr for any role Canadian officials may have played in relation to his ordeal abroad and any resulting harm." Omar Khadr has spoken to the press about his lottery win: "I think it restores a little bit my reputation here in Canada"
Read it all here...................
posted by D.Swami Gwekanandam @ 4:03 PM


The Emerging Trump Doctrine: The Defense of the West — and Judeo-Christian Civilization
"The Battle of France is over," he said as Hitler's legions swept into Paris, "The Battle of Britain is about to begin." At the time, the United States had yet to enter the war, and Stalin's Russia was aligned with Germany. Indeed, just the year before, the two evil empires had cooperated in the conquest of Poland.

Knowing full well the immensity of the godless forces arrayed against his country, Churchill described the high stakes: "Upon this battle depends the survival of Christian civilization."




Soon thereafter, Britain turned to Churchill as its political savior. In the spring of 1940, he was ushered into power at 10 Downing Street—and into historical greatness. So we can see: Because he never lost sight of his steadfast patriotic principles, Churchill was vindicated.
Now today, to Trump. He, too, has a steadfast message about the defense of the West. Even his bitterest critics—and there are plenty of them—have to admit that he has been stoutly consistent on that theme. History has yet to make a judgment on Trump's presidency, but this much of a verdict is already manifest: He has an iron determination to speak plainly about the mortal threats we confront. In fact, Trump has never been more Churchillian as when, in Warsaw, he said:
For two centuries, Poland suffered constant and brutal attacks. But while Poland could be invaded and occupied, and its borders even erased from the map, it could never be erased from history or from your hearts. In those dark days, you have lost your land but you never lost your pride.
Continuing in that vein, Trump declared that the ultimate questions of defense and survival were about both heart and spirit:
Poland is the geographic heart of Europe, but more importantly, in the Polish people, we see the soul of Europe. Your nation is great because your spirit is strong. Trump was just getting warmed up. The ultimate question for Poland and the West, he continued, was about the strength of our moral spirit:
Read it all here...............
posted by D.Swami Gwekanandam @ 3:47 PM


Muslim Immigrants Must Not Assimilate, Says Progressive Ally, Terrorist Palestinian, Linda Sarsour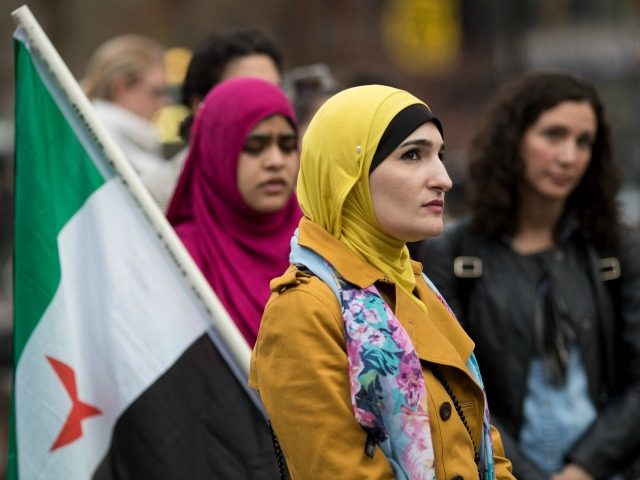 Muslims in the United States should not assimilate into American society, but should instead act "to please Allah and only Allah," said Linda Sarsour, a rising star among progressive Democrats, last weekend.
Sarsour's remarks were part of a July 1 speech given at the annual meeting of the Islamic Society of North America, or ISNA. She said:
Our number one and top priority is to protect and defend our community. It is not to assimilate and to please any other people in authority. Our obligation is to our young people, is to our women, to make sure our women are protected in our community, and our top priority, even higher than all those priorities, is to please Allah and only Allah.
We are never to cower to the powers that be, we are never to give up any part of our identity so somebody else can open a door for us. If a door does not open, guess what we do? We build a new door and walk through our own door, because we have that right in this country to also open opportunities for us and other communities.
Read it all here..................
posted by D.Swami Gwekanandam @ 3:37 PM


Repent, says the institution that decries excessive laughter - By Commander (Rtd) S THAYAPARAN Royal Malaysian Navy
Malaysiakini : "Heaven goes by favor. If it went by merit, you would stay out and your dog would go in."
- Mark Twain
COMMENT

| Remember a couple of years ago when the Malaysian Islamic Development Department (Jakim) issued its new guidelines proclaiming comedy shows should not lead to "excessive" laughter.
MCA's Koh Chin Han in a media statement said - "Jakim's failure to see things from a wider perspective will certainly result in serious impingement into the rights of an individual. This will lead towards a divided Malaysian society along religious and/or gender lines. This ironically runs against the justice the religion itself calls for."
Here is the thing. Jakim, or any other state-sanctioned Islamic organisation, is apparently not interested in bringing Malaysians together. They are interested in the purity of whatever school of Islamic thought they are promulgating in this country. That is axiomatic, right?
Remember when there was all this talk about specific labels for Muslim-produced goods. This is what I wrote about the turf war between Jakim and whatever the name was of that other Islamic entity - "Every time the state pushes the edges of what is acceptable when it comes to social cohesion by coddling interests such as these and it goes unnoticed by the so-called silent majority or voices of change in this country, we draw closer to a failed state that would be the logical outcome, if and when we collapse economically."
(Appropos everything, remember in that label fiasco, "Rural and Regional Development Minister Ismail Sabri Yaakob was complaining that Jakim's halal certification was too stringent and a burden on small industries run by Muslims." What this meant was that when it comes to Islam, you could lower the bar because of race. It all depends on which race)
Read it all here................
posted by D.Swami Gwekanandam @ 3:32 PM


UK: Jewish Chronicle's attack on Tommy Robinson is "insult to thousands of Jews' intelligence"
Friday, July 07, 2017
Jihad Watch : Yesterday I wrote here at Jihad Watch about an attack on Tommy Robinson in the pages of the organ of the establishment Jews of Britain, the Jewish Chronicle. While I was drafting my response, they published two further pieces, another slanted "news" piece and an out-and-out attack from the editor, Stephen Pollard. His title didn't leave much to the imagination:
Jews who ally with Tommy Robinson are our own worst enemy

Fortunately, another Jew, Jasmine Lennard, stepped into the breach with an answer, so I don't have to! Here it is.
What a bold statement, I thought. Surely not? I better click on this article and see if there's any real substance to this claim. The first 3 words were "According to legend"; not a great start. I prefer to deal in facts rather than folk tales. According to legend, our former prime minister David Cameron had sex with a pig head. Just saying.
"Perhaps things will be slightly clearer if I tell you…" the article says. Wonderful, I do hope so, because thus far it makes no sense at all. Alas, no. The article says: "Perhaps things will be slightly clearer if I tell you that Mr Yaxley-Lennon usually operates under a pseudonym: Tommy Robinson." So did bloody Batman and Superman; everyone loved them, right?! Ha. Then came the reference to the EDL: "In that guise, he is the former leader of the so-called English Defence League."
I'll tell you what's interesting about the EDL: it would appear to me that the Jewish Chronicle and the EDL bear many similarities. Most obviously the reasoning behind why were both created. According to Wikipedia: "In 1881 the leaders of the Jewish community in London were being criticised for not campaigning against the pogroms that were taking place in the Russian Empire.
The late Francis Henry Goldsmid's leadership was missed by the Chronicle and it was only after the feminist Louisa Goldsmid gave her support following calls to arms by an anonymous writer named 'Juriscontalus' and Asher Myers of the Jewish Chronicle that action was taken. Public meetings were then held across the country and Jewish and Christian leaders in Britain spoke out against the atrocities."
And again from Wikipedia: "The EDL originated from a group known as the 'United Peoples of Luton' (UPL). The UPL had been formed in response to a demonstration organised by the extremist Islamist organisation, Al-Muhajiroun, against the war in Afghanistan, held in March 2009 as the Royal Anglian Regiment marched through Luton after a tour of duty in the Helmand province campaign. When the Luton counter-demonstration led to arrests, local football supporters, according to a BBC News report, 'decided something should be done' and 'found common cause with other "soccer casuals" and "firms" associated with major clubs. The chatter concluded that [Islamic supremacism] was a national problem and they had to put aside club rivalries."
We had Muslim groups marching in the streets shouting "British police burn in hell," calling them "pussies" and telling them to "run"; this is all available to view online. The footage is astonishing, because the police do run. We have mass executions on the streets of London being carried out on what seems to be a regular basis by Islamic jihadists who target innocent men, women and children. Westminster Bridge/ London bridge/Manchester Arena. Anyone and everyone who is a "nonbeliever" of Islam has to be sentenced to death.
Tommy Robinson foresaw this outcome LONG before anyone else did, and attempted to inform and educate people about the problem. He attempted to prevent the inevitable outcome of the course of action that the government was on at the time. Alas, he was ignored and persecuted. Branded a racist and bigot, hateful and dangerous. People are starting to listen to him now, though. Better late than never.
The Chronicle goes on: "Mr Robinson is – usually – careful to restrict his own words on issues surrounding Islamism." The author appears to be disappointed to find that Tommy is in fact NOT preaching hatefully, and so resorts to suggesting that he is in some way responsible or should be held accountable for the extreme opinions, words and actions of other people — strangers who are unknown to him, whose views and values he does NOT share and has repeatedly publicly expressed that he does not share, even by going as far as to burn a swastika flag.
By its own reasoning, is the Jewish Chronicle responsible for the opinion and actions of every single person who identifies as a Jew or reads the paper? Anyone who follows Tommy knows he speaks openly, honestly, fluidly, factually and without restriction, which leads me to then wonder if the person writing this article has even bothered to do any REAL research on Tommy.
The author of the Jewish Chronicle piece, Stephen Pollard, does appear to acknowledge a "significant threat" which makes him feel "disquieted," and also admits that the government is failing the British public. He goes on to say that "it is understandable that some people latch on to the likes of Mr Robinson." He also concludes that to do so is "deeply misguided." Once again he makes a bold statement insulting the intelligence and judgement of fellow Jews without providing ANY kind of reasoning.
In a desperate, last-ditch attempt to justify his stand, Pollard likens Robinson to former BNP leader Nick Griffin and suggests that Tommy's association with Jews may be some sort of smokescreen to try and hide his racism and stir up tensions. I invited Mr Robinson to my home last week. He attended with Ezra Levant, another fellow Jew from Rebel Media. I was keen to meet Mr Robinson in person and have an actual conversation with him, in order to be able to confidently fully support him without having any shadow of a doubt about him or his intentions.
It was an incredibly successful meeting. A meeting of minds. Between two Jews and Mr Robinson. How do you explain that, Mr Pollard? You can't is the answer. You just tried and failed. "Those in our community who embrace Mr Robinson may indeed be fed up with what they consider to be the lack of a serious response to Muslim antisemitism. And they may indeed feel that they are simply upping the ante, making common cause with an ally. But in allying with the likes of Mr Robinson, they are our own worst enemy."
Insulting mine, Mr Levant's and thousands of other Jews' intelligence by suggesting that we're not able to make our own judgment about Tommy Robinson and that we're in some way emotionally led and "misguided," and branding us as "enemies" of our own people, is absolutely unacceptable and disgraceful. I urge you, Mr Pollard, to act remorsefully and apologise.
Sincerely
Jasmine Lennard
posted by D.Swami Gwekanandam @ 9:53 PM


Indian PM "snubs" Palestinian leaders; pledges to fight jihad together with Israel
Jihad Watch : The Prime Minister of India, Narendra Modi, has now become the first Indian Prime Minister to visit Israel, and he won't be meeting with Palestinian leaders, causing upset among them.

The Coordinator of the National and Islamic Forces, Essam Abu Baker stated that "we in the Palestinian revolution and the PLO are keen on building special ties with India….this apparent shift in India's position is huge and dangerous. We call on the Indian government to revise its policies." Palestinian Deputy Foreign Minister Tasir Jaradat said that Modi should have visited both states "to spread the message of peace." Modi, in fact, did signal a message of peace by "snubbing" the jihadist-ruled region, in which every major organization is governed by charters that declare their determination to obliterate the Zionist state of Israel.
According to Haaretz, "Ben-Gurion himself made personal contact not only with central Indian political figures to seek their support, but even convinced Albert Einstein, a reluctant Zionist, to write to Jawaharlal Nehru, soon to be India's first prime minister, in the summer of 1947 to push for a sympathetic hearing for Zionism." Yet since then, India's relationship with Israel has been elusive.

Modi's visit has now shifted the tide. India and Israel have pledged to combat terrorism, and this so-called "snub" of Palestinian leaders by Modi represents an honest first step. Modi and Netanyahu "referred to the suffering of both countries from terror.""India and Israel pledge to combat terrorism", BBC News, July 5, 2017:
India Prime Minister Narendra Modi and his Israeli counterpart Benjamin Netanyahu have signed agreements, including on agriculture and space. The two leaders, who made a joint statement in Jerusalem, also referred to the "suffering" of both countries from terror. Mr Modi said they would work together to combat growing radicalisation and terrorism, including in cyberspace.




He is the first Indian prime minister to visit Israel.
The visit is seen by some as a turning point in India's position on Israel. The two countries established diplomatic relations only 25 years ago. Observers note he will not travel to Ramallah or meet Palestinian leaders, as visiting dignitaries often do. Both leaders made several references to terrorism, and talked about the "challenge" of dealing with forces that sought to undermine their countries, as well as "strategic threats to regional peace and stability".
Mr Modi also met an Israeli boy, Moshe Holtzberg, whose parents were killed when gunmen stormed a Jewish centre in Mumbai during a 2008 terror attack. Moshe Holtzberg was saved by his Indian nanny, Sandra Samuel, who was treated as a heroine in Israel where she settled with the boy after the attack. Six Jewish people were killed at the centre, which was one of several places targeted in the attacks. Apart from bilateral deals, Mr Netanyahu said that the two countries had recognised their roles in contributing to global stability, and had agreed to also fund development work in African countries.
Later on Wednesday Mr Modi was to address a gathering of Jewish people of Indian origin living in Israel and would be joined by Mr Netanyahu.
posted by D.Swami Gwekanandam @ 9:44 PM


CNN: Media or Mafia?
Thursday, July 06, 2017
President Donald J. Trump recently tweeted a video in which he pummels a man with a CNN logo for a head.
CNN responded by threatening the man who created the video and suggesting that the video may highlight the President's racist views.
What can we learn from this exchange? David Wood discusses the issue.
posted by D.Swami Gwekanandam @ 9:53 PM


CNN is Mafia
Julian Assange is closest to the most important aspect as we see it.
The right to anonymity in the US for political purposes is a tested right. The reason is exactly for situations like this, To be protected from the powerful. Ideally for exposing truths about them, but its no less a right for satire. CNN is organized crime at this point. Imagine if the mob could legally blackmail every witness that wanted to tell the truth about their activities?
Arrests need to be made at CNN and trials need to happen.
Go here for the full story at Vlad Tepes...................
posted by D.Swami Gwekanandam @ 9:44 PM


Liberals Are in Trouble – and They Know It
Wednesday, July 05, 2017
BCF : This is due to a great crisis inside the left worldwide.

It is no longer a movement of ideas. Liberals have no new ideas because they have adopted such an extreme relativism that they no longer strongly believe in anything. Everything is fluid and undefined. In this way, they have undermined their own foundation of logic and authority that is essential to the functioning of any political movement.
As a result, the old days of rational debate are over. The left exploits emotions and resentments, but can no longer be held to the logic of ideas. The left also has little passion. Passion requires strong beliefs worth fighting for. To be effective, it must be focused and directed by vision. However, many liberals now admit that they have no vision.
Their ranks are full of aging militants who lack dynamism. More often than not, its most ardent activists, like those of "the resistance" or Black Lives Matter engage in erratic and irrational behavior that alienates the population as a whole.In the absence of great ideas and passion, the left congeals around tired ideas of the past.
Liberals resort to socialist class struggle narratives that have long grown old and irrelevant. The fragility of these ideas makes them brittle to the point that they would seem to break if opposed and compromised. Safety lies in not changing, and just repeating slogans of the past.
Read it all here...............
posted by D.Swami Gwekanandam @ 8:08 PM


DAP's ticking time bomb - By Commander (Rtd) S THAYAPARAN Royal Malaysian Navy
Malaysiakini :

COMMENT

| It is pointless arguing about who started the speculation on DAP facing deregistration. "When are the world's political parties going to get appropriate symbols: snake, louse, jackal, ... trash can, clown face, ... dollar bill with bat wings on it?"
- PJ O'Rourke, 'All the Trouble in the World'
Before I begin, I would just like to draw attention to two pieces, the first by Rais Hussin, 'Malaysia's 'five risks' - who are we kidding?' - which is a cogent dissection of this regime's domestic and foreign policies, and the second by Dzulkefly Ahmad, 'Stumbling block to debunking kleptocracy' - which is the rational way in dealing with PAS president Abdul Hadi Awang's duplicity.
In one of the numerous speeches about the 1MDB fiasco, Lim Kit Siang, the DAP's elder statesmen said, "My first book 'Time Bombs in Malaysia' in 1978 quoted my speech in Parliament on the Third Malaysia Plan in July 1976 where I warned that several time bombs were ticking away in Malaysia and unless these time bombs were defused, Malaysia could be blown to smithereens."
The irony, of course, is that this whole Registrar of Societies (ROS) fiasco about the validity of DAP's central executive committee (CEC), use of logo and the supposed conspiracy to ban the party is a ticking time bomb of DAP's own design. Like many issues, this one should have been addressed a long time ago in a transparent manner and whoever is in control of the party should have put the interest of DAP ahead of individual interests. Instead, it has become a time bomb with a nervous Umno finger on the detonator, made worse by the DAP provoking a pre-emptive detonation.
When you are dealing with a hegemon which controls the bureaucracy, there is no room for error when it comes to the legitimacy of the party and the credibility of its leaders. In my piece about the prolonged amateur hour of the DAP, I (once) again reminded DAP to stop supplying their political opponents with ammunition.
For instance, when the grand poohbah's press secretary Tengku Sariffuddin Tengku Ahmad reminds the DAP that it was their lifelong members who lodged the original complaint and have not withdrawn it, he is absolutely correct. There is no point in PKR's communications director Fahmi Fadzil calling it a "desperado" act because this is what Umno does, but the problem is that the allegations brought by DAP members in their complaint to ROS also illustrates that the DAP engages in political acts which go against the principles of democracy. So, it really does not matter which Umno organ recognises the legitimacy of the CEC, it should not have open to political attacks in the first place.
Furthermore, it is pointless arguing about who started the speculation on DAP facing deregistration as articulated by party secretary-general and Penang Chief Minister Lim Guan Eng because all of it is political theatre anyway. In case anybody does not get what this means, it means it really does not matter anyway. This is a regime which has very little understanding of fair play - and this is the important part - this is a regime which received the support of the majority of Malaysians (including non-Malays) for decades, which means until recently the majority of Malaysians did not care about political fair play either.
Even if the Umno establishment manages to deregister the DAP, the reality is that every DAP member standing for election will get the support of their base, no matter which logo they are contesting under and which party they choose to seek shelter with.
It would not surprise me if the Umno hegemon does use this as the means for deregistering DAP. It also would not surprise me that there would be a crackdown in the upcoming elections but the reality is that they (Umno) know that whatever they do will not erode the support DAP has or erode the support that partisan opposition supporters have for their preferred parties. What everyone is worried about is the support of the fence sitters and that the sympathy vote goes a long way.
Read it all here..............
posted by D.Swami Gwekanandam @ 10:28 AM


France: Muslim screaming "Allahu akbar" stabs farmer, media silent on attack
Monday, July 03, 2017
Jihad Watch : Of course the media is silent. Muslims screaming "Allahu akbar" and stabbing people don't fit their narrative that Muslims are always and in every case victims of "racism" and "Islamophobia." Also, the victim asks a good question: "I must be told how it was that this man found himself in my field, 20 kilometres from home, at a time when he was supposed to be under house arrest." Are the French police so overwhelmed by jihad activity that they can't even keep track of those who are supposed to be under house arrest?

"Farmer Stabbed by 'Allahu Akhbar' Jihadi Says Media Silence on Attack a 'Double Punishment,'" by Virginia Hale, Breitbart, July 1, 2017 (thanks to The Religion of Peace):

A French farmer who nearly died at the hands of a knife-wielding jihadist, who was supposed to be under house arrest, has slammed "double standards" from the media and criminal justice system concerning his case.
The Lot-et-Garonne farmer, who was left in a serious condition after being stabbed several times on June 18, told Le Figaro he has his young assistant to thank for still being alive today. "I saw [the attacker] preparing his blade, and shouting 'Allahu akhbar' or, I don't even know what'," he said, adding that without his assistant "the jihadist would have finished me, and had me dead on the ground".
The 58-year-old left hospital last week with 23 stitches and a permit entitling him to almost a month's 'disability from work' insurance. But, left with psychological scars from the attack, the Frenchman saw the lack of media attention garnered from his ordeal as "double punishment", complaining there are different rules when it comes to attacks on politicians compared to attacks on regular people.
"The media would have had plenty to say, had I been jostling with my political views in the streets. But hey, I'm just a yokel," he shrugged, comparing the number of column inches dedicated to his ordeal compared to centre-right lawmaker Nathalie Kosciusko-Morizet, who was left unconscious in clashes with a protester days prior to his own hospitalisation.
"I must be told how it was that this man found himself in my field, 20 kilometres from home, at a time when he was supposed to be under house arrest," the farmer said of confirmed Islamist. The jihadi was on the 'Fiché S' terror watch list, which means he was under surveillance.
posted by D.Swami Gwekanandam @ 11:48 AM


Opposition should not hold their anti-kleptocracy rally - By Commander (Rtd) S THAYAPARAN Royal Malaysian Navy
Malaysiakini : "You never change things by fighting the existing reality. To change something, build a new model that makes the existing model obsolete."
- R Buckminster Fuller
COMMENT

| The opposition does not need another rally. I know they want a rally, they want to make some noise but as the last Bersih rally demonstrated, you could be handed a loudspeaker but when you have nothing to say, you end up thinking you have accomplished something but ultimately whatever gained is superficial and just furthers Umno narratives about the opposition in this country.
The big question which has never been answered is why "people don't feel the 1MDB issue is related (to their lives)." Will holding roadshows provide clarity to these people? Would roadshows suddenly make them think independently and question the toxic eco-system of racial and political privilege that subsidises their community while shackling them to religion that teaches them that they are constantly under siege?
Some people have told me that unless the opposition manages to articulate the 1MDB issues in terms that "average" folks can understand, then there will never be a political awakening in the base that Umno relies on to maintain hegemony. I find this line of thinking hard to understand. The opposition in their rhetoric have more or less called the current Umno poohbah a "thief", demonised his spouse as a Lady Macbeth figure who corrupts the party from within, and virtually controls online narratives that paint this country as a state in failing because billions of ringgit have been looted from public coffers.
One would think that with all this, the opposition would have made inroads with the so-called rural Malay demographic. These people are not all Luddites who only get their information from the state's propaganda organs - which are failing by the way - and as portrayed by some opposition supporters as too "stupid" to know the truth when its right in front of them.
Read it all here............
posted by D.Swami Gwekanandam @ 11:33 AM


ARCHIVES
Previous Post
Links
Links To Rangers
Military Related Links
Q&A Battle of Mogadishu
Black Hawk Down
Ranger Awang Rawang -
George Cross
Combat Art
Malaysian Military
Military Dictionary
Infantry Magazine
4th Inf Div Mech
Okinawa Marine Page
Stabilisation Force
Quadrant Magazine
History Malaya
The War Against,
Indonesia
Lest We forget
Malayan Emergency
Collection
Australian Army News
Wars of Vietnam
RAAF School In M'sia
Brits In S'pore and Malaya
S'pore-Malaysia Relations
Allied Participation In
The Vietnam War-,
Malaysia Included
Short Military Fiction
Singapore
Aussies At War
Combat In The Jungle
History Of The
British Army
Remembering
The Gurkhas
In Malaya
Royal Navy
Combat Tracker Team
Sixties Timeline
Institue of Defence and
Strategic Studies
Singapore Window
Singapore Armed Forces
Website
Panzer Divisions WW2
Basics Of Warfare
Violence In The Congo
Malaysia & United Nations
West Point
Military Academy
RMA Sandhurst
OCS Portsea
RMC Duntroon
NZ Forces
Military Colleges
Indonesian Military
& Democracy
Indonesia At
The Crossroads
World War 1 Document
Archive
Explore World War 1
Explore World War 2
World War 2 Net
World War 2 In Europe
Book References-
Insurgency Malaya
Malayan Emergency
Collection
Lessons From Malaya
Malaya,1948:Britain's
"Asian Cold War"
NZ Forces In Borneo
Malayan Emergency-
Australian Pespective
Malaya, My Far East
Slim School
Cameron Highlands
The Undeclared War
(Indonesian Confrontation)
-Book Review
The Queen's Gurkha
Signals
During
Confrontation
Brief History 4th RAR
In Malaya & Borneo
Aussies At War
Against Indonesia
Conflict and Confrontation
in SEA,
1961-1965,Britain,
US and the creation of Malaysia
D-Day(Operation
Overlord)
OMAHA Beachhead
-Historical
Division War
Department
Vietnam Resources
For The Historian
The Royal Irish Rangers
Queen's York Rangers
Early Ranger History
75th Ranger Regiment
Roots of Honor
-Histories
of the 14th U.S. Infantry
US Army Homepage
Under fire images
from Vietnam
Vietnam,
Death & Home
Photos, Articles,
and Research
on the European
Theater
in World War II
Complete Articles
On Middle East Conflict
The Israeli War
Of Independence
IDF Israel
Middle East And
Jewish Studies
The Quest For Peace
In The Middle East
US Coast Guard History
Memories Of Combat
Women In Combat
Korean War
Combat Photos
Photographing
Under Fire
Under Fire
US Army
Public Affairs
Military Equipment
Guide
The History Net
Canon, Machine Guns
And Ammunition
HK Assault rifles
AK Assault Rifle
Homepage
Modern Firearms
Main Battle Tanks
Former USSR
M1A1 / M1A2 Abrams Main
Battle Tank
, USA
Main Battle Tank:
Challenger 2
Leopard 2A6
Leclerc Main
Battle Tank
Israeli Main
Battle Tank
Swedish Armor
Infantry Fighting
Vehicle-Bradley
Italian IFV
French IFV
British IFV
Definition IFV
Scandinavian Armor
The Word

>
Training
Kanang ak Langkau
SP PGB
Salute
Soldier's Prayer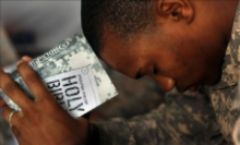 Prayer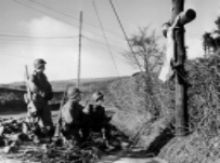 In Loving
Memory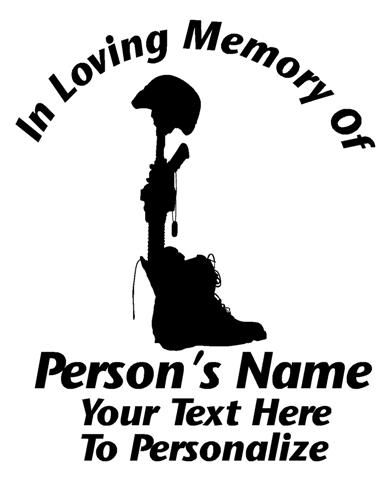 Confrontation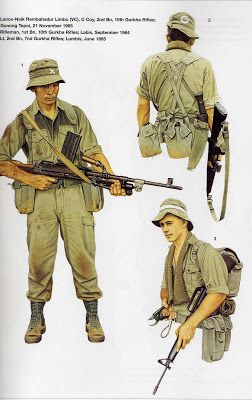 Iban
Warrior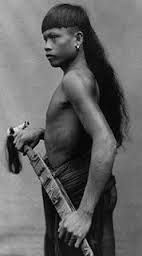 Prayer
Christ
My Lord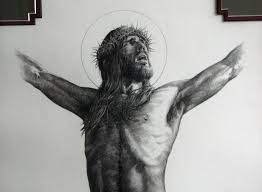 Dayak Warrior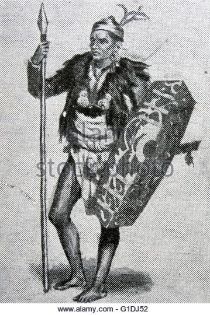 Iban Tracker
With British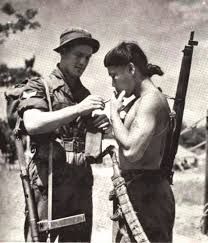 Iban Tracker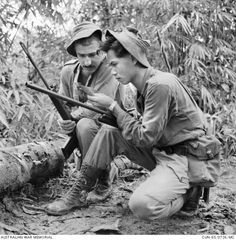 Kukri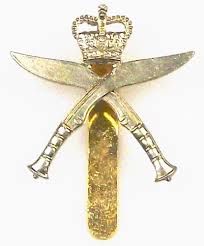 M4A2/M203
Signaller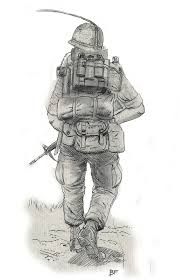 Sword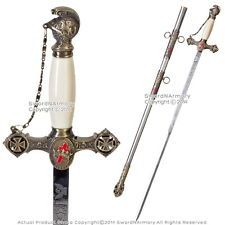 XXXX
World
XXXX
World
XXXX
World
XXXX
World
XXXX
World
XXXX
World
XXXX
World
XXXX
World
XXXX
World
XXXX
World
XXXX
World
XXXX
World
XXXX
World
XXXX
World
XXXX
World
XXXX
World
XXXX
World
Advertistment
Advertistment
Advertistment
Advertistment
Advertistment
XXXXXXXX
Advertistment
XXXXXXXX
Advertistment
XXXXXXXX
Advertistment
XXXXXXXX
Advertistment
XXXXXXXX
Advertistment
XXXXXXXX
Advertistment
XXXXXXXX
Advertistment
XXXXXXXX
Advertistment
XXXXXXXX
Advertistment
XXXXXXXX
Advertistment
XXXXXXXX
Advertistment
XXXXXXXX
Advertistment
XXXXXXXX
Advertistment
XXXXXXXX
Advertistment
XXXXXXXX
Advertistment
XXXXXXXX
Advertistment
XXXXXXXX
Advertistment
XXXXXXXX
Advertistment
XXXXXXXX
Advertistment
XXXXXXXX
Advertistment
XXXXXXXX
Advertistment
XXXXXXXX
Advertistment
XXXXXXXX
Advertistment
XXXXXXXX
Advertistment
Advertistment
Advertistment
Advertistment
Powered by