Rangers
Newsmax
Nuffnang
Miscellaneous
No Atheists
In A Foxhole
"When you're left wounded on

Afganistan's plains and

the women come out to cut up what remains,

Just roll to your rifle

and blow out your brains,

And go to your God like a soldier"


"We are not retreating. We are advancing in another direction."

"It is fatal to enter any war without the will to win it."

"Old soldiers never die; they just fade away.

"The soldier, above all other people, prays for peace,

for he must suffer and be the deepest wounds and scars of war."


"May God have mercy upon my enemies, because I won't ."
"The object of war is not to die for your country but to make the other bastard die for his.

"Nobody ever defended anything successfully, there is only attack and attack and attack some more.

"Fixed fortifications are a monument to the stupidity of man."
"It is foolish and wrong to mourn the men who died.
Rather we should thank God that such men lived.


The Soldier stood and faced God
Which must always come to pass

He hoped his shoes were shining
Just as bright as his brass
"Step forward you Soldier,
How shall I deal with you?


Have you always turned the other cheek?


To My Church have you been true?"


"No, Lord, I guess I ain't


Because those of us who carry guns


Can't always be a saint."


I've had to work on Sundays

And at times my talk was tough,

And sometimes I've been violent,

Because the world is awfully rough.

But, I never took a penny

That wasn't mine to keep.

Though I worked a lot of overtime

When the bills got just too steep,


The Soldier squared his shoulders and said

And I never passed a cry for help

Though at times I shook with fear,

And sometimes, God forgive me,

I've wept unmanly tears.

I know I don't deserve a place

Among the people here.


They never wanted me around


Except to calm their fears.


If you've a place for me here,


Lord, It needn't be so grand,


I never expected or had too much,


But if you don't, I'll understand."


There was silence all around the throne

Where the saints had often trod

As the Soldier waited quietly,

For the judgment of his God.

"Step forward now, you Soldier,

You've borne your burden well.

Walk peacefully on Heaven's streets,

You've done your time in Hell."


Local Socio
Political Bloggers
Sites of Interest
Glorious
Malaysian Food
Foreign Bloggers
&
Other Stuff
Gaming
Band of
Brothers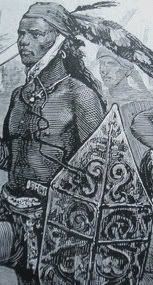 Podcast
Accessories
Band of Brothers
Warriors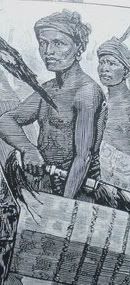 Brothers
Warriors
Warriors
Warriors
Warriors
Warriors
Warriors
Warriors
Warriors
Warriors
Warriors
Warriors
Warriors
Warriors
Warriors
Warriors
Warriors
Warriors
Warriors
Warriors
Warriors
Warriors
Warriors
Warriors
Warriors
Warriors
Warriors
Warriors
Warriors
Warriors
Warriors
Warriors
Warriors
Warriors
Warriors
Warriors
Warriors
Warriors
Warriors
Warriors
Warriors
Warriors
Wishing all my Brothers In Arms and those Celebrating a very Happy Gawai
Wednesday, June 03, 2015
posted by D.Swami Gwekanandam @ 7:54 PM


Video: Minneapolis Muslims prefer Sharia, want blasphemy laws in US....and they talk about the fiction of Islamophobia
Friday, May 29, 2015
Jihad Watch : Note the unanimous opposition to the freedom of speech and support for criminalizing criticism of Islam — and even for murdering those who insult Muhammad.



All freely and openly expressed on a sunny day in Minneapolis. Video thanks to Ami Horowitz.

posted by D.Swami Gwekanandam @ 8:20 PM


Ethiopia: Muslims forcibly building mosque on Christian land despite court ruling
Jihad Watch : A Muslim mob in Deder, Ethiopia, attacked a Christian man and forced him out of his home on pain of death in an effort to appropriate his land and build a mosque on it—despite recent court rulings confirming the Christian man's property rights.
"Their first plan was to kill my husband," said Fikere Mengistu's wife. "Now, he has escaped from the area. We are fasting and praying for God to rescue us from this forceful action."
She remains with her five children, aged mother-in-law, and 30 other Christians praying on the property. According to International Christian Concern:
Read it all here................
posted by D.Swami Gwekanandam @ 8:15 PM


Raymond Ibrahim: Islamic Jizya: Fact and Fiction
Jihad Watch : Muslim demands for non-Muslim "infidels" to pay jizya on pain of death are growing, even as the West fluctuates between having no clue what jizya is and thinking that jizya is an example of "tolerance" in Islam.

In the video where the Islamic State slaughters some 30 Christian Ethiopians in Libya last April, the spokesman repeatedly pointed out that payment of jizya (which the impoverished Ethiopian migrant workers could not render, nor the 21 Copts before them) is the only way for Christians around the world to safeguard their lives:
Read it all here.............
posted by D.Swami Gwekanandam @ 8:12 PM


Thousands call for Hagia Sophia (Church) to be converted into mosque in Istanbul rally
Thursday, May 28, 2015
Jihad Watch :
Well, they say hundreds:
www.hurriyetdailynews.com
Hundreds of people demanded that the historic Istanbul Hagia Sophia museum be converted into a mosque during a rally in Istanbul on May 24.
People gathered outside Istanbul's Hagia Sophia, in the historical Sultanahmet district, with some carrying signs that read: "Hagia Sophia needs to be reopened as a mosque," and "Let our lives be sacrificed for Islam."
The protest was led by many Turkish nongovernmental organizations, including the Humanitarian Relief Foundation (İHH). Designed as a Christian basilica in the sixth century by Anthemios of Tralles and Isidorus of Miletus, Hagia Sophia is now a UNESCO World Heritage site.
Read it all here..............
posted by D.Swami Gwekanandam @ 12:08 PM


UK: City that covered up Muslim rape gangs wants to ban anti-child rape protests
Jihad Watch :
1,400 British non-Muslim children were gang-raped and brutalized by Muslims in Rotherham, and "several staff described their nervousness about identifying the ethnic origins of perpetrators for fear of being thought as racist; others remembered clear direction from their managers not to do so."
The real people responsible for these 1,400 abused children are those who, like far-Left hate campaigners Nick Lowles and Fiyaz Mughal, created a culture in which those who knew about this hesitated to speak out, for fear of being called "racist."
They are the ones who ought to be put on trial — Lowles and Mughal and their ilk. But instead, Rotherham wants to ban protests against child rape. Britain's surrender and submission to Sharia-inspired brutality is nearly complete. "Rotherham Council And Police Want Powers To Ban Anti-Child Rape Protests," by Oliver Lane, Breitbart, May 26, 2015.
Read it all here..........
posted by D.Swami Gwekanandam @ 12:03 PM


Canada: Muslim arrested for statue defacing, hate graffiti at Catholic church
Jihad Watch : Clearly the Catholic Church needs to ramp up the "dialogue" in Mississauga.
That will fix this problem right up. Yes, that "dialogue" will make young Muslims like Iqbal Hessan forget all about the hadith in which Muhammad is depicted as ssaying, "

Do not leave any image without defacing it or any built-up grave without leveling it

" (Sahih Muslim 969).
"Police make arrest in suspected hate crime at Mississauga Catholic church," by Jean Ko Din, The Catholic Register, May 26, 2015: MISSISSAUGA, ONT. – A 22-year-old Mississauga man has been charged in connection with alleged hate crimes committed at St. Catherine of Siena Church and its neighbouring elementary school over the past two months.
Iqbal Hessan was reportedly arrested in the early hours of May 26 on the Mississauga school's ground though police would not confirm this. Hessan faces five counts of mischief over $5,000, and break, enter and commit indictable offence. A bail hearing was held later that day.
Read it all here..............
posted by D.Swami Gwekanandam @ 11:59 AM


In Garland we got lucky.
National Review : We got lucky in Garland, but we needn't — mustn't — rely on luck. (As the IRA told Margaret Thatcher after its failed attempt to assassinate her:
"We only have to be lucky once. You will have to be lucky always.") We have professionals for this sort of thing. Yes, it is tons of work to keep an eye on sundry peripatetic villains, and yes, in many cases that laborious effort will produce nothing that is going to earn any fed or local cop a plaque on his wall or a commendation.
But we give these police agencies princely budgets and resplendently compensated managers, along with remarkable investigatory powers and other generous resources, to do that job. So do the damned job. Federal authorities weren't doing their job on 9/11.
They weren't doing their job before the attack in Garland, either. No, nobody can stop every crime or detect every criminal, much less every jihadist. But this one had a great big flashing neon sign over his head reading "terrorist." If nobody saw, nobody was looking.
Read it all here..........
posted by D.Swami Gwekanandam @ 11:45 AM


The Islamic Genocide of Christians: Past and Present
Human Events : Last Friday, April 24, we remembered how exactly 100 years ago the last historic Muslim caliphate, the Ottoman Empire, tried to cleanse its empire of Christian minorities — Armenians, Assyrians, and Greeks — even as we stand by watching as the new caliphate, the Islamic State, resumes the genocide.
And in both cases, the atrocities were and are being committed in the name of Islam. In November, 1914, during WWI, the Ottoman caliphate issued a fatwa, or Islamic decree, proclaiming it a "sacred duty" for all Muslims to "massacre" infidels — specifically naming the "Christian men" of the Triple Entente, "the enemies of Islam" — with promises of great rewards in the afterlife.
The same Koran verses that the Islamic State and other jihadi outfits regularly quote permeated the Ottoman fatwa, including: "Slay the idolaters wherever you find them — seize them, besiege them, and be ready to ambush them" (9:5) and "O you who have believed! do not take the Jews and the Christians for friends; they are but friends of each other; and whoever among you takes them for a friend, then surely he is one of them" (5:51) — and several other verses that form the Islamic doctrine of Loyalty and Enmity.
Read it all here...........
posted by D.Swami Gwekanandam @ 11:41 AM


The Indian Century? Education, entrepreneurialism, and democratic institutions bode well for the country's future—but profound challenges remain.
City Journal : India produces 60 percent of the world's vaccines and 80 percent of those purchased by the United Nations every year.
The country's ability to do this more efficiently and less expensively than anywhere else is why the Serum Institute of India was able to produce MenAfriVac—a safe, effective meningitis vaccine for the African market that cost less than 50 cents a dose.
If you want to consider radical ways of reducing the cost of drug discovery, consider India's crowd-sourcing project to develop a new treatment for tuberculosis. Launched in 2008, it connected scientists from across India and beyond through an Internet platform that drew on considerable distributed brainpower.
The initiative has already achieved interesting results. The M. tuberculosis genome was sequenced in 2008, but only a quarter of its 4,000 genes made any sense to researchers. Starting in December 2009, the crowd-sourcing project's 500 volunteers managed to re-annotate all the genes in four months. Since then, two promising molecules have been contracted for testing. Zakir Thomas, director of the project, hopes that there will be a new drug in the pipeline within the next five years.
Read it all here..............
posted by D.Swami Gwekanandam @ 11:36 AM


Interview with Raymond Ibrahim on the disparity between what people are taught islamic history is, and the facts of islamic history. Interesting and worthwhile.
Tuesday, May 26, 2015
posted by D.Swami Gwekanandam @ 8:05 PM


Jakim revokes Secret Recipe's halal cert
Malaysiakini: The halal certificate of popular cake franchise Secret Recipe has been withdrawn by the Department of Islamic Development Malaysia(Jakim).
However, Jakim said the revocation of the halal certification for Secret Recipe Manufacturing Sdn Bhd is not due to the use of "haram ingredients" but over issues involving cleanliness.



"The revocation of the halal certification was because of a breach of the halal certification procedure manual involving serious offences on cleanliness and good manufacturing practices.

"This revocation was not caused by offences on the usage of haram ingredients in the processing of products," Jakim's halal hub division director Hakimah Mohd Yusoff said today.



A check on Jakim's halal database confirmed that the halal certification of Secret Recipe Manufacturing Sdn Bhd and Secret Recipe Cakes & Cafe Sdn Bhd have been revoked.



Hakimah (photo) said her division has called in the companies, which promised to take immediate action.



The revocation took effect on May 7, 2015, but Secret Recipe can reapply for the halal certification after it takes remedial action and abides by the halal certification standards.





"Jakim would also like to advise users not to make all kinds of assumptions and circulate this matter in the wrong way," she said.
Hakimah also warned all holders of halal certification to constantly abide by Jakim's standards or face similar revocation.
posted by D.Swami Gwekanandam @ 3:26 PM


Sri Lankan Atrocities
posted by D.Swami Gwekanandam @ 2:44 PM


Iran Navy Fires at Singapore Ship in International Waters Mon, May 18, 2015
Monday, May 25, 2015
Clarion Project : Coastguard vessels from the UAE came to the ship's aid after hearing its cry for help. The Iranian patrol boats gave up the fight shortly thereafter. An Iranian ship fired warning shots across the bow of a ship from Singapore in the Persian Gulf in the third such aggressive incident by Tehran against commercial vessels in recent weeks.
An Iranian Revolutionary Guards Corps patrol boat fired across the bow of the Alpine Eternity, an oil tanker manned by 22-23 crew members.
The ship was sailing in international waters near the coast of the United Arab Emirates when it was attacked. According to U.S. officials, coastguard vessels from the UAE came to the ship's aid after hearing its cry for help.
The Iranian patrol boats gave up the fight shortly thereafter. A statement issued through Singapore's Maritime and Port Authority read, "Such interference with navigational rights is a serious violation of international law. The freedom of navigation and free flow of commerce are of critical importance to Singapore and other maritime and trading nations."
Read it all here.................
posted by D.Swami Gwekanandam @ 7:27 AM


George W. Bush Didn't Create ISIS
Friday, May 22, 2015
National Review : There are few things the Left loves more than a college liberal "speaking truth" to conservative power. Days ago, 19-year-old University of Nevada student Ivy Ziedrich seemed to enjoy just such a moment and "made headlines around the world" when she confronted Jeb Bush about ISIS.
Ms. Ziedrich had the gumption to confront Bush in the midst of a scrum of reporters and confidently recite leftist conventional wisdom about the current Middle East crisis, declaring: "Your brother created ISIS!"
Here's the current scorecard: ISIS is George W. Bush's fault. Al-Qaeda and the Taliban exist because of Ronald Reagan and George H. W. Bush (through the Afghan war against the Soviets and then the Desert Storm-related American troop presence in Saudi Arabia, of course), with the various al-Qaeda franchises in Syria, Yemen, and North Africa merely the fruit of the same poisonous Reaganite tree.
The jihadist destruction of ancient — pre-Muslim — world heritage sites? That's just collateral damage in the war against Reagan and the Bushes. Hamas, Hezbollah, and the PLO are easy to peg — Israeli creations, one and all, existing solely because of the "Occupied Territories." As for Libya, we actually put those jihadists in power. But what about Boko Haram?
I'm sure any decent professor can tell me some way we're responsible for their atrocities. But that's just the last few decades. What about tracing further back? To the founding of the Muslim Brotherhood or to the Ikhwan of the Arabian peninsula? The Ikhwan — as savage as ISIS — trace their origins back to 1913, before the Europeans dominated the Middle East.
What about the centuries of conflict between Christian Europe and the Ottoman Empire? Vienna must have richly deserved its sieges. After all, Europeans launched the Crusades, right? And before the Crusades, when jihadist Muslim armies invaded and conquered the Christian lands of the Middle East and North Africa, capturing the Iberian Peninsula and threatening modern-day France, there's little doubt that they were simply striking out at . . . something the Christians did.
Read it all here............
posted by D.Swami Gwekanandam @ 6:50 PM


IBAN TRACKERS
posted by D.Swami Gwekanandam @ 1:08 PM


Canadian terrorists: 10 Montreal Jihadis arrested on their way to join ISIS
Thursday, May 21, 2015
Blazing Cat Fur : More and more Canadians have rejected the West and have joined the Islamic State.



More........
posted by D.Swami Gwekanandam @ 9:12 AM


'Eleven Christians Killed Every Hour,' Says Irish Bishop
Monday, May 18, 2015
Blazing Cat Fur : According to Bishop John McAreavey, the Chair of the Council for Justice & Peace of the Irish Catholic Bishops' Conference, statistics show that the situation of Christian persecution in the world is far more dire than most people understand.
The bishop called the breadth and scale of the suffering of Christians "unprecedented." At least 100,000 Christians are killed every year because of their faith, which amounts to 273 per day, or eleven every hour.
McAreavey said, without mentioning those who are "being tortured, imprisoned, exiled, threatened, excluded, attacked and discriminated against on a widespread scale."
Read it all here..............
posted by D.Swami Gwekanandam @ 2:26 PM


Progressives Love Anti-Religious Art — as Long as It's Anti-Christian
National Review : Why aren't liberals offering Pamela Geller a federal subsidy?
Geller is the blogger-activist who organized the "Draw Muhammad" exhibition in Garland, Texas, which inspired some DIY jihadists to attack the event. The would-be terrorists chose poorly:
They were cut down by Texas lawmen shortly after wounding a security guard. Let's hop in the WayBack Machine for a moment. In 1986, the National Endowment of Arts paid about $20,000 for Andreas Serrano's "Piss Christ." Serrano peed in a glass, plunked a plastic icon of Jesus on the cross into it, and then snapped a picture. I will say the lighting was lovely. But, as strange as it seemed to the "arts community," some people were offended.
Speaking of manure, there was the time the taxpayer-subsidized Brooklyn Museum of Art ran an exhibit in which a portrait of the Virgin Mary was partly made of pornographic pictures and elephant dung — because, you know, art.
Read it all here...............
posted by D.Swami Gwekanandam @ 10:18 AM


Dirty Dozen- President Obama's model mosque
posted by D.Swami Gwekanandam @ 10:10 AM


Pope Francis Did Not Call Abbas an 'Angel of Peace' . This post is for all the leftists IDIOTS
National Review : Sunday morning, Americans awakened to headlines proclaiming that Pope Francis had called Palestinian Authority president Mahmoud Abbas "an angel of peace" during an event at the Vatican the day before.
News organizations gleefully printed this claim across newspapers and news sites around the globe. Agence France-Presse's headline: "Pope meets 'angel of peace' Abbas after treaty announcement." BBC: "Pope Francis calls Palestinians' Abbas 'angel of peace.'" The New York Times: "In Vatican, Abbas Is Praised as 'Angel of Peace."
Even Jonathan S. Tobin of Commentary magazine published a piece entitled, "Sorry, Your Holiness, But Abbas Is No Angel." Here is what he actually said : As is tradition with heads of State or of government, Francis presented a gift to the Palestinian leader, commenting:
"May the angel of peace destroy the evil spirit of war. I thought of you: May you be an angel of peace."
Pope Francis had called Abu Mazen a "man of peace" when he visited Bethlehem in May 2014, just as he called the then Israeli prime minister, Shimon Peres, a "man of peace" during his subsequent visit to Jerusalem. The Argentinian pope had then invited both leaders to a prayer vigil for peace in the Vatican Gardens which took place on 8 June that year and was also attended by the ecumenical patriarch of Constantinople, Bartholomew.
Read it all here............
posted by D.Swami Gwekanandam @ 9:54 AM


There were many more financial scandals and irregularities during Maha Firaun's long and tiresome reign than 1MDB? - 22-years of benevolent dictatorship, is conservatively estimated at RM 500 BILLION OR HALF A TRILLION!!
Thursday, May 14, 2015
Donplaypuks 1. How is it that despite a Malaysian Malay accountant being murdered in Hong Kong, and the 1983 collapse of Bumiputra Finance Malaysia (BMF) in 1983 and the near collapse of Bank Bumiputra Malaysia Berhad (BBMB), and three senior Bumiputra directors of BMF absconding overseas, you said that no crime was committed in Malaysia, and no one was charged for any crime here? Cost to the Rakyat - RM2.5 billion.
2. How do you justify bringing back into government the forex trader mainly responsible for the Bank Negara Malaysia (BNM) loss of RM 6 billion (some say RM30 billion) and that man today continues to work at a most senior position in the prime minister's office? What about the accounting fraud whereby these losses were netted off against revaluation of BNM's gold and other reserves to show a net gain? Why was there no Royal Commission of Inquiry to determine if fraud was committed and to bring to book those responsible? Cost to the Rakyat - RM6-30 billion.
3. What was your role in the collapse of tin prices and the MAMINCO fiasco in 1981? Cost to the Rakyat - RM1.6 billion.
4. How do you (and Diam Diam) justify buying MAS shares at RM8 when the market price was RM3.68? Cost to the Rakyat - RM1.8 billion plus RM8 billion in bailouts.
5. What was your role in fixing the appointment of judges vis-a-vis Limgamgate and the 2008 RCI, which recommended that the Attorney General investigate you? Cost to the Rakyat - Untold RM billions.
6. How did the railway double tracking project start at RM45 billion, then come down to RM22 billion and for a final bid of RM14.5 billion, when the "entrepreneur" concerned was known to be looking at sub-contracting out the work for RM 9 billion? Cost to the nation - RM5.5 billion.
7. You were the adviser to a national car company which wrote off in 2005 RM348 million on its investment in a motor-bike company, which it sold to undisclosed third parties for 1 Euro. How come you said you were not consulted about this fiasco? Was there fraud? Cost to the GLC - RM348 million.
8. How did so many thousand of Approved Permits (AP) for cars end up cornered by 4 AP Kings? Why did you not monitor your minister, that so-called fraud Iron Lady, RApidfire woman? Cost to the Rakyat - conservatively, RM 30,000 per AP x 1,000AP's per year x 15 years = RM45 billion.
9. How do you justify paying RM1.7 billion to buy out a shipping and logistics concern, you son's Plc, following its torpedoing in the wake of the 1998 Asian Financial Crisis, when it was cheaper to hire ships and tankers in the open market? What "strategic concern" was it that has not survived? Cost to the Rakyat - RM1.7 billion.
Read it all here............
posted by D.Swami Gwekanandam @ 1:16 PM


British soldier observing Argentinean helmets after the Battle of Goose Green on the Falkland Islands, May 1982
posted by D.Swami Gwekanandam @ 12:55 PM


Pot smoking , draft dodging hippies - Bill and Hillary Clinton as university students, 1973
posted by D.Swami Gwekanandam @ 12:53 PM


Iranian woman before the Islamic Revolution, 1960
posted by D.Swami Gwekanandam @ 12:50 PM


Major General Horatio Gordon Robley with his collection of tattooed Maori heads, 1895 - Tattooed Maori Heads by a killer/butcher British General
Monday, May 11, 2015
posted by D.Swami Gwekanandam @ 6:07 PM


Execution by Canon in Iran early 18th Century
Thursday, May 07, 2015
posted by D.Swami Gwekanandam @ 10:24 AM


John Blind, a French Resistance Fighter smiling at his Nazi executioners October 1944
Wednesday, April 29, 2015
Click on Image to enlarge
posted by D.Swami Gwekanandam @ 4:30 PM


Savages destroy a city which predates Jesus by 1300 years by the Islamic State is being called a "war Crime" by archeologists.
Monday, April 13, 2015
Vlad Tepes : The thing is, the Islamic state uses bulldozers and other powerful tools that other people built and invented, and destroy structures that other people built and invented, which 3500 years of human beings have had enough respect for to not destroy these sites, more or less, and then act like this destruction is an accomplishment and a good and noble thing.
No creature with any degree of domestication would do that or even think that way.
Video at link................
posted by D.Swami Gwekanandam @ 7:10 PM


The Devil Can't Beat the Resurrection - For those who have fled ISIS, life goes on in Christian hope
National Review : ISIS is an army of the devil," Father Dankbar Issa, a Chaldean monk, tells the charity group Aid to the Church in Need.
"The warriors of ISIS are sons of the devil. There is no other explanation for what they are doing to people," he said just after he celebrated Palm Sunday Mass in Malabrwan, in northern Iraq. He and his fellow monks had fled their monastery of St. George as ISIS captured Mosul last summer.
He explains that displaced families in his new parish are living in classrooms of the catechism school. The refugee children can't go to school — something that greatly worries their parents, knowing that education is needed to give them options for their future — but they pray that life in their temporary home will be a teacher for them.
As it is for us all. While Father Issa worries deeply about the prospects for those children, their families, and all Christians in Iraq and other embattled parts of the Middle East, he does not bemoan their lot and is not bitter. "We Christians were baptized into the suffering of our Lord. So persecution is something we have to expect," he told the group.
"We know that Easter, which means life, will be victorious. It gives us hope in spite of all the difficulties." One family in the parish is determined to stay in Iraq, Father Issa tells the group. He quotes one of the family members: "We will not leave Iraq. Where would we go? This is our home. We belong here." Another, a family of five, headed for Jordan for Easter. They have family in Australia, and they want to "start a new life there."
Read it all here...............
posted by D.Swami Gwekanandam @ 6:59 PM


Turks irked at Pope Francis' referring to Armenian Genocide
Jihad Watch : The Turks are irked because they have never admitted that their mass murder of the Armenians was a genocide.
Islamic supremacists never take responsibility for any evil they have done, or that other Islamic supremacists have done. It either didn't happen, or was done by someone else, or was the Infidels' fault.
And so the Turks are enraged that Pope Francis, of all people, actually used the word "genocide" in connection with what the Ottomans did to the Armenians — particularly at this time, when the Erdogan regime is rolling back Kemalist secularism and re-Ottomanizing Turkey.
"Turkey anger at Pope Francis Armenian 'genocide' claim," BBC, April 12, 2015 : Turkey summoned the Vatican ambassador over Pope Francis's use of the word "genocide" to describe the mass killing of Armenians under Ottoman rule in WW1.
The foreign ministry reportedly told the envoy it was "disappointed" by the comments, which caused a "problem of trust" between Turkey and the Vatican. Armenia and many historians say up to 1.5 million people were systematically killed by Ottoman forces in 1915. Turkey has consistently denied that the killings were genocide.
Read it all here....................
posted by D.Swami Gwekanandam @ 6:32 PM


Muslim Rape Gangs UK: Child sex abuse cases up 60%, arrests down 9%
Jihad Watch :
James Delingpole says it:
The reason for the epidemic of recent child rape crimes in Britain is not because a bunch of dirty old perves who used to present It's A Knockout or who used to be big in hospital radio are still actively engaged in kiddy fiddling.
It's because of a massive, entrenched cultural problem whereby, for three decades, gangs of Mirpuri Pakistanis in Muslim ghettos around Britain have been permitted with virtual impunity to groom, drug and rape vulnerable, mostly underage white girls.
And the reason they've been getting away with it is because almost all the authorities which should have prevented it happening – from the local police to the council children's services to the various children's charities – preferred, for reasons of political correctness, to bury their heads in the sand.
"Reported child sexual abuse has risen 60% in last four years, figures show," by Alan Travis, Guardian, April 8, 2015:
Read it all here...........
posted by D.Swami Gwekanandam @ 6:26 PM


UK: 8-month-old puppy banned from Cameron's presence as security risk
Jihad Watch : Just days before Pamela Geller and I were banned from entering Britain, the British government admitted Saudi Sheikh Mohammed al-Arefe. Al-Arefe has said:
"Devotion to jihad for the sake of Allah, and the desire to shed blood, to smash skulls, and to sever limbs for the sake of Allah and in defense of His religion, is, undoubtedly, an honor for the believer. Allah said that if a man fights the infidels, the infidels will be unable to prepare to fight."
So British authorities appear to be right on top of the threat from counter-jihad activists and puppies, but jihad terrorists? Give them free reign! Give them the key to the city! "He's a terrier not a terrorist!
Eight-month-old puppy Silver banned from getting close to Cameron over security fear," by John Stevens, the Daily Mail, April 12, 2015: Eight-month-old puppy Silver was banned from getting close to the Prime Minister today after he was bizarrely deemed a security risk. David Cameron greeted voters in the street as he left his speech in Cheltenham to outline Tory plans for inheritance tax.
But aides ordered that the Jack Russell and poodle cross-breed be kept well away from the Conservative Party leader. Owner Sarah Styler was taking Silver for his morning walk when she spotted TV crews gathered outside the church hall close to her house where Mr Cameron was giving his speech. Everyone knows that David Cameron is a politically correct PRICK!!
Read it all here.............
posted by D.Swami Gwekanandam @ 6:23 PM


Pakistan: After identifying him as Christian, Muslims set young boy on fire
Jihad Watch : Time for a new spate of articles about the rise of "Islamophobia" — the Islamic supremacist propaganda machine has to kick into high gear to keep on diverting our attention from things like this.
"Young boy set on fire after being identified as Christian," by Nasir Saeed, PamelaGeller.com, April 12, 2015:
A Pakistani Christian boy has been attacked and set on fire after some young Muslims discovered his religion.
Nauman Masih, 14, was set upon by unknown Muslims who were going to the mosque to offer their Friday prayers. He was returning from the tailors when he was stopped by young Muslims and after identifying him as Christian, they set him on fire.
Nauman gave a statement to the Superintendent of Police (SP) saying that two unknown Muslims came to him on a motorbike and asked him about his religion. He told them he is Christian and they started beating him. When Nauman tried to run away, both boys started following him through the street before throwing kerosene on him and then setting him alight.
Read it all here...........
posted by D.Swami Gwekanandam @ 6:19 PM


THE TAJ MAHAL IS TEJO—MAHALAYA: A SHIVA TEMPLE BY P.N. OAK — Original Booklet - (30 pages)
Sunday, April 12, 2015
Harekrsna : For detailed proof of this breath-taking discovery, you may read the well known historian Mr. P. N. Oak's celebrated book titled "The Taj Mahal is a Temple Palace". But let us place before you, for the time being an exhaustive summary of the massive evidence ranging over 103 points, namely:
1. The term Taj Mahal itself never occurs in any Mogul court paper or chronicle even in Aurangzeb's time.
2. The attempt to explain it away as Taj-i-Mahal i. e. a crown among residences is, therefore, ridiculous.
3. Moreover, if the Taj is believed to be a burial place how can the term 'Mahal' i.e. 'mansion', apply to it ?
4. The other popular Islamic explanation is that the term 'Taj Mahal' derives from 'Mumtaz Mahal'—the lady who is supposed to be buried in it. This explanation is itself full of absurdities as we shall presently see. It may be noted at the outset that the term 'Taj' which ends in a 'j', could not have been derived from Mumtaz ending in a 'z'.
5. Moreover, the lady's name was never Mumtaz Mahal but Arjumand Banu Begum alias Mumtaz-ul-Zamani, as mentioned in Shahjahan's official court chronicle, the Badshahnama.
6. Since the term Taj Mahal does not at all occur in Mogul records it is absurd to search for any Mogul explanation for it. Both its components namely 'Taj' and 'Mahal' are of Sanskritic origin. Mahal in Hindu parlance signifies a mansion i.e. a grand edifice. Taj is the popular corruption of the word 'Tej' meaning splendour. In no Muslim country from Afghanistan to Abyssinia, is any edifice described as Mahal.
7. The term Taj Mahal is a corrupt form of the Sanskrit term 'Tejo Mahalaya' signifying a Shiva temple. Agreshwar Mahadev i. e. the Lord God of Agra was consecrated in it.
8. The famous Hindu treatise on architecture, titled Viswa-karma Vastushastra mentions the 'Tej Linga' amongst Shiva Lingas i. e. stone emblems of Lord Shiva, the Hindu deity. Such a Teja Linga was consecrated in the Taj Mahal hence the term Taj Mahal alias Tejo Mahalaya.
Read it all here.................For the images proving that it was a Temple go here.................
posted by D.Swami Gwekanandam @ 7:11 AM


Poll: More than half of Americans have unfavorable view of Islam
Jihad Watch : It is not surprising that Jaweed Kaleem and the Huffington Post would assume that this unfavorable view stems from ignorance of Islam, or from the poll respondents' not knowing a Muslim personally.
No doubt this will be spun as an example of the success and influence of the nefarious (and fictional) "Islamophobia industry," which supposedly churns out hate propaganda to turn Americans against Islam — for what motive, no one has explained.
But in reality, Americans who have an unfavorable view of Islam do so because they see events such as the Boston Marathon bombings, and the perpetrators' mother screaming that America "WILL PAY FOR MY SONS AND THE SONS OF ISLAM." The Americans who have an unfavorable view of Islam do so because they see Muslims all over the world on a more or less daily basis committing acts of violence and explaining and justifying them by pointing to Islamic texts and teachings.
They see one of the most brutal, barbaric and bloodthirsty polities in the history of the world call itself the Islamic State, and claim to represent Islam in its purity and fullness. They see all this happening and then people like Jaweed Kaleem and leading Muslim spokesmen in the U.S. whining about "Islamophobia," rather than calling for genuine soul-searching and honest reform within the Muslim community.
No amount of propaganda blaming all this and more on "Islamophobes" will convince most Americans to believe Jaweed Kaleem and the HuffPo in preference to their lying eyes. "More Than Half Of Americans Have Unfavorable View Of Islam, Poll Finds," by Jaweed Kaleem, Huffington Post, April 10, 2015:
Read it all here..................
posted by D.Swami Gwekanandam @ 6:57 AM


Qur'an read inside Hagia Sophia for the first time in 85 years
Jihad Watch : The magnificent edifice was constructed in the sixth century as a church in the Christian Byzantine Empire and was the seat of the Patriarchate of Constantinople, the former name of Istanbul.
When Ottoman forces under Mehmet II conquered the city in 1453 he ordered the immediate conversion of the Hagia Sophia into a mosque. Islamic minarets were built around its Byzantine dome.
It served as a mosque until after the collapse of the Ottoman Empire when in the mid-1930s the authorities of the new Turkish state under secular leader Mustafa Kemal Ataturk ordered it to become a museum for all. But under the rule of the Islamic-rooted Justice and Development Party (AKP), co-founded by President Recep Tayyip Erdogan which came to power in 2002, there have been noises about reconverting the Hagia Sophia into a mosque.
Turkish Deputy Prime Minister Bulent Arinc caused a furore in November 2013 when he indicated that he hoped to change the status of the Hagia Sophia, saying it looked "sad" but hopefully would be "smiling again soon". Greece reacted furiously at the time, saying such statements "are offending the religious feeling of millions of Christians."
Read it all here.............
posted by D.Swami Gwekanandam @ 6:52 AM


ARCHIVES
Previous Post
Links
My Links
Military Related Links
Q&A Battle of Mogadishu
Black Hawk Down
Ranger Awang Rawang -
George Cross
Combat Art
Malaysian Military
Military Dictionary
Infantry Magazine
4th Inf Div Mech
Okinawa Marine Page
Stabilisation Force
Quadrant Magazine
History Malaya
The War Against,
Indonesia
Lest We forget
Malayan Emergency
Collection
Australian Army News
Wars of Vietnam
RAAF School In M'sia
Brits In S'pore and Malaya
S'pore-Malaysia Relations
Allied Participation In
The Vietnam War-,
Malaysia Included
Short Military Fiction
Singapore
Aussies At War
Combat In The Jungle
History Of The
British Army
Remembering
The Gurkhas
In Malaya
Royal Navy
Combat Tracker Team
Sixties Timeline
Institue of Defence and
Strategic Studies
Singapore Window
Singapore Armed Forces
Website
Panzer Divisions WW2
Basics Of Warfare
Violence In The Congo
Malaysia & United Nations
West Point
Military Academy
RMA Sandhurst
OCS Portsea
RMC Duntroon
NZ Forces
Military Colleges
Indonesian Military
& Democracy
Indonesia At
The Crossroads
World War 1 Document
Archive
Explore World War 1
Explore World War 2
World War 2 Net
World War 2 In Europe
Book References-
Insurgency Malaya
Malayan Emergency
Collection
Lessons From Malaya
Malaya,1948:Britain's
"Asian Cold War"
NZ Forces In Borneo
Malayan Emergency-
Australian Pespective
Malaya, My Far East
Slim School
Cameron Highlands
The Undeclared War
(Indonesian Confrontation)
-Book Review
The Queen's Gurkha
Signals
During
Confrontation
Brief History 4th RAR
In Malaya & Borneo
Aussies At War
Against Indonesia
Conflict and Confrontation
in SEA,
1961-1965,Britain,
US and the creation of Malaysia
D-Day(Operation
Overlord)
OMAHA Beachhead
-Historical
Division War
Department
Vietnam Resources
For The Historian
The Royal Irish Rangers
Queen's York Rangers
Early Ranger History
75th Ranger Regiment
Roots of Honor
-Histories
of the 14th U.S. Infantry
US Army Homepage
Under fire images
from Vietnam
Vietnam,
Death & Home
Photos, Articles,
and Research
on the European
Theater
in World War II
Complete Articles
On Middle East Conflict
The Israeli War
Of Independence
IDF Israel
Middle East And
Jewish Studies
The Quest For Peace
In The Middle East
US Coast Guard History
Memories Of Combat
Women In Combat
Korean War
Combat Photos
Photographing
Under Fire
Under Fire
US Army
Public Affairs
Military Equipment
Guide
The History Net
Canon, Machine Guns
And Ammunition
HK Assault rifles
AK Assault Rifle
Homepage
Modern Firearms
Main Battle Tanks
Former USSR
M1A1 / M1A2 Abrams Main
Battle Tank
, USA
Main Battle Tank:
Challenger 2
Leopard 2A6
Leclerc Main
Battle Tank
Israeli Main
Battle Tank
Swedish Armor
Infantry Fighting
Vehicle-Bradley
Italian IFV
French IFV
British IFV
Definition IFV
Scandinavian Armor
For Adventure
Training
Contact

My Land
Infantry
Weapons

Google News
World
News From Israel
Skull

Soldier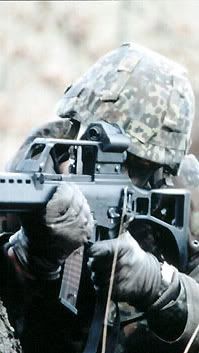 Skull

Warriors

Managers
of
Death &
Destruction

Bloody Minded

Queen of the
Infantry
Follow Me!
Brave Men
Powered by