Rangers
Newsmax
Nuffnang
Miscellaneous
No Atheists
In A Foxhole
"When you're left wounded on

Afganistan's plains and

the women come out to cut up what remains,

Just roll to your rifle

and blow out your brains,

And go to your God like a soldier"


"We are not retreating. We are advancing in another direction."

"It is fatal to enter any war without the will to win it."

"Old soldiers never die; they just fade away.

"The soldier, above all other people, prays for peace,

for he must suffer and be the deepest wounds and scars of war."


"May God have mercy upon my enemies, because I won't ."
"The object of war is not to die for your country but to make the other bastard die for his.

"Nobody ever defended anything successfully, there is only attack and attack and attack some more.

"Fixed fortifications are a monument to the stupidity of man."
"It is foolish and wrong to mourn the men who died.
Rather we should thank God that such men lived.


The Soldier stood and faced God
Which must always come to pass

He hoped his shoes were shining
Just as bright as his brass
"Step forward you Soldier,
How shall I deal with you?


Have you always turned the other cheek?


To My Church have you been true?"


"No, Lord, I guess I ain't


Because those of us who carry guns


Can't always be a saint."


I've had to work on Sundays

And at times my talk was tough,

And sometimes I've been violent,

Because the world is awfully rough.

But, I never took a penny

That wasn't mine to keep.

Though I worked a lot of overtime

When the bills got just too steep,


The Soldier squared his shoulders and said

And I never passed a cry for help

Though at times I shook with fear,

And sometimes, God forgive me,

I've wept unmanly tears.

I know I don't deserve a place

Among the people here.


They never wanted me around


Except to calm their fears.


If you've a place for me here,


Lord, It needn't be so grand,


I never expected or had too much,


But if you don't, I'll understand."


There was silence all around the throne

Where the saints had often trod

As the Soldier waited quietly,

For the judgment of his God.

"Step forward now, you Soldier,

You've borne your burden well.

Walk peacefully on Heaven's streets,

You've done your time in Hell."


Local Socio
Political Bloggers
Sites of Interest
Glorious
Malaysian Food
Foreign Bloggers
&
Other Stuff
Gaming
Band of
Brothers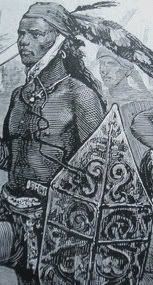 Podcast
Accessories
Band of Brothers
Warriors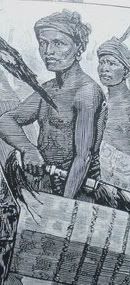 Brothers
Warriors
Warriors
Warriors
Warriors
Warriors
Warriors
Warriors
Warriors
Warriors
Warriors
Warriors
Warriors
Warriors
Warriors
Warriors
Warriors
Warriors
Warriors
Warriors
Warriors
Warriors
Warriors
Warriors
Warriors
Warriors
Warriors
Warriors
Warriors
Warriors
Warriors
Warriors
Warriors
Warriors
Warriors
Warriors
Warriors
Warriors
Warriors
Warriors
Warriors
Warriors
Welcome to Fort Sam Houston: Saudi national with explosive materials in car detained after driving through gate without stopping
Tuesday, November 25, 2014
Jihad Watch :
"The unidentified man was taken into custody and officials are still trying to determine his motive.
Military officials are not calling this an attempted terrorist attack." Of course they aren't. And no doubt it wasn't. Probably it's just a traffic incident. He was on his way to a fireworks display but got lost.
"UPDATE: Saudi National Detained at Fort Sam Houston," KCENTV.com, November 23, 2014
posted by D.Swami Gwekanandam @ 12:21 AM


The real 'Red Indians' are the Orang Asal
Monday, November 24, 2014
Malaysiakini: 'Malays to be Red Indians if Umno, PAS don't unite' Proarte: Malays are never going to be the 'Red Indians' of Malaysia because their numbers are increasing and has reached an unprecedented 70 percent of the population.
In fact, Malays are 'pendatangs' like the rest of the races, namely the Chinese and Indians in Malaysia relative to the Orang Asal. It is the Orang Asal of the peninsula whose plight can be equated to that of the 'Red Indians' in USA.





When will this ex-CJ who is a disgrace to his profession stop spewing his totally dishonest and racist drivel? The real threat to the Malays are people like Abdul Hamid who support Umno and extreme Malay organisations like Perkasa. Umno is a party which plunders the nation to the tune of billions on a yearly basis, money which should be used to uplift poor Malays.





Malays instead are brainwashed into believing in imaginary enemies by Umno and PAS who are the self-proclaimed 'protectors' of the Malays and their faith. Malays are increasingly seeing through this sham scenario and are rejecting Umno and PAS.
Read it all here..............
posted by D.Swami Gwekanandam @ 11:16 AM


Australian jihadis "too fat" for the Islamic State
Friday, November 21, 2014
Who knew that you could be too fat to saw someone's head off?
Jihad Watch : "Australian Jihadis 'Too Fat For ISIS,'" by Andre Walker, Breitbart, November 17, 2014:
Two Australian jihadis are reported to have been told they were too fat to join the ranks of ISIS terrorists. The 22-stone brothers are said to have gone to Syria whilst claiming to their parents they were heading for a holiday in Thailand.
They travelled from Western Sydney with two less rotund friends, according to the Australian Muslim leader Dr Jamal Rifi. The brothers are believed to have appeared in a video in which they literally attempt to jump through hoops to improve their fitness.
Dr Rifi described the pair as "obese" and "unfit". He told the Metro: "They're definitely not fit to fight, they don't have any knowledge of how to fight". He said they were too "unfit to run in a field". "They didn't show any signs of radicalisation. They were good boys, which is why their mother is so shocked."
Despite the amusing problem faced by the brothers, they do form part of a growing group of Westerners committed to the violent struggle. A number of European Union nationals are believed to have appeared in the video of the murder of Peter Kessig, which appeared over the weekend.
The group were led by 'Jihad John' who never appears without covering his face, but his accent has led most observers to conclude he is from London.
posted by D.Swami Gwekanandam @ 9:15 PM


Campaign to boycott Halal food gains momentum in Australia
Blazing Cat Fur : A campaign to boycott Halal-

certified

food is gaining momentum

across

Australia

, with groups claiming that

certification

pushes up prices and the money goes towards funding terrorism.
A loose collection of affiliated anti-Halal, anti-Islam and nationalistic groups began the movement. Now, the

biggest online

group, "Boycott Halal in Australia", has more than 36,000 members. Its carefully anonymous leaders keep a low profile, directing their members to swarm target companies' online profiles and boycott their products.
"Companies ask for feedback, but it appears they don't like negative feedback, alright?" one of the group's leaders, Trish Delaney told 7.30. "I think it's fair to say that people from all walks of life, should be able to ask

are you

Halal certified? It's not a hard question."
Ms Delaney said she spends up to four hours a day online coordinating the campaign, and writing to companies and politicians…
posted by D.Swami Gwekanandam @ 11:08 AM


Let's Face It, The Two-State Solution Is Dead (And Obama Helped Kill It)
Thursday, November 20, 2014
The Fedralist : Nothing in history or current reality could possibly lead an honest observer to conclude that there's a viable path to peace between Palestinians and Israel.
Barring some dramatic exogenous event, this isn't about to change. Give it up. After the murder of five Jews Israelis (three of them American citizens and one of them a Druze) this week, "people fired celebratory gunshots in the air … and praise for God and the attackers poured from mosque loudspeakers soon after the synagogue shooting," reported The New York Times.
Fatah officials in Lebanon chimed in to let us know that: "Jerusalem needs blood in order to purify itself of Jews." There were congratulatory message on Fatah's official Facebook page and festive post-murder spree sweets for the kids. This celebration of death—whether dead babies or dead rabbis, it matters not—doesn't only illustrate the colossal moral gulf that exists between these societies, it reminds us that any Palestinian government inclined to entertain a viable agreement with Jews wouldn't last long, anyway.
Fatah, the thin thread that any workable agreement hangs on, is only in power because it refuses to hold elections. (And, to be fair, when you lose a campaign in Palestinian territories, there are no comebacks.) But even this more moderate faction brings with it archaic menu of nonstarters to the table. Arabs will not have meaningful control over Jerusalem proper. Or any "right of return." Or the ability to control their borders as Sweden or Argentina controls theirs.
At least, not any time soon. These are intractable disagreements. Every time the sides revisit the negotiations, it ends in disappointment and, inevitably, violence. And with each round, Palestinian society devolves further, becoming increasingly radicalized and violent. So what's the point? Read it all here...........
Hat tip : National Review
posted by D.Swami Gwekanandam @ 6:53 PM


Another Beheaded American - Why did Obama use his coerced Muslim name?
Wednesday, November 19, 2014
National Review : The Islamic State beheaded another American this week. The Obama administration's response revealed its stubborn determination to deny reality.
Peter Kassig was a former Army Ranger and emergency medical technician who was moved by the suffering of Syria's civilians and returned to the region after his discharge to provide aid. He helped some of the 1 million Syrian refugees who have fled into Lebanon, using his own funds to buy supplies like diapers and other necessities, and driving an ambulance into Syria.
He was kidnapped in October of 2013.According to those who analyze such things, something went wrong with the video of Kassig's beheading. It wasn't caught on tape. We can speculate that the former Ranger had enough strength left to fight back. Perhaps his was not the only blood on the sand. In any case, ISIS felt obliged to offer video of Syrian soldiers' beheadings instead, together with a tutorial on the history of the Islamic State, which began as a cell of al-Qaeda.
The Islamic State executioner joked over Kassig's severed head, "He doesn't have much to say." President Obama condemned the atrocity, saying that Kassig "was taken from us in an act of pure evil by a terrorist group." He continued, "While ISIL revels in the slaughter of innocents, including Muslims, and is bent only on sowing death and destruction, Abdul-Rahman was a humanitarian who worked to save the lives of Syrians injured and dispossessed by the Syrian conflict.
"Hold on. Peter Kassig converted to Islam and took the name Abdul-Rahman, but only in captivity. President Obama's insistence upon using his Islamic name reflects his continuing belief that by denying Islamic extremism, he can promote peace. "ISIL's actions represent no faith," he said, "least of all the Muslim faith which Abdul-Rahman adopted as his own." When someone converts at the point of a sword, in hopes of saving his life, is that "adopting the Muslim faith as his own"? Whom is Mr. Obama respecting by using the Islamic name — Kassig, or his executioners?
The New York Times explained it this way: "The president used the Muslim name that Mr. Kassig adopted after his capture, making the point that the Islamic State had killed a fellow Muslim." If that's the motive for using the Islamic name, it raises this question: Who does Mr. Obama imagine is unaware that the Islamic State kills Muslims? Certainly in the very tape confirming the beheading of Peter Kassig, ISIS provided graphic and high-definition evidence of the execution of 13 Syrian soldiers. They weren't Baptists.
A recent UN report depicts widespread ISIS terror and horror across Syria and Iraq. "Executions have been recorded in Aleppo, Raqqa, Idlib, Al-Hassakeh and Deir Al-Zor provinces," according to a Reuters account. "Witnesses saw scenes of still-bleeding bodies hanging from crosses and of heads placed on spikes along park railings."
Read it all here........
posted by D.Swami Gwekanandam @ 8:10 PM


Gazanian muslims celebrate the murder of four Jewish people at prayer in a Synagogue last night by marching with axes and pistols.
posted by D.Swami Gwekanandam @ 4:30 PM


Dear Washington Post editors: Why was National Cathedral security so tight during Muslim prayers?
Blazing Cat Fur : Over the past few days, I have had quite a few people ask me what I thought of the first-ever Muslim prayer service held inside the vault of the Washington National Cathedral. Would GetReligion be "covering" that?
My response, of course, was whether they were asking for my personal take on this event, as an Orthodox Christian, or for my take on the media coverage of the event, which is what GetReligion is all about? Most meant the former, which isn't all that relevant to what we do here on this blog.
Thus, let me offer a thought or two about the Washington Post coverage of the event, which ran under this headline: "Washington Cathedral's first Muslim prayer service interrupted by heckler."
Your GetReligionistas rarely critique reporters by name, since we think editors also play crucial roles in the final product that ends up in print or on the air. However, in this case I'd like to note that it was interesting, and I think wise, that the Post editors assigned veteran foreign correspondent Pamela Constable to this story.
She has years of experience in Pakistan and Afghanistan and is also known as the author of the book, "Fragments of Grace: My Search for Meaning in the Strife of South Asia. "The informationthat made it into the story was solid, although at several points I wanted to know more – such as the actual doctrinal content of the sermon scholar Ebrahim Rasool, South Africa's U.S. ambassador. In each case, I found myself wondering if these vague spots were the result of editing or the values of editors in the newsroom.
Read it all here............
posted by D.Swami Gwekanandam @ 11:40 AM


Israel: The Terrorists Are Not the Victims
The West's unreasonable, incomprehensible

war on

Jews is getting old. Why? What is the sense of this? Blazing Cat Fur : Four Rabbis were

murdered

at a synagogue in Jerusalem during morning prayers.
It does not get more depraved than that. Several others were injured in the savage attack, and after police arrived and killed the two

Arab

terrorists responsible who were screaming, "Allahu Akbar," a CNN reporter wrote of the massacre with the headline:
"Israeli police shot dead two Palestinian civilians." Those two "civilians" were the assailants in the attack.
This is what Israel has to contend with. But it is not only the media fueling Jew hatred. It is world leaders.

President Obama

was compelled to make a statement. After all, three of the Israeli Rabbis murdered in cold blood held dual-American citizenship.
"At this sensitive moment in Jerusalem, it is all the more important for Israeli and Palestinian leaders and ordinary citizens to work cooperatively together to lower tensions, reject violence, and seek a path forward towards peace," the President said…
posted by D.Swami Gwekanandam @ 11:29 AM


The original sin in the Middle East for Arabs isn't "occupation."
EoZ: It is an excuse used by Israel-haters to justify their pre-existing hate.


The original sin is that Jews are asserting their rights to live in their own ancestral homeland in peace and security. And that sin is too much for hundreds of millions of Arabs to bear.
posted by D.Swami Gwekanandam @ 10:28 AM


Jerusalem's Latest Terror Four dead, and Abbas equivocates, again.
National Review : Today's murders of four Israelis — via two hatchet- and gun-wielding Palestinians — at a west Jerusalem synagogue, threatens to re-ignite the Israeli–Palestinian conflict.
Three of the four victims held dual American citizenship; in addition to the murders, at least eight Israelis were wounded. Another report suggests that a Palestinian was also wounded by Israelis in Jerusalem today.While definitive responsibility isn't yet clear, it appears that the Popular Front for the Liberation of Palestine (PFLP) may have been involved in the terror attack.
Left-wing secularists who reached their apex in the 1960s, they have since been sidelined by the theocrats of Hamas and the Palestinian Islamic Jihad. Regardless, this attack clearly represents a major escalation. The IDF have already undertaken detention operations in the Palestinian city of Ramallah, and Prime Minister Netanyahu has warned of a "heavy" response.
Here's the context to today's events: In recent weeks, tensions at Jerusalem holy sites have increased dramatically. Of particular note, Palestinian attackers have used cars as weapons in two attacks against Israeli citizens. This strife has two direct causes: religious and political. On the religious front, Palestinians have been enraged by efforts from elements of the Israeli religious Right to gain prayer rights at the Temple Mount. Central to Judaism's creation theory, but known in Islam as al-Haram al-Sharif, the Temple Mount also houses two major Islamic holy sites.
One, the al-Aqsa Mosque, is believed by Muslims to be the place from which Mohammed ascended into heaven. Recognizing this sensitivity, the Israeli government allows only Muslims to pray there. However, on October 28, Yehuda Glick, a Jewish activist pushing for greater access, was shot and nearly killed.
In a populist fervor, Palestinian leaders from across the political spectrum (including President Abbas) welcomed and lauded the attack. In response, Israel restricted access to the site. That escalated tensions substantially, and on Sunday, Netanyahu warned that Abbas's populist reactions were inciting violence.
Read it all here........
posted by D.Swami Gwekanandam @ 9:48 AM


Muslim addresses Church of England synod for first time, saying Muslims who did not adhere to extremist ideologies had suffered in greater numbers
Fuad Nahdi (front row centre) addresses members of the

Church

of England's Synod in central London, on November 18, 2014 (AFP

Photo

/Leon Neal)
Blazing Cat Fur : London (AFP) – A British Muslim addressed a Church of England synod for the first time on Tuesday in a discussion with Archbishop of

Canterbury

Justin Welby on the suffering of religious minorities in

Iraq

and Syria.
Fuad Nahdi, head of Radical Middle Way, a think tank involved in inter-faith dialogue, recited an

Islamic prayer

and greeted the Anglican gathering with the words "salaam aleikum" (Peace be with you).
Nahdi

branded

violent Islamist jihadists as "idiots" and condemned discrimination against Christians, but said that Muslims who did not adhere to extremist ideologies had suffered in greater numbers. "The persecution of Christians in Iraq and Syria is

heinous

and totally

unacceptable

to any sane human being. But we should not forget that the Muslims have borne the brunt of these extremists," he said.
"Thousands if not tens of thousands have died in the past couple of years and they will continue to die if we pretend to ignore it," the Kenya-born campaigner, who was dressed in a blue robe and cap, told hundreds of assembled delegates.
He also spoke about growing anger among young Muslims in Britain in reaction to criticism that they face because of the actions of extremists they have nothing to do with "thousands of miles away"…

In other words, that was a waste of time. This man is certainly not interested in reforming Islam, but simply looking for other things to blame for the violence. True, Muslims have also been victims, but that only makes the need for

reform

even greater.
You can read his whole piece at the Guardian. No talk of reform in Islam at all. Just the usual blah, blah, blah.
posted by D.Swami Gwekanandam @ 8:56 AM


Mahmoud Abbas' disgusting "condemnation" of synagogue slaughter
Tuesday, November 18, 2014
EoZ : Early this morning, Palestinian Arab terrorists entered a synagogue during prayers and went on a murder spree, killing four worshippers and injuring six more, using a gun, meat cleaver and an ax. Unlike all of the recent attacks by knife or car, in this case Mahmoud Abbas issued a "condemnation." His words shows exactly what a disgusting human being he is. Here was his entire statement:
The president always condemns killings of civilians from any party whatsoever, and condemns the killing of worshipers today in one of the houses of worship in West Jerusalem, and also denounces all violent acts no matter what their source is, and demands an end to the ongoing incursions into the Al-Aqsa Mosque and the provocative acts by Israeli settlers as well as incitement by some Israeli ministers.





The presidency also confirms that it is time to end the occupation and end the causes of tension and violence, affirming our commitment to a just-based solution on the basis of a two-state solution, in accordance with the resolutions of international legitimacy, and maintain an atmosphere of calm and understandings that have been made with King Abdullah II and Foreign Minister American John Kerry in Amman. This is not a condemnation. This is an anti-Israel polemic that uses a terror attack as a hook in order to issue a statement slamming Israel an blaming all Arab terror on the victims.
Read it all here...........
posted by D.Swami Gwekanandam @ 8:34 PM


Four killed in terror attack at Jerusalem synagogue
Blazing Cat Fur : Four people were killed in a terror attack at a East Jerusalem, came into the synagogue in the Har Nof neighborhood shortly after 7 a.m. and began attacking worshipers at morning prayers with a gun, a meat cleaver, and an axe.
Both terrorists were killed by police. Israel Police said there were six injured, including two policemen.
The attack occurred at the Kehilat Yaakov synagogue, located in a religious institution which

includes

a study hall. One of the worshipers said the two terrorists shouted "Allahu Akbar" during the attack, and entered the synagogue without their faces covered.
Photos taken

from inside the synagogue after the attack showed bloodied male worshipers lying on the floor, still wrapped in their prayer shawls and phylacteries…
posted by D.Swami Gwekanandam @ 5:22 PM


US based jihadist front groups CAIR and MAS 'shocked' to find they've been designated by UAE as terrorist organizations
From Eye On The World : Maybe CAIR should accuse UAE of Islamophobia and sue them. That'd be a doozy and fun to watch.
(CNSNews.com) – Two Islamic groups in the U.S. that strive to portray themselves as moderate and mainstream expressed shock to learn at the weekend that the United Arab Emirates had included them in a list of terrorist organizations.



The Council on American-Islamic Relations (CAIR), which describes itself as "America's largest Muslim civil liberties and advocacy organization," and the Muslim American Society (MAS), which calls itself "a religious community service organization," were among more than 80 groups whose designation was approved by the UAE cabinet and announced on Saturday.
More...
posted by D.Swami Gwekanandam @ 5:16 PM


Kurds of Rojava
posted by D.Swami Gwekanandam @ 12:52 PM


National Cathedral's Muslim prayer protester: God prompted me
Blazing Cat Fur : A protester at the first-ever Muslim prayer service at the National Cathedral

in Washington

, D.C., said she was prompted by God to interrupt the

proceedings

. Christine Weick, 50, said in an interview with WND.com that she was incensed upon reading about the prayer event, which was the first time the cathedral turned over the pulpit for a Muslim service.
"My blood began to boil as I read the comments of how this is to be such a wonderful event and how religious tolerance can, for the first time, be shown in our nation's capital," she said, WND.com reported.
"This article got my attention. And then I Googled the Washington National Cathedral and I got

more information about

the service

." Ms. Weick said she drove from Tennessee to the cathedral, all along, wondering if her planned protest would land her in jail.
"I said … this is what God has put in my bones to do," she said, adding that she asked four people to pray for her. And Friday, inside the service and in front of

dozens

of Muslims who had gathered for the historical prayer event, Ms. Weick stood up and beckoned to the Christian cross…
"Jesus Christ died on that cross," she said, WND.com reported. "He is the reason we are to worship only Him. Jesus Christ is our Lord and Savior. We have … allowed you your mosques in this country. Why don't you worship in your mosques and leave our churches alone? We are a country founded on Christian principles."
Shortly after, security officials approached and escorted her from the facility. But she was not arrested, she said.
posted by D.Swami Gwekanandam @ 11:43 AM


What Kassig's Murder Tells Us ISIS is waging a global war.
National Review : In life, Peter Kassig sacrificed to alleviate the suffering of strangers. In death, he rendered proof to a sacred creed of courage: "Surrender is not a Ranger word."
Concluding their latest video, released yesterday, a man who appears to be "Jihadi John" of the Islamic State mocks the former U.S. Army Ranger, Mr. Kassig with this taunt: "doesn't have much to say." Peter's decapitated head is then shown at the feet of Jihadi John.
This is the Islamic State's holy humor.Nevertheless, Kassig's silence says much about this fine man. It suggests that he denied his murderers the pleasure of a kneeled submission. With this act of courage, he perhaps lessened the terrible pain of his family. We must pay heed to this latest atrocity because it is yet another grisly testament to the threat we face. In keeping with previous Islamic State (IS) videos, this latest is overlaid by jihadist soundtracks, and its high production expenditures are obvious, including slow-motion shots, multiple camera angles, and extensive editing.
At one point, a line of IS fighters — each grasping a captive from the Syrian military — proceeds toward a box of knives. Each fighter grabs a knife and keeps walking. Next, the prisoners are shown on their knees, gazing at the camera with blank stares. The terrorists twirl their knives perversely. Then, the masked coward, Jihadi John, rants. The captives are slowly beheaded. The videographers make particular effort to emphasize their pain.
Read it all here............
posted by D.Swami Gwekanandam @ 11:27 AM


Germany: Muslims rob churches to support the Islamic State
Jihad Watch : "The suspects didn't only break into churches and schools.
They also raise money supposedly for humanitarian causes directly from clueless German citizens." These "clueless German citizens" could be Muslims who knew full well to what they were contributing, or else bemused Leftists happy to contribute to "humanitarian relief" for Syria and Iraq.
Anyway, these Muslims need not have robbed the churches. They could have just knocked on the front door and told the priest or minister that giving them money would aid the "Muslim-Christian dialogue," and the Christians would have happily forked over all the money they wanted.
"Pro-ISIS Salafists Are Robbing German Churches," by Florian Flade and Kristian Frigelj, Die Welt, translated at Worldcrunch, November 13, 2014 (From The Religion of Peace): MUNICH — It began nearly a year ago, on the weekend after Christmas. On Saturday night, unidentified individuals broke into a church in the Cologne district of Porz-Urbach.
They broke open the safe in the sacristy and got hold of the key to the church. They ended up stealing money from the collection boxes, liturgical vessels, bowls and a monstrance. They weren't able to get their hands on the Christmas collection because it had already been removed from the church.
Read it all here......
posted by D.Swami Gwekanandam @ 11:22 AM


"Norway, may God forgive you for being responsible for my death"
Jihad Watch : After Spain decided to deport ex-Muslim human rights activist Imran Firasat to a Muslim country, where he would face certain death, he fled to Norway — but instead of giving him refuge, Norwegian authorities sent him back to Spain.
Imran Firasat is guilty of nothing but insulting Islam, which is ostensibly not (yet) a crime in the West. But he has been held for months now in solitary confinement in Spain, and Spain is planning to send him to Indonesia, where he will almost certainly be imprisoned and probably murdered for his "blasphemy."
Here is a letter he wrote in prison in Spain (click to enlarge).



posted by D.Swami Gwekanandam @ 11:18 AM


Iran's War on Two Fronts Double dose of trouble for atomic ayatollahs
National Review : The Middle East is where generalizations go to die, but suffer a few:
The Whac-A-Mole approach to jihadist franchises more or less closely affiliated with al-Qaeda will necessarily continue for the foreseeable future, and those organizations, though they pose a real threat, will be a relatively small problem except where they enjoy state sponsorship and the resources and safe haven that go along with it.
Sunni–Shiite cooperation in jihadist projects, uneasy though it may be, will continue to present dangers beyond the expectations of many American analysts. Potential allies in and around Iraq, having been burnt more than once by a seemingly fickle United States that is unsure of itself and its interests, will seek out regional allies and hedge their positions vis-à-vis American power.
All of which serves to underline a point repeated by a half-dozen military and foreign-affairs scholars during National Review's floating policy salon aboard the Allure of the Seas last week: The short-term problem in the Middle East may be the Islamic State or some other du jour gang of stateless beheaders, but the long-term problem is Iran.
Read it alll here.................
posted by D.Swami Gwekanandam @ 11:13 AM


Video: Robert Spencer on Sun TV on Obama, Assad and the Islamic State
posted by D.Swami Gwekanandam @ 10:59 AM


Hadi is Umno's best weapon against Pakatan
Malaysiakini: Hadi: Up to me to attend Pakatan meetings
Jiminy Qrikert: It is not surprising that so far PKR has been pretty quiet and refrained from joining the spate over PAS president Abdul Hadi Awang's absence from Pakatan Rakyat meetings. Malay PKR leaders will not to want to be seen to be flaying Hadi on the matter and Chinese PKR leaders do not need to be seen to be taking sides with DAP leaders as this will only aggravate the Malay versus Chinese perception amongst the larger Malay audience.
PKR needs to maintain its appeal to its huge Malay support base and at the same time hope that this Hadi fiasco results in defection of PAS members to PKR's fold due to their rejection of Hadi's extreme stupidity. What's left after this will be hardcore conservative extremist loyalists of PAS including the Erdogan pretenders rallying to Hadi, moderate Malay PAS members leaving to join PKR and DAP, and moderate Malays and the non-Malays hardening their resolve to reject PAS in GE14.
To the larger Malay audience, especially in the kampungs, this is shaping up to be a clash of 'Malay versus Chinese' titans. And no matter how illogical or unreasonable Hadi may be in this matter, to the majority of Malays what really matters is that the Malay leader must not lose out to the Chinese leader. It is precisely because this is turning out to be a battle of the races that even an intelligent moderate like Khalid Samad has caved in to the pressures of having to rally to defend his idiotic leader's stand so that Khalid is not seen as betraying the race.
Hadi is rock sold in his defiance of DAP secretary-general Lim Guan Eng (LGE) and DAP's attempts to get him to attend Pakatan meetings even though his absence is paralysing Pakatan. But the Malays are impressed by and gawking at Hadi's heroics and starting to fall in line behind Hadi, including the normally very logical Khalid.
Read it all here................
posted by D.Swami Gwekanandam @ 10:56 AM


Kelantan PAS, a 'guillotine' is still a guillotine
Malaysiakini : Kelantan PAS blames 'guillotine' on media spin

Hang Babeuf: Did he say it or did he not? Whether he said it in response to a question or took the initiative to volunteer the idea is a secondary matter. Did he or did he not assent to the idea, give it his support, endorse it? Isis (Islamic State) in Syria and Iraq is said by some to be an Islamist "death cult". If Mohd Khairil Khazmie voiced or endorsed this guillotine suggestion, then what he is promoting in Kelantan is an Islamically-garnished "maiming and mayhem cult".
Fairnsquare: PAS has failed and will lose Kelantan, too. Bring progress to the people rather than spend time focusing on barbaric punishments. The fact that hudud is being encouraged by Jamil Khir of BN should be enough to convince these politicians that it is a rope to hang PAS. Forget hudud and develop the state or lose it.
MA: Spin or no spin, in Kelantan the truth is your scalps and limbs will be spinning off very soon. That's a fact which now all Malaysians are aware. PAS is not too worried if their boys go across the river to Golok to have a quick fix. Why bother about health issues - let the federal government worry about the high prevalence of AIDS and HIV. They are more concerned about how the non-Muslims behave.
World Citizen: Banning, restricting, forbidding, chopping off hands and capital punishment are the lazy way out. Guidance, education, enactment of good laws, effective enforcement, rehabilitation, are the better ways to prevent crime but require hard work which the lazy politicians find too difficult, so they take the easy options.
Read it all here..........
posted by D.Swami Gwekanandam @ 10:50 AM


Sainsbury's Christmas Card
Monday, November 17, 2014
National Review : Art can arise from the unlikeliest sources. Sainsbury is the United Kingdom's third-largest supermarket chain. This week the company released a video advertisement, "Christmas Is for Sharing," which depicts the Christmas Day Truce of 1914, when British and German soldiers, mired in the trenches in the early months of World War I, laid down their weapons and emerged for a soccer game in No-Man's Land.
That brief description does the film no justice, because the imagery is striking, the actors' performances powerful, and the narrative haunting.





All this in just three minutes. Yet the response from some quarters is outrage. The Daily Mail reports that more than 130 people have registered complaints with Britain's Advertising Standards Authority, calling the advertisement "cynical" and "distasteful." An advertising professor at Leeds University said watching it made him feel "unclean."
Read it all here...........
posted by D.Swami Gwekanandam @ 1:02 PM


The flag of Palestine, 1939
Jihad Watch : This 1939 flag of Palestine shows that it was recognized as a Jewish entity even then, and that the name "Palestine" historically referred to a region (so named by the Romans after they expelled the Jews in 134AD, using the name of the Philistines, the Israelites' Biblical enemies), not to a people.
There was no Palestinian nationality before the 1960s, when it was invented in order to reposition what was then universally known as the Arab/Israeli conflict.
Up to the invention of "Palestinians," the Israelis were the tiny, besieged people amidst a huge number of hostile Arabs; after that invention, the "Palestinians" themselves became the tiny, besieged people against the big, bad Israelis. PLO executive committee member Zahir Muhsein said this in 1977:
The Palestinian people does not exist. The creation of a Palestinian state is only a means for continuing our struggle against the state of Israel for our Arab unity. In reality today there is no difference between Jordanians, Palestinians, Syrians and Lebanese. Only for political and tactical reasons do we speak today about the existence of a Palestinian people, since Arab national interests demand that we posit the existence of a distinct "Palestinian people" to oppose Zionism.
For tactical reasons, Jordan, which is a sovereign state with defined borders, cannot raise claims to Haifa and Jaffa, while as a Palestinian, I can undoubtedly demand Haifa, Jaffa, Beer-Sheva and Jerusalem. However, the moment we reclaim our right to all of Palestine, we will not wait even a minute to unite Palestine and Jordan.
The Israelis were mistaken ever to play along with this charade. "1939 Palestinian Flag. What does it look like? Surprised?," Factual Israel, November 14, 2014 From Pamela Geller): Read it all here...................
posted by D.Swami Gwekanandam @ 12:11 PM


Turkey's top dog Erdogan: Muslims found Americas before Columbus
Jihad Watch : This is, of course, utter nonsense, but it has an insidious edge. Islamic doctrine holds that any land once held by Muslims belongs by right to Muslims forever:
"Drive them out from where they drove you out" (Qur'an 2:190). So on the basis of this claim, if it became widespread belief (and given the corruption of our educational system, it could), Muslims could begin to claim that America was Muslim land, as they claim that Israel and Spain are Muslim land.
"Muslims found Americas before Columbus says Turkey's Erdogan," BBC, November 15, 2014 : Muslims discovered the Americas more than three centuries before Christopher Columbus, Turkish President Recep Tayyip Erdogan has said. He made the claim during a conference of Latin American Muslim leaders in Istanbul, pointing to a diary entry in which Columbus mentioned a mosque on a hill in Cuba.
Mr Erdogan also said "Muslim sailors arrived in America in 1178″. He said he was willing to build a mosque at the site Columbus identified…. But in a disputed article published in 1996, historian Youssef Mroueh said Columbus' entry was proof that Muslims had reached the Americas first and that "the religion of Islam was widespread". However many scholars believe the reference is metaphorical, describing an aspect of the mountain that resembled part of a mosque. No Islamic structures have been found in America that pre-date Columbus.
Read it all here.............
posted by D.Swami Gwekanandam @ 12:04 PM


Mehdi Hasan goes full fascist, calls for sanctions for criticism of Muslims
Jihad Watch : I wrote this piece this morning over at PamelaGeller.com about the deceptive and dishonest British Islamic supremacist Mehdi Hasan:
Mehdi Hasan is Britain's answer to Reza Aslan: a mainstream media darling whose fawning sycophants never challenge him on his numerous misstatements and deceptive claims about Islam. He once infamously claimed that Muslims always keep the moral high ground, and declared that non-Muslims live like animals.
He claims Islam is a Religion of Peace, making his case with the usual half-truths, distortions, and outright lies. And also like Aslan, he is a foe of the freedom of speech; like other Islamic supremacists, he wants Islam's blasphemy laws brought to the West in the guise of "hate speech" laws, and applied in order to silence all criticism of Islam, including examinations of how Islamic texts and teachings incite people to acts of hatred and violence.
What he calls for here is of a piece with the Organization of Islamic Cooperation's years-long campaign to intimidate the West into criminalizing "incitement to religious hatred" — that is, criticism of Islam and opposition to jihad terror. More below. "Mehdi Hasan: sanctions for 'dishonest, demonising press coverage' of Muslims," by Oscar Williams, the Guardian, November 14, 2014:
Read it all here...............
posted by D.Swami Gwekanandam @ 11:52 AM


Kelantan PAS on merry way back to Dark Ages
Malaysiakini :18th century guillotine for hudud in Kelantan?

Kangkung: It is the year 2014 and they are talking about using the guillotine to amputate limbs of those convicted of theft. Don't they have better things to think about? Pakatan has got to get rid of these Isis militants.
KSN: Does Kelantan want to go back to prehistoric times? Is PAS trying to follow France prior to the French Revolution? So uncivilised, for all their big talk about religion.

Not Confused: My god, how much more medieval can you imagine PAS could be? Using a guillotine to lob off appendages of offenders - unbelievable! It's time that PKR ditched all connections with PAS urgently. Heaven help those non-Muslims who are bullied, coerced or tricked into converting to Islam. Malaysia is the butt of enough jokes from the rest of the world, particularly after our lame PM bleats on ad nauseam to any foreign head of state about how tolerant, modern and harmonious we all are. What a joke!

Proarte: We see clearly how Islam has been bastardised to the extent that it promotes pure evil under a guise of religiosity. Amputation of a hand for theft in the final analysis is idolatry which Muslims claim is 'haram'. Idolatry in the sense that we are deliberately maiming someone as 'punishment' for robbing someone of money or a material possession.
How can material possessions ever be equated with a human limb? We are idolising material things when we are willing to butcher a hand which is vital to human life. How does a farmer who has had his hand 'guillotined' continue to work? Who is going to take care of the him and his family as he is no longer able to earn a living? We are reducing the farmer and his family to a life of penury and begging. Is this Islamic justice? Surely not!
Read it all here..........
posted by D.Swami Gwekanandam @ 11:47 AM


Please, Theresa, let Anjem Choudary go and get himself killed by Rod Liddle
Thursday, November 13, 2014
The Spectator : The time to stop these maniacs is when they're trying to come back into the country – not when they're leaving.
The news is always grim, isn't it? Doom and gloom everywhere. And even the news which appears to be good has a dark cloud hovering behind it. For example, we frequently hear reports of British-born jihadis being killed in Syria, either by blowing themselves up in the familiar, traditional manner or being bombed by the Americans. I usually break out some really good white wine and get the neighbours over for a bit of a knees-up whenever this happens — we exult, and sing songs for a while, our cares forgotten.
But I have just read that the death rate for our lads in the Islamic State is one every three weeks. That's pathetic, hugely dispiriting. It will take ages to finish them off, no matter how many more we encourage to go. The job could be done far quicker if we shot them at the airport, on their way out, but the government has moral qualms about this, apparently. They prefer to let them reach their chosen destination, get settled in, and then let someone else kill them.
It makes no sense to me.Then there's the half-witted radical preacher and Islamist Anjem Choudary, who has just expressed a fervent wish to go and live in the Islamic State. I think that's an excellent idea. He's even offered to host a final press conference at Heathrow airport, where he would urge like-minded British Muslims to follow in his footsteps. This would be an enormous service to the British public, worthy of an MBE at the very least.
Hell, we've knighted Muslim community leaders who supported the execution of Salman Rushdie and believe that Jews made up all that stuff about the Holocaust: here, at last, is one Muslim community leader attempting to make the country a better place for all of us to live in. But Anjem is unable to realise his dream because the Home Secretary will not give him back his passport.
Read it all here...............
posted by D.Swami Gwekanandam @ 7:39 PM


Too much time on the present, not enough time on the past
Jihad Watch :
Too much time on the present, not enough time on the past
by Michael Devolin
"Most of us spend too much time on the last twenty four hours and too little on the last six thousand years." — Will Durant
We are forever hearing the Muslim world using the term "Crusader" in reference to the West when accusing us of every evil that has ever befallen them, as though we had invented colonialism and exploitation or the acquisition of booty in the pursuit of empire.
One of the most prevalent characteristics of the jihadist—when he's not using the religion of Islam to justify his savagery—is his habitual revision and/or obfuscation of actual Middle Eastern history. Always careful to avoid turning back the pages far enough to reveal how Islam's religious parvenus actually pioneered the very idea of imperialism and colonial rule, the jihadist must overlook the fact that long before there was a Palestine "occupied" by a State of Israel, there was also a Palestine when Jews lived absent the presence of religiously intolerant Arab Muslims.
Today's "pro-Palestinian" protester vehemently refuses any discussion regarding the awkward historical truth defining who is actually occupying who in the land of Israel.
Read it all here.............
posted by D.Swami Gwekanandam @ 12:03 PM


A Dr Quack in charge of Universiti Malaya?
Malaysiakini : Jiminy Qrikert on
Gender confusion an illness that can be cured : I wonder what it is that drives all these doctors to come forward and disgrace themselves and their own profession by exposing their ignorance.
One after another, following on the dog-patting issue, these 'learned' doctors make nonsensical statements that even the average man-on-the-street with access to the Internet can easily debunk. They must think their 'Dr' titles give them the right to spew garbage that they expect the public to swallow without question. They can do this back home at their kampungs and everyone will gawk at them in awe but not so in the cities.





Dr Mohd Amin Jalaludin has just become a laughing stock locally and it won't take too long before his global peers laugh their heads off at his expense. And his peers are plenty, from those he studied with, the medical community he is a member of, as well as the heads of higher institutions and other related professional bodies.





For Universiti Malaya (UM) to be led by such a clown is a big joke but UM students are not laughing. This is what psychotherapist William A Henkin said about transgenders: "Transgender identity issues are commonly assumed to be about sex. Occasionally this is the case, but far more often they are about identity itself. "Now and then, the sex of a person's physical body and the gender identity of a person's mind do not match. No one knows for certain why this happens, but evidence increasingly implicates genetic or other biological factors."





Dr Mohd Amin, you do not know what you are talking about. You should just shut up instead of proving that you are a quack.
Read it all here..........
posted by D.Swami Gwekanandam @ 11:29 AM


Relentlessly politically correct bullshit in Australia: 'Businesses stay strong against anti-Halal campaigns'
Halal

certificate

is seen at in fast-food chain restaurant which offer Halal burgers in Fleury Merogis, south of Paris
Blazing Cat Fur : At least one Australian company has caved to a social media campaign against Halal certification, but a number of others are resisting.
Halal products are made using processes that comply with Islamic religious beliefs, allowing producers to access potentially lucrative markets for Australian businesses wanting to export to Islamic countries.
But websites like "Halal Choices" are encouraging people to boycott businesses that have had their goods Halal-certified, claiming that certification fees are funding terrorism. The terrorism funding claims have been dismissed as baseless.
Continue reading
posted by D.Swami Gwekanandam @ 11:21 AM


UK: Muslim gang rips medals from 70-year-old army veteran on his way to Remembrance Sunday service
Jihad Watch : "Asian youths" is British media Newspeak for Muslims.
Will British authorities seek out this Muslim gang and shower money and special privileges upon its members, in an attempt to redress their grievances? "Gang rips medals from army veteran on his way to Remembrance Sunday service," the Telegraph, November 11, 2014.
An elderly former soldier had his regimental beret and medals ripped off him by a gang of youths as he walked to a cenotaph to honour his fallen comrades on Remembrance Sunday. Police are investigating after army veteran George Gill, 70, was pounced on by thugs as he strolled through his local park in his full dress uniform. The former sergeant with 1st Battalion Duke of Wellington Regiment was left traumatised with cuts to his lip as the Asian youths fled laughing with their 'trophies'.
Mr Gill described the mocking gang tearing at his beret, replete with regimental cap bade, as "like a pack of dogs would a piece of meat" before running off laughing. Shaken Mr Gill continued his annual walk to the cenotaph, in Keighley, West Yorkshire, to pay his respects to the fallen heroes and friends before reporting the mugging to police.
Read it all here..............
posted by D.Swami Gwekanandam @ 11:16 AM


Libyan soldier blames Brits for sex attacks by Libyan cadets in UK: "They didn't tell us…what's the difference between right and wrong here."
Jihad Watch : The British authorities should have told the Libyan cadets that in Britain, the Qur'an verses that allow for the capture and use of Infidel women as sex slaves are not to be acted upon.
But to have told them that would have been "Islamophobic." "The believers must (eventually) win through, those who humble themselves in their prayers; who avoid vain talk; who are active in deeds of charity; who abstain from sex, except with those joined to them in the marriage bond, or (the captives) whom their right hands possess, for (in their case) they are free from blame." (Qur'an 23:1-6)
"Libyan cadet in Bassingbourn claims 'poor treatment,'" by Lucy Manning and Ed Campbell, BBC News, November 5, 2014 : A Libyan soldier has spoken to BBC News from the Cambridgeshire barracks at the centre of Britain's controversial training mission for the Libyan army. About 300 cadets are being sent home early from Bassingbourn Barracks after allegations of sex attacks.
Read it all here................
posted by D.Swami Gwekanandam @ 11:11 AM


Alabama voters approve law banning Sharia
Jihad Watch : Hamas-linked CAIR and other Islamic supremacist groups claim that such laws infringe upon Muslims' religious freedom.
In reality, neither Alabama nor any other state would be contemplating anti-Sharia laws were it not for Sharia's political and supremacist aspects, and its elements that are at variance with Constitutional freedoms — notably, its denial of the freedom of speech and the freedom of conscience, and of equality of rights for women and non-Muslims.
But American judges rarely give the anti-Sharia side a fair hearing, and generally strike down such laws on the spurious grounds that they violate the First Amendment, without considering Sharia's political, authoritarian or supremacist aspects in any way. "Alabama Sharia Law 2014: Voters Approve Foreign Law Prohibition," by Kathleen Caulderwood, International Business Times, November 4, 2014: Alabama voters passed a constitutional amendment Tuesday to prohibit the use of foreign laws in state courts.
Republican state Sen. Gerald Allen, who is also a Baptist deacon, sponsored the amendment. He proposed a similar measure in 2011. It never made the ballot since it made specific mention of Islamic Sharia law, which was deemed a violation of the Constitution. A similar measure was also rejected in Oklahoma last year for the same reason, though the judge who struck it down acknowledged that if the term "Sharia" was removed it could solve the problem.
Read it all here.................
posted by D.Swami Gwekanandam @ 10:57 AM


The Beltway's Syria Fairy Tales - The Khorasan group, moderate rebels, and other mythical creatures
National Review : Since the outbreak of the latest Middle East war a few years back, we have been chronicling the Washington political class's Syria Fairy Tales.
In particular, there is the story line that Syria is really teeming with secular democrats and authentic moderate Muslims who would have combined forces to both overthrow Assad and fight off the jihadists if only President Obama had helped them. But his failure to act created a "vacuum" that was tragically filled by Islamist militants and gave rise to ISIS.
At this point in the story, you are supposed to stay politely mum and not ask whether it makes any sense that real democrats and actual moderates would agree to be led by head-chopping, mass-murdering, freedom-stifling sharia terrorists.In point of fact, there simply have never been enough pro-Western elements in Syria to win, no matter how much help came their way. There was never going to be a moderate, democratic Syrian state without a U.S. invasion and occupation for a decade or more, an enterprise that would be politically untenable — and, as the Iraq enterprise shows, unlikely to succeed.
The "moderate rebels" had no chance against Assad unless they colluded with the Islamist militants, who are vastly superior and more numerous fighters. And they would have even less chance of both knocking off Assad and staving off the jihadists.The Obama administration and the Beltway commentariat have done their best to obscure these brute facts. Their main tactic is to exploit the American public's unfamiliarity with the makeup of Syria. Obama Democrats and much of the Beltway GOP continue to invoke the "moderate Syrian rebels" while steadfastly refusing to identify just who those purported "moderates" are.
They hope you won't realize that, because of the dearth of actual moderate Muslims and freedom fighters, they must count among their "moderate rebels" both the Muslim Brotherhood (which should be designated as a terrorist organization) and various other Islamist factions, including . . . wait for it . . . parts of al-Nusra — i.e., al-Qaeda's Syrian franchise.
Read it all here..............
posted by D.Swami Gwekanandam @ 10:48 AM


An Old Bitch Murderess, Rasmieh Gets Justice - Terrorist Obamacare navigator convicted.
National Review : Forty-five years ago, Rasmieh Yousef Odeh participated in a terrorist attack in Jerusalem that killed two men in their early 20s and wounded several more.
The Popular Front for the Liberation of Palestine had hidden a bomb in a box of sweets at a grocery store, and when it detonated, it left Eddie Joffe so charred that his brother struggled to identify the corpse. His parents grieved for the rest of their lives, Eddie's brother Basil told me.
Some small measure of justice was served yesterday, when a federal jury convicted Odeh for lying on her U.S. immigration papers in 1995, then again on her citizenship papers in 2004. The 67-year-old, deemed a flight risk by the judge, will remain behind bars until her March 10 sentencing. She faces up to 10 years in prison — which could be a life sentence, given her age — as well as possible deportation and loss of citizenship.
But Odeh's story has several other disturbing twists, all worth noting. First, it's unnerving that it took the federal government nearly two decades to discover that it had allowed a known terrorist into the United States. Odeh had been convicted in Israel and sentenced to life in prison, though the government released her after ten years as part of a prisoner swap. In the United States, Odeh was hardly discreet about her violent past, agreeing to be interviewed for a 2004 documentary, Women in Struggle, which won awards at the San Diego Film Festival, the AlIsmailia Film Festival in Egypt, and the Kazan Film Festival for Muslim Countries.
About the bombings, the documentary's overall tone is unapologetic. Odeh discusses how her decade in Israeli prison fueled her "hatred against those who were responsible. Why? I am not responsible. The occupation is." In the same documentary, a woman named Ayesha said that Odeh, who is either her close friend or a relative, "was [even] more involved than I was" in the bombings. Ayesha also described her disappointment that a second bomb was defused before it could explode; they had hoped it would detonate five or six minutes after the initial bombing and slaughter the responders.
Read it all here............
posted by D.Swami Gwekanandam @ 10:40 AM


Stop blaming the West for 14 centuries of Islamic aggression
Tuesday, November 11, 2014
posted by D.Swami Gwekanandam @ 5:58 PM


Journalist Graeme Wood on the Islamic State
Monday, November 10, 2014
posted by D.Swami Gwekanandam @ 8:29 PM


Letter to the editor of WSJ: 'What if modern Islam isn't being hijacked by radicals?'
Blazing Cat Fur : Aly Salem shows a refreshing honesty when he notes how any critique of Islam or even Islamist fundamentalism is often shouted down as being Islamophobic ("Let's Talk About How Islam Has Been Hijacked," op-ed, Oct. 27).

He isn't as forthcoming when he suggests that it is Sayyid Qutb's Islamist philosophy that is the root of the intolerance and violence that is spreading through the Islamic world. From the very beginning there has been little tolerance in Islam for its sibling faiths of Christianity and Judaism, to say nothing of those faiths that aren't considered to be "of the book."
Ask the Yazidis.

One need

not look far to find Quranic verses that discourage

friendships

with members of those faiths, or that speak of the need to get "unbelievers" to submit to Islam or otherwise accept some sign of their subservient status.
Unlike Christianity and Judaism, where there is an established hierarchy or authority that can modify the interpretation of the laws, such as the rabbinical prohibition that banned the Biblical practice of polygamy, there is no such body in Islam, and without it reform of the interpretation of the scriptural texts is all but impossible.
Just as Western society (and many Muslims) must accept that criticism of Islam isn't Islamaphobia in order for there to be a dialogue about the faith, so too there needs to be a recognition by Muslims that what is happening in Islamist groups is from within the fabric of the faith, and that Islam isn't being hijacked. Reform won't be easy but is impossible until those who seek to enact it are open about where the root of the problem lies.
Arthur Toporovsky
Source. If you did not read the original article but cannot

access it

at WSJ, you can read it here.
posted by D.Swami Gwekanandam @ 8:28 PM


Hijacked Islam - who indeed Mr Anwar? By Farish Noor - Recollect this after September 11
Wednesday, November 05, 2014
Do NOT forget that Anwar Ibrahim was the catalyst for all the racism, extremism and fanaticism now. He is personally responsible, no bullshit from him, will absolve him of this. Yep, he ain't no Saint.
Malaysiakini : Having read the article entitled 'Who Hijacked Islam' (1) by none other than the ex-deputy prime minister Anwar Ibrahim, this writer can only say that he agrees fully with the sentiments that were expressed by the author of the piece. Anwar was quite right to point out that terrorism has no basis in Islam and that traditional Islamic jurisprudence regards all acts of terror as an abomination and crime against humanity in general.
The problem with Anwar's timely piece, however, is not so much the message but the messenger himself. If Anwar thought that being in jail means that he is now free to criticise the dictatorial regimes that litter the landscape of the Muslim world today, he has obviously overlooked the fact that many of us still remember his role as a supporter and ally to some of the very same regimes he now condemns with such righteous fervour.
For was it not the same radical Islamist-turned-liberal Anwar Ibrahim who openly supported the revolutionary movement in Iran while parroting the slogans of the Iranian revolutionaries who then condemned the United States (and the West in general) as the 'Great Satan'? (The systematic extermination of thousands of secular intellectuals, unionists, activists and the Mujahideen by the revolutionary regime was something that many of their fans in other parts of the Muslim world turned a blind eye to soon after.)
Was it not the same Anwar Ibrahim who was once honoured by the 'Islamic' dictator of Pakistan, General Zia 'ul Haq, for his services to Islam? Anwar was quite willing to accept such decorations, despite the fact that General Zia was himself a willing recipient of American military aid and he had used the radical Islamist movements to wipe out the secular opposition in Pakistan. (2) And was it not the very same Anwar Ibrahim - who today calls for a culture of tolerance and pluralism - who lead the Islamist activists as they 'cleaned out' the local university campuses of leftist students, 'secular' ideas and everything they regarded as un-Islamic in the 1970s? (With the help of such unlikely characters like Ibrahim Ali, one might add. (3)
Political rhetoric
It is therefore ironic that Anwar, of all people, should state that "in Malaysia, the government-controlled media have been deployed to stir up anti-American sentiments, while members of the political elite use a different language for international diplomacy." This, if anything, sums up Anwar's own adroit use of political rhetoric and the language of political correctness which has served his agenda all along. The very same Anwar who lambasted the West and the United States in particular in the 1970s now speaks with a different voice - or rather many different voices- aimed at a plethora of constituencies ranging from the lobbyists in Washington to the radical Islamists closer to home.
One again, it has to be noted that the core of Anwar's message - couched as it is in universal terms - comes across as agreeable to many. When he states that "the need for Muslim societies to address their internal social and political development has become more urgent than ever. Economic development alone is clearly insufficient: it creates its own tensions in the social and political spheres, which must be addressed", few (including this writer) would disagree with that. But the question remains: what exactly was Anwar's own contribution to this effort while he was in power as a member of government from 1982 to 1998?
After the economic and political crises of 1997-98, few Malaysians would still believe that Anwar himself was untainted after his long association with power. The revelation of his own network of cronies and business buddies has long since dispelled the notion that the man was an angel who naively walked into the murky lair of realpolitik. But what of Anwar's own contribution to the creation of a climate of fear and oppression in the country, and the consolidation of the very same authoritarian regime he now so despises?
Was it not the same Anwar who played the leading role in the state's attacks on the Islamist opposition? Was it not Anwar who lead the way in the long-protracted and often bitter confrontation against the Pan-Malaysian Islamist Party (PAS)? Was it not Anwar who condemned the PAS leader Ustaz Ibrahim Mahmood (aka. Ibrahim Libya) as an intolerant, extremist fanatic who had to be stopped at all costs? (Ibrahim Mahmood was finally killed in a violent confrontation with security forces in Memali, Kedah, in 1985). And was it not the same Anwar who helped to crush the urban-based neo-Sufi Darul Arqam movement led by Ustaz Ashaari Muhammad in 1994?
Soothing formulae
In all these cases, could anyone doubt the fact that Anwar was not only a senior leader in the establishment he now vilifies, but also a key player in the fight against the Islamist opposition in Malaysia? How - after all these arrests, detentions, interrogations and killings - did he expect a stable and peaceful political climate to emerge? It was therefore well and fine that Anwar had come up with such soothing formulae like: "intellectuals and politicians must have the courage to condemn fanaticism in all its forms. But they must, in the same breath, equally condemn the tyrants and oppressive regimes that dash every hope of peaceful change."
However, the glib rhetoric of Anwar cannot - and should not - allow him to escape the past and his own complicity in helping to create those 'tyrants and oppressive regimes' that he now wants to distance himself from. Not only does Anwar have to answer for the past, he also has to answer to what is being done in the present in his name and the values he claims to represent. At one point in his article, Anwar writes that "it is the sense of alienation and the perception that the world is against them that nurture bitterness among those who resort to terrorism." One can only wonder: is it the same sense of 'alienation' and 'bitterness' that has forced him and the party he helped to create (Keadilan) to take the path that it has?
Was it mere bitterness and alienation that compelled Anwar's party to form an instrumental alliance with the Islamist Party PAS, which today has called on the Muslims of Malaysia to support a jihad (holy war) against the United States and the West? How, in short, could Anwar present himself to the West as a defender of liberal values, democratic culture, civil society and toleration when his own party has worked with an Islamist opposition party that is clearly bent on creating an Islamic state in Malaysia according to the narrow understanding of Islam as espoused by some of its Wahhabi-inclined leaders?
(In fact, not only has Keadilan worked with PAS, its leaders have even endorsed some of the more controversial positions taken by them. Witness, for instance, their early endorsement of PAS' initial decision to introduce strict dress codes for women in Terengganu.) To ask the question 'who hijacked Islam' is indeed timely and necessary at this juncture of Muslim history. Who indeed, Mr Anwar? The sad thing is, we all know the answer - except for some of us who continue to delude ourselves.
With all the free time he has, Anwar should also address the question to himself. Go here for all the references.
posted by D.Swami Gwekanandam @ 8:08 PM


ARCHIVES
Previous Post
Links
My Links
Military Related Links
Q&A Battle of Mogadishu
Black Hawk Down
Ranger Awang Rawang -
George Cross
Combat Art
Malaysian Military
Military Dictionary
Infantry Magazine
4th Inf Div Mech
Okinawa Marine Page
Stabilisation Force
Quadrant Magazine
History Malaya
The War Against,
Indonesia
Lest We forget
Malayan Emergency
Collection
Australian Army News
Wars of Vietnam
RAAF School In M'sia
Brits In S'pore and Malaya
S'pore-Malaysia Relations
Allied Participation In
The Vietnam War-,
Malaysia Included
Short Military Fiction
Singapore
Aussies At War
Combat In The Jungle
History Of The
British Army
Remembering
The Gurkhas
In Malaya
Royal Navy
Combat Tracker Team
Sixties Timeline
Institue of Defence and
Strategic Studies
Singapore Window
Singapore Armed Forces
Website
Panzer Divisions WW2
Basics Of Warfare
Violence In The Congo
Malaysia & United Nations
West Point
Military Academy
RMA Sandhurst
OCS Portsea
RMC Duntroon
NZ Forces
Military Colleges
Indonesian Military
& Democracy
Indonesia At
The Crossroads
World War 1 Document
Archive
Explore World War 1
Explore World War 2
World War 2 Net
World War 2 In Europe
Book References-
Insurgency Malaya
Malayan Emergency
Collection
Lessons From Malaya
Malaya,1948:Britain's
"Asian Cold War"
NZ Forces In Borneo
Malayan Emergency-
Australian Pespective
Malaya, My Far East
Slim School
Cameron Highlands
The Undeclared War
(Indonesian Confrontation)
-Book Review
The Queen's Gurkha
Signals
During
Confrontation
Brief History 4th RAR
In Malaya & Borneo
Aussies At War
Against Indonesia
Conflict and Confrontation
in SEA,
1961-1965,Britain,
US and the creation of Malaysia
D-Day(Operation
Overlord)
OMAHA Beachhead
-Historical
Division War
Department
Vietnam Resources
For The Historian
The Royal Irish Rangers
Queen's York Rangers
Early Ranger History
75th Ranger Regiment
Roots of Honor
-Histories
of the 14th U.S. Infantry
US Army Homepage
Under fire images
from Vietnam
Vietnam,
Death & Home
Photos, Articles,
and Research
on the European
Theater
in World War II
Complete Articles
On Middle East Conflict
The Israeli War
Of Independence
IDF Israel
Middle East And
Jewish Studies
The Quest For Peace
In The Middle East
US Coast Guard History
Memories Of Combat
Women In Combat
Korean War
Combat Photos
Photographing
Under Fire
Under Fire
US Army
Public Affairs
Military Equipment
Guide
The History Net
Canon, Machine Guns
And Ammunition
HK Assault rifles
AK Assault Rifle
Homepage
Modern Firearms
Main Battle Tanks
Former USSR
M1A1 / M1A2 Abrams Main
Battle Tank
, USA
Main Battle Tank:
Challenger 2
Leopard 2A6
Leclerc Main
Battle Tank
Israeli Main
Battle Tank
Swedish Armor
Infantry Fighting
Vehicle-Bradley
Italian IFV
French IFV
British IFV
Definition IFV
Scandinavian Armor
For Adventure
Training
Contact

My Land
Infantry
Weapons

Google News
World
News From Israel
Skull

Soldier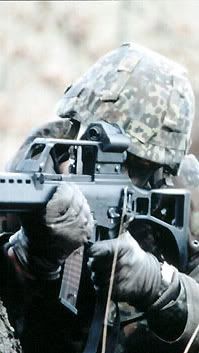 Skull

Warriors

Managers
of
Death &
Destruction

Bloody Minded

Queen of the
Infantry
Follow Me!
Brave Men
Powered by