Last Stand in Londonistan
Saturday, July 23, 2016
The working-class cockneys of London's East End have long been the butt of jokes among the British upper classes.

Over the last century and a half, a fascination with the East End spawned popular books by Charles Dickens and Oscar Wilde and television shows like Coronation Street and East Enders. London's white East Enders have for decades been fleeing to the suburban county of Essex, north and east of London.
The BBC documentary Last Whites of the East End is about the few who haven't left. The dramatic cultural change that animated the recent Brexit vote is most pronounced in the East End, where the tension between Muslim immigrants and lower-class whites is high. Of the ten most deprived districts in the United Kingdom, those with the largest share of Muslims are in the East End boroughs of Tower Hamlets and Newham.
The East End borough of Newham has absorbed 70,000 immigrants in the last 15 years and white residents are now decidedly a minority. Newham has the lowest share of white Britons anywhere in the country. At the East Ham Working Men's Club, a pub and social club that represents the last vestiges of a dying cockney culture, old-timers congregate, mingle, and complain about their new neighbors, whose religious opposition to alcohol has resulted in the closing of most of the area's pubs.
One of the film's subjects calls what's happening to Newham "ethnic cleansing." The phrase conjures up images of Enoch Powell's infamous 1968 "Rivers of Blood" speech suggesting that the racial strife then unfolding in America would inevitably come to Britain. Immigration, warned the conservative member of parliament, would change the face of a hitherto homogenous country.

Read it all here.......................
HT : BCF
posted by D.Swami Gwekanandam @ 4:15 PM


The brilliant Donald Trump deserves to win by Conrad Black
His political achievements are already unprecedented, and his insight amounts to genius
As Trump has moved up, Hillary Clinton has had to move far to the left to hold off Bernie Sanders, a septuagenarian former Stalinist kibbutznik and socialist senator for Vermont.
Trump's genius has been to see, when no one else did, that the political class was a spavined paper tiger and the country was afire with rage; to scoop the Archie Bunker (Alf Garnett) vote with blue-collar political incorrectness and his comic talents, which won him the debates; and yet to remain centrist on everything but illegal immigration and bad trade deals.
(Trump and Clinton both went to great lengths to maintain the centrists in control of both parties, against severe challenges from the far Republican right and Democratic left; but almost none of the media, foreign or domestic, has noticed.) The best is yet to come: the last refuge of his opponents is that Trump will be an undignified and frightening candidate. He will be the sane and educated man he is.
Hillary Clinton is carrying more baggage than the Queen Mary and Trump will carpet-bomb the country in September and October with a billion dollars of reminders of Benghazi (she slept while her ambassador was murdered), the televised apology to the world's Muslims, the FBI director's non-indictment indictment; the malodorous conflicts of the Clinton Foundation entwined with the Clinton State Department. Even Whitewater is due for a rerun.
This is not Norman Rockwell's or Walt Disney's America, and it never was. American presidential politics is a jungle; the nominees are great beasts, but Donald Trump is larger and fiercer. In taking over a major US political party from the outside, he has done something that has never been done before, and he should win.
Read it all here................
posted by D.Swami Gwekanandam @ 4:07 PM


Shooting rampage in Munich ongoing, 15 dead, Islamic State celebrates
"Whole Europe is under our terrorism." Yes, and it's only going to get worse, thanks to Europe's suicidal policies regarding Muslim migrants. Whether or not this shooter is a jihadi or a migrant, the Islamic State is crowing, and will be working toward murdering many more people in Europe.


"Up to 15 dead after shots fired at shopping centre in Munich," by Robin Schiller, Independent.ie, July 22, 2016:
Read it all here...............
posted by D.Swami Gwekanandam @ 2:14 PM


Raymond Ibrahim: 'Worthless Christians' Treated 'Like Animals'
Originally published by Gatestone Institute


The following anecdotes of Muslim persecution of Christians around the world occurred or were reported in April, 2016. They are categorized by theme, or familiar patterns:
Muslim Attacks on Christian Churches
United States: A pro-ISIS group calling itself the United Cyber Caliphate defaced the website of the Christian Reformed Church in the city of Lamont, Michigan. A 15-year-old teenage girl discovered the website's defacement—which consisted of a YouTube ISIS propaganda video and Arabic text—while searching for the church's phone number. The video's spokesman says, "We will conquer your Rome, break your crosses and enslave your women by the permission of Allah, the Exalted. This is His promise to us, He is glorified and He does not fail in His promise."
Ethiopia: Rioting Muslims accusing Christians of converting Muslims rampaged throughout the East Shewa Zone. They burned down 14 churches—belonging to Orthodox, Catholic, and Protestant denominations—and left more than 2,000 Christians without worship venues. One church cemetery was also vandalized. A church leader said: "We have been worshipping outside and sitting on the bare ground bearing the hot sun. We appeal to our brothers elsewhere to come and assist us. The attackers poured petrol and were chanting 'Allahu Akbar' [Allah is greater] before setting the church building on fire." Ethiopia is roughly 60 percent Christian and 34 percent Muslim.
Read it all here.............
posted by D.Swami Gwekanandam @ 2:03 PM


Canada in the shithole - Shocking testimony from NGO reveals Muslim UN aid workers keep Yazidis "trapped and doomed to die"
Sheila Gunn Reid reports on testimony from Christian NGO "Samaritan's Purse" to the House of Commons Immigration committee which confirms that Yazidis are being systematically discriminated against by Muslim UN aid workers who deliberately act to keep them off refugee lists. Watch Sheila's video for the full story.
MORE The Rebel MediaAnd I doubt the liberals will do shit but ship in more terrorists. Given the facts, if accurate, these Muslim UN aid workers are deliberately cherry picking, leaving Yazidis in these concentration camps.
I'm surprised at the Rebel, they missed the obvious, much more serious issue. If these UN workers have the ability to leave specific people and families behind, you can bet your ass they have the ability to send cherry picked Muslims anywhere they like. But don't worry, I'm sure the ones who came to Canada were properly vetted..... oh wait... they weren't.
HT : VT
posted by D.Swami Gwekanandam @ 9:35 AM


MUNICH TERROR: Gunman shouted 'Allahu Akbar' as he shot children in McDonald's - The blood of innocents on the hands of Angela Merkel and the Pope
A Muslim woman, named by CNN as Loretta, told the channel she heard the gunmen shout "Allahu Akbar" – meaning God is Greatest in Arabic – as they shot children.

She said: "I come out of the toilet and I hear like an alarm, boom, boom, boom.
"I saw the shooting of children, who were sitting down to eat. They could not run."Loretta said the gunman was right behind her but had his back to her, and she later heard him shouting "Allahu Akbar". She said: "I know this because I am a Muslim." She claims her eight-year-old son had been in the bathroom with the shooter, whom she described as heavyset and wearing dark clothing.

Read it all here...........
HT : BCF
posted by D.Swami Gwekanandam @ 9:22 AM


The Primitive Savages in Shitistan/Pakistan blame a tiny ethnic minority for a recent earthquake
The Animist Kalash people in Pakistan's northwest are complaining that conservative Muslims are blaming them for a powerful earthquake that flattened entire villages in October.
A Genocide of sorts wiping out the Kalash
posted by D.Swami Gwekanandam @ 9:03 AM


"Good News" in Germany - "That's where he loaded his weapon," she said. "I hear like an alarm and boom, boom, boom... And he's still killing the children".
Olympia mall, located in a middle-class neighborhood in northern Munich, is the city's biggest shopping center.
It's located near a large BMW factory and is a popular destination for shoppers on Friday nights, German lawmaker Charles Huber told CNN. It's near a major transit hub. The children were sitting to ear. They can't run." Lauretta said she heard the gunman say, "Allahu Akbar," or God is great. "I know this because I'm Muslim. I hear this and I only cry."
Lynn Stein, who said she works at the Jack Wolfskin store in the mall, said she heard six of seven shots inside the mall. "People were very confused, and they were running and they were screaming," she said. She said she saw someone lying on the floor of a store who appeared to be either dead or injured. "There's a woman over them, crying." Thamina Stoll told CNN she was with her grandmother, who lives about three minutes away from the mall:
"There were like 50 people running towards our house to seek shelter, and there was a helicopter circling above us for about 20 minutes and sirens. And there's still people walking on the streets, they're confused, and nobody knows what's really going on."
The situation is developing. There have also been reports that the gunman shouted "I am a German" and "f*** foreigners," in which case the shootings are a heralding of the coming civil war in Europe about which I have been warning, and which will be a result of the European elites' suicidal policies regarding Muslim migrants. No killings of any innocent people are ever justified.
Those ultimately responsible, if this is an attack on migrants or motivated by hatred of migrants, are Angela Merkel and her cohorts.
Read it all here.................
posted by D.Swami Gwekanandam @ 5:30 AM


Malaysian Official 1 should resign but won't by Commander (Rtd) S THAYAPARAN Royal Malaysian Navy
Friday, July 22, 2016
Malaysiakini : "A group of politicians deciding to dump a President because his morals are bad is like the Mafia getting together to bump off the Godfather for not going to church on Sunday."
- Russell Baker

COMMENT

At the risk of ending up like former minister Zaid Ibrahim who exercised his democratic right of free speech in asking for Najib Abdul Razak to resign or step down, I too would ask that, with the latest revelations from the United States Department of Justice (DOJ), the prime minister step down.
I did the same when the corruption charges against Penang chief minster cropped up where I said "the Penang CM should take a leave of absence until these charges have been settled." Nowhere did I attempt any justifications for the Penang chief minister not resigning or stepping down because of the politically motivated nature of the charges (which I acknowledged) or the fact that the Malaysian system is broken and compromised.
Communications and Multimedia Minister Salleh Said Keruak in urging Malaysians not to jump to any conclusions said, "No one should rush to judgement before allegations are proven in court," which of course does not apply to Lim Guan Eng, who was summarily demonised by Umno propaganda organs as being hypocritical and corrupt.
In the case of the current Umno regime, the DOJ has claimed, "The Malaysian people were defrauded on an enormous scale (in) a scheme which tentacles reached around the world."




The prime minister's stepson was named in documents aimed at curbing the excess of kleptocratic regimes and if this was not enough, US attorney-general Loretta E Lynch said, "We want to make clear to corrupt officials around the world that we will be relentless in our efforts to deny them the proceeds of this crime."
Najib's press secretary Tengku Sarifuddin Tengku Ahmad is absolutely correct when he observes that, "US Department of Justice's civil lawsuits were filed against the producers of 'The Wolf of Wall Street' against various assets", however this does not detract from the fact that claims of innocence aside, the Umno regime and the prime minster has been implicated in one of the biggest cases of financial thievery investigated by various US enforcement agencies.
The spin masters of this regime will attempt to minimise this as something less than a criminal action brought by parties against a "third party" - Red Granite Pictures. The reality is that the DOJ has made it very clear that by drafting this document, it is aware of the scope of this alleged criminal undertaking and further processes are in place with actions that would have far more devastating results.
Read it all here............
posted by D.Swami Gwekanandam @ 10:27 PM


Hillary Clinton is so full of shit
Hillary Clinton hates this photo of herself and has 'DEMANDED' that it be removed from the internet.
So please, whatever you do, forward this to anyone you have ever known since the beginning of time to help her get it off social media.
Thanking you in advance for your help!
posted by D.Swami Gwekanandam @ 8:30 PM


Crooked Hillary Clinton shoudle be very worried - Piers Morgan
This is the first time I've ever heard an intelligent word come out of Piers mouth. What happened to him? Whatever it is, it's refreshing to hear a sensible comment from him.
For once, Pierce Morgan isn't coming off as a pretentious douchebag. I don't recall myself ever being on the same side of any issue as Piers Morgan. I am SHOCKED and VERY PLEASED to hear what he is saying about Donald Trump. Piers Morgan must be a GOOD GUY after all!!!!
posted by D.Swami Gwekanandam @ 7:49 PM


You're On Fire, Stupid!
It is a moment that should be captured and framed for more than its comic, irony. As the Wall Street Journal described it:


A crowd of hundreds of police officers, reporters, and onlookers swarmed around the flag burning protest carried out by a small number of communist activists.As the flag began to burn, it touched the back of one of the protesters, prompting a senior police officer to begin shouting "You're on fire, stupid! You're on fire!"At that point, police officers – some on horseback and some with bicycles – moved in to isolate and handcuff a small number of protesters.Police said two of their officers were assaulted, suffering minor injuries. It was not immediately clear how many people were charged with crimes as a result of the incident."

Note the flaming color of the lettering, what a brilliant garment to set on fire with you in it! So who is BA? Non other than Bob Avakian, a sad little aging communist revolutionary apparently still pining for the salad days of the revolution that never came in Berkeley.

I know, its almost too perfect. While the ignoramuses and terrorists (in this case they style themselves as communist revolutionaries) play out their destructive dramas and make war on reality, it is left to the police who are pledged to protect and serve to save them from the fantasy that they were making a "political statement" and prevent them from burning themselves along with the flag. As if that were not enough, the flag burners are wearing black t-shirts emblazoned with this logo:
HT : BCF
posted by D.Swami Gwekanandam @ 4:01 PM


Kashmir needs the army, not sermons from liberals, to wipe out jihadis by Prakash Nanda
Do you remember what our so-called liberals were recommending when Punjab was literally burning during the Khalistani agitation? Had the then Punjab director general of police KPS Gill listened to these liberals, dominating our think tanks, universities and national media, Khalistan perhaps would have been a reality by now!
Similarly, if we go by the recommendations of these liberals for Kashmir now, it will become the surest way towards the country's disintegration. What do these liberals say? For them if Kashmir is in turmoil, it is precisely because of the unholy alliance between the BJP and PDP in the state at a time when a man called Narendra Modi is India's Prime Minister.
For them, whatever we are seeing today in Kashmir has nothing to do with terrorism and fundamentalist Islam. In fact, under the influence of these liberals, some important national dailies have now even stopped using the term "terrorists" altogether; instead, they now prefer to use the word "militants".
As I have already written in this forum, Kashmir's present woes are essentially because of the diminishing phenomenon of "Kashmiriyat" based on the "Sufism", the principal feature of the Muslims in the Indian subcontinent. Sufism talks of coexistence with, not total domination over others as propounded by the fanatic Wahabism, financed by Saudi Arabia and implemented by Pakistan in Kashmir. The disturbing elements in Kashmir are essentially Islamists, not freedom fighters that they claim to be. Just see the videos of the speeches of any Hurriyat leader to realise this point.
Read it all here...................
posted by D.Swami Gwekanandam @ 3:30 PM


Sidang TERGEMPAR Tun Mahathir Mohamad Susulan Siasatan US Terhadap Aset Anak Tiri Najib dan 1MDB
Sidang TERGEMPAR Tun Mahathir Mohamad Susulan Siasatan US Terhadap Aset Anak Tiri Najib dan 1MDB
posted by D.Swami Gwekanandam @ 3:00 PM


Nice truck jihadi had accomplices, plotted for months
Where are all the mainstream media sources now? The ones who claimed that Bouhlel was not a Muslim, and was just a poor or reckless driver?

"The prosecutor said he had placed the five people – an Albanian couple, a Tunisian man and two Franco-Tunisian men – under formal investigation after they were taken into custody. None of them had been known to intelligence services."
They didn't begin plotting this jihad massacre because they were Albanian or Tunisian or Franco-Tunisian. They did it because they were Muslims. But the mainstream media refuses to inform the public about the motivating ideology behind such attacks. "Nice truck attacker had accomplices, plotted for months: French prosecutor," Reuters, July 21, 2016:
The Tunisian man who killed 84 people on the French Riviera by ploughing his truck into Bastille Day crowds had been planning the attack for months with the help of at least five accomplices, the Paris prosecutor said on Thursday. "The investigation under way since the night of July 14 has progressed and not only confirmed the murderous premeditated nature of Mohamed Lahouaiej Bouhlel's act but also established that he benefited from support and complicity," Francois Molins told a news conference.
The prosecutor said he had placed the five people – an Albanian couple, a Tunisian man and two Franco-Tunisian men – under formal investigation after they were taken into custody. None of them had been known to intelligence services.
Read it all here..................
posted by D.Swami Gwekanandam @ 2:55 PM


Brookly : Muslim teens beaten outside mosque may have sexually assaulted man's girlfriend
The case of two Muslim teens who were beaten to a pulp outside a Brooklyn mosque was originally investigated as a hate crime.
But now Brooklyn's DA office is investigating the possibility that the boys may have sexually assaulted the man's (Christopher Vallaro) girlfriend, before he came to her rescue.
While the investigation is ongoing, fake hate crimes have long been big in the "Islamophobia" business: Robert Spencer wrote about 2014's top anti-Muslim hate crime hoaxes, and the mass media is always in a hurry to jump to report them without any evidence. Vallaro's defense attorney said he's "glad that the District Attorney's office is taking a look at the entirety of the situation, and not just what the alleged victims said happened".
Shouldn't all law-abiding citizens be glad? It is absurd that a hate crime was immediately assumed to have taken place on the word of the two Muslim victims before any investigation. "Teens beaten outside mosque may have sexually assaulted man's girlfriend", by Emily Saul, New York Post, July 20, 2016:
Read it all here.........................
posted by D.Swami Gwekanandam @ 2:49 PM


Islamic State celebrates Nice jihad slaughter with beheadings
Islamic State jihadists shed more blood to celebrate the Bastille Day massacre, and they videotaped it.

The video, described as horridly gruesome — even by IS standards — incorporates music into its presentation. It shows badly wounded babies, followed by jihadists with serrated knives about to behead two terrified-looking captives in red, prison-like jumpsuits. They behead him as they declare the Bastille Day killer a martyr for his slaughter of infidels, which is the ultimate deed for jihadists.
They go on to blame the "French people" for financing the "Jewish army and the massacres against Muslims in Palestine and the bombing in Iraq and Syria and all other places of the Muslim community". Meantime, jihadists are murdering each other wantonly on a global scale, and slaughtering Christians and other minority groups; but they always blame Israel and the West.
"Gruesome ISIS Video On YouTube 'Celebrates' Nice Attack", by Lisa Goldman and Gilad Shiloach, Vocativ, July 20, 2016: A startlingly gruesome video—even by the Islamic State's standards—was posted on YouTube Tuesday.
The seven-minute clip, which is attributed to the Islamic State of Nineveh Province (the area around the Iraqi city of Mosul), was posted as a follow-up to the attack that took place last week in Nice, France, when a Tunisian-born Frenchman named Mohamed Bouhlel drove a truck along the city's seafront promenade, killing more than 80 people who had gathered to watch the Bastille Day fireworks.
Read it all here......................
posted by D.Swami Gwekanandam @ 2:42 PM


Hugh Fitzgerald: The Berbers and Islam as a Vehicle for Arab Supremacism (Part I)
In Algeria, before the Arab invasion and conquest in the seventh century, the population was almost entirely Berber, and along with those who followed traditional Berber religious practices, a considerable Christian population (St. Augustine, he of Hippo, was a Berber) flourished.
When the Arabs swept in, subjugating the Berbers, they brought with them an Islam that replaced Christianity. Even after many Berbers converted, they were treated by the Arabs as second-class Muslims, heavily taxed, and even enslaved. Islamization was accompanied by what we call "Arabization," which was a complicated and lengthy process.
That word "Arabization" is usually used to describe the large-scale movement of ethnic Arabs into a non-Arab region, in order to change its demographic character. But there is another form of Arabization that does not involve a physical invasion; it consists, rather, in making non-Arab Muslims forget or dismiss their non-Arab identity, attempt to emulate the behavior of seventh-century Arabs.
Adopt Arabic at the expense of their own languages, and even assume Arab names, in order to transmute themselves into Arabs. And that is what happened over time to many Berbers, whose descendants are convinced that they are Arabs, and have always been Arabs.
Read it all here................
posted by D.Swami Gwekanandam @ 2:36 PM


Man On Oklahoma City Bus Fatally Shot By Police
He doesn't sound like he's from Oklahoma…
HT : BCF
posted by D.Swami Gwekanandam @ 11:34 AM


France's Recipe for Endless Islamic Terror - David Wood
Mohamed Lahouaiej Bouhlel was a Tunisian Muslim living in France. After suddenly becoming more devout in his Islamic faith, Bouhlel drove a truck into a crowd of men, women, and children, who were celebrating Bastille Day in the city of Nice on July 14, 2016.
Bouhlel's family and friends have questioned his sincerity by pointing out that he didn't pray, didn't fast, ate pork, drank alcohol, etc. However, since many recent terrorist attacks in France have been carried out by Muslims who once lived very un-Islamic lifestyles, perhaps we need to take a closer look at the relationship between Islam, bad Muslims, and terrorism. In this video, David Wood examines this relationship, and finds that France has produced a recipe for endless terrorist attacks.
Answering Muslims
posted by D.Swami Gwekanandam @ 11:21 AM


FBI Thwarts Plotted ISIS-Affiliated Attack on Jewish Community Center
Thursday, July 21, 2016
Mahin Khan, the terrorist
FBI agent Benjamin Trentlage said that Mahin Khan, 18, who has been charged with plotting a terrorist attack on a motor vehicle office in metro Phoenix and instructed undercover FBI informants on building homemade grenades, told an undercover FBI agent that he wanted to attack a Jewish community center in his hometown, AP reported Wednesday.
Trentlage testified that Khan expressed a desire to attack the Jewish community center in October 2015, in conversation with an undercover FBI informant.
According to Trentlage, Khan wanted to use pressure cookers to make homemade bombs, inspired by the Boston Marathon bombings. On the day of his arrest, Khan left a voicemail for an undercover FBI informant expressing his admiration for the attack that killed 49 in a gay nightclub in Orlando, Florida, Trentlage testified.
Read it all here..................
posted by D.Swami Gwekanandam @ 8:05 PM


Ann Coulter: 'Lights Out For America' If Hillary Wins
Conservative commentator Ann Coulter said Wednesday if Donald Trump loses the presidential election to Hillary Clinton, "it's lights out for America."
Coulter made the remark during a video interview with the Washington Examiner."If Trump doesn't win, it's over [for the GOP]. I'll be writing cookbooks and mysteries," said Coulter, who has written several books about politics. "Presidential elections are won by a few million votes. If Hillary wins, we're going to be overwhelmed with refugees, with immigrants. That's it. It's lights out for America."
Read it all here..............
posted by D.Swami Gwekanandam @ 7:59 PM


The Two Faces of Al Azhar by Raymond Ibrahim
In a statement titled, "The Cairo Institute for Human Rights Studies Calls on Al Azhar's Sheikh to Renounce His Remarks Which Contradict Religious Freedom and Support Violent Extremism," the institute blasted Sheikh Ahmed al-Tayeb's recent remarks concerning apostasy, first reported in the English here.

Though Tayeb is often portrayed as a "moderate" and "reformer," the prominent human rights organization expressed its "deep regret at the recent remarks recently released by Dr. Ahmed al-Tayeb, which waste a basic freedom—that of religious freedom—and which aid and nourishe extremist thinking and preaching."
Previously on his daily televised show running throughout Ramadan, Dr. Tayeb said that
Contemporary apostasy presents itself in the guise of crimes, assaults, and grand treason, so we deal with it now as a crime that must be opposed and punished…. Those learned in Islam [al-fuqaha] and the imams of the four schools of jurisprudence consider apostasy a crime and agree that the apostate must either renounce his apostasy or else be killed.
The institute remarked on what many have noticed: that Al Azhar has two faces, two dialogues: one directed to the West, which preaches freedom and tolerance, and one directed to Muslims, which sounds not unlike radical groups such as ISIS:
Read it all here...................
posted by D.Swami Gwekanandam @ 7:49 PM


EU marks record-high number of terrorist attacks in 2015
This data is strange: the article says there were 211 terror attacks in 2015, with 65 being "separatist terrorism" and 17 being jihad attacks.
What were the other 129? Probably what they consider to be "right-wing extremism," given this quote: "The overall threat is reinforced by the substantial numbers of returned foreign terrorist fighters that many EU Member States now have on their soil, and the significant rise in nationalist (xenophobic), racist and anti-Semitic sentiments across the EU, each resulting in acts of right-wing extremism."
The possibility that there could be a rise in what they classify as "nationalist (xenophobic)" and "racist" sentiments might have to do with "the substantial numbers of returned foreign terrorist fighters that many EU Member States now have on their soil" doesn't seem to occur to Europol.
And to classify "anti-Semitic sentiments" as a manifestation of "right-wing extremism" when the rise in anti-Semitism in Europe is wholly and solely due to the rise in the number of Muslims there is simply bizarre, and explains why the number of jihad attacks is, in this report, so low. In reality, the jihad threat is rising in Europe, and that is the fault of the European elites.
In response to increasing jihad terrorism, the EU continues to import Muslims in massive numbers, although there is no doubt that jihadis will be among them. 2016 is likely to break 2015's record, and then 2017 will break 2016's, and so on and on, thanks to the suicidal policies of the Western political elites. "EU marks record-high number of terrorist attacks in 2015, says Europol," by Kris Bayos, International Business Times, July 21, 2016:
Read it all here..................
posted by D.Swami Gwekanandam @ 7:38 PM


Answer to jihad challenge isn't "the gutless multiculturalism of Western elites"
So what is it? A model may be found in the Cold War. Although the West's response to the jihad threat is hamstrung today by the continuance of empty and counterproductive Cold War alliances such as those with Pakistan and Saudi Arabia, that doesn't mean that no lessons from that period apply to today.
G.M. Davis studied political religions and totalitarianism at Stanford University, where he received his Ph.D. in political science in 2003. He has written for Jihad Watch, among many other publications, and is the author of House of War: Islam's Jihad Against the World.
"How America can 'contain' Islam now," by G. M. Davis, WND, July 18, 2016: In an earlier column, I argued that the great adversary we are facing on the world stage today is not "radical" Islam, or "extreme" Islam, but Islam pure and simple. It is the same adversary that, beginning in the seventh century, overran the Middle East and North Africa killing and enslaving tens of millions, and oppressed most of the Christian East under Shariah law for more than a thousand years, and it is now pushing down roots in the urban centers of Western Europe and North America.
It is this metastasizing danger that recently prompted Patrick Calvar, chief of the French Directorate General of Internal Security, to declare, "We are on the brink of civil war."
Read it all here................
posted by D.Swami Gwekanandam @ 7:33 PM


France ratcheting up for civil war
It is a geopolitical axiom that wars do not happen because people are different. They happen because different people are forced to mix. What else did France expect?
From Express.UK: 'They're getting ready for war' France on brink of bloody civil conflict, warns politician Jonathan Miller, an elected city councilor in southern France, said "the mood is turning nasty" after the country was hit by its third terror attack in 18 months.
Mr Miller said: "Normally, it takes quite a bit to excite my neighbors under the languid southern sun, but as one horror has followed another, I am no longer taking for granted that they will put up with this much longer. [...] He said members at a local hunting club, who are legally entitled to carry firearms, are preparing for a bloody conflict - with membership quadrupling in recent months.
Mr Miller revealed: "I wish I could say this was just hysterical exaggeration. But the evidence does not support complacency. [...] "The new members are not all motivated by the love of shooting sports. Benoit, a local olive farmer who owns more than a dozen rifles, pistols and shotguns, as well as an AK-47 assault rifle, admitted to me this weekend something much darker.
"'They're getting ready for a war,' he said." Despite French PM Valls claiming that French citizens would just have to learn to live with Islamic terrorism, there was also a call by the Minister of the interior that all patriotic French citizens sign up to the reserves. The question is: who will the reserves treat as the enemy?
The answer may not be as obvious as it should be, given the Hollande government policies towards the indigenous French people and its laws and traditions. Laws like Laicite, the French laws of secularism which have been totally ignored for Islam, but are still applied to Christianity.
Paris 2010. From The Rebel Media
posted by D.Swami Gwekanandam @ 4:27 PM


London Mayor seems to be implementing sharia by stealth
David Menzies reports that the Muslim Mayor of London, England is calling for a ban on ads that depict scantily-clad thin women in the name of "diversity" but David has questions about what's really motivating him. Watch David's video for the details.
Stop electing Muslims they will subvert and destroy our culture. MORE The Rebel Media
posted by D.Swami Gwekanandam @ 4:05 PM


El Shafie: "ISIS is killing anybody that is different" BUT Libs brought 25,000 Sunni Muslims into Canada?
Brian Lilley speaks with Majed El Shafie about his testimony before the Standing Committee on Citizenship and Immigration regarding the deadly threat that ISIS continues to pose to religious and ethnic minorities, particularly Yazidis and the continued inaction from Trudeau's Liberals.
MORE The Rebel Media
A 25,000 man force could do some serious damage before brought down. In the old days they built walls to keep the barbarians out. Now we fly them in.
posted by D.Swami Gwekanandam @ 3:59 PM


Freedom and Terror
The perpetrator of the Nice outrage exploited Western notions of human rights.
Returning to Paris from London the day after Mohamed Lahouaiej-Bouhlel killed 84 people in Nice and seriously injured many more, I was struck not by the atmosphere of fear or anger, but by the sheer normality of everything around me and the continuation of daily life as before. If I had not known what had happened the previous night, I should not have guessed that anything untoward had happened. But of course I did know, and I noticed particularly that the women in various forms of Muslim dress went about their business without apparent fear of recrimination or retaliation. Their confidence in the rule of law in a liberal-democratic state seemed absolute.
It struck me that modern societies are so complex, productive, and large in scale that outrages such as the one in Nice, however horrible, might have no important effect on the course of history, and are therefore not only evil but also utterly futile, advancing no cause at all. In the long run, the current wave of terrorism, terrible and murderous though it has been, may not be remembered as what is commonly called an existential threat. Whether or not this turns out to be so depends on a number of factors, among them how many people are willing to act as Lahouaiej-Bouhlel acted, and with what intelligence and determination the state (and the population) opposes them.
The 84 dead might be said to be the victims of political correctness and the ever-expanding doctrine of human rights. Lahouaiej-Bouhlel was born and raised in Tunisia and, a totally unskilled man, was given leave to enter and stay in France only because he had married a French citizen of Tunisian origin in Tunisia. The decision to allow him into France was based on an abstract doctrine of human rights—in this instance, the right to family reunification—rather than on France's national interest, which is never allowed to enter into such decisions.



Read it all here...................
HT : BCF
posted by D.Swami Gwekanandam @ 3:52 PM


Europe waking up, now turning to Israeli technology for ways to stop lone-wolf jihadis
Last week's truck rampage in France and Monday's axe attack aboard a train in Germany finally have raised enough concerns in Europe about jihadist lone wolf attacks that now counter-terrorism intelligence specialists are looking to Israel to learn about technologies that might preempt such attacks.
Israel has been afflicted by violent Palestinian lone-wolf street attacks, often by young jihadists who use unsophisticated weapons and have no links to armed factions. Europeans now want to know how Israel thwarts such attacks.
While Israeli officials do not disclose details about technologies and their developments, they do disclose that they focus on social media, where advance warning often provides enough "basic alerts regarding potential attackers". A former Mossad intelligence division chief who is now a security consultant states that even when it comes to lone wolves, something like "a valedictory Facebook message can often be picked up by Israel."
These efforts by European intelligence to consult with Israeli experts in preventing lone wolf jihadist attacks signifies that Europe maybe finally waking up to the seriousness and true nature of the threat posed by Islamic jihadists, as opposed to the fantasy scenario that leftists and mass media have been straightforwardly portraying. "Europe eyes Israeli technology for spotting lone-wolf terrorists online", The Jerusalem Post, July 19, 2016:
Read it all here........................
posted by D.Swami Gwekanandam @ 3:31 PM


ARCHIVES
Previous Post
Links
My Links
Nuffnang
Test
Military Related Links
Q&A Battle of Mogadishu
Black Hawk Down
Ranger Awang Rawang -
George Cross
Combat Art
Malaysian Military
Military Dictionary
Infantry Magazine
4th Inf Div Mech
Okinawa Marine Page
Stabilisation Force
Quadrant Magazine
History Malaya
The War Against,
Indonesia
Lest We forget
Malayan Emergency
Collection
Australian Army News
Wars of Vietnam
RAAF School In M'sia
Brits In S'pore and Malaya
S'pore-Malaysia Relations
Allied Participation In
The Vietnam War-,
Malaysia Included
Short Military Fiction
Singapore
Aussies At War
Combat In The Jungle
History Of The
British Army
Remembering
The Gurkhas
In Malaya
Royal Navy
Combat Tracker Team
Sixties Timeline
Institue of Defence and
Strategic Studies
Singapore Window
Singapore Armed Forces
Website
Panzer Divisions WW2
Basics Of Warfare
Violence In The Congo
Malaysia & United Nations
West Point
Military Academy
RMA Sandhurst
OCS Portsea
RMC Duntroon
NZ Forces
Military Colleges
Indonesian Military
& Democracy
Indonesia At
The Crossroads
World War 1 Document
Archive
Explore World War 1
Explore World War 2
World War 2 Net
World War 2 In Europe
Book References-
Insurgency Malaya
Malayan Emergency
Collection
Lessons From Malaya
Malaya,1948:Britain's
"Asian Cold War"
NZ Forces In Borneo
Malayan Emergency-
Australian Pespective
Malaya, My Far East
Slim School
Cameron Highlands
The Undeclared War
(Indonesian Confrontation)
-Book Review
The Queen's Gurkha
Signals
During
Confrontation
Brief History 4th RAR
In Malaya & Borneo
Aussies At War
Against Indonesia
Conflict and Confrontation
in SEA,
1961-1965,Britain,
US and the creation of Malaysia
D-Day(Operation
Overlord)
OMAHA Beachhead
-Historical
Division War
Department
Vietnam Resources
For The Historian
The Royal Irish Rangers
Queen's York Rangers
Early Ranger History
75th Ranger Regiment
Roots of Honor
-Histories
of the 14th U.S. Infantry
US Army Homepage
Under fire images
from Vietnam
Vietnam,
Death & Home
Photos, Articles,
and Research
on the European
Theater
in World War II
Complete Articles
On Middle East Conflict
The Israeli War
Of Independence
IDF Israel
Middle East And
Jewish Studies
The Quest For Peace
In The Middle East
US Coast Guard History
Memories Of Combat
Women In Combat
Korean War
Combat Photos
Photographing
Under Fire
Under Fire
US Army
Public Affairs
Military Equipment
Guide
The History Net
Canon, Machine Guns
And Ammunition
HK Assault rifles
AK Assault Rifle
Homepage
Modern Firearms
Main Battle Tanks
Former USSR
M1A1 / M1A2 Abrams Main
Battle Tank
, USA
Main Battle Tank:
Challenger 2
Leopard 2A6
Leclerc Main
Battle Tank
Israeli Main
Battle Tank
Swedish Armor
Infantry Fighting
Vehicle-Bradley
Italian IFV
French IFV
British IFV
Definition IFV
Scandinavian Armor
For Adventure
Training
Contact

My Land
Infantry
Weapons

Google News
World
News From Israel
Skull

Soldier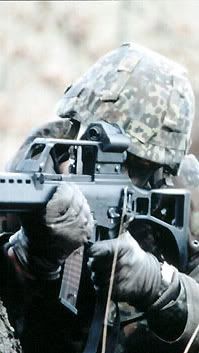 Skull

Warriors

Managers
of
Death &
Destruction

Bloody Minded

Queen of the
Infantry
Follow Me!
Brave Men
Powered by