Rangers
Newsmax
Nuffnang
Miscellaneous
No Atheists
In A Foxhole
"When you're left wounded on

Afganistan's plains and

the women come out to cut up what remains,

Just roll to your rifle

and blow out your brains,

And go to your God like a soldier"


"We are not retreating. We are advancing in another direction."

"It is fatal to enter any war without the will to win it."

"Old soldiers never die; they just fade away.

"The soldier, above all other people, prays for peace,

for he must suffer and be the deepest wounds and scars of war."


"May God have mercy upon my enemies, because I won't ."
"The object of war is not to die for your country but to make the other bastard die for his.

"Nobody ever defended anything successfully, there is only attack and attack and attack some more.

"Fixed fortifications are a monument to the stupidity of man."
"It is foolish and wrong to mourn the men who died.
Rather we should thank God that such men lived.


The Soldier stood and faced God
Which must always come to pass

He hoped his shoes were shining
Just as bright as his brass
"Step forward you Soldier,
How shall I deal with you?


Have you always turned the other cheek?


To My Church have you been true?"


"No, Lord, I guess I ain't


Because those of us who carry guns


Can't always be a saint."


I've had to work on Sundays

And at times my talk was tough,

And sometimes I've been violent,

Because the world is awfully rough.

But, I never took a penny

That wasn't mine to keep.

Though I worked a lot of overtime

When the bills got just too steep,


The Soldier squared his shoulders and said

And I never passed a cry for help

Though at times I shook with fear,

And sometimes, God forgive me,

I've wept unmanly tears.

I know I don't deserve a place

Among the people here.


They never wanted me around


Except to calm their fears.


If you've a place for me here,


Lord, It needn't be so grand,


I never expected or had too much,


But if you don't, I'll understand."


There was silence all around the throne

Where the saints had often trod

As the Soldier waited quietly,

For the judgment of his God.

"Step forward now, you Soldier,

You've borne your burden well.

Walk peacefully on Heaven's streets,

You've done your time in Hell."


Local Socio
Political Bloggers
Sites of Interest
Glorious
Malaysian Food
Foreign Bloggers
&
Other Stuff
Gaming
Band of
Brothers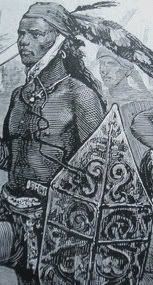 Podcast
Accessories
Band of Brothers
Warriors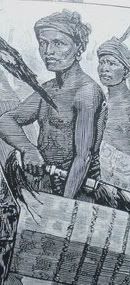 Brothers
Warriors
Warriors
Warriors
Warriors
Warriors
Warriors
Warriors
Warriors
Warriors
Warriors
Warriors
Warriors
Warriors
Warriors
Warriors
Warriors
Warriors
Warriors
Warriors
Warriors
Warriors
Warriors
Warriors
Warriors
Warriors
Warriors
Warriors
Warriors
Warriors
Warriors
Warriors
Warriors
Warriors
Warriors
Warriors
Warriors
Warriors
Warriors
Warriors
Warriors
Warriors
Chickensh*t, Heal Thyself Obama blames Israel for his own failures - The Obama administration is incapable of imagining that it might be wrong
Friday, October 31, 2014
National Review : Atlantic writer Jeffrey Goldberg made headlines this week when he quoted an unnamed "senior Obama administration official" calling Israeli prime minister Benjamin Netanyahu a "chickensh*t."
In case that insight was not sufficient, one cannot help but conclude from the article that the administration officials with whom Goldberg is in touch do not seem to be deep thinkers. Consider the following:




[Another senior official] added that [Netanyahu's] also a "coward" on the issue of Iran's nuclear threat. The official said the Obama administration no longer believes that Netanyahu would launch a preemptive strike on Iran's nuclear facilities in order to keep the regime in Tehran from building an atomic arsenal.
"It's too late for him to do anything. Two, three years ago, this was a possibility. But ultimately he couldn't bring himself to pull the trigger. It was a combination of our pressure and his own unwillingness to do anything dramatic. Now it's too late."

So Netanyahu refused to take military action a few years back in deference to the Obama administration's wishes, and now he is a "coward" for doing so. Meanwhile, "the good thing about Netanyahu is that he's scared to launch wars," per the first official. Chickensh*t if you do, it seems, and chickensh*t if you don't.
Read it all here.............
posted by D.Swami Gwekanandam @ 7:25 PM


Why Obama Hates Netanyahu
Frontpage Magazine : Obama's foreign policy was supposed to reboot America's relationship with the rest of the world.
Old allies would become people we occasionally talked to. Old enemies would become new allies. Goodbye Queen, hello Vladimir. Trade the Anglosphere for Latin America's Marxist dictatorships. Replace allied governments in the Middle East with Islamists and call it a day for the Caliphate.
Very little of that went according to plan.Obama is still stuck with Europe. The Middle East and Latin American leftists still hate America. The Arab Spring imploded. Japan, South Korea and India have conservative governments. And then there's Israel. The original plan was to sideline Israel by focusing on the Muslim world.
Instead of directly hammering Israel, the administration would transform the region around it. The American-Israeli relationship would implode not through conflict, but because the Muslim Brotherhood countries would take its place. That didn't work out too well. Instead of gracefully pivoting away, Obama loudly snubbed Netanyahu. A photo of him poking his finger in Netanyahu's chest captured the atmosphere. Netanyahu delivered a speech that Congress cheered.
And Obama came to see him as a domestic political opponent. The torrent of anti-Israel leaks from the administration is a treatment usually reserved for political opponents. The snide remarks by White House spokesmen and the anonymous personal attacks on Netanyahu in the media echo domestic hate campaigns out of the White House like Operation Rushbo.
Read it all here.............
posted by D.Swami Gwekanandam @ 6:10 PM


Boo Hoo Palestine
The biggest political con trick in history, and we fall for it again and again.
posted by D.Swami Gwekanandam @ 5:42 PM


Netanyahu vs. Obama
posted by D.Swami Gwekanandam @ 12:37 PM


Why are the Ottawa police sweating so much about a potential backlash against the Muslim community?
posted by D.Swami Gwekanandam @ 12:16 PM


U.S. Military ordered into hiding - to hide identities, change routines to avoid jihad terrorist attacks
Jihad Watch : "Guard what you post on Facebook and Twitter.
Do not post anything that links you to the Defense Department. Do not post any opposition to terrorist groups."
Why not "Be aware, prepared, and resolute to defend yourselves, your family and your country"? Why not "Don't scuttle around in darkness, living your life in fear of these thugs. Stand tall, but be ready at all times"?
"U.S. military ordered to hide identities, change routines to avoid terrorist attacks," by Rowan Scarborough, Washington Times, October 29, 2014 :



The agency in charge of protecting the Pentagon has sent out a warning that "ISIL-linked terrorists" want to attack employees and is urging them to change routines and mask their identities. The Pentagon Force Protection Agency, citing intelligence reports, says members of the Islamic State terrorist group, also known by the acronym ISIL, may use knives, guns or explosives.
"Recent threats, revealed through various intelligence and law enforcement sources, indicate that terrorists, directed or inspired by the Islamic States of Iraq and the Levant (ISIL), view members of U.S. military members and law enforcement officers as legitimate targets for attacks," the agency warns in memo that The Washington Times has obtained…. The alert lists 11 protective steps that require employees to alter their ways of life, including:
⦁ Remove decals and other identifiers from clothing and vehicles.




⦁ Vary travel routes.




⦁ Avoid large gatherings and places where people congregate.




⦁ Guard what you post on Facebook and Twitter.




⦁ Do not post anything that links you to the Defense Department.




⦁ Do not post any opposition to terrorist groups.
Of course! We don't want to provoke by showing that we actually oppose, now, do we?
posted by D.Swami Gwekanandam @ 11:36 AM


Maryland: Marine dad banned from school after complaining about Islam assignment
Jihad Watch : There is nothing wrong with students learning about Islam in school.
The problem is that because of influence from pressure groups such as the Council on Islamic Education, public school textbooks are for the most part heavily biased, with scarcely a critical word about Islam, Muhammad depicted as a cross between Gandhi and Fred McMurray in My Three Sons, no mention of jihad or dhimmitude, and harsh criticism of Christianity.
"Marine Dad Banned From School After Complaining About Islam Assignment," Fox News, October 29, 2014 :A Marine Corps father has been banned from his daughter's school after he complained about her homework assignment on Islam.Kevin Wood said his 11th grade daughter was asked to write a three-page essay about Islam's five pillars, Mecca and Mohammed at La Plata High School in Maryland.
He argued that students can't study Christianity in schools "but we can force-feed our kids Islam."




Wood asked the school to give his daughter an alternate assignment, but officials refused and defended the subject matter. "We're not teaching religion, we're teaching world history," school spokesperson Katie O'Malley-Simpson said.
She also alleges that Wood was threatening to cause a disruption, which is why they banned him from school property.
posted by D.Swami Gwekanandam @ 11:32 AM


Video: Robert Spencer and Michael Coren on the Islamic jihad against Christianity
posted by D.Swami Gwekanandam @ 11:13 AM


Hamas-linked CAIR "disappointed" that it failed to intimidate UC Berkeley into canceling Bill Maher appearance
Jihad Watch : Bill Maher is going to speak at UC Berkeley, and the Hamas-linked Council on American-Islamic Relations (CAIR) is crestfallen that its fascist campaign to defame and destroy everyone who dares to speak the truth about Islam and jihad has failed this time.
Said Hamas-linked CAIR's Zahra Billoo: "While Mr. Maher has the right to speak whenever and wherever he likes, he does not have the right to have his hate-filled views honored and tacitly endorsed by a prestigious university." In other words, we support the freedom of speech, as long as no one is able to listen.
Hamas-linked CAIR has been working for years to demonize, marginalize and silence anyone who tells the unpleasant truth about jihad terror and Islamic supremacism. After years of refusing to appear in television debates with me or other counter-jihad speakers, and demanding to be the only point of view featured (a demand to which that the mainstream networks usually acquiesced), Hamas-linked CAIR wrote this blisteringly ironic phrase in a communique today: "The anti-Islam crowd can't stand it when they are not controlling the conversation…" Hamas-linked CAIR also openly revealed that it is determined to defame foes of jihad and shut down the freedom of speech about these issues, saying about their new defamation-and-smear clearinghouse:
"This means that when someone who may think an Islamophobe is a legitimate speaker and searches for the person on the Internet, they will see the hatred that speaker or the group they represent espouses. This information is being used by our friends and allies to delegitimize bigots." Translation: Hamas-linked CAIR has collected together all the lies and smears they've hurled over the years at foes of jihad terror — now you can use it to get them canceled from speaking engagements, so as to remove all opposition to the advance of jihad terror. If Bill Maher doesn't have an entry already, I am sure he will soon:
Hamas-linked CAIR is acting just like the Nazi brownshirts, who would shout down and menace anti-Nazi speakers in Germany in the early 1930s. UC Berkeley didn't kowtow to this intimidation this time. However, most do, as most event organizers are completely unprepared to deal with ginned-up "controversy," and so immediately cave in to the demands of the pressure group. And so the spectrum of acceptable speech in the U.S. continues to narrow, as it did in Germany in the early 1930s.
"UC Berkeley student group votes to disinvite Bill Maher; college overturns it," by Saeed Ahmed and Jacque Wilson, CNN, October 30, 2014:
Read it all here...........
posted by D.Swami Gwekanandam @ 11:11 AM


Canada: Muslim arrested for ties to jihadis in Pakistan, has arsenal of firearms
Jihad Watch :
Canada on high alert since the two jihad murders of Canadian soldiers last week. "Canada arrests Pakistani gun owner, alleges security threat," by Richard Valdmanis, Reuters, October 30, 2014:

(Reuters) – Police have jailed a Pakistani gun collector living in Ontario, alleging he is a terrorist threat to Canada, his lawyer said on Thursday, days after attacks in which two Canadian soldiers were killed.
Muhammad Aqeeq Ansari, a 30-year-old software designer, was arrested on Monday on allegations he has ties to militants in Pakistan, has amassed an arsenal of firearms, and has expressed extreme views on Twitter, his lawyer, Anser Farooq, said.
Ansari, who does not have Canadian citizenship, is being charged under Canada's Immigration and Refugee Protection Act with being a danger to the security of Canada, Farooq said. He faces deportation.
Farooq, who has defended other clients on terrorism-related charges, said he has received numerous calls from people who have been contacted by police and intelligence since the attacks last week that killed one soldier in Ottawa and another in Quebec….
On Ansari's Twitter account, he describes himself as a "Convicted Radical (ConRad) xD. Gamer, Sleeper… Not used to taking anything seriously…. seriously."
posted by D.Swami Gwekanandam @ 11:07 AM


Get Tough with Turkey Stop supporting terrorism, or get out of NATO.
National Review : The time must have come to consider whether it is really acceptable to retain Turkey as a member of NATO.
At various times in the history of its membership, dating back to 1952, Turkey, though effectively rescued from threats from Stalin by the Truman administration in 1947 and 1948, was a double agent between the Soviet Union and the United States, taking substantial aid from both. For decades, on the strength of that NATO membership, Turkey knocked noisily on the door of Europe but was generally rebuffed as a nation of Muslims unassimilable to the pretensions of the surging Euro-federal ideal.
This remained true in the brief shining but somewhat infamous moment when most of the West European leaders thought that, with the collapse of the Soviet Union, the United States could be eased out of Europe, and the Germans, French, British, Italians, Spanish, and others could stand on one another's shoulders and Europe would become the centre of the world again, after the aberrant century that started with World War I in 1914.
In these circumstances, NATO eroded, first into the enfeebled "coalition of the willing," which isn't an alliance at all, just an assertion that if one country in the group wishes to do something, another, if it is in its interest too, might join in. And in these temporarily relaxed times, when European officialdom was aflame with the anticipatory joy of being the world's greatest power again, it was an affordable luxury to brush off the heirs to the "Abominable Porte," the "sick man of Europe"; and to do otherwise, as Gladstone said of Disraeli, would be "backing the wrong horse."
Turkey was one of the world's greatest powers from the rise of the nation-state in the 16th century, when Europe's greatest leaders were the Holy Roman (including the Spanish) Empire's Charles V, Britain's Henry VIII, France's Francis I, and Turkey's Suleiman the Magnificent. The Habsburgs and Romanovs beat the Turks back in the Balkans, Ukraine, and Caucasus through the 18th century, though the Turks besieged Vienna in 1529 and 1683 and almost gained control of the Mediterranean at Lepanto in 1571.
The Ottoman Empire still put up a tremendous fight in World War I, which it made a serious mistake entering, but it sent the British Empire and the French packing in Gallipoli in 1915, inflicting 250,000 casualties and almost ending the career of Winston Churchill. The subsequent regime of Kemal Ataturk and his heirs westernized the alphabet, attire, and customs of the Turks and secularized their government. The army became the custodian of secular democracy, which necessitated overthrowing the democratically elected government from time to time, when it was deemed either insufficiently democratic, too corrupt, or a threat to the continuity of the army's role as supreme arbiter of the state.
Under Ataturk's successors, Turkey behaved quite responsibly in the world but did not match its enthusiasm to join the West with very visible economic or social progress. The war with the Kurdish nationalists in Anatolia was prosecuted rather brutally, and Turkey has never come close to West European standards of individual liberties or what became known as transparent government.
Read it all here..........
posted by D.Swami Gwekanandam @ 10:54 AM


The Ottawa Citizen ran an op-ed by Omar Khadr on the day of Cpl. Nathan Cirillo's funeral.
Thursday, October 30, 2014
posted by D.Swami Gwekanandam @ 1:09 PM


Florida: Islamic school teacher accused of 'horrific' sexual abuse against teen girls — and school's alleged response has sparked a lawsuit
Blazing Cat Fur : Police are currently searching for a Muslim man suspected of sexually abusing teen girls while working as a teacher at Nur-Ul-Islam Academy in Cooper City, Florida.
The victims, now adults, have filed a civil lawsuit against the school over its alleged response to the reports of sexual abuse. Sgt. Carlos Corretjer, of the Pembroke Pines Police Department, told the Sun Sentinel that an investigation is ongoing into the disturbing allegations against Tariq Ahmad, 35.
So far, officers have been unable to locate him. Ahmad is accused of forcing two teen girls, who were aged 14 and 15 at the time, into sexual relationships.
The Daily Mail has more on the extent of the alleged sexual abuse.
posted by D.Swami Gwekanandam @ 1:07 PM


How 'bout a little less Muslim outreach, and a little more science, NASA?
The unmanned Antares rocket explodes seconds after lift off from a commercial launch pad at Wallops Island, Virginia Picture: REUTERS/Matthew Travis/Zero-G News
Blazing Cat Fur : Now we can add NASA to a long

list

of incompetent, failed federal government agencies.
One by one, they are falling like dominoes under

the leadership

of King Obama and his Rasputin. Every well respected federal agency of these United States has been ruined by an agenda of political correctness and anti-American priorities. NASA is the latest agency to show its true cards of incompetence. Never mind that the rocket was using a

Russian

engine.
The real issue is the sad fact that America's greatness has been squandered in an effort to save the world from Obama's dreamed up racial guilt. In his mind, every minority or anti-Christian group is owed a huge debt by the United States for its horrible past of atrocities and greed. Therefore, Obama's priority has been to siphon off the awesome capabilities of this country to redistribute to the rest of the world.
Read it all here..........
posted by D.Swami Gwekanandam @ 12:56 PM


Christian priest tells UN: Israel is the only Middle Eastern country not persecuting its Christians
An unusual event at the UN: a bit of the truth is heard.


posted by D.Swami Gwekanandam @ 12:30 PM


Texas: Muslim plasters Houston with Islamic State stickers
Jihad Watch : The Islamic State has declared jihad against the U.S. and called for the murder of American civilians and military personnel.
If he had been plastering an American city with swastikas during World War II, would the FBI have been as sanguine as it is about this fellow? "This Man Has Been Plastering Houston With ISIS Stickers," by M.L. Nestel, Vocativ, October 27, 2014 (From Pamela Geller):
At a time when the FBI is on high alert for signs of ISIS allegiance in the U.S., a bearded man in Texas has been proclaiming his support for the militant Islamic group in some fairly conspicuous ways. Adam Abdulrahman has been wearing ISIS garb around town, staging pictures in public places of American flags next to ISIS flags, and posting his critiques of American culture on YouTube.
Read it all here.............
posted by D.Swami Gwekanandam @ 12:28 PM


US Envoy: To defeat the Islamic State, we must "tell the story of how we celebrate Islam"
Jihad Watch : General Allen was the commander in Afghanistan who issued an abject and embarrassing video apology to "the noble people of Afghanistan" for the alleged desecration of a Qur'an at a U.S. air base.
Here he is assuming what all Western leaders assume: that the Islamic State is perverting the true teachings of Islam, and that these Muslim leaders will be eager to show that to be the case.
But it is increasingly clear to everyone that this is just whistling in the dark: even the Guardian sees through it. "US Envoy: To Defeat ISIS, We Must Highlight 'Our Profound Respect' for Islam," by Patrick Goodenough, CNS News, October 29, 2014 :
Read it all here...............
posted by D.Swami Gwekanandam @ 12:24 PM


UNRWA Goes to War
UNRWA-Hamas Symbiosis Detailed in New Film
In a new documentary video entitled UNRWA Goes to War, journalist David Bedein builds a seemingly incontestable case against UNRWA, showing the close symbiotic relations between it and the terror group Hamas.



The video shows that not only did UNRWA schools serve as repositories for rockets in the last Gaza war, and not only were rockets launched from places adjacent to UNRWA institutions – the students at the schools are themselves educated to hate Israel and aspire to destroy it.
Bedein launched a scathing attack on UNRWA in a video he produced and published three years ago, earning a furious rebuttal from the UN group.
"While the UNRWA slogan is 'Peace Starts Here,' a more appropriate slogan would be 'War Starts with UNRWA,'" the film charges. It shows footage of what it says are UNRWA elementary school students participating in military-style displays in plain sight of their teachers, in afterschool activities organized by Hamas.
From EoZ
posted by D.Swami Gwekanandam @ 12:23 PM


India: Muslim former Google employee detained for trying to join Islamic State
Jihad Watch : But it's okay.
They asked him nicely to cut it out: "He has been asked to desist from such things, and if he is found indulging in such activities again, a specific case will be booked and he will be arrested."
The lure of the caliphate continues to be strong for all too many Muslims worldwide: "Hyderabad police arrests TN man for trying to join ISIS," PTI, October 29, 2014 :
A 30-year-old former Google employee, who was allegedly plotting to join the Islamic State (ISIS) ranks in Iraq, has been detained by Hyderabad Police. Software engineer Munawad Salman, hailing from Tamil Nadu, got attracted to jihadist group Islamic State of Iraq and Syria (ISIS) through social media networks and had planned to join its forces, a senior police officer said on Wednesday.
Salman, who had worked at the Hyderabad office of technology giant Google before quitting his job around seven months back, was picked up on Tuesday following inputs that he was making efforts to procure a visa to Saudi Arabia from where he allegedly planned to flee to Iraq, he said.
Read it all here............
posted by D.Swami Gwekanandam @ 12:21 PM


UK: Muslim chemistry teacher pleads guilty to attempting to join the Islamic State
Jihad Watch : Jamshed Javeed was an "intelligent, well-educated family man." UK officials are scratching their heads, trying to figure out how he was "rapidly radicalised."
Religious fervor? Nah, that can't be it… "Teacher Jamshed Javeed admits Syria terror offences," BBC, October 27, 2014:
A chemistry teacher has pleaded guilty to two Syria-related terror offences. Jamshed Javeed, 30, of Levenshulme in Manchester, accepted he intended to travel to Syria to join rebels fighting against the government. Javeed, who taught at Sharples School in Bolton, admitted two counts of engaging in conduct in preparation of terror acts.
He was remanded in custody after the Woolwich Crown Court hearing and will be sentenced in December. Prosecutors say Javeed was arrested by counter-terrorism officers last December while preparing for a trip to Syria to join terror group Islamic State (IS), also known as Isis. His family had earlier tried to stop him by taking and hiding his passport but he obtained a replacement document.
The teacher is said to have become rapidly radicalised from living an ordinary Western lifestyle to becoming someone determined to fight in the Middle East, having changed his appearance and behaviour from August 2013.
Read it all here.................
posted by D.Swami Gwekanandam @ 12:17 PM


Denmark: Muslims beat man with bottle for calling Islam "violent"
Jihad Watch :
(B. after his meeting with three Muslim "asylum seekers")
Translated by Nicolai Sennels, via 10news.dk (click for more news and donation):
Friday night B. was sitting in his garage in the city of Randers with a friend. The garage is used as a smoking room and they were also drinking a few beers.




Three Chechen asylum seekers aged 20-30 passed by, and the Danes offered them a beer and a cigarette. Two of them disappeared for a moment, and B. talked to the third in English.

They talked about the reasons for their flight to Denmark. B. said frankly that he believed that Islam was "evil and violent." When the other two came back, the Chechen told his two friends about this, after which one of the Chechens went crazy with a bottle while shouting: "So you hate Islam." B. was beaten twice in the head with a full bottle, and had to have nine stitches. His friend got similar treatment.

Both were kicked while they were on the ground.
posted by D.Swami Gwekanandam @ 12:10 PM


Sweden: Police point out 55 Muslim-dominated areas where "criminals" have taken control of the area
Jihad Watch :
(Muslims in New Sweden surrounding and intimidating local police in Sharia-controlled zone of Husby…)
With well over 100,000 more Muslims arriving every year, Sweden is changing rapidly. There is no chance that the country can integrate so many Islamic refugees and immigrants, and as a consequence, they create their own settlements with their own values.
More Jihad Watch articles on Sweden here. Translated by Nicolai Sennels, via 10news.dk (click for more news and donations):
A new report from the Swedish National Police Board shows that the number of criminal networks are increasing. And now they are no longer only in major cities, but in 55 areas spread across 22 cities. They are especially in vulnerable areas where many immigrants live.
It is very bad in the southern suburbs of Stockholm, for example, Sodertalje (Muslim-dominated area), but also Northeast Gothenburg (Muslim-dominated area) is subject to this phenomenon. Common for such areas is that the criminals are trying to take control of or affect the citizens and the surrounding area. …
"The criminal gangs are trying to find policemen and identify them and follow them both to and from work in an attempt to scare these policemen, and that is completely unacceptable," he told Swedish Radio. …
In addition to regular shootouts, there are also blatant drug dealing, extortion and internal gang conflicts, with serious violence incidents in public places, the report reads.
It means that people are scared and therefore do not dare contact the police or testify in court.
posted by D.Swami Gwekanandam @ 12:07 PM


UK: Muslim child sex exploitation "now normal in parts of Greater Manchester"
Jihad Watch : This report doesn't mention it (which in itself is telling), but 75%, and probably more (since it is so politically unacceptable to report such things), of these rape and sexual exploitation gangs are "Asian," which is British Newspeak for "Muslim."
Despite the continuing horror of these revelations, the British continue to take this with equanimity, for to resist it would be "racist" and "Islamophobic."
"Child sexual exploitation 'now normal in parts of Greater Manchester': report," by Helen Pidd, the Guardian, October 29, 2014 : Sexual exploitation of vulnerable children has become the social norm in some parts of Greater Manchester, fuelled by explicit music videos and quasi-pornographic selfies, an MP has warned.
Read it all here............
posted by D.Swami Gwekanandam @ 12:03 PM


Netanyahu responds to Obama official's "chickens–t" charge: "The attack on me only comes because I am defending the State of Israel"
posted by D.Swami Gwekanandam @ 11:57 AM


Nobel Prize winner Malala Yousafzai donates $50,000 for UN schools in Gaza
Jihad Watch : How heartwarming.
Malala giving money for education. Great story, right? Well, what is she buying? NBC suggests that this money is needed to repair damage done by the wicked Zionists:
"The schools benefiting from her funds were hit by Israeli shells during seven weeks of bombing and fighting in July and August, which left more than 2,100 Palestinians and 72 Israelis dead."
NBC doesn't consider it fit to print that Hamas rocket arsenals were found, not once, not twice, but three times in UN schools in Gaza during the fighting last summer. Nor do they tell you that Hamas and Islamic Jihad now fully control the UNRWA in the Gaza Strip.
So what is Malala buying? More rockets fired at Israeli civilians. More genocidal jihadi bloodlust from "Palestinian" children in these schools. By this action she is proving to be as worthy a Nobel Peace Prize winner as Yasir Arafat. "Nobel Prize Winner Malala Yousafzai Donates $50,000 for Gaza Schools," NBC News, October 29, 2014 :
Read it all here...........
posted by D.Swami Gwekanandam @ 11:49 AM


Obama administration won't apologize for calling Netanyahu chickens**t
Jihad Watch : Nor will they make any attempt to find out who said it (if they really don't know now).




Psaki insists that the U.S. and Israel, the state on the front line of the global jihad, have an unshakeable bond.
But the Obama Administration seems to be doing all it can to shake it.
posted by D.Swami Gwekanandam @ 11:44 AM


Canada: Shot fired after Muslim in security investigation punches officer
Jihad Watch : Abdunnur punched an officer in the face after he was stopped — a detail that is for some reason left out of this Ottawa Citizen report.
In any case, all the reports on this incident are cryptic in one way or another. This one brings up the fact that authorities are monitoring Muslims who have expressed intentions to join the Islamic State, but then says that it isn't known if Andunnur was one of them or not.
But in any case, the traffic stop was part of a national security investigation, and clearly, for whatever reason, Abdunnur didn't want to be stopped.
"Ottawa traffic stop part of RCMP national security probe," by Shaamini Yogaretnam, Ottawa Citizen, October 29, 2014: A chaotic Ottawa police traffic stop on Bank Street in which a plainclothes Ontario Provincial Police officer fired a single shot at a man was part of an RCMP national security investigation, the Citizen has learned. The RCMP's Integrated National Security Enforcement Team (INSET) has been monitoring south Ottawa resident Luqman Abdunnur, 39, with the assistance of the OPP's surveillance unit.
Read it all here............
posted by D.Swami Gwekanandam @ 11:39 AM


An exchange between a White liberal TV host and a Brown liberal Muslim
Wednesday, October 29, 2014
posted by D.Swami Gwekanandam @ 7:22 PM


"Have Islamist jihadis declared world war?" By Tarek Fatah
Toronto Sun : A year ago when the words ISIS and ISIL had not yet entered our vocabulary, writing in this space I asked the question:

"Have Islamist jihadis declared world war?"
Well, now it seems this war has come to the shores of Canada with an attack by a follower of Islamic State.
One of the soldiers died Tuesday in hospital while the second is now considered out of danger.
The jihadist who committed this act of terrorism was known on Twitter as "Abu Ibrahim AlCanadi," where he used the ISIL flag as his picture. Among the 53 people he followed were supporters of ISIL, who propagate jihadist ideology and believe in imposing Sharia law as the supreme law on earth. If there was any doubt about Couture-Rouleau's motives, it ended when Quebec's TVA Nouvelles reported Couture-Rouleau called a 911 dispatcher and explained he was "acting in the name of Allah."
Lost in the horror of these murders that some are still referring to as a "possible" terrorist attack, was the news on Saturday that three Muslim girls of Somali heritage, who wanted to travel to the Mideast and join ISIS in Syria as wives of jihadis, were back home and free. The Toronto Star reported the teenage girls' parents had tipped off the RCMP, who arranged to apprehend the teens in Turkey and return them to Toronto.
What was particularly disturbing was that instead of arresting and charging these three ISIS recruits, the RCMP simply sent them back into the community, under the care of their parents. The Star quoted their families' lawyer saying, "The parents felt comfortable in contacting police to prevent the young girls from ruining their lives." He said Somali community leaders are happy the RCMP has not prosecuted them and hopes, instead, to glean intelligence from the case which will stop others. In my view, this is multiculturalism taken to its worst extreme.
Twenty years ago, would the RCMP have released teenage IRA recruits back into the care of their parents? We now have three teenage girls who apparently believe in the ISIS doctrine of armed jihad and who flew out of the country to join it, walking freely about our city, while the rest of us have no information as to who they are or what to look out for. As someone who has received death threats from Islamists as late as two weeks ago, and who in 2011 received a threat from a teenage Somali girl when I was hospitalized, perhaps I am a bit paranoid.
However, after Couture-Rouleau used a car as his weapon to kill his conception of the "infidel", I have every reason to be. After all, I have been called an "apostate" in the past by Islamists, an offence punishable by death in Islam. What is also worrisome is that no other newspaper, TV or radio host (other than myself) has followed up on the story of the three ISIS recruits.
I asked the three major Toronto mayoral candidates if they were aware the RCMP had not charged or arrested these three young ISIS recruits living in their city. Not one has answered the question.
​From Tarek Fatah
posted by D.Swami Gwekanandam @ 7:22 PM


Brian Lilley of the Sun News Network talks to Tarek Fatah in the aftermath of the two terrorist attacks in Canada by two Muslims.
Get the dhimmi in your life and make them sit down and listen to what Tarek Fatah has to say.


posted by D.Swami Gwekanandam @ 6:58 PM


Why does no one remember the Assyrian victims of Turkey's Christian holocaust?
Jihad Watch : Islamic supremacist never acknowledge responsibility for any wrongdoing.
The Erdogan government is energetic in working to silence and discredit anyone and everyone who tells the truth about these mass murders. "Why Does No-one Remember the Assyrian Victims of Turkey's Christian Holocaust?," by Uzay Bulut, International Business Times, October 28, 2014:
You may have heard of the Armenian genocide. You've probably heard of Stalin's starvation of the Ukrainians, and the atrocities committed by the European empires in Africa. You've definitely heard of the Holocaust. Yet chances are you've never heard of the Assyrian genocide, even though this was just as brutal and costly. It was perpetrated alongside the Armenian massacre, yet only one of the twin programmes has lived on in infamy.
The Assyrian genocide occurred 100 years ago, and decimated a people whose territory stretched from the areas now known as Iraq, Turkey, Syria and Egypt. Today, this very same area is the world's fiercest conflict zone, the wounds which opened a century ago showing no sign of healing. Which makes it all the more important that we remember the horrors inflicted on the Assyrians all those years ago. Ethnic cleansing.
Historians today describe the Assyrian Genocide as a programme of extermination carried out by the Ottoman Empire upon the Chaldean, Syriac and Assyrian populations. All three peoples were Christian, and the Ottomans attempted to wipe them out during a wider ethnic cleansing campaign, which also included the Armenian and Greek genocides. The Assyrian extermination campaign actually lasted from 1914 to 1923, Turkey's rulers carrying on the killing long after their empire had been dismantled. The death toll varies depending which historical scholar or record you consult.
Read it all here.....................
posted by D.Swami Gwekanandam @ 4:55 PM


Ezra Levant discusses the Islamic State's victory over Kobani and Obama's lies about it.
Vlad Tepes : When we published the Islamic State propaganda video yesterday about the taking of a city of over 1.8 million people, Kobani, and the American propaganda saying that they had been repelled, I had mixed feelings about it.
I wasn't sure what was true and what to say about it all other than if it is true, it mattered. Ezra did a rather good job of discussing many aspects of this exact issue today.
posted by D.Swami Gwekanandam @ 4:03 PM


Liberal, Leftists Instincts
Why liberals downplay terrorism
After any terrorist attack, why is the first instinct of liberals to downplay it?
Their first reflex is to deny that it's terrorism at all. Nidal Hasan, a Muslim U.S. soldier, shot 13 fellow soldiers to death at Fort Hood while shouting, "Allahu Akbar." Yet the Pentagon declared the attack "workplace violence," not terrorism.
The next liberal reflex is to deny that an attacker is Muslim. Last month there was a terrorist-style beheading in Oklahoma City. Media reports called the suspect "Alton Nolen." Which was the name his mother gave him. As opposed to the name he took for himself after he converted to Islam: Jah'Keem Yisrael. Media showed old pictures of him dressed as a factory worker, rather than his own Facebook pictures showing him in flowing Muslim robes and head-coverings.
The third liberal reflex is to say a terrorist attack was just the act of a madman. That was the early spin in Canada for last week's terrorist murders. Clearly Michael Zehaf-Bibeau was insane, they said.
The fourth liberal line of defence is to say the attacker is a lone wolf. And indeed, the terrorists listed above committed their murders by themselves.
But Nidal was in e-mail contact with al-Qaida; the Canadian terrorists communicated with other extremists, including by Twitter. This weekend the RCMP announced Zehaf-Bibeau had "numerous" other interactions that they are investigating. The attacking terrorist may have been a lone wolf. But each was part of a larger wolf pack. Read it all here........
From EoZ
posted by D.Swami Gwekanandam @ 3:48 PM


What is ISIS?
Blazing Cat Fur : Barack Obama is given to making extraordinary pronouncements.
Many of the more dramatic assertions seldom are based on facts, reason, or reflection. Put aside, if you can, the hyperbole which often accompanies wishful thinking about domestic social problems; poverty, public education, and public health. The President's public rhetoric on foreign policy, questions of national security, is unique, bordering on the delusional.
To paraphrase Jack Kennedy; getting it wrong at home might be tragic, but getting it wrong abroad could be fatal. The other day, President Obama claimed that the Islamic State in Iraq and Syria (ISIS) was not Islamic, a little like claiming that the Vatican has nothing to do with Catholicism. Put aside for a moment the illogic of using the phrase "Islamic State" and then denying the adjective in the next breath.
If ISIS is not Islamic then the Crusades and the Reformation were not Christian. If ISIS is not Islamic then the French had nothing to do with the Great Terror. If ISIS is not Islamic then Russians had nothing to do with totalitarian Communism. If ISIS is not Islamic then Germans had nothing to do with National Socialism or the Holocaust.
If ISIS is not Islamic then behavior has nothing to do with beliefs!…
posted by D.Swami Gwekanandam @ 3:39 PM


Britain puts armed soldiers at London tourist attraction after Canada attack
(Lifeguards of the Household Cavalry parade during the Trooping the Colour ceremony at Horse Guards Parade in London June 14, 2014. Credit: Reuters/Luke MacGregor)
Blazing Cat Fur : (Reuters) – Armed soldiers have been deployed at a top tourist attraction in the heart of London's government district as a precautionary measure after an Islamist gunman attacked the Canadian parliament last week, a military source said on Tuesday.
The source told Reuters that the decision to deploy the troops at the entrance to Horse Guards Parade in London's Whitehall was not motivated by a specific threat but was designed to be a visible deterrent.
Large throngs of tourists gather each day at Horse Guards, a short distance from Prime

Minister

David Cameron's official residence, to

watch

the ceremonial changing of the guard. The source said the decision had been taken by a local military commander in response to events in Canada last week, when a soldier standing guard at an Ottawa war memorial was fatally shot by a man police said was a radical recent convert to Islam who then charged into the parliament building…
But it is all worth it! For our idiotic leaders, it is "Diversity über alles". Don't even think of slowing down those precious diverse individuals arriving daily on our shores.
posted by D.Swami Gwekanandam @ 3:35 PM


Letter to editor, Hamilton Spectator: We need to be aware of Middle East events
Blazing Cat Fur : Canada forever changed after Hamilton corporal struck down (Column, Oct. 23)
The horrific lethal terror attack by Islamist "convert" (his father is a Libyan Muslim) Michael Zehaf-Bibeau against Cpl. Nathan Cirillo and our Parliament is an attack on all Canadians and an attack against humanity.
It follows the murderous attack in Quebec against Warrant Officer Patrice Vincent, carried out by a convert to Islam, Martin Couture-Rouleau . I hope the end result will be a more realistic, honest appraisal of the ideology behind terrorism, a more complete readiness to target terrorism, and a more careful screening of those who share the ideology of hate that is ingrained in a large part of

the world

where people are clamouring to get into Canada.
I also hope that we will become more attuned to

what is

going on in the Middle East where, on that same day, a Hamas terrorist drove his car into a crowd near a light rail station in Jerusalem and killed three-month old baby, Chaya Zissel Braun, and injured nine others. We are not on the front lines here as they are in Israel. Israel stands alone, often excoriated and criticized for defending itself.
That criticism is part of the terrorists'

plan

to discredit and demonize those who dare challenge their ideology,

authority

and conquest. The war on terrorism is also a war against propaganda and lies that requires a de-legitimization of their terrorist belief system.
Gary Gerofsky, Dundas
Source.
posted by D.Swami Gwekanandam @ 3:29 PM


Islamic State recruiter: "It is every Muslim's duty to fight those of a different belief until only Allah is worshipped around the world"
Jihad Watch : "Interview with an Islamic State Recruiter: 'Democracy Is For Infidels,'" by Hasnain Kazim, Spiegel Online, October 28, 2014:
He calls himself Abu Sattar, appears to be around 30 years old and wears a thick, black beard that reaches down to his chest. His top lip is shaved as is his head and he wears a black robe that stretches all the way to the floor. He keeps a copy of the Koran, carefully wrapped in black cloth, in his black leather bag.
Abu Sattar recruits fighters for the terrorist militia Islamic State in Turkey. Radical Islamists travel to Turkey from all over the world to join the "holy war" in Iraq or Syria and Abu Sattar examines their motives and the depth of their religious beliefs. Several Islamic State members independently recommended Abu Sattar as a potential interview partner — as someone who could explain what Islamic State stands for.
Many see him as something like an ideological mentor. He only agreed to an interview following a period of hesitation. But after agreeing to a time and saying he would name a place in due time, he let the appointment fall through. The next day, though, he arranged another meeting time, to take place in a public venue. And this time, he appears: a man with brown eyes behind frameless glasses. He seems self-confident and combative. He orders a tea and, throughout the duration of our meeting, slides his wooden prayer beads through his hands.
SPIEGEL ONLINE: As-salamu alaykum.
Abu Sattar: Are you Muslim?
SPIEGEL ONLINE: Why does that matter? Religion is a private matter for me.
Abu Sattar: Then why did you say "as-salamu alaykum"?
SPIEGEL ONLINE: Because it means "peace be with you" and I see it as a friendly greeting.
Abu Sattar: So you're not a Muslim. I knew it!
SPIEGEL ONLINE: Why is Islamic State so eager to divide the world into believers and infidels? Why

does Islamic State see everything as either black or white, "us against the world"?
Abu Sattar: Who started it? Who conquered the world and sought to subordinate all foreign cultures an

d religions? The history of colonialism is long and bloody. And it continues today, in the shape of Western arrogance vis-à-vis everyone else. "Us against the rest of the world" is the formula that drives the West. We Muslims are now finally offering successful resistance.
SPIEGEL ONLINE: You are spreading fear and horror and are killing innocents, most of them Muslim. You call that successful resistance?
Read it all here...............
posted by D.Swami Gwekanandam @ 3:13 PM


Pakistan: Muslim mob torches Ahmadi shops and homes, murders woman and two girls over blasphemy claims Pakistan: Muslim mob torches Ahmadi shops and homes, murders woman and two girls over blasphemy claims
Jihad Watch : In Pakistan and elsewhere, Sunnis viciously and violently persecute Ahmadis as heretics and apostates.
Yet in the West, Ahmadi spokesmen such as the viciously arrogant and spectacularly rude Qasim Rashid and the ostentatiously pious and unctuously reptilian Haris Zafar make a tidy living allying with their persecutors and aiding and abetting their sinister agenda by telling non-Muslim audiences what they want to hear — that Islam doesn't actually have any of the doctrines that Sunnis invoke to persecute Ahmadis and others.
And indeed, Ahmadi Islam doesn't — but Rashid and Zafar don't bother to mention to their marks that they represent a form of Islam that is held by an actual tiny minority, and one that is rejected by the mainstream and persecuted by it as heretical. The only effect of their endless stream of articles and books purporting to prove that Islamic texts and teachings don't actually contain material justifying violence and supremacism will be to render Infidels complacent and less likely to resist that violence and supremacism, or at least less likely to do so in any genuinely effective way.
Ahmadi Muslims will continue to suffer because of the laws about apostasy, heresy and blasphemy that Rashid, Zafar and other Ahmadis deny exist instead of confronting and calling for genuine reform — but that doesn't seem to trouble them. "Blasphemy: Mob attacks Ahmadis, kills woman, 2 girls in Pak," PTI, October 28, 2014:
Read it all here..............
posted by D.Swami Gwekanandam @ 3:07 PM


Two-thirds of Muslims in Egypt, Morocco, Indonesia and Pakistan support unifying all Muslim countries in caliphate
Jihad Watch : The Islamic State has proven to be much more appealing to young Muslims in Western countries than al-Qaeda or other jihad terror groups ever were.
As I have pointed out many times, this is because of the attraction of the idea of the caliphate, the supranational unity of the Muslims in a single state.
Now the BBC has noticed, slipping this salient detail into the fourth paragraph of a generally accurate historical overview of the caliphate and its significance.
"What's the appeal of a caliphate?," BBC, October 25, 2014 :

The last caliphate – that of the Ottomans – was officially abolished 90 years ago this spring.
Yet in a 2006 Gallup survey of Muslims living in Egypt, Morocco, Indonesia and Pakistan, two-thirds of respondents said they supported the goal of "unifying all Islamic countries" into a new caliphate.
posted by D.Swami Gwekanandam @ 3:03 PM


Hamas-linked CAIR's Ibrahim Hooper compares Bill Maher to Grand Dragon of the KKK
Jihad Watch : This whole Bill Maher controversy is as illuminating as it is entertaining.
The way that Leftists and Islamic supremacists operate in order to demonize and destroy anyone who dares speak the truth about Islam and jihad is on full display: first, they claim that someone who points out that Islam has doctrines encouraging violence and supremacism is "calling all Muslims terrorists" and charge him or her with racism and bigotry.
Then they proceed as if those charges are already established as true, and demand that the truth-teller be denied a platform, canceled from speaking engagements, etc., because of this racism and bigotry. The next step, if the Islamic supremacist campaign to get Maher disinvited from Berkeley succeeds, will be to use their victory as evidence of the correctness of their claims, when in fact it is only evidence that many event organizers and public officials don't like controversy and will make whatever concessions they need to make so as to avoid it.
If the campaign succeeds, then a few months from now, when Hamas-linked CAIR is trying to get Maher canceled from some other event, "Honest Ibe" Hooper will say, "The University of California at Berkeley was so disgusted with Maher's bigotry that they canceled his planned appearance as their fall commencement speaker…" Then a few more cancellations, and it will look as if all decent folk are shunning Maher out of disgust with his "hatred," when all that is really going on is the victory of Hamas-linked CAIR's intimidation and smear tactics.
Read it all here..................
posted by D.Swami Gwekanandam @ 2:54 PM


Maher-ophobia at Berkeley
National Review : A few weeks ago, when actor Ben Affleck's precious little tirade on the evils of "Islamophobia" presented Bill Maher with the rare opportunity to play the villain on his own television show, I thought perhaps Maher might learn something from the experience.
As I can attest from personal experience, it is rather lonely in the Token Conservative's chair, the audience's ruthless ideological conformity and the tendency of the bookers to flood the stage with disciples rather than apostates combining to engender a hostile environment for the heretics.
At one level, it is an invigorating experience: The Alamo comes to mind. At others, it is futile, attempts to puncture the bubble being met by a wall of hastily strung-together buzzwords that are intended primarily to identify the speaker as a "racist" or an "ignoramus" or as a lackey for the rich and the well-connected.
Unlettered as his contribution was, that Affleck had pushed Maher into the corner and given him a solid taste of his own shtick struck me as being an interesting development indeed. Perhaps, I mused, he might notice what shouting does to public reason?
Read it all here........
posted by D.Swami Gwekanandam @ 2:49 PM


Philadelphia: Muslim leaders demand arrest and execution of Bangladeshi politician for insulting Muhammad and Islam
Jihad Watch : It all started in late September, when Bangladesh's Posts, Telecommunications and Information Technology Minister Abdul Latif Siddique criticized the hajj and the Islamic supremacist group Tablighi Jamaat: "Latif Siddique says he is 'dead against' hajj, Tabligh," New Age, September 30, 2014 :

Posts, telecommunications and Information technology minister Abdul Latif Siddique on Sunday made derogatory remarks on hajj, a main pillar of Islam, and said he was dead against hajj and Tabligh Jamaat….
For that, Latif Siddique was fired from the Bangladeshi government. But the controversy didn't end there. In Bangladesh, Muslims by the thousands demonstrated in the streets, demanding his death. And a group of Muslim leaders called for Latif Siddique to be hanged. They made this call in…Philadelphia, Pennsylvania.
News Bangla, a Bengali daily based in Virginia, published an account of the meeting. Here is an English translation of their story (courtesy Jamal Hasan): Read it all here.......
posted by D.Swami Gwekanandam @ 2:45 PM


Guardian's Brian Whitaker: Most Arab states share Islamic State's ideology
Jihad Watch : Brian Whitaker? Brian Whitaker in the Guardian?
This is the Brian Whitaker who thinks that Gandhi "would undoubtedly have appreciated jihad"? This is the Brian Whitaker who hates Jihad Watch and thinks Prince Charles's pandering to Islamic supremacists is a praiseworthy endeavor?"
Brian Whitaker is a notorious dhimmi columnist in a publication and a country that is thick with them, and yet even he, and the Guardian, are beginning to notice that the Islamic State is not as singular as the political and media elites insist.
Sometimes reality breaks through, despite their best efforts to keep it out. "Most Arab states share Isis's ideology. They're trying to have it both ways," by Brian Whitaker, the Guardian, October 28, 2014:
Read it all here.........
posted by D.Swami Gwekanandam @ 2:41 PM


The Storm of Karbala - Beware the Day of Ashura. By Tom Rogan
Tuesday, October 28, 2014
National Review : Around October 10, 680, following his defeat at the Battle of Karbala, Husayn ibn Ali was beheaded by the Umayyad caliphate, and his followers and family were killed or enslaved.
Husayn's execution is central to Shia Islamist theology. Each year, his death is recalled in a ceremony of mourning on the Day of Ashura (the tenth day of the month of Muharram, which this year falls on November 3). While the majority of Muslims, Shia and Sunni alike, regard Husayn as a bold leader who suffered grave injustice, for adherents of the extremist veins of Salafi Islam, Husayn is a scourge against the ordained order.
Believing Shias are apostates who must be subjugated, Takfiri groups like the Islamic State and al-Qaeda regard Husayn's death as an everlasting call to arms: a reminder that their mission to purify the earth has not yet been completed. And so, as we approach November 3, the Islamic State is looking toward Karbala. Home to one of Shia Islam's holiest sites, the Shrine of Husayn, Karbala represents a mouthwatering target for an Islamic State that revels in its destruction of Shia holy sites.
As I noted recently, the Islamic State's battlefield strategy is evolving. Desperate for a regional sectarian war between Sunnis and Shia, the group's leader, Abu Bakr al-Baghdadi, a.k.a. Caliph Ibrahim, is using car-bomb terrorism against Iraq's Shia population. Karbala is a major target of these attacks. The self-declared caliph is focusing on these attacks for two simple reasons.
First, with millions of Shia pilgrims traveling to Karbala for the run-up to Ashura and the 40 days of mourning that follow it, culminating in the Arbaeen, al-Baghdadi knows the highways leading to Karbala will be packed with potential corpses. Second, Iran is providing a complicating factor by sending troops to defend some Shia cities.
Aware that he can't overwhelm these cities with military force, al-Baghdadi seeks to repeat in Karbala what al-Qaeda in Iraq perpetrated in 2006, when it attacked the Shia al-Askari shrine in Samarra. That incident ignited sectarian bloodletting that cost thousands of lives while forcing Iraqis into a death choice of Shia vs. Sunni identity.
Read it all here..............
posted by D.Swami Gwekanandam @ 9:17 PM


When Israelis die...............Palis celebrate
Monday, October 27, 2014
IsraellyCool: Why Did This Palestinian Facebook Group Care About A Nepal Bus Crash?

This Hamas affiliated Facebook group with 1.9 Million "likes" (almost 4 times as many as the Times of Israel), shared a story about a bus crash in Nepal. At the time of writing, this post has more than 9000 likes, 850 shares, and 850 comments.
Why?
Because 2 Israelis died in the crash.
"If it bleeds it leads" is a well known aphorism about journalism. I guess if it's Jewish and it bleeds that's even better for Palestinians.
From EoZ
posted by D.Swami Gwekanandam @ 8:15 PM


Canada is learning a lesson that the entire Middle East learned in the 7th century.
Ryan Bellerose: Reality Hits Canada

What we learned this week though, is something I have been saying all along – these people do not differentiate. They want to kill everyone who is not one of them: Christians, Jews, Muslims, Indians, it really does not matter to them.
Canada is learning a lesson that the entire Middle East learned in the 7th century, and that Israel has been learning since its inception: that Fundamentalist Islamic ideology is not just dangerous to its neighbors, its dangerous to everyone. The European Union is finding this out in a harsh way and now its come to our land, and if we ignore it, we will lose everything that makes our Country great.
I am President of an organisation that we started to fight back against this. One Nation Society for Democracy, (Onenationsfd.org) is a group that will advocate for Canadian Rights and Values. We refuse to accept the erosion of everything that makes this country great. At our launch event in Calgary Alberta, we are bringing in 2 speakers – Melanie Philips and Father Raymond deSouza – who will speak about how Europe is currently going through some serious issues with the influx of Islamic fundamentalists and how we can work to prevent those issues in Canada.
This is truly an issue that affects all of us. Acknowledgement of the issue is the first step, education is the next, and then we must mobilize and work for change.
Read it all here........
posted by D.Swami Gwekanandam @ 8:12 PM


Kurdish women bravely fighting Islamic State, shaming Arab men
From Eye On The World


posted by D.Swami Gwekanandam @ 8:05 PM


Canadian gunman who shot dead soldier recorded video message before attack that reveals it WAS a meticulously planned act of terror, police say
Blazing Cat Fur : A gunman who shot and killed a soldier at Canada's national war memorial and then stormed Parliament before he was gunned down had prepared a video recording of himself that reveals his ideological and political motives, police claim.
The footage of Michael Zehaf-Bibeau, which is yet to be released, is said to confirm investigators' fears that this was a meticulously planned terrorist attack.
Royal Canadian Mounted Police Commissioner Bob Paulson said in a statement they have "persuasive evidence that Michael Zehaf-Bibeau's attack was driven by ideological and political motives".
Read it all here..........
posted by D.Swami Gwekanandam @ 8:01 PM


Why our "messaging" won't stop terror. By Ralph Peters
National Review : The educated, privileged, and protected believe, against millennia of evidence, that all human problems can be resolved through discussion.
We might as well expect Atlantis to rise from the sea at the solstice, teeming with wizards and ad-free social media. Throughout history, the only effective response to remorseless force has been resolute force. Strategy's prime currency is blood. We'd prefer to chat. The latest vogue in Washington is a bastard, idiot child of liberal parentage, of the "non-judgmental" Left's conviction that Iran can be talked into giving up any thought of nuclear weapons; that Vladimir Putin will succumb to our logic and vacate Ukrainian territory; and that people who hate each other (with good reason) can be cajoled to resurrect Iraq.
Our folly has grown so absurd that terrorist chieftains find it cause for merriment. When President Obama insisted in a public response to ritual beheadings that "That isn't Islam!" the leaders of the Islamic State Caliphate (which, pace Obama, is all too real) collapsed in laughter. After wiping tears of mirth from their eyes, they mocked our chief executive exuberantly, asking when Mr. Obama became a qadi, an Islamic judge, or a Koranic scholar. Consider our president's utter lack of perspective (to say nothing of his self-importance):
If the king of Saudi Arabia announced that Americans weren't true Christians, how would we respond? And no, Obama's childhood contact with syncretic Javanese Islam did not make him an expert on the stultifying bigotries and cruelty of Islam as practiced in its dreary heartlands. Like it or not, the Islam of al-Qaeda, the Islamic State, Jabhat al-Nusra, and the rest is, indeed, a branch of the faith — because Muslims believe it is.
Neo-Wahhabi fanaticism certainly is not all of Islam, but we lack the authority, credibility, or evidence to declare it un-Islamic. If Muslim fanatics justify their atrocities by citing the Koran, befuddled presidents and nervous prime ministers don't get to contradict them.
Read it all here...............
posted by D.Swami Gwekanandam @ 7:53 PM


ARCHIVES
Previous Post
Links
My Links
Military Related Links
Q&A Battle of Mogadishu
Black Hawk Down
Ranger Awang Rawang -
George Cross
Combat Art
Malaysian Military
Military Dictionary
Infantry Magazine
4th Inf Div Mech
Okinawa Marine Page
Stabilisation Force
Quadrant Magazine
History Malaya
The War Against,
Indonesia
Lest We forget
Malayan Emergency
Collection
Australian Army News
Wars of Vietnam
RAAF School In M'sia
Brits In S'pore and Malaya
S'pore-Malaysia Relations
Allied Participation In
The Vietnam War-,
Malaysia Included
Short Military Fiction
Singapore
Aussies At War
Combat In The Jungle
History Of The
British Army
Remembering
The Gurkhas
In Malaya
Royal Navy
Combat Tracker Team
Sixties Timeline
Institue of Defence and
Strategic Studies
Singapore Window
Singapore Armed Forces
Website
Panzer Divisions WW2
Basics Of Warfare
Violence In The Congo
Malaysia & United Nations
West Point
Military Academy
RMA Sandhurst
OCS Portsea
RMC Duntroon
NZ Forces
Military Colleges
Indonesian Military
& Democracy
Indonesia At
The Crossroads
World War 1 Document
Archive
Explore World War 1
Explore World War 2
World War 2 Net
World War 2 In Europe
Book References-
Insurgency Malaya
Malayan Emergency
Collection
Lessons From Malaya
Malaya,1948:Britain's
"Asian Cold War"
NZ Forces In Borneo
Malayan Emergency-
Australian Pespective
Malaya, My Far East
Slim School
Cameron Highlands
The Undeclared War
(Indonesian Confrontation)
-Book Review
The Queen's Gurkha
Signals
During
Confrontation
Brief History 4th RAR
In Malaya & Borneo
Aussies At War
Against Indonesia
Conflict and Confrontation
in SEA,
1961-1965,Britain,
US and the creation of Malaysia
D-Day(Operation
Overlord)
OMAHA Beachhead
-Historical
Division War
Department
Vietnam Resources
For The Historian
The Royal Irish Rangers
Queen's York Rangers
Early Ranger History
75th Ranger Regiment
Roots of Honor
-Histories
of the 14th U.S. Infantry
US Army Homepage
Under fire images
from Vietnam
Vietnam,
Death & Home
Photos, Articles,
and Research
on the European
Theater
in World War II
Complete Articles
On Middle East Conflict
The Israeli War
Of Independence
IDF Israel
Middle East And
Jewish Studies
The Quest For Peace
In The Middle East
US Coast Guard History
Memories Of Combat
Women In Combat
Korean War
Combat Photos
Photographing
Under Fire
Under Fire
US Army
Public Affairs
Military Equipment
Guide
The History Net
Canon, Machine Guns
And Ammunition
HK Assault rifles
AK Assault Rifle
Homepage
Modern Firearms
Main Battle Tanks
Former USSR
M1A1 / M1A2 Abrams Main
Battle Tank
, USA
Main Battle Tank:
Challenger 2
Leopard 2A6
Leclerc Main
Battle Tank
Israeli Main
Battle Tank
Swedish Armor
Infantry Fighting
Vehicle-Bradley
Italian IFV
French IFV
British IFV
Definition IFV
Scandinavian Armor
For Adventure
Training
Contact

My Land
Infantry
Weapons

Google News
World
News From Israel
Skull

Soldier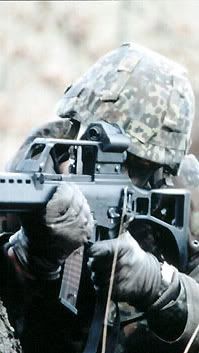 Skull

Warriors

Managers
of
Death &
Destruction

Bloody Minded

Queen of the
Infantry
Follow Me!
Brave Men
Powered by