Trump: "ISIS threatens us today because of the decisions Crooked Hillary Clinton has made"
Saturday, June 25, 2016
"We will never be able to fix a rigged system by counting on the same people who rigged it in the first place."

That is true. That is true in Washington, just as it is true in London, and all over Europe. It is also true of the mainstream media. We need a sea change, a massive overhaul, a turning-out of the elites and their replacement by people who are honest and interested in upholding and defending the principles of human rights upon which the West is based.
"Trump Delivers Most Powerful Speech Yet, Shames Clinton for Having 'Blood on Her Hands,'" by Tiffany Gabbay, Truth Revolt, June 23, 2016 …"Hillary Clinton, who already has the blood of so many on her hands is now announcing that she is willing to put each and every one of our lives in harm's way."
Trump said, quoting the mother of a police officer murdered by an illegal immigrant. "An open-door policy to criminals and terrorists to enter our country. Hillary is not concerned about you or I. She's only concerned about the power of the presidency and the power that it would bring. She needs to go to prison to pay for the crimes that she's already committed against our country."…
Read it all here...............................
posted by D.Swami Gwekanandam @ 11:11 AM


The case for Brexit: the EU alliance with jihadist thugs
The unholy alliance between the European Union and the corrupt Palestinian leader Mahmoud Abbas will likely expand with Britain's departure from the EU.
Only the day before the breaking news that Brexit won, Abbas called on the EU to help his people recognize their right to self-determination by achieving statehood, and outlined his vision for a peace deal.
Of course, Abbas is pushing for pre-67 borders (aka Auschwitz borders). He spoke before European Parliament and declared that global terrorism will end if the Israeli-Palestinian conflict is resolved; but this is nothing short of hogwash, given the routine terrorism across Islamic states, the persecution of Christians and Muslim-on-Muslim violence. But like Josef Goebbels, Hitler's Minister of Propaganda, Abbas repeats the same lies over and over again, so people will eventually believe them.
In his protracted message before European Parliament, Abbas accused Israel of massacring Palestinians and of other atrocities, while leaving out any mention of the PA Charter's mission to destroy Israel, and the Palestinian jihadist terror attacks routinely carried out through rocket launches — such as the one a Tel Aviv Cafe in the Sarona Market area earlier this month — and the stabbings of innocent people in the street. "Abbas: Stop global terrorism by ending the 'Israeli occupation of Palestine'", By Tovah Lazaroff, The Jerusalem Post, June 23, 2016:
Read it all here..............
posted by D.Swami Gwekanandam @ 11:05 AM


AG Lynch has spoken for group that got jihad erased from counterterror training
On October 19, 2011, Farhana Khera of Muslim Advocates delivered a letter to John Brennan, who was then the assistant to the president on National Security for Homeland Security and Counter Terrorism.

The letter was signed by the leaders of virtually all significant Islamic groups in the United States: 57 Muslim, Arab, and South Asian organizations, many with ties to Hamas and the Muslim Brotherhood.
Including the Council on American-Islamic Relations (CAIR), the Islamic Society of North America (ISNA), the Muslim American Society (MAS), the Islamic Circle of North America (ICNA), Islamic Relief USA, and the Muslim Public Affairs Council (MPAC). The letter denounced what it characterized as U.S. government agencies' "use of biased, false and highly offensive training materials about Muslims and Islam." It emphasized that this was an issue of the utmost importance:

The seriousness of this issue cannot be overstated, and we request that the White House immediately create an interagency task force to address this problem, with a fair and transparent mechanism for input from the Muslim, Arab, and South Asian communities, including civil rights lawyers, religious leaders, and law enforcement experts. The task force was needed because:
Read it all here........................
posted by D.Swami Gwekanandam @ 10:59 AM


Raymond Ibrahim: Nations Seeking to Ban Islam Keep Growing
As liberals and progressives continue to portray Donald Trump as an intolerant brute for suggesting a ban on Muslims entering the United States, "until we figure out what's going on," left unsaid (perhaps intentionally) is that he's hardly the first international personage to suggest this. Most recently, the heads of the Christian church of Samoa called for a complete ban on Islam:

Samoa's council of churches has welcomed the prime minister's call to review the religious freedom provisions of the constitution. Tuilaepa Sailele Malielegaoi recently said the country's supreme law may be changed to recognise Christian principles and teachings, not just in the preamble. However the Secretary General of the Samoa Council of Churches, Reverend Ma'auga Motu, said he would go a step further and ban the religion of Islam.
He said even though most Samoans are Christian, Islam poses a future threat to the country. "We are not going too far, no," Reverend Motu said. "We are still wanting our own people to be prevented from this kind of influence, even though there are so many people who are good people but still there are some dangerous people among them who might come and threaten our peace." There is a small Muslim population in Samoa that gathers at a mosque and there is the Samoa Muslim League based near Apia. [According to the 2001 census, 0.03% of Samoan residents indicated they were Muslim].
Note the sheer simplicity of the Samoan position: there are dangerous elements within Islam—a simple, obvious fact for anyone with a shred of common sense—and Samoans don't want this "future threat to the country."
Read it all here...................
posted by D.Swami Gwekanandam @ 10:54 AM


Brexit - They're now calling for old people to be stopped from voting, simply because they wanted to protect the youngsters from having to dress in hijabs
It's not just Britain, you see. The revolution against globalism is, well, global. Britain may be leading the charge, but insurgents and rebels from D.C to Berlin are also hard at work tormenting their elitist overlords. Fired up by Britain's example, eurosceptics across the continent are now demanding their own referendums. It's a Berlin Wall moment.

The unelectable and unaccountable bureaucrats in Brussels must be pissing themselves right now. They are losing one of the biggest crutches for a fragile alliance of countries that can't pay their bills. (Fortunately, they still have the power to unilaterally grant themselves a monthly budget of 2,000 euros for trouser cleaning.)
Here at Breitbart, we always knew it would be OK. After all, Britain has a well-documented history of standing defiantly against tyrannical continental empires. We defeated the Spanish Armada, Napoleon, the Kaiser and Hitler. We were a bulwark against the USSR during the Cold War. Compared to all that, the low-energy efforts of crusty octogenarian globalists like George Soros were a walk into the park.
Admittedly, doubts crept in when Lindsay Lohan started livetweeting in favor of Remain. I mean, they already had Bob Geldof and Bono from U2 on their side! How dare voters defy the wishes of these philanthropic titans? Thankfully, even their tireless tweeting couldn't pull it back for Remain.
Thanks to Nigel Farage, who has for 15 years been selflessly campaigning to abolish his own job (he's a European Member of Parliament), June 23 looks set to become Britain's own Independence Day. And, like he said, we didn't even need to fire a shot! The Americans started their revolution with the "shot heard around the world." The British, ever more refined than those gauche colonials, announced their freedom with a strike of the pencil.
Read it all here..............................
posted by D.Swami Gwekanandam @ 10:15 AM


Crooked Hillary Clinton : "Where is the God damn flag?
Her actual words:
1) "Where is the God damn flag? I want the God damn fucking flag up every morning at fucking sunrise". Hillary to staff at the Arkansas Governor's mansion on Labor Day 1991. From the book "Inside the White House" by Ronald Kessler, p. 244
(2) "Fuck off! It's enough I have to see you shit-kickers every day! I'm not going to talk to you, too! Just do your Goddamn job and keep your mouth shut." Hillary to her State Trooper bodyguards after one of them greeted her with "Good Morning." From the book "America Evita" by Christopher Anderson, p.90
(3) "If you want to remain on this detail, get your fucking ass over here and grab those bags!" Hillary to a Secret Service Agent who was reluctant to carry her luggage because he wanted to keep his hands free in case of an incident. From the book "The First Partner" p. 25
(4) "Stay the fuck back, stay the fuck back away from me! Don't come within ten yards of me, or else! Just fucking do as I say, Okay!!?" Hillary screaming at her Secret Service detail. From the book "Unlimited Access" by Clinton 's FBI Agent-in-Charge, Gary Aldridge, p.139
(5) "Where's the miserable cock sucker?" (otherwise known as "Bill Clinton") Hillary shouting at a Secret Service officer. From the book "The Truth about Hillary" by Edward Klein, p. 5
(6) "You fucking idiot" Hillary to a State Trooper who was driving her to an event. From the book "Crossfire" ~pg. 84
(7) "Put this on the ground! I left my sunglasses in the limo. I need those fucking sunglasses! We need to go back!†Hillary to Marine One helicopter pilot to turn back while in route to Air Force One. From the book " Dereliction of Duty" p. 71-72
(8) "Come on Bill, put your dick up! You can't fuck her here!!" Hillary to Gov. Bill Clinton when she spots him talking with an attractive female. From the book "Inside the White House" by Ronald Kessler, p. 243
There it is ........book, chapter and page.......the real Hillary Rotten Clinton! Additionally, when she walked around the White House, NO ONE was permitted to look her in the eye, they all had to lower their heads with their eyes towards the ground whenever she walked by. Clearly she is a class act!
This ill-tempered, violent, loud-mouth, hateful and abusive woman wants to be your next President, and have total control as Commander-in-Chief of our Military, the very Military for which she has shown incredible disdain throughout her public life . Remember her most vile comment about Benghazi: "What difference at this point does it make?" Now it will be clear why the crew of "Marine One" helicopter nick-named the craft, "Broomstick ONE "
Source
posted by D.Swami Gwekanandam @ 9:44 AM


The 6 Things Obama Doesn't Want You to Know About the Islamic State
It's official. The Administration of President Barack Obama does not want you to understand the danger that you, your friends, your family, and your loved ones are in.
With the recent attempt at the Cabinet level of the U.S. Government by Attorney General Loretta Lynch to censor what the terrorist responsible for the greatest terror attack since 9/11 was saying on the phone to the 911 dispatcher during the Orlando massacre, we have the smoking gun of Orwellian "Newspeak" in America.
Barack Obama and his political appointees and cabinet members have been trying for more than five years to explain away the jihadi threat to America and misdirect your understanding of how serious the dangers are. To quote my good friend Tom Joscelyn at The Long War Journal, it is a systematic effort to make you, "disconnect the dots." Here are the things that the Obama Administration does not want you to know.
One: America is losing the war against the global jihadi ideology.

Although written by a liberal scholar using politically correct verbiage, the facts detailed in a recent report published by Duke University titled "Muslim-American Involvement in Violent Extremism, 2015" cannot be denied. Figure One shows how many jihadi plots there have been in America since September 11th. As you can see, 2015 saw the greatest number of jihadi plots on U.S. soil since those horrific events in Manhattan, Washington, and Pennsylvania. This is despite the fact that just days before the San Bernardino attack, both President Obama and Secretary Kerry announced that ISIS is "contained" and "we are winning!"


Read it all here................
posted by D.Swami Gwekanandam @ 9:24 AM


European Union getting F'ck'd
Friday, June 24, 2016
posted by D.Swami Gwekanandam @ 9:17 PM


New Zealand gets a dose too : Muslim enters US consulate, asks if it's bomb proof, screams "ISIS is here!"
"The horrifying nature of the videos Nawarajan was found with was detailed in a summary of facts.

All contained 'graphic scenes of war violence'. A video entitled Massacre of the Shias was essentially 22 minutes of executions….Nawarajan also had 12 electronic issues of Dabiq magazine, a 'glossy' Isis-produced publication, one edition of which was found to contain several photos of a Jordanian pilot being burned alive and shots of his charred remains."
Clearly he is an upstanding citizen troubled by "Islamophobia." "Man shouted 'Isis is here' in scuffle with officers," New Zealand Herald, June 23, 2016: A man who walked into Auckland's US consulate wearing a black Isis T-shirt and asked if the building was "bomb proof" has been sentenced to five months home detention. Niroshan Nawarajan, 27, previously pleaded guilty to a range of charges including the possession of extremist publications – the second case of its kind in the country.
But Judge Russell Collins stressed: "You are not facing a terrorism charges". On January 13, Nawarajan was arrested by police walking down Queen St shortly after the premises had gone into lockdown. Following a scuffle with officers, during which he repeatedly shouted "Isis is here", they took him to Auckland central station for processing. While Nawarajan was being searched, police found a hard drive containing videos, magazines and documents widely classified as propaganda, many containing graphic violence.
Read it all here...........................
posted by D.Swami Gwekanandam @ 9:07 PM


UK Muslim stabs girlfriend: mother disapproved of his relationship with non-Muslim
"Birmingham Crown Court was told that Raja stabbed Ms Queiroz, who was eight months pregnant, after being forced to choose between his conservative Muslim mother's faith and the 'love of his life'."

He could have just broken up with her. Instead, he tried to kill her. He stabbed her 24 times. He lives, of course, in a religious and social environment in which killing is the proper response to a perceived sullying of the family's honor.
He holds to a religion that mandates beating women from whom one disobedience, and killing for all manner of infractions. And so it comes to this, in the marvelous multicultural UK. "Man jailed for stabbing pregnant girlfriend in street," BBC, June 23, 2016 (thanks to The Religion of Peace): A man who tried to murder his pregnant girlfriend in a "horrifying" street attack has been jailed for 18 years.
Babur Karamat Raja, 41, repeatedly stabbed Natalie Queiroz in Sutton Coldfield town centre on 4 March. A court heard the 40-year-old and her child were ultimately saved by the intervention of four passers-by. Raja carried out the attack, his barrister said, because his mother "literally drove him mad" through her disapproval of the relationship. 'Saved' by breast implants'.
Read it all here................................
posted by D.Swami Gwekanandam @ 7:38 PM


Private School in Germany : Imam refuses handshake and lodges complaint against teacher
BERLIN. A Muslim father refused to shake hands with a female teacher in the Pankow district of Berlin. The educator from the private Platanus School accused the man of lack of respect and misogyny, and ended the conversation. The father, who had been at the school for a discussion about his son, lodged a criminal complaint against the teacher, RBB (public radio) reported.
Prior to the conflict pupils had been roughhousing, for which the imam's son had received a written warning. The boy's father, Imam Kerim Ucar, a devout Shiite from Eastern Turkey, after several academic talks with the mother, had according to the broadcaster been invited to the school, too. Even as he entered the conference room, Ucar made it clear hat for religious reasons he could not shake a woman's hand.
According to the couple, the teacher asked the imam four times to offer his hand. The gesture was a German custom and a vital affirmation of respect, she explained. Ucar rejected the request politely but firmly, and put his hand on his heart, which in his religion is the highest possible testimony of respect for a woman. Subsequently the teacher allegedly became loud, and ended the talk.
Read it all here..............
posted by D.Swami Gwekanandam @ 7:24 PM


Happy Independence Day England !!!

From VT
posted by D.Swami Gwekanandam @ 7:14 PM


Shameful: Muslims Hear National Anthem, Respond by not Standing up
We are constantly told, over and over again, that we need to let in Syrian refugees because these people are oppressed and just want safety and freedom.
While it's true some of them might be thinking that way, it seems a large portion of individuals who come into our great nation from Muslim countries don't really appreciate or respect the hospitality they receive. Like how these Muslims responded to the playing of our national anthem for example.
Now, typically, if you're going to live in someone else's country, you show respect for the nation you now call home, especially if your stay turns out to be a permanent one. One of the biggest problems with our modern immigration system is that folks coming here aren't assimilating into American culture and truly viewing this as their new homeland.
If you have no intent on being American, don't come to America. One does not deserve our rights and freedoms if they don't respect our culture or people. This is what progressives call integration.
Read it all here....................
posted by D.Swami Gwekanandam @ 7:09 PM


Muslim President Obama Throwing Temper Tantrums
Tuesday, June 21, 2016
Muslim President Obama refuses to deal with the problem of extreme Islamic terrorism and blames America's 2nd Amendment.
Trump is right. Obama in bed with Isis. Does Obama know that ever since immigrants have entered Europe that it has become unsafe for women to go out after 9 pm, it has become unsafe for hem to where skirts because it tempts the immigrants. You know statistics show, that the amount of rape has gone up in Europe that holds immigrants within the time that the immigrants moved there and now.
Obama is mad because his goal is to dismantle the Second Amendment and he Hates the opposition.
posted by D.Swami Gwekanandam @ 9:48 PM


Video: Robert Spencer on why the Muslim Brotherhood is a terrorist organization
In this new video, I explain why the Muslim Brotherhood should be designated a terrorist organization, and is not a bulwark against jihad terrorism, as is often claimed.
Jihad Watch
posted by D.Swami Gwekanandam @ 9:17 PM


White British Immigrant Tries To Seize Gun, Kill Trump; GUARDIAN To Blame?
The Guardian is a British leftist rag, the whites are self loathing leftists, they even have a Nigra, who writes loads of bullshit about Obama. Most of them have yellow tea stained teeth, spewing forth a lot of shit.
I have been blocked from commenting for using words like Whitey and Nigra. Whatever happened to free speech in Britain? Is it hate speech to refer to someone as Nigra or Whitey. Oh, incidentally I am golden brown to black. The Guardian has no problem spewing hate against Donald Trump.
A young man has been charged with trying to kill Donald Trump. He's apparently a white guy from Britain, visa unknown, who's been thinking about killing Trump for a year. A federal officer claims that Michael Steven Sandford told him that he wanted to kill Donald Trump at his Las Vegas rally on Saturday, June 18 at the Treasure Island Casino.
The 19-year-old tried to get a Las Vegas Metropolitan Police Officer's handgun so he could assassinate the Republican candidate. According to The Associated Press, Sanford was charged with an act of violence on restricted grounds and includes information from a report by Special Agent Swierkowski.
Heavy.com follows tradition in which the "5 Fast Facts" never include race or immigration status–they don't describe Sandford's race, even though he's white, and they don't call him an "immigrant", even though he's British.
If you're looking for a "climate of hate" to blame, I'd say, since he's a young Briton, to have a look at the Guardian. (A typical Guardian effusion pictured at right.)

Read it all here....................
HT : BCF
posted by D.Swami Gwekanandam @ 9:03 PM


An Israeli Rabbi's Response to Obama's Speech on Radical Islam
Rabbi, this is the best video I have heard in a long time. The very fact that he says ISIL is a slap in the face of Israel because he is denying the legitimate existence of the Jewish state.
Obama is a Muslim, or at least a radical Muslim sympathizer. He has ordered the Border Patrol to stand down and allow illegal aliens to cross the borders freely. He uses govt resources to move the illegals throughout the country. He is anti-America and anti-Israel.
posted by D.Swami Gwekanandam @ 4:50 PM


Philadelphia Muslims assault restaurant patrons: "We belong to ISIS"
Genuine jihadis or louts admiring the strong horse? No way to tell at this point. "Police seeking information in assault at Geno's Steaks," by Mari A. Schaefer, Philadelphia Inquirer, June 20, 2016:
Philadelphia police are looking for five men in connection with an assault outside Geno's Steaks on June 11. The men, all caught on surveillance video, fled in two cars – a dark colored pickup truck and an SUV – both with New Jersey license plates.




Police are also looking for one woman described as a getaway driver. Police did not provide information about the assault, but said the video of it was "too graphic" to release. Patrick Kane, a victim of the attack, provided this account. He said he and his wife, Brooke Kane, had spent the night at a friend's wedding and then at an after hours club with another couple, when they all decided to grab a bite to eat at Geno's.
They were just finishing up their cheese steaks when Brooke Kane's girlfriend asked another group of patrons if she could bum a cigarette, Patrick Kane said. "That is when the guys just lost their minds," said Patrick Kane, 31 and a maintenance supervisor at an apartment building. In seconds one man stood up, put his hand over the face of the woman and pushed her across the sidewalk, said Patrick Kane. "'Don't mess with us, we belong to ISIS,'" Kane said the man shouted at them.

Read it all here.....................
posted by D.Swami Gwekanandam @ 2:51 PM


Assyrians file suit against Turkish-Kuwaiti bank for funding jihad terrorism
An Assyrian group that fled the war in Syria has filed a lawsuit in North Carolina against the Turkish-Kuwaiti Bank for funding jihad terrorism.

The terrorism fundraising campaigns by the bank (and its parent financial institutions) were allegedly organized under the pretext of funding humanitarian aid, and the article below points out that "the Turkish connection is massive." Among the many jihad terror groups identified in the lawsuit that were being supported are the Islamic State and the al-Nusra Front.
It is no secret that major jihad-funding groups disguise themselves as aid groups while bankrolling terror orgsanizations across the Middle East and beyond. Recall the Holy Land Foundation trial, the largest terror funding trial in U.S. history, which unveiled the charity's material support for Hamas and also a list of approximately 300 "unindicted co-conspirators" that included CAIR and other mainstream Muslim organizations operating in North America.
It is outrageous to hear the continuous hokum about gun control, curbing American foreign policy and/or wording that might upset and provoke jihadists, as well as the Christian right being blamed for jihad terror, and even the Catholic Church being similarly blamed — by a Florida bishop. Few are willing to confront the alarming reality of the existence of a mammoth network of jihadists that operates on different strats — from the lone wolf who pledges allegiance to the Islamic State to the so-called moderate Muslim groups.
Who claim to represent the interests of mainstream Westerners; and from Islamic states like Turkey and Saudi Arabia that fund jihadist wars and the Wahhabi ideology to the foreign mullahs and jurists who work to propagate the Sharia globally. "Assyrian Group Sues Turkish-Kuwaiti Bank for Funding Terrorism", AINA News, June 21, 2016:
Read it all here.......................
posted by D.Swami Gwekanandam @ 2:44 PM


In wake of Orlando massacre, Hamas-linked CAIR issues new "Islamophobia" report
Instead of announcing a program to teach young Muslims why they should reject the understanding of Islam held by the Islamic State, al-Qaeda, and other jihad groups, the Hamas-linked Council on American-Islamic Relations (CAIR) held a press conference today to unveil its latest cynical and deceptive report on "Islamophobia" in the U.S.
The whole "Islamophobia" enterprise is designed to intimidate people into thinking there is something wrong with opposing jihad terror, and this new report is no different. A few seconds of thought would expose the deceptiveness of it to anyone, but Hamas-linked CAIR is banking on the fact that most people, especially on the Left but not limited to it, will not give the report even that much thought, but will take it at face value, anxious to avoid being stigmatized themselves with the "Islamophobe" label.
For those willing to consider the facts, however, here are some of the problems with the new report:
1. "Thirty-three Islamophobic groups had access to $205 million between 2008 and 2013 to spread fear and hatred of Muslims." Are these groups part of one umbrella organization? No. Are they collaborators? Some are and some aren't.
Do they share funding? No. So $205 million (if that figure is even accurate, which it probably isn't) over six years spread out among 33 different and quite disparate organizations actually averages out to a bit over a million a year per organization — a figure that is actually not a large operating budget for a major organization, and doubtless much smaller than that of Hamas-linked CAIR itself. (And for the record, Jihad Watch has never had anything close to a million dollars in any given year.) Mosque Attacks, Apparent Anti-Islam Spending Up: Report," by Frances Kai-Hwa Wang, NBC News, June 20, 2016:
Read it all here.......................
posted by D.Swami Gwekanandam @ 2:33 PM


Islamic State calls for "lone Wolves" to attack Times Square
ISIS has called for lone wolf bomb attacks on Times Square and more of America's high profile tourist destinations via message board posts where they teach people how to build pipe bombs in their kitchen.
We look at the spread of terrorist propaganda through social media, in this Lip News clip with Elliot Hill and Mark Sovel.

HT : VT
posted by D.Swami Gwekanandam @ 1:34 PM


NRW: Arsenal of weapons with "heavy war weaponry" excavated near Mosque in Germany
An arsenal of weapons of radical islamists was excavated in NRW, North Rhine Westphalia. The "Top secret assignment" took one week and brought heavy war arsenal to the surface. This is what Hessian delegate Ismail Tipi (CDU) says.

According to information of the hessian CDU delegate Ismail Tipi a "top secret assignment" of the SEK in North Rhine Westphalia took place. In the cooler room of a vegetable vendor near a mosque, weapons were found and seized. "According to my information at this particular operation, an arsenal with heavy war weaponry was found.
The danger of arming of the fundamentalists and willing to resort to violence salafists in Germany is very high. This was shown clearly by this secret operation", said Tipi on Friday at a press conference.
The Extremism expert also assumes that more weapons stocking took place in other cities. For instance the Hamburg intelligence service for constitutional protection also speaks of a heightened number of supporters of armed jihad.
Read it all here.........................
posted by D.Swami Gwekanandam @ 1:28 PM


When Terrorists Can't Be Muslims
According to Barack Hussein Obama, "ISIL is not Islamic." According to the Daily Beast, "reports indicate" that Orlando shooter Omar Mateen "was not that pious a Muslim." Progressives downplaying the role of Islam in terrorism is old news.

Here's something new: According to NPR's Dina Temple-Raston, it seems as if "the motive for this attack had very little—or maybe nothing—to do with ISIS." Why? Because intelligence officials have "yet to find any indication that [Mateen] became noticeably more religious." See the problem? If ISIS isn't a true representation of Islam and if Omar Mateen wasn't a particularly devout Muslim, wouldn't that make him—by progressives' own logic—an exemplar ISIS terrorist? Apparently not.
As it turns out, Islamist terrorism is for confused Muslims only until a confused Muslim commits mass murder in the name of Islam. When that happens, Islamist terrorism turns out to be for the serious and devout, after all. One wonders what Dina Temple-Raston thinks of Mohammad Atta, who hit a few topless clubs before flying a passenger plane into the World Trade Center. Not devout enough to be a real member of al-Qaeda?
Once we stop taking our enemies at their word, who's to say what we're up against and how, therefore, we prevail? Obama recently asked what purpose it would serve to call radical Islam by its proper name. For starters, it would align with reality, which would be the beginning of clarity. From there, maybe we could face squarely what we need to do to win.



Read it all here...............
HT : BCF
posted by D.Swami Gwekanandam @ 1:09 PM


CAIR Calls out 'Islamophobes' but Who Is CAIR?
Just nine days after the Orlando massacre carried out by Islamist Omar Mateen, the Islamist Council on American-Islamic Relations (CAIR) published an alleged list of Islamophobic groups operating in the United States.
This same CAIR was officially designated a terrorist group on November 15, 2014, by the United Arab Emirates (UAE).
The list includes Clarion Project.The Council on American-Islamic Relations makes allegations but fails to point out its own terror ties as a designated a terrorist group.
YOU CAN READ ALL ABOUT CAIR IN THIS FACTSHEET.
CAIR's terrorist designation places it alongside terrorist groups al-Qaeda, the Muslim Brotherhood and ISIS. CAIR challenged its terrorist designation, but failed and is still designated a terrorist group.
CAIR tried to shut down free speech and women's rights in America by trying to shut down screenings of the documentary film Honor Diaries at the University of Michigan, the University of Chicago, the University of South Dakota and Oklahoma State University. CAIR's attempts to silence free speech and women's rights in America have failed each time they have been challenged.





Read it all here...............
HT : BCF
posted by D.Swami Gwekanandam @ 12:47 PM


Saudis Kept Two Terror Groups Off U.S. List - And Hillary Clinton adjutant Huma Abedin has ties to both of them.
The Saudi Arabian government apparently had so much clout with previous U.S. administrations that they refused to designate as terrorist organizations two terror-funding Islamofascist groups linked to Huma Abedin, now the vice-chairman of Hillary Clinton's presidential campaign. Abedin is joined at the hip to Hillary. She is to Mrs. Clinton what Valerie Jarrett is to President Obama.

That two deadly terrorist groups avoided proper scrutiny for years is a chilling reminder of how close Mrs. Clinton's political network is to the brutal Muslim Brotherhood, possibly the Left's favorite Islamist operation. It also underlines the extent to which Islamist enemies of the United States have infiltrated the American political establishment. And it takes on added importance now that polls show the pathologically dishonest Alinskyite radical who wrote the communitarian manifesto It Takes A Village has a significant lead over presumptive Republican nominee Donald Trump.
Sifting through archived media reports, Breitbart's Lee Stranahan discovered it was known in the weeks following the 9/11 attacks that the International Islamic Relief Organization (IIRO) and its parent entity the Muslim World League (MWL), both of which are directly funded by Saudi authorities, were financial backers of al-Qaeda. "The Saudis have probably done more to penetrate Al Qaeda than any other foreign intelligence service, but Al Qaeda in turn has penetrated the Saudi regime," Newsweek reported the month after 9/11.
Although the IIRO, whose website calls the group the International Islamic Relief Organization of Saudi Arabia (IIROSA), and MWL "have been used by bin Laden to finance his operations," they were "left off the list of groups sanctioned by the United States last week, U.S. officials hinted … in order to avoid embarrassing the Saudi government."
The League acknowledges on its website that it is "engaged in propagating the religion of Islam" and "elucidating its principles and tenets." It also engages in strategic lying, known in the Islamic world as taqiyya. The League "is well known for rejecting all acts of violence and promoting dialogue with the people of other cultures," its website claims, adding that it does "not intend to undermine, dominate or practice hegemony over anyone else."
It claims on the site that it has "external centers," "external offices," and "Islamic centers" in Argentina, Australia, Austria, Bangladesh, Belgium, Bosnia Herzegovina, Brazil, Burundi, Canada, Congo, Denmark, Egypt, France, Hungary, Indonesia, Italy, Jordan, Malaysia, Mozambique, Netherlands, Nigeria, Pakistan, Russia, South Africa, South Korea, Spain, Sudan, Sweden, United Kingdom, and other countries. IIRO describes itself as "a charity organization emanating from the Muslim World League."
Read it all here..................
posted by D.Swami Gwekanandam @ 7:48 AM


DOJ releases unredacted Orlando jihad transcript after criticism
People are getting fed up with the Obama administration's determination to obscure the nature and magnitude of the jihad threat. And that is all to the good.

"BREAKING: DOJ releases UNREDACTED transcript after criticism," The Right Scoop, June 20, 2016 (thanks to Pamela Geller): After much criticism this morning, the FBI and DOJ released an unredacted transcript one of the 911 calls Omar Mateen made, where he pledged allegiance to ISIS: BREAKING: DoJ & FBI release statement in response to criticism of #Orlandoshooting transcript pic.twitter.com/PB543pakrt
— Paula Reid (@PaulaReidCBS) June 20, 2016
.
Read it all here...................
posted by D.Swami Gwekanandam @ 7:31 AM


NPR whitewashes Mateen's jihadist motive, calling his pledge of allegiance to the Islamic State a publicity stunt
In the name of political correctness, the leftist ideologues are at it again, abetting jihadists by publicly denying their destructive ambitions for the West. This time, it's NPR stating that Mateen "evoked ISIS as a 'cover story' to gain more publicity." This make-it-up-as-you-go approach has no limits in the propaganda war against truth. It's a privilege to be living in a free democracy where such folly can be openly exposed as the risk to public safety that it is.

It wasn't enough for broadcaster Scott Simon that Mateen pledged allegiance to the Islamic State, or that Mateen cased Disney and the Pulse in the company of his wife; it wasn't even enough that "Disney notified FBI the couple may have been casing Disney in April"; and that on the day of the Pulse massacre, Mateen posted on the internet: "Now taste the Islamic state vengeance."
For Simon, this was all part of an elaborate publicity stunt. In addition, although the FBI released transcripts of 911 calls that Mateen made during his massacre and they were redacted with content relating to Islam removed, according to Robert Spencer "even what has been released shows that Orlando jihad mass murderer Omar Mateen was acting avowedly in the name of Islam and in accord with its teachings." "NPR: Mateen Only Evoked ISIS as a 'Cover Story' to Gain 'More Publicity'…for Shooting 100!", by Tim Graham, NewsBusters, June 20, 2016:
On NPR's Weekend Edition Saturday, the play-down-Islam game was in full swing. The headline online was "Orlando Shooter Update: Few Warning Signs Point To Radicalization." NPR anchor Scott Simon said unnamed federal officials [translation: Obama appointees?] were "struck by the fact that the shooter, Omar Mateen, doesn't seem to have exhibited any of the warning signs often associated with radicalization. They're exploring whether Mateen invoked ISIS's name not because he follows that group, but perhaps in hopes of getting more publicity for his attacks."….
Jihad Watch
posted by D.Swami Gwekanandam @ 7:23 AM


Idaho residents call for justice for 5-year-old girl raped by Muslim migrants: perps remain unpunished
UPDATE: Authorities are now furiously denying that there was any gang rape or that the refugees involved were Syrian, without addressing the other allegations. Their claims would inspire more confidence if authorities weren't lying to the public with increasing frequency, especially in regard to Muslim migrants.

The details in this petition are mostly in this initial report, but authorities are not taking action. Sign this petition here — it is an attempt by residents of Twin Falls, Idaho to bring attention to this heinous crime that is being covered up in the interests of keeping Americans ignorant about the risks involved in importing large numbers of Muslim migrants.
"Justice For Our Children




Letter and Petition to




To Whom It May Concern,




On behalf of the residents of Twin Falls, Idaho, we are presenting this petition in an attempt for justice for a local five year old girl. This little girl, as stated in the news, was raped, and urinated on by three Syrian refugee boys of the ages 8, 11, and 13. The boys took her at knife point into a laundry room and proceeded to take part on the previous stated actions which was videotaped by the eldest boy.
The father was also caught on tape high fiving the boys for their actions. The incident as well as the video was submitted to the police department. However, due to a language barrier, and the ages of the children involved, this case is being sealed. Many people in this community are in awe, and outraged that no consequences are being served to these boys nor their parents for this vile incident.
Read it all here............................
posted by D.Swami Gwekanandam @ 7:16 AM


ARCHIVES
Previous Post
Links
My Links
Nuffnang
Test
Military Related Links
Q&A Battle of Mogadishu
Black Hawk Down
Ranger Awang Rawang -
George Cross
Combat Art
Malaysian Military
Military Dictionary
Infantry Magazine
4th Inf Div Mech
Okinawa Marine Page
Stabilisation Force
Quadrant Magazine
History Malaya
The War Against,
Indonesia
Lest We forget
Malayan Emergency
Collection
Australian Army News
Wars of Vietnam
RAAF School In M'sia
Brits In S'pore and Malaya
S'pore-Malaysia Relations
Allied Participation In
The Vietnam War-,
Malaysia Included
Short Military Fiction
Singapore
Aussies At War
Combat In The Jungle
History Of The
British Army
Remembering
The Gurkhas
In Malaya
Royal Navy
Combat Tracker Team
Sixties Timeline
Institue of Defence and
Strategic Studies
Singapore Window
Singapore Armed Forces
Website
Panzer Divisions WW2
Basics Of Warfare
Violence In The Congo
Malaysia & United Nations
West Point
Military Academy
RMA Sandhurst
OCS Portsea
RMC Duntroon
NZ Forces
Military Colleges
Indonesian Military
& Democracy
Indonesia At
The Crossroads
World War 1 Document
Archive
Explore World War 1
Explore World War 2
World War 2 Net
World War 2 In Europe
Book References-
Insurgency Malaya
Malayan Emergency
Collection
Lessons From Malaya
Malaya,1948:Britain's
"Asian Cold War"
NZ Forces In Borneo
Malayan Emergency-
Australian Pespective
Malaya, My Far East
Slim School
Cameron Highlands
The Undeclared War
(Indonesian Confrontation)
-Book Review
The Queen's Gurkha
Signals
During
Confrontation
Brief History 4th RAR
In Malaya & Borneo
Aussies At War
Against Indonesia
Conflict and Confrontation
in SEA,
1961-1965,Britain,
US and the creation of Malaysia
D-Day(Operation
Overlord)
OMAHA Beachhead
-Historical
Division War
Department
Vietnam Resources
For The Historian
The Royal Irish Rangers
Queen's York Rangers
Early Ranger History
75th Ranger Regiment
Roots of Honor
-Histories
of the 14th U.S. Infantry
US Army Homepage
Under fire images
from Vietnam
Vietnam,
Death & Home
Photos, Articles,
and Research
on the European
Theater
in World War II
Complete Articles
On Middle East Conflict
The Israeli War
Of Independence
IDF Israel
Middle East And
Jewish Studies
The Quest For Peace
In The Middle East
US Coast Guard History
Memories Of Combat
Women In Combat
Korean War
Combat Photos
Photographing
Under Fire
Under Fire
US Army
Public Affairs
Military Equipment
Guide
The History Net
Canon, Machine Guns
And Ammunition
HK Assault rifles
AK Assault Rifle
Homepage
Modern Firearms
Main Battle Tanks
Former USSR
M1A1 / M1A2 Abrams Main
Battle Tank
, USA
Main Battle Tank:
Challenger 2
Leopard 2A6
Leclerc Main
Battle Tank
Israeli Main
Battle Tank
Swedish Armor
Infantry Fighting
Vehicle-Bradley
Italian IFV
French IFV
British IFV
Definition IFV
Scandinavian Armor
For Adventure
Training
Contact

My Land
Infantry
Weapons

Google News
World
News From Israel
Skull

Soldier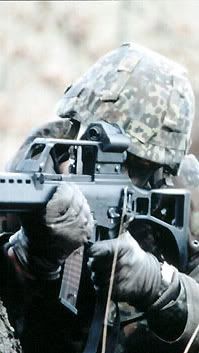 Skull

Warriors

Managers
of
Death &
Destruction

Bloody Minded

Queen of the
Infantry
Follow Me!
Brave Men
Powered by