Rangers
Newsmax
Nuffnang
Miscellaneous
No Atheists
In A Foxhole
"When you're left wounded on

Afganistan's plains and

the women come out to cut up what remains,

Just roll to your rifle

and blow out your brains,

And go to your God like a soldier"


"We are not retreating. We are advancing in another direction."

"It is fatal to enter any war without the will to win it."

"Old soldiers never die; they just fade away.

"The soldier, above all other people, prays for peace,

for he must suffer and be the deepest wounds and scars of war."


"May God have mercy upon my enemies, because I won't ."
"The object of war is not to die for your country but to make the other bastard die for his.

"Nobody ever defended anything successfully, there is only attack and attack and attack some more.

"Fixed fortifications are a monument to the stupidity of man."
"It is foolish and wrong to mourn the men who died.
Rather we should thank God that such men lived.


The Soldier stood and faced God
Which must always come to pass

He hoped his shoes were shining
Just as bright as his brass
"Step forward you Soldier,
How shall I deal with you?


Have you always turned the other cheek?


To My Church have you been true?"


"No, Lord, I guess I ain't


Because those of us who carry guns


Can't always be a saint."


I've had to work on Sundays

And at times my talk was tough,

And sometimes I've been violent,

Because the world is awfully rough.

But, I never took a penny

That wasn't mine to keep.

Though I worked a lot of overtime

When the bills got just too steep,


The Soldier squared his shoulders and said

And I never passed a cry for help

Though at times I shook with fear,

And sometimes, God forgive me,

I've wept unmanly tears.

I know I don't deserve a place

Among the people here.


They never wanted me around


Except to calm their fears.


If you've a place for me here,


Lord, It needn't be so grand,


I never expected or had too much,


But if you don't, I'll understand."


There was silence all around the throne

Where the saints had often trod

As the Soldier waited quietly,

For the judgment of his God.

"Step forward now, you Soldier,

You've borne your burden well.

Walk peacefully on Heaven's streets,

You've done your time in Hell."


Local Socio
Political Bloggers
Sites of Interest
Glorious
Malaysian Food
Foreign Bloggers
&
Other Stuff
Gaming
Band of
Brothers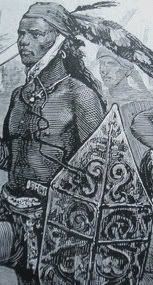 Podcast
Accessories
Band of Brothers
Warriors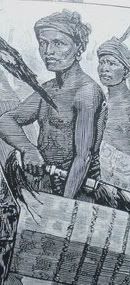 Brothers
Warriors
Warriors
Warriors
Warriors
Warriors
Warriors
Warriors
Warriors
Warriors
Warriors
Warriors
Warriors
Warriors
Warriors
Warriors
Warriors
Warriors
Warriors
Warriors
Warriors
Warriors
Warriors
Warriors
Warriors
Warriors
Warriors
Warriors
Warriors
Warriors
Warriors
Warriors
Warriors
Warriors
Warriors
Warriors
Warriors
Warriors
Warriors
Warriors
Warriors
Warriors
May the year 2014, be plentiful, with happiness, health and wealth to all the visitors, to my blog
Sunday, November 30, 2014
This will remain on top until the end of the year, may you lives glitter with happiness, hope and prosperity this year, 2014.
posted by D.Swami Gwekanandam @ 11:59 PM


99 Years of Turkish Genocide
Thursday, April 24, 2014
Jihad Watch : In the declining days of the Ottoman Empire and the time of the birth of the secular Turkish republic, Christians in Anatolia were seen either as kuffar harbi, Infidels at war with Islam, and/or enemies of the Turkish state, for seeking political union with Greece and independence for Armenia.
They were massacred and exiled wholesale. Before that, Anatolia had had a significant Christian population, and often a dominant Christian majority, since the dawn of Christianity. My own family was exiled from the crumbling Empire in 1918 for declining to convert to Islam. But Islamic supremacists never, ever take responsibility for the evil they perpetrate, and apparently the secular (and rapidly de-secularizing) Turks are no different.
"99 Years of Turkish Genocide,"
AINA
, April 23: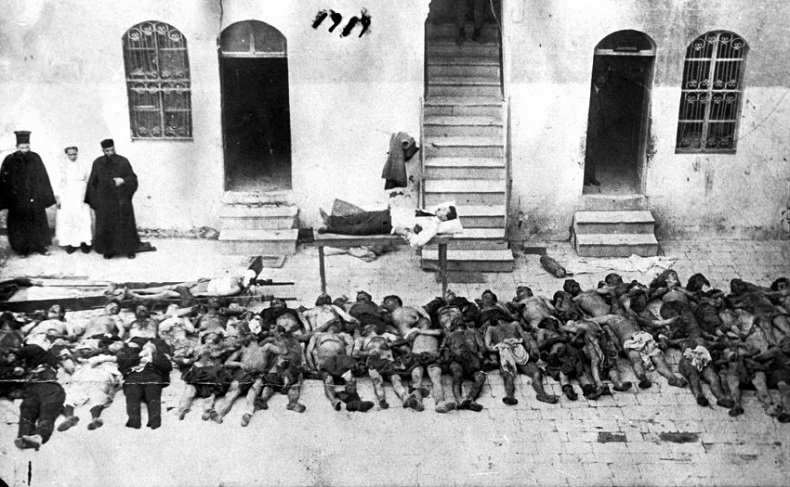 Read it all here......
posted by D.Swami Gwekanandam @ 7:59 PM


Islam, Dictators, and Christian Persecution: Raymond Ibrahim on Shine TV
Raymond Ibrahim : I was interviewed nearly a year ago on Shine TV, a New Zealand Christian channel.




The ten-minute discussion with host Allen Lee focuses on a wide range of topics, including Arab dictators versus Islamists and the phenomenon, historic and modern, of Christian persecution.
Watch the video
posted by D.Swami Gwekanandam @ 7:56 PM


Gavin Boby: Leading the fight to stop Islamization
Blazing Cat Fur : The Islamization of the West is charging full speed ahead with over 1500 mosques in England alone.
While politicians talk about curbing immigration and groups like the EDL protest, most people feel powerless as they see the former glory of their nation slip away in the sea of political correctness, multiculturalism and out-of-control Muslim immigration.
Gavin Boby is the founder of Law and Freedom Foundation, an organization which started in 2011, to empower local communities, facing the threat of new mosques or mosque expansions in their neighborhoods, to be proactive and use the law to fight against Islamization.
To date, Law and Freedom Foundation has stopped 17 out of 19 mosque planning applications, a success rate of nearly 90%. And as Boby told me, his goal for 2014 is to oppose all mosque planning applications in England, effectively putting a freeze on mosque construction. He has no doubt this can be accomplished.
Read it all here........
posted by D.Swami Gwekanandam @ 7:52 PM


Kenya: Religion of Peace Clerics Inciting Violence
All Africa : Kenyan police on Monday (April 21st) identified Muslim cleric Sheikh Iman Ali as one of three religious leaders responsible for radicalising youths in Mombasa's Majengo area, Kenya's The Star reported.
Ali has formerly led prayers at the Masjid Shuhada (formerly Masjid Mussa) and Masjid Mujahideen (formerly Majid Sakina), two mosques allegedly used by radicals to indoctrinate youth, according to Mombasa County police commander Robert Kitur.
The police have obtained copies of Ali's sermons preaching violence, including threatening to avenge the killers of Abubakar Shariff Ahmed, known as Makaburi, assassinated in Mombasa on April 1st. Ali, a madrasa teacher, is rumoured to be Makaburi's successor.
"Our officers have finished profiling him and are awaiting more witnesses to build their case before he is apprehended and charged in court of law," Kitur said. Read it all here...........
Hat tip : RoP
posted by D.Swami Gwekanandam @ 7:49 PM


Oregon Vegetable Ranch Trans-formed into Terror Training Camp
New York Post : An Oregon woman says she thought she was opening up her family's ranch to local Muslims to teach them how to grow and can veggies — and that her husband was even expecting a tax write-off.
But US-born Muslim convert Eva Hatley testified in Manhattan federal court Tuesday that after the "carloads'' of fellow Muslims she met through her mosque arrived at the 160-acre ranch in Bly in 1999, the couple watched helplessly as their home was turned into an al Qaeda training camp.
"It wasn't anything like I envisioned for the property," insisted Hatley, testifying at the trial of one-eyed, hook-handed hate preacher Abu Hamza al-Masri. Hatley, a two-time witness-protection-program flunky who prefers going by her Muslim name, Ayat Hakimah, said other Muslims from London would soon arrive on al-Masri's orders.
Hatley's then-husband, Ivan Rule, was temporarily out of town "shepherding" while his longtime ranch was being overrun with terrorists-in-training, she said. Read it all here.....
Hat tip : RoP
posted by D.Swami Gwekanandam @ 7:44 PM


Turkey's Erdogan offers 'condolences' to grandchildren of Armenians killed by Ottomans
Blazing Cat Fur : (Reuters) - Turkish Prime Minister Tayyip Erdogan offered his condolences on Wednesday to the grandchildren of Armenians killed in World War One by Ottoman soldiers.
In a statement issued on the eve of the 99th anniversary of the deeply contested deaths, Erdogan described the events of 1915 as "inhumane," using more conciliatory language than has often been the case for Turkish leaders.



A Turkish government official said it was the first time a Turkish prime minister had offered such explicit condolences. See also here. Reaction in Turkey: Nationalist party slams, main opposition welcomes
Turkish PM Erdoğan's 1915 message.
posted by D.Swami Gwekanandam @ 7:40 PM


Houston: Muslim arrested for making terroristic threats and displaying hoax bomb after four-hour standoff at Walmart
Jihad Watch : America, here is your future.
Here is the future you have chosen by electing leaders who are — almost to a man or woman — willfully ignorant about the nature and magnitude of the jihad threat, and complacently trusting that a Muslim community in the U.S. that is largely under the control of the Muslim Brotherhood will clean its own house.
Here is the future you have chosen by standing by and passively acquiescing in the demonization and marginalization of everyone — everyone — who told you about this threat honestly. Incidents like this will one day, not too long from now, be a more or less daily occurrence. You can't say you weren't warned.
"Suspect in custody after bomb scare at Kemah Walmart," by Craig Hlavaty, Houston Chronicle, April 19:
Read it all here..................
posted by D.Swami Gwekanandam @ 7:40 PM


Iranian President's Wife Parties Hard as Poor Suffer
Arabian Business : Iranian President Hassan Rouhani, already under pressure from conservatives for his tentative opening to the West, was criticised on Tuesday for what his opponents called a "lavish ball" thrown by the first lady.
Held in a palace of the deposed Mohammad Reza Shah in wealthy northern Tehran, the all-female dinner was held to mark Women's Day on Saturday which coincides with the birthday of the Prophet Mohammad's daughter Fatima, a paragon of Muslim virtue.
But hardliners in parliament said the event showed Rouhani was indulging in luxury while normal Iranians suffer economic hardship, caused in part by Western economic sanctions. "Can one preach austerity and financial sacrifice and yet throw a lavish party on the public coffers?" one of them said in parliament where at least eleven members signed a petition chastising the president. Read it all here......
Hat tip : RoP
posted by D.Swami Gwekanandam @ 7:31 PM


Elder of Ziyon: Abbas' Holocaust doubletalk
Blazing Cat Fur : There's a sucker born every minute, and today's is Rabbi Marc Schneier:

Palestinian President Mahmoud Abbas called the Holocaust the "single greatest tragedy in modern-day history" during a meeting with a visiting American rabbi in Ramallah on Sunday.





According to Rabbi Marc Schneier of the Foundation for Ethnic Understanding, a Jewish-Muslim interfaith group, Abbas agreed to make a public declaration on behalf of Holocaust-remembrance efforts around the world, as well as to speak out against attempts to ban circumcision and ritual slaughter in several European countries.
Continue reading at Elder's blog for details on how this man was taken in by Abbas.
posted by D.Swami Gwekanandam @ 7:31 PM


U.S. "switched sides in the war on terror," allowed $500 million of weapons to reach al-Qaeda jihadists
Jihad Watch : It's really no wonder that things have fallen out the way they have.
When there is an administration in Washington that has essentially "switched sides" and is aiding the jihadis who murdered 3,000 Americans on 9/11, and the mainstream media is avid to protect that administration from the slightest hint of adverse publicity, it is no surprise that those who speak clearly about the jihad terror threat are demonized and smeared, and shunned by the clueless and cowardly.
The entire world is upside down, and there is no one in any position of significant power or influence who is standing against the West's headlong rush to suicide. "Benghazi attack could have been prevented if US hadn't 'switched sides in the War on Terror' and allowed $500 MILLION of weapons to reach al-Qaeda militants, reveals damning report," by David Martosko, Daily Mail, April 22:
Read it all here..............
posted by D.Swami Gwekanandam @ 7:23 PM


Muslims enraged over al-Qaeda video at 9/11 Museum; Museum removes mention of "Islamic terrorism" from its website
Jihad Watch : Here is yet another attempt to rewrite history and pretend that the 9/11 hijackers were not Islamic jihadists who were inspired by Islamic texts and teachings.
"The screening of this film in its present state would greatly offend our local Muslim believers as well as any foreign Muslim visitor to the museum," wrote Sheikh Mostafa Elazabawy.
"Unsophisticated visitors who do not understand the difference between Al Qaeda and Muslims may come away with a prejudiced view of Islam, leading to antagonism and even confrontation toward Muslim believers near the site."
The sinister "moderate" professor Akbar Ahmed adds: "The terrorists need to be condemned and remembered for what they did. But when you associate their religion with what they did, then you are automatically including, by association, one and a half billion people who had nothing to do with these actions and who ultimately the U.S. would not want to unnecessarily alienate."
But this is a sleight-of-hand. It is not the 9/11 Museum that is associating their religion with what they did. It was the 9/11 hijackers themselves who associated their religion with what they did. Elazabawy and Ahmed want the Museum to ignore and whitewash that fact, and no doubt it will comply: it has already begun to do so by removing mention of "Islamic terrorism" from its website.
Read it all here............
posted by D.Swami Gwekanandam @ 7:02 PM


MERS Virus Accelerating in Saudi Arabia
Gulf Business : Saudi Arabia has discovered another 17 cases of Middle East Respiratory Syndrome (MERS), as the total number of confirmed infections of the SARS-like disease has jumped by a third in the kingdom in the past week.
King Abdullah replaced the health minister, Abdullah al-Rabeeah, on Monday amid growing public disquiet at the spread of the disease, which was discovered two years ago and kills around a third of sufferers. Rabeeah said on Sunday he did not know why there had been a surge but said it might be part of a seasonal pattern since there had also been a rise in infections last April and May.
However, the jump is of particular concern as Saudi Arabia is expected to have a large influx of pilgrims from across the world in July during the Muslim fasting month of Ramadan, followed in early October by the arrival of millions of people to perform the annual Haj in Mecca and Medina.
Jeddah, Saudi Arabia's second-largest city where many of the new cases have been discovered, is the main entry point for pilgrims visiting nearby Mecca, site of the holiest places in Islam but where there have been no confirmed cases so far. Read it all here.......
Hat tip : RoP
posted by D.Swami Gwekanandam @ 6:55 PM


France: Prime Minister launches "anti-jihad" plan to "dissuade, prevent, punish" those tempted to join jihad
Jihad Watch : This news report is somewhat unclear.
It seems as if the French are only directing this effort against Muslims planning to join the jihad in Syria, but they may also be planning to direct it against Muslims who want to wage jihad at home.
In any case, it is extremely noteworthy that Hollande spoke about this during the official opening of an exhibit dedicated to the pilgrimage to Mecca, and that the plan apparently refers explicitly to "jihad," and not just to "radical violent extremism" or one of the many other euphemisms that U.S. officials use to avoid offending Muslims.
The Hollande government, despite the fact that he was elected by Muslims who were angered by Sarkozy's counter-terror efforts, seems to be breaking ranks with the rest of the West in speaking honestly about the reality of jihad violence. We'll see how long it lasts. "France: Valls launches 'anti-Jihad' plan to stop extremists," by Tullio Giannotti, ANSAmed, April 23:
Read it all here............
posted by D.Swami Gwekanandam @ 6:42 PM


Moderate Fatah's military wing: "Armed resistance until the liberation of all of Palestine"
Jihad Watch : "Of course, Israel cannot be expected to negotiate with anyone who is dedicated to its destruction.
But while I know you have had differences with the Palestinian Authority, I believe that you do have a true partner in President Abbas…" — Barack Obama, March 21, 2013 "PA Chairman Mahmoud Abbas is also the head of Fatah."



"Fatah's military wing: 'Armed resistance until the liberation of all of Palestine,'" by Itamar Marcus and Nan Jacques Zilberdik, Palestinian Media Watch, April 23: Fatah's military wing, the Al-Aqsa Martyrs' Brigades, announced that they "will adhere to the option of armed resistance until the liberation of all of Palestine," the independent Palestinian news agency Ma'an reported. The expression "the liberation of all of Palestine" is a common Palestinian euphemism used to refer to the destruction of Israel.
Read it all here...........
posted by D.Swami Gwekanandam @ 6:30 PM


Reza Aslan: Idea of resurrection "absolutely has no basis in 5,000 years of Jewish history, scripture or thought"
Jihad Watch : In today's politically correct culture, marching in the establishment lockstep, not ability, is what gets you ahead.
The mainstream media lionizes people not because of their particular acumen, talents or intelligence, but because they parrot the establishment line that the media wants the public to adopt: contempt for America, hatred for Israel, disdain for Christianity and the Judeo-Christian tradition, and endless justification for Islamic supremacists and jihadists.
A prime example of this is our old friend Reza Aslan, the arrogant, foul-mouthed media darling who keeps revealing his abysmal ignorance in interview after interview, making howling errors of fact and then, when caught out, dismissing them as "typos."
The latest "typo" from Aslan is his statement, in yet another of an endless series of fawning interviews by besotted Leftists (this time in Salon), that the idea of resurrection "simply doesn't exist in Judaism. The idea of an individual dying and rising from the dead absolutely has no basis in five thousand years of Jewish history, scripture or thought.
So, that's the thing: No matter what you think about the resurrection, the thing that's kind of fascinating from an historical perspective is that there is simply no Jewish context for it."
Read it all here...........
posted by D.Swami Gwekanandam @ 6:28 PM


Only 35% of Americans now think U.S. is winning War on Terror
Jihad Watch : This is the lowest level in three years of likely U.S. voters who think we're winning the "War on Terror," but I am astonished that it is that high.
After all, the "War on Terror" has been declared over at least three times (in 2012 and twice in 2009), so the Rasmussen Reports survey is rather like asking people if they think the U.S. is winning World War II.
Also, since the Obama Administration has now "switched sides" in this erstwhile war and is now arming al Qaeda, what exactly constitutes "winning"? Would that be al Qaeda victories and advances, or advances of the cause of freedom?
Would a victory in the "War on Terror" be the imposition of Sharia, or its rejection? If only the Great Leader in Washington would explain! "War on Terror Update," Rasmussen Reports, April 22 :
Read it all here...........
posted by D.Swami Gwekanandam @ 6:26 PM


Tony Blair: Forget Russia, worry more about Radical Islam
Eye On The World : (London) In a speech today former British PM Tony Blair and UN envoy to the Middle East urged Western Nations to forget about its differences with Russia and China and together fight the scourge of Radical Islam that is sweeping the world.
He also spoke about the the "absurdity" of spending billions of dollars on security against an ideology which is being "advocated" in the schools and institutions of "countries with whom we have intimate security and defence relationships".



On the issue of Syria, Mr Blair said he understood the UK's reluctance not to take military action, but he would have pushed for the imposition of no-fly zones had he still been in office two years ago.


"I know what the difficult consequences are of intervention, but if you look at Syria you see the consequences of non-intervention, and non-intervention there is something for which we will pay a very heavy price."

On the issue of Israel Mr Blair said:




In the centre of this maelstrom, is Israel. Its alliance with the USA, its partnership with leading countries of Europe, and the fact that it is a Western democracy, mean that its fate is never going to be a matter of indifference. Over these past years, with considerable skill, the Israelis have also built up relationships with China and with Russia. These aren't the same as their long standing Western alliances but they have significance. Were the Israelis to be pulled into a regional conflict, there is no realistic way that the world could or would want to shrug it off. For the moment, Israel has successfully stayed aloof from the storm around it. But the one thing the last few years has taught us (and them) is that we can expect the unexpected.

And on Islam:




For the last 40/50 years, there has been a steady stream of funding, proselytising, organising and promulgating coming out of the Middle East, pushing views of religion that are narrow minded and dangerous. Unfortunately we seem blind to the enormous global impact such teaching has had and is having. Within the Middle East itself, the result has been horrible, with people often facing a choice between authoritarian Government that is at least religiously tolerant; and the risk that in throwing off the Government they don't like, they end up with a religiously intolerant quasi-theocracy.
Take a step back and analyse the world today: with the possible exception of Latin America (leaving aside Hezbollah in the tri-border area in South America), there is not a region of the world not adversely affected by Islamism and the ideology is growing. The problems of the Mid East and North Africa are obvious. But look at the terror being inflicted in countries – Nigeria, Mali, Central African Republic, Chad and many others – across Sub Saharan Africa. Indeed I would argue that that religious extremism is possibly the single biggest threat to their ability to overcome the massive challenges of development today.

The full speech can be found here.
posted by D.Swami Gwekanandam @ 6:16 PM


Jihadists now control secretive U.S. base in Libya
Jihad Watch : Why is this a big deal? The U.S. was arming al Qaeda in Libya, so why should anyone be upset that it has taken over this base?
In fact, Barack Obama and John Kerry should fly over to Libya forthwith and hand it over to al Qaeda leaders in a nice ribbon-cutting ceremony.
Anything less, in fact, would be "Islamophobic," and would not be showing our jihadist brothers "mutual respect." Air Force One to Libya, now!
"Jihadists Now Control Secretive U.S. Base in Libya," by Eli Lake, The Daily Beast, April 23: A camp on the Libyan coastline meant to train terror-hunters has instead become a haven for terrorists and al Qaeda.
A key jihadist leader and longtime member of al Qaeda has taken control of a secretive training facility set up by U.S. special operations forces on the Libyan coastline to help hunt down Islamic militants, according to local media reports, Jihadist web forums, and U.S. officials.
Read it all here..........
posted by D.Swami Gwekanandam @ 6:15 PM


On the impracticalities of hudud in Malaysia – Nicolei
Wednesday, April 23, 2014
Malaysian Insider : Under hudud laws, murder is a capital punishment, yet if the victim's family is agreeable for the murderer to pay "diyah", or blood money, to compensate the family, the murderer can escape the mandatory death sentence.
My first question is why is it then that apostates and adulterers are not allowed to escape the mandatory death sentence for apostasy and adultery by paying compensation to the aggrieved family or spouse?
Why is it unmarried people cannot pay compensation to any aggrieved family to escape the mandatory whipping for sex before marriage? The victim of the murderer is dead as a result of the crime committed by the murderer, while there are no dead victims from the apostasy and adultery. How do these vast differences show that the hudud is just and reflect a just God, since it is claimed that the hudud are Allah's just laws?
It would be good if Muslims can help me understand the "justice" or lack of it, as my perception from these anomalies in justices is that Islam considers apostasy and adultery to be far worse crimes than murder.
On the assurances that hudud will not affect non-Muslims, I respectfully disagree. Under hudud, the testimonies of four Muslim males of good character are required to convict a rapist. The testimonies of non-Muslims are not valid; besides the hudud court does not cover non-Muslims.
In all of Islamic judicial history since Mohammed's time till today, there has not been any conviction of rape based on four Muslim males.My question: In what way will it not affect the non-Muslim girl who is raped in front of her family by a Muslim?
Her family members' testimonies cannot be considered according to the letter of the law. How is she going to get the four Muslim males witnesses, who if they were men of good character, would have prevented the rape in the first place?
Read it all here........
posted by D.Swami Gwekanandam @ 8:08 PM


France: Muslim unfolds prayer carpet in church, reads Qur'anic verses during Easter mass
Jihad Watch : This is clearly a gesture of supremacism.
Imagine the uproar if a Christian had entered a mosque and begun to read from the New Testament and pray Christian prayers. But no one will take any notice of this. Western authorities take Islamic supremacism for granted.
They aren't even aware of the fact that Islam claims all the Biblical prophets, and Jesus as well, as Muslim prophets, and have no knowledge of or interest in the implications of that fact.
But those implications will eventually become quite clear to them. "France: Muslim unfolds prayer carpet in church, reads Koranic verses during Easter mass," Creeping Sharia, April 21:
Read it all here..........
posted by D.Swami Gwekanandam @ 8:01 PM


Syrian rebels 'take aim' at Christian toddler
Jihad Watch : When it comes to Muslim persecution of Christians, increasingly the past is a blueprint to the present.
According to Sham Times and other Arabic websites, jihadi social media networks posted the above picture of a child sitting on the ground while surrounded by armed men pointing their rifles at him. The caption appearing with the picture, purportedly posted by a supporter of the Free Syrian Army, is "Our youngest hostage from among the hostile sects of Kessab."
Kessab is a predominantly Christian Armenian village in Syria near the Turkish border. Earlier it was invaded by jihadis, who terrorized, pillaged churches, and prompted some 2000 residents to flee. Initial reports had stated that about a dozen families remained as hostages.
Since the picture appeared on Arabic social media, many have expressed shock and outrage, condemning the Syrian "rebels," while others cast doubt on the authenticity of the picture.


Of course, those wondering what the jihadis have to gain from taking such a picture and making it public would do well to remember that these are the same "rebels" who decapitate people and wave their severed and bloodied heads in front of cameras while smiling; these are the same "freedom fighters" who literally eat their victims on camera. :
Read it all here...........
posted by D.Swami Gwekanandam @ 8:00 PM


UK: Straw says Muslim schools should hold to "Christian based" values, but Cameron under fire for saying UK a "Christian country"
Jihad Watch : Britain is finished; it is a nation of the walking dead, unless it affects a drastic change in its leadership and prevailing political culture, and soon. (Of course, the same could be said of the U.S.)
Here Jack Straw, of all people, asserts that there is a British culture that Muslims must accept, and dares to criticize the imposition of Sharia into British public schools that were the focus of the now-notorious Muslim "Trojan Horse" plot.
Straw even ventures to say, no doubt with trembling, timid voice, that some of those values were "Christian based." But when David Cameron says that Britain is a "Christian country," non-Muslims (not Muslims) complain; those non-Muslims will make sure that nothing effective is ever done to stop the assertion of Sharia in British schools and elsewhere.
"Muslim schools 'must respect British values' says Jack Straw as Birmingham MP admits there is a 'Trojan Horse' plot by extremists," by Laura Clark and Chris Pleasance, Daily Mail, April 21:
Read it all here.........
posted by D.Swami Gwekanandam @ 7:59 PM


The SS Doctor Who Converted to Islam and Escaped the Nazi Hunters
Blazing Cat Fur : The Holocaust, as you'll probably know, produced some of history's worst human beings.
The thing is, though, besides those who made it into your textbooks—the Hitlers, Görings and Himmlers—many escaped unscathed, free to live out the rest of their days pretending to be mild-mannered expats who'd moved to Argentina simply because they preferred empanadas and polo to bratwurst and car manufacturing.



One SS member to ultimately escape prosecution was an Austrian concentration camp doctor called Aribert Heim, who later became known as "Doctor Death."
The atrocities committed in the Nazi camps have their very own scale of horror, and Heim sits somewhere near the top (his trademark was injecting gasoline into healthy people's hearts and keeping their skulls as trophies).
Despite his horrific crimes, he managed to mostly evade the authorities, and when they did finally catch up with him, in the early 60s, he had already fled Germany.
Read it all here........
posted by D.Swami Gwekanandam @ 7:57 PM


Humanist group sues school district over 'Under God' phrase in Pledge of Allegiance
Blazing Cat Fur : A family is suing a New Jersey school district, contending that the phrase "under God" in the Pledge of Allegiance is discriminatory toward atheist children.
The lawsuit against the Matawan-Aberdeen Regional School District was filed in state court last month and announced Monday by the American Humanist Association.





The group says the phrase, added in 1954, "marginalizes atheist and humanist kids as something less than ideal patriots."





The anonymous plaintiffs say those two words violate the state constitution.





According to the suit, the humanist group complained to school officials in February, but the district would not change the pledge.
Read it all here......
posted by D.Swami Gwekanandam @ 7:47 PM


Another one down: 'German' rapper-turned-jihadist reported dead in Syria
Messages posted on jihadist Internet forums announced his death
Blazing Cat Fur : A 'German' former rapper who joined jihadists fighting in Syria has been killed in a suicide bombing carried out by rival fighters, jihadist sources and a monitor said Tuesday.
Denis Mamadou Cuspert, who rapped under the name Deso Dogg but took on the name Abu Talha al-Almani in Syria, was reported to have been killed in a suicide attack Sunday in an eastern province.



He was a member of the Islamic State of Iraq and the Levant (ISIL) and was reportedly killed in a double suicide bombing carried out by Al-Nusra Front, a rival jihadist group that is Al-Qaeda's Syria affiliate. He was thoroughly repulsive.
Read it all here.......
posted by D.Swami Gwekanandam @ 7:44 PM


Christian Family Decimated by Killings and Kidnappings
Christian Post : "I feel at peace whenever I pronounce a word of forgiveness upon the people who destroyed my peace by killing my beloved husband and taking away my children," says Deborah Shettima.
On April 25, 2013, a group of armed Boko Haram insurgents stormed the Shettima family compound in Maiduguri, Borno State in Northern Nigeria. They shot Deborah's husband in front of her, and abducted her two young daughters, Tabitha (7) and Sarah (9).
Three months later, on the same day that Muslims announced a dedicatory celebration in honor of the deceased Boko Haram leader Mohammed Yusuf, they broke into the devastated widow's home again, and fatally shot her remaining 20-year-old son.When Open Doors (OD) visited Deborah again recently to offer encouragement, she was clearly still struggling to come to terms with her tragic loss.
She remains in a state of trauma due to the ongoing fear of further Boko Haram attacks in this volatile region, and she suffers from isolation. Deborah has few people with whom to share her burden as the continuing onslaught on the church has rendered it completely overburdened in assisting the ever-growing number of widows in the state. Read it all here..........
Hat tip : RoP
posted by D.Swami Gwekanandam @ 7:43 PM


Saudi Court Bars Woman from Marrying by Choice
Alarabiya : A Saudi woman who has been barred from marrying a Briton by a Jeddah court has taken her legal battle to the Court of Appeals in Makkah.
A judge of the Jeddah General Court had initially refused to approve the marriage of the academic to a British aviation engineer, who is Muslim. He made the ruling after the woman filed an adhl (male guardians preventing women from getting married) case against her family.
The judge based his decision on a saying by the Caliph Omar that he would only marry off women of "good breeds" to men of the same social standard. Three judges at the Court of Appeals in Makkah will review and rule on her case in the next few days.
The father, who is objecting to his daughter marrying a foreigner, has asked one of his sons to represent him. His daughter is standing firm in her decision to marry the British man. Read it all here....
Hat tip : RoP
posted by D.Swami Gwekanandam @ 7:39 PM


Greenfield: Islam's religious war with everyone
Blazing Cat Fur : Few divides are as impossible to bridge as those of religion. You either believe or you don't.
When it comes to Islam, non-Muslims are expected to take its goodwill on faith. If you believe your eyes and ears, Islam and violence go together like peanut butter and jelly.
But if you believe Muslims and their spin doctors with academic degrees, Muslims are the victims of other religions. If Muslims fighting Christians, Jews, Hindus and Buddhists are the victims of non-Muslims, what are we to make of Muslims fighting other Muslims in Syria, Lebanon and Iraq?
Religious civil wars make it hard to believe that Muslims are the victims of other religions instead of the authors of their own violence.
Read it all here...........
posted by D.Swami Gwekanandam @ 7:35 PM


Slow death of free speech - Free speech is increasingly under attack from politically correct mobs.
Hat tip : Blazing Cat Fur
posted by D.Swami Gwekanandam @ 7:34 PM


Melkite Patriarch slams "criminal indifference" with which West "continues to watch this spectacle of destruction" in Syria
Jihad Watch : The Melkite Greek Catholic Patriarch Gregory III has also said: "I do not understand why the world does not raise its voice against such acts of brutality."
Here is why: "Talk about extreme, militant Islamists and the atrocities that they have perpetrated globally might undercut the positive achievements that we Catholics have attained in our inter-religious dialogue with devout Muslims." — Robert McManus, Roman Catholic Bishop of Worcester, Massachusetts, February 8, 2013
"For Gregorios III, the destruction of Ma'aloula churches is a 'war crime,'" by Fady Noun, Asia News, April 22:
Read it all here...........
posted by D.Swami Gwekanandam @ 7:29 PM


Syrian rebels make last stand for Homs, end of times are here..............
This file photo released on Saturday, Aug. 11, 2012 by the anti-government activist group Shaam News Network SNN, which has been authenticated based on its contents and other AP reporting, a man looks at destroyed buildings from Syrian forces shelling in Khaldiyeh, Homs, Syria
Blazing Cat Fur : Weakened Syrian rebels are making their last desperate stand in Homs, as forces loyal to President Bashar Assad launch their harshest assault yet to expel them from the central city, once known as the capital of the revolution.
Some among the hundreds of rebels remaining in the city talk of surrender, according to opposition activists there. Others have lashed back against the siege with suicide car bombings in districts under government control. Some fighters are turning on comrades they suspect want to desert, pushing them into battle.





"We expect Homs to fall," said an activist who uses the name Thaer Khalidiya in an online interview with The Associated Press. "In the next few days, it could be under the regime's control."
Read it all here........
posted by D.Swami Gwekanandam @ 7:24 PM


Al Qaeda's chief bombmaker and mastermind of 'underwear bomb plot' believed to have been killed in an ambush by US-backed special forces
Blazing Cat Fur : Al Qaeda's chief bombmaker is believed to have been killed in an ambush by U.S- backed special forces in Yemen.
A 4x4 vehicle, believed to be carrying Ibrahim al-Asiri, 32, mastermind of the 'underwear bomb plot', was engaged in a gun battle with special forces, dropped in by helicopter.





Witnesses have described seeing soldiers take up position in the road, waiting for the vehicle to pass before opening fire.
Read it all here.............
posted by D.Swami Gwekanandam @ 7:21 PM


Backlash in Saudi Arabia: Four women accused of beating up husbands
Jihad Watch : "Good women are obedient….
As for those from whom you fear disobedience, admonish them and send them to beds apart and beat them." — Qur'an 4:34 Did you think that Allah and His Apostle would deal unjustly with you?" — Aisha (Sahih Muslim 2127)
But women striking back? It's unheard of — a real man-bites-dog story. And so these women face imprisonment or heavy fines. "Four women accused of beating up husbands," Saudi Gazette, April 21:
Read it all here.........
posted by D.Swami Gwekanandam @ 6:53 PM


Iran refuses to pull jihad terrorist U.N. ambassador
Jihad Watch : The Iranian mullahs, flush with victory over Obama and the U.S. in the Geneva talks, are pressing their new advantage, trying to humiliate Obama on the world stage and assert their hegemony yet again by forcing him to back down over their appointment of Hamid Aboutalebi as UN ambassador.
Obama, meanwhile, is likely to back down, as he is unlikely to want to do anything that might endanger his Peace-In-Our-Time appeasement of the Iranians. The question is just whether he will capitulate in a matter of hours, or if it will take days.
"Iran Refuses to Pull Terrorist U.N. Pick," by Adam Kredo, Washington Free Beacon, April 22:
Read it all here.........
posted by D.Swami Gwekanandam @ 6:46 PM


Mali Islamic jihad group announces death of French hostage: "In the name of Allah, he is dead"
Jihad Watch : Translating the name of this group as "The Movement for Oneness and Jihad in West Africa" is misleading. "Oneness" is tauhid, the Islamic concept of absolute monotheism.
The Movement for Tauhid and Jihad in West Africa clearly has religious goals, but such goals are exactly what Western analysts are determined to ignore or downplay wherever and whenever possible, thereby dooming themselves to misunderstanding the motives and goals of such groups.
"Jihadist group in Mali announces death of French hostage," by Serge Daniel, AFP, April 22:
Read it all here.........
posted by D.Swami Gwekanandam @ 6:37 PM


Somalia: During conference on improving security in Mogadishu, Islamic jihadists murder two MP's
Jihad Watch : It seems fairly clear that the Islamic jihadists of al-Shabaab wanted to send a message to the Somali government as it was "wrapping up a three-day conference on improving security in the capital":
That there is nothing the government can do to improve security or stop its jihad, and that the only thing that Somali parliamentarians can do to be safe is surrender and allow al-Shabaab to govern and impose Islamic law in its fullness.
"Second Somali MP killed in Mogadishu in 24 hours," AGI, April 22 :
Read it all here............
posted by D.Swami Gwekanandam @ 6:30 PM


In The Land Of The Impure : 202 women murdered in the name of honor in Sindh last year
Jihad Watch : This article, like most about honor killings, never once mentions Islam (although Sindh is 91% Muslim).
This steadfast and universal refusal to identify the root cause of honor murders only ensures that there will be more of them.
Muslims commit 91 percent of honor killings worldwide. A manual of Islamic law certified as a reliable guide to Sunni orthodoxy by Al-Azhar University, the most respected authority in Sunni Islam, says that "retaliation is obligatory against anyone who kills a human being purely intentionally and without right."
However, "not subject to retaliation" is "a father or mother (or their fathers or mothers) for killing their offspring, or offspring's offspring." ('Umdat al-Salik o1.1-2). In other words, someone who kills his child incurs no legal penalty under Islamic law."202 women murdered in the name of honour in Sindh last year," by Peer Muhammad, Express Tribune, April 21:
Read it all here..........
posted by D.Swami Gwekanandam @ 6:21 PM


China-Vietnam border: Seven dead as Muslims seize guns from Vietnamese border guards and shoot at them
Jihad Watch : These were Uighurs from Xinjiang, who seized the guns and started shooting when they were refused entry into Vietnam.
Were they enraged over not being allowed to escape oppression in China? One would think that if that were true, they might have found more positive ways to express their anger.
Were they Islamic jihadis who were overcome with a case of Sudden Jihad Syndrome when they were refused entry? We may never know, since there is no international media outlet that is disposed to tell such stories fully and honestly. "Seven killed in China-Vietnam border shootout," by Stephen McDonell, Australia Network News, April 19 :
Read it all here...........
posted by D.Swami Gwekanandam @ 6:20 PM


UK: Shi'ite Muslim cleric investigated for hate rants against Sunni Muslims
Jihad Watch : "Understandably, there will very little sympathy in the UK for this extremist rhetoric." Understandably?
Really? When has the UK been unsympathetic to Islamic "extremist rhetoric"? Just days before Pamela Geller and I were banned from entering the UK, the British government admitted Saudi Sheikh Mohammed al-Arefe. Al-Arefe has said:
"Devotion to jihad for the sake of Allah, and the desire to shed blood, to smash skulls, and to sever limbs for the sake of Allah and in defense of His religion, is, undoubtedly, an honor for the believer. Allah said that if a man fights the infidels, the infidels will be unable to prepare to fight."
That was acceptable in Britain. My work, which has consistently been in defense of human rights, was not. I don't engage in any "extremist rhetoric" and have never advocated for or condoned violence. Yasser al-Habib may get some limited trouble from Ofcom, but he will preach on. Britain is insane, and suicidal. "Muslim cleric in UK probe after 'vile' Fadak TV rants," by Ben Flanagan, Al Arabiya, April 22:
Read it all here..............
posted by D.Swami Gwekanandam @ 6:18 PM


The Islamic war on Christians in the Middle East
Tuesday, April 22, 2014
Jihad Watch : This piece is generally good, as there is far too little attention paid in the mainstream media to the escalating Muslim persecution of Christians, but Prosor, the Israeli ambassador to the United Nations, manifests the same ignorance (or refusal to speak explicitly) that hamstrings the free world's response to the jihad threat.
"Radical Islamists in the northern Syrian city of Raqqa," he writes, "are using an ancient law called the 'dhimmi pact' to extort local Christians. The community is faced with a grim choice: pay a tax and submit to a list of religious restrictions or 'face the sword.'"
Prosor is either unaware or unwilling to say that dhimmitude is actually not just some "ancient law" that "radical Islamists" have unaccountably decided to revive. It is, on the contrary, a Qur'anic imperative, and therefore is something that at least some Muslims will always take seriously.
"Fight those who believe not in Allah nor the Last Day, nor hold that forbidden which hath been forbidden by Allah and His Messenger, nor acknowledge the religion of Truth, (even if they are) of the People of the Book, until they pay the Jizya with willing submission, and feel themselves subdued." — Qur'an 9:29 "The Middle East War on Christians," by Ron Prosor, Wall Street Journal, April 16:
Read it all here....
posted by D.Swami Gwekanandam @ 8:10 PM


Modern Day Trojan Horse: The Islamic Doctrine of Immigration By Sam Solomon and Elias Al Maqdisi
American Thinker : Within the past few decades, mosques have increasingly dotted the landscapes of American and European cities and towns, with mega mosques often overshadowing adjacent, centuries-old churches in predominantly Christian regions.
Islamic schools or academies and a host of Muslim organizations have become omnipresent across the West. Meanwhile, Americans and Europeans have made countless accommodations to Muslim demands. They have included footbaths; high-decibel, five-times-daily calls to prayer; segregated male-female gym and swimming pool hours; halal food; workplace dispensations for handling pork products and for female head and face coverings; and special, public prayer rooms.
Also, shari'ah-compliant financial transactions, the expunging of offensive likenesses of Mohammed or imagined depictions of Arabic characters that connote "Allah," official swearings-in on Korans in place of customary Bibles, the neutralizing of official descriptive language about Islamists and the jihad, the revision of so-called offensive content in movies and television programs, the removal of representations of pigs from the public sphere, and many other acculturations to Muslim entreaties have all been made in the service of respecting Muslim religious beliefs and practices.
To those in Western democracies, these accommodating actions appear, on the surface, to be little more than harmless civil gestures, respecting the needs of a growing religion in their midst and welcoming a new addition to their proud, multicultural tradition. Many Westerners pat themselves on the back for their liberal bent, their tolerance and their open-mindedness.
Little do they realize that this strategic pattern of demands is part of an insidious, 1,400-year-old proscription for Muslims that originates in the Koran and the Sunnah, the deeds of Mohammed. It is the Hijra or doctrine of immigration. Modeled by Mohammed's migration from Mecca to Medina, this immigration is not to a romanticized melting pot wherein newcomers gratefully search for opportunities for a better life in liberty and freely offer their talents and loyalty to benefit their new homeland.
This is immigration for Islamic expansionism employing ethnic separatism to gain special status and privileges within the host country. Hijra is immigration designed to subvert and subdue non-Muslim societies and pave the way for eventual, total Islamization.
Read it all here.......
posted by D.Swami Gwekanandam @ 7:59 PM


Banning the word Jesus in Calgary, Canada
posted by D.Swami Gwekanandam @ 7:58 PM


UK: School at center of Muslim takeover plot had "morality squads" of boys bullying girls not wearing veils and confiscating Easter eggs
Jihad Watch : This is the Britain that British authorities have chosen.
This is the Britain that they want. They refused to believe that Islamic supremacism existed. They refused to believe that Muslims would make any demands or threats against the prevailing non-Muslim culture.
They stigmatized those who warned that they would as "bigots" and "Islamophobes." When it turned out that the people who were issuing the warnings were right, they went into full appeasement mode before the supremacists; note that Tahir Alam dismisses all concern about this school as "Islamophobia."
He knows what buttons to push to make the dhimmi Brits fall into line. A mother of a pupil alleges ­"morality squads" of older boys ­confiscated chocolate and toys from younger children. The woman, who asked not be named for fear of reprisals, told the Daily Express: "Older boys are going round in these morality squads telling off girls if they do not wear veils.
"They bully the girls and stop them mingling with boys in the playground." "Islamic school militants 'confiscated Easter eggs,'" by Stewart Whittingham, The Express, April 21:
Read it all here......
posted by D.Swami Gwekanandam @ 7:57 PM


The corrupt play cops when they're the criminals
Malaysiakini - SteveOh : If the government is that serious about arresting corruption, it should be running after the corrupt.
Some high-profile cases have been reported to the MACC (Malaysian Anti-Corruption Commission) and publicised in the medi,a but what has the government done? Now. it is as if the blame for corruption is shifted to the giver. But who will give a bribe if there is no demand for a kickback that gives birth to corruption? It seems to me that these people are running away from the real problem. All these detracting sideshows will not stop corruption when the corrupt are pretending to play cops when they are in reality the criminals.
Mushiro : Emulate the late Karpal Singh. All the money that he earned was through honest and hard work. On top of that, he gave free legal service to many poor, genuine and deserving cases. This is considered in Islam as 'zakat' and the money that he earned was thus 'halal'. Can we say the same of the many Umno and BN leaders?
Read it all here...........
posted by D.Swami Gwekanandam @ 7:56 PM


Selective coverage can't hide Karpal's greatness, yeah anyway who reads them? I only buy them to clear my dog's poo whenever I am out of papers
Malaysiakini - Apacerita: We don't need these biased and hypocritical dailies to tell us about the late Karpal Singh's funeral.
We don't need them to tell us about the late Karpal Singh's contributions to the nation. To tell the truth, I don't really know exactly what the late Karpal did for the country and its people. The only thing I know is that our country has lost a courageous and great man who fights for the country and its people.
I know that the late Mr Karpal has been unjustly detained under draconian laws because he dared to speak against the ruling party. I know that his death has made me feel that our nation has one less courageous and loud voice to fight corruption and injustice for the people. I don't need them to tell me because I know.
Geronimo : To these Umno Baru-linked fellas, Karpal was a nuisance, an infidel, an insignificant politician, a pariah, Satan, a demon, without realising that none of them could ever hold a candle to this great man in terms of principle and integrity.
RSOH : Oh really? Haven't had time to read my nasi lemak wrapper today.
Read it all here......
posted by D.Swami Gwekanandam @ 7:54 PM


Zhudi Jasser: White House Lacks 'Courage' to Use the Word 'Muslims'
Blazing Cat Fur : The White House lacks "courage" to use the word "Muslims" when admonishing communities to look for extremist tendencies among children, said Zhudi Jasser, founder and president of the American Islamic Forum for Democracy.
"They are talking about Muslims. They're talking about Islamism. But, yet they don't have the courage to name it. You're not going to have a policy that way. You can't have national security by PR," Jasser told "Fox & Friends" Monday.
Lisa Monaco, President Barack Obama's assistant for homeland security and counterterrorism, delivered an address titled "Countering Violent Extremism and the Power of Community." She urged American parents, religious leaders, and friends to watch children for tendencies toward terrorism. Monaco's speech did not mention radical Islam, but stressed the agency's efforts in "stemming domestic radicalization to violence."
A number of domestic attacks have had ties to radical Islam, including the bombings at the Boston Marathon and the 2009 massacre at Fort Hood, Texas.
Read it all here...........
posted by D.Swami Gwekanandam @ 7:40 PM


Iraqi Gangs Seize Homes Vacated by Fleeing Christians
Worthy News : BAGHDAD, IRAQ – Gangs in Baghdad are seizing homes left vacant by Christian families who have been forced to flee from sectarian violence, according to Barnabas Aid.
"Most of them are afraid of submitting complaints to the government because they do not believe they can protect themselves if they file a lawsuit," said William Warda, head of the Baghdad-based Hammurabi Human Rights Organization. Iraq's Christians are most at risk of having their homes seized as they lack the tribal affiliations that protect their Arab Muslim neighbors.
After the 2003 US-led invasion of Iraq, there was a surge in anti-Christian threats, kidnappings and murders, prompting thousands of Iraqi Christians to flee. But many who left didn't sell their properties in the hope of one day returning, but eventually they were forced to sell their homes at rates well below market value because Muslim gangs simply took over their properties.
In its 2013 human rights report, the U.S. State Department said that internal corruption prevented the Iraqi government from effectively adjudicating property restitution claims that often disproportionately affected Christian communities. Many Christians who left their homes fled to the autonomous region of Kurdistan where most now live peacefully in their own neighborhoods.
Hat tip : RoP
posted by D.Swami Gwekanandam @ 7:29 PM


Tensions between Australian Defence League and Muslim community reach violent new heights
ABC Net : Police and ASIO are scrambling to defuse serious tensions between Australian far-right groups and Islamist extremists, which have reached unprecedented heights in recent weeks with death threats and an apparent attempted murder.
In the most serious case, up to eight gunshots were fired into the Sydney home of a former leader of an anti-Islamic hate group earlier this month. The former western Sydney president of the Australian Defence League (ADL), Nathan Abela, claims he commando-rolled through his living room to avoid being hit by up to eight bullets fired into his Greystanes home late on April 3.
Police believe the shooting was part of a backlash against the ADL, a registered not-for-profit organisation which incites its followers to violence and has in recent months escalated a vicious hate campaign against Australian Muslims. Read it all here......
Hat tip : Blazing Cat Fur
posted by D.Swami Gwekanandam @ 7:14 PM


Collabro sing "Stars" from Les Misérables
I very much enjoyed this, worth every bit of your time. I need to share this.


posted by D.Swami Gwekanandam @ 7:05 PM


Ahmadiyya May be Forced to Flee 'Moderate' Malaysia for the West
Free Malaysia Today - SELAYANG: The Ahmadiyya community in Kampung Nakhoda near Batu Caves are considering political asylum in the West due to the continued persecution by the religious authorities.
"Depending on the outcome of the latest case against us by the Selangor Islamic Religious Department (Jais), we may need seek political asylum in a foreign country. "Some of us are prepared to move out," said the group's local spiritual leader Ainul Yaqeen Muhammad Zain at an interview yesterday at the Baitussalam, the Ahmadiyya's congregation point in Batu Caves.
Ainul said that presently Ahmadiyyas face persecution in all Muslim nations, especially in Pakistan, and many followers had opted to seek political asylum in Canada. "Prime Minister Najib Tun Razak says that Malaysia is a moderate country and yet the authorities here are forcing their interpretation of Islam on us. "It would be shameful to Malaysia if we sought asylum to practice our faith," he said. Read it all here.....
Hat tip : RoP
posted by D.Swami Gwekanandam @ 7:00 PM


Funeral of Karpal Singh
posted by D.Swami Gwekanandam @ 6:59 PM


ARCHIVES
Previous Post
Links
My Links
Military Related Links
Q&A Battle of Mogadishu
Black Hawk Down
Ranger Awang Rawang -
George Cross
Combat Art
Malaysian Military
Military Dictionary
Infantry Magazine
4th Inf Div Mech
Okinawa Marine Page
Stabilisation Force
Quadrant Magazine
History Malaya
The War Against,
Indonesia
Lest We forget
Malayan Emergency
Collection
Australian Army News
Wars of Vietnam
RAAF School In M'sia
Brits In S'pore and Malaya
S'pore-Malaysia Relations
Allied Participation In
The Vietnam War-,
Malaysia Included
Short Military Fiction
Singapore
Aussies At War
Combat In The Jungle
History Of The
British Army
Remembering
The Gurkhas
In Malaya
Royal Navy
Combat Tracker Team
Sixties Timeline
Institue of Defence and
Strategic Studies
Singapore Window
Singapore Armed Forces
Website
Panzer Divisions WW2
Basics Of Warfare
Violence In The Congo
Malaysia & United Nations
West Point
Military Academy
RMA Sandhurst
OCS Portsea
RMC Duntroon
NZ Forces
Military Colleges
Indonesian Military
& Democracy
Indonesia At
The Crossroads
World War 1 Document
Archive
Explore World War 1
Explore World War 2
World War 2 Net
World War 2 In Europe
Book References-
Insurgency Malaya
Malayan Emergency
Collection
Lessons From Malaya
Malaya,1948:Britain's
"Asian Cold War"
NZ Forces In Borneo
Malayan Emergency-
Australian Pespective
Malaya, My Far East
Slim School
Cameron Highlands
The Undeclared War
(Indonesian Confrontation)
-Book Review
The Queen's Gurkha
Signals
During
Confrontation
Brief History 4th RAR
In Malaya & Borneo
Aussies At War
Against Indonesia
Conflict and Confrontation
in SEA,
1961-1965,Britain,
US and the creation of Malaysia
D-Day(Operation
Overlord)
OMAHA Beachhead
-Historical
Division War
Department
Vietnam Resources
For The Historian
The Royal Irish Rangers
Queen's York Rangers
Early Ranger History
75th Ranger Regiment
Roots of Honor
-Histories
of the 14th U.S. Infantry
US Army Homepage
Under fire images
from Vietnam
Vietnam,
Death & Home
Photos, Articles,
and Research
on the European
Theater
in World War II
Complete Articles
On Middle East Conflict
The Israeli War
Of Independence
IDF Israel
Middle East And
Jewish Studies
The Quest For Peace
In The Middle East
US Coast Guard History
Memories Of Combat
Women In Combat
Korean War
Combat Photos
Photographing
Under Fire
Under Fire
US Army
Public Affairs
Military Equipment
Guide
The History Net
Canon, Machine Guns
And Ammunition
HK Assault rifles
AK Assault Rifle
Homepage
Modern Firearms
Main Battle Tanks
Former USSR
M1A1 / M1A2 Abrams Main
Battle Tank
, USA
Main Battle Tank:
Challenger 2
Leopard 2A6
Leclerc Main
Battle Tank
Israeli Main
Battle Tank
Swedish Armor
Infantry Fighting
Vehicle-Bradley
Italian IFV
French IFV
British IFV
Definition IFV
Scandinavian Armor
For Adventure
Training
Contact

My Land
Infantry
Weapons

Google News
World
News From Israel
Skull

Soldier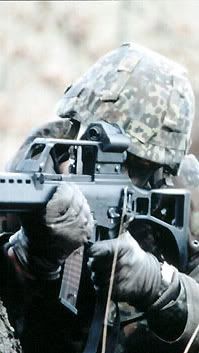 Skull

Warriors

Managers
of
Death &
Destruction

Bloody Minded

Queen of the
Infantry
Follow Me!
Brave Men
Powered by