Rangers
Newsmax
Nuffnang
Miscellaneous
No Atheists
In A Foxhole
"When you're left wounded on

Afganistan's plains and

the women come out to cut up what remains,

Just roll to your rifle

and blow out your brains,

And go to your God like a soldier"


"We are not retreating. We are advancing in another direction."

"It is fatal to enter any war without the will to win it."

"Old soldiers never die; they just fade away.

"The soldier, above all other people, prays for peace,

for he must suffer and be the deepest wounds and scars of war."


"May God have mercy upon my enemies, because I won't ."
"The object of war is not to die for your country but to make the other bastard die for his.

"Nobody ever defended anything successfully, there is only attack and attack and attack some more.

"Fixed fortifications are a monument to the stupidity of man."
"It is foolish and wrong to mourn the men who died.
Rather we should thank God that such men lived.


The Soldier stood and faced God
Which must always come to pass

He hoped his shoes were shining
Just as bright as his brass
"Step forward you Soldier,
How shall I deal with you?


Have you always turned the other cheek?


To My Church have you been true?"


"No, Lord, I guess I ain't


Because those of us who carry guns


Can't always be a saint."


I've had to work on Sundays

And at times my talk was tough,

And sometimes I've been violent,

Because the world is awfully rough.

But, I never took a penny

That wasn't mine to keep.

Though I worked a lot of overtime

When the bills got just too steep,


The Soldier squared his shoulders and said

And I never passed a cry for help

Though at times I shook with fear,

And sometimes, God forgive me,

I've wept unmanly tears.

I know I don't deserve a place

Among the people here.


They never wanted me around


Except to calm their fears.


If you've a place for me here,


Lord, It needn't be so grand,


I never expected or had too much,


But if you don't, I'll understand."


There was silence all around the throne

Where the saints had often trod

As the Soldier waited quietly,

For the judgment of his God.

"Step forward now, you Soldier,

You've borne your burden well.

Walk peacefully on Heaven's streets,

You've done your time in Hell."


Local Socio
Political Bloggers
Sites of Interest
Glorious
Malaysian Food
Foreign Bloggers
&
Other Stuff
Gaming
Band of
Brothers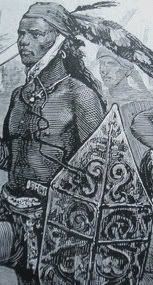 Podcast
Accessories
Band of Brothers
Warriors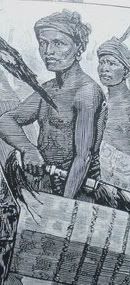 Brothers
Warriors
Warriors
Warriors
Warriors
Warriors
Warriors
Warriors
Warriors
Warriors
Warriors
Warriors
Warriors
Warriors
Warriors
Warriors
Warriors
Warriors
Warriors
Warriors
Warriors
Warriors
Warriors
Warriors
Warriors
Warriors
Warriors
Warriors
Warriors
Warriors
Warriors
Warriors
Warriors
Warriors
Warriors
Warriors
Warriors
Warriors
Warriors
Warriors
Warriors
Warriors
Wishing all my family members, relatives,dear friends and everyone a Merry & Blessed Christmas and a Very Happy New Year
Friday, January 02, 2015
It is the most wonderful time of the year. There is never a feeling like that, any other time of the year. That is a spiritual experience to celebrate the birth of Our Lord and Saviour, Jesus Christ.

posted by D.Swami Gwekanandam @ 8:04 PM


The real bullshit on "#illridewithyou" in Sydney by an useful leftist idiot
Friday, December 19, 2014
Jihad Watch : Woman who inspired #illridewithyou , BULLSHIT, after Sydney jihad siege now admits she "editorialized" much of the story.
Rachael Jacobs claimed that she saw a woman take off her hijab over fear that she would be attacked by "Islamophobes" during the Sydney jihad siege at Lindt Chocolat Cafe. Now she admits that she had no idea why the woman took off her headscarf: "She might not even be Muslim or she could have just been warm!"
Meanwhile, predictably, no Muslims have been victimized by raging anti-Muslim vigilantes. The specter of such attacks is merely a tool that the mainstream media and Islamic supremacists use to intimidate people into think that jihad terror cannot be resisted, because if it is, innocent Muslims will suffer, "Sydney siege: backtrack over post that inspired #illridewithyou," by Brighette Ryan, The Australian, December 18, 2014 :
University lecturer Rachael Jacobs had originally posted a status on Facebook, explaining how she offered to protect a woman who felt uncomfortable wearing her hijab. According to her story, Ms Jacobs had seen the woman beginning to remove her scarf, and ran after her, saying "Put it back on. I'll walk with you." The exchange took place on a Brisbane train, while the Sydney siege was taking place in Sydney's Martin Place.
Read it all here..........
posted by D.Swami Gwekanandam @ 12:02 PM


Pakistan: From the graveyard
Wednesday, December 17, 2014
Blazing Cat Fur : "I AM not sure if Pakistan was created in the name of religion, but it is surely being destroyed in the name of religion."
So wrote a distraught former army officer on December 16th, as a terrorist attack, awful even by Pakistan's grim standards, unfolded in Peshawar, the capital of Khyber Pakhtunkhwa province in the north-west of the country, not far from the border with Afghanistan.
Nine members of the Pakistani Taliban, speaking with the local Pashtu accent and dressed in the uniforms of the local paramilitary force, came from a graveyard and over the wall of a large, army-run school.
They then moved about, killing children and teachers with guns and grenades. Three or four attackers are said to have blown themselves up. At the latest count 141 people have died, 132 of them children. Survivors told harrowing stories of children shot as they tried to duck behind desks and chairs. Some were reportedly killed after gunmen interrupted a first-aid training session in the school hall; others fell in the playground. Eyewitnesses spoke of children lined up and murdered. So many injured arrived at the local hospital that it ran out of blood.
Continue reading
posted by D.Swami Gwekanandam @ 9:10 PM


Fake 'backlash' against the Muslim community
Why is the first reaction from Liberals after a terrorist attack always to prevent a fake "backlash" toward the Muslim community?


posted by D.Swami Gwekanandam @ 9:04 PM


Pakistan's 9/11 Will its leaders at last end their dalliance with terrorists?
National Review : Welcome to the world of the Pakistani Taliban: Tehrik-e-Taliban (TTP).
Blending Deobandi fanaticism with warped Pashtunwali traditionalism, despising individual freedom and intellectual curiosity, these fanatics found an Army school in Peshawar to be a tempting target. Some might be shocked by this attack, but I am not.
This kind of rampage has been coming. This summer, I warned that Pakistani politicians and security officials were juggling with fire in their flirtation with the TTP. Led by Fazlullah, an unrepentant psychopath, the TTP has escalated its atrocities. Attacking Christian and Shia Muslim religious sites, cafés, and women (Fazlullah directed the attack on the now-famous schoolgirl Malala), the TTP, like the Islamic State, seeks a return to medieval authoritarianism.
So now Pakistan has its 9/11 moment. Facing the loss of more than 140 children, will it end its dalliance with terrorists? The early signs are somewhat hopeful. Recognizing the pure horror of this attack, Pakistani politicians of all stripes have reacted with outrage. Imran Khan, for example, sent out tweets that suggested his support for military reprisals. While that might seem an obvious reaction, Khan up until now has played to the TTP for his own interests while blaming America for Pakistan's problems.
Read it all here...........
posted by D.Swami Gwekanandam @ 8:46 PM


For Whatshisname, the Dustbin of History
National Review : Two Australians who set off yesterday for a regular day of work are dead because they met in a coffee shop — one to sell coffee, one to buy it.
They were in the coffee shop when an Islamist fanatic came in through the door, produced a gun, and took them and others hostage.What were his motives? We are learning about them already, and we will learn more when the Australian police give a full account of their negotiations with him. Australia's prime minister, Tony Abbott, has described him as deeply weird and suggested that his life was full of contradictions.
While that is so, he does not seem to have been randomly weird. As Tom Rogan points out, his actions during the crime and his website beforehand both show him to be a devotee of the brand of radical Islamism associated with the Islamic State. Forcing hostages to post Islamic State flags on the windows of the coffee shop was a fairly clear indication of his ideological bent. At the same time, it seems likely that he had no very clear aim of what might be achieved as a result of his "siege." His was a terrorist version of a "happening," or what the Russian anarchists in the late 19th century called "the propaganda of the deed."
Capturing innocent people, menacing them, making them help with his propaganda, maybe trying to kill them (if that is what happened), and then perishing himself when the police intervened to stop what threatened to be a massacre — these were intended to excite the admiration of other Islamists and young men tempted by the Islamist ideology.
Read it all here..........
posted by D.Swami Gwekanandam @ 6:23 PM


Pakistan, is a Murder happy nation, you reap what you sow- hate
The Nation : Pakistan has never been safe for Hindus, Christians, Shias, Ahmadis, skeptics, and pretty much anyone who can walk by themselves on their own two feet.

Scratch that, make it 'everyone' – the ones who can't walk, who can't see, can't talk, little girls, babies; Pakistan is not safe for anyone. A Christian simply walking happily outside a mosque is enough for him to be booked for blasphemy. An Ahmadi referring to himself as a Muslim is asking for a major beating by a dozen men at the very least.
This could expand to a zealous mob burning his whole house down and smashing a washing machine screaming ecstatically "Yaaayyy" (this happened!) And as we all know, even a mock wedding on TV with a religious song playing in the background is enough to make everyone involved "wajibul qatal." The list is endless. Murder happy nation, we are.
Now, the one group of people, it had still been somewhat safe for had been the 'debonair' scholars that routinely came on TV to brainwash everyone. The likes of Amir Liaqat, Maulana Tariq Jameel, Hafiz Saeed, Junaid Jamshed and others. Amir Liaqat has enticed people to kill, poked fun at his callers, given babies away like cellphones in his shows, fed mango to a poor victim like he was waterboarding him, and has acted like a complete buffoon (I am being polite here).
Hafiz Saeed, considered a terrorist everywhere except in Pakistan, gets the best microphone and seat in the house when he is around. His Twitter account where he likes to rant (terrorists are so tech savvy these days) has been suspended but I am fairly certain, Pakistan had nothing to do with that. Terrorists are allowed to have a voice here, you see
Read it all here......
posted by D.Swami Gwekanandam @ 5:59 PM


Et Tu, Pakistan?
Gates of Vienna : Pakistan has just suffered its version of Beslan: at least 130 people, most of them children, were killed in a jihad attack on a school in Peshawar carried out by a branch of the Taliban.
In the wake of the hostage-taking in Sydney, this horrific event is a reminder that Islamic terror attacks are not mounted solely against non-Muslims, but also target Muslims who are not Islamic enough. Statistically, takfiri-denounced Muslims and/or innocent Islamic bystanders are far more likely than kuffar to be killed by mujahideen.
One reason for the widespread slaughter of Muslims by Muslims is that it is much easier for a jihad group to mount a successful attack in a pest-hole like Pakistan than in a civilized Western country. There is a larger population of potential jihad recruits, the security forces are less sophisticated in their ability to monitor and interdict a terrorist conspiracy, and the government, the army, and the police are more extensively infiltrated by terror-minded zealots who can help a plot succeed.
The incident in Peshawar was billed by the attackers as a retaliation for recent military operations against the Taliban. The fact that the location was an army-run school was considered sufficient justification under sharia to make it a lawful target. The attackers were ordered to "ordered to shoot the older students but not the children". Evidently ten-year-olds are not considered "children" in northwestern Pakistan, because some of the victims were that young. One interesting aspect of the story is this quote from a witness:
"The attackers had long beards, wore shalwar kameez and spoke Arabic." Shalwar kameez is the standard form of dress for both men and women in much of Pakistan and also (mostly for men) in parts of Afghanistan, a combination of trousers and long shirt. So were the invading mujahideen Arabs who had adopted the local costume as a disguise? Or have the Taliban taken up speaking Arabic?
Read it all here...........
posted by D.Swami Gwekanandam @ 10:33 AM


Tarek Fatah on the Sydney, Austalia hostage taking
posted by D.Swami Gwekanandam @ 10:07 AM


Sydney jihadi's wife praised 9/11, Bali jihad bombings, Holocaust
Tuesday, December 16, 2014
Jihad Watch "Yes, we are happy about the punishment of September 11.
Yes, we are happy about the punishment in Bali. Yes, we are happy about the punishment of the Holocaust and any other punishment that God sends to us."
This savagery is a knife held at the throat of the civilized world. "'I regret to say I am a terrorist': Wife of cafe gunman praised Bali bombings and 9/11 in online rant as row rages about why the accused murderer is free on bail," by Daniel Piotrowski, Daily Mail Australia, December 16, 2014 :
The wife of the Sydney terror siege gunman posted a series of hate-filled videos in which she described herself as a terrorist and expressed happiness at the 9/11 and 2002 Bali terror attacks and the Holocaust. Amirah Droudis, 35, appeared in public Tuesday just hours after her partner Man Haron Monis was shot dead by police to end a 17-hour siege in which he held a score of hostages at a central Sydney cafe. Two of the captives also died.
Read it all here..........
posted by D.Swami Gwekanandam @ 9:45 PM


Ethnic Cleansing of Jews in Turkey How a Population Dropped to Two
Gatestone Institute : The real question is: Now that the ethnic-cleansing campaign of the Turkish regime has been "successfully" completed, and there are only two Jews left in Edirne, why is the governor of the city still so angry?
The sweet little secret in both Turkey and Europe is that anti-Semites do not need the existence of a Jewish state to attack or threaten Jews. Hatred of Jews did not start with the re-establishment of the state of Israel.
The truth is that those who carried out ethnic cleansing of Jews are the last persons who should whine about the non-existent Israeli "occupation." Israelis are not occupiers in Israel. Israel is the home of the Jews; you cannot be an occupier in your own home. Israel has the legal, moral and historical right to exist as a sovereign state.
The latest anti-Semitic statement in Turkey was made on November 21 by Dursun Ali Sahin, the governor of Edirne, a city in Eastern Thrace. Governor Sahin announced that because he was angry at Israel, he would turn the city's synagogue into a museum. "While those bandits [Israeli security forces] blow winds of war inside al-Aqsa and slay Muslims," he said, "we build their synagogues. I say this with a huge hatred inside me. We clean their graveyards, send their projects to boards. But the synagogue here will be registered only as a museum, and there will be no exhibitions inside it."
Read it all here...........
posted by D.Swami Gwekanandam @ 8:36 PM


Tens of thousands tweet #illridewithyou hashtag over cafe jihad backlash fears
Jihad Watch : "Reprisal attacks are something that should not happen."
Indeed so. They should not happen, and for the most part they don't. Jihad attacks are also something that should not happen.
Where are the Muslims offering to ride with Infidels in order to defend them against other Muslims who may wish to bomb them, behead them, or take them hostage as they step into a coffee shop today?
"#illridewithyou supports Muslims amid Sydney siege," AFP, December 15, 2014 :
Read it all here........
posted by D.Swami Gwekanandam @ 8:18 PM


Raymond Ibrahim: Europe Should Learn Ethiopia's 'Islam Lesson'
Jihad Watch : If this is the treatment Christian churches receive by Muslim officials and politicians—"sworn to uphold" the rights of every citizen, not just Muslims—one can imagine the treatment churches receive by Muslim mobs.
One example suffices: In 2011, after a Christian was accused of desecrating a Koran, thousands of Christians were forced to flee their homes when "Muslim extremists set fire to roughly 50 churches and dozens of Christian homes" in a Muslim-majority region in western Ethiopia.
At least one Christian was killed, many injured, and anywhere from 3,000 to 10,000 displaced. Around the same time, in another area that is 90% Muslim, "all the Christians in the city woke up to find notes on their doors warning them to convert to Islam, leave the city or face death."
For those few Western observers who live beyond the moment and have an interest in the "big picture"—the world bequeathed to future generations—it is well to reflect on the question of numbers in the context of Ethiopia.
By way of final illustration, the reader is left with the story of Islam's entry into Ethiopia, one of the oldest Christian civilizations. According to Islamic tradition, in 615, when the pagan Quraysh were persecuting Muhammad's outnumbered followers and disciples in Arabia, some fled to Ethiopia seeking sanctuary.
The Christian king, or "Negus" of Ethiopia, welcomed and protected these Muslim fugitives, ignoring Quraysh demands to return them—and thus reportedly winning Muhammad's gratitude. Today, 14 centuries later, when Islam has carved itself a solid niche in Ethiopia, accounting for 1/3 of the population, Muslim gratitude has turned into Muslim aggression—not least a warning to Western states.
Keep reading
posted by D.Swami Gwekanandam @ 7:15 PM


Sydney jihadi's neighbors: he prayed loudly to Allah and threw garbage into their yard
Jihad Watch : It sounds as if Man Haron Monis had due contempt for the kuffar who are, according to the Qur'an, "unclean" (9:28), as well as being "the most vile of created beings" (98:6) and "the worst of beasts in the sight of Allah" (8:55).
"Loud prayers to Allah and bags of rotting food over the fence: The bungalow that siege fanatic called home – and the neighbours who couldn't stand him," by Daniel Piotrowski, Daily Mail Australia, December 16, 2014:
Authorities have raided the home of the Sydney siege terrorist's wife, carting away huge paper bags and wheeling containers of unknown material out of the home as neighbours told of their encounters with the murderous militant.
Man Haron Monis, 50, killed two hostages and died in a hail of bullets in the early hours of Tuesday morning after he kept more than a dozen people prisoner inside the Lindt chocolate store in the Sydney central business district (CBD) for more than sixteen hours.
Read it all here...........
posted by D.Swami Gwekanandam @ 7:05 PM


Pakistan: Islamic jihadists murder over 100 people in attack on school
Jihad Watch : "They were entering every class and they were killing the children."
Coming sooner or later to a school near you, courtesy the denial and willful ignorance of government and law enforcement officials.
"Pakistan Taliban 'kill 100′ in assault on Peshawar school," BBC, December 16, 2014: At least 100 people, 80 of them children, have been killed in a Taliban assault on an army-run school in Peshawar, Pakistani officials say.
Five or six militants wearing security uniforms entered the school, officials said. Gunfire and explosions were heard as security forces surrounded the area.




The army says most of the school's 500 students have been evacuated. It is not clear how many are being held hostage.
Read it all here..................
posted by D.Swami Gwekanandam @ 6:56 PM


The Bullshit in Australia about BBC's manufactured and totally contrived "#illridewithyou" Nonsense
That bullshit from the BBC
posted by D.Swami Gwekanandam @ 3:53 PM


Robert Spencer explains a little about the Iranian Shiia convert to Sunni islam who killed 2 people at the Lindt coffee shop last night.
posted by D.Swami Gwekanandam @ 11:50 AM


Terror in Sydney It's a message to the West.
National Review : Shortly after 2 a.m. Sydney time, a number of hostages escaped the Lindt Chocolat café. Shots were then fired and Australian SWAT members — probably including Tactical Assault Group/East — stormed in and confronted Man Haron Monis.
It appears the raid was "immediate action," or unplanned, rather than deliberate. Regardless, the raid commander obviously feared that Monis was about to execute the remaining hostages. While the raid demonstrates the great skill of the rescuers, in the bloody battle that ended Monis's pathetic life, at least two hostages also died.
It's early in the investigation, but we can make some preliminary observations. First off, on Monis: An Iranian refugee who became an Australian criminal with a long rap sheet, Monis in recent years had proclaimed himself a sheikh. Before it was taken offline, I was able to view his website. Here, alongside photos of dead children, Monis gave some indication of his beliefs. Of particular note, was his use of Takfiri terminology.
Describing himself as former "Rafidah" (a derogatory term for Shia Muslims) who had found true Islam, Monis hinted at his sympathy for Islamic State ideology. After all, Rafidah-framed hatred is central to the ideology of Abu Bakr al-Baghdadi, the leader of the Islamic State.
Read it all here...............
posted by D.Swami Gwekanandam @ 10:45 AM


Greenfield: Sydney Hostage Taker: "Islam is the Religion of Peace"
Front Page Magazine : Sheikh Haron aka Man Haron Monis called his website a "Site of Peace & Harmony"

In a letter to Prime Minister Abbott, Sheikh Haron described himself as a "Muslim peace activist". In that same letter, Haron wrote, "It is proven that Australia and Australians will be attacked" in bold letters. "In Islam there is no any divisions of "radicalists" or "extremists" and "moderates", we have only one Islam.
We cannot call any one "Moderate Muslim" as such a thing does not exist in Islam. I am neither an extremist nor a moderate, I am just a Muslim, a Muslim who tries to follow the Holy Quran and the Sunnah of prophet Muhammad," Haron wrote in another letter. Haron further claimed that anyone calling himself a "moderate Muslim" was a Munafiq, a hypocrite and a secret infidel.
"Islam is the religion of peace, that's why Muslims fight against the oppression and terrorism of USA and its allies including UK and Australia," he wrote. Haron however wrote that Islam had its own definition of terrorism.
"Terrorism is Haram and Islam is against terrorism but the definitation of terrorism in Islam is different with the definition of terrorism made by some governments and people. They admited and mentioned this fact that no one definition of terrorism had gained universal acceptance. There is no single, universally accepted definition of terrorism. Islam has its own definition of terrorism which is the most perfect and the only correct one."
Meanwhile on his website he also featured a letter of congratulations to the Bali bombers who murdered Australians. Read it all here..............
posted by D.Swami Gwekanandam @ 10:32 AM


Muslims in Australia say they fear Sydney jihad hostage crisis backlash, whining that they are the victims
Jihad Watch : An hour and a half ago I wrote this: "There will also be a heavy barrage of 'backlash' stories — indeed, they have already begun." And a bit before that: "The pattern never changes: in the wake of a jihad terror attack or plot, Muslims in the West do not do what they should do: redouble their efforts against jihadis in their own communities, and their cooperation with law enforcement officials.
Instead, they claim that they are being victimized by a 'backlash' and try to seize the spotlight as victims." The mainstream media aids and abets this. Reuters here has nothing at all: two protests that didn't happen, a hearsay report of a woman who was spat upon, and one man saying (quite correctly) that "there is no moderate Islam."
Where are the Reuters stories about what Muslims are doing to teach against the beliefs and attitudes that give rise to so much violence committed in the name of Islam and — according to those who perpetrate it — in accord with its teachings? Where are the Reuters stories about what Muslims are doing to reassure Infidels, instead of the other way around, in the wake of yet another jihad attack? Yes, the Muslims in Australia condemn this attack.
Very well. What are they doing to prevent Muslims from reading Qur'an 47:4 as a justification for taking hostages? What are they doing to reform Islamic teachings so that no violence is ever done in accord with those teachings?
Read it all here...................
posted by D.Swami Gwekanandam @ 10:16 AM


Australia: 34-year-old man and 38-year-old woman dead, as well as jihadist gunman, in Sydney hostage crisis
Jihad Watch : The death toll grows. We heard earlier that a "number of people had been hit," so the death toll may go higher still. AP has this:
"Police say 34-year-old man and 38-year-old woman are among 3 dead in Sydney hostage crisis." Time for another mainstream media story about "backlash" against Muslims.
"Gunman and Two Others Dead in Sydney Hostage Crisis," by Hamish MacDonald, Dan Good, Rym Momtaz and Meghan Keneally, ABC, December 15, 2014: The gunman who had been holding people hostage inside a chocolate store in downtown Sydney has been killed, Australian police confirmed to ABC News.
And two other people have been killed, a highly place Australian source told ABC News. The suspect had previously been identified as Man Monis by local news reports, and the manner in which he died still remains unclear but New South Wales police have confirmed his death. The identities of the two others killed were not immediately revealed.
Read it all here...........
posted by D.Swami Gwekanandam @ 10:15 AM


Sydney jihad hostage crisis over, "number of people have been hit"
Jihad Watch : Now that the worst is over, the Australian government and the international media can go into full:
"This has nothing to do with Islam" mode, with explanations of how Man Haron Monis was mentally ill, or driven to this by the evil deeds of Australian soldiers in Iraq and Afghanistan.
There will also be a heavy barrage of "backlash" stories — indeed, they have already begun. "Sydney Cafe Hostage Situation Over, 'Number of People Have Been Hit,'" CNN, December 15, 2014:
Read it all here............
posted by D.Swami Gwekanandam @ 10:06 AM


Sydney jihadi: Sheikh Man Haron Monis, on bail for accessory to murder
Jihad Watch : According to Wikipedia (never a wholly reliable source, to be sure), he has been arrested as an accessory to murder and for sexual assault.
It says he is a former Ayatollah from Iran who has announced that he is no longer a Shi'ite, but a Sunni. And now he is a jihad terrorist.
He has pleaded guilty also to sending offensive letters to the families of Australian soldiers killed in Afghanistan. Imagine: a Muslim cleric becoming a Misunderstander of Islam! How could this be?
"Martin Place siege: Live rolling coverage," The Daily Telegraph, December 16, 2014 :


POLICE have authorised the naming of the man who has taken hostages at Lindt Cafe in Martin Place. He is Sheik Man Haron Monis, who is a self-styled preacher of Islamic State on bail for accessory to murder, is the gunman who was last night holding 15 terrified hostages in Sydney's Lindt cafe.
Read it all here...............
posted by D.Swami Gwekanandam @ 10:00 AM


Australia: "Expert" warns of reprisals against Muslims in wake of Sydney jihad hostage crisis
Jihad Watch : The pattern never changes: in the wake of a jihad terror attack or plot, Muslims in the West do not do what they should do: redouble their efforts against jihadis in their own communities, and their cooperation with law enforcement officials.
Instead, they claim that they are being victimized by a "backlash" and try to seize the spotlight as victims. The mainstream media and "experts" like Ben Rich are all too willing to oblige.
There is never any justification for attacks on innocent people, Muslim or non-Muslim. Muslim communities in the West should not be whining about being victims, but should be demonstrating — in actions as well as words — their condemnation of jihad terror and willingness to act to prevent it.
This doesn't happen, of course, because there are far more jihad sympathizers in mosques in the West than Western officials are willing to acknowledge or admit. Four separate studies since 1998 have shown that 80% of the mosques in the U.S. teach hatred of Jews and Christians and the superiority of Sharia over Constitutional law, but no one seems concerned. To be concerned would be "Islamophobic."
Read it all here................
posted by D.Swami Gwekanandam @ 9:49 AM


The Devils Brigade.
Sunday, December 14, 2014
Saw this movie in 1968
posted by D.Swami Gwekanandam @ 9:46 PM


Lagu Malaya Tetap Merdeka 1959
Did we loose this spirit in one generation? How good if they still have this type of mentality.
They should look back and learn how we live together and practice the harmonious living in Malaysia's multi cultural society
posted by D.Swami Gwekanandam @ 1:25 PM


Kenya: Jihadists separate Muslims from Christians, murder 36 Christians
Wednesday, December 03, 2014
Jihad Watch : "Members of the militia separated the Muslim workers from the Christians, and shot or beheaded the latter."
"When you meet the unbelievers, strike the necks…" (Qur'an 47:4 )"."The killings occurred 10 days after al-Shabab insurgents attacked a bus and killed 28 of its 60 passengers after identifying the victims as non-Muslims."
But there is no need for the international human rights community to be concerned: no "Islamophobia" was committed. "Al-Shabab claims responsibility for killing 36 quarry workers in Kenya," La Prensa, December 2, 2014 (From The Religion of Peace): Nairobi, Dec 2 (EFE).- The Somali al-Shabab Islamist militant group claimed responsibility for a massacre Tuesday that left at least 36 quarry workers dead near the northern Kenyan town of Mandera.
Read it all here............
posted by D.Swami Gwekanandam @ 1:48 PM


Seattle Muslim arrested for threats to murder Darren Wilson
Jihad Watch : "We really need to start killing the police … OOooopppss I mean our oppressors."
The idea that Muslims or anyone else are oppressed in America today is absurd, but there are numerous organizations and individuals wholly devoted to keeping this falsehood alive and capitalizing upon it.
Jaleel Tariq Abdul-Jabbaar's Facebook page features the black flag of jihad that jihad groups including the Islamic State use. "Feds: Kirkland man arrested for threats to kill Ferguson officer," by Martha Bellisle, Associated Press, December 2, 2014 :
Read it all here.............
posted by D.Swami Gwekanandam @ 1:44 PM


Another French Surrender Frenchie fighting for ISIS wants to head home after his iPod breaks.
National Review : A French jihadist fighting for the Islamic State in Syria said he wants to quit and return home immediately — because his iPod broke.
"I'm fed up. My iPod doesn't work any more here. I have to come back," he wrote in a letter to his parents back home, according to an article in The Telegraph. He's not the only Frenchman to have missed the comforts of home while supporting terrorism abroad.
Last month, a French jihadist who was sent to prison for his involvement with the Islamic State said he came home because he couldn't handle the strict ban on smoking cigarettes: "I had brought Nicorette gum with me, but it wasn't enough," 27-year-old ex-militant Flavien Moreau testified during his trial. "So, I left my gun with my emir and I left."
Read it all here...........
posted by D.Swami Gwekanandam @ 11:53 AM


Kill, but Don't Murder - Clarifying the Sixth Commandment
Tuesday, December 02, 2014
National Review : Ask almost anyone to recite the commandment in the Ten Commandments that prohibits taking a life, and you will be told, "Thou shalt not kill."
That is the King James translation of the Sixth Commandment. Overall, it is a magnificent translation. But this one has led to much moral confusion. Yesterday, PragerUniversity.com, which has had more than 20 million views this year, released eleven courses (each five minutes long) — the Ten Commandments and an introduction. The reason we made these video courses is that I believe that everything we need to make a good world and rid ourselves of evil is contained in the Ten Commandments.
For the next few weeks, my column will be selected transcripts of the courses, all of which I present. Whatever your faith, or if you have no faith, I invite you to watch the videos at www.prageru.com — the introduction and the Ten Commandments, or any one of the Ten. They are cleverly animated with text and graphics.
Here is the text of Commandment Six — explaining why the King James translation is wrong: You would think that of all the Ten Commandments, the one that needs the least explaining is the Sixth, because it seems so clear. It is the one that the King James Bible, the most widely used English translation of the Bible, translates as "Thou shall not kill."
Yet the truth is the quite the opposite. This is probably the least well understood of the Ten Commandments. The reason is that the Hebrew original does not say, "Do not kill." It says, "Do not murder." Both Hebrew and English have two words for taking a life — one is "kill" (harag, in Hebrew) and the other is "murder" (ratzach in Hebrew).
The difference between the two is enormous. Kill means:
1) Taking any life — whether of a human being or an animal.


2) Taking a human life deliberately or by accident.




3) Taking a human life legally or illegally, morally or immorally.
Read it all here............
posted by D.Swami Gwekanandam @ 10:06 PM


I hope to see this on the walls of all my friends just for moral support.
This is from my nephew Edwin Seibel Nathan: For all my friends, whether close or casual, just because.
This is one of the longest posts I will ever make, and one of the most real too. Everyone will go through some hard times at some point. Life isn't easy. Just something to think about. Did you know the people that are the strongest are usually the most sensitive?
Did you know the people who exhibit the most kindness are the first to get mistreated? Did you know the ones who take care of others all the time are usually

the ones who need it the most? Did you know the three hardest things to say are I love you, I'm sorry, and help me?
Sometimes just because a person looks happy, you have to look past their smile to see how much pain they may be in. To all my friends who are going through some issues right now--let's start an intentional avalanche. We all need positive intentions right now. If I don't see your name, I'll understand.
May I ask my friends wherever you might be, to kindly copy and paste this status for one hour to give a moment of support to all of those who have family problems, health struggles, job issues, worries of any kind and just needs to know that someone cares.
Do it for all of us, for nobody is immune. I hope to see this on the walls of all my friends just for moral support. I know some will!!! I did it for a friend and you can too. You have to copy and paste this one, NO SHARING...
I will leave it in the comments so it is easier for you to copy paste!
posted by D.Swami Gwekanandam @ 8:41 PM


Baroness Warsi's, A Paki and her Hypocrisy
Douglas Murray: Baroness Warsi's Obsession

What seems odd is this obsession with Israel, with which she has no ties. Yet this Baroness, who claims to be motivated only by moral outrage, is considerably silent on the far worse moral outrages that go on day in and day out in a country with which she does have ties — of which she made a virtue while in office.
Yet Baroness Warsi ignores entirely the horrific and continual human rights abuses in her own family's homeland of Pakistan. Whether it is Christians being burned alive or the practice of "bonded labor" (slavery), Warsi appears utterly unconcerned. At present, a Christian mother of four is due to be hanged for blasphemy.
What is far more important is that the obsessions and blind spots of Baroness Warsi are the obsessions and blind spots being taught to a generation. Read it all here......
Hat tip : EoZ
posted by D.Swami Gwekanandam @ 7:56 PM


The unification of Arab and Muslim countries at the U.N. has created the foundation for a 120-state-strong anti-Israel diplomatic cartel.
Ron Prosor: The UN's theater of the absurd

On Nov. 29, 1947, a Saturday night, the entire Yishuv (the Jewish community of pre-state Israel) held its breath. The tiny voice of Brazilian U.N. General Assembly President Osvaldo Aranha blared from the radios in every home. The agenda for the day: Resolution 181 on the end of the British Mandate and the partition plan of Palestine.
Holocaust survivors, Jews who were kicked out of Arab lands, the many waves of immigrants to Israel, the pioneers and those who immigrated illegally all cast their lot with the promising institution that would be a magnificent monument to the triumph of good over evil in World War II.
Sixty-seven years after that historical vote -- the U.N.'s shattered dream lies before us. Over the years, it has gone from a monument of victory to a memorial, a remnant of the hope that has vanished. Although it was designed to prevent the reoccurrence of Nazi crimes, the U.N. has become an international arena for Arab criminal bullying.
The Arab world attacked the Yishuv only hours after rejecting the outcome of the vote, and it did not stop even after the thunder of the Napoleon cannons subsided at the end of the War of Independence. The unification of Arab and Muslim countries at the U.N. has created the foundation for a 120-state-strong anti-Israel diplomatic cartel.
Read it all here..........
posted by D.Swami Gwekanandam @ 7:52 PM


In the first month after the UN vote, 118 Jews were killed and 217 were wounded.
On November 29, Arab UN delegations called the UN move 'undemocratic.'
Ambassador Amir Arslan of Syria, proclaimed, "My country will never recognize such a decision," Jamali of Iraq objected that Resolution 181, "Undermines peace, justice and democracy," and they and their Arab colleagues abruptly walked out the halls of the UN in Lake Success, New York, in protest. Almost immediately, Arab labor strikes in Palestine were called, and acts of terror were launched against Jews.
In the first month after the UN vote, 118 Jews were killed and 217 were wounded. Civilians were attacked on the streets, and convoys to cities were also attacked as were medical clinics. Violence also extended into the Arab world. In the Yemenite city of Aden, anti-Jewish riots broke out with reports of 76 Jews killed and 74 wounded.
Soon, the Arab Legion of irregular troops led by Nazi trained commandoes Hassam Salameh and Abdul Kader Husseini, nephew of the infamous Mufti, Haj Amin Al Husseini, led the Arab war effort while the surrounding Arab nations preferred to wait until the British evacuation. On February 11, a bombing on Ben Yehudah Street in central Jerusalem killed and wounded hundreds. The Jewish State, not even officially re-born, was fighting for its existence.
Read it all here......
posted by D.Swami Gwekanandam @ 7:48 PM


How the Saudis spend your grocery money
Blazing Cat Fur : Every time you buy groceries from the supermarket it's most likely you're paying an Islamic tax to the government of Saudi Arabia.
Today, around 80 per cent of supermarket food produce from Australia's largest and most iconic brands are Halal Certified. An estimated 500 Australian based food companies pay this Islamic tax which is passed on to you at the checkout.
This tax, masquerading as Halal Certification, is a modern version of an Islamic tax called 'Jizya'. It was first imposed by Muslims who had conquered non-Muslims, who became subservient to Muslims, but did not wish to convert to Islam.
They paid the tax in order to have their lives spared and were then known as dhimmis. This institution has its roots in the origins of Islam, 1400 years ago. Halal Certification fees can be viewed as a modern implementation of the Jizya tax on dhimmis via the supermarket shelf.
Iconic names and brands like Woolworths, Coles, Aldi, Cadburys, Nestle, Kraft, Byron Bay Cookies, Kellogs, Sanitarium, Four and Twenty pies are among the household names collecting this jizya style tax from non Muslims in Australia.
posted by D.Swami Gwekanandam @ 7:39 PM


Winds of Jihad: It took Turkey 100 years to eliminate the Christians…
Muslim Interfaith Outreach: On September 6-7, 1955 a carefully staged, government

sponsored

series of riots

took place

that caused irreparable harm to the Greek community of

Istanbul

, Turkey. The events, well documented by historians– Greek and Turkish alike. Source.
Blazing Cat Fur : The BBC reported that the Pope

visited

the Blue

Mosque

in Istanbul as part of a three-day visit to Turkey.
According to the BBC reporter, the Pope offered a moment of "silent prayer…next to the Grand Mufti."

The BBC man said that it was, "a moment of rich symbolism in terms of the inter-faith dialogue" that the Pope is trying to

promote

. The BBC reports that the Christian population of Turkey has declined from 20% to 0.2% in the last 100 years.
No, that's not a typo. And it's not an accident either…
posted by D.Swami Gwekanandam @ 7:29 PM


Elder of Ziyon: The misery of Jews of Morocco, 1805
Monday, December 01, 2014
Today is Israel's national day of commemorating Jewish refugees from Arab lands and Iran.

Muslims like to pretend that they treated Jews in their lands well throughout history. As we have shown a number of times, that is not at all true.
In some cases the Jews were treated reasonably, in others they were treated horribly.
Ali Bey al Abbasi was a pseudonym of a European traveler who disguised himself as a Muslim prince in order to explore the Muslim world from Morocco to Mecca between 1803 and 1807.
Here is his account of the Jews of Morocco, from Travels of Ali Bey: In Morocco, Tripoli, Cyprus, Egypt, Arabia, Syria and Turkey:
Between the Years 1803 and 1807, read it all here.......
posted by D.Swami Gwekanandam @ 10:25 PM


Welcome to Fort Sam Houston: Saudi national with explosive materials in car detained after driving through gate without stopping
Tuesday, November 25, 2014
Jihad Watch :
"The unidentified man was taken into custody and officials are still trying to determine his motive.
Military officials are not calling this an attempted terrorist attack." Of course they aren't. And no doubt it wasn't. Probably it's just a traffic incident. He was on his way to a fireworks display but got lost.
"UPDATE: Saudi National Detained at Fort Sam Houston," KCENTV.com, November 23, 2014
posted by D.Swami Gwekanandam @ 12:21 AM


The real 'Red Indians' are the Orang Asal
Monday, November 24, 2014
Malaysiakini: 'Malays to be Red Indians if Umno, PAS don't unite' Proarte: Malays are never going to be the 'Red Indians' of Malaysia because their numbers are increasing and has reached an unprecedented 70 percent of the population.
In fact, Malays are 'pendatangs' like the rest of the races, namely the Chinese and Indians in Malaysia relative to the Orang Asal. It is the Orang Asal of the peninsula whose plight can be equated to that of the 'Red Indians' in USA.





When will this ex-CJ who is a disgrace to his profession stop spewing his totally dishonest and racist drivel? The real threat to the Malays are people like Abdul Hamid who support Umno and extreme Malay organisations like Perkasa. Umno is a party which plunders the nation to the tune of billions on a yearly basis, money which should be used to uplift poor Malays.





Malays instead are brainwashed into believing in imaginary enemies by Umno and PAS who are the self-proclaimed 'protectors' of the Malays and their faith. Malays are increasingly seeing through this sham scenario and are rejecting Umno and PAS.
Read it all here..............
posted by D.Swami Gwekanandam @ 11:16 AM


Australian jihadis "too fat" for the Islamic State
Friday, November 21, 2014
Who knew that you could be too fat to saw someone's head off?
Jihad Watch : "Australian Jihadis 'Too Fat For ISIS,'" by Andre Walker, Breitbart, November 17, 2014:
Two Australian jihadis are reported to have been told they were too fat to join the ranks of ISIS terrorists. The 22-stone brothers are said to have gone to Syria whilst claiming to their parents they were heading for a holiday in Thailand.
They travelled from Western Sydney with two less rotund friends, according to the Australian Muslim leader Dr Jamal Rifi. The brothers are believed to have appeared in a video in which they literally attempt to jump through hoops to improve their fitness.
Dr Rifi described the pair as "obese" and "unfit". He told the Metro: "They're definitely not fit to fight, they don't have any knowledge of how to fight". He said they were too "unfit to run in a field". "They didn't show any signs of radicalisation. They were good boys, which is why their mother is so shocked."
Despite the amusing problem faced by the brothers, they do form part of a growing group of Westerners committed to the violent struggle. A number of European Union nationals are believed to have appeared in the video of the murder of Peter Kessig, which appeared over the weekend.
The group were led by 'Jihad John' who never appears without covering his face, but his accent has led most observers to conclude he is from London.
posted by D.Swami Gwekanandam @ 9:15 PM


Campaign to boycott Halal food gains momentum in Australia
Blazing Cat Fur : A campaign to boycott Halal-

certified

food is gaining momentum

across

Australia

, with groups claiming that

certification

pushes up prices and the money goes towards funding terrorism.
A loose collection of affiliated anti-Halal, anti-Islam and nationalistic groups began the movement. Now, the

biggest online

group, "Boycott Halal in Australia", has more than 36,000 members. Its carefully anonymous leaders keep a low profile, directing their members to swarm target companies' online profiles and boycott their products.
"Companies ask for feedback, but it appears they don't like negative feedback, alright?" one of the group's leaders, Trish Delaney told 7.30. "I think it's fair to say that people from all walks of life, should be able to ask

are you

Halal certified? It's not a hard question."
Ms Delaney said she spends up to four hours a day online coordinating the campaign, and writing to companies and politicians…
posted by D.Swami Gwekanandam @ 11:08 AM


Let's Face It, The Two-State Solution Is Dead (And Obama Helped Kill It)
Thursday, November 20, 2014
The Fedralist : Nothing in history or current reality could possibly lead an honest observer to conclude that there's a viable path to peace between Palestinians and Israel.
Barring some dramatic exogenous event, this isn't about to change. Give it up. After the murder of five Jews Israelis (three of them American citizens and one of them a Druze) this week, "people fired celebratory gunshots in the air … and praise for God and the attackers poured from mosque loudspeakers soon after the synagogue shooting," reported The New York Times.
Fatah officials in Lebanon chimed in to let us know that: "Jerusalem needs blood in order to purify itself of Jews." There were congratulatory message on Fatah's official Facebook page and festive post-murder spree sweets for the kids. This celebration of death—whether dead babies or dead rabbis, it matters not—doesn't only illustrate the colossal moral gulf that exists between these societies, it reminds us that any Palestinian government inclined to entertain a viable agreement with Jews wouldn't last long, anyway.
Fatah, the thin thread that any workable agreement hangs on, is only in power because it refuses to hold elections. (And, to be fair, when you lose a campaign in Palestinian territories, there are no comebacks.) But even this more moderate faction brings with it archaic menu of nonstarters to the table. Arabs will not have meaningful control over Jerusalem proper. Or any "right of return." Or the ability to control their borders as Sweden or Argentina controls theirs.
At least, not any time soon. These are intractable disagreements. Every time the sides revisit the negotiations, it ends in disappointment and, inevitably, violence. And with each round, Palestinian society devolves further, becoming increasingly radicalized and violent. So what's the point? Read it all here...........
Hat tip : National Review
posted by D.Swami Gwekanandam @ 6:53 PM


Another Beheaded American - Why did Obama use his coerced Muslim name?
Wednesday, November 19, 2014
National Review : The Islamic State beheaded another American this week. The Obama administration's response revealed its stubborn determination to deny reality.
Peter Kassig was a former Army Ranger and emergency medical technician who was moved by the suffering of Syria's civilians and returned to the region after his discharge to provide aid. He helped some of the 1 million Syrian refugees who have fled into Lebanon, using his own funds to buy supplies like diapers and other necessities, and driving an ambulance into Syria.
He was kidnapped in October of 2013.According to those who analyze such things, something went wrong with the video of Kassig's beheading. It wasn't caught on tape. We can speculate that the former Ranger had enough strength left to fight back. Perhaps his was not the only blood on the sand. In any case, ISIS felt obliged to offer video of Syrian soldiers' beheadings instead, together with a tutorial on the history of the Islamic State, which began as a cell of al-Qaeda.
The Islamic State executioner joked over Kassig's severed head, "He doesn't have much to say." President Obama condemned the atrocity, saying that Kassig "was taken from us in an act of pure evil by a terrorist group." He continued, "While ISIL revels in the slaughter of innocents, including Muslims, and is bent only on sowing death and destruction, Abdul-Rahman was a humanitarian who worked to save the lives of Syrians injured and dispossessed by the Syrian conflict.
"Hold on. Peter Kassig converted to Islam and took the name Abdul-Rahman, but only in captivity. President Obama's insistence upon using his Islamic name reflects his continuing belief that by denying Islamic extremism, he can promote peace. "ISIL's actions represent no faith," he said, "least of all the Muslim faith which Abdul-Rahman adopted as his own." When someone converts at the point of a sword, in hopes of saving his life, is that "adopting the Muslim faith as his own"? Whom is Mr. Obama respecting by using the Islamic name — Kassig, or his executioners?
The New York Times explained it this way: "The president used the Muslim name that Mr. Kassig adopted after his capture, making the point that the Islamic State had killed a fellow Muslim." If that's the motive for using the Islamic name, it raises this question: Who does Mr. Obama imagine is unaware that the Islamic State kills Muslims? Certainly in the very tape confirming the beheading of Peter Kassig, ISIS provided graphic and high-definition evidence of the execution of 13 Syrian soldiers. They weren't Baptists.
A recent UN report depicts widespread ISIS terror and horror across Syria and Iraq. "Executions have been recorded in Aleppo, Raqqa, Idlib, Al-Hassakeh and Deir Al-Zor provinces," according to a Reuters account. "Witnesses saw scenes of still-bleeding bodies hanging from crosses and of heads placed on spikes along park railings."
Read it all here........
posted by D.Swami Gwekanandam @ 8:10 PM


Gazanian muslims celebrate the murder of four Jewish people at prayer in a Synagogue last night by marching with axes and pistols.
posted by D.Swami Gwekanandam @ 4:30 PM


Dear Washington Post editors: Why was National Cathedral security so tight during Muslim prayers?
Blazing Cat Fur : Over the past few days, I have had quite a few people ask me what I thought of the first-ever Muslim prayer service held inside the vault of the Washington National Cathedral. Would GetReligion be "covering" that?
My response, of course, was whether they were asking for my personal take on this event, as an Orthodox Christian, or for my take on the media coverage of the event, which is what GetReligion is all about? Most meant the former, which isn't all that relevant to what we do here on this blog.
Thus, let me offer a thought or two about the Washington Post coverage of the event, which ran under this headline: "Washington Cathedral's first Muslim prayer service interrupted by heckler."
Your GetReligionistas rarely critique reporters by name, since we think editors also play crucial roles in the final product that ends up in print or on the air. However, in this case I'd like to note that it was interesting, and I think wise, that the Post editors assigned veteran foreign correspondent Pamela Constable to this story.
She has years of experience in Pakistan and Afghanistan and is also known as the author of the book, "Fragments of Grace: My Search for Meaning in the Strife of South Asia. "The informationthat made it into the story was solid, although at several points I wanted to know more – such as the actual doctrinal content of the sermon scholar Ebrahim Rasool, South Africa's U.S. ambassador. In each case, I found myself wondering if these vague spots were the result of editing or the values of editors in the newsroom.
Read it all here............
posted by D.Swami Gwekanandam @ 11:40 AM


Israel: The Terrorists Are Not the Victims
The West's unreasonable, incomprehensible

war on

Jews is getting old. Why? What is the sense of this? Blazing Cat Fur : Four Rabbis were

murdered

at a synagogue in Jerusalem during morning prayers.
It does not get more depraved than that. Several others were injured in the savage attack, and after police arrived and killed the two

Arab

terrorists responsible who were screaming, "Allahu Akbar," a CNN reporter wrote of the massacre with the headline:
"Israeli police shot dead two Palestinian civilians." Those two "civilians" were the assailants in the attack.
This is what Israel has to contend with. But it is not only the media fueling Jew hatred. It is world leaders.

President Obama

was compelled to make a statement. After all, three of the Israeli Rabbis murdered in cold blood held dual-American citizenship.
"At this sensitive moment in Jerusalem, it is all the more important for Israeli and Palestinian leaders and ordinary citizens to work cooperatively together to lower tensions, reject violence, and seek a path forward towards peace," the President said…
posted by D.Swami Gwekanandam @ 11:29 AM


The original sin in the Middle East for Arabs isn't "occupation."
EoZ: It is an excuse used by Israel-haters to justify their pre-existing hate.


The original sin is that Jews are asserting their rights to live in their own ancestral homeland in peace and security. And that sin is too much for hundreds of millions of Arabs to bear.
posted by D.Swami Gwekanandam @ 10:28 AM


Jerusalem's Latest Terror Four dead, and Abbas equivocates, again.
National Review : Today's murders of four Israelis — via two hatchet- and gun-wielding Palestinians — at a west Jerusalem synagogue, threatens to re-ignite the Israeli–Palestinian conflict.
Three of the four victims held dual American citizenship; in addition to the murders, at least eight Israelis were wounded. Another report suggests that a Palestinian was also wounded by Israelis in Jerusalem today.While definitive responsibility isn't yet clear, it appears that the Popular Front for the Liberation of Palestine (PFLP) may have been involved in the terror attack.
Left-wing secularists who reached their apex in the 1960s, they have since been sidelined by the theocrats of Hamas and the Palestinian Islamic Jihad. Regardless, this attack clearly represents a major escalation. The IDF have already undertaken detention operations in the Palestinian city of Ramallah, and Prime Minister Netanyahu has warned of a "heavy" response.
Here's the context to today's events: In recent weeks, tensions at Jerusalem holy sites have increased dramatically. Of particular note, Palestinian attackers have used cars as weapons in two attacks against Israeli citizens. This strife has two direct causes: religious and political. On the religious front, Palestinians have been enraged by efforts from elements of the Israeli religious Right to gain prayer rights at the Temple Mount. Central to Judaism's creation theory, but known in Islam as al-Haram al-Sharif, the Temple Mount also houses two major Islamic holy sites.
One, the al-Aqsa Mosque, is believed by Muslims to be the place from which Mohammed ascended into heaven. Recognizing this sensitivity, the Israeli government allows only Muslims to pray there. However, on October 28, Yehuda Glick, a Jewish activist pushing for greater access, was shot and nearly killed.
In a populist fervor, Palestinian leaders from across the political spectrum (including President Abbas) welcomed and lauded the attack. In response, Israel restricted access to the site. That escalated tensions substantially, and on Sunday, Netanyahu warned that Abbas's populist reactions were inciting violence.
Read it all here........
posted by D.Swami Gwekanandam @ 9:48 AM


Muslim addresses Church of England synod for first time, saying Muslims who did not adhere to extremist ideologies had suffered in greater numbers
Fuad Nahdi (front row centre) addresses members of the

Church

of England's Synod in central London, on November 18, 2014 (AFP

Photo

/Leon Neal)
Blazing Cat Fur : London (AFP) – A British Muslim addressed a Church of England synod for the first time on Tuesday in a discussion with Archbishop of

Canterbury

Justin Welby on the suffering of religious minorities in

Iraq

and Syria.
Fuad Nahdi, head of Radical Middle Way, a think tank involved in inter-faith dialogue, recited an

Islamic prayer

and greeted the Anglican gathering with the words "salaam aleikum" (Peace be with you).
Nahdi

branded

violent Islamist jihadists as "idiots" and condemned discrimination against Christians, but said that Muslims who did not adhere to extremist ideologies had suffered in greater numbers. "The persecution of Christians in Iraq and Syria is

heinous

and totally

unacceptable

to any sane human being. But we should not forget that the Muslims have borne the brunt of these extremists," he said.
"Thousands if not tens of thousands have died in the past couple of years and they will continue to die if we pretend to ignore it," the Kenya-born campaigner, who was dressed in a blue robe and cap, told hundreds of assembled delegates.
He also spoke about growing anger among young Muslims in Britain in reaction to criticism that they face because of the actions of extremists they have nothing to do with "thousands of miles away"…

In other words, that was a waste of time. This man is certainly not interested in reforming Islam, but simply looking for other things to blame for the violence. True, Muslims have also been victims, but that only makes the need for

reform

even greater.
You can read his whole piece at the Guardian. No talk of reform in Islam at all. Just the usual blah, blah, blah.
posted by D.Swami Gwekanandam @ 8:56 AM


ARCHIVES
Previous Post
Links
My Links
Military Related Links
Q&A Battle of Mogadishu
Black Hawk Down
Ranger Awang Rawang -
George Cross
Combat Art
Malaysian Military
Military Dictionary
Infantry Magazine
4th Inf Div Mech
Okinawa Marine Page
Stabilisation Force
Quadrant Magazine
History Malaya
The War Against,
Indonesia
Lest We forget
Malayan Emergency
Collection
Australian Army News
Wars of Vietnam
RAAF School In M'sia
Brits In S'pore and Malaya
S'pore-Malaysia Relations
Allied Participation In
The Vietnam War-,
Malaysia Included
Short Military Fiction
Singapore
Aussies At War
Combat In The Jungle
History Of The
British Army
Remembering
The Gurkhas
In Malaya
Royal Navy
Combat Tracker Team
Sixties Timeline
Institue of Defence and
Strategic Studies
Singapore Window
Singapore Armed Forces
Website
Panzer Divisions WW2
Basics Of Warfare
Violence In The Congo
Malaysia & United Nations
West Point
Military Academy
RMA Sandhurst
OCS Portsea
RMC Duntroon
NZ Forces
Military Colleges
Indonesian Military
& Democracy
Indonesia At
The Crossroads
World War 1 Document
Archive
Explore World War 1
Explore World War 2
World War 2 Net
World War 2 In Europe
Book References-
Insurgency Malaya
Malayan Emergency
Collection
Lessons From Malaya
Malaya,1948:Britain's
"Asian Cold War"
NZ Forces In Borneo
Malayan Emergency-
Australian Pespective
Malaya, My Far East
Slim School
Cameron Highlands
The Undeclared War
(Indonesian Confrontation)
-Book Review
The Queen's Gurkha
Signals
During
Confrontation
Brief History 4th RAR
In Malaya & Borneo
Aussies At War
Against Indonesia
Conflict and Confrontation
in SEA,
1961-1965,Britain,
US and the creation of Malaysia
D-Day(Operation
Overlord)
OMAHA Beachhead
-Historical
Division War
Department
Vietnam Resources
For The Historian
The Royal Irish Rangers
Queen's York Rangers
Early Ranger History
75th Ranger Regiment
Roots of Honor
-Histories
of the 14th U.S. Infantry
US Army Homepage
Under fire images
from Vietnam
Vietnam,
Death & Home
Photos, Articles,
and Research
on the European
Theater
in World War II
Complete Articles
On Middle East Conflict
The Israeli War
Of Independence
IDF Israel
Middle East And
Jewish Studies
The Quest For Peace
In The Middle East
US Coast Guard History
Memories Of Combat
Women In Combat
Korean War
Combat Photos
Photographing
Under Fire
Under Fire
US Army
Public Affairs
Military Equipment
Guide
The History Net
Canon, Machine Guns
And Ammunition
HK Assault rifles
AK Assault Rifle
Homepage
Modern Firearms
Main Battle Tanks
Former USSR
M1A1 / M1A2 Abrams Main
Battle Tank
, USA
Main Battle Tank:
Challenger 2
Leopard 2A6
Leclerc Main
Battle Tank
Israeli Main
Battle Tank
Swedish Armor
Infantry Fighting
Vehicle-Bradley
Italian IFV
French IFV
British IFV
Definition IFV
Scandinavian Armor
For Adventure
Training
Contact

My Land
Infantry
Weapons

Google News
World
News From Israel
Skull

Soldier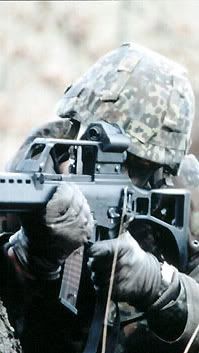 Skull

Warriors

Managers
of
Death &
Destruction

Bloody Minded

Queen of the
Infantry
Follow Me!
Brave Men
Powered by