Australia: Muslim teen arrested for jihad plot was in "deradicalization" program
Friday, April 29, 2016
"In the boy's case, he was reportedly given a gym membership, given religious guidance and had regular visits and phone calls from community contact police."
What? He got a gym membership and he still tried to wage jihad against Infidels? Doesn't he know that the Qur'an says to wage war against and subjugate non-Muslims, unless they give you a gym membership? (Note for the incurably literal-minded: it doesn't really say that.)
"Boy, 16, arrested over 'Anzac Day terror plot' was in deradicalisation program," by Rachel Olding, Sydney Morning Herald, April 26, 2016: A 16-year-old boy arrested over an alleged Anzac Day terrorism plot had been in a government-run deradicalisation program for about a year. The boy, who cannot be named for legal reasons, chose not to appear in Parramatta Children's Court on Tuesday for a brief mention two days after his arrest.
His lawyer, Zemarai Khatiz, entered a not guilty plea to one charge of doing an act in preparation or planning for a terrorist act, an offence that carries a maximum sentence of life in prison. Zemarai Khatiz, the lawyer for the 16-year-old terrorist suspect. Mr Khatiz said a psychologist with more than 38 years' experience would assess the boy in prison this week to support an application for bail on Friday.
The boy was arrested near his Auburn home Sunday afternoon, just hours after police allegedly intercepted an online chat he was having with a man overseas in which he mentioned trying to obtain a firearm and targeting an Anzac Day event on Monday. He was not considered a "prime target" for counter-terrorism officers but had been on their radar for about a year.
Read it all here..................
posted by D.Swami Gwekanandam @ 5:54 PM


Italy arrests 4 Muslims in Islamic State plot to attack Israeli embassy, Vatican
What? But…but…the Pope says Islam is a religion of peace! Maybe he should call Abderrahim Moutahrrick into the Vatican and explain the true, peaceful Islam to him. "Italy nabs four suspected in ISIS plot to attack Israeli embassy, Vatican," Jerusalem Post, April 28, 2016 :
Italian police on Thursday arrested four people suspected of conspiring to carry out attacks on behalf of Islamic State in Italy. The Israeli embassy in Rome and the Vatican were among the alleged targets, Newsweek cited Milan prosecutor Maurizio Romanelli as saying.
"I want to hit Israel in Rome," one suspect named as Abderrahim Moutahrrick was said to have told another suspect in an intercepted conversation, according to the report. Investigators believe one of the suspects asked another to plan an attack in Italy and mentioned Rome.
As part of the same investigation, police also issued arrest warrants for two fugitives – a Moroccan man and his Italian wife who left Italy and headed towards Iraq and Syria last year. The four arrested Thursday include a man and wife living near Lake Como — a 23-year-old Moroccan man, and a female relative of the fugitive couple….
Jihad Watch
posted by D.Swami Gwekanandam @ 5:49 PM


UK: Islamic State security guard wished friends "Happy 911"
This is the Britain that David Cameron and Theresa May wanted. This is the Britain they have. They have hounded and persecuted counter-jihadis, while pandering to and appeasing the likes of Mohammed Ameen.
So they have made their bed, and they won't be able to escape lying in it. "ISIS fanatic security guard, 23, wished his followers a 'Happy 911' and sent 8,000 tweets glorifying the terror group and encouraging jihad," by Jenny Stanton, Mailonline, April 28, 2016:
An ISIS fanatic who wished his followers a 'Happy 9/11' and posted 8,000 tweets glorifying the terror group and encouraging jihad has been jailed for five years. Mohammed Ameen, 23, used 42 Twitter handles and 16 different accounts to express his support for ISIS between May and October last year.
The security guard pleaded guilty last month to five counts of encouraging terrorism and one count of support for a proscribed organisation. Ameen, of Dagenham, east London, also pleaded guilty to one count of dissemination of a terrorist publication, relating to a video called For The Sake Of Allah, posted on Twitter last September.
The court heard he sent tweets celebrating the 9/11 attacks in New York. One read: '£TheMagnificent19 May you all get accepted in the highest ranks and multiply your kind! £Happy 911'. An image was posted of a statement which read: 'When we descend on the streets of London, Paris and Washington the taste will be far bitterer, because not only will we spill your blood, but we will also demolish your statues, erase your history and, most painfully, convert your children who will go on to champion our name and curse their forefathers.'
Ameen tweeted a picture of Mohammed Emwazi – known as Jihadi John – in a black face mask holding out a knife. Another tweet read: 'Your 7/7 is our 24/7'. Prosecutor Christopher Amis QC told the court it 'perhaps gives an insight into the defendant's mindset'. Mohammed Ameen has been jailed for five years for sending a stream of tweets glorifying the Islamic State….
Jihad Watch
posted by D.Swami Gwekanandam @ 5:45 PM


Terror : Debunking the 'tiny minority of Muslims' myth - 19 Apr 2016
Guests Raheel Raza and Andy McCarthy join Tiffany Gabbay of TheRebel.media. They go over the facts and statistics that show that Islamic radicalism is tied to the religion's teachings.
posted by D.Swami Gwekanandam @ 5:17 PM


Pakistan's ISI controlled Osama bin Laden's Abbottabad compound
Still more evidence that Pakistan is not an ally and has not been for years — as if any more were needed. "ISI controlled Osama bin Laden's Abbottabad compound: Book," PTI, April 28, 2016:
WASHINGTON: The Abbottabad hideout of Osama bin Laden was under ISI control and a Pakistan Army doctor treated the most dreaded terrorist in the world before he was killed in a daring raid by US commandos in 2011, according to a new book.
In fact, the doctor Amir Aziz, of the rank of major, who lived in a compound near bin Laden's hideout in Abbottabad, was rewarded by the CIA with a share of the $25 million bounty the US had put up because a DNA sample had conclusively proved the al-Qaeda leader's identity. In his latest book, 'The Killing of Osama bin Laden', investigative journalist Seymour Hersh claims that ISI got hold of bin Laden in 2006 after paying bribes to some of the tribal leaders. At the time he was said to be very ill.
"Early on in his confinement at Abbottabad, the ISI had ordered Amir Aziz, a doctor and a major in the Pakistani army, to move nearby to provide treatment," Hersh claims, basing his account on a conversation he had with an unidentified retired Pakistan Army official. And all this while the Pakistani leadership in particular the army chief and ISI boss repeatedly told the US that they did not know the whereabouts of bin Laden.
"It's understood in Washington that elements of the ISI believe that maintaining a relationship with the Taliban leadership inside Afghanistan is essential to national security. The ISI's strategic aim is to balance Indian influence in Kabul….
Jihad Watch
posted by D.Swami Gwekanandam @ 2:19 PM


The Whore of Germany - "Eva Braun and Adolf Hitler"
posted by D.Swami Gwekanandam @ 2:12 PM


Gavin Boby: Muslim rapists - why so serious?
posted by D.Swami Gwekanandam @ 1:51 PM


Pakistan: Christian teen lynched for flirting with Muslim girl
Remember Emmett Till? "Pakistan: Was an 18-year-old boy the latest victim of Muslim hostility to Christians?," by Mark Woods, Christian Today, April 27, 2016 (thanks to The Religion of Peace):
A Christian boy in Pakistan has allegedly been hanged by Muslims who believed he was attached to a Muslim girl who lived opposite his brother's house. A report in the Pakistan Christian Post cites an investigation from The Voice Society which concluded 18-year-old Qaisar Masih was killed by the girl's family in an attack led by her father, Mohammad Billa.
Previous reports said he had been murdered for resisting drug traffickers, while according to The Voice, local police were treating it as a case of suicide. Qaisar's family attended the local Roman Catholic Church in Pir Mahal, around 300 kilometers from Lahore. A team from The Voice met the priest there, Fr John Joseph, and members of Qaisar's family.
According to The Voice, the family of Mehwish, the Muslim girl whom Qaisar wished to marry, had warned Qaisar not to have anything to do with her and threatened to kill him. Qaisar's family denied allegations that he had killed himself. His sister Saira told The Voice's team that his neck was broken and there were marks of resistance on his body, and that he was hanged after being killed.
She said: "My brother was innocent, he tried not to contact Mehwish but Mehwish said that she cannot live without him… We told her sisters to ask Mehwish to avoid my brother because her father is a criminal and he will kill my brother. But none of our efforts could save my brother."
Qaisar's mother Rani Sardar said: "We all know who killed my son, he was the youngest, he was the apple of my eye and they killed him brutally and hanged him in front of our house. I only demand justice. I want the accused to be hanged and punished."…
Jihad Watch
posted by D.Swami Gwekanandam @ 11:23 AM


Scotland: Saudis cut funding to ex-Muslims after they refuse to aid building of mosque
"Wahhabism does not want people to think for themselves. Saudi Arabia does not want people to think for themselves.
It is against women, it is against gay people, it talks of killing. Saudi Arabia wants to spread this around the world. I cannot be a part of it." This raises important implications for Saudi students in the West, but Western authorities will not, of course, consider them.
"Saudi family left destitute after having university funding cut off blame refusal to co-operate over building of a mosque," by Kirsteen Paterson, The National, April 28, 2016 : A DESTITUTE family claiming political asylum in Scotland told yesterday of their fears of being sent home to Saudi Arabia in a row over a mosque. Haifa Alshamrani came to the UK to study medicine but her visa was revoked when Saudi officials cut the funding for her Glasgow University tuition.
The 29-year-old travelled to Scotland with husband Abdullah Amri and children Mohammad, ten, and Gadah, seven, and wept yesterday as she recalled selling her jewellery and wedding ring to pay bills. Alshamrani, who aims to specialise in regenerative medicine, claims the decision is linked to Amri's refusal to participate in efforts to create a Wahhabi mosque in Preston, Lancashire, on behalf of Saudi authorities.
Amri is an agnostic and Alshamrani renounced her faith several years ago and the couple say they could not be involved in activities related to the form of Islam most commonly practised in their home country.
Read it all here...........................
posted by D.Swami Gwekanandam @ 11:20 AM


Tatjana Festerling, An Analysis of Germany in Crisis: "The Price of Liberty is Courage"
posted by D.Swami Gwekanandam @ 10:58 AM


Angela Merkel the Bitch of Turkey

posted by D.Swami Gwekanandam @ 10:05 AM


Citadel punishing cadet for leaking story about Muslim cadet possibly getting uniform exemption
Cowards trying to cover the tracks of their abject surrender by punishing the one courageous man left at The Citadel. "Citadel cadet punished after leaking hijab story," by Paul Bowers, Post and Courier, April 21, 2016:



A cadet at The Citadel said he is being punished with 33 hours of marching after he revealed in a Facebook post that the school was considering allowing an incoming cadet to wear a hijab in uniform. The cadet, senior political science student Nick Pinelli, said officials at the public military college originally sought to charge him with behavior "unbecoming to a cadet," a Class I offense that can lead to dismissal under the school's disciplinary code.

Instead, he said the school reduced the charge to "gross poor judgment" and handed him the maximum punishment: 40 "tours," each consisting of 50 minutes of silent marching with a rifle in a barracks quadrangle. Pinelli, who has also been working as an intern for Donald Trump's presidential campaign, must complete the tours before graduating on May 7.

Pinelli's April 13 Facebook post led to national media coverage and sparked heated debate among Citadel cadets and alumni about the issue of the hijab, a head covering worn by some Muslim women. The Citadel is considering accepting a Muslim freshman who has asked to be able to wear the head scarf — an exception to the school's military dress code. No final decision has been made on the issue. "If I valued liberal ideology, I would go to UC Berkeley," Pinelli wrote in the post….

Jihad Watch
posted by D.Swami Gwekanandam @ 6:58 AM


FBI arrests brother of San Bernardino jihad murderer and 2 others
Marquez got the killers their rifles and attended the same mosque that they attended.
This was a jihad terror cell that appears to have been attempting to expand its ranks via marriage fraud. "FBI arrests brother of San Bernardino terrorist and 2 others on marriage fraud charges," by Richard Winton and James Queally, Los Angeles Times, April 28, 2016:
Federal agents arrested three people, including the older brother of San Bernardino gunman Syed Rizwan Farook, on charges of marriage fraud, conspiracy and lying to federal investigators on Thursday morning, according to a criminal complaint. Syed Raheel Farook, the brother of Syed Rizwan Farook; his wife, Tatiana Farook; and her sister Mariya Chernykh were all arrested Thursday morning and charged in a five-count indictment filed in federal court that centers around a fraudulent marriage between Chernykh and Enrique Marquez, who has been charged with aiding in the deadly Dec. 2 attack at the Inland Regional Center.
Two people were arrested at Raheel Farook's home after the FBI conducted a search warrant Thursday morning, according to Sgt. Paul Mercado, a spokesman for the Corona Police Department. A second search warrant was served at Chernykh's home in Ontario, federal prosecutors said.
Read it all here.............................
posted by D.Swami Gwekanandam @ 6:55 AM


Turkey demands to remove pic accusing Erdogan of killing boy, Geneva rejects
Turkey's demand to remove a photo of a boy from an exhibition in Geneva, Switzerland, has been rejected.
The photo claims that then-PM Recep Tayyip Erdogan was directly involved in the death of a child amidst anti-government protests in 2013
HT : VT
posted by D.Swami Gwekanandam @ 6:40 AM


Self Loathing British - England Bans Its Own Flag to Avoid Offending Muslims
English people are terrified of displaying their own flag after being endlessly lectured that it's racist and offensive to immigrants.
The people need to rise up and take back their countries from the scumbag politicians who are ruining them!.
HT : VT
posted by D.Swami Gwekanandam @ 6:27 AM


Three Stooges Do Jihad - GoPro footage from an ISIS attack, almost comical
HT : BCF
posted by D.Swami Gwekanandam @ 6:01 AM


Day 3 - Without Internet and Phone Line. Thank you very much Telekom Malaysia for your incompetence and inefficiency
Thursday, April 28, 2016
posted by D.Swami Gwekanandam @ 8:16 AM


Day 2 - Without Internet and Phone Line. Thank you very much Telekom Malaysia for your incompetence and inefficiency
Wednesday, April 27, 2016
posted by D.Swami Gwekanandam @ 8:08 AM


There is one Government Linked Company, that always drives my pressure up - Telekom Malaysia
Tuesday, April 26, 2016
There won't be any postings until this inefficient entity resolves the problem in my area, with the phone line and network problem.
"Indah Water" which deals with shit is a lot more efficient than this sorry bunch of rent seekers. Just don't pay your bills see, what happens, I am talking not about the company that deals with shit but Telekon Malaysia.
This is not the first time.
I reported the problem this morning at 0801 hrs, they are bloody efficient they send a text message at 1608 hrs, saying that they will resolve the problem by the 29th April 2016 at 1800 hrs! Amazingly incompetent!
That's what happens when one entity monopolizes the telecommunication business.
posted by D.Swami Gwekanandam @ 5:29 PM


Our Nuris , The RMAF's work horse, otherwise known as Sikorsky S61A-4 - Helicopter Heroes
Monday, April 25, 2016
These were the main stay helicopters of the Malaysian Armed Forces. Their pilots had nerves of steel whilst landing in tight places and under fire. They saved countless lives, soldiers as well as civilians. This documentary is dedicated to these men and their wonderful flying machines.

This video is not mine and I do not claim it as mine. It is for fair use. The owners are named at the end of the clip. Thanks to Major (Rtd) Nor Ibrahim Bin Sulaiman and team , for his role in producing this video clip. Who blogs at, http://xnuripilot.blogspot.my/ - 7th Rangers
posted by D.Swami Gwekanandam @ 11:33 PM


The Silent Nasty - Blame the Left for the deteriorating tone of our political discourse.
President Obama declared he was "dismayed" at the "vulgar and divisive rhetoric" being heard on the campaign trail.
"In America, there is no law that says we have to be nice to each other, or courteous, or treat each other with respect," the president said. "But there are norms. There are customs."




Are there? When I hear this sort of thing from Obama and his fellow leftists, what I wonder is:
Have they not listened to themselves for the past 50 years? Do they really have no idea how vicious, how low, how cruel, and how dishonest their attacks on the Right have been? No, they haven't; and, no, they don't. The Democrat-monopolized media, which explodes with rage at any minor unmannerliness on the right, falls so silent at the Left's almost ceaseless acrimony that leftists are never forced to confront what despicable little Trumps they often are.
It begins with the Democratic leadership. Last August, principled Republicans opposed Obama's foolish nuclear deal with Iran. Obama's response? He compared them to terrorists. "Those hard-liners chanting 'Death to America,'" he said. "They're making common cause with the Republican caucus." And yet "there are norms. There are customs." Cities like Detroit and Baltimore—run by Democrats—are hellish for African-Americans; black families have been destroyed by Democratic welfare-programs; murder rates have risen in black neighborhoods where the police have been intimidated by Black Lives Matter and their allies in the Obama Justice Department.
And yet, former attorney general Eric Holder frequently accused administration critics of "racial animus," and Vice President Joe Biden asserted to a partly black audience that Republicans want to "put y'all back in chains."
Read it all here....................
posted by D.Swami Gwekanandam @ 6:20 PM


The Armenian Journey - A Story Of An Armenian Genocide
The Armenian Journey - A Story Of an Armenian Genocide /Documentary Film /"The Armenian Journey: From Despair to Hope in Rhode Island," a film by The Genocide Education Project (GenEd), tells the story of Armenian Genocide survivor Margaret Garabedian Der Manuelian, told through the narrative voice of her great-granddaughter, 21 year old Dalita Getzoyan.



The film was funded by a grant from the Rhode Island Council for the Humanities and designed to support educators in the region and beyond.
posted by D.Swami Gwekanandam @ 5:30 PM


Philippines: Islamic State jihadis threaten to behead Western hostages
Victims of a previous Islamic State beheading
"When you meet the unbelievers, strike the necks…" (Qur'an 47:4) "Philippines jihadists loyal to Islamic State warn they will behead Western hostages," by Philip Sherwell, Telegraph, April 24, 2016 :
Two Canadians, a Norwegian and a Filipina held captive for seven months in the southern Philippines could be beheaded on Monday by an Islamic rebel group that operates a ruthless kidnapping and piracy enterprise.
The Abu Sayyaf faction, which pledged allegiance first to al-Qaeda and now Islamic State of Iraq and the Levant (Isil), has set a deadline of 3pm for ransoms of £4.5 million to be paid for the three Westerners.
In videos chillingly reminiscent of those that have emerged from Syria, the three haggard-looking men plead with their families and governments to pay the money. One captor presses a machete to their necks, while other armed men stand behind them carrying assault weapons and the distinctive black flag of Isil.
The shocking images and looming deadline have focused fears that Islamic extremists are carving out a safe haven for terrorists to use as a base to strike targets across South East Asia….
No kidding, really? Jihad Watch
posted by D.Swami Gwekanandam @ 5:13 PM


Pennsylvania imam who said Hirsi Ali should be killed leads interfaith service
The non-Muslims who participated in this interfaith service were being played for fools, but that is true of most, if not all, "dialogue" between Muslims and non-Muslims.
Meanwhile, those who are shocked that Fouad ElBayly turns out to be an "extremist" need to be aware that the death penalty for apostasy is mainstream Islam:
"They wish you would disbelieve as they disbelieved so you would be alike. So do not take from among them allies until they emigrate for the cause of Allah. But if they turn away, then seize them and kill them wherever you find them and take not from among them any ally or helper." (Qur'an 4:89)
"Imam Who Threatened Ayaan Hirsi Ali with Death for Apostasy Led Interfaith Service After Paris Attacks," by Patrick Poole, PJ Media, April 23, 2016 (thanks to The Religion of Peace):
A Pennsylvania imam who was fired last year by the Bureau of Prisons for his claims that author and Harvard lecturer Ayaan Hirsi Ali deserved to be killed under Islamic law for apostatizing from Islam recently led an interfaith prayer service after the ISIS attacks in Paris last November. Fouad ElBayly, the imam at the Islamic Center of Johnstown, led the Nov. 21 prayer event, where he said:


The Islamic Center of Johnstown and all the Muslim communities in our region condemn the evil doing of the people who carried out that terrible attack against innocent people.

This is similar to the statements he made at a March 2002 prayer service for the 9/11 victims on United Flight 93, which crashed in Shanksville, PA, not far from ElBayly's mosque:


Imam Fouad El Bayly of the Islamic Center of Johnstown and Somerset asked people to be tolerant. He said the Muslim extremists who hijacked the plane also hijacked the Islamic faith. "In the name of God, in the name of peace, in the name of brotherhood, in the name of mankind, let there be peace," he said. "We cannot condemn a nation, a religion, for the acts of a few."

But peace and tolerance are are apparently hard concepts for ElBayly to follow himself.


Last year he was fired as a Bureau of Prisons chaplain at the Federal Correctional Institute of Cumberland, MD, after it was reported he was hired under a $10,500 February 2014 federal contract despite his 2007 comments calling for the killing of Ayaan Hirsi Ali. He later received another $2,400 contract to teach Islam in the same federal prison in December 2014….
Jihad Watch
posted by D.Swami Gwekanandam @ 5:00 PM


UK: Muslim Uber driver refuses to accept blind woman because she had guide dog
This article doesn't mention the most likely reason why this is happening, and that is probably because the Daily Mail knows that printing the truth would be "Islamophobic":
the Uber driver, Mohamed Mohamoud, was Muslim, and Islam hates dogs: "Once Gabriel promised the Prophet (that he would visit him, but Gabriel did not come) and later on he said, 'We, angels, do not enter a house which contains a picture or a dog.'" — Sahih Bukhari 4.54.50
"Abdullah (b. Umar) (Allah be pleased with them) reported: Allah's Messenger (may peace be upon him) ordered the killing of dogs and we would send (men) in Medina and its corners and we did not spare any dog that we did not kill, so much so that we killed the dog that accompanied the wet she-camel belonging to the people of the desert." — Sahih Muslim 3811
"Ibn Mughaffal reported: The Messenger of Allah (may peace be upon him) ordered killing of the dogs, and then said: What about them, i. e. about other dogs? and then granted concession (to keep) the dog for hunting and the dog for (the security) of the herd, and said: When the dog licks the utensil, wash it seven times, and rub it with earth the eighth time." — Sahih Muslim 551
"Uber driver is fined £1550 after refusing to accept blind woman because she was with her guide dog," by Joseph Curtis, Mailonline, April 24, 2016 :
Read it all here................
posted by D.Swami Gwekanandam @ 4:54 PM


Hundreds go to Parliament Hill to commemorate the Turkish Muslim genocide of the Christian Armenians.
Many Turkish arseholes seem to be there as a counter protest as well.
HT : VT
posted by D.Swami Gwekanandam @ 2:25 PM


Anger as council officials say UK city is 'too multicultural' to celebrate St George's Day
Bristol City Council allowed the national day to pass without a single event for the patron saint, despite its history dating back to 1222.
Council chiefs said 91 different languages are spoken in the town and it would be "very difficult to commemorate them all". Some in the area feel as though the English symbol has been hijacked by far right groups and are concerned about being branded "racist".
According to the Daily Star Sunday, Kalphna Woolf, founder of 91 Ways to Build a Global City, which aims to unite Bristol's multicultural communities, said people can be frightened of the white and red St George's flag. She said:
"There was a point in the past when I'd see the St George's Day flag flying and it would frighten me, as it had been taken over by 'we are England' type groups." However, Ms Woolf added: "But more and more that flag has been used to unite people in recent years and I am very pleased we live under that one flag. While some community-led events were held across the city to mark the occasion, there were no official celebrations.
David Williams, who has helped organise a St George's Day event in Fishponds, Bristol, said the celebration is intended to bring people together. He said: "We know St George's Day isn't a bank holiday but it certainly needs acknowledging. "To have something in the heart of the community is very important to us." The news was met with disappointment on social media.
On Twitter @brooking1980 wrote: "Bristol city council refused to acknowledge St George's day yesterday for fear of upsetting other faiths. They don't mind upsetting us." Read it all here...................
HT : BCF
posted by D.Swami Gwekanandam @ 2:14 PM


Italy's universities bow to Islam and boycott Israel
An Italian academic appeal to boycott Israeli universities succeeded in obtaining 336 signatures.
Of these teachers and researchers, a tenth come from the University of Bologna. But in this oldest university in Europe, no one has shown enough concern to raise a moral issue about the big deal that the Alma Mater Studiorum of Bologna has just signed with Saudi Arabia.
Not only that, but some of the protagonists of this academic pact appear in the appeal against the Israeli teachers. It should have been enough to read the report of Freedom House on Saudi universities to figure that maybe needed a little extra caution was in order because at stake is not oil, but our culture:
"Academic freedom is limited, informers monitor classrooms for compliance with regulations, such as the prohibition of teaching secular philosophy and religions other than Islam. The pact with the Saudis, which will last five years, was launched by the former rector Ivano Dionigi and enshrined under the new one, Francesco Ubertini, both silent on their colleagues who ostracized the Jewish State.
In the pact with Riad, we read about "promoting dialogue," publishing Islamic texts, investing in literature, philology and music, through conferences and seminars, as well as the exchange of professors and students. Read it all here..........................
HT : BCF
posted by D.Swami Gwekanandam @ 2:08 PM


Forced marriage still happens in the UK because police are scared of being called racist for fighting honour abuse
When I was seven, I travelled to Bangladesh.



My father said it would be the first time I would experience his nation and his heritage. It was also the first time I experienced something else: witnessing a girl aged just 17 being forced to marry. Forced marriage is a horrid custom, entirely different to arranged marriage, which relies on relatives introducing you to potential partners – a sort of vetted version of Tinder where you have the control to say yes or no.

But for the young lady in Bangladesh, there was no control. When the groom's grainy black and white photo was circulated, I watched entranced as women and girls cackled. They jibed about his short, frail body and his thick glasses. I watched as the bride's tears fell, silent screams of anger. She would lambast anyone who mentioned the groom's name. She told me she would never marry him, and I nodded.

Sadly, she had no choice. On the morning of her nuptials, she fainted. Water splashed on her as she was dragged to be showered. As her hair matted against her sweaty skin, she screamed: "I am an orphan without a father. That is why I am to be married to an ugly man." Even I knew she was right. With no independent economic wealth, her only solution – in a poor nation with no child benefit or NHS – was a husband who could provide for her. Read it all here.......................

HT : BCF
posted by D.Swami Gwekanandam @ 1:59 PM


A Syrian rebel's slaying in Turkey points to the long, lethal reach of ISIS
NIZIP, Turkey — On a drizzly afternoon this month, they gathered in the tree-lined cemetery here to bid farewell to a charismatic rebel and outspoken enemy of the Islamic State.
The mourners wept as they hoisted his coffin, draped in the three-star flag of Syria's opposition. They proudly recalled his valor in battles against government forces and his defiance of the religious extremists who have tried to overtake their rebellion.
But the way that Zaher al-Shurqat's life ended filled those at his funeral with dread. An apparent Islamic State militant followed the 36-year-old into an alley in the Turkish city of Gaziantep and fired a round into his head. He was the fourth prominent Syrian critic of the Islamic State to be assassinated in the past six months in southern Turkey, far beyond the militants' stronghold in Syria.
"We're not safe here in Turkey. ISIS is watching us," said a 24-year-old former rebel who attended the funeral in Nizip, a town about 30 miles east of Gaziantep. As do many fellow Syrians who have taken refuge in the area, the man spoke on the condition of anonymity for fear of the militant group, also known as ISIS and ISIL. Read it all here...........................
HT : BCF
posted by D.Swami Gwekanandam @ 1:50 PM


ARCHIVES
Previous Post
Links
My Links
Nuffnang
Test
Military Related Links
Q&A Battle of Mogadishu
Black Hawk Down
Ranger Awang Rawang -
George Cross
Combat Art
Malaysian Military
Military Dictionary
Infantry Magazine
4th Inf Div Mech
Okinawa Marine Page
Stabilisation Force
Quadrant Magazine
History Malaya
The War Against,
Indonesia
Lest We forget
Malayan Emergency
Collection
Australian Army News
Wars of Vietnam
RAAF School In M'sia
Brits In S'pore and Malaya
S'pore-Malaysia Relations
Allied Participation In
The Vietnam War-,
Malaysia Included
Short Military Fiction
Singapore
Aussies At War
Combat In The Jungle
History Of The
British Army
Remembering
The Gurkhas
In Malaya
Royal Navy
Combat Tracker Team
Sixties Timeline
Institue of Defence and
Strategic Studies
Singapore Window
Singapore Armed Forces
Website
Panzer Divisions WW2
Basics Of Warfare
Violence In The Congo
Malaysia & United Nations
West Point
Military Academy
RMA Sandhurst
OCS Portsea
RMC Duntroon
NZ Forces
Military Colleges
Indonesian Military
& Democracy
Indonesia At
The Crossroads
World War 1 Document
Archive
Explore World War 1
Explore World War 2
World War 2 Net
World War 2 In Europe
Book References-
Insurgency Malaya
Malayan Emergency
Collection
Lessons From Malaya
Malaya,1948:Britain's
"Asian Cold War"
NZ Forces In Borneo
Malayan Emergency-
Australian Pespective
Malaya, My Far East
Slim School
Cameron Highlands
The Undeclared War
(Indonesian Confrontation)
-Book Review
The Queen's Gurkha
Signals
During
Confrontation
Brief History 4th RAR
In Malaya & Borneo
Aussies At War
Against Indonesia
Conflict and Confrontation
in SEA,
1961-1965,Britain,
US and the creation of Malaysia
D-Day(Operation
Overlord)
OMAHA Beachhead
-Historical
Division War
Department
Vietnam Resources
For The Historian
The Royal Irish Rangers
Queen's York Rangers
Early Ranger History
75th Ranger Regiment
Roots of Honor
-Histories
of the 14th U.S. Infantry
US Army Homepage
Under fire images
from Vietnam
Vietnam,
Death & Home
Photos, Articles,
and Research
on the European
Theater
in World War II
Complete Articles
On Middle East Conflict
The Israeli War
Of Independence
IDF Israel
Middle East And
Jewish Studies
The Quest For Peace
In The Middle East
US Coast Guard History
Memories Of Combat
Women In Combat
Korean War
Combat Photos
Photographing
Under Fire
Under Fire
US Army
Public Affairs
Military Equipment
Guide
The History Net
Canon, Machine Guns
And Ammunition
HK Assault rifles
AK Assault Rifle
Homepage
Modern Firearms
Main Battle Tanks
Former USSR
M1A1 / M1A2 Abrams Main
Battle Tank
, USA
Main Battle Tank:
Challenger 2
Leopard 2A6
Leclerc Main
Battle Tank
Israeli Main
Battle Tank
Swedish Armor
Infantry Fighting
Vehicle-Bradley
Italian IFV
French IFV
British IFV
Definition IFV
Scandinavian Armor
For Adventure
Training
Contact

My Land
Infantry
Weapons

Google News
World
News From Israel
Skull

Soldier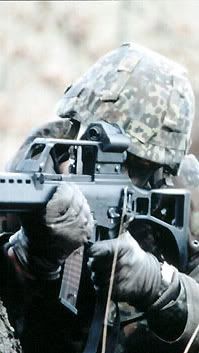 Skull

Warriors

Managers
of
Death &
Destruction

Bloody Minded

Queen of the
Infantry
Follow Me!
Brave Men
Powered by