Saudi idiot shoots doctor, for looking at his wife's pussy during delivery
Friday, May 27, 2016
A Jordanian Doctor who helped deliver a baby at a Saudi hospital was shot by the woman's husband who was angry that a male obstetrician tended to his wife, according to a report in the London-based Al-Araby newspaper.
Dr. Mohannad al-Zubn helped a woman give birth in the King Fahd Medical City in the Saudi capital of Riyadh last month. According to Al-Araby, the father went to the hospital in order to "thank" the doctor, only to pull out a gun and shoot him at close range. Doctor, Muhannad Al Zabn, was called to the birth of a baby in April at the King Fahad Medical City in Riyadh due to the mother having complications.
The father objected to this but was refused his request for a female obstetrician due to the nature of the complication and the expertise of Dr Al Zabn. On the successful delivery of his child the father offered his thanks to the doctor and asked to meet him at the hospital to show him his appreciation in person for the delivery.

The doctor's wounds appear to be non-life threatening. The shooter was soon after arrested by the authorities. Read it all here..............

HT : BCF
posted by D.Swami Gwekanandam @ 11:41 PM


Syrian immigrant with 8 children wins right to bring over his other wives and their 12 kids.
Migrant 'Too Sick to Work' - But Wants to Bring 12 More Children and 2 More Wives into Europe…A SYRIAN migrant who arrived in Europe with his wife and EIGHT children has now been given approval to bring over 12 more kids and another TWO wives.
Politicians in Denmark have condemned the asylum seeker policy which will allow Daham Al Hasan to rake in thousands in benefits once his huge family is reunited. The 47-year-old fled war-torn Syria two years ago with a wife and eight children before arriving in Denmark.
The unemployed migrant, who claims to be too sick to work, has now been granted family reunification for his remaining 12 children and two wives who are still in Syria. The approval will see the Danish taxpayer fork out 214,128 Danish Kroners (£21,883) in child support for the family each year. Outraged officials have raised concerns about the policy and suggested the Syrian man is exploiting the country's welfare system.

Integration spokesperson for the Conservatives, Naser Khader, said: "It is highly problematic that a Syrian refugee can be allowed to call himself sick to avoid working and learning Danish, so he can support… 20 children." The politician added it should not be possible for someone who does not intend to work to be given such vast sums and called for Denmark to implement an upper limit for the number of children a person can claim contributions for.

Khader said: "We need to save and it can't be right that a man, who has not contributed, is granted hundreds of thousands in child support."

Read it all here.......................

HT : RoP
posted by D.Swami Gwekanandam @ 7:31 PM


10-Year-Old Hindu Drowned at Pool - Muslim Lifeguards Suspected…- Where else but in Shtistan ! !
April 13th was the perfect day for 10-year-old Inder Vineet to go for a swim. His father had finally become a member of the Hyderabad Club, only after Inder had begged him a million times to do so.

He had, at last, gotten his wish – one that he had waited for a long while. He could learn how to swim now. On Wednesday, Inder left home around 3:45pm for his third swimming lesson. When Inder arrived at the club he was told to leave, perhaps, the pool was closed. But when Inder was heading back, he was called back by two men, presumably lifeguards.
At 4:30pm that day, Mr Chatandas, Inder's father, received a phone call every parent dreads. He was told that his only son was found in the swimming pool, having drowned, and had been taken to Ghani Hospital, Hyderabad. Inder was in critical condition and was not responding to any treatment. The Agha Khan Hospital, Karachi, refused to take this case as they believed the child would not survive.
The young boy was then admitted to Liaquat Medical Hospital in Karachi where he struggled between life and death for a week before he passed away. Young Inder, a student of grade six in Army Public School, Hyderabad, breathed his last breath on April 21st. The club management termed it as death by drowning. Inder would have turned 11 on June 5th.
Within 24 hours of the incident, Mr Chatandas had contacted the club administration to provide him with the CCTV footage of the tragic incident. The footage he was shown revealed the young boy being taken out of the pool. When Inder's family demanded the entire day's footage from the club administrator, Mushtaq, they were conveniently told that the footage had been deleted and the management did not keep a back up. They even refused to return the innocent child's swimming costume.
What was the administration trying to hide?





Read it all here.................
HT : RoP
posted by D.Swami Gwekanandam @ 7:24 PM


Sultan Knish: The facts about this history of "Palestine"
150 years ago, Mark Twain visited Muslim-occupied Israel and wrote of "unpeopled deserts" and "mounds of barrenness", of "forlorn" and "untenanted" cities. Palestine is "desolate", he concluded.
"One may ride ten miles hereabouts and not see ten human beings." The same is true of the Palestinian Museum which opened with much fanfare and one slight problem. While admission is free, there's nothing inside for any of the visitors to see except the bare walls.
The Palestinian Museum had been in the works since 1998, but has no exhibits. The museum cost $24 million. All it has to show for it are a few low sloping sandy buildings indistinguishable from the dirt and a "garden" of scraggly bushes and shrubs. The Palestinian Museum is open, but there's nothing inside.
It's hard to think of a better metaphor for Palestine than a bunch of empty buildings designed by Irish and Chinese architects whose non-existent exhibits were the brainchild of its former Armenian-American director. It's as Palestinian as bagels and cream cheese. Or skiing, hot cocoa and fjords.
Over the Palestinian Museum flies the proud flag of Palestine, which was originally the flag of the Iraqi-Jordanian Federation before the PLO "borrowed" it, and visitors might be greeted by the Palestinian anthem composed by Greek Communist Mikis Theodorakis. If it sounds anything like the soundtrack from Zorba the Greek, that's because they both share the same composer.
Read it all here.......................
posted by D.Swami Gwekanandam @ 4:53 PM


No Double Parking in China, when Range Rover meets Jaguar
HT : BCF
posted by D.Swami Gwekanandam @ 4:42 PM


Egypt: Muslims strip 70-year-old Christian woman naked, parade her through village
Her crime? There were "rumors about a romantic relationship between her son and a Muslim girl."
In Islamic law, Muslim women are forbidden to marry Christian men, although Muslim men may marry Christian women. The idea is that the non-Muslim community must perpetually be kept in a state of decline. A Coptic source inside Egypt wrote me: "In Minya, Egypt, a small village, Muslims ripped the clothes off an elder 70 years old Christian woman and walked her naked in the whole village to disgrace the Christians in that village.




Nothing was done against those criminals." Will the Islamophobia never end? "Extremists stripped Coptic women off to punish her son," Coptsunited, May 26, 2016 : Ihab Ramzi, Coptic activist, said that extremists in Karm village, Minya governorate, stripped off an old Coptic lady after rumors about a romantic relationship between her son and a Muslim girl.


This came after leaflets inciting against the Copts were distributed to the Muslims after Friday prayers. Later, extremists attacked houses of the Copts and looted them.

Jihad Watch

posted by D.Swami Gwekanandam @ 4:24 PM


Pakistan: Council of Islamic Ideology recommends "light beating" for disobedient wives
"Men have authority over women because Allah has made the one superior to the other, and because they spend their wealth to maintain them.
Good women are obedient. They guard their unseen parts because Allah has guarded them. As for those from whom you fear disobedience, admonish them and send them to beds apart and beat them." — Qur'an 4:34
Muhammad "struck me on the chest which caused me pain, and then said: Did you think that Allah and His Apostle would deal unjustly with you?" — Aisha (Sahih Muslim 2127)
"CII proposes husbands be allowed to 'lightly beat' defying wives," by Obaid Abbasi, Express Tribune, May 26, 2016 : ISLAMABAD: The Council of Islamic Ideology (CII) has proposed its own women protection bill, recommending 'a light beating' for the wife if she defies the husband. The 20-member CII is a constitutional body which gives recommendations to parliament regarding Islamic laws.
However, parliament is not bound to consider its recommendations. The bill was drafted after the CII rejected Punjab's controversial Protection of Women against Violence Act (PPWA) 2015 terming it un-Islamic. The CII will now forward its proposed bill to the Punjab Assembly.
Read it all here.....................
posted by D.Swami Gwekanandam @ 4:20 PM


Hamas-linked CAIR markets "Islamophobin" gum as cure for "Islamophobia"
Hamas-linked CAIR is congratulating itself on its "witty and humorous" idea, but it isn't even original to CAIR. Back in July 2010, while speaking in Sweden, I was handed a box of "Islamofobil" pills that promised to cure "Islamophobia" and promote "multiculturalism" and "open-mindedness."
Is Hamas-linked CAIR paying a royalty to the people who marketed "Islamofobil" pills? Anyway, Hamas-linked CAIR's self-proclaimed "witty and humorous" new product claims to cure "Blind Intolerance," "Unthinking Bigotry," "Irrational Fear of Muslims," and "U.S. Presidential Election Year Scapegoating."
It even promises that it "SPREADS LOVE." Aren't there laws against making false claims for a product? But let's take them at their word. "Islamophobin" gum cures "blind intolerance"? Wonderful! So if Syed Rizwan Farook and Tashfeen Malik had been chewing away on some "Islamophobin," they wouldn't have stormed a Christmas party in San Bernardino last December and murdered fourteen non-Muslims, right?
If Islamic jihadists had had some "Islamophobin" gum in November, they wouldn't have murdered 130 people in Paris, eh? And apparently if they had had some of this miracle love-spreading gum in Brussels last March, they wouldn't have murdered 32 people and wounded over 300 in bombings at the airport and the metro station. This wondrous gum also cures "unthinking bigotry."
So if it could be distributed widely in Pakistan, it would prevent Christians from being victimized by blasphemy charges, for "crimes" such as trying to protect Christian girls from Muslim bullies. If it were available in Egypt, it would keep Muslim mobs from stripping old Christian women naked and parading them through villages.
Read it all here.....................
posted by D.Swami Gwekanandam @ 4:13 PM


Pakistan: Christian stops Muslim boys from teasing Christian girls, gets arrested for blasphemy
The Pakistani blasphemy laws are the cause of a huge number of human rights abuses and ruined lives. But the "human rights" organizations can't be bothered to do anything about them. After all, it isn't as if something really important like "Islamophobia" were being committed. "Christian man arrested for posting blasphemous messages in Pak," PTI, May 26, 2016:

Lahore: A Christian man has been arrested in Pakistan's Punjab province for allegedly posting blasphemous messages on his Facebook account. Police said they arrested Liaquat Usman yesterday on a complaint that he had posted blasphemous material on his Facebook account.
According to Usman's wife, a resident of Nabipura Sheikhupura district some 50 kilometers from here, her husband had a fight with some Muslim boys over teasing of girls in the locality.




"My husband stopped some boys from teasing girl students. A couple of days ago the boys manhandled Usman.
Instead of arresting the boys, police arrested Usman saying a complaint against him has been lodged for committing blasphemy," she said. Initial investigations showed that the blasphemous messages were posted on the Facebook account of Usman a year ago but the suspect said he did not post them as someone else tagged them (on his account), said police official Sarfraz Khan.
"The man who allegedly tagged the blasphemous post on Usman's Facebook account is living abroad," he said, adding further investigation is underway and an FIR will be registered in the light of its finding….
Jihad Watch
posted by D.Swami Gwekanandam @ 4:09 PM


Has the Pope Abandoned Europe to Islam?
Is there really any evidence to the contrary? "Has the Pope Abandoned Europe to Islam?," by Giulio Meotti, Gatestone Institute, May 26, 2016:

To scroll the list of Pope Francis's apostolic trips — Brazil, South Korea, Albania, Turkey, Sri Lanka, Ecuador, Cuba, United States, Mexico, Kenya, Uganda, Philippines — one could say that Europe is not exactly at the top of his agenda.
The two previous pontiffs both fought for the cradle of Christendom. Pope John Paul II took on Communism by toppling the Berlin Wall and the Iron Curtain. Benedict XVI took on "the dictatorship of relativism" (the belief that truth is in the eye of the beholder) and bet everything on re-evangelizing the continent by traveling through it (he visited Spain three times) and in speeches such as the magnificent ones at Regensburg, where he spoke bluntly about the threat of Islam, and the German Bundestag, where he warned the gathered politicians against declining religiosity and "sacrificing their own ideals for the sake of power."
Pope Francis, on the contrary, simply ignores Europe, as if he already considers it lost. This former Argentinian Cardinal, a representative of the "global South" Christianity, made spectacular trips to the migrants' islands of Lampedusa (Italy) and Lesbos (Greece), but never to the heart of the old continent. Pope Francis has also made it difficult for Anglicans to enter into the Catholic Church, by downplaying the dialogue with them.
Read it all here......................
posted by D.Swami Gwekanandam @ 12:20 PM


Raymond Ibrahim: "Radical" vs. "Moderate" Islam: A Muslim View
Originally published by Gatestone Institute

After his recent electoral victory, it emerged that Sadiq Khan, London's first Muslim mayor, had described moderate Muslim groups as "Uncle Toms"—a notorious racial slur used against blacks perceived to be subservient to whites, or, in this context, Muslims who embrace "moderate Islam" as a way of being subservient to the West.
One of Iran's highest clerics apparently shares the same convictions. After asserting that "revolutionary Islam is the same as pure Muhammadan Islam," Ayatollah Tabatabaeinejad recently declared:
Some say our Islam is not revolutionary Islam, but we must say to them that non-revolutionary Islam is the same as American Islam. Islam commands us to be firm against the enemies and be kind and compassionate toward each other and not be afraid of anything….
According to AB News Agency, "Ayatollah Tabatabaeinejad stated that revolutionary Islam is this same Islam. It is the Islam that is within us that can create changes. The warriors realized that Islam is not just prayers and fasting, but rather they stood against the enemies in support of Islam."

How many Muslims share these convictions, one from a Sunni living (and now governing) in London, the other from a Shia living and governing in the Middle East?

Read it all here.........................
posted by D.Swami Gwekanandam @ 12:15 PM


Professor At America's Worst University Praises SEVERING THIEVES' HANDS Under Sharia Law [VIDEO] - Soon to be solved by Donald Trump
At a panel discussion on Islam and terrorism at Florida Atlantic University, a professor on the taxpayer-funded school's faculty praised the Sharia law practice of cutting off the hands of criminals who steal.
The words of wisdom concerning the notorious Islamic penal code came from Bassem Al Halabi, an electrical engineering and computer science professor at Florida Atlantic University. (RELATED: Florida Atlantic Is Still The Worst Place In America To Attend College)
In countries in the Middle East where Sharia law is not practiced, Al Halabi said, people "die in dozens and hundreds every day because of organized crime. People kill people — other people — for steal [sic] pizza for 10 dollars. So when Islamic Sharia is saying about capital punishment — so even though it sounds very severe, but if that is the solution to prevent any crimes, then it still has a lot of rules and regulations." Al Halabi then defended cutting off criminals' hands.
Read it all here......................
posted by D.Swami Gwekanandam @ 12:01 PM


Mother of four stabbed to death while her family were at a funeral 'may have been murdered in Islamic honour killing'
A mother-of-four who was killed in her home as she looked after her children may have been killed in an Islamic honour attack, it has been claimed.
Saima Khan, 34, was found slumped in a pool of blood in the hallway of her semi-detached home while her children slept upstairs.Her distraught younger sister Sabah was said to have tried in vain to save her life by removing a shard of glass lodged in her throat before paramedics could reach the scene.
The care worker is believed to have been attacked as she returned home from a late shift while her sister was upstairs babysitting her children aged between one and seven. The rest of the family were attending a late night funeral of an elderly aunt at the local mosque. Neighbours and relatives said the three-bedroom home in Luton may have been targeted by raiders, who expected it to be empty, on the hunt for valuable gold jewellery.
However, detectives are said to be keeping an open mind as to the motive of the murder and have not ruled out the possibility that it was a so-called 'honour killing'. Frightened witnesses heard family members of the carer in the road screaming for help at about 11.30pm before paramedics arrived – and she was pronounced dead at the scene.

Read it all here.......................
HT : BCF
posted by D.Swami Gwekanandam @ 11:48 AM


The Donald Trump Prophecy - End Time Presidential Election 2016
posted by D.Swami Gwekanandam @ 8:17 AM


Islamic State: "Those who say Islam is a religion of peace are cowards"
Thursday, May 26, 2016
Obama, Kerry, Cameron, Pope Francis et al were too busy cowering under the bed to comment. "Islam not a religion of peace even for a day, says ISIS' Indian recruit," by Vicky Nanjappa, OneIndia News, May 24, 2016 :
Bengaluru, May 24: Islam was not a religion of peace even for a day was the message given out by Abu Salha al Hindi, a former Indian Mujahideen operative who features now in a video that was released allegedly by the ISIS. A video that is over 10 months old was released by members of the ISIS from India in what is being seen as a desperate attempt to spread their propaganda in the country.
There has been an attempt by the Indian government to counter the ISIS narrative by roping in the moderate Muslims to spread the message of peace in a bid to stop recruitments into terrorist outfits. However, the ISIS video looks to counter the same.
Islam never a religion of peace: The video clip has several Indians speaking in it. There are brazen messages and attempts made to belt out sentiments by quoting Babri or Godhra. However the most desperate attempt is made by Abu Salha who tries to counter the narrative that Islam is a religion of peace.
In the video he is heard saying, " stop listening to those who say Islam is a religion of peace. It was never a religion of peace. It was not a religion of peace even for one single day. Those who say Islam is a religion of peace are cowards. Are you all cowards to listen to these persons, he also states….
Jihad Watch
posted by D.Swami Gwekanandam @ 9:43 PM


There are 11 dead dogs here - Aftermath of our firefight with ISIS - Warning, very graphic and disturbing
Aftermath footage of our firefight with ISIS on the 4th of May 2016, and treatment of a wounded ISIS fighter.
This incident took place the day after the battle for Teleskuf, where US Navy Seal Charles Keating IV lost his life. A group of over 20 ISIS fighters who had taken part in the attack the day before and was trying to escape, had been boxed in between two fortified positions and two Peshmerga Humvees.




Our general, Wahed Kovle, myself and two other officers then approached the enemy hiding in the tall grass, using one of the Humvees as a shield, while the second Humvee and the two fortified positions provided fire support. The fighting was intense and we were exchanging fire and throwing hand-grenades at each other at close range.
Three of the ISIS fighters blew themselves up as well and we had pieces of them raining over us. A single jihadist survived the attack and I provided medical care for him, even though the ISIS commander who were speaking with our general on the radio told us we could kill him for all he cared. The wounded fighter was handed over to Kurdish intelligence afterwards. We had no casualties our self from this particular contact.

HT: BCF
posted by D.Swami Gwekanandam @ 7:10 PM


State Dept IG Throws Gasoline On Hillary Clinton Email Scandal - Broke Rules & Lied
Hillary Rodham Clinton has destroyed numerous women that were sexually assaulted by Slick Willy. She's the one dangerous for women.
Holy shit..maybe this is the beginning of the end for that nasty bitch. Remember Capone & Gotti finally went to prison..its your turn you lying witch. we all know about the list of people you got rid of..shameful, and evil you are. Rot in hell (I mean in your cell)!!!!!! Go Trump!!!
posted by D.Swami Gwekanandam @ 10:57 AM


Gavin Boby: Mass child rape in Britian by Muslims
Wednesday, May 25, 2016
Lawyer, Gavin Boby's three part series on Islamic pedophile slave gangs.
HT : VT
posted by D.Swami Gwekanandam @ 9:28 PM


Saudi cleric says pictures with cats a no-no
A Saudi cleric recently ruled that taking pictures with cats, or any other animals, is forbidden and that taking pictures in general, regardless of the animal preferred, is prohibited.
Sheikh Saleh bin Fawzan Al-Fazwan, a member of the Saudi Council of Senior Scholars, said that "taking pictures is prohibited if not for a necessity — not with cats, not with dogs, not with wolves, not with anything," in response to a question about a "new trend of taking pictures with cats [which] has been spreading among people who want to be like the Westerners," according to a translation provided by the Middle East Media Research Institute.
The video, in which Al-Fazwan either cannot hear the question or can't believe his ears, was posted on April 17 on several YouTube channels. Saudi Arabians follow a strict interpretation of Islam, called Wahhabism, and its clerics are known for banning random things they consider Western.
Read it all here...................
HT : BCF
posted by D.Swami Gwekanandam @ 9:22 PM


The Pacific islanders who want to ban Islam
The leader of the Christian Church in Samoa has called for the country to bring in a blanket ban on Islam.

Reverend Ma'auga Motu, secretary general of the Samoa Council of Churches, said the council was pressing the government to prohibit the religion on the Pacific island. Prime Minister Tuilaepa Sailele Malielegaoi last week called for a review of religious freedom provisions in the Samoan Constitution.
He indicated that the island's supreme law could be edited to include more reference to Christian doctrines and teachings in the body of the text rather than merely in the preamble. Meanwhile Reverend Motu said the prime minister should go a step further in banning Islam, and told RadioNZ the religion poses a future threat to the country.
He said: "We are not going too far, no. We are still wanting our own people to be prevented from this kind of influence. "There are so many people who are good people but still there are some dangerous people among them who might come and threaten our peace." Read it all here..............................
HT : BCF
posted by D.Swami Gwekanandam @ 9:13 PM


Jorge Mario Bergoglio aka Pope Francis says ISIS conquest of the Middle East is the same as Jesus sending out his disciples ! !
The Pope says that ISIS' conquest of the Middle East is just like Jesus sending out his disciples.
I must have missed that bible chapter where Jesus' disciples behead people, force them into sex slavery and make them pay a tax on pain of death if they refuse to convert. I believe the context Christ explains turn the other cheek is if you're slighted. It doesnt mean to be a push over or coward.
Being a good Christian may in fact get you killed, it was true at many times in history. All faiths lead to the same God! if that were true Satan isn't really a bad guy is he? Christianity will never die, God says he will preserve his word.
I have learned he never says anything unless it's true.
posted by D.Swami Gwekanandam @ 10:10 AM


Donald Trump Helping Veterans & Dirty Ticks - O'Reilly 24 May 2016
How much did Clinton pay this guys?
The Clintons will spend a fortune on doing what ever they can to try and make Mr Trump look bad,, its all they got...
posted by D.Swami Gwekanandam @ 9:42 AM


Bavarian police try to solve the massive muslim crime issue by hiring muslims to be Police.
HT : VT
posted by D.Swami Gwekanandam @ 9:15 AM


Robert Spencer on Hamas-linked CAIR's promotion of hate crime hoaxes
In this third video in my series on the Hamas-linked Council on American-Islamic Relations, I explain how Hamas-linked CAIR has promoted false claims of hate crimes against Muslims in order to deflect attention from jihad terror activity — and other matters about Hamas-linked CAIR as well. CAIR wil l be dismantled once Trump get into office. Trump 2016!!
And MSM treats CAIR as if they're a legit civil rights group, especially C* NN...., great video Robert, keep up the good fight! ! That is why People Hate Trump, he wants to stop these terrorists. Perhaps the most epic false claim that looked more like "keystone" jihadists in a slapstick comedy of "victimhood", was the Ahmed Clock Islamophobia skit.
The main stream media was alerted by CAIR and fell like dominoes to tell the story of evil racist American cops running rough-shod over an innocent brown Muslim engineering student who simply presented a home-made clock to his English teacher. So you see, they claim that their acts of terrorism are defensive due to their victimization. Its all a game of moral deceit.
Jihad Watch
posted by D.Swami Gwekanandam @ 8:47 AM


After high-speed chase, Somali Muslim tries to run over border agents in southern Arizona
Why is a Somali citizen trying to cross into the U.S. from Mexico in the first place?
"In April, investigators say Ahmed Elni Abdalla drove up to a checkpoint near Amado. When agents approached Abdalla's car, he drove through the stop sign and tried to get away at a 'high rate of speed.'"
Once finally stopped, "Abdalla allegedly refused to get out. When agents tried to break his car window, Abdalla drove right at agents who had to 'jump out of the way in order to avoid being hit.'" "If you are not able to find an IED or a bullet, then single out the disbelieving American, Frenchman, or any of their allies. Smash his head with a rock, or slaughter him with a knife, or run him over with your car, or throw him down from a high place, or choke him, or poison him.
Do not lack. Do not be contemptible. Let your slogan be, 'May I not be saved if the cross worshipper and taghūt (ruler ruling by manmade laws) patron survives.'" — The Islamic State, September 2014 :
"Documents: Somali citizen tried to run over border agents in southern Arizona," by Katie Conner, ABC 15, May 23, 2016 : A Somali citizen tried to run over Border Patrol agents in southern Arizona after a high speed pursuit, according to federal investigators.
Read it all here.........................
posted by D.Swami Gwekanandam @ 8:42 AM


UK: Muslim NHS doctor leaves family to join the Islamic State
"In pictures on his Facebook page, he is seen in combat fatigues, carrying an automatic rifle and reading the Koran." Not that this has anything to do with… "NHS doctor leaves family in Sheffield to 'join Islamic State in Syria,'" by Danny Boyle, Telegraph, May 24, 2016:
An NHS doctor who spent seven years working in Britain left his wife and two children in Sheffield to join Isil fighters, it has emerged. Issam Abuanza – who is pictured on Facebook wearing medical scrubs and carrying a gun in a holster – moved to Syria with the militant group, leaked recruitment papers have disclosed. The 37-year-old, who is believed to be the first practising NHS doctor known to have joined Isil fighters, is said to have gained a licence to practise medicine in Britain in 2009.
Dr Abuanza reportedly combined shifts as a registrar with running an online clothing company selling kaftan dresses. "I've no idea how he became like this or who showed him the path to terror"Najla Abuanza But Dr Abuanza – a Palestinian doctor with British citizenship – left Britain to join Islamic State of Iraq and the Levant (Isil) fighters in 2014, documents obtained by the BBC showed. His sister Najla said that his parents will "never forgive him". Dr Abuanza is believed to have crossed into Syria on July 26 2014, soon after the creation of Isil's self-proclaimed caliphate.
In his registration document, he is said to have described himself as a doctor specialising in endocrinology – the treatment of hormonal imbalances. Dr Abuanza is understood to have qualified as a doctor in Baghdad in 2003 before later moving to Britain and working in the NHS from 2007. In pictures on his Facebook page, he is seen in combat fatigues, carrying an automatic rifle and reading the Koran.
Dr Abuanza's wife told the BBC that his family knew nothing of his plans. "He used to be quite the dashing young man, very modern," Dr Abuanza's sister, Najla Abuanza, told the BBC. "I've no idea how he became like this or who showed him the path to terror."…
Jihad Watch
posted by D.Swami Gwekanandam @ 8:34 AM


UK: Muslim chef with bottle covered in fecal matter in kitchen "didn't use toilet paper for cultural reasons"
"'Most shocking, Mrs Clinton found in the kitchen under the double sink an empty plastic milk bottle that was extremely dirty and covered in brown fingerprints,' he said. 'He filled it with water from the kitchen sink and used it to wash his bottom after toileting. He didn't use toilet paper for cultural reasons.
Mrs Clinton concluded the brown finger prints were faecal matter. He said he needed to remove the faecal matter from his body after using the toilet. So a bottle used for his cleaning his bottom found inside the kitchen where food is prepared.'" Cultural reasons? More like religious reasons. Islamic reasons (Istinja is cleaning oneself after urinating and defecating): A hadith has this exchange:
Abdur-Rahman bin Yazid said: "They said to Salman, 'Your Prophet taught you about everything, even defecating?' So Salman said, 'Yes. He prohibited us from facing the Qiblah when defecating and urinating, performing Istinja with the right hand, using less than three stones for Istinja, and using dung or bones for Istinja.'" — Jami` at-Tirmidhi 16
So one must use at least three stones. And regarding water:
Narrated Abu Hurairah that the Prophet said: "This Ayah was revealed about the people of Quba: In it are men who love to purify themselves. And Allah loves those who make themselves pure (9:108)." He said: "They used water to perform Istinja so this Ayah was revealed about them." — Jami` at-Tirmidhi 3100
So using water for this is praiseworthy. Stones and water. Muhammad didn't mention toilet paper. "Chef found with bottle covered in fecal matter in his kitchen banned from running food businesses," Swindon Advertiser, May 14, 2016: Read it all here................................
posted by D.Swami Gwekanandam @ 8:31 AM


Newt Gingrich: Donald Trump Ferocious Attacker! - Hannity 24 May 2016
Tuesday, May 24, 2016
posted by D.Swami Gwekanandam @ 10:09 PM


Pope Embraces Grand Sheikh of Al-Azhar
"AP reported breathlessly Monday that Pope Francis "embraced the grand imam of Al-Azhar, the prestigious Sunni Muslim center of learning, reopening an important channel for Catholic-Muslim dialogue after a five-year lull and at a time of increased Islamic extremist attacks on Christians."
Why has there been this "five-year lull"? Because "the Cairo-based Al-Azhar froze talks with the Vatican to protest comments by then-Pope Benedict XVI." What did Benedict say? Andrea Gagliarducci of the Catholic News Agency explains that after a jihad terrorist murdered 23 Christians in a church in Alexandria 2011, Benedict decried "terrorism" and the "strategy of violence" against Christians, and called for the Christians of the Middle East to be protected.
Al-Azhar's Grand Imam, Ahmed al-Tayeb, whom Pope Francis welcomed to the Vatican on Monday, was furious. He railed at Benedict for his "interference" in Egypt's affairs and warned of a "negative political reaction" to the Pope's remarks. In a statement, Al-Azhar denounced the Pope's "repeated negative references to Islam and his claims that Muslims persecute those living among them in the Middle East." Benedict stood his ground, and that was that.
But in September 2013, al-Azhar announced that Pope Francis had sent a personal message to al-Tayeb. In it, according to al-Azhar, Francis declared his respect for Islam and his desire to achieve "mutual understanding between the world's Christians and Muslims in order to build peace and justice." At the same time, Al Tayyeb met with the Apostolic Nuncio to Egypt, Mgr. Jean-Paul Gobel, and told him in no uncertain terms that speaking about Islam in a negative manner was a "red line" that must not be crossed. So Pope Benedict condemned a jihad attack, one that al-Azhar also condemned, and yet al-Azhar suspended dialogue because of the Pope's condemnation.
Then Pope Francis wrote to the Grand Imam of al-Azhar affirming his respect for Islam, and the Grand Imam warned him that criticizing Islam was a "red line" that he must not cross. That strongly suggests that the "dialogue" that Pope Francis has now reestablished will not be allowed to discuss the Muslim persecution of Christians that will escalate worldwide, especially since an incidence of that persecution led to the suspension of dialogue in the first place.
Read it all here...............
posted by D.Swami Gwekanandam @ 9:55 PM


ARCHIVES
Previous Post
Links
My Links
Nuffnang
Test
Military Related Links
Q&A Battle of Mogadishu
Black Hawk Down
Ranger Awang Rawang -
George Cross
Combat Art
Malaysian Military
Military Dictionary
Infantry Magazine
4th Inf Div Mech
Okinawa Marine Page
Stabilisation Force
Quadrant Magazine
History Malaya
The War Against,
Indonesia
Lest We forget
Malayan Emergency
Collection
Australian Army News
Wars of Vietnam
RAAF School In M'sia
Brits In S'pore and Malaya
S'pore-Malaysia Relations
Allied Participation In
The Vietnam War-,
Malaysia Included
Short Military Fiction
Singapore
Aussies At War
Combat In The Jungle
History Of The
British Army
Remembering
The Gurkhas
In Malaya
Royal Navy
Combat Tracker Team
Sixties Timeline
Institue of Defence and
Strategic Studies
Singapore Window
Singapore Armed Forces
Website
Panzer Divisions WW2
Basics Of Warfare
Violence In The Congo
Malaysia & United Nations
West Point
Military Academy
RMA Sandhurst
OCS Portsea
RMC Duntroon
NZ Forces
Military Colleges
Indonesian Military
& Democracy
Indonesia At
The Crossroads
World War 1 Document
Archive
Explore World War 1
Explore World War 2
World War 2 Net
World War 2 In Europe
Book References-
Insurgency Malaya
Malayan Emergency
Collection
Lessons From Malaya
Malaya,1948:Britain's
"Asian Cold War"
NZ Forces In Borneo
Malayan Emergency-
Australian Pespective
Malaya, My Far East
Slim School
Cameron Highlands
The Undeclared War
(Indonesian Confrontation)
-Book Review
The Queen's Gurkha
Signals
During
Confrontation
Brief History 4th RAR
In Malaya & Borneo
Aussies At War
Against Indonesia
Conflict and Confrontation
in SEA,
1961-1965,Britain,
US and the creation of Malaysia
D-Day(Operation
Overlord)
OMAHA Beachhead
-Historical
Division War
Department
Vietnam Resources
For The Historian
The Royal Irish Rangers
Queen's York Rangers
Early Ranger History
75th Ranger Regiment
Roots of Honor
-Histories
of the 14th U.S. Infantry
US Army Homepage
Under fire images
from Vietnam
Vietnam,
Death & Home
Photos, Articles,
and Research
on the European
Theater
in World War II
Complete Articles
On Middle East Conflict
The Israeli War
Of Independence
IDF Israel
Middle East And
Jewish Studies
The Quest For Peace
In The Middle East
US Coast Guard History
Memories Of Combat
Women In Combat
Korean War
Combat Photos
Photographing
Under Fire
Under Fire
US Army
Public Affairs
Military Equipment
Guide
The History Net
Canon, Machine Guns
And Ammunition
HK Assault rifles
AK Assault Rifle
Homepage
Modern Firearms
Main Battle Tanks
Former USSR
M1A1 / M1A2 Abrams Main
Battle Tank
, USA
Main Battle Tank:
Challenger 2
Leopard 2A6
Leclerc Main
Battle Tank
Israeli Main
Battle Tank
Swedish Armor
Infantry Fighting
Vehicle-Bradley
Italian IFV
French IFV
British IFV
Definition IFV
Scandinavian Armor
For Adventure
Training
Contact

My Land
Infantry
Weapons

Google News
World
News From Israel
Skull

Soldier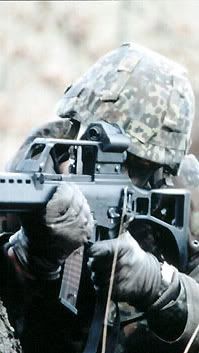 Skull

Warriors

Managers
of
Death &
Destruction

Bloody Minded

Queen of the
Infantry
Follow Me!
Brave Men
Powered by