Fighting Seventh
Nuffnang
Miscellaneous
No Atheists
In A Foxhole
"When you're left wounded on

Afganistan's plains and

the women come out to cut up what remains,

Just roll to your rifle

and blow out your brains,

And go to your God like a soldier"


"We are not retreating. We are advancing in another direction."

"It is fatal to enter any war without the will to win it."

"Old soldiers never die; they just fade away.

"The soldier, above all other people, prays for peace,

for he must suffer and be the deepest wounds and scars of war."


"May God have mercy upon my enemies, because I won't ."
"The object of war is not to die for your country but to make the other bastard die for his.

"Nobody ever defended anything successfully, there is only attack and attack and attack some more.

"Fixed fortifications are a monument to the stupidity of man."
"It is foolish and wrong to mourn the men who died.
Rather we should thank God that such men lived.


The Soldier stood and faced God
Which must always come to pass

He hoped his shoes were shining
Just as bright as his brass
"Step forward you Soldier,
How shall I deal with you?


Have you always turned the other cheek?


To My Church have you been true?"


"No, Lord, I guess I ain't


Because those of us who carry guns


Can't always be a saint."


I've had to work on Sundays

And at times my talk was tough,

And sometimes I've been violent,

Because the world is awfully rough.

But, I never took a penny

That wasn't mine to keep.

Though I worked a lot of overtime

When the bills got just too steep,


The Soldier squared his shoulders and said

And I never passed a cry for help

Though at times I shook with fear,

And sometimes, God forgive me,

I've wept unmanly tears.

I know I don't deserve a place

Among the people here.


They never wanted me around


Except to calm their fears.


If you've a place for me here,


Lord, It needn't be so grand,


I never expected or had too much,


But if you don't, I'll understand."


There was silence all around the throne

Where the saints had often trod

As the Soldier waited quietly,

For the judgment of his God.

"Step forward now, you Soldier,

You've borne your burden well.

Walk peacefully on Heaven's streets,

You've done your time in Hell."


Local Socio
Political Bloggers
Sites of Interest
Glorious
Malaysian Food
Foreign Bloggers
&
Other Stuff
Gaming
Warriors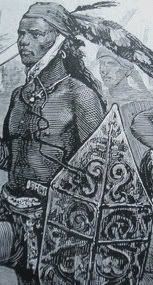 Warrior
Warrior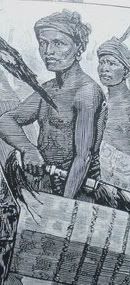 Brother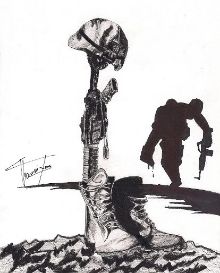 Buddy
Tracker
A Cry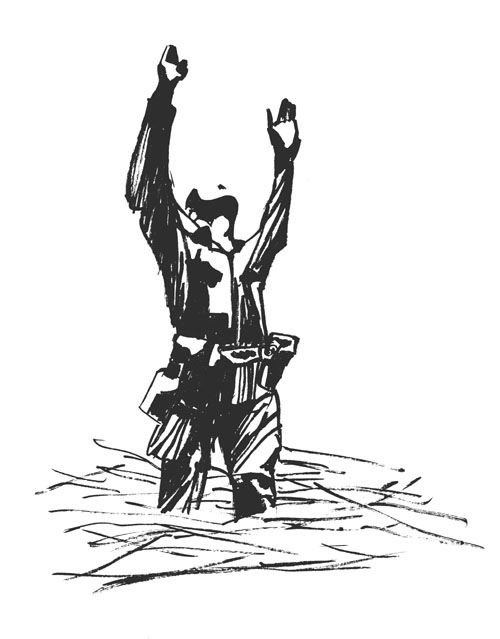 Assault
Boots
Sarawak Rangers
Soldier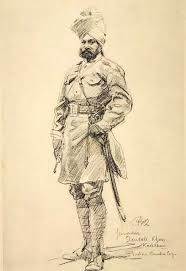 Combat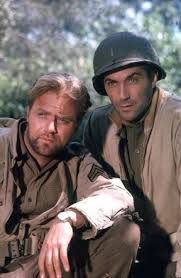 Infantry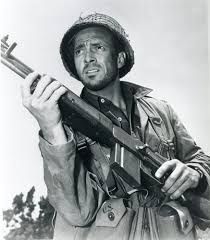 Brothers
Advertistment
Advertistment
Advertistment
Advertistment
Advertistment
Advertistment
Advertistment
Advertistment
Islam for Muslims or Islam for all? By Commander (Rtd) S THAYAPARAN Royal Malaysian Navy
Thursday, March 23, 2017
Malaysiakini : "Be not intimidated... nor suffer yourselves to be wheedled out of your liberties by any pretense of politeness, delicacy or decency. These, as they are often used, are but three different names for hypocrisy, chicanery and cowardice." - John Adams
Commander Thaya on the right

I was sincerely trying not to write another article on Islam. Every time I write an article on Islam I get the usual hate mail from folks who accuse me of being anti-Islam and anti-Malay. The people who email me are not bad people.
Far from it. If you define "good" as opposing Umno and corruption, then these folks fall into the category of "good" as defined by oppositional forces. Personally, I think this is a crappy definition of good but it takes all kinds, right? Lawyer Aidil Khalid said something in a debate organised by Bebas recently that demonstrates why this country is ultimately doomed.
Forget about the fact that non-Muslims are losing the demographic game but this idea of co-existence and mutual gain is anathema to mainstream Islam. If people wonder why when most people migrate they do not want to go to places where there is a Muslim majority, then you have to look no further than the idea espoused by Aidil Khalid.
Read it all here............
posted by D.Swami Gwekanandam @ 10:45 AM


The british lion Squeals : "FOUR people are dead – including police officer and terrorist – and 20 more injured – after killer mowed down pedestrians on Westminster Bridge before killer is shot attacking police in Parliament grounds
When you breed snakes and think they are like other pets...sooner or later you will get bitten..Sadiq Khan was elected mayor..a mentality that votes for Muslim values over Judeo Christian values.
To speak about "tolerance" with four dead at the hands of an Islamic jihadist in London is to signal that it will be business as usual in Theresa May's Britain:
Nothing will be done to confront the ideology that incites its adherents to violence and hatred. This is clear because "tolerance" is never asked of Islamic supremacists who take to the streets of London to preach the ultimate victory of Sharia; the only people ever accused of "intolerance" are those who speak honestly about the nature and magnitude of the jihad threat.
The biggest bullshit from the PM herself, Theresa May : "The location of this attack was no accident," British Prime Minister Theresa May said Wednesday evening, after chairing ­COBRA, the government's emergency committee. "The terrorist chose to strike at the heart of our capital city, where people of all nationalities, religions and cultures come together to celebrate the values of liberty, democracy and freedom of speech." My balls are laughing as she is lying through her rotten teeth. Remember Paul Watson who was arrested for quoting Sir Winston Churchill in the 'River Wars'? Freedom of speech? Isn't she a lying cowardly bitch? What, the British mouse squealing?
Read it all here................
posted by D.Swami Gwekanandam @ 10:25 AM


Who is afraid of an Islamic state? By Commander (Rtd) S THAYAPARAN Royal Malaysian Navy
Tuesday, March 14, 2017
Malaysiakini : "Today I want to puke when I hear the word 'radical' applied so slothfully and stupidly to Islamist murderers; the most plainly reactionary people in the world." - Christopher Hitchens, 'Hitch-22: A Memoir'
In my previous article, I argued that we should not be surprised that a segment of Malaysian youths are enamoured by the extreme religious dogma that threatens local and regional stability when mainstream Malaysian political culture is predicated on racial and religious supremacy.
With regard to the contention of Rizal Mansor (aide of the PM's wife Rosmah Mansor) that "uncouth" Malaysians are prone to demonise the government and belittle our security forces, I repost what I wrote about our security forces in an article about the Puchong terrorist attack: "Security personnel tell me that efforts with monitoring mosques and other religious meeting places are hampered by the fact that on-the-ground assets have to filter so-called 'anti-Umno' rhetoric that is part of the democratic process and the real threats of anti-government rhetoric by committed Islamic terrorists."
Read it all here............
posted by D.Swami Gwekanandam @ 10:49 AM


A Very Happy Chinese New Year of the Rooster 2017
Friday, February 10, 2017
posted by D.Swami Gwekanandam @ 7:56 AM


Trump to terminate funding to UN agencies that give full membership to Palestinian Authority
Friday, January 27, 2017
Decisive action against the Palestinian jihad and those who aid and abet it at the United Nations. We have gone from living in a dark cave for eight years to stepping suddenly into the bright sunlight.
"Trump Prepares Orders Aiming at Global Funding and Treaties," by Max Fisher, New York Times, January 25, 2017:
WASHINGTON — The Trump administration is preparing executive orders that would clear the way to drastically reduce the United States' role in the United Nations and other international organizations, as well as begin a process to review and potentially abrogate certain forms of multilateral treaties.
The first of the two draft orders, titled "Auditing and Reducing U.S. Funding of International Organizations" and obtained by The New York Times, calls for terminating funding for any United Nations agency or other international body that meets any one of several criteria.
Those criteria include organizations that give full membership to the Palestinian Authority or Palestine Liberation Organization, or support programs that fund abortion or any activity that circumvents sanctions against Iran or North Korea. The draft order also calls for terminating funding for any organization that "is controlled or substantially influenced by any state that sponsors terrorism" or is blamed for the persecution of marginalized groups or any other systematic violation of human rights.
Read it all here....................
posted by D.Swami Gwekanandam @ 10:11 AM


Barrack Hussein Obummer's regime armed and financed Al Nusra, ISIS and other factions using US Tax dollars and arms to kill Christians
Congresswoman Tulsi Gabbard just returned from a secret trip to Syria and told Jake Tapper in a CNN Exclusive said any reconciliation would have to involve Syrian President Bashar Al Assad. She is from the Democratic Party. CNN is dipping its toe into the water of actual journalism. Just a month ago Gabbard's claims would have been denounced as FAKE NEWS.

The Muslim Brotherhood and CAIR influenced the White House to destroy Non Sunni nations, resulting in the genocide of Christians, Yazidis and other minorities. Obummer was advised by terrorist groups in the White House.
posted by D.Swami Gwekanandam @ 9:58 AM


McDonald's need to be boycotted by every Malaysian as it promotes Apartheid
If a non-halal cake can contaminate the premises, what about non-Muslims who eat pork and drink alcohol? Jakim has no business to issue guidelines that restrict the rights of non-Muslims. Either McDonald's supply the cake or tell their Muslim staff not to touch the cake. Simple. The utensils used to cut and eat the cake such as plastic knives, forks and spoons and paper plates and cups can be discarded after use.
The better option would be for the 40 percent non-Muslims in the country to boycott McDonald's.How is a customer to determine halal certification and whether it is even genuine? It is ridiculous that non-Muslims need to adhere to such a rule for food that they bought elsewhere and only they are consuming. Is it the intention by McDonald's to close its facilities to non-Muslims or force its customers to only buy halal products? If this is the intent, then just say so and we can take our business elsewhere.
The government has not made any such pronouncements and if this is due to pressure from the Department of Islamic Development (Jakim), then it is an unjustifiable application to non-Muslims who have a different faith and belief system. Next, we will be told that only customers who only consume halal food are welcome as patrons at McDonald's. It is unbelievable that there are people out there who believe that form is more important than substance.
How is a customer to determine halal certification and whether it is even genuine? It is ridiculous that non-Muslims need to adhere to such a rule for food that they bought elsewhere and only they are consuming. Is it the intention by McDonald's to close its facilities to non-Muslims or force its customers to only buy halal products? If this is the intent, then just say so and we can take our business elsewhere.
The government has not made any such pronouncements and if this is due to pressure from the Department of Islamic Development (Jakim), then it is an unjustifiable application to non-Muslims who have a different faith and belief system. Next, we will be told that only customers who only consume halal food are welcome as patrons at McDonald's. It is unbelievable that there are people out there who believe that form is more important than substance. Malaysiakini
posted by D.Swami Gwekanandam @ 9:39 AM


Wishing all my family members, relatives, dear friends and everyone a Merry & Blessed Christmas and a Very Happy New Year 2017
Monday, December 19, 2016
It is the most wonderful time of the year. There is never a feeling like that, any other time of the year. That is a spiritual experience to celebrate the birth of Our Lord and Saviour, Jesus Christ.

posted by D.Swami Gwekanandam @ 5:58 PM


There will not be any posts for the next 4 months
Wednesday, August 31, 2016
I am on a project, which I hope will be completed within the next four months. Which means the months of August, September, October and November. Please feel free to use the articles from my following sites:
1. Malaysian Warriors
2. Directory
3. Military Album
4. History
5. Articles & Opinion
Saying that, please do not forget to attribute the articles to the sites concerned. Thank you.
posted by D.Swami Gwekanandam @ 11:45 AM


Clinton News Network aka CNN - WARNING: This is frustrating to watch
Friday, August 05, 2016
This is stunning.
A CNN media shill for Clinton has a guest on who's son died in Benghazi as a direct result of the decisions Hillary Clinton made, and then proceeds to use all the time to try and get this man to condemn Donald Trump for saying something rude to a Muslim Brotherhood agent who's son died in the US military.
Near the end, the man nicely turns the tactic on to the CNN shill and asks the same question about Clinton and she promptly ends the interview. CNN is clearly an agent of leftist politics. But the good news is they aren't hiding it anymore, or at least very well. What a stupid, STUPID woman!
The man says he hasn't seen a TV in days and does not know what's going on w/Trump and Khan, yet she keeps on - "Should Trump apologize?" "Should Trump apologize?" "Should Trump lay off Mr. Khan?".... Bimbotron is not smart enough to alter the script based on the new information. What a vapid, ignorant, airhead....WARNING: This is frustrating to watch
HT : VT
posted by D.Swami Gwekanandam @ 8:24 PM


Meanwhile in Aleppo, tons of bearded men with AK47s scream things
Interesting weapon

HT : VT
posted by D.Swami Gwekanandam @ 8:18 PM


The Fairy Tale of Al-Andalus
Fernández-Morera remarks another verbal sleight-of-hand in contemporary discourse about Spain under the Muslims: that discourse tends to treat the invasion, conquest, and exploitation of native wealth and resources of Spain as a non-event — something that casually happened — perhaps during a collective blink, after which the Muslims were mysteriously and benevolently there — but without a motive and without an agenda and meanwhile lacking any context, things that might permit an assessment of it.
Fernández-Morera addresses the dodge by emphasizing the actual context of the original cross-Gibraltar incursion and its sequels, so disastrous for Spain: It belonged to Islam's violent jihad across North Africa and took place simultaneously with Islam's campaigns of terror and conquest in Christian Anatolia.
"Muslim and Christian chronicles tell us," Fernández-Morera writes, "and archeological evidence corroborates, that, in the second half of the Seventh Century, the Islamic Caliphate's armies from Arabia and the Middle East swept through North African coastal areas held by the Christian Greek Roman Empire."
These regions had been bastions of Christianity since the Third Century and, like Spain itself, productive provinces of the Empire. The Muslim armies that marched out of newly-subdued Egypt under the banner of their prophet set the pattern of jihad by besieging and capturing cities, killing all adult males who refused conversion, and taking women and children into slavery; they burned and demolished churches and synagogues.
Such grabuge, rapine, et saccage honored the commands of Allah and venerated through imitation the life of the "perfect man." As Fernández-Morera writes, "Jihad was so widely understood as Holy War in Islamic Spain that the famous work on jihad as Holy War by Abu Ishaq al-Farazi… remained popular in Spain long after it had ceased to be edited in other lands."
Read it all at The Gates of Vienna.......................
posted by D.Swami Gwekanandam @ 8:07 PM


Germany Charges Man with Insulting Munich Shooter - Brave man who stood up to Munich shooter now facing prosecution for 'INSULTING killer'
A MAN who famously stood up to the Munich shooter after he killed nine people is facing being charged by a prosecutor for insulting the killer.
Thomas Salbey, 57, saw the shooting happening from his balcony in the Bavarian capital on July 22. In an attempt to stop 18 year old Ali Sonboly from further slaughtering people, he swore at the shooter as he was standing in a car park below.
Sonboly shouted at him: "I am a German." Footage of the feisty exchange went viral as thousands praised Mr Salbey for standing up to the deluded teenager. The plucky German also hurled a beer bottle at the attacker in a desperate attempt to stop him.
He said: "All I had was a beer bottle to throw at him, but if I had a gun I would have shot him in the head." Loner Sonboly had just shot dead nine people, mainly young teenagers he had lured to McDonald's on the premise of free food. The German-Iranian also injured 16 others during the rampage before he killed himself a kilometre away from the Munich Olympiad shopping centre he carried the shooting out at.
Now, in a twist of German justice, Mr Salbey is now facing charges for standing up to the killer who shot himself in the head. Florian Weinzierl, spokesman from the Munich State Prosecutor's office, confirmed the Munich resident is being investigated.



Read it all here..................
HT : RoP
posted by D.Swami Gwekanandam @ 7:58 PM


Harsh reality of the new Najib refuseniks party by Commander (Rtd) S THAYAPARAN Royal Malaysian Navy
Malaysiakini : "The hardest thing of all is to find a black cat in a dark room, especially if there is no cat."
- Confucius
COMMENT

When I interviewed former prime minister Dr Mahathir Mohamad, he still believed Umno was worth saving.


He said, "So the thing to do really is to change the people, not change the organisation. You can change the organisation slightly in order to avoid abuses, but no matter how well you word the constitution, the laws, the rules, there will be people who will abuse, interpret it in a different way and abuse the provisions. So we are seeing people who want to change the organisation structure, but the fault is the people who run it."
The facts on the ground change, and because the refuseniks working in concert with a terribly fractured opposition have not been able to dislodge Chairman Najib, other stratagems have to be employed.
With this new party fronted by former deputy prime minister Muhyiddin Yassin, it is clear that Mahathir no longer thinks that Umno is worth saving. While I have no problem with this sentiment, I think it strange that the former prime minster claims that it is the people running Umno who were at fault but creates a new organisation with some of those same people who were running Umno.
Commenting that there was no salvation amongst the Najib refuseniks, I took exception to Muhyiddin's contention that Umno had lost its fighting spirit - "What fighting spirit is he talking about? Until recently, Umno has never had to fight for anything. An ineffective opposition, electoral sleights of hand and the reality that Umno buys its way out of every problem, has made Umno a cartel answerable only to itself."
Read it all here..................
posted by D.Swami Gwekanandam @ 7:47 PM


Saving Paris From Islamism
The French government does not have the moral authority or practical capacity to urge Islam to modernize. The Catholic Church does.
Pierre Manent began working on his slim book about Islam and French society in the aftermath of the January 2015 murder of 11 people in and near the office of the magazine Charlie Hebdo. "Situation de la France" was published on Oct. 1. Six weeks later, terrorists affiliated with Islamic State murdered 130 people and seriously injured nearly 100 more in a series of attacks in and around Paris.
Terrorist attacks have become more brazen during the intervening months, both in Europe and America, and Mr. Manent's thoughtful and provocative argument—now translated into English as "Beyond Radical Secularism"—deserves as much attention as the Anglophone world can give it.
"When some of our citizens take up arms against us in such a brazen and implacable way," he writes, "this means that, not only the State, our government, our political body, but we ourselves have lost the capacity to gather and direct our powers, to give our common life form and force."
Mr. Manent contends that France's intellectual elite spectacularly failed to diagnose the problem of France's enormous, largely unassimilated population of Muslims. The hope that they would accept liberal values and embrace the virtues of a secular state, he insists, was based on little more than self-flattery and naiveté. Muslims living in Europe are not changing, Mr. Manent argues. Their religious and cultural customs are not softening or "modernizing" in the temperate atmosphere of French laïcité or other forms of European secularism.
Indeed, he writes, "we are witnessing the extension and the consolidation of the domain of Muslim practices rather than its shrinking or relaxation." The response of France's non-Muslim secularists has been to ignore the problem or to pretend it's not a problem at all except insofar as white European racism has made it one. French Muslims have no reason to change because, in effect, they haven't been asked to.
Source : Read it all at BCF............
posted by D.Swami Gwekanandam @ 7:26 PM


Was Jacques Hamel A Martyr To The Faith Or To His Illusions About Islam?
The ISIS-inspired attack on a priest and his church in Saint-Etienne-du-Rouvray is a lesson in the price Christianity pays for the fanaticism of profligate mercy.

Before the Rev. Jacques Hamel's blood dried on the floor of his church, calls went out to place him on the fast track to sainthood. Hashtag beatification spread through Twitter: #santosubito, or "make him a saint now." In this rush to canonize the murdered French priest, something crucial went missing.
There was a time the Catholic Church used the word dialogue differently than it does now. Historically, dialogue meant an opportunity to convey and defend the truths of the faith. It was never a companionable device to underplay irreconcilable differences and just get along. As employed today, dialogue with Islam is accommodating and uncritical, a faux-Franciscan burlesque of the real thing.
More complex than the fey, nature-loving, social justice drop-out of pious legend, St. Francis of Assisi embodied the older conception. He accompanied the Fifth Crusade to Egypt in an effort to convert Sultan al-Malik al-Kamil, a Muslim general with sovereignty over Egypt, Syria, and Palestine. This was dangerous dialogue, a precarious gamble for the sole purpose of furthering Christianity.
Francis imperiled himself to make catechumens of the enemy. By contrast, in these feminized—gelded—times dialogue has dwindled into manners. Lady-like, the churches put down doilies, set out tea, and offer crumpets and compliments to those who would as readily accept our heads on a tray. They bide their time. We squander ours on unreciprocated courtesies. Meanwhile, their numbers grow.



Read it all here..................
HT : BCF
posted by D.Swami Gwekanandam @ 7:06 PM


Not All US Muslim Soldiers Are Equal
Bronze Star and Purple Heart recipient Captain Humayun Khan died heroically. But his exceptional courage in Iraq and his Muslim father's post-Democratic convention histrionics on TV do not erase the security threat posed by killer warriors of Allah infiltrating our troops.

Don't take my word for it. Ask all the forgotten Gold Star moms and dads who have lost their children because politically correct pushovers at the Pentagon looked the other way at the Muslim military menace. Don't take my word for it.
Just re-read the ignored warnings issued by Muslim soldier Nidal Hasan, the vengeful mass murderer who gunned down 13 service members -- including a pregnant private first class who lost her life and her child -- and wounded more than 30 others at Fort Hood in 2009. Two years before his rampage, while a senior-year medical school resident in psychology, U.S. Army Major Hasan delivered a 50-slide PowerPoint presentation to classmates and military superiors at Walter Reed.
It was titled "The Koranic World View As It Relates to Muslims in the U.S. Military." Quoting chapter and verse, Hasan illuminated "what the Koran inculcates in the minds of Muslims and the potential implications this may have for the U.S. military."
Hasan cited the Verse of the Sword ("I have been commanded to fight the people until they testify that there is no deity worthy of worship except Allah"), explained "offensive" and "defensive" jihad and summarized the concept of "abrogation" -- in which warring verses of the Quran trumped "peaceful verses." In Slide 11, Hasan bemoaned: "It's getting harder and harder for Muslims in the service to morally justify being in a military that seems constantly engaged against fellow Muslims."





Read it all here............
HT : BCF
posted by D.Swami Gwekanandam @ 6:57 PM


Sell alcohol and pork or we will shut you down, French town tells halal supermarket
A halal supermarket in a Paris suburb has been told by local authorities it must start selling alcohol and pork or else it will be shut down.

Good Price discount mini-market in Colombes has been told by the local housing authority, from which it rents its premises, that it has not followed the conditions on the lease that stipulate that the shop must act as a "general food store."
The authority argues that all members of the local community are not being served properly if there are no alcohol or pork products in the Good Price store, which is run as a franchise and which last year replaced another small supermarket. "The mayor of Colombes, Nicole Goueta, went there herself and asked the owner to diversify the range of products by adding alcohol and non-halal meats," the mayor's chief of staff, Jérôme Besnard, told
The Telegraph. He said locals, particularly older residents, had complained that they could no longer get the full range of products at Good Price, which replaced a regular supermarket, and had to travel some distance now to do their shopping. "We want a social mix. We don't want any area that is only Muslim or any area where there are no Muslims," Mr Besnard said, adding that the town's reaction would have been the same had a kosher shop opened on that spot.



Read it all here..................
HT: BCF
posted by D.Swami Gwekanandam @ 6:36 PM


Is Islam Violent? Forget the Koran, Let's Talk About Islam's PROVEN Historical Record By Raymond Ibrahim
Too often, the debate around Islamic violence centers around doctrine -- around what the Koran and other scriptures (such as the Hadith -- the words and deeds of Muhammad) really say and mean.

Forgotten in this debate is that Islamic scriptures are unnecessary in determining whether Islam teaches violence and war against non-Muslims.
History suffices.
Consider the facts, which have been attested to by both Muslim and non-Muslim primary historic sources.
A mere decade after the birth of Islam in the 7th century, the jihad burst out of Arabia. In just a few decades, Muslims had permanently conquered what was then two-thirds of the Christian world. The heart of the Muslim world today -- nations like Egypt, Syria, all of North Africa, Turkey and more later -- had been, in the 7th century, the heart of Christendom.
Thereafter, it was a continuous war on Christian Europe. That "Religion of Peace"? Ask Obama: If Islam is peaceful, shouldn't Islam have been peaceful during and immediately following its founding? Less than three decades after the traditional date of Islam's founding (622), three of the five original Christian centers ("sees") founded by the apostles -- Alexandria, Antioch, and Jerusalem -- were forever swallowed up by Islam. The fourth, Constantinople, valiantly resisted the Islamic onslaught for centuries, but was finally conquered in the name of Islam in 1453.

Though sacked and burned by Muslims as early as 846, only distant Rome -- the Vatican, fifth of the ancient Christian sees -- remained unconquered. Among other nations and territories that were attacked and/or came under Muslim domination throughout the centuries are (to give them their modern names, and in no particular order):

Portugal, Spain, France, Italy, Sicily, Switzerland, Austria, Hungary, Greece, Russia, Poland, Bulgaria, Ukraine, Lithuania, Romania, Albania, Serbia, Armenia, Georgia, Crete, Cyprus, Croatia, Bosnia-Herzegovina, Macedonia, Belarus, Malta, Sardinia, Moldova, Slovakia, and Montenegro.
The few European regions that escaped direct Islamic occupation due to their northwest remoteness include Great Britain, Scandinavia, and Germany. This of course, does not mean that these regions were not attacked by Islam.
Indeed, in the furthest northwest land of Europe – Iceland -- Christians used to pray that God save them from the "terror of the Turk." This was not mere paranoia. As late as 1627, Muslim corsairs raided Iceland.They seized four hundred captives and sold them in the slave markets of Algiers.




Nor did America escape Islamic attack. A few years after the formation of the United States, in 1800, American trading ships in the Mediterranean were plundered and their sailors enslaved by Muslim corsairs.
The ambassador of Tripoli explained to Thomas Jefferson that it was a Muslim's right and duty to make war upon non-Muslims wherever they could be found, and to enslave as many as they could take as prisoners.
Read it all here...................
posted by D.Swami Gwekanandam @ 7:45 AM


ISIS: If Muslims Ran America Blacks Would Still Be in Chains
Thursday, August 04, 2016
"In a bizarre digression from their latest anti-Christian tirade, the Islamic State addressed the question of black slavery, claiming that if Muslims had been in charge of Western states, the slave trade would have continued."
The Islamic State message should be no surprise, given how blacks are treated throughout the Islamic world, despite the IS explaining that it's more about slavery of the infidel than about race.
One need only look at the racist genocide of blacks in Darfur and the slavery of blacks still going on in Islamic states, as well as the deep involvement of Arabs in the American black slave trade.
Jihad Watch reported about an Islamic State message to Ferguson protesters last year: "Hey blacks ISIS will save you"; and has also reported about instances that reveal the black-jihadi alliance in America. For example, Nation of Islam leader Louis Farrakhan accused whites of persecuting blacks, pointing out ominously that the Qur'an teaches that persecution is worse than slaughter (cf. Qur'an 2:191 and 2:217) , thereby justifying the slaughter of the alleged persecutors.
Farrakhan then called for a bloody race war when he stated that he was looking for "10,000 fearless men" to "rise up and kill those who kill us; stalk them and kill them and let them feel the pain of death that we are feeling!" "Islamic State: If Muslims Ran America, 'Lucrative African Slave Trade Would Have Continued'", by Thomas D. Williams, Breitbart, August 2, 2016:
Read it all here..............
posted by D.Swami Gwekanandam @ 10:57 PM


Hugh Fitzgerald: Pope Francis To ISIS: Tell Us What You Really Think
The Pope has yet again delivered himself of more of his no-longer-surprising, but always disturbing, comments on Islam.
He has said in the past that Islam is a "religion of peace" and that "Islam has nothing to do with violence." Last month at a press conference he finally recognized that there is indeed a "war" going on in the world, "but it's a real war, not a religious war. It's a war of interests, a war for money. A war for natural resources and for the dominion of the peoples."
That war, not a war mandated by the Qur'an, but a war that has nothing to do with Islam, is what the Pope insists is roiling the world today. It can't possibly have anything to do with religion, for "every religion wants peace," said a Pope who has chosen to forget centuries of religious warfare, between Protestant and Catholic, in Europe, and to overlook more than 1,400 years of religious warfare between Muslim and Christian, Muslim and Jew, Muslim and Hindu, Muslim and Buddhist.
How does he know that Islam is peaceful? Oh, he just knows. And he had a private meeting in May, a little "dialogue" where, as he put it, "the meeting is the message," with Ahmed Al-Tayeb, the Grand Imam of Al-Azhar University, who assured him that Islam was as peaceful as all get out. No one in the Pope's retinue brought up some of Al-Tayeb's less soothing statements, such as this remark about Jews:
"Since the inception of Islam 1,400 years ago, we have been suffering from Jewish and Zionist interference in Muslim affairs. This is a cause of great distress for the Muslims." Al-Tayeb has also claimed that Jews consider non-Jews to be "extremely inferior" and that Jews "practice a terrible hierarchy, and they are not ashamed to admit it, because it is written in the Torah – with regard to killing, enslavement, and so on."
Read it all here.......................
posted by D.Swami Gwekanandam @ 10:10 PM


UK: Muslim kills one, wounds 5 in stabbings, cops say "no evidence of radicalisation"
"No evidence of radicalisation": in other words, British authorities are continuing their absurd comic opera of pretending that there is no global jihad, no global jihadi entity that has repeatedly called for lone wolf attacks on civilians in the West and specifically mentioned knives as a weapon, no war in which Britain is currently engaged.
No, none of that is happening. All this is is a criminal act by a man with " mental health issues." Move along. "Russell Square stabbings: Man arrested on suspicion of murder," BBC, August 4, 2016:
A man has been arrested on suspicion of murder after a US citizen was killed and five other people were injured in a knife attack in central London. Police believe the attack in Russell Square on Wednesday was "spontaneous", with victims "selected at random".
The woman who died was thought to be in her 60s. The injured people were from Britain, America, Israel and Australia. Police arrested a 19-year-old Norwegian national of Somali origin. They say there is no evidence of radicalisation. The Met Police's assistant commissioner for specialist operations, Mark Rowley, said the investigation was increasingly pointing to the attack being "triggered by mental health issues".
Read it all here......................
posted by D.Swami Gwekanandam @ 10:02 PM


Czech President Urges Citizens To Arm Themselves, Fight Muslim Terrorists, Close Borders
Speaking in an interview in the wake of a fortnight of terror attacks in Europe, the president of the Czech Republic has said the only solution to terrorism is removing the cause — deporting failed migrants — and has said in the meanwhile citizens need to be armed and ready to defend themselves and others.

Expressing his concern that the ancient Prague castle — his official government home and major tourist attraction — the city railway station, or the subway could be attractive terror targets, Czech president Miloš Zeman suggested a raft of policy changes to help defend the nation.
Noting that he had before the recent terror attacks committed predominantly by Muslim first and second generation migrants, been against the proliferation of firearms, the president said in an interview with Czechia's Blesk that citizens should consider carrying their pistols in public. Remarking that he'd already bought his wife a handgun, he told the paper:
"I really think that citizens should arm themselves against terrorists. And I honestly admit that I changed my mind, because previously I was against [citizens] having too many weapons. After these attacks, I don't think so [anymore]".
The Czech president said he was now in favour of arming the population over "the long term" and said he was convinced that if any of the revellers at the Bataclan music venue in Paris had been carrying a gun in their pocket when it was attacked by Islamist killers, there would have been fewer casualties.

Read it all here..................
HT : BCF
posted by D.Swami Gwekanandam @ 3:46 PM


The Pope and Holy War
The West that jihadists now terrorize has allowed itself to be weakened. A combination of political correctness, fear of giving offense, fear of combat, and a reluctance to upset illusory stability has led to an incredible series of opportunities for the jihadists.

On the morning of July 26, a priest serving mass, an elderly man of 85, Father Jacques Hamel, was butchered before his altar by one of two knife-wielding devotees of the Islamic State. His killer slit his throat and might very well have proceeded to behead him, as is the wont of many jihadi executioners. The followers of a faith that honours murderers as martyrs (shuhada') created a martyr for quite another faith. In both Greek and Arabic, the terms "martyr" and shahid mean exactly the same thing: "a witness".
Father Hamel was the latest in a long line of Christian martyrs who have been slain by men of violence, supposedly in order to attest to the sole truth of their faith. Many Muslim martyrs have died in much that way, but even more have given their lives while waging war (jihad) to conquer territories for Islam.[1]
The flag of the Islamic State reads "la ilaha illa'llah, Muhammadun rasulu'llah". The words mean: "There is no God but God; Muhammad is the prophet of God". Those two phrases are known as the shahada, the bearing of witness. You see it everywhere today, now in Syria, then again in France or the UK. But shahada also means martyrdom. And martyrdom while committing violence is what the killers of an innocent man of God achieved on that day when armed police found them and shot them dead outside the church they had desecrated.


On the following day, the head of the Catholic Church, Pope Francis, issued a statement on the event, and for a moment it seemed that he had finally got things right. He said the world was now at war. Decades after the war started, here was a religious leader and statesman who seemed to have awakened to the fact that Western countries have been unwillingly and ineffectively failing to wage a war against Islamic radicalism. Or perhaps it is more accurate to say that Islamic radicalism has been waging a war with us. But then he blew it. What he then said was:


"It's war, we don't have to be afraid to say this ... a war of interests, for money, resources. I am not speaking of a war of religions. Religions don't want war. The others want war."

Read it all here..............

HT : BCF
posted by D.Swami Gwekanandam @ 3:39 PM


Trump's 'excesses' are sickening says cheese eating surrender monkey whose streets are regularly bathed in citizen's blood
French President Hollande has publicly attacked US Republican presidential candidate Donald Trump, describing his "excesses" as sickening.

The comments came after current US President Obama had also criticized Trump. This from a "leader" whose streets run with blood on a regular basis. French President Francois Hollande made references to a row between Donald Trump and the Muslim parents of a slain US soldier, which has shaken Trump's presidential campaign.
Hollande criticized Trump and said his comments about Khizr Khan and Ghazala Khan had been "hurtful and humiliating." "His excesses make you want to retch, even in the United States, especially when - as was Donald Trump's case - he speaks ill of a soldier, of the memory of a soldier," Hollande told journalists in Paris, while warning US voters about the prospect of a Trump presidency.
Speaking about politicians in general, Hollande said "they should be respected when they are respectable."



Read it all here............
HT : BCF
posted by D.Swami Gwekanandam @ 3:29 PM


ARCHIVES
Previous Post
Links
Links To Rangers
Military Related Links
Q&A Battle of Mogadishu
Black Hawk Down
Ranger Awang Rawang -
George Cross
Combat Art
Malaysian Military
Military Dictionary
Infantry Magazine
4th Inf Div Mech
Okinawa Marine Page
Stabilisation Force
Quadrant Magazine
History Malaya
The War Against,
Indonesia
Lest We forget
Malayan Emergency
Collection
Australian Army News
Wars of Vietnam
RAAF School In M'sia
Brits In S'pore and Malaya
S'pore-Malaysia Relations
Allied Participation In
The Vietnam War-,
Malaysia Included
Short Military Fiction
Singapore
Aussies At War
Combat In The Jungle
History Of The
British Army
Remembering
The Gurkhas
In Malaya
Royal Navy
Combat Tracker Team
Sixties Timeline
Institue of Defence and
Strategic Studies
Singapore Window
Singapore Armed Forces
Website
Panzer Divisions WW2
Basics Of Warfare
Violence In The Congo
Malaysia & United Nations
West Point
Military Academy
RMA Sandhurst
OCS Portsea
RMC Duntroon
NZ Forces
Military Colleges
Indonesian Military
& Democracy
Indonesia At
The Crossroads
World War 1 Document
Archive
Explore World War 1
Explore World War 2
World War 2 Net
World War 2 In Europe
Book References-
Insurgency Malaya
Malayan Emergency
Collection
Lessons From Malaya
Malaya,1948:Britain's
"Asian Cold War"
NZ Forces In Borneo
Malayan Emergency-
Australian Pespective
Malaya, My Far East
Slim School
Cameron Highlands
The Undeclared War
(Indonesian Confrontation)
-Book Review
The Queen's Gurkha
Signals
During
Confrontation
Brief History 4th RAR
In Malaya & Borneo
Aussies At War
Against Indonesia
Conflict and Confrontation
in SEA,
1961-1965,Britain,
US and the creation of Malaysia
D-Day(Operation
Overlord)
OMAHA Beachhead
-Historical
Division War
Department
Vietnam Resources
For The Historian
The Royal Irish Rangers
Queen's York Rangers
Early Ranger History
75th Ranger Regiment
Roots of Honor
-Histories
of the 14th U.S. Infantry
US Army Homepage
Under fire images
from Vietnam
Vietnam,
Death & Home
Photos, Articles,
and Research
on the European
Theater
in World War II
Complete Articles
On Middle East Conflict
The Israeli War
Of Independence
IDF Israel
Middle East And
Jewish Studies
The Quest For Peace
In The Middle East
US Coast Guard History
Memories Of Combat
Women In Combat
Korean War
Combat Photos
Photographing
Under Fire
Under Fire
US Army
Public Affairs
Military Equipment
Guide
The History Net
Canon, Machine Guns
And Ammunition
HK Assault rifles
AK Assault Rifle
Homepage
Modern Firearms
Main Battle Tanks
Former USSR
M1A1 / M1A2 Abrams Main
Battle Tank
, USA
Main Battle Tank:
Challenger 2
Leopard 2A6
Leclerc Main
Battle Tank
Israeli Main
Battle Tank
Swedish Armor
Infantry Fighting
Vehicle-Bradley
Italian IFV
French IFV
British IFV
Definition IFV
Scandinavian Armor
The Word

>
Training
Kanang ak Langkau
SP PGB
Salute
Soldier's Prayer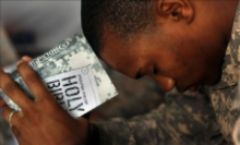 Prayer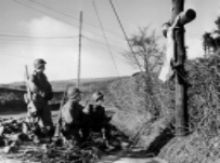 In Loving
Memory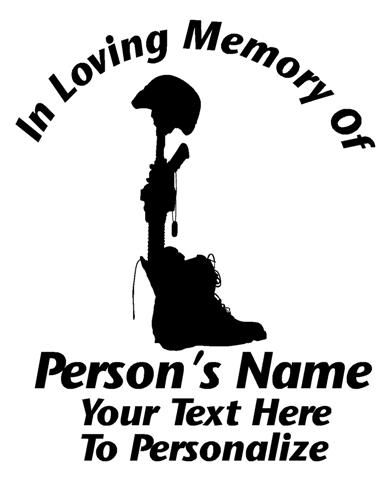 Confrontation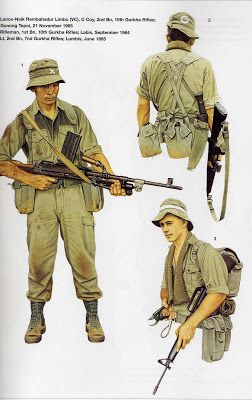 Iban
Warrior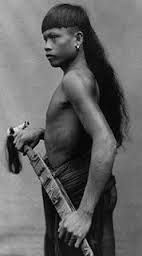 Prayer
Christ
My Lord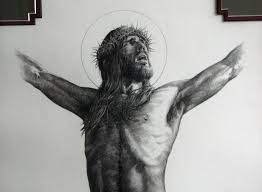 Dayak Warrior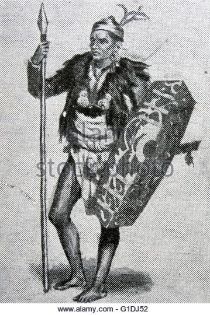 Iban Tracker
With British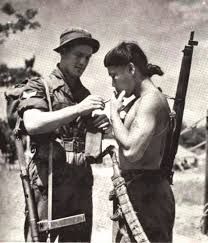 Iban Tracker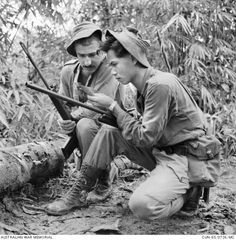 Kukri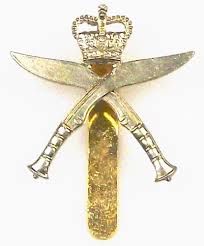 M4A2/M203
Signaller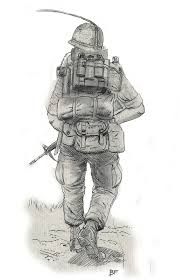 Sword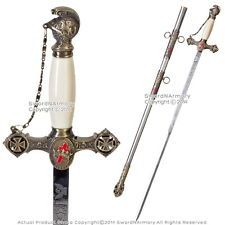 XXXX
World
XXXX
World
XXXX
World
XXXX
World
XXXX
World
XXXX
World
XXXX
World
XXXX
World
XXXX
World
XXXX
World
XXXX
World
XXXX
World
XXXX
World
XXXX
World
XXXX
World
XXXX
World
XXXX
World
Advertistment
Advertistment
Advertistment
Advertistment
Advertistment
XXXXXXXX
Advertistment
XXXXXXXX
Advertistment
XXXXXXXX
Advertistment
XXXXXXXX
Advertistment
XXXXXXXX
Advertistment
XXXXXXXX
Advertistment
XXXXXXXX
Advertistment
XXXXXXXX
Advertistment
XXXXXXXX
Advertistment
XXXXXXXX
Advertistment
XXXXXXXX
Advertistment
XXXXXXXX
Advertistment
XXXXXXXX
Advertistment
XXXXXXXX
Advertistment
XXXXXXXX
Advertistment
XXXXXXXX
Advertistment
XXXXXXXX
Advertistment
XXXXXXXX
Advertistment
XXXXXXXX
Advertistment
XXXXXXXX
Advertistment
XXXXXXXX
Advertistment
XXXXXXXX
Advertistment
XXXXXXXX
Advertistment
XXXXXXXX
Advertistment
Advertistment
Advertistment
Advertistment
Powered by