Rangers
Newsmax
Nuffnang
Miscellaneous
No Atheists
In A Foxhole
"When you're left wounded on

Afganistan's plains and

the women come out to cut up what remains,

Just roll to your rifle

and blow out your brains,

And go to your God like a soldier"


"We are not retreating. We are advancing in another direction."

"It is fatal to enter any war without the will to win it."

"Old soldiers never die; they just fade away.

"The soldier, above all other people, prays for peace,

for he must suffer and be the deepest wounds and scars of war."


"May God have mercy upon my enemies, because I won't ."
"The object of war is not to die for your country but to make the other bastard die for his.

"Nobody ever defended anything successfully, there is only attack and attack and attack some more.

"Fixed fortifications are a monument to the stupidity of man."
"It is foolish and wrong to mourn the men who died.
Rather we should thank God that such men lived.


The Soldier stood and faced God
Which must always come to pass

He hoped his shoes were shining
Just as bright as his brass
"Step forward you Soldier,
How shall I deal with you?


Have you always turned the other cheek?


To My Church have you been true?"


"No, Lord, I guess I ain't


Because those of us who carry guns


Can't always be a saint."


I've had to work on Sundays

And at times my talk was tough,

And sometimes I've been violent,

Because the world is awfully rough.

But, I never took a penny

That wasn't mine to keep.

Though I worked a lot of overtime

When the bills got just too steep,


The Soldier squared his shoulders and said

And I never passed a cry for help

Though at times I shook with fear,

And sometimes, God forgive me,

I've wept unmanly tears.

I know I don't deserve a place

Among the people here.


They never wanted me around


Except to calm their fears.


If you've a place for me here,


Lord, It needn't be so grand,


I never expected or had too much,


But if you don't, I'll understand."


There was silence all around the throne

Where the saints had often trod

As the Soldier waited quietly,

For the judgment of his God.

"Step forward now, you Soldier,

You've borne your burden well.

Walk peacefully on Heaven's streets,

You've done your time in Hell."


Local Socio
Political Bloggers
Sites of Interest
Glorious
Malaysian Food
Foreign Bloggers
&
Other Stuff
Gaming
Band of
Brothers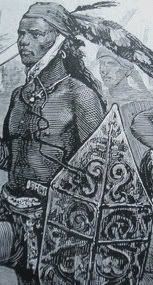 Podcast
Accessories
Band of Brothers
Warriors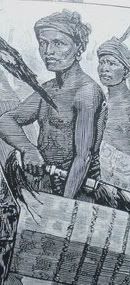 Brothers
Warriors
Warriors
Warriors
Warriors
Warriors
Warriors
Warriors
Warriors
Warriors
Warriors
Warriors
Warriors
Warriors
Warriors
Warriors
Warriors
Warriors
Warriors
Warriors
Warriors
Warriors
Warriors
Warriors
Warriors
Warriors
Warriors
Warriors
Warriors
Warriors
Warriors
Warriors
Warriors
Warriors
Warriors
Warriors
Warriors
Warriors
Warriors
Warriors
Warriors
Warriors
Seventh Rangers Officers 1983
Sunday, January 25, 2015
posted by D.Swami Gwekanandam @ 5:22 PM


A bashing for a self loathing Chinaman - Surat terbuka untuk Tee Chuan Seng (dikenali sebagai Ridhuan) by Nomy Nozwir
Saturday, January 24, 2015
Malaysian Insider : Ke hadapan saudara Tee Chuan Seng, Apa khabar saudara Tee di sana? Diharapkan saudara Tee di sana sihat hendaknya.
Saya terbaca satu laporan di media mengenai kenyataan saudara Tee yang mengecam seorang peguam yang merupakan aktivis Lawyers of Liberty, Eric Paulsen.Pada masa saya membaca laporan tersebut, saya percaya saudara Tee memang betul-betul memarahi Paulsen sehingga menggelarkan peguam tersebut sebagai "seorang peguam bernama orang putih tapi bermata sepet" kerana Paulsen mengkritik Jakim tentang teks khutbah Jumaat.
Baiklah Tee, pertama sekali, secara jujurnya apabila kali pertama saya mendengar nama Eric Paulsen ini, saya membayangkan Paulsen ini bermata biru, berambut blonde serta berasal dari Denmark. Tetapi akhirnya saya mengenalinya dan dia seorang rakyat Malaysia yang bermata sepet, jadi saya berfikir, "ah, ada apa dengan nama?
Nama Muhammad pun berasal dari Arab, tapi kenapa ramai Melayu memakai nama tersebut. Jadi apa salahnya dia bernama begitu?" Saudara Tee juga sejak berpindah agama, saudara menukar nama saudara kepada Ridhuan, nama Arab juga, walhal saudara daripada kaum Tionghua.Jadi, tiada salahnya bukan? Jadi, kenapa nak marah Eric Paulsen dengan panggilan "seorang peguam yang bernama orang putih tapi bermata sepet"?
Adakah saudara Tee lupa yang saudara juga bukan seorang yang berasal daripada keturunan Arab atau Melayu?Saudara Tee ada menyebut tentang "ultra kiasu dan konco-konconya semakin berani mencampuri urusan agama Islam, sedangkan kita tidak pernah mencampuri urusan mereka."
Saudara juga pernah mencadangkan supaya "kita" menyamar masuk ke gereja dan dengar khutbah mereka pada hari Ahad.
Read it all here........
posted by D.Swami Gwekanandam @ 10:44 PM


Why is Westminster Abbey honouring the king of a country where Christianity is banned?
Blazing Cat Fur : Private Eye will have a field day when it comes to the tributes being paid to King Abdullah of Saudi Arabia – it'll be like beheading fish in a barrel (for adultery).
Among the tributes paid to the people's medieval theocrat was one by David Cameron, who said: 'I am deeply saddened to hear of the death of the Custodian of the Two Holy Mosques, His Majesty King Abdullah bin Abd Al Aziz Al Saud. 'He will be remembered for his long years of service to the Kingdom, for his commitment to peace and for strengthening understanding between faiths.
'I sincerely hope that the long and deep ties between our two Kingdoms will continue and that we can continue to work together to strengthen peace and prosperity in the world."
'PS We're having a special deal on Typhoons at the moment – 6 for 5. D.C.' Ok, he didn't say that last bit.
I believe in showing respect to the dead but do world leaders have to openly grovel to a country that exports Islamism around the world, whose ideology has poisoned countries like Pakistan and Indonesia, and which has funded Islamist murderers in Syria and Iraq. Abdullah's kingdom is currently half-way through flogging a man to death for blogging and holds public beheadings for such crimes as witchcraft and homosexuality.
So let's not fall over ourselves here. Most craven of all is the decision by Westminster Abbey to fly a flag at half-mast, a church honouring the leader of a country where conversion to Christianity is a capital offence. It's appropriate for the Foreign Office in Whitehall to mark the late king's passing, but for a church to do so, when Saudi treats Christians so badly, is utterly pathetic.
Read it all here...............
posted by D.Swami Gwekanandam @ 9:18 PM


Syria: Muslims execute woman
Friday, January 23, 2015
Blazing Cat Fur : Content Warning.



Allegedly, Muslims of the Al Nusra Front executed the woman for prostitution.
posted by D.Swami Gwekanandam @ 6:24 PM


Obama's Bloody Yemen Disaster - The counterterrorism model he boasted about in September isn't looking so good now.
National Review : When President Obama declares something a "success story," you know it has "TOTAL FAILURE" embedded in its DNA.
Four months ago, America's King Midas in Reverse crowed about the fruits of his triumphant foreign policy in jihad-infested Yemen. A "light footprint" approach to counterterrorism operations, he claimed, was the most effective path to stability. In addition, Obama has shoveled nearly $1 billion in American tax-subsidized foreign aid to Yemen.
Four months later, Iran-backed Shia rebels seized a Yemeni presidential palace. The president and his entire cabinet tendered their resignations on Thursday, creating a vacuum that al-Qaeda in the Arabian Peninsula is ready and eager to fill. The Islamic State is gaining its own Sunni foothold in the Muslim terror-breeding ground.
And while the JV team at the State Department dithers with hashtag games and selfies, adults at the Pentagon want to evacuate U.S. embassy personnel and other Americans before it's too late. It would be bad enough if the current crisis were merely the result of incompetence and negligence. But Obama's disastrous Yemen policy reflects his radical left-wing administration's deep-rooted ideological sympathies for our enemies.
Read it all here..........
posted by D.Swami Gwekanandam @ 4:01 PM


'Allah' court decision violates Malaysia Agreement
Malaysiakini - Kim Quek: The Federal Court decision effectively means that Article 11 of the constitution guaranteeing freedom of religion has been amended with the proviso that such freedom is subject to such conditions and restrictions as may be imposed by the government as it deems fit.
And this proviso applies, of course, to all states including Sabah and Sarawak, as the Court of Appeal judgment on Oct 14, 2013, did not specify any state to be excluded from its ruling that non-Muslims are prohibited from using the word 'Allah'. And this means that the BN federal government, through the courts, has violated a fundamental term of the Malaysia Agreement under which the people in Sabah and Sarawak are guaranteed full freedom to practise their religion.
The state governments as well as the people of Sabah and Sarawak must now consider what action they must take to protect their interests, now that the legal foundation upon which they had merged with Malaya at the formation of the Federation of Malaysia in 1963 has been undermined unilaterally without their concurrence.
All Malaysians must realise that such de facto amendment to Article 11 also means that religious freedom as a fundamental right for every person, as agreed upon through consensus by all racial and religious groups at the founding of the nation, has been taken away. This applies to Muslims and non-Muslims alike, as Article 11 does not stipulate such freedom to be confined to a specific religion.
So, all Malaysians, including Muslims, must now reflect on the ramification of the current court decision in respect of the loss of their religious rights, and ponder as to what they can do to recover it, if so desired.
Read all other comments here.........................
posted by D.Swami Gwekanandam @ 10:55 AM


To Call This Threat by Its Name Marine Le Pen: France Was Attacked by Islamic Fundamentalism
New York Times : PARIS — "To misname things is to add to the world's unhappiness."
Whether or not Albert Camus really did utter these words, they are an astonishingly apt description of the situation in which the French government now finds itself. Indeed, the French Foreign Minister Laurent Fabius no longer even dares pronounce the real name of things.
Mr. Fabius will not describe as "Islamists" the terrorists who on Wednesday, Jan. 7, walked into the offices of the newspaper Charlie Hebdo, right in the heart of Paris. Nor will he use "Islamic State" to describe the radical Sunni group that now controls territory in Syria and Iraq. No reference can be made to "Islamic fundamentalism," for fear that Islam and Islamism might get conflated. The terms "Daesh" and "Daesh cutthroats" are to be favored instead, even though in Arabic "Daesh" means the very thing to be hidden: "Islamic State."
Let us call things by their rightful names, since the French government seems reluctant to do so. France, land of human rights and freedoms, was attacked on its own soil by a totalitarian ideology: Islamic fundamentalism. It is only by refusing to be in denial, by looking the enemy in the eye, that one can avoid conflating issues. Muslims themselves need to hear this message. They need the distinction between Islamist terrorism and their faith to be made clearly.
Read it all here.............
posted by D.Swami Gwekanandam @ 10:48 AM


Meet Marine Le Pen's gay fan club The Front National now has the support of a quarter of Paris's gay voters – and only 16 per cent of the straight ones
The Spectator : A week before the attack on Charlie Hebdo, France's leading gay magazine, Têtu, announced the winner of its annual beauty contest.
His name was Matthieu Chartraire, and he was 22, doe-eyed and six-packed, with perfectly groomed hair, stubble and eyebrows. A pin-up in every way — until he started talking. To the anger of many of the magazine's readers, the Adonis of 2015 turns out to be an outspoken supporter of the Front National. Têtu's editor-in-chief, Yannick Barbe, refused to play censor. 'It's within his rights to vote for the FN even if we don't share his beliefs,' he said.
'This is a beauty pageant, and our readers' vote was only based on a single criterion! He only stands for himself and not for the gay community.' Barbe has a point (although from next year, it's worth noting, entrants for Têtu's beauty contest will have to sign a code of ethics that rejects discrimination). But his assertion that Chartraire does not stand for the gay community overlooks a trend that has been accelerating over the last decade:
French gay votersare falling for the Front National's leader, Marine Le Pen. A survey by the polling firm Ifop indicates a dramatic increase in support for the FN among homosexual and bisexual voters since the French presidential elections of April 2012. It showed, for instance, that in Paris 26 per cent of homosexuals supported Le Pen, compared with 16 per cent of hetero-sexuals.
Read it all here...........
posted by D.Swami Gwekanandam @ 10:18 AM


The Last Lion Remembered Winston Churchill never once flinched in the face of the Third Reich.
National Review : Fifty years ago this Saturday, former British prime minister Winston Churchill died at age 90.
Churchill is remembered for his multiple nonstop careers as a statesman, cabinet minister, politician, journalist, Nobel laureate historian, and combat veteran. He began his career serving the British military as a Victorian-era mounted lancer and ended it as custodian of Britain's nuclear deterrent.
But he is most renowned for an astounding five-year-tenure as Britain's wartime prime minister from May 10, 1940, to June 26, 1945, when he was voted out of office not long after the surrender of Nazi Germany.
Churchill took over the day Hitler invaded Western Europe. Within six weeks, an isolated Great Britain was left alone facing the Third Reich. What is now the European Union was then either under Nazi occupation, allied with Germany, or ostensibly neutral while favoring Hitler. The United States was not just neutral. It had no intention of entering another European war — at least not until after the surprise attack on Pearl Harbor a year and half later.
From August 1939 to June 1941, the Soviet Union was an accomplice of the Third Reich. Russian leader Joseph Stalin was supplying Hitler with critical resources to help finish off Great Britain, the last obstacle in Germany's path of European domination. Some of the British elite wished to cut a peace deal with Hitler to save their empire and keep Britain from being bombed or invaded. They understandably argued that Britain could hardly hold out when Poland, Denmark, Norway the Netherlands, Belgium, and France all had not.
Yet Churchill voiced defiance and vowed to keep on fighting. After the fall of France, Churchill readied Britain's defenses against a Nazi bombing blitz, and then went on the offensive against Italy in the Mediterranean. As much of London went up in flames, Churchill never flinched, despite the deaths of more than 40,000 British civilians. By some estimates, the Soviet Red Army eventually killed three out of four German soldiers who died in World War II. The American economic colossus built more military ships, aircraft, vehicles, and tanks than did any other country during World War II.
Read it all here........
posted by D.Swami Gwekanandam @ 10:11 AM


There is no difference between the Saudis and the Islamic State
Blazing Cat Fur : Following the lashing of blogger Raif Badawi and leaked footage that showed the public execution of a woman accused of beating her daughter, Saudi Arabia's harsh interpretation of sharia law and its use of capital punishment have come under international scrutiny.
For many, the Saudi justice system sounds not unlike that of Isis, the extremist Islamist group also known as Islamic State, which has struck fear in much of the Middle East.
This week, Middle East Eye, a website that focuses on news from the region and is frequently critical of Saudi Arabia, contrasted a set of legal punishments recently announced by Isis with the corresponding punishments in Saudi Arabia. Click on image to enlarge
Read it all here..........
posted by D.Swami Gwekanandam @ 9:59 AM


A Question of No-Go Zones Muslim sectors exist across West Europe, but they're not off-limits.
National Review : Comments by Steven Emerson on Fox News have prompted a heated debate over whether predominantly Muslim "no-go" zones exist in Europe.
On January 11, Emerson said they "exist throughout Europe. . . . They're places where the governments — like France, Britain, Sweden, Germany — don't exercise any sovereignty. . . . You basically have zones where sharia courts were set up, where Muslim density is very intense, where the police don't go in, and where it's basically a separate country almost, a country within a country."
Although Emerson, whom I admire for his moral courage and investigative skills, immediately apologized for his "terrible error" of saying that cities such as Birmingham, England, "are totally Muslim where non-Muslims just simply don't go," he did not address the larger question of whether no-go zones, in fact, do "exist throughout Europe" and are places where governments "don't exercise any sovereignty."
Is he right about this? In a 2006 weblog entry, I called Muslim enclaves in Europe no-go zones as a non-euphemistic equivalent for the French phrase Zones Urbaines Sensibles, or Sensitive Urban Zones. No-go zones subsequently became standard in English to describe Muslim-majority areas in West Europe. After spending time in the banlieues (suburbs) of Paris in January 2013, as well as in their counterparts in Antwerp, Athens, Berlin, Brussels, Copenhagen, the Hague, Malmö, and Stockholm, however, I had second thoughts.
I found that those areas "are not full-fledged no-go zones" — meaning places where the government had lost control of territory. No warlords dominate; sharia is not the law of the land. I expressed regret back then for having used the term no-go zones. So, what are these places? A unique and as yet unnamed mix. What does one call Rotherham and Birmingham? They are not no-go zones, either in terms of geography or sovereignty.
This is where we — Emerson, others (such as Louisiana governor Bobby Jindal), and I stumbled. The English language lacks a readily available term for this. And for good reason: I know of no historical parallel, in which a majority population accepts the customs and even the criminality of a poorer and weaker immigrant community.
The world has never seen anything comparable to the contemporary West's blend of achievement, timidity, and guilt, of hugely superior power matched by a deep reluctance to use it. Instead of no-go zones, I propose semi-autonomous sectors, a term that emphasizes their indistinct and non-geographic nature — thus permitting a more accurate discussion of what is, arguably, West Europe's most acute problem.
Read it all here.............
posted by D.Swami Gwekanandam @ 9:40 AM


Are there 'no-go zones' in France or not?
Thursday, January 22, 2015
Blazing Cat Fur : Does France really have "no-go zones"?
Fox News has come under fire for reporting on these alleged zones.




In this special edition of The Source, Ezra digs in to a collection of videos to expose the truth
posted by D.Swami Gwekanandam @ 6:23 PM


IS Executes Woman - She allegedly had contact with the Assad regime.
Tuesday, January 20, 2015
posted by D.Swami Gwekanandam @ 1:01 PM


Wishing all my family members, relatives,dear friends and everyone a Merry & Blessed Christmas and a Very Happy New Year
Sunday, January 18, 2015
It is the most wonderful time of the year. There is never a feeling like that, any other time of the year. That is a spiritual experience to celebrate the birth of Our Lord and Saviour, Jesus Christ.

posted by D.Swami Gwekanandam @ 8:04 PM


Michael Coren on the pope's absurdities, the Pope has to offer contrition
posted by D.Swami Gwekanandam @ 7:58 PM


Saudi Arabia: Woman murderer beheaded – Warning Graphic
Thursday, January 15, 2015
posted by D.Swami Gwekanandam @ 8:50 PM


Are We the Next France? Consult the rates of Muslim immigration.
Wednesday, January 14, 2015
National Review : A major Islamist terror attack in France was only a matter of time.
For several decades, the country has invited immigrants from the Middle East and North Africa en masse – first to bolster the labor force in the rebuilding years that followed World War II, then out of multicultural impulses that prevailed over prudential considerations. That radical Islam was transplanted to France, grew in strength and extent, and bore this week's hideous fruit was not difficult to predict.
The same is not unlikely in Sweden, Belgium, Germany, and elsewhere. Demographics may not be the whole of destiny, but they are certainly a good part, and across the Atlantic, the United States seems increasingly to be turning toward Western Europe's most undesirable demographic trends. In 1992, 41 percent of new permanent residents in the United States — green-card holders — hailed from the Asia-Pacific region, the Middle East and North Africa, or sub-Saharan Africa, according to the Pew Research Center. A decade later, the percentage was 53 percent.
Over that same period, predictably, the number of Muslim immigrants coming to the United States annually has doubled, from 50,000 to approximately 100,000 each year. In 1992, only 5 percent of Muslim immigrants came from sub-Saharan Africa; 20 years later, it was 16 percent. Of the 2.75 million Muslims in the United States in 2011, 1.7 million were legal permanent residents.
Read it all here............
posted by D.Swami Gwekanandam @ 6:55 PM


Europe's Immigration Problem Unassimilated populations continue to grow.
National Review : The New York Times ran a front-page article after the Charlie Hebdo massacre on Europe's "dangerous moment."
As terrorists rampaged through Paris, ultimately killing 17, what was the cause of this particular alarm? That anti-immigration parties in Europe might gain. The Times article captured perfectly the reaction of polite opinion to the Paris attacks, which is driven almost as much by fear that someone might notice that Europe has an immigration problem as it is by fear of the terrorism itself.
Europe's anti-immigration parties run the gamut, from the loathsome (Greece's Golden Dawn), to the unsavory (France's National Front), to the more or less respectable (Britain's UKIP). What they all have in common is that they benefit from the refusal of mainstream parties to admit the obvious: If a country is manifestly having trouble assimilating the immigrants it already has, it shouldn't add to their numbers willy-nilly.
Read it all here............
posted by D.Swami Gwekanandam @ 6:53 PM


Flattering Islam Since 9/11 it's gotten better treatment than other religions. By Dennis Prager
National Review : Political correctness has led us to privilege it above other religions.
Since 9/11, the Western world's academic, media, and political elites have done their best to portray Islam in a favorable light, treating it very differently from all other religions. Criticism of every doctrine, religious or secular, is permitted, often encouraged. But not of Islam. Only positive depictions are allowed.
We'll start with an example of pro-Islamic bias that is so ubiquitous that no one seems to notice it. Why do Western media — largely composed of irreligious people, one might add — always deferentially refer to Mohammed as "the Prophet Mohammed" in news articles and opinion pieces?When Jesus is mentioned, the media never refer to him as "Christ, the Lord" or as "the Lord and Savior Jesus Christ." Just "Jesus."
In fact, "A.D." ("Anno Domini," "In the Year of our Lord") has been completely dropped by the very academics and media who always write "the Prophet Mohammed." When the media discuss Joseph Smith, the founding prophet of the Church of Jesus Christ of Latter-day Saints (the Mormon Church), they don't refer to him as "the Prophet Joseph Smith." Why not?
Is there a single difference between his title and role in Mormonism and Mohammed's in Islam? And Jews refer to Moses as "Moshe Rabeinu," Moses our Teacher. Why don't the media?
Read it all here..............
posted by D.Swami Gwekanandam @ 6:49 PM


Our Jihad Problem, and Obama's By The Editors
National Review : The White House is convening a conference on "violent extremism," and the president and his underlings are, depending on your point of view, either painfully, hilariously, or terrifyingly reluctant to call the thing by its name, which is Islamist extremism — jihad.
White House spokesman Josh Earnest, bearer of one of the great inaptronyms of our time, explains: "All forms of violent extremism would be discussed in the context of the summit. . . . Violent extremism is something we want to be focused on, it is not just Islamic violent extremism that we want to counter. There are other forms."
Indeed, there are other forms of violent extremism, about which the president might consult his buddies Bill Ayers and Bernardine Dohrn, the murderous Weather Underground terrorists. There are violent environmental extremists, would-be bridge bombers coming out of the Occupy movement, the occasional animal-rights lunatic — fruits and nuts of sundry descriptions. But the world at large is not suffering from a global insurgency motivated by eccentric interpretations of The Eighteenth Brumaire of Louis Bonaparte, Earth in the Balance, or The Silent Scream just now.
The progressive fantasists keep assuring us that there's a wave of terror just around the corner, soon to be perpetrated by militant, right-wing gun-lovers. But the people carrying out hideous acts of terrorism in Paris, Fort Hood, Boston, New York, Washington, etc., are not citing The Turner Diaries. They are citing the Koran.With all the usual caveats — most of the world's Muslims want nothing to do with al-Qaeda and its pathetic primitivism — we have a specific, discrete, acute problem:
Radical Muslims are waging a holy war against the United States and the Western world at large. Their aim is enslavement or extermination. To name the enemy is not to libel Muslim patriots at home or well-meaning Muslims abroad — it is simply to acknowledge reality. There are no prominent figures in the Southern Methodist Church calling for the murder of non-Methodists, no furious Amish taking hostages from kosher markets.
Al-Qaeda et al. may no more speak for Islam at large than the IRA speaks for the Roman Catholic Church — but the radicals do speak for a not-insignificant body of homicidal maniacs, torturers, murderers of children, pizza-shop bombers, and cartoonist killers that is currently plaguing every continent on this planet save Antarctica. (Apparently, news of the gay penguins has not yet reached Cairo.)
Read it all here..........
posted by D.Swami Gwekanandam @ 6:45 PM


Execution Of Woman For Adultery
posted by D.Swami Gwekanandam @ 3:25 PM


UK shops to receive Charlie Hebdo as Muslim cleric calls it an "act of war" that will bring "repercussions"
Jihad Watch : But in absurd, cowed, subjugated Sharia Britain, where public officials race to outdo each other in appeasing and showering privileges upon Islamic supremacists, Choudary runs around loose and says whatever he wishes, while counter-jihadists are defamed and marginalized, or — if they're not British — barred from the country outright.
Why not just make Choudary Prime Minister and be done with it? "UK shops to receive Charlie Hebdo magazine despite radical cleric calling it an 'act of war,'" by Nicola Harley, the Telegraph, January 13, 2015:
Hundreds of copies of the 'survivors' edition of the Charlie Hebdo satirical magazine are expected to go on sale in the UK when the magazine is published on Wednesday. Radical preacher Anjem Choudray has criticised the magazine's controversial cartoon front cover of the Prophet Mohammed as "an act of war" and warned there will be "repercussions".
Read it all here................
posted by D.Swami Gwekanandam @ 8:44 AM


White House: Obama will fight media to stop anti-jihad articles
Jihad Watch : More self-censorship and voluntary acceptance of Sharia blasphemy laws.
The President of the United States is now (again) signaling that terrorism works: he is saying he will act to curtail Americans' freedom of expression because Muslims are committing mass murder in response of the freedom of expression. He could have said that he would defend those who say things that jihadis dislike from violent attacks, but no.
He was as consistent as ever. And the freedom of speech will suffer for it. How long before he shuts down Jihad Watch, to appease our jihadi brethren? "White House: Obama Will Fight Media To Stop Anti-Jihad Articles," by Neil Munro, Daily Caller, January 13, 2015: President Barack Obama has a moral responsibility to push back on the nation's journalism community when it is planning to publish anti-jihadi articles that might cause a jihadi attack against the nation's defenses forces, the White House's press secretary said Jan. 12.
"The president … will not now be shy about expressing a view or taking the steps that are necessary to try to advocate for the safety and security of our men and women in uniform" whenever journalists' work may provoke jihadist attacks, spokesman Josh Earnest told reporters at the White House's daily briefing.



Read it all here........................
posted by D.Swami Gwekanandam @ 8:41 AM


Obama watched the NFL Playoffs instead of attending the Paris march for victims of jihad
Tuesday, January 13, 2015
Jihad Watch : Look: he told Charlie Hebdo not to mock Muhammad. They didn't heed him.
He told Israel to make more concessions to the "Palestinians." They didn't heed him. So maybe he stayed away because he has scant sympathy for the victims. And hey, it was the Playoffs. This Paris march was more show than substance, and severely compromised any message it might have had by including jihad leader Mahmoud Abbas, but Obama's absence was glaring.
"Too little too late? Kerry says he WILL go to Paris but only after U.S. was shamed for snubbing historic weekend rally of world leaders," by Simon Tomlinson and Francesca Chambers, Daily Mail, January 12, 2015: U.S. Secretary of State John Kerry said he will now travel to Paris after the U.S. government was shamed for not joining a rally yesterday for victims of the French terror attacks.
The rally was attended by 40 world leaders, including British Prime Minister David Cameron and Israeli PM Benjamin Netanyahu, and a million people. A staggering 3.7 million people gathered across France today to stage further defiant marches in a moving tribute to the 17 people killed in hostage sieges last week.
Read it all here...........
posted by D.Swami Gwekanandam @ 1:55 PM


Discussing the Charlie Hebdo jihad massacre and the truth about Islamic jihad.
posted by D.Swami Gwekanandam @ 1:35 PM


France in Islamic Peril - They Should Have Seen it Coming
Monday, January 12, 2015
INN : The tragic events that took place in Paris over the past few days came as no surprise to readers of this column and from other commentaries that regularly appear on these pages. Going back decades, we kept warning that what comes to Israel will come to France and to all of Europe.
Sadly, we were right…and we continue to sound the alarm. Cries of 'kill the infidel' do not come from our synagogues or churches. For my part, I don't read the stars. But I can see the clouds. Here is a selection from what I warned over the years from the clarity of being a pessimist. From "First, The Saturday People" -- Published in Arutz Sheva Sept 15, 2003, yes, 12 years ago.
"As for you masters of Europe and your treachery; one day your sly anti-Semitism will come back to haunt you. Over the centuries, you have uprooted a thousand synagogues and replaced them with ten thousand mosques. Wait, now, and see what grows from the soil of Ishmael. Your churches are next.
"For Sunday is coming, Sunday bloody Sunday." Also this incidentally from the same piece more than a decade ago: "Bush believes he has the answer. He is sending in 87 billion dollars to find Thomas Jefferson in that seventh century feud-crazed swamp that is Iraq. So now we sit back and wait for Iraq to become a light unto the nations, along with the 21 other backwater regimes that make up part of the Arab world.
Read it all here...............
posted by D.Swami Gwekanandam @ 9:44 PM


The cracks in French unity are already appearing
Haaretz : The rifts are large between the Muslim and non-Muslim communities, above which all hovers National Front leader Marine Le Pen.
It's a great day for the French republic. Anyone who remembers the atmosphere in Israel during Yitzhak Rabin's funeral can imagine what the French are feeling Sunday. The list is long: the crowds thronging to the square, the free world's leaders arriving to express solidarity, the live broadcasts on radio and television, the mobilization of young people, the honors for bodyguards and the men and women in uniform, unprecedented security arrangements, the speeches chilling in their honesty and pain, and above all, the pulsing one-time feeling of unity spawning hope for a return to one nation based on the values the victims embodied.
But the national euphoria — and who knows this as well as we? — will vanish in a very short time. The crowds will disperse, the TV and radio stations will return to their regular schedules, and the foreign leaders will take off for home the very same evening. And when the roar of their jet engines grows fainter in the distance, we'll be able to hear the cracks in the wall of imaginary unity. Without a doubt, Sunday is a great day for the French republic — over a million people filling the streets of Paris.
Nicolas Sarkozy will stand beside François Hollande, union chiefs will march beside captains of industry, the members of the Muslim council will sit beside not only the archbishop and the rabbis, but also those responsible for the secular regime in whose shadow they shelter. The speeches will be pained and honest, young people will turn out in great numbers, and the slogans will be brilliant and resounding.
The promise will be great. But the cracks are already starting to appear. Members of online teachers' forums all over France are talking about the yawning gap between their Muslim students and the show of national solidarity. Many primary-school students refused to stand for a moment of silence in memory of the victims, claiming they could not honor the memories of people who had blasphemed Islam.
Read it all here........
posted by D.Swami Gwekanandam @ 8:26 PM


Jean-Marie Le Pen, the founder of the French radical-right National Front party, said "We've been predicting this for a long time."
New Yorker : She said this on Wednesday, shortly after the massacre at the Paris office of the radical-left satirical magazine Charlie Hebdo.
"It was to be expected. This attack is probably the beginning of the beginning. It's an episode in the war that is being waged against us by Islamism.
The blindness and deafness of our leaders, for years, is in part responsible for these kinds of attacks." Although Le Pen and the National Front were frequent targets of Charlie Hebdo's savage mockery, the two were at least as frequently aligned against shared political enemies.
As the French say, "the extremes touch," and when it came to ridiculing the mainstream political parties—the center-left Socialists of President François Hollande and the center-right Gaullists of his predecessor, Nicolas Sarkozy—it was often difficult to distinguish the grotesque caricatures you might find in Charlie Hebdo from those in National Front rhetoric. So, too, when it came to the xenophobia and racism of their anti-immigration polemics, and their baiting of Islamophobic and anti-Semitic sentiment. (Charlie Hebdo was merciless toward Christianity, too, but there Le Pen lost his sense of humor.)
Le Pen, the former fascist street fighter, relishes his role as a scourge of the establishment as much as the former Communist street fighters of Charlie Hebdo did, and he has always delighted in an opportunity to taunt his adversaries and critics. When I wrote about him in 1997, I reported that he had asked me, "What do I have to do not to be racist? Marry a black woman? With AIDS, if possible?" After the article appeared, he wrote to the magazine, complaining that, as "an Anglo-Saxon," I had missed the Gallic subtlety of his wit: he had not said "une noire," a black woman, but "un noir," a black man.
Read it all here.......
posted by D.Swami Gwekanandam @ 8:06 PM


Being Human Jihadists kill from motives far more complex than biological necessity. By Kevin D. Williamson
National Review : The only news I care about," came the thundering AM-radio voice, "is the news that they have been put down like the barnyard animals they are!"
He was referring to the brothers Said and Cherif Kouachi, the murderous jihadists responsible for the murder of a dozen cartoonists, editors, police, and others at the offices of the Paris-based satirical newspaper Charlie Hebdo.
The two are indeed dead, as excellent a use as a few bullets were put to all week. But the vitriolic denunciation on the radio, between traffic reports and ads for miracle weight-loss supplements, lingers in the ear. "Barnyard animals"? Surely not.Barnyard animals are sometimes dangerous, as anybody who has ever been kicked by a horse or stepped on by a cow knows, but they are useful.
The quality of our diet would be radically diminished in the absence of cattle and chickens (whose emotional needs are of so much concern of late) and the world would be a good deal less beautiful without mankind's strange relationship with the horse. Barnyard animals these two brothers certainly were not.
Read it all here.........
posted by D.Swami Gwekanandam @ 6:53 PM


Wake Up: It's War Dear jihadists, we're all Jews now. By Quin Hillyer
National Review : The Islamic State has chemical weapons. And its leaders are furious — and determined, in their fury, to use those murderous weapons to huge effect.
The reason they are furious is not that Israel continues to (allegedly) mistreat Palestinians. Instead, the Islamic State is angry because Israel and the Palestinians are finally about to announce a lasting peace. The Islamic State doesn't want Arabs to make peace with Israel; it wants Israel, and all Jews, to cease to exist.
And it wants to kill anybody and everybody who enables peace, and anybody and everybody who stands in the way of a widespread, eventually global, caliphate. The conflagration is about to begin.No, this isn't some investigative news report. It's the scenario in the latest book by bestselling novelist Joel Rosenberg, an American Evangelical Christian of Jewish heritage who is a former campaign consultant for Steve Forbes and Benjamin Netanyahu. Rosenberg was part of a delegation in Israel, headed by former U.S. senator Rick Santorum, that I joined last summer during the series of Palestinian rocket attacks.
During the trip, Rosenberg impressed me with his broad and deep knowledge of Middle East affairs; to an uncanny degree, his novels seem to be ripped from current headlines even though he writes them well in advance of the events that warrant such headlines.
Read it all here............
posted by D.Swami Gwekanandam @ 6:47 PM


Ann Coulter: Fighting Terrorism While Politically Correct?
They are discussing the Significance of Egyptian President Abdel Fattah al-Sisi's Speech



Sisi, the pious Muslim, saying that the majority of the terrorism plaguing the world today is related to the holy texts of Islam themselves: "Is it possible," asked Sisi, "that 1.6 billion people should want to kill the rest of the world's inhabitants—that is 7 billion—so that they themselves may live?"
Sisi made another important point that Western leaders and media habitually lie about: after affirming that Islamic "thinking" is "antagonizing the entire world," he said that "this umma is being torn, it is being destroyed, it is being lost—and it is being lost by our own hands."
Read it all here........
posted by D.Swami Gwekanandam @ 6:32 PM


Gutfeld Calls Out CNN's Amanpour for Labeling Terrorists 'Activists'
posted by D.Swami Gwekanandam @ 6:29 PM


Douglas Murray and Maajid Nawaz - Charlie Hebdo
Douglas Murray alongside Maajid Nawaz and others debate the motion 'Does freedom of speech give the right to offend?'




posted by D.Swami Gwekanandam @ 6:05 PM


The First Friday after the Charlie Hebdo Massacre by Jihadists, Mosque Imams around the world continue to pray to Allah to grant 'Victory to Muslims over Non-Muslims' by Tarek Fatah
Sunday, January 11, 2015
Tarek Fatah : One of the reasons I avoid attending Friday congregations at mosques is a specific ritual prayer uttered by most Mosque Imams just prior to the formal Friday prayer we Muslims refer to as the Juma'a.
In the prayer, the clerics ask Allah among other things to give "victory to Muslims over the 'Qawm al-Kafirun' the Arabic phrase that lumps all non-Muslims, that is Jews, Hindus, Christians, Atheists, Buddhists and Sikhs into one.
I was hoping this particular prayer would not be uttered on the day Islamist Jihadi Terrorists killed four Jews in Paris in the name of Islam and just two days after the Charlie Hebdo massacre. To my disappointment, there was no such thoughtful omission at the downtown Toronto Masjid run by the Muslim Brotherhood-affiliated Muslim Association of Canada.
Far from being solemn and condemn the acts of terror, Imam Abdool Hamid showed no sense of humility or humbleness, remarking in English how he wished Islam "will become established in the land over all other religions, although the 'Disbelievers' (Jews, Christians, Hindus and Atheists) hate that."
Read it all and listen here..........
posted by D.Swami Gwekanandam @ 6:21 PM


Imam Anjem Choudary vs. Tarek Fatah on the Sun News Network
posted by D.Swami Gwekanandam @ 6:04 PM


Charlie Hebdo stood alone. What does that say about our 'free' press?
The Spectator : Over the coming hours and days there will be a lot of talk – largely by anonymous Twitter warriors – about the need to express 'solidarity' with Charlie Hebdo.
Many others will say how important it is to ensure that 'the terrorists and fundamentalists don't win.' But the terrorists and fundamentalists are winning and for the moment it looks like they will keep winning. Because even before today Charlie Hebdo already stood alone.
In the wake of the 2005 Danish cartoons affair no other major newspaper or magazine in Europe was willing to keep running depictions of Islam's founder. Of course they said they didn't publish, or republish, because they didn't want to cause offence, or because they thought the (wholly innocuous) depictions were wilfully 'provocative' and the like.
And of course Jyllands Posten is a conservative, 'right-wing' newspaper. But they will say the same thing now. And the left-wing Charlie Hebdo will be abandoned now even more than the right-wing Jyllands Posten was back then. People will come up with various excuses, but in truth they won't publish because they are afraid. The remaining staff of Charlie Hebdo could hardly be more alone.
Read it all here............
posted by D.Swami Gwekanandam @ 5:29 PM


How to Answer the Paris Terror Attack By Ayaan Hirsi Ali
Wall Street Journal : After the horrific massacre Wednesday at the French weekly satirical magazine Charlie Hebdo, perhaps the West will finally put away its legion of useless tropes trying to deny the relationship between violence and radical Islam.
This was not an attack by a mentally deranged, lone-wolf gunman. This was not an "un-Islamic" attack by a bunch of thugs—the perpetrators could be heard shouting that they were avenging the Prophet Muhammad. Nor was it spontaneous. It was planned to inflict maximum damage, during a staff meeting, with automatic weapons and a getaway plan. It was designed to sow terror, and in that it has worked.
The West is duly terrified. But it should not be surprised.If there is a lesson to be drawn from such a grisly episode, it is that what we believe about Islam truly doesn't matter. This type of violence, jihad, is what they, the Islamists, believe. There are numerous calls to violent jihad in the Quran. But the Quran is hardly alone. In too much of Islam, jihad is a thoroughly modern concept. The 20th-century jihad "bible," and an animating work for many Islamist groups today, is "The Quranic Concept of War," a book written in the mid-1970s by Pakistani Gen. S.K. Malik.
He argues that because God, Allah, himself authored every word of the Quran, the rules of war contained in the Quran are of a higher caliber than the rules developed by mere mortals. In Malik's analysis of Quranic strategy, the human soul—and not any physical battlefield—is the center of conflict. The key to victory, taught by Allah through the military campaigns of the Prophet Muhammad, is to strike at the soul of your enemy. And the best way to strike at your enemy's soul is through terror. Terror, Malik writes, is "the point where the means and the end meet."
Terror, he adds, "is not a means of imposing decision upon the enemy; it is the decision we wish to impose." Those responsible for the slaughter in Paris, just like the man who killed the Dutch filmmaker Theo van Gogh in 2004, are seeking to impose terror. And every time we give in to their vision of justified religious violence, we are giving them exactly what they want.
Read it all here...........
posted by D.Swami Gwekanandam @ 5:09 PM


Charlie Hebdo and the "Clash of Civilizations
New Yorker : A day on, the terrorist attack on the Charlie Hebdo offices in Paris continues to shock and outrage.
But it has also provoked a show of resolve, in displays of the phrase "Je Suis Charlie," which was daubed on a statue during a spontaneous demonstration at the Place de la République, and has turned into an instantly recognizable affirmation of the need to preserve freedom of expression, even, and perhaps most vitally, when that freedom empowers some people to satirize and lampoon things that others hold sacred.
Echoing Samuel Huntington's famous warning that "Islam has bloody borders," Richard Dawkins, the English ethologist and atheist, who wrote the 2006 best-seller "The God Delusion," wrote on Twitter of the Paris attackers, "They shouted 'We have avenged the Prophet Muhammad'. . . . Some useful idiot will claim it had nothing to do with religion." And, subsequently, "No, all religions are NOT equally violent. Some have never been violent, some gave it up centuries ago. One religion conspicuously didn't."
On the op-ed page of the Wall Street Journal on Thursday, Ayaan Hirsi Ali, the Somali-born writer and activist, wrote, "After the horrific massacre . . . perhaps the West will finally put away its legion of useless tropes trying to deny the relationship between violence and radical Islam."
It is one thing to follow Ali's advice and acknowledge this connection. But, as Nicholas Kristof pointed out in the Times on Thursday, it is a much bigger and more dangerous leap to answer in the affirmative this question: "Is there something about Islam that leads inexorably to violence, terrorism and subjugation of women?" Just hours after the shootings, the Muslim Council of France issued a statement reading, "This extremely grave barbaric action is also an attack against democracy and the freedom of the press." The Muslim Council of Britain said, "Whomever the attackers are, and whatever the cause may be, nothing justifies the taking of life." The Arab League condemned the massacre, and Al-Azhar University in Cairo, Sunni Islam's most prestigious center of learning, called it a "criminal attack," adding that "Islam denounces any violence."
On Wednesday, in a statement posted on his Facebook page, Ramadan wrote: "Charlie Hebdo. NO NO! NO! Contrary to what was apparently said by the killers in the bombing of Charlie Hebdo's headquarters, it is not the Prophet who was avenged, it is our religion, our values and Islamic principles that have been betrayed and tainted. My condemnation is absolute and my anger is profound (healthy and a thousand times justified) against this horror!!!"
Read it all here.................
posted by D.Swami Gwekanandam @ 5:00 PM


Wall Street Journal No Longer Politically Correct on Islam
Blazing Cat Fur : The Wall Street Journal is the most widely read newspaper in America.
When it speaks, people listen. And they should, especially to today's editorial on the dangers of Islam, written in the aftershock of the Muslim attack in Paris. (The editorial is hidden behind the paywall, but can be accessed through Google News here.)
The Journal points out that Syria has become the "Grand Central Station" of jihad, and quotes Andrew Park of Britain's MI5: "A group of core al Qaeda terrorists in Syria is planning mass casualty attacks against the West…
We face a very serious level of threat that is complex to combat and unlikely to abate significantly for some time." In other words, Islam is at war with us, and the war is a long way from being over.
Read it all here............
posted by D.Swami Gwekanandam @ 4:44 PM


Much Better Angle Of Muslim Terrorist Amedy Coulibaly Being Checked Out Permanently At The Supermarket
posted by D.Swami Gwekanandam @ 4:33 PM


Leaked Al Jazeera emails reveal disdain for Paris murder victims
National Review : As journalists worldwide reacted with universal revulsion at the massacre of some of their own by Islamic jihadists in Paris, Al Jazeera English editor and executive producer Salah-Aldeen Khadr sent out a staff-wide e-mail.
"Please accept this note in the spirit it is intended — to make our coverage the best it can be," the London-based Khadr wrote Thursday, in the first of a series of internal e-mails leaked to National Review Online. "We are Al Jazeera!" Below was a list of "suggestions" for how anchors and correspondents at the Qatar-based news outlet should cover Wednesday's slaughter at the Charlie Hebdo office (the full e-mails can be found below).
Khadr urged his employees to ask if this was "really an attack on 'free speech,'" discuss whether "I Am Charlie" is an "alienating slogan," caution viewers against "making this a free speech aka 'European Values' under attack binary [sic]," and portray the attack as "a clash of extremist fringes." "Defending freedom of expression in the face of oppression is one thing; insisting on the right to be obnoxious and offensive just because you can is infantile," Khadr wrote.
"Baiting extremists isn't bravely defiant when your manner of doing so is more significant in offending millions of moderate people as well. And within a climate where violent response — however illegitimate — is a real risk, taking a goading stand on a principle virtually no one contests is worse than pointless: it's pointlessly all about you." His denunciation of Charlie Hebdo's publication of cartoons mocking the prophet Mohammed didn't sit well with some Al Jazeera English employees.
The heated back-and-forth reflects Al Jazeera English's precarious balance between its Arab center of gravity and the Western correspondents it employs. After being accused for years of fomenting anti-Western sentiment, most damningly by some of its own anchors, the network made a concerted effort to rebrand, hiring a slew of American and European reporters — especially those who had trouble getting jobs in their own domestic markets.
Read it all here..........
posted by D.Swami Gwekanandam @ 4:26 PM


Martin Robinson & James White: Amid terror, Jews flee Paris.
Daily Mail : Jews are fleeing terror-hit Paris because of growing anti-Semitism in France, one of Britain's most influential Jewish journalists said today.
Stephen Pollard, editor of the Jewish Chronicle, spoke out after an Islamic terrorist took six people hostage and held them captive in a Kosher supermarket in the French capital. This afternoon police ordered all shops in a famous Jewish neighborhood in central Paris to close.
The mayor's office in Paris announced the closure of shops along the Rosiers street in Paris' Marais neighborhood, in the heart of the tourist district and less than a mile away from the offices of satirical magazine Charlie Hebdo where 12 people were killed on Wednesday. Hours before the Jewish Sabbath, the street is usually crowded with French Jews and tourists alike.
Mr Pollard said today's terror attack in Paris, linked to the massacre at the office of Charlie Hebdo, will force more French Jews to flee the country. Many are moving to Britain or to Israel, according to a report published in the newspaper last year.
Read it all here............
posted by D.Swami Gwekanandam @ 4:11 PM


Nigeria massacre deadliest in history of Boko Haram
AP : YOLA, Nigeria (AP) — Hundreds of bodies — too many to count — remain strewn in the bush in Nigeria from an Islamic extremist attack that Amnesty International suggested Friday is the "deadliest massacre" in the history of Boko Haram.
Mike Omeri, the government spokesman on the insurgency, said fighting continued Friday for Baga, a town on the border with Chad where insurgents seized a key military base on Jan. 3 and attacked again on Wednesday. "Security forces have responded rapidly, and have deployed significant military assets and conducted airstrikes against militant targets,"
Omeri said in a statement. District head Baba Abba Hassan said most victims are children, women and elderly people who could not run fast enough when insurgents drove into Baga, firing rocket-propelled grenades and assault rifles on town residents. "The human carnage perpetrated by Boko Haram terrorists in Baga was enormous," Muhammad Abba Gava, a spokesman for poorly armed civilians in a defense group that fights Boko Haram, told The Associated Press.
He said the civilian fighters gave up on trying to count all the bodies. "No one could attend to the corpses and even the seriously injured ones who may have died by now," Gava said. An Amnesty International statement said there are reports the town was razed and as many as 2,000 people killed. If true, "this marks a disturbing and bloody escalation of Boko Haram's ongoing onslaught," said Daniel Eyre, Nigeria researcher for Amnesty International.
In Washington, U.S. State Department Spokesman Jen Psaki condemned the attacks. "We urge Nigeria and its neighbors to take all possible steps to address the urgent threat of Boko Haram. Even in the face of these horrifying attacks, terrorist organizations like Boko Haram must not distract Nigeria from carrying out credible and peaceful elections that reflect the will of the Nigerian people," Psaki said in a statement.
The previous bloodiest day in the uprising involved soldiers gunning down unarmed detainees freed in a March 14, 2014, attack on Giwa military barracks in Maiduguri city. Amnesty said then that satellite imagery indicated more than 600 people were killed that day.
Read it all here.............
posted by D.Swami Gwekanandam @ 4:08 PM


Gloating over Charlie Hebdo massacre
Saturday, January 10, 2015
posted by D.Swami Gwekanandam @ 10:54 PM


Raymond Ibrahim: The Significance of Egyptian President Abdel Fattah al-Sisi's Speech
Jihad Watch : On New Year's Day, Egyptian President Abdel Fattah al-Sissi—the hero of Egypt's 2013 anti-Muslim Brotherhood revolution—made some remarkable comments concerning the need for a "religious revolution." Click here to watch the video with English subtitles or click here to read.
Sisi made his remarks during a speech celebrating the birth of Islam's Prophet Muhammad—which was ironically held on January 1, 2015 (a day not acknowledged or celebrated in the Muslim world as it is based on a Christian calendar)—and he was addressing the nation's top Islamic authorities from among the Awqaf Ministry (religious endowments) and Al Azhar University.
Although Sisi's words were directed to Islam's guardians and articulators, they indirectly lead to several important lessons for Western observers. First, in just a few words, Sisi delivered a dose of truth and hard-hitting reality concerning the Islamic world's relationship to the rest of the world—a dose of reality very few Western leaders dare think let alone proclaim.
"It's inconceivable," he said, "that the thinking that we hold most sacred should cause the entire umma [Islamic world] to be a source of anxiety, danger, killing and destruction for the rest of the world. Impossible!" What a refreshingly honest statement to come from not only a political leader but a Muslim political leader who has much to lose, not least his life!
Contrast his very true words with the habitual reassurances of the Western establishment that Islamic world violence and intolerance is a product of anything and everything but Islam. Even after the appearance of the head-chopping, infidel-crucifying Islamic State, politicians like U.S. President Obama and U.K. Prime Minister Cameron insisted that the "caliphate" is not Islamic, despite all the evidence otherwise.
Yet here is Sisi, the pious Muslim, saying that the majority of the terrorism plaguing the world today is related to the holy texts of Islam themselves: "Is it possible," asked Sisi, "that 1.6 billion people should want to kill the rest of the world's inhabitants—that is 7 billion—so that they themselves may live?" Sisi made another important point that Western leaders and media habitually lie about: after affirming that Islamic "thinking" is "antagonizing the entire world," he said that "this umma is being torn, it is being destroyed, it is being lost—and it is being lost by our own hands."
In other words, Islamic terrorism and chaos is not a product of grievance, territorial disputes, colonialism, Israel, offensive cartoons, or anything else the West points to. It's a product of their "own hands."
Read it all here...................
posted by D.Swami Gwekanandam @ 10:45 PM


The shameful myth of Charlie Hebdo solidarity
The Commentator : The barbarians who carried out Wednesday's attack at Charlie Hebdo succeeded in killing some prominent journalists, and two policemen. But they wanted to do much more than that.
They wanted to kill freedom of expression too. They wanted to intimidate every other journalist and writer to prevent them commenting on Islam.
They wanted to spread fear across society in order to cower people into silence and self-censorship. That, after all, is the whole point of terrorism. It is less about physical killing, horrific as it is, and more about the killing of our minds and hearts.
It is about paralysing us into stupefied submission, effectively shattering our judgement as much as their bullets shatter our bodies. The sad fact is that for years they have been succeeding. They have succeeded because western leaders have shied away from offending Muslims, preferring denial and political correctness instead. From George Bush telling Muslims after 9/11 that Islam's teachings were purely 'good and peaceful', to David Cameron's declaration that there was 'nothing in Islam to justify terror' after the Lee Rigby murder, to the US authorities describing the Fort Hood shootings as an act of 'workplace violence' to Boris Johnson's insistence that Muslim terrorists 'wrench (quotes) out of context' from the Koran, there is a persistent refusal to 'Islamise' jihadist violence.
Media outlets too refer to the attacks of 'militants' without mentioning their religious affiliation, (see this on the astounding behaviour of the BBC). Instead of explaining that jihadism arises from extreme, theologically ultra conservative interpretations of Islam with millions of adherents and many sponsors worldwide, we are told that terrorism is a problem of isolated extremists and psychologically maladjusted individuals.
On this view, 'terrorists' emerge from a culture free swamp and only coincidentally imbibe the concepts of their faith. Such denial is then accompanied by the ubiquitous accusation of 'Islamophobia', a staple of western discourse, and a blatant attempt to stifle any criticism of Islam.
Read it all here........
posted by D.Swami Gwekanandam @ 10:37 PM


The New York Times is so full of shit about being "Sensitive" to the Paris Massacre
INN : The New York Times, still the dominant broadsheet despite a declining readership and a depleting newsroom, likewise feels the discomfort.
The paper, to date, will not show the cartoons. Here too, I suspend judgment. There is much to weigh in order to make the right call. Apparently, it fell on the Times executive editor Dean Baquet to decide which way to go. Since he ruled against publishing the cartoons, he was approached by his paper's Public Editor Margaret Sullivan to find out what went into his decision – and for this reader, it was a startling revelation. Baquet, we learn, was against it "because he had to consider foremost the sensibilities of Times readers, especially its Muslim readers.
To many of them, depictions of the prophet Muhammad are sacrilegious; those that are meant to mock even more so." Here is more from Baquet: "We have a standard that is long held and that serves us well; that there is a line between gratuitous insult and satire." So The New York Times chooses sensitivity against "gratuitous insult." Remember those words. Remember those words when once again The New York Times curses Israel both on its front pages in its opinion pages.
Apparently such sensitivities do not extend to the Jewish State or to the paper's Jewish readers who support the Jewish State. Remember those words the next time notorious blasphemers like Tom Friedman and Nicholas Kristof and Roger Cohen and Max Blumenthal smear Israel up and down without regard for "gratuitous insult." Besides those four, from one columnist to the next, week after week, Israel is gratuitously insulted and never given the benefit of the doubt.
Remember those words when you consider the Times' choice to represent all child deaths in war for 2014. The paper did not choose the reckless tribal killings of thousands in Iraq and Syria, nor did it choose the thousands enslaved and murdered by Boko Haram in Nigeria, nor did it choose the 132 schoolchildren murdered by Islamists in a single day in Pakistan.
Instead, the Times chose a Gaza child to illustrate universal suffering when in fact it was Israel that was suffering from ceaseless Hamas bombardments. Israel wished no harm on anyone, child or adult. Israel was defending itself, but in its obsessive/compulsive derangement against the Jewish State, for the Times Israel is always to be blamed. Remember now, which group of people gets "sensibilities" from The New York Times, and which group gets scorn.
Read it all here........
posted by D.Swami Gwekanandam @ 10:04 PM


Confirmed: New York Times Regresses to Infantilism
PJ : "Dean Baquet calls N.Y. Times critic 'a–hole'", Dylan Byers of competing DNC house organ the Politico reports today. As Kate McMillan of Canada's Small Dead Animals blog would say, "Your Moral And Intellectual Superiors:"

New York Times executive editor Dean Baquet called an associate professor at the USC Annenberg School an "asshole" on Facebook today after the professor took a shot at Baquet for not running Charlie Hebdo's Muhammed cartoons.
"Dear Marc," Baquet wrote to USC's Marc Cooper, "appreciate the self righteous second guessing without even considering there might be another point of view. Hope your students are more open minded. Asshole."
Reached via email, Baquet told POLITICO: "Lots of people have disagreed with my decision. Some of them are in The Times. I get that. Mr Cooper's comment was nasty and arrogant. So I told him what I thought."
Remember, this is a man paid to instructs his journalists to choose their words thoughtfully before typing them. And it's example of the Times' management regressing further towards infantilism. Last year, when then-Times editor Jill Abramson was ousted by Pinch Sulzberger (himself no stranger to sophomoric thoughts), she posed for a New York Daily News cover standing next to a punching bag while wearing boxing gloves, a ironic trucker's cap, a visible tattoo and a Les Misérables tank top, as the 60 year old journalist revealed her inner college hipster.
Her successor is reverting towards high school playground insults to respond to a college professor.
Read it all here............
posted by D.Swami Gwekanandam @ 9:52 PM


Islamophobia: Thought Crime of the Totalitarian Future
Front Page Magazine : In the wake of the horrifying Charlie Hebdo massacre in Paris, leftists and Islamic supremacists are, once again, moving swiftly to portray Muslims as victims and any attempts to examine the real motives and goals of the Jihadist killers in Paris as unjustified and "Islamophobic."
To combat this pernicious tactic and the toxic delusion that impoliteness about the Prophet, and not planned Islamic terrorism, is somehow the cause of the Charlie Hebdo massacre in particular and the global jihad in general, Frontpage is running the Freedom Center's pamphlet, Islamophobia: Thought Crime of the Totalitarian Future, written by David Horowitz and Robert Spencer.
The authors reveal how the word "Islamophobia" is used by the Muslim Brotherhood to inhibit opposition to jihad terror, and detail how the portrayal of Muslims as victims after every Jihadist attack is a carefully planned and skillfully executed program with the ultimate goal of curtailing the West's freedom of speech and allowing the jihad to advance unimpeded.
Read it all here............
posted by D.Swami Gwekanandam @ 9:27 PM


Video: Robert Spencer on Hannity on Sharia No-Go Zones in France and the Charlie Hebdo jihadists
posted by D.Swami Gwekanandam @ 9:05 PM


Charlie Hebdo jihad mentor's wife lives on welfare in UK
Jihad Watch : She moved to the UK from France in search of a more "Islamic environment."
And what better place to find that than shattered, staggering, dhimmi Britain, where she lives comfortably on the taxpayer dole, aka jizya, even though her husband was actually banned from entering the country?
Absurd Britannia Update: "Charlie Hebdo terror mentor's wife on benefits in Leicester," by Bill Gardner, the Telegraph, January 9, 2015 : The wife of an al-Qaeda linchpin who mentored the Charlie Hebdo murderers is living on benefits in Britain after deciding France was too strict. Sylvie Beghal, a French citizen, lives rent-free in a four-bedroom house in Leicester having arrived with her children in search of a more "Islamic environment".
She is married to Djamel Beghal, a former London-based lieutenant of Abu Hamza, whose teachings may have inspired the Paris attacks. At least two of the gunmen were Beghal's acolytes, it has emerged. His wife said that prison guards had thrown him into solitary confinement in retaliation for his links to the Charlie Hebdo massacre.
Read it all here..................
posted by D.Swami Gwekanandam @ 9:04 PM


ARCHIVES
Previous Post
Links
My Links
Military Related Links
Q&A Battle of Mogadishu
Black Hawk Down
Ranger Awang Rawang -
George Cross
Combat Art
Malaysian Military
Military Dictionary
Infantry Magazine
4th Inf Div Mech
Okinawa Marine Page
Stabilisation Force
Quadrant Magazine
History Malaya
The War Against,
Indonesia
Lest We forget
Malayan Emergency
Collection
Australian Army News
Wars of Vietnam
RAAF School In M'sia
Brits In S'pore and Malaya
S'pore-Malaysia Relations
Allied Participation In
The Vietnam War-,
Malaysia Included
Short Military Fiction
Singapore
Aussies At War
Combat In The Jungle
History Of The
British Army
Remembering
The Gurkhas
In Malaya
Royal Navy
Combat Tracker Team
Sixties Timeline
Institue of Defence and
Strategic Studies
Singapore Window
Singapore Armed Forces
Website
Panzer Divisions WW2
Basics Of Warfare
Violence In The Congo
Malaysia & United Nations
West Point
Military Academy
RMA Sandhurst
OCS Portsea
RMC Duntroon
NZ Forces
Military Colleges
Indonesian Military
& Democracy
Indonesia At
The Crossroads
World War 1 Document
Archive
Explore World War 1
Explore World War 2
World War 2 Net
World War 2 In Europe
Book References-
Insurgency Malaya
Malayan Emergency
Collection
Lessons From Malaya
Malaya,1948:Britain's
"Asian Cold War"
NZ Forces In Borneo
Malayan Emergency-
Australian Pespective
Malaya, My Far East
Slim School
Cameron Highlands
The Undeclared War
(Indonesian Confrontation)
-Book Review
The Queen's Gurkha
Signals
During
Confrontation
Brief History 4th RAR
In Malaya & Borneo
Aussies At War
Against Indonesia
Conflict and Confrontation
in SEA,
1961-1965,Britain,
US and the creation of Malaysia
D-Day(Operation
Overlord)
OMAHA Beachhead
-Historical
Division War
Department
Vietnam Resources
For The Historian
The Royal Irish Rangers
Queen's York Rangers
Early Ranger History
75th Ranger Regiment
Roots of Honor
-Histories
of the 14th U.S. Infantry
US Army Homepage
Under fire images
from Vietnam
Vietnam,
Death & Home
Photos, Articles,
and Research
on the European
Theater
in World War II
Complete Articles
On Middle East Conflict
The Israeli War
Of Independence
IDF Israel
Middle East And
Jewish Studies
The Quest For Peace
In The Middle East
US Coast Guard History
Memories Of Combat
Women In Combat
Korean War
Combat Photos
Photographing
Under Fire
Under Fire
US Army
Public Affairs
Military Equipment
Guide
The History Net
Canon, Machine Guns
And Ammunition
HK Assault rifles
AK Assault Rifle
Homepage
Modern Firearms
Main Battle Tanks
Former USSR
M1A1 / M1A2 Abrams Main
Battle Tank
, USA
Main Battle Tank:
Challenger 2
Leopard 2A6
Leclerc Main
Battle Tank
Israeli Main
Battle Tank
Swedish Armor
Infantry Fighting
Vehicle-Bradley
Italian IFV
French IFV
British IFV
Definition IFV
Scandinavian Armor
For Adventure
Training
Contact

My Land
Infantry
Weapons

Google News
World
News From Israel
Skull

Soldier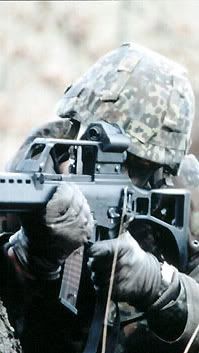 Skull

Warriors

Managers
of
Death &
Destruction

Bloody Minded

Queen of the
Infantry
Follow Me!
Brave Men
Powered by