Rangers
Newsmax
Nuffnang
Miscellaneous
No Atheists
In A Foxhole
"When you're left wounded on

Afganistan's plains and

the women come out to cut up what remains,

Just roll to your rifle

and blow out your brains,

And go to your God like a soldier"


"We are not retreating. We are advancing in another direction."

"It is fatal to enter any war without the will to win it."

"Old soldiers never die; they just fade away.

"The soldier, above all other people, prays for peace,

for he must suffer and be the deepest wounds and scars of war."


"May God have mercy upon my enemies, because I won't ."
"The object of war is not to die for your country but to make the other bastard die for his.

"Nobody ever defended anything successfully, there is only attack and attack and attack some more.

"Fixed fortifications are a monument to the stupidity of man."
"It is foolish and wrong to mourn the men who died.
Rather we should thank God that such men lived.


The Soldier stood and faced God
Which must always come to pass

He hoped his shoes were shining
Just as bright as his brass
"Step forward you Soldier,
How shall I deal with you?


Have you always turned the other cheek?


To My Church have you been true?"


"No, Lord, I guess I ain't


Because those of us who carry guns


Can't always be a saint."


I've had to work on Sundays

And at times my talk was tough,

And sometimes I've been violent,

Because the world is awfully rough.

But, I never took a penny

That wasn't mine to keep.

Though I worked a lot of overtime

When the bills got just too steep,


The Soldier squared his shoulders and said

And I never passed a cry for help

Though at times I shook with fear,

And sometimes, God forgive me,

I've wept unmanly tears.

I know I don't deserve a place

Among the people here.


They never wanted me around


Except to calm their fears.


If you've a place for me here,


Lord, It needn't be so grand,


I never expected or had too much,


But if you don't, I'll understand."


There was silence all around the throne

Where the saints had often trod

As the Soldier waited quietly,

For the judgment of his God.

"Step forward now, you Soldier,

You've borne your burden well.

Walk peacefully on Heaven's streets,

You've done your time in Hell."


Local Socio
Political Bloggers
Sites of Interest
Glorious
Malaysian Food
Foreign Bloggers
&
Other Stuff
Gaming
Band of
Brothers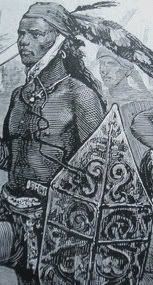 Podcast
Accessories
Band of Brothers
Warriors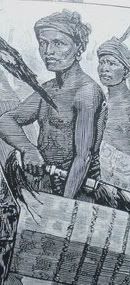 Brothers
Warriors
Warriors
Warriors
Warriors
Warriors
Warriors
Warriors
Warriors
Warriors
Warriors
Warriors
Warriors
Warriors
Warriors
Warriors
Warriors
Warriors
Warriors
Warriors
Warriors
Warriors
Warriors
Warriors
Warriors
Warriors
Warriors
Warriors
Warriors
Warriors
Warriors
Warriors
Warriors
Warriors
Warriors
Warriors
Warriors
Warriors
Warriors
Warriors
Warriors
Warriors
A Very Happy Deepavali To All
Thursday, October 23, 2014
A

Wish

from my

Heart

for all my

Hindu

relatives

,

friends

and

Hindus all over the world

.

May this

Festival of Lights

,

light up your lives

. Have a

Great

Deepavali
posted by D.Swami Gwekanandam @ 6:01 PM


The Islamic State's Stoning Video ISIS won't stop until it achieves its mission — or until the United States smashes it. By Tom Rogan
National Review : A veiled woman listens to a heavily bearded fanatic. Standing alongside him is an elderly man. In the background, another masked man shuffles casually, as if he's waiting for a bus.
Other armed men lurk all around. Watching. Waiting. Welcome to the Islamic State's latest offering to humanity: the videoed stoning of a young woman. The video begins with the bearded fanatic, the judge, outlining the crime allegedly committed by the victim: adultery. With gleeful excitement, the judge encourages the elderly man, the victim's father, to condemn and disown her.
He obliges, waving his hand in disdain as his young daughter begs for her life. He then abandons her and walks off to join those waiting in the background. They comfort him for his courage.The judge continues. He rants about sharia law and the responsibilities of women who live under the Islamic State. He explains the need for women to subjugate themselves to the will of God. He then forces the woman to beg forgiveness one more time and repent.
Next, he explains that, as in this case, when a husband is absent from his wife for a long period of time, Satan will enter a woman's heart. Men must keep a close eye on their wives. The show trial over, the woman, leashed like a dog, is led by her father to a hole in the ground. As she's tied to the bottom of the pit, other Islamic State fanatics gather around her.
It's feeding time.As the victim murmurs quiet prayers, the Islamic State begins to throw stones at her head. They do so with ferocious energy, clearly taking great satisfaction in their murder of an unarmed woman. For a short while, the woman cries out in pain. But then, as she falls silent, a jihadist soundtrack offers an ordained climax as the stone throwers complete their deed.
And for the Islamic State, this is a beautiful deed. Once again, they have purified the earth of evil. The Islamic State clearly cared little that this woman had essentially been abandoned by her husband. For al-Baghdadi's hordes, women will always ultimately be the property of men. The victim's death leash signifies this understanding.
Read it all here.............
posted by D.Swami Gwekanandam @ 11:42 AM


Canada going into the toilet bowl - Video: Heavy gunfire in Canadian parliament; at least one witness said gunman was wearing "Arabic scarf"
Jihad Watch : Another indication to suggest that this is a jihad terror attack.
Nothing conclusive yet, however. "UPDATING: Gunman killed at Parliament Hill, other suspects sought," by Blair Crawford, Ottawa Citizen, October 22, 2014:





A gunman has been shot and killed inside Parliament Hill's Centre Block and police are swarming over downtown Ottawa hunting for other possible suspects after several shootings rocked Ottawa on Wednesday morning — including one at the War Memorial that wounded a soldier and another near the Rideau Centre mall.
The War Memorial shooting occurred just before 10 a.m., and the shooter then apparently drove to the gates of Parliament Hill and ran inside the buildings. A witness also reported that another man headed east, potentially in the direction of the Rideau Centre. Witnesses said 30 to 50 shots were fired inside the Centre Block.
Prime Minister Stephen Harper and the leaders of the other political parties are all believed to be safe. The prime minister was taken away from Parliament to a secure place, officials said. The Hill was immediately locked down…. Local schools and the U.S. Embassy, which is near Parliament Hill, were also locked down…. Other witnesses described seeing the gunman carjack a vehicle. Others gave differing descriptions of the car. Police quickly surrounded a Toyota Corolla, which was parked on Wellington Street in front of the Parliament gates.
The suspect was described as 5-9 to 5-10, overweight and wearing a dark jacket. At least one witness said he wore an "Arabic scarf."…
posted by D.Swami Gwekanandam @ 11:30 AM


Canadian who ran down two soldiers and charged police with knife was a "radicalized" convert to Islam
Tuesday, October 21, 2014
Jihad Watch : This French-language QMI Agency piece has the information that he said he was acting "in the name of Allah."
And so yet another convert to Islam misunderstands his peaceful religion, turns traitor, and attacks the soldiers of his own nation, like U.S. Army Sergeant Hasan Akbar and so many others.
Yet no one would dare suggest that mosques institute programs to teach converts to reject this understanding of Islam. That would be "Islamophobic." As a society we have to put the loaded gun in our mouth and fire, and hope that the gun will somehow not go off — to do anything else would be "racist" and "bigoted."
"Two soldiers struck in Quebec hit-and-run," by Daniel Leblanc and Steven Chase, The Globe and Mail, October 20, 2014: Two Canadian soldiers in Quebec have been injured in a hit-and-run that is being investigated as a possible terror attack.
Police in Quebec are unsure whether the soldiers were deliberately targeted in the incident, but sources with knowledge of the investigation told The Globe and Mail that the suspect was known to both intelligence and law-enforcement officials before Monday's hit-and-run in St-Jean Sur-Richelieu, less than an hour outside of Montreal.
Read it all here.....................
posted by D.Swami Gwekanandam @ 2:37 PM


Canada: Muslim acting "in the name of Allah" runs down two soldiers, flips car after chase, charges officers with long knife, is shot
Jihad Watch :
Sun adds this: "The suspect drove off after running down the soldiers in the parking lot of an automobile insurance outlet, police said.
Cops gave chase and the suspect lost control and rolled his car, which came to rest on its roof at the bottom of a ditch. The suspect allegedly crawled out a window with a long knife. Eyewitnesses say the man charged at a female police officer.
'I heard them (police) shout several times, "Get out of the car, get out of the car and raise your hands,"' one woman said. 'The man got out towards the police officer. Then that's when we heard seven gunshots, then the man was on the ground.'"
There is no statement that the suspect was a Muslim, but this CBC News report says it was a "possible terror attack" and that authorities knew of the suspect and "were concerned that he had become radicalized." Blazing Cat Fur has a report that he called 9/11 during the chase and said he was acting "in the name of Allah."
Other instances of possible vehicular jihad have been shrouded in mystery. New York City cabdriver Mohammed Azam ran over two of his passengers for no apparent reason. Another cabbie, Hassan Daly, who was described as a "devout Muslim," plowed his cab into a crowd on a sidewalk in San Diego, injuring over 24 people. Mohammed Reza Taheri-Azar explicitly grounded his hit-and-run in the teachings of the Koran. Munir Muthana told the police who arrested him that "the Muslims will fix this country."
Omeed Aziz Popal, we were told, was suffering from stress from an arranged marriage. Ismail Yassin Mohamed, we were informed, was mentally ill, suffered from depression, and hadn't being taking his medication. And Muhammad Teshale, according to "law enforcement officials," "did it to be famous."
Read it all here............
posted by D.Swami Gwekanandam @ 2:32 PM


Gotta love this!! Saudi Arabia and Iran Clash - Tensions spike between the Mideast powers.
National Review : They sometimes pretend otherwise, but the leaders of Saudi Arabia and Iran hate each other. Both are heavily influenced by theocratic impulses, and their particular ideologies are at war. In short, the Saudi government uses its oil wealth to export Sunni fundamentalist Wahhabism, and Iran's ayatollahs use their oil proceeds to export Shia-Khomeinism.
And while the rot of political Islam runs deep in the Middle East, Iran and Saudi Arabia's mutual hatred is a major catalyst for regional chaos.
It's a uniquely problematic relationship. While Iraqi politics are more complicated than "Sunni vs. Shia," Iran and Saudi Arabia embrace explicitly sectarian worldviews and competing zero-sum assumptions about power. Emphasizing this extremism, Iran in 2011 attempted to blow up a crowded restaurant in Washington, D.C. It did so because it wanted to assassinate the Saudi ambassador. Think about that for a second.
Iran was willing to commit an act of war against the United States in order to kill one man, who wasn't even an American. The Saudi–Iranian relationship ebbs and flows in ferocity. Today, it is boiling over. At issue is Saudi Arabia's death sentence against Shia cleric Nimr Baqir al-Nimr. A longtime critic of Saudi Arabia's restriction of Shia rights, al-Nimr is profoundly unpopular with the House of Saud. Last Wednesday, he was sentenced to death on insurrection charges.
As a Saudi preacher in the vein of Khomeinism, al-Nimr is held in high regard in Iran, which has reacted furiously to his sentence. In addition to threatening Saudi Arabia with retaliation if the sentence is fulfilled, Iran has mobilized a global media campaign in al-Nimr's favor and has also apparently detained a number of Sunni clerics.
Read it all here............
posted by D.Swami Gwekanandam @ 2:29 PM


Ruined History - The Middle East
Saturday, October 18, 2014
National Review : This week, a gigantic, 3,300-year-old religious complex was discovered in central Israel. It's not clear whom the complex was aimed at, god-wise; possibly "Ba'al," a Levantine pagan deity whose cult waned as Judaism grew.
Last month, a gigantic, 5,000-year-old stone crescent was uncovered in the Galilee, in northern Israel. It's 150 yards long, 32 yards wide, and seven yards tall. It's older than Stonehenge. According to an archaeologist at the Hebrew University, it's probably an ancient shrine to the moon or a moon god.
It's been a good autumn for human artifacts in the civilized world. It's been a very bad autumn for human artifacts in the uncivilized world. (Oh what a fall was there . . .) As the New York Times reports, the Islamic State, and friends, "are deliberately wrecking shrines, statues, mosques, tombs and churches — anything they regard as idolatry." Shrines, etc., which range in age from very old to ancient.
In the Near East, ancient history is thick on the ground. But wanton destruction of ancient history hasn't been confined to Iraq or Syria. In 2001, two 2,500-year-old monumental Buddhas in Afghanistan were blown to bits by the Taliban. Last year, a 3,000-year-old Philistine harbor was bulldozed by Hamas to expand a training ground for its al-Qassam terror brigade.
As of last year, according to the U.K. Independent, "Islam's most holy relics are being demolished in Mecca," in order to transform the "dusty desert pilgrimage town into a gleaming metropolis of skyscrapers." This a theme in the wild wild east, and not a new one.
When the Arab Legion occupied Jerusalem in 1948, the Great Hurva Synagogue was mined and destroyed, along with 57 other Jewish shrines and libraries. An ancient Jewish cemetery was ransacked, paved over, and turned into a parking lot; its grave-markers were used by Palestinians to build latrines. Civilized people were shocked this summer when they heard that mosques in Gaza were being used to store munitions.
It may have been shocking, but it had precedent. The Parthenon — the greatest ruin on Athens's Acropolis — was ruined quite recently (in Greek terms). When the Ottomans captured Athens in the 15th century, the intact, 2,000-year old Parthenon was turned into a mosque. The mosque doubled as a munitions depot. During a war with the Venetian Empire, the Parthenon-Mosque-arsenal caught fire and exploded.
Read it all here...........
posted by D.Swami Gwekanandam @ 9:42 PM


Pathetic and Disappointing Service from TM Point Ipoh and Telekom Malaysia
When my daughter was in secondary school, Telekom Malaysia had a broadband promotion package for students. The speed was 1.0 Mb. The registration was done under my daughter's name, for the promotion they threw in a free modem. The year was probably 2001 or 2002. Not sure there. Anyway I was paying for that package. My daughter has been working for the past 9 years.

Recently I decided to upgrade my package to the 4.0 Mb package, after being persuaded by TM's Agent 'Gateway' at Station 18 in Pengkalan. I told the agent that my broadband was under my daughter's name. He said that was not a problem, he told me to cancel the subscription. To do so I would have to go to TM Point at Jalan Sultan Idris, Ipoh. He further told me that the line would be cut within 48 hours. Once I cancelled that subscription, it would take only 5 days to reconnect. He also stated that I would get a new and free modem. I told him I had already got one. He insisted that it will be provided. In fact he consulted one of his female boss's on the spot. As for normal, I was a dumfuk who fell for it. This happened on the 27 September 2014.

On the 2nd October 2014 at 9 am, I was one of the first customers at TM Point. I was happily directed towards a customer service counter. I told her that I would like to terminate the current subscription under my daughter's name and upgrade to a new package. She told me that if I terminated the existing package, my phone line would be frozen for 30 days. After which, it cannot be guaranteed that I get back the same line. She further told me to upgrade, there was no necessity to terminate the line. To add to that 'NO NEW AND FREE MODEM' will be provided. All that was needed was my daughter's IC. She said that there were two ports available. So the issue here is TM's agents gave me a lot of 'bullshit'.

I told her that I did not have my daughter's IC. I had with me the the fixed line phone bill under my name and the streamyx bill under my daughter's name. Both the bills had the same address. I told her that all this while I was the one paying, so why do you need my daughter's IC. She insisted that it was the rule. I explained to her that it was a TM promotion package for students. She said that it cannot be as they do not have underaged subscribers. I asked her how long she had been working there . She said 7 years, which meant they had completely forgotten about the student promotion package. I asked her to consult her supervisor. She did and came back saying that the supervisor too insisted on the IC. I did not have a copy of my daughter's IC. I told her I will get the IC and come back tomorrow.

My daughter photographed her IC front and back and 'Whatsapped' the front and back images of the IC. I downloaded and printed the IC. Next morning I went again on the 3rd October 2014. Gave the copy of my daughter's IC, to the same person who attended to me the previous day. She took my IC too, filled out the forms. It was done. She told me that I would receive an sms by next Tuesday as Monday was Hari Raya Haji. She again told me that two ports were available and in the worst case scenario I could get a package for 2.0 Mb. That decision would be made by the technical people from Telekom. I said fine and thanked her. I walked out of TM Point happy and contented. That euphoria lasted for a few short hours.

At around 3.45 pm, Telekom calls me and says, that there are no available ports for upgrading in my area. I was flabbergasted and said customer service at TM Point told me that there were ports available. The person, a woman said TM Point does not know that physically there are no available ports. TM Point can only see availability in their systems, whereas they do not know about availability physically. What gobbledygook is all of that from TM's agents to TM Point and Telekom.The head does not know what the arse is doing. I wasted my time traveling, my fuel especially now that it is up by 20 cents.

The best part was when I asked when will it be available, the woman said when they install new ports or when necessary. Me thinks, there are ports, but are reserved for Telekom's cronies in my area. Another screwed up service from another GLC. I wanted to saturate this post with foul language, I just resisted the urge. Gosh, I am in a good mood, after being given all the run around. Have those mentally challenged people not heard of the word "coordination " ? Which would not have created this shit in the first place.
posted by D.Swami Gwekanandam @ 8:21 PM


The Battle of Lepanto Why Europe has Church spires, not minarets.​
National Review : For those who know little history, today's battle with the Islamic State in the Middle East may seem new and unprecedented. It is not.
In a.d. 622, Mohammed set out from Medina to conquer the whole Christian world for Allah by force of arms. Within a hundred years, his successors had occupied and pillaged every Christian capital of the Middle East, from Antioch through North Africa (home of Saint Augustine) and Spain. All that remained outside Allah's reign was the northern arc from Southern France to Constantinople.




What we are seeing in 2014 has a history of more than 1,300 years — a very bloody, terror-ridden history. Except that today the struggle is far, far more secular than religious — a war over political institutions and systems of law, with almost no public argument over religious doctrine.Edward Gibbon, in The Decline and Fall of the Roman Empire (1776–78), describes how tall Islamic minarets could have been seen in Oxford before his birth, and the accents in its markets would have been Arabic:

"The interpretation of the Koran would now be taught in the schools of Oxford, and her pulpits might demonstrate to a circumcised people the sanctity and truth of the revelation of Mahomet." Gibbon was writing about the decisive battle of Poitiers in a.d. 732, when at last a Christian leader, Charles Martel ("Charles the Hammer"), drove back the Muslims from their high-water mark in Western Europe with such force that they went reeling backwards into Spain.

From there, it took Spain another 750 years — until 1492 — to drive Islamic armies back into North Africa, whence they had invaded. Even so, the Islamic terror bombers who just a few years ago killed more than a hundred commuters in Madrid did so (they announced) to avenge the Spanish "Reconquista" of 1492. For Islam, to lose a territory once Muslim is to incur a religious obligation to wrest it back.

It had been a marvel in 732 that just over 100 years earlier, Mohammed had launched his army from Medina, to conquer in rapid-fire succession so many of the most glorious capital cities of Christianity — Jerusalem, Antioch, Alexandria, Hippo, Tunis, Carthage, and then all of Spain. More amazingly still, Muslims very quickly went farther into the Far East than Alexander the Great ever had.

For more than a thousand years after 622, southern Europe had to give active military resistance to the "Saracens" (as the Islamists came to be known in the West). For 600 of those thousand years, a huge sea war ensued for control of the Mediterranean, but war by land was not called off. The Turks who took over the Arab world expanded their empire in all four directions on the map.

For more than a century they made attempt after attempt to take down the largest and richest of the Christian capitals, Constantinople, whose walls they finally breached in 1453. There followed great plunder, huge fires of destruction, the desecration of Christian basilicas and churches, murder, and torture. Thousands of Christian men, women, and children were marched off toward slavery in the East.

Read it all 5 pages here, bloody interesting not politically correct or sanitized be warned, the cruelty inflicted on the Christians...............
posted by D.Swami Gwekanandam @ 12:24 PM


Tiny Radical Muslim Minority ?
posted by D.Swami Gwekanandam @ 10:48 AM


The Economist explains slavery and the Islamic State, making the usual excuses about literal interpretations
Blazing Cat Fur : This is pretty much the advice that the fighters of Islamic State (IS) seem to have followed in the Sinjar area of northern Iraq, peopled largely by members of the Yazidi faith, that the jihadists seized last month.
Reports by the UN and independent human-rights groups suggest that the invaders executed hundreds of Yazidi men and kidnapped as many as 2,000 women and children.
Any doubt as to the fate of these captives was dispelled by the latest issue of IS's glossy English-language online magazine, Dabiq. An article titled "The Revival of Slavery Before the Hour" details religious justifications for reintroducing a practice that ended in all but a few Muslim countries more than a century ago.
It claims not only that the Koran, the sayings of the prophet and traditional Islamic law all endorse the enslavement of infidel women captured in wartime, but that the abandonment of this right has caused sin to spread; men are easily tempted to debauchery when denied this "legal" alternative to marriage.
Continue reading
posted by D.Swami Gwekanandam @ 10:25 AM


When Defending Israel Becomes 'Religious Discrimination'
National Review : How do you try to prove a charge of religious discrimination against a Jesuit university's professor of history and anti-Semitism studies?
You'd think you could ask Professor Doron Ben-Atar, who was just cleared of this accusation, leveled by another professor. But he can't tell you either, because he was investigated by the university's Title IX commission, he says, without ever being informed of the charges against him.
"They never told me what I did wrong, because I didn't do anything wrong," Ben-Atar says. "All I did was stand up against anti-Semitism." In December 2013, the American Studies Association, a national academic organization, passed a boycott against official collaboration with Israeli universities and affiliated persons as a symbolic protest against the treatment of Palestinians in the "apartheid state."
The ASA was the first significant national academic association to pass such a boycott in solidarity with the Boycott, Divestment, and Sanctions movement. BDS can seem like just another pro-Palestinian movement — it aims to put pressure on Israel until it "fully recognizes Palestinians' fundamental rights" and "ends its occupation and colonization of all Arab lands occupied in June 1967 and dismantle[s] the Wall" that Israel built to regulate movement in and out of the Palestinian Territories in 2005.
But it also essentially opposes the continuing existence of Israel in its current form, leading some critics to label some parts of the movement anti-Semitic.
Read it all here..............
posted by D.Swami Gwekanandam @ 10:20 AM


Bush Didn't Lie Saddam did have WMDs - So why did his administration sit on the evidence of Saddam Hussein's WMDs?
National Review : New media accounts — including coverage by NRO's Patrick Brennan — confirm what I repeatedly have written since the depths of Operation Iraqi Freedom:
The late dictator Saddam Hussein did have weapons of mass death, and the United States of America was correct to invade Iraq, find these toxins, and destroy them. Also vital: padlocking this Baathist general store for militant-Islamic terrorism.
As I explained on July 17, 2006:


While the liberal press gently sleeps, evidence continues to mount that Hussein had WMDs, though perhaps not in quantities that would bulge warehouses. "Since 2003 Coalition forces have recovered approximately 500 weapons munitions which contain degraded mustard or sarin nerve agent," states a June 21 declassified summary of a report from the National Ground Intelligence Center.
"Despite many efforts to locate and destroy Iraq's pre-Gulf War chemical munitions, filled and unfilled pre-Gulf War chemical munitions are assessed to still exist."It turns out that — based on open sources — I vastly underestimated the size of Hussein's stockpiles of deadly devices.
In this story's first outrage, it now transpires that Hussein had some 5,000 tank shells filled with sarin nerve gas, mustard gas, and other lethal agents. This is roughly ten times the arsenal that I reported that he possessed. Had I access to more accurate information back then, my pieces would have reflected the depth of Hussein's supplies of these munitions.
These recent news stories overlook another discovery from 2004: The U.S. Department of Energy and the Pentagon removed 1.77 metric tons of low-enriched uranium from Iraq "that could potentially be used in a radiological dispersal device or diverted to support a nuclear weapons program," according to a DOE press release. This development was almost totally overlooked by the entire press corps, absent The Weekly Standard's Stephen Hayes, author Richard Miniter, and yours truly.

Read it all here..........
posted by D.Swami Gwekanandam @ 10:15 AM


Islamic State: "We will chop off the heads of the Americans"
Jihad Watch : This threat has nothing to do with Islam, of course.

Everyone knows that "when you meet the unbelievers, strike the necks" (Qur'an 47:4) means "when you meet the unbelievers, engage in interfaith dialogue over coffee and doughnuts."
Only greasy Islamophobes think it means "when you meet the unbelievers, strike the necks." Ask John Kerry! Ask Theresa May! Ask their bosses! They'll set you straight. "'We will chop off the heads … of whoever you may bring':
ISIS terrorists from Europe spew hate in video," by Michael Walsh, New York Daily News, October 16, 2014: The Islamic State released another sickening video of terrorist recruits from Britain, France and Germany threatening to behead any ground troops sent from the West. "We will chop off the heads of the Americans, chop off the heads of the French, chop off the heads of whoever you may bring," threatened Abu Abdullah, a Jihadist from the U.K.
Read it all here...................
posted by D.Swami Gwekanandam @ 10:06 AM


Pakistani Christian loses appeal against death sentence for "blasphemy"
Jihad Watch : Pakistan's blasphemy laws are a massive human rights abuse, used to destroy the lives of countless numbers of people, including Asia Bibi.
But the world takes little notice. After all, no "Islamophobia" is being committed, so what's the big deal? "
Pakistani Christian loses appeal against death sentence for blasphemy," by Mubasher Bukhari, Reuters, October 16, 2014: LAHORE Pakistan (Reuters) – A Pakistani court upheld the death penalty on Thursday against a Christian woman accused of blasphemy, her lawyer said, in a case that drew global headlines after two prominent politicians who tried to help her were assassinated.
In 2010, Asia Bibi, a mother of four, became the first woman to be sentenced to death under Pakistan's controversial blasphemy law. She is alleged to have made derogatory remarks about Islam after neighbours objected to her drinking water from their glass because she was not Muslim.
Read it all here............
posted by D.Swami Gwekanandam @ 10:02 AM


Shi'ite imam: Islamic State sold thousands of women to Jews in Israel
Jihad Watch : "Even if we accept everything else – what kind of religion allows the capturing of a Muslim woman, and on top of that, allows her to be sold to a Jew?!"
Good question! Anyway, this repulsive little imam demonstrates that Jew-hatred is not limited to Sunni Muslims, but is found among Shi'ites as well. After all, they read the same Qur'an that says: "You will surely find the most intense of the people in animosity toward the believers to be the Jews…" (5:82) — a verse (along with other anti-Semitic passages in the Qur'an) that in practice tends to make all too many Muslims into the most intense of the people in animosity toward the Jews.
"Shiite Kuwaiti Imam: ISIS Sold Thousands of Women, Girls, and Children to the Jews in Israel," MEMRI, October 10, 2014: In a recent Friday sermon in Kuwait, titled "The False War on ISIS," Shiite Imam Saleh Jawhar said that ISIS sold thousands of women, girls, and children to the Jews in Israel. "Even if we accept everything else – what kind of religion allows the capturing of a Muslim woman, and on top of that, allows her to be sold to a Jew?!" he asked.
Read it all here and watch video clip here....................
posted by D.Swami Gwekanandam @ 9:59 AM


US found chemical weapons in Iraq – many are now in hands of Islamic State
Jihad Watch : The Times hastens to assure us that these chemical weapons do not constitute a vindication of the Bush Administration's claims regarding Saddam Hussein's weapons of mass destruction, and that is probably true:
If these weapons really did validate the Bush claims, then it would have been suicidal for the Bush Administration to have kept them a secret.
On the other hand, policymakers in Washington seem bent on doing so many stupid things these days, you never know. "The Secret Casualties of Iraq's Abandoned Chemical Weapons," by C. J. Chivers, New York Times, October 14, 2014: …
From 2004 to 2011, American and American-trained Iraqi troops repeatedly encountered, and on at least six occasions were wounded by, chemical weapons remaining from years earlier in Saddam Hussein's rule. In all, American troops secretly reported finding roughly 5,000 chemical warheads, shells or aviation bombs, according to interviews with dozens of participants, Iraqi and American officials, and heavily redacted intelligence documents obtained under the Freedom of Information Act.
Read it all here.............
posted by D.Swami Gwekanandam @ 9:55 AM


Islamic State leader is a former Muslim Brotherhood member
Jihad Watch : In a new video interview, Shiekh Yusuf al-Qaradawi, one of the most respected clerics in the Muslim community and spiritual father of the Muslim Brotherhood, confirmed that the leader of the Islamic State, Abu Bakr al-Baghdadi, was once a member of the Brotherhood.
But he was always "inclined to be a leader," so after he was released from prison (for his Brotherhood activities), he joined with the Islamic State, eventually rising to be its "caliph."
According to Egyptian Minister of Religious Endowments (Awqaf), Dr. Muhammad Mukhtar Gom'a, "Qaradawi's confession confirms that the Brotherhood is the spiritual father to every extremist group." Qaradawi's confession, of course, is not meant to cast aspersions on the Brotherhood.
Rather, it seems that he was trying to revive the narrative that imprisoning and suppressing the Muslim Brotherhood—most recently in Egypt's last revolution—only leads to greater "extremism."
posted by D.Swami Gwekanandam @ 9:44 AM


Once again, Islamic State Muslims are pointing to Islam in order to justify what the civilized world counts as atrocities.
Jihad Watch : [Via FrontPage Magazine] Once again, Islamic State Muslims are pointing to Islam in order to justify what the civilized world counts as atrocities. According to an October 13 report in the Telegraph,

Islamic State jihadists have given detailed theological reasons justifying why they have taken thousands of women from the Iraqi Yazidi minority and sold them into sex slavery.
A new article in the Islamic State English-language online magazine Dabiq not only admits the practice but justifies it according to the theological rulings of early Islam. "After capture, the Yazidi women and children were then divided according to the Sharia amongst the fighters of the Islamic State who participated," the article says.
As for "theological reasons" for sex slavery "according to the Sharia," these are legion—from male Muslim clerics, to female Muslim activists. Generally they need do no more than cite the clear words of Koran 4:3, which permit Muslims to copulate with female captives of war, or ma malakat aymanukum, "what"—not whom—"your right hands possess." The article continues:
Read it all here...............
posted by D.Swami Gwekanandam @ 9:40 AM


"Scholars" Reza Aslan and Mia Bloom unwittingly endorse killing non-Muslims and apostates from Islam
Jihad Watch : Islamic scholars Reza Aslan (a professor of creative writing at the University of California, Riverside) and Mia Bloom (a professor of security studies at the University of Massachusetts-Lowell) are rudely contemptuous of anyone who would dare question their knowledge of Islam, but both have just made the same spectacular error — the kind of error that only someone with no actual knowledge of the relevant material would ever have made.
As you can see, both just tweeted out the same thing: a quote from the first caliph, Abu Bakr, that they think establishes that the Islamic State is violating Islamic law.
The only problem is that the document cited as the source for this statement actually endorses the killing of non-Muslims who refuse to convert to Islam, as well as of apostates from Islam, and the taking captive of their women and children. David Wood has the story at Answering Muslims:
Read it all here..............
posted by D.Swami Gwekanandam @ 9:35 AM


Jihadis train openly in French park
Jihad Watch : "When officers pulled up they were greeted with cries of 'infidels' according to French media reports.
The leader of the group told police they were training to 'avenge the deaths of their Muslim brothers'…One of the men involved later denied the men were trainee jihadists and insisted they were just taking part in a self-defence class."
Self-defense against what? Even if they weren't jihadis, which seems unlikely given their remarks, training openly in a park seems to be calculated move to "strike terror into the hearts of the enemies of Allah" (Qur'an 8:60). And that, too, is a kind of jihad. "'Apprentice jihadists' train in French park," The Local, October 15, 2014:
UPDATED: Concerned residents in the eastern French city of Strasbourg called police this week when they saw a group of "apprentice jihadists" training in a park using fake weapons, according to reports. However one of the men said the gathering was just a self-defence class. When officers got to the park they found at least six people "training for Jihad", police sources told RTL radio this week. The police had been called to the scene by local residents who had reportedly witnessed "bearded men dressed in djellabas" taking part in combat training in the park.
Read it all here.......
posted by D.Swami Gwekanandam @ 9:30 AM


Egypt: Another Coptic Christian female is kidnapped, Muslim police ignore, complain about how "millions of Muslims are dying in Palestine and Syria"
Jihad Watch : Another Coptic female was kidnapped by Muslims in Egypt earlier this week.
The 20-year-old Christian youth was on her way to St. George Church in Sohag governate during the early morning but never returned, according to her brother during a video interview.
The family later received a phone call from a certain "Muhammad" who said that if they wanted to see the girl again they'd have to ransom her for 250,000 Egyptian pounds.
When her brother went to the authorities, the head captain told him, "So what, one Coptic girl missing? Look at how many millions of Muslims are dying in Palestine. Who would've thought so many millions of Muslims would die in Syria? And you're bothering us about one girl?"
When her brother said "That's not our issue, these are different countries, we are here to find our missing sister," the captain, somewhat sarcastically responded, "Sure, go right ahead, look on."




The family went to another police department but they responded in the same way—again mentioning how Muslims are dying, so how can they worry about one missing Christian girl?
According to her brother, not one person in authority did a single thing; nor did they even pretend that they would. He concluded by saying that, word among people in the street is that there is a certain sheikh, living in a certain street, who has many kidnapped girls.
The police know exactly about him, and yet no one is doing anything about it.
posted by D.Swami Gwekanandam @ 9:25 AM


"Islam turned out to be the religion that appealed to my feminist ideals"
Jihad Watch : Would CNN ever run an article entitled, "I'm a feminist, and I converted to Christianity"?
Or "I'm a feminist, and I converted to Judaism"? You know the answer. As far as the mainstream media is concerned, proselytizing is only acceptable from one religion only.
Anyway, as for feminism in Islam, here is a small sampling: the Qur'an likens a woman to a field (tilth), to be used by a man as he wills: "Your women are a tilth for you (to cultivate) so go to your tilth as ye will" (2:223). It declares that a woman's testimony is worth half that of a man:
"Get two witnesses, out of your own men, and if there are not two men, then a man and two women, such as ye choose, for witnesses, so that if one of them errs, the other can remind her" (2:282). "I'm a feminist, and I converted to Islam," by Theresa Corbin, CNN, October 14, 2014:
Read it all here...........
posted by D.Swami Gwekanandam @ 9:14 AM


The Yazidi Enslavement How ISIS justifies the barbaric practice
Thursday, October 16, 2014
National Review : That the Islamic State has enslaved Yazidi women and children it captured is an established fact.
For example, a United Nations report found that "300 [Yazidi] women had been forced into slavery." Now, in its slick multi-language journal Dabiq, the terrorist group offers its theological justification for this practice.
Most of "The Revival of Slavery before the Hour," a recently published four-page article in the English-language edition of Dabiq, deals with the title topic: how slavery will function as the Day of Judgment approaches.
The remainder rationalizes the enslavement of Yazidis, a group numbering fewer than a million who live mainly in the Sinjar region of Iraq and adhere to a pre-Islamic religion that has come under Sufi influences. The article's anonymous author argues that Yazidis are not monotheists but follow a creed "deviant from the truth." Therefore, they do not deserve a protected (dhimmi) status.
He then explains the implications of this verdict, asserting first (square brackets contain my translations), that

the Islamic State dealt with this group as the majority of fuqahā' [jurisprudents] have indicated how mushrikīn [polytheists] should be dealt with.

In other words, the Islamic State precisely follows what the premodern Islamic legal tradition had agreed upon.



Unlike the Jews and Christians, there was no room for jizyah payment.

Jizya, a tax paid by non-Muslims to their Muslim overlords in return for "protection," is a privilege reserved to monotheists; not being monotheists, Yazidis lack that privilege.



Also, their women could be enslaved unlike female apostates who the majority of the fuqahā' say cannot be enslaved and can only be given an ultimatum to repent or face the sword.

According to Islamic legal experts, Yazidis, not being apostates, may be enslaved. Read it all here..........
posted by D.Swami Gwekanandam @ 6:51 PM


Netherlands says OK for biker gangs to fight Islamic State
Eye On The World : (Fox News) Members of a massive Dutch motorcycle gang, armed with Kalashnikov rifles, recently joined Kurdish forces battling the Islamic State in Iraq, vowing to "exterminate the rodents."

The leader of No Surrender -- which has dozens of chapters in the Netherlands and across Europe -- told state broadcaster NOS on Friday that three of its members have traveled to Mosul in Northern Iraq to take up the fight against ISIS, AFP reports.

A photo posted on a Dutch-Kurdish Twitter account last week shows a heavily-tattooed man in military garb flashing the "victory" sign alongside a Kurdish fighter inside a bunker. "Ron from The Netherlands has joined the Kurds to exterminate the rodents of [ISIS]," a caption with the photo reads, according to the New York Post.

Countries around the world have been trying to stop people from joining the jihadists in the Islamic State, but a Dutch public prosecutor says it's OK for its citizens to fight against them.

More...
posted by D.Swami Gwekanandam @ 3:09 PM


Rumors of Cow Killings in India Deepen Rift Between Hindus and Muslims
New York Times : MEWAT, India — In villages nestled among freshly razed wheat fields, a group of activists, spurred on by rumors, is hunting killers.
They hear that these hunters are rounding up their prey by the thousands, snatching them at midnight from ponds and roadsides. They prod them onto stolen cars with heated iron rods, the whispers say, and butcher them. The victims of these attacks are cows, deeply revered by many Hindus, and the perpetrators of these alleged assaults are mostly Muslims, making the fight a flash point between India's largest religious groups on the eve of state elections.
Activism over the protection of cows is a centuries-old tradition in India, expressed in the law with most states banning cow slaughter. Muslim Mughal emperors put in place laws to protect cows in the 16th century to promote religious harmony. In the colonial period, Indian freedom fighters took up cow protection, partly to rebel against their imperial beef-eating rulers.
Muslim women with a portrait of Narendra Modi, the candidate from the Bharatiya Janata Party, on Friday in Varanasi. Allies say there is no reason for Muslims to fear a government led by him. For India's Persecuted Muslim Minority, Caution Follows Hindu Party's VictoryMAY 16, 2014 But during elections, which will come to this state, Haryana, and to Maharashtra on Wednesday, the fight to protect cows and the rumors about their mistreatment have ramped up.
There are no reliable estimates of cow killings, so it is difficult to say whether they have increased, never mind to determine the religion of the perpetrators. But that has not stopped right-wing political parties, which have whipped up their base by demanding stricter enforcement of laws against killing cows, and some say that local activists working in tandem with those parties are exploiting religious divides for electoral gain. Read it all here..............
Hat tip : Blazing Cat Fur
posted by D.Swami Gwekanandam @ 3:01 PM


Sweden: Record amount of political violence, especially against Islam-critical party
Jihad Watch :
(Swedish police talking with participants of anti-Swedish Democrats demo)
When I gave a speech at a Swedish Democrats meeting some years ago, we were protected by a dozen armed police men and women inside the building, and outside there were also a dozen police cars blocking and patrolling the area.
Reading the Swedish news, there is no doubt that the vast, vast majority of political violence is against the Islam-critical Swedish Democrats, which became Sweden's third biggest party at the latest elections. Translated from Sveries Radia, via 10news.dk (click to subscribe and support):
The amount of violence and threats was higher than ever before during the recent elections. This conclusion is drawn by the police, who now summarize their work in connection with this year's two elections. In all, more than 2,300 crimes related to the parliamentary elections and European Parliament elections were reported.…this includes 280 reported cases of violence and more than 300 illegal threats. … "Protests in themselves have been a challenge for the Swedish police.
It is mainly in connection with fringe parties, and preferably on the right side, where we had demonstrations and public meetings and rallies that demanded a different attention from the police, says Johan Branch Fors.
posted by D.Swami Gwekanandam @ 2:48 PM


Swedish Muslim minister who invited jihad preachers: give more money to mosques, or else
Jihad Watch :
Translated from Avpixlat, via 10news.dk (click to subscribe and support):
The female Socialist member of Parliament Nalin Pekgul claims that Islamists are gaining more influence in the Överjärva area in Stockholm. And in a debate article in Dagens Industri (Today's Industry), she accuses the Housing and Urban Development Minister Mehmet Kaplan (MP) of having a hidden agenda, and calls Kaplan an Islamist.
Kaplan said in Turkish media that the reason why so many Muslims in Europe are joing the terror group Islamic State is an allegedly widespread "Islamophobia" in Europe. … Kaplan's solution was more money to mosques in Europe. …
Mehmet Kaplan has been chairman in 2000-2002 for Sweden's Young Muslims and invited Riyadh ul Haq to a Stockholm mosque. Riyadh ul Haq supports armed jihad and despises Jews, Christians and Hindus.
Other hate preachers who have been invited by Sweden's Young Muslims' meetings are Abdullah Hakim Quick and Khalid Yasin.
posted by D.Swami Gwekanandam @ 2:45 PM


UK: National Union of Students move to condemn Islamic State fails amid claims of "Islamophobia"
Jihad Watch : As I have noted many times, "Islamophobia" is a charge used to intimidate people into thinking there is something wrong with opposing jihad terror and Islamic supremacism.
Here we have a textbook case of how true that is. The motion failed because some thought it would promote "interventionism" — as if it would suffice to condemn the Islamic State but recommend that nothing be done about it.
This is the suicidal idiocy that is the dominant mainstream in the public discourse in both the UK and the US, and will lead — unless its stranglehold is broken — to the death of both societies. "NUS motion to condemn Isis fails amidst claims of islamophobia," by Jamie Merrill, the Independent, October 15, 2014 :
The National Union of Students has rejected a call to condemn militant group Isis on the grounds that the motion was "islamophobic", in a move which has promoted campaigners to accuse the body of being in the "stranglehold" of divisive "identity politics".
Read it all here............
posted by D.Swami Gwekanandam @ 2:42 PM


Saudi Arabia sentences Shiite cleric to be crucified
Jihad Watch : Everyone knows that when the Islamic State crucifies people, it is practicing a bizarre extremism that has nothing to do with Islam.
Oddly enough, our friends and allies the Saudis have succumbed to the same misunderstanding of Islam. Could it be that both have read this?
"Indeed, the penalty for those who wage war against Allah and His Messenger and strive upon earth [to cause] corruption is none but that they be killed or crucified or that their hands and feet be cut off from opposite sides or that they be exiled from the land.
That is for them a disgrace in this world; and for them in the Hereafter is a great punishment" (Qur'an 5:33) "Saudi Arabia sentences reformist Shiite cleric to 'crucifixion,'" by Shenaz Kermalli, The Star, October 15, 2014 (From The Religion of Peace): Raising fears of renewed sectarian tensions in the region, Saudi Arabia's top court has sentenced a charismatic opposition leader to death for speaking out against the kingdom's ruling family.
Nimr Baqer al-Nimr, a reformist cleric, has repeatedly called for an end to corruption and discrimination against minorities. He has a wide following, particularly among young people in Saudi Arabia's Eastern Province, home to most of the country's minority Shiites, who are considered heretics by the Sunni-ruled government.
Read it all here...................
posted by D.Swami Gwekanandam @ 2:38 PM


Houston: Muslim pledges allegiance to Islamic State in front of cop
Jihad Watch : It is good that he is being put of the mosque. Is anyone at this mosque teaching against the ideas represented by the Islamic State?
"Video: Houston Man Pledges Allegiance to ISIS in Front of Cop," by Ryan Mauro, October 15, 2014: A shocking video has been posted online showing a Muslim-American in the Houston area pledging allegiance to the Islamic State terrorist group in front of a police officer while being escorted away from a mosque.



The video was uploaded September 21 by a man who goes by the names of Abdul-Rahman Baghdadi or Houston Baghdadi. Baghdadi describes himself as an "Islamic Chaliphate [sic] State Fact Reporter" and identifies his locations as Houston, Las Vegas and Chicago on Twitter. He sent out a tweet describing himself as an "early student," indicating that he may be a recent convert to Islam.
The video shows Baghdadi wearing pro-Islamic State attire at a mosque with a friend. The mosque is not specifically identified but is referred to by the acronym of "ISGH," presumably the Islamic Society of Greater Houston.
The footage shows a police officer arriving at the mosque and a Muslim man complaining about Baghdadi. As he is escorted away, Baghdadi turns to his partner and requests, "In front of the police officers, will you please record this?"
Read it all here................
posted by D.Swami Gwekanandam @ 2:32 PM


Islamic State: Sotloff not innocent, "for this man was a Jew"
Jihad Watch : "You will surely find the most intense of the people in animosity toward the believers to be the Jews…" (Qur'an 5:82).
So how could Sotloff have been innocent in their eyes? "ISIS Magazine Justifies Murder of Steven Sotloff 'The Jew,'" by Ari Soffer, Arutz Sheva, October 14, 2014: The Islamic State terror group (also known as ISIS or ISIL) recently released what it says was a letter written by murdered American-Israeli journalist Steven Sotloff just days before his execution, and justifies his killing by noting that he was a Jew.
Sotloff was beheaded by ISIS days after the first such execution of another journalist, James Foley, in revenge for a US-led air campaign against the jihadi group in Iraq. As the campaign spread to Syria, two other hostages – British aid workers David Haines and Alan Hennings – were similarly executed.




In the latest issue of ISIS's English-language magazine, Dabiq, the group responds to criticism of its decision to systematically execute journalists and aid workers by citing Sotloff's Jewish heritage and Israeli citizenship.
Read it all here..............
posted by D.Swami Gwekanandam @ 2:26 PM


Turkish football coach attacked by fans after trainer's anti-Islamic State tweets
Jihad Watch : Everyone knows that every Muslim around the world rejects and abhors the Islamic State.
Everyone knows they aren't Islamic in the slightest degree. So the people who attacked Turhan Özyazanlar must have been a cadre of greasy Islamophobes who traveled to Istanbul just to make Islam look bad.
"Turkish football coach attacked by fans after trainer's anti-ISIL tweets," by İsmail Er and Ahmet Ercanlar, Hürriyet Daily News, October 15, 2014: The coach of Sarıyer, a third-division football team headquartered on Istanbul's Bosphorus, was beaten by fans after the team's goalkeeper trainer posted messages on social media decrying atrocities committed by the Islamic State of Iraq and the Levant (ISIL) in Kobane. A groups of Sarıyer supporters attacked coach Turhan Özyazanlar on Oct. 14 outside the club's facilities as he was trying to defend trainer Erdal Elgörmüş.
Read it all here........
posted by D.Swami Gwekanandam @ 2:18 PM


Washington Times claims Islamic State "struggles" to reconcile its tactics with Sharia
Jihad Watch : More deceptions, half-truths, and comforting fictions, this time in a conservative publication, showing yet again that the cluelessness on this issue is bipartisan.
Comments interspersed below. "Islamic State struggles to reconcile terrorist tactics, Muslim law," by Andrea Noble, The Washington Times, October 15, 2014:
The Islamic State is increasingly struggling to justify its sanctioning of slavery, extortion, smuggling and murder against scholars and religious leaders who say the extremist group's Mafia-style tactics can't be reconciled with Muslim law…. But to defend its actions and to lure recruits, the group — which has proved savvy in the management of its image and its message — has engaged in heavy-handed attempts to portray its cause as both authentically Muslim and sanctioned by Islamic law.
The latest effort came this week in the form of an article in its slickly produced online magazine, Dabiq, that affirmed the group enslaved Yazidi women and children after its siege this summer of Mount Sinjar in Iraq — and then went on to defend the practice. "One should remember that enslaving the families of the kuffar and taking their women as concubines is a firmly established aspect of the Shariah that if one were to deny or mock, he would be denying or mocking the verses of the Qur'an and the narrations of the Prophet," the article states.
Read it all here.................
posted by D.Swami Gwekanandam @ 2:15 PM


Ezra Levant on Iraq and Palestine
Wednesday, October 15, 2014
posted by D.Swami Gwekanandam @ 6:53 PM


Turkish President Declares Lawrence of Arabia a Bigger Enemy than ISIS
Daily Beast : GAZIANTEP, Turkey — Turkish President Recep Tayyip Erdoğan took on the iconic Lawrence of Arabia Monday in a furious anti-Western diatribe.
The Turkish president compared the outside meddling in the region now to the role the renowned British army officer played during the Arab Revolt against the Ottomans during World War I. And Western diplomats here say the tirade bears a rather striking resemblance to some of the propaganda that has come out of the so-called Islamic State, widely known by the acronym ISIS or ISIL.
Last week, stung by Western criticism of Turkey's conspicuous absence from the U.S.-led air combat against the terror organization, and the refusal of the Turkish government to rescue the besieged town of Kobani, just across the Syrian border, Erdoğan insisted he had no sympathy for the jihadists.
But on one very important point of history and geography it now appears there's a serious convergence of views between ISIS and Erdoğan. In his speech Monday at a university in Istanbul, the Turkish president blasted the Sykes-Picot Agreement, a secret understanding (signed behind Lawrence's back) that divided up the Middle East after World War I between British and French spheres of influence.
That deal opened the way for a British vow to establish a Jewish homeland in Palestine and led to borders drawn by the European powers that created modern Syrian and Iraq. Historian David Fromkin summed up the mess that resulted in the title of his book The Peace to End All Peace. Read it all here.............
Hat tip : RoP
posted by D.Swami Gwekanandam @ 1:21 PM


She never imagined "educated people" sitting around a dinner table listening to his plan to ethnically cleanse Jews out of the Middle East
Dinner in Baghdad with the Grand Mufti
She spoke English and Malay, not Arabic. She cut her hair short, wore western dresses, and thrived on progressive ideas. Being young and bright, she picked up Arabic quickly, but she was not about to cover her face, shroud her body or stop dancing.

The very traditional Baghdadi family she married into couldn't accept her, and she didn't understand what it was to grow up in fear as they did.They didn't understand how she, a Jew and a woman, dared speak out and talk back.
When men on the streets taunted her children or cursed her for a being a Jew she cursed them, in English. She met a young non-Jewish Syrian couple, a doctor and his wife, who were enchanted by her. "They loved me so much, they were Muslim and they loved me so much, 'you are not like the other Jews, we like you,'" they told her.
She felt embraced by this couple and their eclectic group of Muslim and Christian friends. Granny loved it all and defied the family. She refused to give up her freedom."They, (the Jews) were like mice, I didn't understand," Granny said; until the dinner party where the guest of honor was none other than Haj Amin al-Husseini, the Grand Mufti of Jerusalem.
She sat in stunned silence as he spun his diatribe against the Jews of Palestine, Jews of Iraq, and the Jews of the world. She sat there quietly "like a mouse," as a fear she had never felt before drowned out his words. She never imagined "educated people" sitting around a dinner table listening to his plan to ethnically cleanse Jews out of the Middle East. She felt the hate and heard the silence of her friends.
From EoZ, to read the whole piece go to the link above...........
posted by D.Swami Gwekanandam @ 12:48 PM


Sweden - Ship of fools
posted by D.Swami Gwekanandam @ 12:08 PM


Denmark: Man threatened with beheading for "support our troops" sticker
Jihad Watch - (Right: "Support our troops" bow, right: Benjamin O. Yeh)

We all heard about the warning against wearing military uniform in public in Denmark, but when I went training as a volunteer in our National Guard this Sunday, I decided to keep my military uniform on and bicycled 15 km across Copenhagen just to show people on the street that we should not be afraid to show that we support and protect our fellow non-Muslims.
The day before, this happened (translated from BT, via 10news.dk — click to subscribe and support):
There are consequences of supporting Danish soldiers in public. Benjamin O. Yeh, spokesman for the Danish war veterans, experienced this himself on a Saturday morning in Copenhagen.




On the back of his car is a yellow bow with the words "Support our troops," and Saturday it led to threats and spit in the street. "Take that bow of. I swear I'll cut your throat and your friends!"
That was the message out of the car window of the car that drove up beside Benjamin O. Yeh Saturday morning in Frederiksberg in Copenhagen.
posted by D.Swami Gwekanandam @ 12:05 PM


A Catholic Cave-In? That Wasn't , Sorry NYT, Church teaching hasn't been thrown out.
National Review : For the better part of a half century, the New York Times, and similarly situated purveyors of news and opinion, have eagerly awaited the Great Catholic Cave-In: that blessed moment when, at long last, the Catholic Church, like many other Christian communities, would concede that the sexual revolution had gotten it right all along and would adjust its teaching and practice to suit.
A Times "breaking story" on October 13, under the headline "Vatican Signals More Tolerance Toward Gays and Remarriage," might have struck the unwary or uninformed (or those equally committed to the Times agenda in these matters) as a signal that Der Tag, the Day, had finally arrived.
Thus Elisabetta Povoledo wrote that "an important meeting at the Vatican used remarkably conciliatory language on Monday toward gay and divorced Catholics, signaling a possible easing of the church's rigid attitudes on homosexuality and the sanctity of marriage." It would be hard to cram more misinformation into one sentence.
1) The notion that the Catholic Church approaches suffering people who struggle with chastity, failing marriages, or both with "rigid attitudes" is slander. Yes, there are priests and bishops who sometimes display a lack of pastoral charity in these difficult circumstances. But they are a distinct minority. As any serious Catholic with experience of the Church's confessional practice knows, confessors are far more compassionate and understanding than this kind of Dan Brown caricature suggests.
Read it all here...........
posted by D.Swami Gwekanandam @ 11:48 AM


Malaysia: Muslim group demands ban of publications promoting religious pluralism
Jihad Watch : How did the Selangor Fatwa Council get this idea in modern, moderate Malaysia?
How did Muslim clerics who have dedicated their lives to studying Islam and understanding it properly, and who are now in a position to issue religious rulings, get the crazy idea that "liberalism and pluralism in religion is against the teachings of Islam"?
"Selangor Fatwa Council asks MCMC to check on liberalism, pluralism in Islam," by Nuradilla, New Straits Times, October 14, 2014 :
SHAH ALAM: Liberalism and pluralism in religion is against the teachings of Islam, according to a fatwa issued by the Selangor Fatwa Council dated July 31. It also said that any publication that promotes the ideas should be made illegal and prohibited. The department's Islamic affairs deputy director Azezul Azery Zulazmi said materials promoting such ideas [sic] are liable to be confiscated by the state as well.
Read it all here........
posted by D.Swami Gwekanandam @ 11:43 AM


ARCHIVES
Previous Post
Links
My Links
Military Related Links
Q&A Battle of Mogadishu
Black Hawk Down
Ranger Awang Rawang -
George Cross
Combat Art
Malaysian Military
Military Dictionary
Infantry Magazine
4th Inf Div Mech
Okinawa Marine Page
Stabilisation Force
Quadrant Magazine
History Malaya
The War Against,
Indonesia
Lest We forget
Malayan Emergency
Collection
Australian Army News
Wars of Vietnam
RAAF School In M'sia
Brits In S'pore and Malaya
S'pore-Malaysia Relations
Allied Participation In
The Vietnam War-,
Malaysia Included
Short Military Fiction
Singapore
Aussies At War
Combat In The Jungle
History Of The
British Army
Remembering
The Gurkhas
In Malaya
Royal Navy
Combat Tracker Team
Sixties Timeline
Institue of Defence and
Strategic Studies
Singapore Window
Singapore Armed Forces
Website
Panzer Divisions WW2
Basics Of Warfare
Violence In The Congo
Malaysia & United Nations
West Point
Military Academy
RMA Sandhurst
OCS Portsea
RMC Duntroon
NZ Forces
Military Colleges
Indonesian Military
& Democracy
Indonesia At
The Crossroads
World War 1 Document
Archive
Explore World War 1
Explore World War 2
World War 2 Net
World War 2 In Europe
Book References-
Insurgency Malaya
Malayan Emergency
Collection
Lessons From Malaya
Malaya,1948:Britain's
"Asian Cold War"
NZ Forces In Borneo
Malayan Emergency-
Australian Pespective
Malaya, My Far East
Slim School
Cameron Highlands
The Undeclared War
(Indonesian Confrontation)
-Book Review
The Queen's Gurkha
Signals
During
Confrontation
Brief History 4th RAR
In Malaya & Borneo
Aussies At War
Against Indonesia
Conflict and Confrontation
in SEA,
1961-1965,Britain,
US and the creation of Malaysia
D-Day(Operation
Overlord)
OMAHA Beachhead
-Historical
Division War
Department
Vietnam Resources
For The Historian
The Royal Irish Rangers
Queen's York Rangers
Early Ranger History
75th Ranger Regiment
Roots of Honor
-Histories
of the 14th U.S. Infantry
US Army Homepage
Under fire images
from Vietnam
Vietnam,
Death & Home
Photos, Articles,
and Research
on the European
Theater
in World War II
Complete Articles
On Middle East Conflict
The Israeli War
Of Independence
IDF Israel
Middle East And
Jewish Studies
The Quest For Peace
In The Middle East
US Coast Guard History
Memories Of Combat
Women In Combat
Korean War
Combat Photos
Photographing
Under Fire
Under Fire
US Army
Public Affairs
Military Equipment
Guide
The History Net
Canon, Machine Guns
And Ammunition
HK Assault rifles
AK Assault Rifle
Homepage
Modern Firearms
Main Battle Tanks
Former USSR
M1A1 / M1A2 Abrams Main
Battle Tank
, USA
Main Battle Tank:
Challenger 2
Leopard 2A6
Leclerc Main
Battle Tank
Israeli Main
Battle Tank
Swedish Armor
Infantry Fighting
Vehicle-Bradley
Italian IFV
French IFV
British IFV
Definition IFV
Scandinavian Armor
For Adventure
Training
Contact

My Land
Infantry
Weapons

Google News
World
News From Israel
Skull

Soldier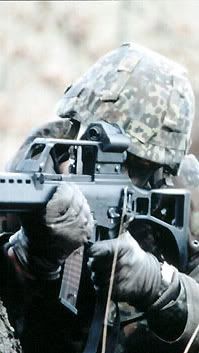 Skull

Warriors

Managers
of
Death &
Destruction

Bloody Minded

Queen of the
Infantry
Follow Me!
Brave Men
Powered by