Fighting Seventh
Nuffnang
Miscellaneous
No Atheists
In A Foxhole
"When you're left wounded on

Afganistan's plains and

the women come out to cut up what remains,

Just roll to your rifle

and blow out your brains,

And go to your God like a soldier"


"We are not retreating. We are advancing in another direction."

"It is fatal to enter any war without the will to win it."

"Old soldiers never die; they just fade away.

"The soldier, above all other people, prays for peace,

for he must suffer and be the deepest wounds and scars of war."


"May God have mercy upon my enemies, because I won't ."
"The object of war is not to die for your country but to make the other bastard die for his.

"Nobody ever defended anything successfully, there is only attack and attack and attack some more.

"Fixed fortifications are a monument to the stupidity of man."
"It is foolish and wrong to mourn the men who died.
Rather we should thank God that such men lived.


The Soldier stood and faced God
Which must always come to pass

He hoped his shoes were shining
Just as bright as his brass
"Step forward you Soldier,
How shall I deal with you?


Have you always turned the other cheek?


To My Church have you been true?"


"No, Lord, I guess I ain't


Because those of us who carry guns


Can't always be a saint."


I've had to work on Sundays

And at times my talk was tough,

And sometimes I've been violent,

Because the world is awfully rough.

But, I never took a penny

That wasn't mine to keep.

Though I worked a lot of overtime

When the bills got just too steep,


The Soldier squared his shoulders and said

And I never passed a cry for help

Though at times I shook with fear,

And sometimes, God forgive me,

I've wept unmanly tears.

I know I don't deserve a place

Among the people here.


They never wanted me around


Except to calm their fears.


If you've a place for me here,


Lord, It needn't be so grand,


I never expected or had too much,


But if you don't, I'll understand."


There was silence all around the throne

Where the saints had often trod

As the Soldier waited quietly,

For the judgment of his God.

"Step forward now, you Soldier,

You've borne your burden well.

Walk peacefully on Heaven's streets,

You've done your time in Hell."


Local Socio
Political Bloggers
Sites of Interest
Glorious
Malaysian Food
Foreign Bloggers
&
Other Stuff
Gaming
Warriors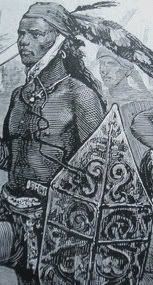 Warrior
Warrior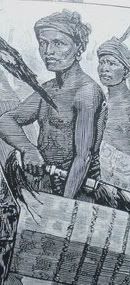 Brother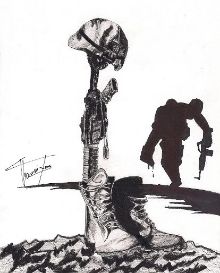 Buddy
Tracker
A Cry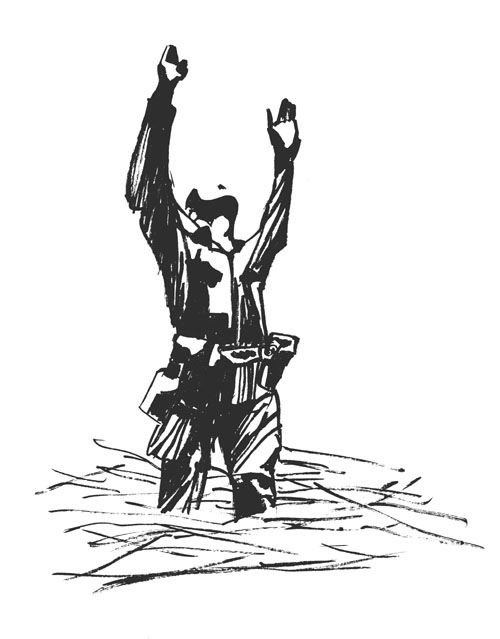 Assault
Boots
Sarawak Rangers
Soldier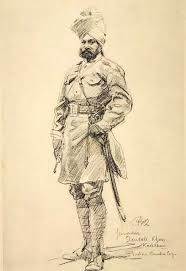 Combat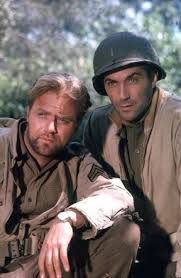 Infantry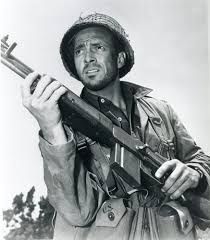 Brothers
Advertistment
Advertistment
Advertistment
Advertistment
Advertistment
Advertistment
Advertistment
Advertistment
Wishing all my family members, relatives, dear friends, everyone a Merry & Blessed Christmas and a Very Happy New Year 2018
Wednesday, January 10, 2018
It is the most wonderful time of the year. There is never a feeling like that, any other time of the year. That is a spiritual experience to celebrate the birth of Our Lord and Saviour, Jesus Christ.

posted by D.Swami Gwekanandam @ 10:14 PM


Merry Christmas Everyone !!
Tuesday, January 09, 2018
posted by D.Swami Gwekanandam @ 1:22 PM


Christians "Slaughtered Like Chicken" Muslim Persecution of Christians, July 2017
Monday, December 18, 2017
BCF : Luc Ravel, the Roman Catholic Archbishop of Strasbourg "went against the grain of Church leaders in France who have largely remained politically correct," states a report, because he criticized "the demographic shift in France. Muslims, he said, are having far more children than native French, and slammed the widespread 'promotion' of abortion."

"Muslim believers," he continued, "know very well that their birthrate is such that today, they call it … the Great Replacement, they tell you in a very calm, very positive way that, 'one day all this, it will be ours.'" Another Christian leader, while discussing Sudan in particular, touched on what Christians throughout the Muslim world are facing, and why.
"The government in Sudan wants to Islamize the whole population and they want to finish off Christianity and other faiths in Sudan," said Pastor Strong. "We have to put pressure on the government so that the rights of the people to practice their faith openly will be given to them." To achieve this, he added, they need the support of the "global Church":
"They are in the midst of trials, persecution, hunger — a lot of problems. And yet in the midst of all that, they rejoice. They're always ready to die, and they testify their faith in every circumstance. They are willing to serve no matter what they have and what they might lose." July's roundup of Muslim persecution of Christians around the world includes, but is not limited to, the following:
Read it all here............................
posted by D.Swami Gwekanandam @ 6:52 PM


Linda Sarsour Accused Of Enabling Sexual Assault Against Woman Who Worked For Her
The inspiration behind the Women's March on DC, Linda Sarsour, has been accused of enabling the alleged sexual assault and harassment of a woman who worked for the feminist activist, according to the victim and two sources directly familiar with the matter.
Allegations of groping and unwanted touching were allegedly brought to Sarsour during her time as executive director of the Arab American Association. In response, Sarsour, a self-proclaimed champion of women, attacked the woman bringing the allegations, often threatening and body-shaming her, these sources alleged. The most serious allegations were dismissed, Asmi Fathelbab, the alleged victim told The Daily Caller, because the accused was a "good Muslim" who was "always at the Mosque."
"She oversaw an environment unsafe and abusive to women," said Fethelbab, a former employee at the Arab American Association. "Women who put [Sarsour] on a pedestal for women's rights and empowerment deserve to know how she really treats us."
Fathelbab is a 37-year-old New York native and was raised in a Muslim household. She was excited in 2009 to begin working at the Arab American Association of New York as a contractor. At the time, Sarsour was the executive director of the organization. Fathelbab worked for Sarsour for almost a year, according to employment documents reviewed and authenticated by TheDC.
Read it all here.........................
posted by D.Swami Gwekanandam @ 3:38 PM


not so great britain but craven britain surrenders : UK government refuses to say whether proclaiming divinity of Christ is a hate crime
Jihad Watch : The question was: "Will they confirm unequivocally that a Christian who says that Jesus is the only son of the one true God cannot be arrested for hate crime or any other offence, however much it may offend a Muslim or anyone of any other religion?"

The answer: "My Lords, I am not going to comment on that last question from the noble Lord." In an age when British police are devoting astonishing amounts of time to arresting people for speech that offends Muslims, this is no surprise. When you're busy enforcing Sharia, how can you confirm that you won't arrest someone for offending Muslims and making an un-Islamic statement?

"British Government refuses to say whether proclaiming divinity of Christ is a hate crime," Catholic Herald, December 14, 2017:
The British government has refused to say whether telling people about the Christian faith could be a hate crime. Lord Pearson of Rannoch, a UKIP peer, says when he raised a question on the issue on the House of Lords, the government failed to state clearly whether Christians cannot be prosecuted just for stating their beliefs.
"I said to the government 'Will they confirm unequivocally that a Christian who says that Jesus is the only son of the one true God cannot be arrested for hate crime or any other offence, however much it may offend a Muslim or anyone of any other religion?'" In response to the question, government whip Baroness Vere of Norbiton said: "My Lords, I am not going to comment on that last question from the noble Lord." She added that the legal definition of "hate crime" has been the same for the past 10 years.
Speaking to Premier Christian Radio, Lord Pearson said the refusal to comment was "pretty unique" and "makes one very worried". He said the current definition of "hate crime", which relies on whether the victim feels offended, was "stupid" and called for the law to be clarified. "Certainly the stricter Muslims do feel offended by Christianity and our belief in Jesus being the only Son of the one true God," he added. He also said there is a double standard in how hate crime laws are applied to Christianity and Islam.
"You can say what you like about the Virgin Birth, the miracles and the Resurrection of Jesus Christ, but as soon as you say 'come on, is Islam really the religion of peace that it claims to be', all hell breaks loose."
posted by D.Swami Gwekanandam @ 3:17 PM


Italian city Surrenders, removes Christmas tree from town hall to avoid offending Muslims
Jihad Watch : Europe's new masters.
"Italy: Christmas tree forbidden not to hurt sensibility of non-Christians," European Post, December 16, 2017:
The traditional Christmas tree in the town hall of the Italian city of Bolzano (Bozen), in Trentino Alto Adige has been removed not to hurt the sensibility of non-Christian believers, the association "Veterani dello Sport" denounced as reported by Il Giornale.
The "Association of Veterans" organised an event in the public room of the Town Hall to award the "Athlete of the year" prize. They decorated the room with traditional Christmas symbols and, given the Christmas time, once they finished their event they left a Christmas tree decoration.
The problem arrived the day after, when they received a call from an office of the Town Hall asking to remove the Christmas tree because there would have been a meeting of a Muslim association in the same room and 'the tree could hurt their sensibility,' the president of the Association Alberto Ferrini said.
posted by D.Swami Gwekanandam @ 3:07 PM


In the Failed and Terror Enabling State of Pakistan: At least five killed, 21 injured in jihad suicide attack on church Dec 17, 217
"I wept for Rohingya's suffering" said Pope Francis during his recent visit to Bangladesh after Myanmar visit. I wonder why he never wept or stand up firmly for his suffering fellow Christians during his entire term as a Pope. Jihad Watch : While Christian churches in the West hold birthday celebrations for Muhammad and acknowledge him as a prophet, this is the reality for Christians in Muslim lands today.
"At least five killed in suicide attack on Pakistan church: officials," AFP, December 17, 2017 :
At least five people were killed and 21 injured when two suicide bombers attacked a church in Pakistan during a service Sunday, just over a week before Christmas, police said. Two women were among the dead at a Methodist church in the restive southwestern city of Quetta in Balochistan province, said provincial police chief Moazzam Jah, adding that five of the injured were in serious condition.
Oficials said police intercepted and shot one bomber outside but the second attacker managed to reach the church's main door where he blew himself up. "Police were quick to react and stop the attackers from entering into the main hall," Jah told AFP.
Balochistan provincial home minister Sarfraz Bugti said around 250 people normally attend the church on Sundays, but attendance had swelled to around 400 because it was close to Christmas. "God forbid, if the terrorists had succeeded in their plans more than 400 precious lives would have been at stake," tweeted the home minister.
TV footage showed shattered pews and broken musical instruments littered across blood-smeared floors.
posted by D.Swami Gwekanandam @ 1:28 PM


Malaysia has no business entering the war in Yemen by Dennis Ignatius
Malaysiakini :

COMMENT

| There's a war – a murderous, savage, barbaric, hellish war – raging in Yemen. Images of the suffering and carnage there crop up in our newspapers and on television from time to time but it's been going on for so long that we are becoming inured to it.
It began as a domestic power struggle, and quickly spiralled into a proxy war between Saudi Arabia and Iran, the latest sideshow in their ongoing struggle for power and influence in the Middle East. And, as usual, taking advantage of the instability and chaos, terrorist groups like Al-Qaeda have moved in, further complicating the situation.
To snuff out Iranian influence, the Saudi-led coalition has launched a relentless and merciless bombing campaign against Yemen, hitting not just military targets but infrastructure, hospitals, schools and residential areas. International observers believe war crimes are being committed. A Saudi naval blockade, in the meantime, has made it difficult for food, medical and other assistance to get through.
Carnage and catastrophe
Already, some 10,000 people have been killed, and more than 50,000 wounded. Seven million are on the brink of famine. One hundred and thirty children die every day in Yemen from extreme hunger and disease. Twenty million people (over 70 percent of the population) are in need of humanitarian assistance. The UN has warned that we might be witnessing "the largest famine the world has seen for many decades."
Read it all here.............
posted by D.Swami Gwekanandam @ 1:12 PM


This what the Leftist Libtard Arseholes are trying to destroy
Sunday, December 17, 2017
posted by D.Swami Gwekanandam @ 8:39 PM


The fabrications of Hadi Awang - By Commander S THAYAPARAN (Retired) Royal Malaysian Navy
Malaysiakini : "Bigotry against any group should be disqualifying for high office." - Alan Dershowitz
COMMENT

| DAP supremo Lim Kit Siang does not want to be prime minster. Penang Chief Minister Lim Guan Eng does not want to be prime minster, and since I know politicians like PAS president Abdul Hadi Awang mean the Chinese when they go on about non-Malays, nobody in the greater Chinese community wants to be prime minster.
Some would argue that this is a problem – hold on a minute, I did make that argument, right here, when Lim Guan Eng said that non-Malays would never want to be prime minister: "But if you accept this premise, then you have to accept the premise that non-Malays will never truly be citizens in this country. You have to accept that what we will have are non-Malay powerbrokers working with Malay potentates having some control of the direction of this country, but this will always be a weapon that will be used against non-Malays when the hegemonic interests of Malay power structures are under threat. This applies to not only BN but also Pakatan Harapan, or whatever it is called."
Read it all here.................
posted by D.Swami Gwekanandam @ 4:41 PM


UK: Ten more Muslims on trial for operating "cynical and predatory" child sex ring with girls between 13 and 15
Jihad Watch : The implication there is that if women do not cover themselves adequately with their outer garments, they may be abused, and that such abuse would be justified.
Meanwhile, authorities in shattered, staggering, dhimmi Britain largely remain too afraid of charges of "racism" and "Islamophobia" to do much of anything about the phenomenon of Muslim rape gangs.
"Ten men on trial for historic sex offences," by Will Walker, Oxford Mail, December 14, 2017:
A GANG of ten men accused of operating a 'cynical and predatory' child sex ring on a 'massive' scale across Oxford are currently on trial, it can be revealed. The major trial into alleged child sexual exploitation, which began at Oxford Crown Court on October 9, is expected to last until January but for legal reasons can only now be reported.

The men all deny a number of sex offences including conspiracy, rape, supplying drugs and indecent assault on young girls between 1998 and 2005….
The prosecution has said the men coerced the girls into sex at a number of locations across Oxford, including at guest houses, in cars, and at local parks. The six alleged victims, none of who can be named for legal reasons, were all from Oxford and aged between 13 and 15 at the time. The jury of four women and eight men has heard accounts from the girls, who are now women, as well as police interviews and statements from the defendants.
One alleged victim recounted how she was pushed onto a bed at an address in Cowley and raped by two of the men. She was beaten with a slab of wood while the men sexually abused her and hurled nail varnish remover in her face the court heard. Giving evidence earlier in the trial she told jurors: "I tried to push him off but he was stronger than me. [I was] slapped in the face with an open hand twice.
"They hit the back of the arms and the back of the legs with the plank, mainly on the torso area. It was painful." The court heard she told police in interview she was 'screaming' during the alleged ordeal and had begged them to stop.
Read it all here......................
posted by D.Swami Gwekanandam @ 3:30 PM


Denmark surrenders : School cancels Christmas to avoid "preaching" to Muslim students
Jihad Watch : "Some accused Gribskolen of double standards, considering that last year it staged a 'Syria Week' in which Danish children immersed themselves in Middle Eastern culture, and were given lessons by immigrants….'We have a critical lack of self-esteem. We are a Christian country with our own traditions. We should not sacrifice this in the name of multiculturalism.'"
Yes, and if you do, or when you do, there will not be a vacuum. The gap will be filled by something else. Either maintain and preserve your own culture, or see it replaced by another. And that is already happening.
"Criticism after Danish school cancels Christmas to avoid 'preaching' to non-Christian children," RT, December 12, 2017:

Parents of local children, education officials and leading Danish politicians have criticized a primary school after it chose to cancel the traditional Christmas service, due to the presence of students of immigrant backgrounds.
"We took the decision because we have children who are not Protestant," Marianne Vederso Schmidt, the head of Gribskolen in Graested, a town of fewer than 5,000 people in eastern Denmark, wrote in an intranet posting earlier this month. Schmidt noted that the decision may have been overdue, as the education law forbids preaching "and it must be left to the individual families whether they want to privately attend a service." Ten parents complained to the primary school, and the story was immediately picked up by national media, which speculated that the move was aimed at appeasing the sensitivities of Muslim students. Some accused Gribskolen of double standards, considering that last year it staged a 'Syria Week' in which Danish children immersed themselves in Middle Eastern culture, and were given lessons by immigrants.
"I don't see why our tradition has to be taken away from us, just because someone else at the school believes in something else," Mette Brüel-Holler, a parent of two enrolled daughters, told TV2. "I come from a small community, where the church is important, and these traditions are beautiful. I remember enjoying them myself as a child, and they are a fundamental part of Christmas." The cancellation has also been condemned by the local church pastor, who was due to perform the service and complained that Christmas was being "drained of its deeper meaning" and the mayor of the Zeeland town, who called it a "misguided decision."
Politicians from across the ruling center-right coalition have joined in the chorus of criticism.




"Danish primary schools have a duty to spread education – and teaching the cultural values and knowledge connected to Christmas is an essential part of that," Health Minister Ellen Trane Norby wrote on her Facebook page. "What benefits from this decision? Not the culture or level of integration within the country."
"We have a critical lack of self-esteem. We are a Christian country with our own traditions. We should not sacrifice this in the name of multiculturalism," wrote Marie Krarup, of the Danish People's Party, asking social media users whether similar initiatives had been undertaken by other institutions….
posted by D.Swami Gwekanandam @ 3:22 PM


Oklahoma: Muslim who beheaded coworker gets death penalty
Jihad Watch : Meanwhile, note this well: "Nolen's defense argued that he was mentally ill and that his readings of the Quran affected his ability to discern right from wrong."
"His readings of the Quran affected his ability to discern right from wrong"? How Islamophobic of his defense team! He believed, and still believes, that he was doing something good and even noble.
"BREAKING: Muslim Man Who Beheaded Woman At Food Plant Just Received Harsh American Justice," by Benny Johnson, Daily Caller, December 15, 2017 (thanks to Blazing Cat Fur):


On Sept. 24, 2014, ISIS inspired Islamic convert Alton Nolen entered a food processing plant in Moore, Oklahoma. He took out a butcher knife and beheaded Colleen Hufford and critically stabbed Tracy Johnson. Both were employees at the factory. Nolen, who had been recently suspended from the plant, was a practicing Muslim who was obsessed with gruesome Islamic State beheading videos going viral at the time. Nolen was shot and apprehended after his rampage.
Nolen was facing either the death penalty or life in prison without parole after a jury trial in Oklahoma. Friday, the judge handed down his sentence: Death. Judge Lori Walkley took a jury recommendation for the death penalty after months of deliberation. Nolen's defense argued that he was mentally ill and that his readings of the Quran affected his ability to discern right from wrong. However, recordings of Nolen taken from the hospital and played for the jury showed no remorse over the brutal attack….

Read it all here............................
posted by D.Swami Gwekanandam @ 7:02 AM


Enraged at Trump, Nazareth's Muslim mayor bans traditional Christmas celebrations
Jihad Watch : Now that President Trump has shown that he will not submit to intimidation over Jerusalem, Islamic supremacists are trying a new tactic to bring him to heel: intimidation.
"Christmas Is Canceled: Nazareth's Muslim Mayor Bans Traditional Christmas Celebrations in Christ's Childhood Home," by Jack Montgomery, Breitbart, December 16, 2017 (thanks to The Religion of Peace): The Muslim mayor of Nazareth has cancelled traditional outdoor songs and plays celebrating Christmas in the city where Jesus spent his childhood.
Mayor Ali Salam, who once made the curious boast that U.S. President Donald Trump "learned everything from me" about how to win elections, indicated that he was punishing local and visiting Christians as revenge for the President's decision to officially recognise Jerusalem as the capital of Israel. "Our message is we love Jerusalem, we'll never abandon you under any circumstances," Salam declared.
"Our identity and faith aren't up for debate … The decision [by Donald Trump about Jerusalem] has taken away the joy of the holiday, and we will thus cancel the festivities this year." While Nazareth is located within Israel proper rather than Palestinian Authority territory in Gaza and the West Bank, a majority of its inhabitants are Arabs with Israeli citizenship. At a little over 30 per cent of the population, Christians are a significant minority — but are dominated by the Muslim majority which voted Salam into power.
Nevertheless, the local administration has already walked back his aggressive position somewhat, conceding "there are commercial interests of the city and we are used to hundreds of thousands [of Christians] coming for this season." Some elements of the traditional celebrations will therefore go ahead, such as the Christmas market and a parade on December 23rd — but the singing performances and outdoor plays which usually mark the season will be prohibited.
According to the Bible, the city of Nazareth is where the archangel Gabriel told the Virgin Mary she would bear the Saviour, making it one Christianity's holiest sites
posted by D.Swami Gwekanandam @ 6:45 AM


Pakistan: Muslims forcing Sikhs to convert to Islam
Jihad Watch : The Qur'an famously says that "there is no compulsion in religion," (2:256), but what constitutes "compulsion" is in the eye of the beholder.
The institutionalized subjugation of the dhimma, with its regular humiliation and harassment, from which one can be freed for the simple price of converting to Islam, is not considered compulsion. Remember Steve Centanni and Olaf Wiig, the journalists who were kidnapped and forced to convert to Islam — even though their conversions were obviously coerced, their captors made them say that they were converting freely, and the captors probably believed that themselves. After all, the journos could have chosen to be killed instead.
"Sikh community in Hangu 'being forced to convert,'" by Umer Farooq, Express Tribune, December 16, 2017 (thanks to The Religion of Peace): PESHAWAR: The Sikh community raised on Friday serious concerns after 'being forced to convert to Islam' by a government official in Hangu district of Khyber-Pakhtunkhwa (K-P). Lodging a complaint with Deputy Commissioner Hangu Shahid Mehmood, the community members claimed Assistant Commissioner Tehsil Tall Yaqoob Khan was allegedly forcing Sikhs to convert to Islam.
District Nazim Hangu for minority Farid Chand Singh, who filed the complaint, said the community members have been living in the area since 1901 and were never offended by anyone, specifically for religious believes rather lived all their lives peacefully with Muslims. Singh stated that despite having been a hotbed for sectarian conflicts, residents of Hangu district never harmed them, were never approached by someone to convert to Islam, adding they have friendly relations with Muslims who have always stood up for the community when in need.
"Had it been from someone ordinary, it would have never been felt so offending but when you hear such things from a government official, it becomes something really serious," Singh told The Express Tribune. "We the residents of Doaba area are being tortured religiously," read the complaint.
"The Constitution empowers us to defend our religious beliefs against anyone and we want you to call AC Tall Yaqoob Khan and inquire the issue," the complaint read, adding that the issues should be investigated so that the community could live in Pakistan with 'love, peace and harmony'
posted by D.Swami Gwekanandam @ 6:42 AM


WATCH: Israeli troops stop Palestinian would-be suicide bomber
Saturday, December 16, 2017
Israeli soldiers shoot and kill a Palestinian man wearing an explosive belt during clashes at a checkpoint near Ramallah.
Three more Palestinians are killed during protests across the occupied territories.Israeli Border Police officers shot and wounded a Palestinian wearing an explosive belt during clashes at the DCO checkpoint near Ramallah on Friday.
The man, who was standing alongside the journalists while filming the demonstration on his phone, ran over to the officers and stabbed one of them with a small knife, wounding him lightly, upon which the officers opened fire and seriously wounded the man.As he hit the ground, the man revealed a suicide vest strapped to his body underneath a large coat, causing the officers to retreat. As opposed to a statement put out by Israeli police, the attacker never wore a press vest to try and blend in with the journalists. After collapsing,
Palestinian medics evacuated the unconscious man to the ambulance. The soldiers prevented the ambulance from driving to the hospital, and removed him from the vehicle. After several minutes of arguing, the medics carried the man on a stretcher to a nearby private vehicle, which drove him toward Ramallah.
Read it all here......................
posted by D.Swami Gwekanandam @ 4:52 PM


The FBI's Ship of Fools
Of the many astonishing revelations now emerging from the Russia investigation, not enough has been made of the fact that Peter Strzok -- that Zelig of the FBI who mysteriously appeared at every controversial moment -- was second in command for counterintelligence.
That's right, counterintelligence -- that activity "designed to prevent or thwart spying, intelligence gathering, and sabotage by an enemy or other foreign entity." And yet that same Mr. Strzok was conducting a clandestine extra-marital affair with an FBI colleague over thousands of text messages that could be and likely were (more of that in a moment) intercepted by those same foreign intelligence agencies -- or were, at the very least, recklessly exposed to them.
Now you don't have to be James Jesus Angleton or even have read a novel by John le Carré to know one of the most important vulnerabilities in the intel world is just such dangerous liaisons, frequently used for blackmail of all sorts.
Read it all here..........
posted by D.Swami Gwekanandam @ 11:06 AM


China Mistakenly Challenges Andrew Jackson to a Duel - A Chinese diplomat's insulting words invite a vigorous response from the U.S.
The United States Navy will be making a port call in Taiwan in the near future. The only questions that remain are where, when, and how many ships of what type will drop anchor or tie up at Taiwanese piers.

Of course, this may cause a war to break out in Asia, but it won't be one of the United States' making. We owe this troubling possibility to a China whose rising sense of anticipatory greatness is at odds with its capacity to execute a successful war. Hubris stimulated a Chinese official, Li Kexin, who is attached to its embassy in Washington, D.C., to threaten war against the United States. Li was responding to fairly normal language within the 2018 National Defense Authorization Act that allowed for mutual port visits between American and Taiwan naval vessels. In response, Li stated:
"The day that a U.S. Navy vessel arrives in Kaohsiung [Taiwan's main deep-water port] is the day that our People's Liberation Army unifies Taiwan with military force." This non-diplomatic démarche represents a break in precedent, as the United States Navy has made port calls in Taiwan, and it also directly challenges U.S. law in the form of the Taiwan Relations Act of 1979, which unequivocally states that the United States will "consider any effort to determine the future of Taiwan by other than peaceful means, including by boycotts or embargoes, a threat to the peace and security of the Western Pacific area and of grave concern to the United States."
Under these conditions, the United States has no choice but to send the United States Navy to Taiwan for a port visit, and to do so in a big way. The USS Ronald Reagan, a Nimitz-class super carrier based in Japan, with its entire embarked air wing of 65 strike fighters and reconnaissance aircraft and its accompanying escort strike group of Ticonderoga-class Aegis cruisers and Arleigh Burke-class ballistic-missile-defense destroyers, should quickly sortie to Taiwan. They should divide up, with one portion of the strike group transiting down the strait that separates the island from China and the other coming down the eastern coast, meeting up at the southern tip to escort the Reagan into port at Kaohsiung.
Read it all here...................
posted by D.Swami Gwekanandam @ 10:37 AM


TRUMP & BREXIT: GAME OVER?
Friday, December 15, 2017
posted by D.Swami Gwekanandam @ 9:54 PM


France: As the Islamic population grows, so does the Ethnic cleansing of Jews
EOTW : (Paris) Whilst Muslims living in the West complain about the so called rampant racism they face , their actual numbers grow Yet whilst the Muslims of Europe opine about what victims they are, they are behind the huge growth of anti-Semitism - which is currently taking place across Europe: The UK, Sweden, Germany , Holland , Denmark - Which has seen the Jews become the target of choice for the followers of Mohammed and their leftwing sycophants. But the country which has seen the biggest rise is France, the country whose official motto is: Liberté, égalité, fraternité where the Jewish population is shrinking.

Today the newspaper 20 Minutes has published an article about how Jews are been ethnically cleansed from France due to their so called peaceful neighbours treating them as they are taught in their holy book the Koran regards non-Muslims, which is why in 2015, 8000 jews left France, in 2016 that figure was 5000, but the exodus isn't just external , it is also internal with Jews from areas with large Islamic popualtions relocating to other neighbourhoods in and around the city, in the hope of escaping the anti-Semitism that is rife among their much more numerous Muslim neighbours.
Read it all here...............
posted by D.Swami Gwekanandam @ 9:31 PM


Gung-ho military posturing invites trouble - By Commander S THAYAPARAN (Retired) Royal Malaysian Navy
Malaysiakini : "A soldier is someone's son or father or brother," he said. "The public has a right to know where we are sending our soldiers and why." - Brigadier General Mohd Arshad Raji (Retired)
COMMENT

| Chickenhawk politicians are usually extremely gung-ho about military action, especially when nobody holds them accountable for their words. Kudos to Rais Hussin and P Ramasamy for calling out Defence Minister Hishammuddin Hussein on his extremely cavalier reminder that the Malaysian security apparatus is ready for action when it comes to the Jerusalem issue.

I wonder what would have happened that if instead of international mockery, someone took up Malaysia's preparedness to send troops to Jerusalem? What would have been the response then? Would we have backtracked and attempted to explain that in Malaysia, establishment politicians can say anything they want but they cannot be held accountable for what they say?
Read it all here...................
posted by D.Swami Gwekanandam @ 8:38 PM


Montreal Mosque orders women to "clear" the area
Ezra Levant of TheRebel.media reports on a Montreal Mosque pressuring a construction company to remove female employees from the area, and the mainstream media ignoring the issue.
posted by D.Swami Gwekanandam @ 7:12 AM


Next Year in Jerusalem? - It is time to cut off financial support to Abbas
Thursday, December 14, 2017
It is time to cut off financial support to Abbas Palestinian president Mahmoud Abbas says he will no longer accept a role for the United States in the ongoing Arab–Israeli peace negotiations, which have produced little in the way of negotiation and nothing in the way of meaningful peace.
If President Abbas desires to end diplomatic relations with the United States, the United States should think seriously about obliging him. When the Trump administration announced plans to comply with longstanding U.S. law and move — someday — the U.S. embassy in Israel to Jerusalem.
The country's capital, the Arabs went nuts, but not quite as nuts as the Turks would have liked: Turkish strongman Recep Tayyip Erdogan has criticized what he sees as a weak Arab response to the Trump administration's non-initiative initiative.
Turkey has its own game, and Palestinian upheaval would suit Erdogan just fine. There were apocalyptic intimations, but in reality the response was more or less what one would expect, and if the Olympic committee ever recognizes rock-throwing as a legitimate sport, the Palestinian people will finally have found their national calling.
Read it all here..............
posted by D.Swami Gwekanandam @ 9:44 PM


"He Has No Business In America!" Brigette Gabriel DESTROYS London Mayor Sadiq Khan
Brigette Gabriel goes Beastmode on London mayor" He has no business lecturing Americans.
Sadiq Khan supports sharia terror laws and should be banned from holding public office. The labour party is now run by Muslims in the UK, it is the fox in the chicken pen situation,just look at the white under aged girl rapes in labour controlled areas in the 100s swept under the carpet for 15years plus.
posted by D.Swami Gwekanandam @ 9:08 PM


Islam rediscovered Jerusalem 50 years after Muhammad's death
Jihad Watch : If you've been listening to NPR or the BBC or almost any news channel, you've been told again and again these days that Jerusalem is a city "holy to three faiths."
This is comforting for those who don't like to make distinctions; it doesn't, however, adequately convey the fact that Jerusalem as an entire city means far more to Jews and to Christians than to Muslims. For Muslims, Mecca and Medina are the two supremely holy cities, off-limits to non-Muslims. The qibla, or direction toward which Muslims face while prostrate in prayer, is Mecca. For a very short period, when first in Medina, Muhammad, in an attempt to win Jewish converts, had his followers when praying face north toward Jerusalem.
Muhammad's abandonment of Jerusalem explains the fact that this city is not mentioned even once in the Qur'an. After Palestine was occupied by the Muslims, its capital was Ramle, 30 miles to the west of Jerusalem, signifying that Jerusalem meant very little to them. Islam rediscovered Jerusalem 50 years after Muhammad's death. In 682 CE, 'Abd Allah ibn al-Zubayr rebelled against the Islamic rulers in Damascus, conquered Mecca, and prevented pilgrims from reaching Mecca for the Hajj. 'Abd al-Malik, the Umayyad Caliph, needed an alternative site for the pilgrimage and settled on Jerusalem, which was then under his control. In order to justify this choice, he relied on Qur'an 17:1, which states:
"Glory to Him who caused His servant to travel by night from the Sacred Mosque to the Farthest Mosque, whose precincts We have blessed, in order to show him some of Our Signs, He is indeed the All-Hearing, the All-Seeing."
The meaning the Umayyad Caliph ascribed to this verse was that "the furthest mosque" (al-masjid al-aqsa) must have been in Jerusalem (although there was no mosque in Jerusalem during Muhammad's lifetime) and that Muhammad was conveyed there from Mecca one night, on the back of al-Buraq, a magical horse with the head of a woman, the wings of an eagle, the tail of a peacock, and hoofs reaching to the horizon. He tethered the horse to the Western Wall of the Temple Mount and from there ascended to the seventh heaven together with the angel Gabriel.
And that is how Jerusalem, which is not mentioned even once in the Qur'an, took on the significance it has for Muslims, who simply appropriated it, at a time when Mecca was temporarily off-limits, and assigned it to be the place — the "farthest mosque"
Read it all here.........................
posted by D.Swami Gwekanandam @ 8:36 PM


ARCHIVES
Previous Post
Links
Links To Rangers
Military Related Links
Q&A Battle of Mogadishu
Black Hawk Down
Ranger Awang Rawang -
George Cross
Combat Art
Malaysian Military
Military Dictionary
Infantry Magazine
4th Inf Div Mech
Okinawa Marine Page
Stabilisation Force
Quadrant Magazine
History Malaya
The War Against,
Indonesia
Lest We forget
Malayan Emergency
Collection
Australian Army News
Wars of Vietnam
RAAF School In M'sia
Brits In S'pore and Malaya
S'pore-Malaysia Relations
Allied Participation In
The Vietnam War-,
Malaysia Included
Short Military Fiction
Singapore
Aussies At War
Combat In The Jungle
History Of The
British Army
Remembering
The Gurkhas
In Malaya
Royal Navy
Combat Tracker Team
Sixties Timeline
Institue of Defence and
Strategic Studies
Singapore Window
Singapore Armed Forces
Website
Panzer Divisions WW2
Basics Of Warfare
Violence In The Congo
Malaysia & United Nations
West Point
Military Academy
RMA Sandhurst
OCS Portsea
RMC Duntroon
NZ Forces
Military Colleges
Indonesian Military
& Democracy
Indonesia At
The Crossroads
World War 1 Document
Archive
Explore World War 1
Explore World War 2
World War 2 Net
World War 2 In Europe
Book References-
Insurgency Malaya
Malayan Emergency
Collection
Lessons From Malaya
Malaya,1948:Britain's
"Asian Cold War"
NZ Forces In Borneo
Malayan Emergency-
Australian Pespective
Malaya, My Far East
Slim School
Cameron Highlands
The Undeclared War
(Indonesian Confrontation)
-Book Review
The Queen's Gurkha
Signals
During
Confrontation
Brief History 4th RAR
In Malaya & Borneo
Aussies At War
Against Indonesia
Conflict and Confrontation
in SEA,
1961-1965,Britain,
US and the creation of Malaysia
D-Day(Operation
Overlord)
OMAHA Beachhead
-Historical
Division War
Department
Vietnam Resources
For The Historian
The Royal Irish Rangers
Queen's York Rangers
Early Ranger History
75th Ranger Regiment
Roots of Honor
-Histories
of the 14th U.S. Infantry
US Army Homepage
Under fire images
from Vietnam
Vietnam,
Death & Home
Photos, Articles,
and Research
on the European
Theater
in World War II
Complete Articles
On Middle East Conflict
The Israeli War
Of Independence
IDF Israel
Middle East And
Jewish Studies
The Quest For Peace
In The Middle East
US Coast Guard History
Memories Of Combat
Women In Combat
Korean War
Combat Photos
Photographing
Under Fire
Under Fire
US Army
Public Affairs
Military Equipment
Guide
The History Net
Canon, Machine Guns
And Ammunition
HK Assault rifles
AK Assault Rifle
Homepage
Modern Firearms
Main Battle Tanks
Former USSR
M1A1 / M1A2 Abrams Main
Battle Tank
, USA
Main Battle Tank:
Challenger 2
Leopard 2A6
Leclerc Main
Battle Tank
Israeli Main
Battle Tank
Swedish Armor
Infantry Fighting
Vehicle-Bradley
Italian IFV
French IFV
British IFV
Definition IFV
Scandinavian Armor
The Word

>
Training
Kanang ak Langkau
SP PGB
Salute
Soldier's Prayer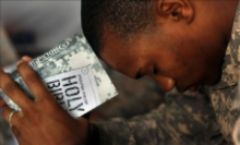 Prayer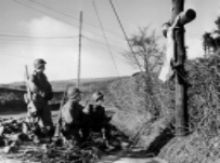 In Loving
Memory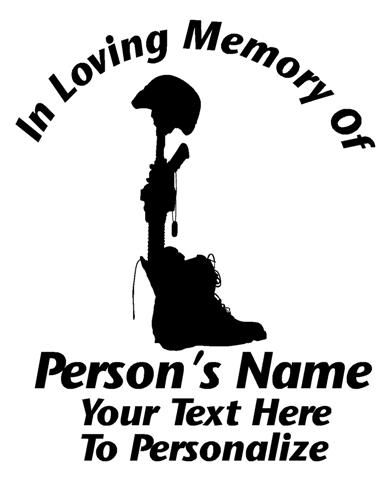 Confrontation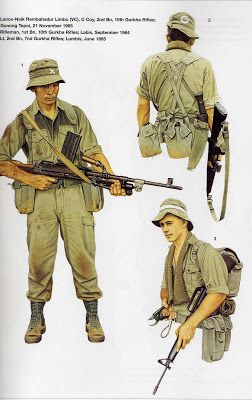 Iban
Warrior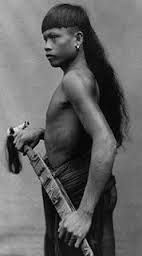 Prayer
Christ
My Lord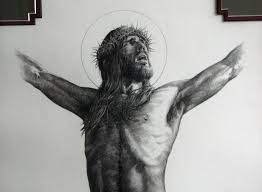 Dayak Warrior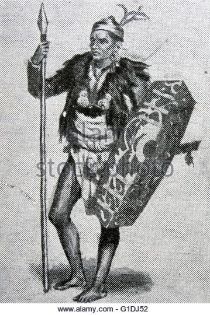 Iban Tracker
With British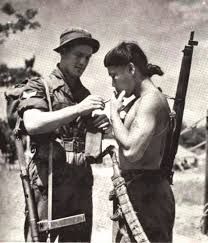 Iban Tracker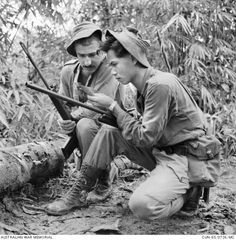 Kukri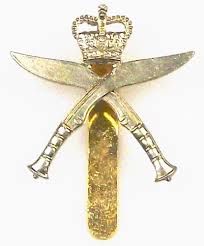 M4A2/M203
Signaller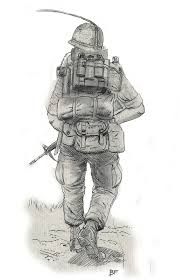 Sword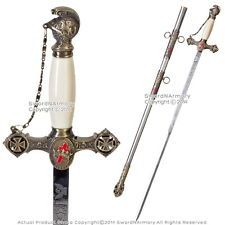 Arrowed
Any Weapon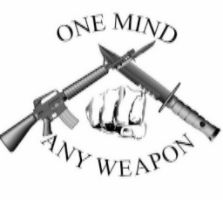 Major Disaster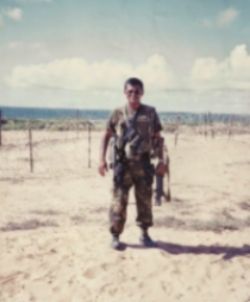 National
Monument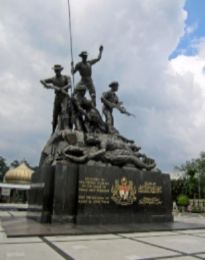 XXXX
World
XXXX
World
XXXX
World
XXXX
World
XXXX
World
XXXX
World
XXXX
World
XXXX
World
XXXX
World
XXXX
World
XXXX
World
XXXX
World
XXXX
World
Advertistment
Advertistment
Advertistment
Advertistment
Advertistment
XXXXXXXX
Advertistment
XXXXXXXX
Advertistment
XXXXXXXX
Advertistment
XXXXXXXX
Advertistment
XXXXXXXX
Advertistment
XXXXXXXX
Advertistment
XXXXXXXX
Advertistment
XXXXXXXX
Advertistment
XXXXXXXX
Advertistment
XXXXXXXX
Advertistment
XXXXXXXX
Advertistment
XXXXXXXX
Advertistment
XXXXXXXX
Advertistment
XXXXXXXX
Advertistment
XXXXXXXX
Advertistment
XXXXXXXX
Advertistment
XXXXXXXX
Advertistment
XXXXXXXX
Advertistment
XXXXXXXX
Advertistment
XXXXXXXX
Advertistment
XXXXXXXX
Advertistment
XXXXXXXX
Advertistment
XXXXXXXX
Advertistment
XXXXXXXX
Advertistment
Advertistment
Advertistment
Advertistment
Powered by