Wishing all my family members, relatives, dear friends and everyone a Merry & Blessed Christmas and a Very Happy New Year 2016 - This post will be up until after the New Year
Sunday, January 10, 2016
It is the most wonderful time of the year. There is never a feeling like that, any other time of the year. That is a spiritual experience to celebrate the birth of Our Lord and Saviour, Jesus Christ.

posted by D.Swami Gwekanandam @ 7:00 PM


Grateful for What They Hate
Friday, November 27, 2015
The Paris attacks have occasioned a wide-ranging debate about what they mean and how to respond, involving Islam and its role, military strategy, and – oddly enough – how Muslims in New Jersey reacted to September 11 (thanks, Donald Trump).
It's all very interesting and, for the most part, quite important. At bottom, though, the import of the Paris attacks is not complicated: ISIS terrorists are enemies of our civilization. In Paris, they chose their target well.
They assaulted a city that dates back thousands of years and has been a leading Western capital going back to the Capetians, a site of soaring endeavor (Notre Dame) and extraordinary learning (University of Paris) since the 12th century, a place representing geological layers of Western civilization, and its glories and conflicts and follies.
Paris has seen its share of sectarian hatred (the St. Bartholomew's Day massacre), violent upheavals (too many to count), and authoritarians (Napoleon Bonaparte, most notably), but it is synonymous with an appreciation for the finest things wrought by human talent and discernment. You don't have to be fond of France's centralizing political culture or its statist economics (I'm not) to recognize its achievements or honored place in the West.
To simplify crudely, the Western story began in the 5th century B.C. on an Athenian hillside where people sat and voted on public questions and, over the course of millennia – and with multiple, often clashing sources, from the Romans to the Catholic Church to the Enlightenment – produced our current liberal dispensation.
Read it all here...........
posted by D.Swami Gwekanandam @ 9:35 PM


The First 9/11: 1683 at the Gates of Vienna
Then September 11 happened.
Unfortunately, the Western world believed that September 11 was something new. But it was not. It was something old. In fact, in the first battle of September 11 was in 1683. This was the first September 11.
On that first September 11, European forces defeated an invading Islamic army that had been besieging Vienna for two months. Those of you who know Europe will know that the city of Vienna is right in the middle of the continent.
It is not an understatement to say that this victory saved Europe. After this first battle of September 11, the Islamic threat to Europe receded due to the efforts of those who protected Western civilisation, until it was forgotten.
But before this first battle of September 11, Europe was constantly threatened by Islam, just as it is today. In fact, Vienna was under constant attack for 150 years prior to that first battle of September 11 in 1683. The Battle of Lepanto occurred in 1571. It saved Europe from an Islamic fleet sent to invade Italy. In 1453, the city of Constantinople fell.
It has been the capital of the Byzantine Empire since Roman days. It finally succumbed after a 700 year fight against Islamic aggression. Now this empire and its culture is gone. The Spanish also battled Islam for about 700 years. That's how long it took to remove Islam after it arrived with the Caliph's armies shortly after Mohammad's death. The year that Columbus discovered America was also the year that Islam was eventually removed from Spain. Now it is walking in again via Europe's open borders. Read it all here............
HT : Blazing Cat Fur
posted by D.Swami Gwekanandam @ 8:57 PM


Putin: Turkish leadership purposefully supports Islamization of country
Putin has also accused Erdogan of being an "accomplice of terrorists." Hard to deny that.
Turkey's rapid re-Islamization under Erdogan has been documented by Robert Spencer here at Jihad Watch for a decade or more now.
For Putin to target Turkey's Islamist shift demonstrates yet again the Russian leader's clarity and toughness, as juxtaposed with the West's politically correct myopia and ineptitude.
Think back to June 2013, when Putin blasted Obama and Cameron for supporting so-called "moderates" in Syria, who were shown on video eating the organs of their slain enemies. Or his equally strong rejection of Western military intervention in Syria. Or his call to the West to unite in defending persecuted Christians in the Middle East and Africa.
And of course his recent UN address, when he castigated the Western leaders responsible for the rise of ISIS and the refugee crisis, shaming them with the question, "Do you realize what you have done?" For those who might be concerned, based on his remarks below that Islam is "a great world religion," that Putin is becoming soft on the jihad threat, recall that Putin does not hesitate to employ decisive use of power when required to shut down the Islamic threat.
A prime example is the rounding up of 300 Muslim jihadists at a prayer meeting in 2013. Can you imagine anything like that happening in America? Certainly not under the current administration. Turkey's downing of a Russian fighter jet — which at least one analyst believes was premeditated — locks it squarely in Russia's crosshairs, and its rapid re-Islamization only makes the bullseye even larger. "Putin: Turkish Leadership purposefully supports Islamization of Country," TASS via Pravoslavie, November 25, 2015:
Read it all here...............
posted by D.Swami Gwekanandam @ 8:36 PM


Turkish Islamic massacre of Armenians
posted by D.Swami Gwekanandam @ 8:01 PM


ISIS 'poster girl' reportedly killed for trying to escape
posted by D.Swami Gwekanandam @ 6:52 PM


NATO-member Turkey defending Islamic State while killing Kurds
Since the creation of the Turkish state in 1923, the Kurdish people have suffered egregious human rights abuses from Ankara – from massacres to the denial of their very existence as a race.
Today the killing continues under the guise of fighting terrorists in Syria. With the battle against Islamic State on the territory of Syria going full throttle, it appears that Turkey is using the opportunity to continue its decimation of the Kurds.
Since July 24, when Turkey jumped into the Syrian cauldron, the Turkish Air Force has largely ignored Islamic State fighters, saving its smart bombs instead for Kurdish fighters who have been on the front lines battling Islamic State. Ankara has also cracked down on the Kurdish population at home, arresting more than 1,000 Kurds across Turkey.
Srdja Trifkovic, foreign affairs editor for the magazine Chronicles, said the Turkish Air Force dropped the vast majority of their bombs not on Islamic State positions in Syria, but on those very groups fighting this terrorist scourge, namely the Kurds and the Syrian Army.
"Over 80 percent of the tonnage of their bombs would drop on the Kurds fighting ISIS in Northern Syria and North Western Iraq," Trifkovic told RT. "Turkey has been consistent in pursuing its own agenda which is to pretend to be fighting ISIS while settling scores with the two parties that are actually capable of fighting ISIS on the ground." "It is perfectly consistent with Turkish behavior since it ostensibly joined the anti-ISIS campaign last July," he added.
Read it all here.....................
posted by D.Swami Gwekanandam @ 6:15 PM


Arrogant, Insolent Erdogan Says Russia Should Apologize to Turkey!
Or perhaps for a country that never apologized for slaughtering 1,500,000 Armenians, not apologizing for killing one Russian shouldn't surprise.
Turkish President Recep Tayyip Erdoğan appeared set to increase tension with Russia in the wake of his country's downing of a Russian jet on Nov. 24, vowing that his country would offer no apology for the incident.
"I think if there is a party that needs to apologize, it is not us," Erdoğan said in an exclusive interview with CNN International on Nov. 26. "Those who violated our airspace are the ones who need to apologize. Our pilots and our armed forces, they simply fulfilled their duties, which consisted of responding to … violations of the rules of engagement. I think this is the essence."
Earlier the same day, Russian President Vladimir Putin said Turkey still had not apologized for the downing of the Russian warplane or given assurances that "the culprits of this crime" would be punished. Speaking at the Kremlin, Putin complained that he had not received an apology from Turkey or an offer "to make up for the damages."
Russia previously insisted that its plane never violated Turkish airspace as Turkey claimed. Putin also said he regretted the fact that relations between Turkey and Russia had been driven into a stalemate.
Read it all here..........
posted by D.Swami Gwekanandam @ 6:09 PM


Obama's Moral Hypocrisy on the Syrian-Refugee Question Is Astounding
The Syrian-refugee debate has become a national embarrassment.
It begins with a president, desperate to deflect attention from the collapse of his foreign policy, retreating to his one safe zone — ad hominem attacks on critics, this time for lack of compassion toward Syrian widows and orphans.
This, without a glimmer of acknowledgment of his own responsibility for these unfortunate souls becoming widowed and orphaned, displaced and homeless, in the first place. A quarter-million deaths ago, when Bashar al-Assad began making war on his own people, he unleashed his air force and helicopters.
They dropped high explosives, nail-filled barrel bombs, and even chemical weapons on helpless civilians. President Obama lifted not a finger. In the earliest days, we could have stopped the slaughter: cratered Assad's airfields, taken out his planes, grounded his helicopters, and created a nationwide no-fly zone. (We successfully maintained one over Kurdistan for twelve years between 1991 and 2003.)
At the time, Assad was teetering. His national-security headquarters had been penetrated and bombed. High-level aides were defecting. Military officers were forming a Free Syrian Army. Against the advice of his top civilian and military aides, Obama refused to intervene. The widows and orphans he now so ostentatiously champions are the product of his coldhearted refusal to do anything that might sully his peacemaking image.
Read it all here.............
posted by D.Swami Gwekanandam @ 4:34 PM


Important update on story about Turkey shipping arms to the Islamic State - What Russia is saying is true, Turkey is an accomplice of ISIS
Readers of Vlad may remember that some months ago on May 29, 2015, a very important story broke in Turkish news, and we at VladTepeBlog were the first English speaking publication I am aware of, that translated and republished the story.
Thanks to Shabnam, an expat Iranian human rights activist and others she knew in Turkey, we were able to get that story out I think the same day including the video at that site and more.
This update is to let readers know that as of 1 hour ago, approximately 14:30 EST, the author of the story in Hurriyenet Daily news was arrested by the Turkish government for that exact story. Here is the video from that story. The Turkish original story has been removed but for those who want it, I backed up the entire page and might restore it. Again, here is the link to our translation The latest, two Turkish journalists charged for exposing Turkey's complicity with ISIS


From Vlad Tepes
posted by D.Swami Gwekanandam @ 3:27 PM


Turkey should be booted out of NATO - US General
The downing of a Russian jet in Syria by Turkish fighters has shocked both Russia and NATO. And though the motives for the action are unclear, the incident is bound to have significant geopolitical consequences.
What was the reasoning behind the Turkish decision to shoot down the jet, and is it likely to jeopardize the fragile diplomatic effort to reach a peaceful settlement in Syria. Oksana is joined by Paul Vallely, a retired US Army Major General, to sift through these issues.

HT : Vlad Tepes
posted by D.Swami Gwekanandam @ 3:22 PM


Marine Le Pen in the European parliament spanking members for not naming the threat
posted by D.Swami Gwekanandam @ 3:13 PM


Word on the street is that Russia bombed Turkish aid convoy belonging Humanitarian Relief Foundation (IHH), killing 7
IHH is the group which in 2010 sent the Gaza flotilla full of club-wielding jihadists humanitarians seeking martyrdom. Somehow I don't think that Russia is going to apologize.
(Daily Sabah) At least seven people died, 10 got injured after an apparent airstrike, reportedly by Russian jets, targeted an aid convoy in northwestern Syrian town of Azaz near a border crossing with Turkey on Wednesday.



Footage filmed at a crossing on the Syrian side of the border with Turkey's southern province of Kilis showed lorries burning. The head of the rebel-run border crossing in the same area said separately that air strikes hit a garage for commercial trailers, killing seven lorry drivers.





Anadolu news agency reported that 20 lorries were targeted, which were carrying cement and iron brought from Turkey in a regular procedure.





Speaking to Daily Sabah, Serkan Nergis from the Humanitarian Relief Foundation (IHH) said that the targeted area is located some 5 kilometers southwest of the Öncüpınar Border Crossing.



More...
From Eye On The World
posted by D.Swami Gwekanandam @ 3:12 PM


French ban on Muslim headscarves is upheld by human rights court after woman sacked for refusing to remove hers loses appeal
Europe's leading human rights court upheld the France's ban on Islamic headscarves in the case of a Muslim social worker who was sacked because she refused to take hers off.
Christiane Ebrahimian lost her job at a psychiatric department of a hospital in Nanterre because patients complained about her refusal to remove her head covering. She lost her appeal at the European Court of Human Rights today.
The French government bars public employees from displaying their religious beliefs on the job. In 2004, the country banned the wearing of 'conspicuous religious symbols' including the Muslim face veil, known as the niqab. The ban was eventually extended to schoolchildren and even parents who wanted to accompany classes on trips.
In 2010, the country banned face coverings of all kinds, including masks, niqabs and the full body dress known as a burqa, in public spaces 'except under specified circumstances'. Ms Ebrahimian was born in 1951 and lived in the capital Paris at the time of the ruling, according to Dr Georg Neureither who founded the online religious platform, Religion Weltanschaaung Recht.
He said she was recruited to the hospital on a fixed term contract as a social worker. On December 11, 2000, she was told that her contract would be terminated because patients complained she would not take off her headscarf. Read it all here.............
HT : Blazing Cat Fur
posted by D.Swami Gwekanandam @ 3:00 PM


After Paris I Understand Winston Churchill's Relief
When everyone was emoting about the Paris massacres last week, I am afraid I did not join in.
This is war, after all: what do people expect? When you have a war and one side is militarily weak, it tends to use terror as a weapon, because it's the only way to show it is not weak, not really, but strong! We in the West are rather irritated by the War on Terror, or whatever it gets to be called this week.
We like to think that the questions of the modern age — democracy and tolerance and cities and trusting the stranger on the other side of the world to deal faithfully in market transactions — have been decided in our favor.
So when inhabitants of the desert start replaying the Dervish War in Sudan that made Winston Churchill's reputation, or a new generation of immigrants starts rioting in big city slums, we ordinary people feel irritated.
Don't "those people" understand that the ship has sailed? Simple answer: they don't. So the rational ethical thing to do would be to teach and instruct them how to survive and thrive in the post-industrial-revolution-city using our own experience and the experience of our parents and grandparents as a guide. But that would be rational. Instead, everyone from radical imams to lefty safe-spacers are telling "those people" that they are exploited and oppressed and ought to burn the place down. Read it all here.......................
HT : Blazing Cat Fur
posted by D.Swami Gwekanandam @ 2:55 PM


Islamic State underground lair littered with U.S. made guns and ammo, copies of the Qur'an
They got the U.S.-made guns and ammunition from those "moderates" we armed to fight against them. "Inside secret underground ISIS bomb-making lair found littered with US-made guns and drugs," by Oli Smith, Express, November 26, 2015:
AN ASTONISHING series of secret tunnels carved by hand by ISIS militants have been found littered with drugs, copies of the Quran and US-made ammunition.
The underground tunnels, used by ISIS militants to hide from bomb raids, were discovered under Sinjar, which has only recently liberated from ISIS control. The extremist fighters used the tunnels to move undetected and avoid coalition airstrikes. The besieged Iraqi town had been held by Islamic State for more than a year before being recaptured by Kurdish troops.
Read it all here..............................
posted by D.Swami Gwekanandam @ 1:45 PM


Hagel breaks with Obama: "You can't confuse your allies and your adversaries by saying Assad must go"
Hagel is right. Obama insists that in order to defeat the Islamic State, the U.S. and its allies have to take out Assad.
This is because he insists that the Islamic State has nothing to do with Islam — if that is the case, then what is it? Simply an anti-Assad resistance movement. This ignores, of course, all of the Islamic State's stated goals that go far beyond removing Assad. "Chuck Hagel on Fighting Islamic State: 'There Is No Military Solution,'" by David Rutz, Daily Caller, November 22, 2015:
…"Second, I always felt that we needed to more clearly define our political strategy, along with our military strategy, because it's my opinion, it certainly was the opinion of the former chairman of the Joint Chiefs of Staff, Marty Dempsey, he can speak for himself, but it was our opinion that there is no military solution to this. We are up against an ideology.
We are up against a reality of dynamics, a set of dynamics we've never seen before. Sophistication of social media, the military prowess, the tactical, strategic prowess that ISIS possesses, the funding. So we should more clearly define what is our political strategy. What are our priorities? Who is the enemy here? Is Assad the enemy or is ISIS the enemy?" "Do you think that we should not have Assad as our designated enemy right now? We should focus on ISIS?" Tapper asked.
Read it all here...................
posted by D.Swami Gwekanandam @ 1:40 PM


Obama calls Syrian refugees "pilgrims," promises "highest security checks"
The problem with his promise of security checks is that there is no way he can fulfill it. FBI top dog James Comey admitted it in October:
"We can only query against that which we have collected. And so if someone has never made a ripple in the pond in Syria in a way that would get their identity or their interest reflected in our database, we can query our database until the cows come home, but there will be nothing show up because we have no record of them."
"Obama on Thanksgiving urges generosity to Syrian refugees," by Roberta Rampton, Reuters, November 25, 2015: WASHINGTON (Reuters) – President Barack Obama urged Americans to show generosity to Syrian refugees in his Thanksgiving message on Thursday, reminding them that the Pilgrims who came to America in 1620 were themselves fleeing persecution.
"Nearly four centuries after the Mayflower set sail, the world is still full of pilgrims – men and women who want nothing more than the chance for a safer, better future for themselves and their families," Obama said in his address.
Obama's plan to accept 10,000 refugees from Syria became a lightning rod for political criticism after attacks, claimed by Islamic State militants, killed 130 people in Paris two weeks ago. The United States is leading an international coalition fighting the group in Syria and Iraq.
Read it all here.......
posted by D.Swami Gwekanandam @ 1:36 PM


Wilders demands fair trial in race baiting court hearing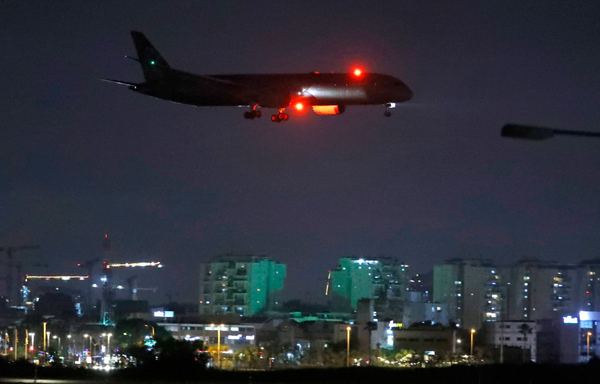 During the first meeting, the investigative judge told to me, "You should have a fair chance; the law will be interpreted broadly."
But the opposite has happened. All my 39 requests, all the requests from the defendant have been rejected. ... if all reasonable requests are rejected, then I cannot defend myself, and I apparently have to be sentenced at all costs.
I am taken to court for what I have said. But I have said nothing wrong. Fewer Moroccans, fewer Syrians, fewer Mexicans, fewer Russians, I do not see why stating that is punishable.
However, when Turkish members of the Dutch parliament call me a tumor that must be fought and when they compare me to Hitler, then there is no consternation, no massive complaints on pre-printed forms, no prime minister who speaks shame of it and no Public Prosecutor to come into action. What kind of country are we living in?!
Read it all here...................
posted by D.Swami Gwekanandam @ 1:23 PM


Pakistani ex-Muslim warns Europe; 'deport anti-democratic Islamists'
Sabatina James escaped death at the hands of her Muslim family for daring to refuse a life filled with beatings, incest, brutality and misery.
She's since left her native Pakistan for Germany via Austria, changed her name, converted to Catholicism, all the while escaping becoming just another statistic that's all too often glossed over by the Western media.
As reported by Donna Rachel Edmunds of Breitbart.com on Nov. 24, 2015, Sabatina James – not her real last name – is warning Europe of the Trojan Horse that is ISIS and al-Qaeda operatives swarming into the continent, all the while hiding in plain sight. The author of Only the truth sets us free: My life between Islam and Christianity, very well may have made more than a few of her adopted countrymen squirm when she plainly stated,
"Those who are unwilling to deport anti-democratic Islamists should not be surprised if more attacks to come. In other words, return recognized Islamists! Otherwise, they will undermine us while we are trying to win the war against the Islamic State." The author, human rights activist, media pundit and Islam critic held little back when she warned,
"Sharia is now finally with us, and the victims are primarily women. A parallel justice system is being practiced, one which maintains the mantra: either women submit to systematic violence, or they will be liquidated," she said. "In the midst of Europe we're talking about thousands of women living under a death sentence. Even within my family." Read it all here............
HT : Blazing Cat Fur
posted by D.Swami Gwekanandam @ 1:18 PM


Telling the truth about ISIS
The Chief Rabbi of England, Rabbi Jonathan Sacks, is a wise and sensitive man.
Yet his public statements both past and present, all too often perpetuate the mythology that "authentic Islam" rejects the version exhibited by ISIS savages. This mirrors the politically correct narrative of Islam being an enlightened monotheistic faith, which contributed to philosophy, science, and the arts.




"More generally we say in the name of the God of Abraham, the Almighty, merciful and compassionate God, that the religion in whose name atrocities are being carried out, innocent people butchered and beheaded, children treated as slaves, civilians turned into human shields, and young people into weapons of self-destruction, is not the Islam that once earned the admiration of the world, nor is its God the God of Abraham.
It was Nietzsche not the prophets who worshipped the will to power. It was Machiavelli not sacred scripture who taught that it is better to be feared than to be loved." – Excerpt of speech delivered in the House of Lords by Chief Rabbi Lord Sacks, October 30, 2014

In truth, no Chief Rabbi of England (or anywhere in Europe for that matter) can honestly reflect on Islam.




Chief Rabbis of European countries are usually theologically liberal on many issues, and they reside in countries with large, growing, hostile Muslim populations who share their forebears' penchant for honor killings, female genital mutilation, and generalized jihad.
Such tolerant perspectives are shaped by pragmatism and political correctness, and cultivated by a worldview fostered by virtue of their living in their host European countries. In a sense, their views mirror those of their leaders. Academic and theological credentials aside, it is these very qualities, which render them suitable candidates to become chief rabbis in liberal Europe.

Read it all here..............
posted by D.Swami Gwekanandam @ 1:11 PM


Paris, ISIS, and the Externalization of Evil
Only a few days have passed since the terrorist bloodbath in Paris, but it is already clear that the conclusions France and the West have drawn from the carnage are not only wrong, but likely to guarantee more of the same.
In short, they seem to believe that the terrorist acts of Nov. 13 were organized and carried out by ISIS and, therefore, destroying ISIS will prevent future terror and should become the priority. This is a dangerous delusion even if ISIS is proven to have been instrumental in the organization of the attacks, which is not the case to date.
Destroying ISIS, as desirable as that is by itself, will do nothing to reverse the frightening radicalization that has taken place in the burgeoning Muslim communities in Western Europe and increasingly in the United States. A radicalization that promises more mayhem for years to come, yet one that Western authorities refuse to fess up to let alone take decisive measures against.
That blaming ISIS is a classical case of the 'externalization of evil' psychological syndrome is not difficult to prove. Less than a year before the Paris events, in the Charlie Hebdo massacre, experts and pundits alike pointed to Al Qaeda and no one mentioned ISIS. Indeed, the audio claiming ISIS involvement was made by the French Islamist, Fabien Clain, who was sentenced to five years in jail in 2009 for recruiting jihadists for the Middle East at a time when nobody had heard of ISIS.
It is a fact that virtually all of the conspirators identified so far, as well as the thousands who flocked to jihad in Syria and Iraq, were born, raised and radicalized in Europe before ISIS existed. This is the disturbing reality that Western leaders refuse to admit that will continue to exist regardless of whether ISIS does or does not. Read it all here.......................
HT : Blazing Cat Fur
posted by D.Swami Gwekanandam @ 1:06 PM


Rapid development of aggressive radical Islam in Europe was underestimated
Sofia. "Incredibly rapid development of aggressive radical Islam in Europe was underestimated," said Alex Alexiev, expert in international security and chair of the Centre for Balkan and Black Sea Research, speaking for FOCUS News Agency in relation to the terror attacks carried out on November 13 in Paris.
In his words, the underestimation is a result mostly of stifling political correctness, multiculturalism, and similar "pathological" phenomena in a declining civilisation. "Politicians like Ms Merkel [German Chancellor Angela Merkel], who announced there is no limit to the number of refugees Germany could accept, are entirely to blame for the refugee flow.
This is a high degree of political idiotism, due to which she will not be remembered for good things in history. The vast majority of these so-called refugees are not persecuted for political or religious regions but simply know the moment they set foot on Western Europe's territory, their living standard will improve significantly, while they will not have to work," Alexiev commented.
He noted a county allowing this deserved solely contempt. "Tolerance, which is characteristic of the western civilisation, is one of its most attractive qualities. But being tolerant to those not tolerant is suicide," Alex Alexiev stated. Read it all here............
HT : Blazing Cat Fur
posted by D.Swami Gwekanandam @ 12:50 PM


Europe and Islam: A clash of failures
After the Charlie Hebdo attacks in January, and the horrific terrorist attacks in Paris this month, everyone has hastened to remind themselves that some of the first responders, and best citizens of France, are Muslims. This much is true.
But it's also true that Islam and France are in a complicated dance. Up to 70 percent of France's prison population is Muslim. Intellectuals fantasize about a religious revolution that is an Islam "Made in France." Michael Houellebecq's novel Soumission imagines Islamic vitality buying off French passivity and nihilism and bringing national renewal.
Others see the encounter between France and Islam looking like the Clash of Civilizations, as imagined by Samuel Huntington. But in truth, it is a Clash of Failures. France and Islam each hold out a universal promise for the world. And in each other, they see that promise revealed as a lie. As I wrote last week, for some Muslims, the modern world presents a crisis for Islam.
If Allah grants victories to the faithful community of believers, then Islam's current situation is a problem. The Islamic world has been in retreat for decades, if not centuries. The exit of colonial powers has left the Middle East and surrounding regions to corrupt governments, seduced by foreign intrigue or foreign aid.
Globalization sends constant reminders of the economic superiority of the West into the Muslim world, along with messages preaching the superiority of Western hedonism, human rights, and feminism. For certain Muslims, this is not an unfortunate turn in history, but a sign of the Muslim world's defection from Allah.
Islam must be purified to restore the ummah to the conditions of the early centuries of the faith. Islam's failure to conquer, or even to produce workable, livable arrangements with its own domain, becomes an invitation to fundamentalism and conflict. Read it all here...........
HT :
Blazing Cat Fur
posted by D.Swami Gwekanandam @ 12:46 PM


How the Paris attacks shook my faith in the Archbishop of Canterbury
The Archbishop of Canterbury, we heard during the BBC's Songs of Praise broadcast last Sunday, 'doubted God' after the Paris attacks. On a walk on Saturday (he told listeners) he said to God, 'Where are you in all this?'
As we are in confessional mood, here's an anxiety of my own. The Paris atrocity has not occasioned me any new doubts, but Justin Welby's remarks have caused me to doubt Archbishop Welby. Speaking on behalf of God, I have to ask the Archbishop: 'Justin, where are you in all this?'
I'm not a believer, but I try to understand what believers believe. Christian theology has a long and distinguished intellectual history; faith's most difficult conundrums have all been raised and answers (acceptable or otherwise) have been offered to all the obvious questions. Read it all here, subscription required..............
HT : Blazing Cat Fur
posted by D.Swami Gwekanandam @ 12:33 PM


People's Cube:Anti-terror posters deemed 'unsafe' for the Jihad on campus (satire)
These posters and stickers were plastered all over five major American campuses in the second week of November.
Two universities in D.C. and three in Southern California – making fun of local anti-Israel groups, Students for Ju stice in Palestine (SJP) and Muslim Students Association (MSA), pointing out their support for Jew-hatred and violent jihad…
While the identities of those who designed the posters and put them up around the campuses can be neither confirmed nor denied, the responsibility for the campaign was claimed by the David Horowitz Freedom Center here and here.
In addition, FreedomPost.us posted a one-minute video with the posters (below) in their story, If You're A Hamas-Supporting Anti-Israel College In SoCal Or DC, These Posters Are On Your Campus. Read it all here..................
HT : Blazing Cat Fur
posted by D.Swami Gwekanandam @ 12:32 PM


'There is no future for Jews in Europe', says Brussels' chief rabbi
Brussels' chief rabbi has warned there is 'no future for Jews in Europe' following the Paris attack and lockdown across Belgium.
Rabbi Avraham Gigi was interviewed on Israeli radio when he gave the bleak outlook for Jewish people in Europe. He warned that people were afraid to walk the streets or meet up in large groups following the attacks which claimed the lives of 130 people and injured more than 300 others.
The Jerusalem Post reported Rabbi Gigi's comments to local radio station 103FM. He said:'There is a sense of fear in the streets, the Belgians understand that they too are targets of terror. Jews now pray in their homes [as opposed to at synagogues] and some of them are planning on emigrating.'
Rabbi Gigi told listeners that Brussels has been paralysed since the attacks. He said: 'The synagogues were closed, something which has not happened since World War Two. People are praying alone or are holding small minyanim [small prayer groups] at private homes. Schools and theatres are closed as are most large stores and public events are not permitted.
We live in fear and wait for instructions from the police or the government,' He said Brussels had a Jewish population of approximately 25,000 with a further 18,000 in Antwerp. In total there are 50,000 Jewish people in Belgium with the remainder scattered across smaller communities. Rabbi Gigi claimed that many Jewish people in Belgium were considering leaving the country. Read it all here...............
HT : Blazing Cat Fur
posted by D.Swami Gwekanandam @ 12:25 PM


Sweden's Muslim Christmas Show
From the night of the Paris attacks until Tuesday, when Sweden's government announced it was reversing its open-borders policy, Sweden was in a state of turmoil.
No matter what the government said, it accomplished nothing — other than making the Swedes increasingly livid. When Prime Minister Stefan Löfven accused his people of being naïve about radical Islamism, anger exploded on social media.
You could read comments such as: "No. Some of you have been naïve. The rest of us have been labeled fascists and other ugly things." The announcement that a person such as Dirawi, who professes to be of the Islamic faith and who according to Islamic scholars should believe that the celebration of the birth of Christ is a heathen tradition, will be Christmas Host, sparked widespread expressions of anger and disappointment on social media.
Comments were posted on Twitter, such as: "Public Television has declared war on Christian Sweden by choosing Muslim Gina Dirawi as Christmas Host! It is shameful!" And, "If things continue down this road, by next Christmas, Christmas ham will be banned." Read it all here......................
HT : Blazing Cat Fur
posted by D.Swami Gwekanandam @ 8:37 AM


West Germany's Former Chancellor Predicted Europe Would Have an Assimilation Problem
In 1990, former West German Chancellor Helmut Schmidt told me in an interview that massive Islamic immigration into Europe kept him awake at night.
The sign reads, " No special treatment for Islam"

Between pinches of snuff, Schmidt said he worried Muslims wouldn't assimilate, and that this would become a big problem for the continent.
Schmidt's ruminations are worth remembering following French President François Hollande's visit to President Barack Obama Tuesday to ask for help in what he has called France's war on ISIS. Hollande, who has been much more assertive than his host on defeating ISIS, to say the least, has been candid that "complicity from the inside" is one of the problems he will have to tackle.
I won't quote Schmidt directly out of deference to the quarter-century that has passed. But I distinctly remember thinking his comment would be the lede paragraph. Some European pols like Jean-Marie Le Pen were saying things like this back then, but here was a big Social Democrat who had led West Germany for eight years talking this way.
I also remember the disappointment I felt when about a half hour later, Schmidt sought me out—the interview took place in Seoul, South Korea, where Schmidt was attending a big confab—and asked me to please not use what he had told me. It would cause him a lot of problems back home, he explained. Read it all here.........
HT : Blazing Cat Fur
posted by D.Swami Gwekanandam @ 8:32 AM


Channel4 expose on muslim women in the UK and support for the Islamic State
Thursday, November 26, 2015
This is on Dispatches Channel 4 which Buck posted the link to this morning but needs a VPN to watch outside of the UK and even that is iffy.
But thanks to Liberty Dk, here is a link to the whole documentary on Youtube.
Thanks to Vlad Tepes
posted by D.Swami Gwekanandam @ 10:05 PM


ARCHIVES
Previous Post
Links
My Links
Nuffnang
Test
Military Related Links
Q&A Battle of Mogadishu
Black Hawk Down
Ranger Awang Rawang -
George Cross
Combat Art
Malaysian Military
Military Dictionary
Infantry Magazine
4th Inf Div Mech
Okinawa Marine Page
Stabilisation Force
Quadrant Magazine
History Malaya
The War Against,
Indonesia
Lest We forget
Malayan Emergency
Collection
Australian Army News
Wars of Vietnam
RAAF School In M'sia
Brits In S'pore and Malaya
S'pore-Malaysia Relations
Allied Participation In
The Vietnam War-,
Malaysia Included
Short Military Fiction
Singapore
Aussies At War
Combat In The Jungle
History Of The
British Army
Remembering
The Gurkhas
In Malaya
Royal Navy
Combat Tracker Team
Sixties Timeline
Institue of Defence and
Strategic Studies
Singapore Window
Singapore Armed Forces
Website
Panzer Divisions WW2
Basics Of Warfare
Violence In The Congo
Malaysia & United Nations
West Point
Military Academy
RMA Sandhurst
OCS Portsea
RMC Duntroon
NZ Forces
Military Colleges
Indonesian Military
& Democracy
Indonesia At
The Crossroads
World War 1 Document
Archive
Explore World War 1
Explore World War 2
World War 2 Net
World War 2 In Europe
Book References-
Insurgency Malaya
Malayan Emergency
Collection
Lessons From Malaya
Malaya,1948:Britain's
"Asian Cold War"
NZ Forces In Borneo
Malayan Emergency-
Australian Pespective
Malaya, My Far East
Slim School
Cameron Highlands
The Undeclared War
(Indonesian Confrontation)
-Book Review
The Queen's Gurkha
Signals
During
Confrontation
Brief History 4th RAR
In Malaya & Borneo
Aussies At War
Against Indonesia
Conflict and Confrontation
in SEA,
1961-1965,Britain,
US and the creation of Malaysia
D-Day(Operation
Overlord)
OMAHA Beachhead
-Historical
Division War
Department
Vietnam Resources
For The Historian
The Royal Irish Rangers
Queen's York Rangers
Early Ranger History
75th Ranger Regiment
Roots of Honor
-Histories
of the 14th U.S. Infantry
US Army Homepage
Under fire images
from Vietnam
Vietnam,
Death & Home
Photos, Articles,
and Research
on the European
Theater
in World War II
Complete Articles
On Middle East Conflict
The Israeli War
Of Independence
IDF Israel
Middle East And
Jewish Studies
The Quest For Peace
In The Middle East
US Coast Guard History
Memories Of Combat
Women In Combat
Korean War
Combat Photos
Photographing
Under Fire
Under Fire
US Army
Public Affairs
Military Equipment
Guide
The History Net
Canon, Machine Guns
And Ammunition
HK Assault rifles
AK Assault Rifle
Homepage
Modern Firearms
Main Battle Tanks
Former USSR
M1A1 / M1A2 Abrams Main
Battle Tank
, USA
Main Battle Tank:
Challenger 2
Leopard 2A6
Leclerc Main
Battle Tank
Israeli Main
Battle Tank
Swedish Armor
Infantry Fighting
Vehicle-Bradley
Italian IFV
French IFV
British IFV
Definition IFV
Scandinavian Armor
For Adventure
Training
Contact

My Land
Infantry
Weapons

Google News
World
News From Israel
Skull

Soldier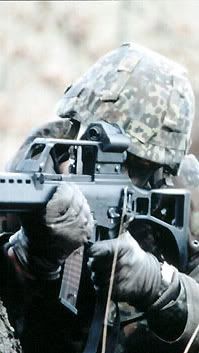 Skull

Warriors

Managers
of
Death &
Destruction

Bloody Minded

Queen of the
Infantry
Follow Me!
Brave Men
Powered by