A Very Happy Chinese New Year 2016
Friday, February 12, 2016
To all Chinese who are celebrating this
Chinese New Year
With fondest Wishes and Love
Major (Rtd) D Swami and family
posted by D.Swami Gwekanandam @ 5:56 PM


Obama's Baltimore Mosque Speech Was a Dangerous Fantasy
Friday, February 05, 2016
For seven years now, the president has reprimanded the American people for their attitudes about Islam.
And Barack Obama's big speech to the Islamic Society of Baltimore — granted, filled with many harmless platitudes — was no different, leaving little room for any honest dialogue about ideology or faith.
Many of the president's ideas about "tolerance," in fact, are antithetical to the American experience, and not something to celebrate. Acceptance of outsiders is an American virtue, yes. Do we have to embrace all ideas, as well? Obama has conflated tolerance of individuals and groups with tolerance of a select belief system — one that he demands be immune from criticism.
We certainly don't want people attacking peaceful Muslims, but it's irresponsible and intellectually obtuse to act as if the pervasive violence, misogyny, homophobia, child abuse, tyranny, anti-Semitism, bigotry against Christians, etc. that exist in large parts of Islamic society abroad has absolutely nothing to do with faith.
This week, Obama spoke about the evils of Islamophobia to a group that featured women covered, subordinated, and segregated from men. I'm happy he's open-minded about that sort of thing. Americans are free to practice their faith in any way they choose. But I'm not sure why all of us should feel obligated to celebrate this kind of narrow-mindedness.
You will remember how offended liberals get when presidential candidates visit Bob Jones University or Mormons fund campaigns they find objectionable. Why is this different? Take this CNN headline: "Obama rebuts anti-Muslim rhetoric in first U.S. mosque visit." What does it mean? In the piece, we learn that the president reacted to "young Muslim parents whose children are worried about being removed from the country."
I know of no Republican candidate — or anyone of note on the right, or anywhere else for that matter — who has ever suggested any policy resembling this. Not even Donald Trump. A president who wanted to bring people together would have dismissed this as a preposterous idea. He would have explained that no one in American politics is plotting to kick Muslims out of the country.
He could have pointed out that in the United States, these children will enjoy more religious freedom than any Islamic nation offers, and be free of virtually any religious or factional violence — but that in this country, people still have the freedom to be critical of one another's beliefs and even denounce them. This freedom is a lot more useful than dangerous notions about "tolerance."
Read it all here..................
posted by D.Swami Gwekanandam @ 8:22 PM


Obama had Georgetown U cover "JESUS" but didn't have Baltimore mosque cover "ALLAH"
It was three and a half years ago: Obama asked Georgetown University to cover over IHS, which is an abbreviation for Jesus derived from IHΣ, the first three letters of the name Jesus in Greek, while he was speaking there.
But yesterday Obama stood without hesitation under the Arabic for Allah at the Islamic Society of Baltimore. "Georgetown Says It Covered Over Name Of Jesus To Comply With White House Request," CNS News, May 7, 2012:


(CNSNews.com) – Georgetown University says it covered over the monogram "IHS"–symbolizing the name of Jesus Christ—because it was inscribed on a pediment on the stage where President Obama spoke at the university on Tuesday and the White House had asked Georgetown to cover up all signs and symbols there.
As of Wednesday afternoon, the "IHS" monogram that had previously adorned the stage at Georgetown's Gaston Hall was still covered up–when the pediment where it had appeared was photographed by CNSNews.com.
Read it all here...................
posted by D.Swami Gwekanandam @ 5:38 PM


Obama at Muslim Brotherhood-linked mosque: "Islam has always been part of America"
In FrontPage today I discuss the remarkable falsehoods Barack Obama purveyed at the Islamic Society of Baltimore yesterday.
"When Barack Obama visited the Muslim Brotherhood-linked Islamic Society of Baltimore on Wednesday, he said: "The first thing I want to say is two words that Muslim Americans don't hear often enough: Thank you."
While Obama has been President, Muslims have murdered non-Muslims, avowedly in the cause of Islam, at Fort Hood, Boston, Chattanooga, and San Bernardino, and attempted to do so in many, many other places. Imagine if armed Baptists screaming "Jesus is Lord" had committed murder, and explained that they were doing so in order to advance Christianity, in four American cities, and had attempted to do so in many others.
Imagine that those killers were supporters of a global Christian movement that had repeatedly called for attacks on U.S. civilians and declared its determination to destroy the United States. Imagine how incongruous it would be in that case for the President of the United States to visit a church and say:
"The first thing I want to say is two words that Christian Americans don't hear often enough: Thank you." And imagine how unlikely it would be that Barack Obama would ever have done that. But his visit to the Islamic Society of Baltimore was the apotheosis of the Muslim victimhood myth, as he signaled yet again to the world (and worldwide jihadis) that in the U.S., Muslims are victims, victims of unwarranted concern over jihad terror, and thus that concern is likely to lessen even more, as Obama dismantles still more of our counter-terror apparatus.
Read it all here..............
posted by D.Swami Gwekanandam @ 5:34 PM


Sorry establishment Republicans, The Donald isn't dead yet
If Donald Trump had won in Iowa on Monday night, everybody would still be saying what a brilliant candidate he is.
His decision to shun that Fox News debate, just four days before the caucuses, would be seen as a tactical masterstroke. Looking at his poll lead ahead of the New Hampshire primary next week, journalists would be saying that he had effectively secured the Republican party nomination.
He didn't win, though. He came second, almost third, and now the narrative about the Trump phenomenon can be turned upside down. Trump's refusal to abide by the established rules of campaigning was foolhardy. Ducking the debate was a big mistake.
The victory of Ted Cruz, the conservative 'grassroots' candidate, proved the enduring power of organised politics. And the late surge for Marco Rubio — who surprised everyone by finishing just 1 per cent behind Trump — showed that, despite all the disgruntlement among Republican voters, the party establishment can still come out on top.
Trump's barmy rebellion now looks ready to collapse, and people will ask if the celebrity businessman was ever that serious about becoming president. Before dismissing Trump's candidacy, however, it's worth examining what he has achieved.
He won 24 per cent of the vote (against Cruz's 28 per cent and Rubio's 23 per cent) in Iowa, a state in which, until a few weeks ago, nobody thought he had a chance. Trump has rather sweetly spent almost $500,000 on 'Make America Great Again' baseball hats. He appears to have spent almost nothing on boring but important activities such as canvassing or researching voter preferences, however.
He has given his campaign about two-thirds of its $19 million funds ('It's not worth it!' he tweeted this week), but that sum looks piddling compared with the $47 million raised by Cruz or the $112 million behind Hillary Clinton. Still, through the sheer force of his personality, and his media shock value, he almost pulled off a ridiculous victory.Read it all here...................
HT : BCF
posted by D.Swami Gwekanandam @ 7:08 AM


Obviously Vladimir Putin Has Been Reading This Blog
The Russian airforce conducted a mock nuclear strike against Sweden during war games less than three years ago, Nato has said.
The 2013 exercise, which saw a contingent of Russian aircraft approach Swedish airspace after crossing the Gulf of Finland, was one of several examples of dummy nuclear attacks against Nato and its allies in recent years, according to a new Nato report.
"As part of its overall military build-up, the pace of Russia's military manoeuvres and drills have reached levels unseen since the height of the Cold War," Jens Stoltenberg, the secretary general of Nato, wrote in his annual report for 2015.
"Over the past three years, Russia has conducted at least 18 large-scale snap exercises, some of which have involved more than 100,000 troops." "These exercises include simulated nuclear attacks on Nato Allies (eg, ZAPAD [a large-scale Russian military exercise]) and on partners (eg, March 2013 simulated attacks on Sweden)," he added. Two Tupolev Tu-22M3 strategic bombers escorted by four Sukhoi Su-27 jet fighters crossed the Gulf of Finland and came within 24 miles of Swedish territory off the island of Gotland, 100 miles from Stockholm, on March 29, 2013.
They veered off after apparently completing dummy bombing runs against targets believed to include a military base in southern Sweden and the headquarters of Sweden's signals intelligence agency outside Stockholm. The incident caused controversy in Sweden at the time because the Swedish military was caught unprepared and had to rely on Danish airforce jets, operating as part of a Nato's Baltic air policing mission, to respond. Nato declined to comment further on the incident, saying it has "nothing to add" to the statement in the report. Read it all here.................
HT : BCF
posted by D.Swami Gwekanandam @ 6:56 AM


Sharia and Non-Muslims
Sharia law is the most important part of Islamic doctrine.

Sharia is Islam; Islam is Sharia. Sharia includes law, but it also includes how to raise a family, theology, philosophy and every aspect of daily living. Sharia law includes pronouncements for both Muslims and non-Muslims (Kafirs).
Sharia is a manual for a civilization. Sharia does not allow free speech. It is forbidden to make a joke about Mohammed. Blasphemy is forbidden. The US is following Sharia when it allows the UN to determine that Muslim refugees come to America and not Christians. We have Sharia compliant textbooks now in Tennessee.
We hesitate to anger Muslims or criticize Islam. In Europe Islamic rape is accepted behavior. Sharia says that our Constitution is manmade and a product of ignorance. Sharia is Allah's law and must replace all other governments. Countries that adhere to all of Sharia are Saudi Arabia, Afghanistan and Yemen.
HT : BCF
posted by D.Swami Gwekanandam @ 6:52 AM


Sweden: Islamic State flag and "Pray to Allah or die" painted on wall of school
Back in 2007 I was a speaker at a conference in Berlin sponsored by the U.S. State Department and the German Foreign Ministry.
As the day wore on, speaker after speaker talked about the growing problem of jihad terrorism in Europe, although of course all the speakers except me spoke about it only with multiple euphemisms and circumlocutions.
At one point someone in the audience asked one of the speakers, who was a German government official, why Europe was importing so many Muslim migrants if they were the cause of so much trouble. He immediately replied that the cultural and economic benefits that the migrants brought to Europe far exceeded any difficulties that they presented. Other speakers hurried to echo his statement.
That was in 2007, and I doubted that the benefits outweighed the drawbacks even then; now it should be clear to everyone that they don't, but it isn't. Some will say, particularly because this graffiti is in English, that it was painted by some "right-wing" foe of immigration. Maybe it was. In that case, it is a sign that the massive influx of Muslim migrants is raising concerns about jihad terror among European citizens, and European authorities are not addressing those concerns.
If non-Muslims wrote it, it is a sign of the growing frustration in Europe, and the coming strife.
"4/02/2016 – HOVMANTORP, Sweden – 'Pray To Allah Or Die,' Breitbart, February 4, 2016 (scroll down):

What appears to be an Islamic State battle flag has been painted on the wall of a school along with the words' Pray to Allah or Die', reports Sweden's state radio. Police were called when the graffiti was discovered, but at present they have no suspects for the crime, admits a spokesman. The headmistress of the school told media the sign made her feel "uncomfortable".
No kidding, really? Jihad Watch
posted by D.Swami Gwekanandam @ 6:36 AM


Germany: Four Muslim migrants arrested for Islamic State plot
16 million more Muslim migrants are headed to Europe this year.
All who dissent will be branded as bigoted Islamophobes and will suffer various difficulties. All people must love our glorious multicultural future! Or else.
"German police arrest Algerian suspects over 'Berlin IS plot,'" by Hui Min Neo, AFP, February 4, 2016 (thanks to Pamela Geller): Berlin (AFP) – German police Thursday arrested three Algerians suspected of links to the Islamic State group after raids targeting several sites, including refugee shelters where some of the suspects lived. In all, four Algerians "from the jihadist scene are under investigation over suspicions that they are planning a serious act threatening the security of the state", Berlin police said.
The group was suspected of planning a possible strike against the German capital, a spokesman for Berlin prosecutors told AFP. The alleged involvement of Algerians in an IS plot and the link to refugee shelters is expected to add fuel to a raging debate over the 1.1 million asylum seekers that Germany took in last year.
Read it all here...................
posted by D.Swami Gwekanandam @ 6:32 AM


Obama: "Islam prohibits terrorism, for the Qur'an says whoever kills an innocent, it is as if he has killed all mankind"
Obama said: "The Qur'an says whoever kills an innocent, it is as if he has killed all mankind."
This is what the Qur'an really says:
Because of that, We decreed upon the Children of Israel that whoever kills a soul unless for a soul or for corruption in the land — it is as if he had slain mankind entirely. And whoever saves one — it is as if he had saved mankind entirely. And our messengers had certainly come to them with clear proofs. Then indeed many of them, after that, throughout the land, were transgressors. (5:32)
First, note that this is not a general moral principle applying to everyone, as Obama implied, but one only for the Children of Israel. Nor is it is not a general prohibition of killing: there are big exceptions for those who kill "for a soul or for corruption in the land."
And it concludes that even after this command was given, "many of them, after that … were transgressors" — so all it is really saying is that Allah gave a command to the Children of Israel and they transgressed against it. It isn't anything more than yet another Qur'anic castigation of the Jews. Also, it is followed in the Qur'an by 5:33, which specifies the punishment for the corruption and transgressions of the Children of Israel:
"Indeed, the penalty for those who wage war against Allah and His Messenger and strive upon earth corruption is none but that they be killed or crucified or that their hands and feet be cut off from opposite sides or that they be exiled from the land. That is for them a disgrace in this world; and for them in the Hereafter is a great punishment."
Read it all here.................
posted by D.Swami Gwekanandam @ 6:29 AM


Sweden: Death by Immigration
Thursday, February 04, 2016
The atmosphere on Swedish social media is now almost revolutionary. People post videos of themselves accusing the government of murder, of filling Sweden with violent people.
When Alexandra Mezher was murdered, she was alone in the residence with ten asylum seekers. She was stabbed by one of the "children" she cared for.
When National Police Commissioner Dan Eliasson appeared on the "Good Morning Sweden" TV show, the day after Mezher's murder, he expressed sympathy for the murderer, but barely mentioned the victim.
This sparked frenzied outrage on social media. Mass immigration is continuing to claim victims in Sweden. Murder, assaults and rape have become everyday occurrences in this small country, with a population just short of ten million, which last year opened its doors to almost 163,000 immigrants.
The latest victim is 22-year-old Alexandra Mezher. She was stabbed to death last week by a so-called unaccompanied refugee child at the asylum house where she worked. Although the massive influx of asylum seekers has decreased drastically since January 4, when Sweden implemented border controls on the Swedish/Danish border, the people who are already here pose a giant problem to municipalities, police and citizens. The police are fighting a losing battle against street crime, as well as daily incidents at asylum houses – general disturbances that include fights, rapes and threats.
Read it all here...................
posted by D.Swami Gwekanandam @ 9:00 PM


Video: Robert Spencer on Newsmax on Obama's mosque visit
posted by D.Swami Gwekanandam @ 8:40 PM


Swedish church to collect funds to build mosque
How wonderful. How sweet and charitable and generous and loving.
Maybe the Muslims who go to this mosque once it is built will look upon their Christian neighbors with gratitude, and treat them kindly. More likely, however, they will see the Christians' generosity as their due, since the Qur'an commands Muslims to fight against the "People of the Book" and force them to pay the jizya, a tax from which Muslims are exempt.
So non-Muslims paying money to Muslims is the divinely-ordained order of things, and doesn't exempt these Christians from the general commands Muslims have in the Qur'an to wage war against and subjugate unbelievers. It is conceivable that the Muslims who go to this mosque could one day attack and destroy the church whose people collected money to build the mosque, and they will do so because they believe this is what the Qur'an tells them to do, and Christians being nice to them doesn't mitigate the Qur'anic command.
The Swedish church in Naka is the Christian Church today in microcosm. All denominations. This is today's Christianity. This is the Christianity of Pope Francis, and Patriarch Gregory III Laham, and Bishop Robert McManus, and Rick Warren, and so many other clerics who think that if they ignore and deny the problem of Muslim persecution of Christians, and pursue their chimerical and fruitless "dialogue," that all will be well, and that those who tell the truth about what is happening are a continuing danger to the Church.
Well, they have the Church they want now, and as the years go by, it will become clear to everyone what they have done, and what unimaginable damage and destruction they have enabled. "Swedish church to collect funds to build mosque," Christians in Pakistan, February 3, 2016 (thanks to The Religion of Peace):
Read it all here................
posted by D.Swami Gwekanandam @ 8:38 PM


Hillary Clinton and the Dead Cow
Hillary Clinton and her driver were cruising along a country road one evening when an ancient cow loomed in front of the car.
The driver tried to avoid it but couldn't - the aged bovine was struck and killed. Hillary told her driver to go up to the farmhouse and explain to the owners what had happened.
She stayed in the car making phone calls to campaign donors. About an hour later the driver staggered back to the car with his clothes in disarray. He was holding a half-empty bottle of expensive wine in one hand, a Cuban cigar in the other, and was smiling happily, smeared with lipstick.



"What happened to you?" asked Hillary. "Well" the driver replied "the farmer gave me the cigar, his wife gave me the wine, and their beautiful twin daughters made mad passionate love to me". "My God, what did you tell them?" asked Hillary.
The driver replied "I just stepped inside the door and said, I'm Hillary Clinton's driver and I've just killed the old cow.
The rest happened so fast I couldn't stop it".
posted by D.Swami Gwekanandam @ 7:50 PM


Migrants in Murmansk go too far with Russian girls: Some in hospital, some in jail
Migrants from the Middle East, hitting a night club near the Norwegian border in the Murmansk region, started harassing Russian young women, and realised too late that they were not in the EU.
Russian men, as they should have known, and as our picture suggests, are slightly different to those in the West. Though the police authorities have no wish to talk about it, in effect denying mass injuries to a group of migrants, local social network users were happy to share their commentaries on the incident.
The trouble started when Norway expelled about 50 Middle Eastern and Afghanistan migrants for "bad behavior" back to Russia, which they'd passed through on their way to the land of milk, honey and liberal-minded blondes. Once in Russia, the testosterone-charged 'refugees' decided to go out for some fun at the local "Gandvik" discotheque, and oblivious to where they were, decided to start groping the Russian girls.
The problem came down to the fact that in Murmansk, men just aren't brainwashed into the tolerance of 'enlightened' Europe. Judging from the comments of local social network users, they tried to run away and hide, but they were found and "educated." If entire squadrons of police hadn't arrived, the situation would have gotten really bad, especially in view of the frosts of Murmansk.
To make things even worse for the migrant gropers, judging by the identical reaction of the police, the agents of law enforcement did not differ in tolerance level. So while they did tell the enraged locals not to resort to lynching, they quietly assisted in the educational process, according to news.li. Results: 18 in the hospital, 33 in the local detention centre, and a burning desire among them all to go back home. "Welcome to Russia. We're delighted to have visitors, but you mustn't forget, you are guests here."
This Is England
posted by D.Swami Gwekanandam @ 6:36 PM


One wonders why America, a nation of immigrants, can be suddenly so receptive to Donald Trump's anti-immigration rhetoric
The best answer, so far, is that immigration does not seem to work any more the way it did, at least for certain groups of immigrants.
A similar situation has arisen in Europe. In 2009, the American journalist Christopher Caldwell famously characterized the changes that a massive non-European, non-Judeo-Christian, immigration was forcing over Europe as a "revolution." We may now be on the brink of a counter-revolution, and that can be as violent and far-reaching as revolution itself.
Last year's massacres in Paris (the attacks on satirical cartoonists and a kosher supermarket's customers in January 2015, then the

November 13

killing spree) were a tipping point : the French – and by extension, most Europeans — realized that unchecked immigration could lead to civil war. Then there was the Christmas crisis in Corsica, a French island in the Mediterranean.
On

December 24

, a fire was activated at an immigrant-populated neighborhood in Ajaccio, the capital of Southern Corsica. As soon as the firemen arrived, they were attacked by local youths, Muslims of North African descent. Such ambushes have been part of French life for years.
This time, however, the ethnic Corsicans retaliated; for four days, they rampaged through the Muslim neighborhoods, shouting Arabi Fora! (Get the Arabs out, in Corsican). One of Ajaccio's five mosques was vandalized.
Read it all here................
posted by D.Swami Gwekanandam @ 6:07 PM


Jasser: Obama Cozying Up With Mosque With Links To Extremism - Outnumbered
Dr Zuhdi Jasser: Obama Cozying Up With Mosque With Links To Extremism
Outnumbered Controversy Over Baltimore Mosque Chosen For Presidential Visit

HT : VT
posted by D.Swami Gwekanandam @ 5:34 PM


Wouldn't it be great if the government paid for you to take taxis everywhere? Like even if it was a hundred yards down the road and back?


HT : VT
posted by D.Swami Gwekanandam @ 5:30 PM


The State of things in Amarillo Texas today due to influx of muslim immigrants
posted by D.Swami Gwekanandam @ 5:21 PM


Taliban assassinate 10 year old boy who fought them
Ten-year-old boy hailed a hero after he fired rockets at Taliban fighters as he helped defend his village from attackers is shot dead by terror group assassin.
Wasil Ahmad was shot twice in the head by insurgents in Tirin Kot, the capital of the Uruzgan province, local police have revealed. The child had fought the Taliban alongside his uncle on many occasions and pictures on social media show him holding an automatic weapon and wearing uniform and a helmet.
Deputy police chief of Uruzgan province, Rahimullah Khan, said that unknown gunmen he referred to only as insurgents had killed the boy near his home. Ahmad's uncle was formerly a Taliban commander who changed allegiance to the government and was appointed local police commander in Khas Uruzgan district, Khan said.
The Afghanistan Independent Human Rights Commission laid blame for the boy's death with his family, the government and the Taliban, a militant group that has been fighting a 15-year insurgency. Spokesman Rafiullah Baidar said that local police had hailed the boy as a hero after he battled a Taliban siege following the death of his father in fighting. Read it all here...............
HT : BCF
posted by D.Swami Gwekanandam @ 5:12 PM


Walsall terror trial: 'Slave' wife denies ISIS-related crime
A woman from Walsall has gone on trial for failing to alert authorities that her "bullying" husband who treated her like a "dog and a slave" was about to join Islamic State in Syria.
Muslim convert Lorna Moore, aged 33, is accused of failing to tell authorities that her husband Sajid Aslam, 34, was planning to leave for the Middle East. Moore had tried to eject her husband from their home in Glebe Street, Walsall, but was allegedly advised she would go to "hell" if she did.
Then on August 23, 2014, Aslam, a supply teacher said to harbour fundamentalist views, left for Syria. He was dropped off at Stansted airport by Ayman Shaukat, the treasurer of the Walsall Islamic Centre, jurors were told. Shaukat, 27, is on trial at the Old Bailey accused of assisting Aslam and another man on their way to fight for ISIS.
They formed part of a group of men from Walsall who travelled to Syria in 2014, at least one of whom has since been killed. Moore allegedly failed to disclose to police information which might have stopped her husband from going.
Prosecutor Julian Christopher QC told jurors that Moore was born in Northern Ireland and raised a Protestant but converted to Islam having met Aslam at Manchester Metropolitan University. They had an Islamic marriage and two children in "quick succession", settling down in a house in Glebe Street. Read it all here.............
HT : BCF
posted by D.Swami Gwekanandam @ 5:07 PM


Obama visits Mosque, lies, blathers, talks about Obama, pretty much what you'd expect
"The very word Islam comes from 'Salam' – peace," he said. "The standard greeting is 'As-Salaam-Alaikum' – 'Peace be upon you,'" he explained.
( Actually that is a lie - It comes from the term "aslama", which means "to surrender" or "resign oneself" Let this Muslim preacher explain not Imam Obama. )
The Arabic word salaam (سلام) ("Peace") has the same root as the word Islam. One Islamic interpretation is that individual personal peace is attained by utterly submitting to Allah.
"Like so many faiths, Islam is rooted in a commitment to compassion and mercy and justice and charity.
"Whoever wants to enter paradise, the prophet Mohammad taught, let him treat people the way he would love to be treated," he said as the audience applauded."For Christians like myself, I'm assuming that sounds familiar," he continued. Read it all here...................
HT : BCF
posted by D.Swami Gwekanandam @ 4:17 PM


Jihad or Death: Daesh Beheads Dozens of Own Militants for Desertion
Daesh terrorists have executed more than 20 of their own militants for deserting the jihadi cause in Iraq's northwestern province of Nineveh, local sources reported on Saturday.
The militants captured a group of men who were fleeing the battleground in Mosul city of Nineveh province, and executed them in public in an attempt to terrorize its members who may want to leave their posts in the war-torn region.
According to the source, the Sharia Court decided to behead the dissidents on charges of treason. The Jihadists were decapitated in central Mosul in front of hundreds of people, mostly Daesh members and commanders.
Last week, CNN said that Daesh was forced to cut its fighters' salaries by as much as 50 percent, citing documents it had obtained from Daesh-controlled territories. Read it all here.............
HT : BCF
posted by D.Swami Gwekanandam @ 11:12 AM


Karma is a Bitch - The injustices heaped on Anwar and Badawi
Malaysiakini : What goes around, comes around. So dictate the laws of karma.
In the not too distant past, a politician in the upper echelons was unceremoniously removed, shamed, degraded, beaten and imprisoned. Then too, many leaders in Umno had toed the line, remained silent or lent their voices to the chorus of assailment.
And now, the architect of that poignant episode, which served as the impetus for the events that changed the Malaysian political landscape, has a front row seat to witness a similar scene unfold.
This time, it is his son who has been forced out of power while those in Umno continued to remain aphonic. Therein lies the problem with Dr Mahathir Mohamad - it is difficult to feel sympathy for a man who exhibited little or no compassion in deposing his political foe. Whenever the former premier points a finger at another accusing him of being unjust or abusing his position, he has four pointing back at him.
One wonders if Mahathir is reflecting on his past deeds at this juncture, and coming to terms with how over the decades, fate had dictated that he transforms from invincible to vulnerable.




Then again, he is a politician to the core, one through whose veins course the art of Machiavelli, where statecraft is managed with cunning shrewdness.
Same strategies
And now, his successors are employing the same strategies to retain their grip on power. He has taught them well. While he might be suffering from amnesiac spells that have disconnected his medial temporal lobe responsible for storing memories, the people, however, have not forgotten.
Hence, it came as no surprise that when a photograph depicting Mahathir's wife embracing their son following his forced resignation as menteri besar circulated on social media, some expressed sadness and sympathy, others recalled certain incidents during his tenure. Furthermore, Mukhriz Mahathir is not Anwar Ibrahim. Charlatan or otherwise, the latter is perhaps the most courageous politician to have emerged from the Umno ranks in recent times.
And it is ironic that his detractors with lesser testicular fortitude continue to harp on his real or fabricated sexual orientation to disparage his manhood. Mukhriz, on the other hand, is nothing more than his father's son. He ascended the political hierarchy due to his surname, which opened doors without effort on his part. The son of the former premier is not a fighter. He would not want to risk landing in prison or taking to the streets, let alone being dealt a black eye.
However, Mahathir's adversaries would be committing a fatal error in believing that the move against his son would bring the nonagenarian to his knees. They have struck him where it hurts most.

Mahathir is a predator, and such creatures are most ferocious when wounded.
The killer instinct does not mellow with age. And the wound inflicted has left his heart bleeding. If at all Mahathir was on the brink of relenting and ending his campaign to remove the current prime minister, the ouster of his son would renew his zeal for blood.
For now, it is no longer about politics. It is personal.
posted by D.Swami Gwekanandam @ 11:06 AM


Hugh Fitzgerald: On Obama, the First Muslim President of the United States, Islam, and History
"'Thomas Jefferson's opponents tried to stir things up by suggesting he was a Muslim. So I was not the first,' Obama said, sparking laughter. 'No, it's true. Look it up. I'm in good company.'" — From USA Today on Barack Obama's visit to the Islamic Society of Baltimore, February 3, 2016
Barack Obama paid a visit — his first — to an American mosque today. He did so in the same feelgood spirit with which he held his first "Annual Iftar Dinner" in 2010. That dinner prompted a Jihad Watch post which, considerably modified and enlarged, is reprinted below.
"The first Muslim ambassador to the United States, from Tunisia, was hosted by President Jefferson, who arranged a sunset dinner for his guest because it was Ramadan — making it the first known iftar at the White House, more than 200 years ago." — Barack Obama, speaking on August 14, 2010, at the "Annual Iftar Dinner" at the White House
Really? Is that what happened? Was there a "first known Iftar at the White House" given by none other than President Thomas Jefferson for the "first Muslim ambassador to the United States"? That's what Barack Obama and his dutiful speechwriters told the Muslims in attendance at what was billed as the "Annual Iftar Dinner," knowing full well that the remarks would be published for all Americans to see.
Apparently Obama, and those who helped write this speech for him, and others still who vetted it, found nothing wrong with attempting, as part of the administration's policy of both trying to win Muslim hearts and Muslim mind and to convince Americans that Islam has always been part of America's history, to misrepresent that history.
For the dinner Jefferson gave was not intended to be an Iftar dinner, and his guest that evening was not "the first Muslim ambassador…. from Tunisia," but in using such words, Obama was engaged in a little nunc pro tunc backdating, so that the Iftar dinner that he gave in 2010 could be presented as part of a supposed tradition of such presidential Iftar dinners, going all the way back to the time of Jefferson.
Read it all here............
posted by D.Swami Gwekanandam @ 10:58 AM


Obama at Islamic Society of Baltimore: "Muslim Americans keep us safe"
The apotheosis of the Muslim victimhood myth. FBI hate crime statistics show that the hysteria over "Islamophobia" is unfounded, but that matters not at all to Barack Obama.
"Obama rebuts anti-Muslim rhetoric in first U.S. mosque visit," by Kevin Liptak, PJ Media, February 3, 2016: (CNN)Seeking to rebut what he views as perilous election-year bombast about Muslims, President Barack Obama is at a mosque in Baltimore on Wednesday, his first visit to such a site in the United States.
"Muslim Americans keep up [sic] safe," Obama told the audience, crediting the contributions Muslims have made to communities. "They are our police. They are our fire fighters. They're in (the Department of) Homeland Security."
And remember: none of them were screened for jihadi sympathies. To have done so would have been "Islamophobic," and transgressed against the prevailing dogma that Islam is a Religion of Peace that non-Muslims are wrong and bigoted to be concerned about.
At the Islamic Society of Baltimore, a 47-year-old mosque with thousands of attendees, Obama heralded the contributions of Muslims to American society while issuing a forceful counterpoint to the language favored by some Republican presidential candidates like Donald Trump, according to White House officials.
Read it all here..................
posted by D.Swami Gwekanandam @ 10:54 AM


Robert Spencer in PJ Media: Obama visits Muslim Brotherhood-tied mosque
In PJ Media today I discuss why this was the wrong thing to do:
" After seven years of pandering to and appeasing the Muslim Brotherhood and Iran, Barack Obama will mark the crowning moment of his presidency: today he will — for the first time as president — visit a mosque in the United States.
A White House official says he intends to "celebrate the contributions Muslim Americans make to our nation." The Washington Post added that he was making the trip "to promote religious tolerance at a time when rhetoric linking Islam with terrorism is growing."
In other words, Obama is going to the mosque because of Donald Trump, Ben Carson, and other Republican candidates whom the media has roasted for linking Islam with terrorism. Of course, the mosque he has chosen to visit is … the Muslim Brotherhood-linked Islamic Society of Baltimore.
Obama is more concerned with Republican rhetoric linking Islam with terrorism than with the increase in such rhetoric emanating from Muslims themselves, drawn directly from Islamic canon. The latest Islamic State video is titled "Kill Them Wherever You Find Them". This is a quotation from the Qur'an (2:191, 4:89, 9:5).
Read it all here............
posted by D.Swami Gwekanandam @ 10:50 AM


Kosovo: Islamic State flag found in home of Muslim arrested with rifle outside monastery
"On Monday, a Kosovo police spokesperson said the group had no intention to attack the monastery and had no links to terrorism."
Of course. How could anyone possibly think that a supporter of the Islamic State with a Kalashnikov outside a monastery could have anything to do with terrorism? Only a greasy Islamophobe would dare think such a thing.
An update on this story. "'IS flag' found in home of suspect arrested near monastery," b92.net, February 3, 2016: The Basic Court in Pec ordered four men arrested near the Serbian Orthodox monastery Visoki Decani on Sunday detained for one month. The decision was made in connection with the charges of illegal possession of weapons, Pristina-based media reported on Tuesday.
Judge Violeta Usaj-Rugova confirmed the media reports on detention, pointing out that the detained men were suspected of illegal possession of weapons. Koha Ditore daily also cited prosecutor Valbona Hadzosaj as saying that her investigation was only into illegal possession of weapons.
Read it all here..........................
posted by D.Swami Gwekanandam @ 10:44 AM


Obama invites Hamas-linked CAIR official to visit Baltimore mosque with him
CAIR is an unindicted co-conspirator in a Hamas terror funding case — so named by the Justice Department.
CAIR officials have repeatedly refused to denounce Hamas and Hizballah as terrorist groups. Several former CAIR officials have been convicted of various crimes related to jihad terror. CAIR's cofounder and longtime Board chairman (Omar Ahmad), as well as its chief spokesman
(Ibrahim Hooper), have made Islamic supremacist statements. (Ahmad denies this, but the original reporter stands by her story.) A California chapter distributed a poster telling Muslims not to talk to the FBI, and a Florida chapter distributed pamphlets with the same message.
CAIR has opposed virtually every anti-terror measure that has been proposed or implemented and has been declared a terror organization by the United Arab Emirates. "President Obama's mosque visit spotlights a new generation of Muslim Americans," by Michelle Boorstein, Washington Post, February 3, 2016:
President Obama's visit to a mosque Wednesday — his first such U.S. event as president — puts the biggest spotlight in memory on Muslim American life, but not in the way most Americans are accustomed to seeing. In the small group picked to meet Obama in suburban Baltimore are a competitive fencer, a graffiti artist and a police chaplain.
Read it all here........................
posted by D.Swami Gwekanandam @ 10:33 AM


Germany: Muslim PhD candidate arrested for declaring his support for the Islamic State
He says that the Islamic State follows Sharia.
He offers specific explanations for why he thinks so. Those who insist that the Islamic State has nothing to do with Islam should refute him on the specifics, but of course their real objective is deceiving others or deluding themselves, not actually exploring the facts. Note also that Malik Fndy, as a PhD candidate, had plenty of education and job opportunities.
He didn't decide to support the Islamic State because he was alienated. He decided to support the Islamic State because he realized it was Islamic. "Frankfurt-Based Syrian Activist Dr. Malik Fndy: 'This Is Why I Support the Islamic State,'" MEMRI, January 7, 2016: Dr. Malik Fndy, a Syrian from the Dar'a area who lives in Germany, posted a video on the Internet in which he explains his support for the Islamic State (ISIS).
In the video, posted on January 7, Dr. Fndy claims that the Islamic State is the only state to implement Islamic law. He criticizes Middle Eastern regimes and sub-state entities, calling them "pigs" and accusing them of collaborating with "the infidels." He accuses Western media of distorting the image of the Islamic State by not publishing their original and complete videos, where the reasoning behind the stoning of a woman or the burning of Jordanian pilot Moaz Kasasbeh, for example, is explained.
Watch video and read it all here............
posted by D.Swami Gwekanandam @ 10:30 AM


ARCHIVES
Previous Post
Links
My Links
Nuffnang
Test
Military Related Links
Q&A Battle of Mogadishu
Black Hawk Down
Ranger Awang Rawang -
George Cross
Combat Art
Malaysian Military
Military Dictionary
Infantry Magazine
4th Inf Div Mech
Okinawa Marine Page
Stabilisation Force
Quadrant Magazine
History Malaya
The War Against,
Indonesia
Lest We forget
Malayan Emergency
Collection
Australian Army News
Wars of Vietnam
RAAF School In M'sia
Brits In S'pore and Malaya
S'pore-Malaysia Relations
Allied Participation In
The Vietnam War-,
Malaysia Included
Short Military Fiction
Singapore
Aussies At War
Combat In The Jungle
History Of The
British Army
Remembering
The Gurkhas
In Malaya
Royal Navy
Combat Tracker Team
Sixties Timeline
Institue of Defence and
Strategic Studies
Singapore Window
Singapore Armed Forces
Website
Panzer Divisions WW2
Basics Of Warfare
Violence In The Congo
Malaysia & United Nations
West Point
Military Academy
RMA Sandhurst
OCS Portsea
RMC Duntroon
NZ Forces
Military Colleges
Indonesian Military
& Democracy
Indonesia At
The Crossroads
World War 1 Document
Archive
Explore World War 1
Explore World War 2
World War 2 Net
World War 2 In Europe
Book References-
Insurgency Malaya
Malayan Emergency
Collection
Lessons From Malaya
Malaya,1948:Britain's
"Asian Cold War"
NZ Forces In Borneo
Malayan Emergency-
Australian Pespective
Malaya, My Far East
Slim School
Cameron Highlands
The Undeclared War
(Indonesian Confrontation)
-Book Review
The Queen's Gurkha
Signals
During
Confrontation
Brief History 4th RAR
In Malaya & Borneo
Aussies At War
Against Indonesia
Conflict and Confrontation
in SEA,
1961-1965,Britain,
US and the creation of Malaysia
D-Day(Operation
Overlord)
OMAHA Beachhead
-Historical
Division War
Department
Vietnam Resources
For The Historian
The Royal Irish Rangers
Queen's York Rangers
Early Ranger History
75th Ranger Regiment
Roots of Honor
-Histories
of the 14th U.S. Infantry
US Army Homepage
Under fire images
from Vietnam
Vietnam,
Death & Home
Photos, Articles,
and Research
on the European
Theater
in World War II
Complete Articles
On Middle East Conflict
The Israeli War
Of Independence
IDF Israel
Middle East And
Jewish Studies
The Quest For Peace
In The Middle East
US Coast Guard History
Memories Of Combat
Women In Combat
Korean War
Combat Photos
Photographing
Under Fire
Under Fire
US Army
Public Affairs
Military Equipment
Guide
The History Net
Canon, Machine Guns
And Ammunition
HK Assault rifles
AK Assault Rifle
Homepage
Modern Firearms
Main Battle Tanks
Former USSR
M1A1 / M1A2 Abrams Main
Battle Tank
, USA
Main Battle Tank:
Challenger 2
Leopard 2A6
Leclerc Main
Battle Tank
Israeli Main
Battle Tank
Swedish Armor
Infantry Fighting
Vehicle-Bradley
Italian IFV
French IFV
British IFV
Definition IFV
Scandinavian Armor
For Adventure
Training
Contact

My Land
Infantry
Weapons

Google News
World
News From Israel
Skull

Soldier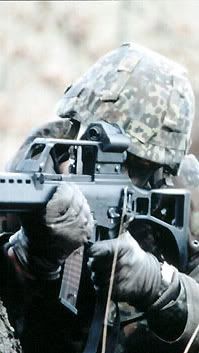 Skull

Warriors

Managers
of
Death &
Destruction

Bloody Minded

Queen of the
Infantry
Follow Me!
Brave Men
Powered by