Fighting Seventh
Nuffnang
Miscellaneous
No Atheists
In A Foxhole
"When you're left wounded on

Afganistan's plains and

the women come out to cut up what remains,

Just roll to your rifle

and blow out your brains,

And go to your God like a soldier"


"We are not retreating. We are advancing in another direction."

"It is fatal to enter any war without the will to win it."

"Old soldiers never die; they just fade away.

"The soldier, above all other people, prays for peace,

for he must suffer and be the deepest wounds and scars of war."


"May God have mercy upon my enemies, because I won't ."
"The object of war is not to die for your country but to make the other bastard die for his.

"Nobody ever defended anything successfully, there is only attack and attack and attack some more.

"Fixed fortifications are a monument to the stupidity of man."
"It is foolish and wrong to mourn the men who died.
Rather we should thank God that such men lived.


The Soldier stood and faced God
Which must always come to pass

He hoped his shoes were shining
Just as bright as his brass
"Step forward you Soldier,
How shall I deal with you?


Have you always turned the other cheek?


To My Church have you been true?"


"No, Lord, I guess I ain't


Because those of us who carry guns


Can't always be a saint."


I've had to work on Sundays

And at times my talk was tough,

And sometimes I've been violent,

Because the world is awfully rough.

But, I never took a penny

That wasn't mine to keep.

Though I worked a lot of overtime

When the bills got just too steep,


The Soldier squared his shoulders and said

And I never passed a cry for help

Though at times I shook with fear,

And sometimes, God forgive me,

I've wept unmanly tears.

I know I don't deserve a place

Among the people here.


They never wanted me around


Except to calm their fears.


If you've a place for me here,


Lord, It needn't be so grand,


I never expected or had too much,


But if you don't, I'll understand."


There was silence all around the throne

Where the saints had often trod

As the Soldier waited quietly,

For the judgment of his God.

"Step forward now, you Soldier,

You've borne your burden well.

Walk peacefully on Heaven's streets,

You've done your time in Hell."


Local Socio
Political Bloggers
Sites of Interest
Glorious
Malaysian Food
Foreign Bloggers
&
Other Stuff
Gaming
Warriors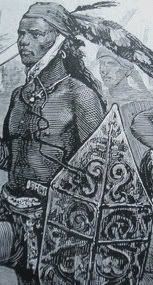 Warrior
Warrior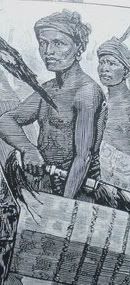 Brother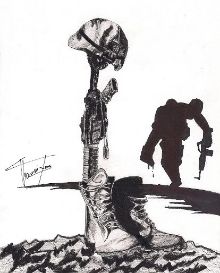 Buddy
Tracker
A Cry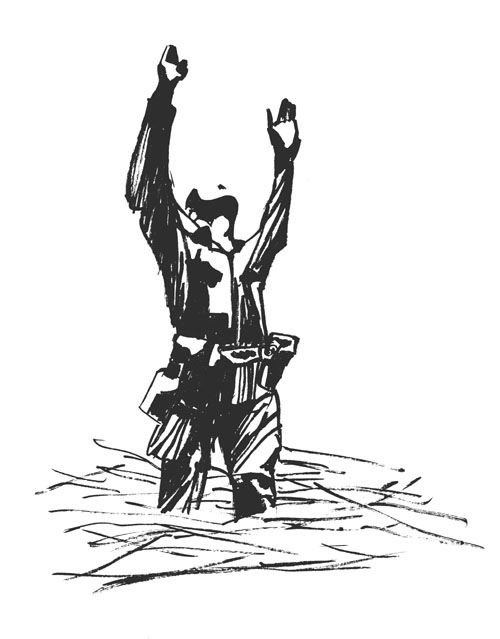 Assault
Boots
Sarawak Rangers
Soldier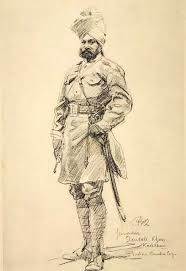 Combat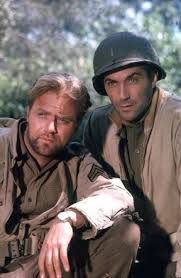 Infantry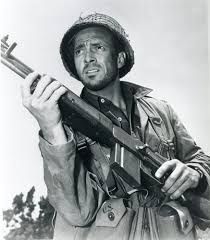 Brothers
Advertistment
Advertistment
Advertistment
Advertistment
Advertistment
Advertistment
Advertistment
Advertistment
Liberal aka Leftist Useful Idiot
Sunday, May 28, 2017

BCF : They're ransacking the

English

language because in doing so, they find power and the ability to manipulate the historical narrative.
posted by D.Swami Gwekanandam @ 6:16 AM


Well, how CAN you be a Muslim feminist?
BCF : Denyse O'Leary • May 26, 2017 at 17:11
I mean no disrespect to Raheel Raza but she belongs to a religion that gives men the right to flog their wives and keep women as rape victims and sex slaves. There is no relationship possible between such a religion and feminism.
Feminism belongs to a religion where "There is no Jew or Greek, slave or free, male and female; since you are all one in Christ Jesus" (Gal 3:28) That is how the idea of feminism got started in the first place. It will not survive that religion. Denyse O'Leary • May 26, 2017 at 16:39 But Islam PRESCRIBES how a man is to flog his wife.
What can that possibly have to do with equality? Could we get one thing straight? There is no equality between the flogger and the flog-ee. I was once at dinner with bunch of anti-religious smartasses and challenged them, find any text in the New Testament that explicitly endorses wife abuse. They could not. Muslim feminist? What does that mean? You give guys the right to batter you and then claim you are a feminist…?
How long will Western strictures against wife abuse last if many Muslims move here? Reality check: It's a bit late for honesty but could we at least have safety? See also: Claim: Canadian public doesn't want sharia law (?) If that's true, why hasn't Justin! Justin! been forced to resign? Why is his party in power?I'd be interested to hear a non-evasive explanation. Steyn OnlineFrom
Read it all here..........
posted by D.Swami Gwekanandam @ 5:53 AM


Mancunian Morrissey v. The Guardian (Round One)
Saturday, May 27, 2017
There are two things to know about the British newspaper The Guardian. One is that it is comically, even ludicrously far left. The second is that, though militantly secular in all other respects, the newspaper remains a staunch apologist and Defender of the Faith, as long as that faith is Islam. Morrissey (he goes by a single name), a former singer for the British pop group The Smiths, and Mancunian by birth, wrote the following on his Facebook page the day of the Manchester bombing:
Celebrating my birthday in Manchester as news of the Manchester Arena bomb broke. The anger is monumental. For what reason will this ever stop? Theresa May says such attacks "will not break us", but her own life is lived in a bullet-proof bubble, and she evidently does not need to identify any young people today in Manchester morgues.
Also, "will not break us" means that the tragedy will not break her, or her policies on immigration. The young people of Manchester are already broken – thanks all the same, Theresa. Sadiq Khan says "London is united with Manchester", but he does not condemn Islamic State – who have claimed responsibility for the bomb.
The Queen receives absurd praise for her 'strong words' against the attack, yet she does not cancel today's garden party at Buckingham Palace – for which no criticism is allowed in the Britain of free press. Manchester mayor Andy Burnham says the attack is the work of an "extremist". An extreme what? An extreme rabbit?
In modern Britain everyone seems petrified to officially say what we all say in private. Politicians tell us they are unafraid, but they are never the victims. How easy to be unafraid when one is protected from the line of fire. The people have no such protections.
Morrissey
23 May 2017.
And here is how The Guardian reported on Morrissey's anguished and angry Facebook remarks:

The Manchester-born singer Morrissey has hit out at politicians for their reaction to the bombing in his hometown that has killed 22 people and hospitalised 59 more. In his statement, the former Smiths frontman claimed that politicians are safe from attacks, while the rest of the country is left vulnerable. The MP Jo Cox was murdered by a rightwing extremist last June.
That last sentence about the murder of Jo Cox is an attempt by The Guardian reporter to undermine Morrissey's first claim, by suggesting 1) that politicians are not as safe from attack as Morrissey claims (just look at what happened to Jo Cox); and 2) since Morrissey clearly has in mind the Manchester attack, by a Muslim.
The Guardian is quick to divert attention to the "rightwing extremist" who killed Cox, implicitly one among many examples of rightwing violence that might be cited.
Read it all at Jihad Watch........
posted by D.Swami Gwekanandam @ 9:04 PM


7 Virtue-Signaling Celebrities Silent on Massacre of Coptic Christians
BCF : Left-wingers insist that they are the champions of minorities, yet one oppressed group always seems conspicuously absent from their social media virtue-signalling — Christian minorities in the Muslim world, like the estimated 26 Coptic Christians who were massacred by a Muslim gunman in Egypt earlier today.
Arseholes and Bitches

Normally, any allegation of mistreatment of a minority, even those of dubious provenance like 2015's "Clock Boy" incident, will be met with an instant wave of reflexive left-wing virtue signalling from celebrities on social media. Normally, any allegation of mistreatment of a minority, even those of dubious provenance like 2015's "Clock Boy" incident, will be met with an instant wave of reflexive left-wing virtue signalling from celebrities on social media.

Yet this strangely does not seem to apply to the Christian minority in the Middle East, the well-documented persecution of whom occurs on a regular basis. It's not because of any Anglocentrism on Hollywood's part — celebrities regularly present themselves as advocates for oppressed groups in the third world, from Rwandans to refugees from Darfur.

So why not Christians? Particularly the Coptic Christians, who have been in the Middle East since the time of Christ and are somewhat similar to Native Americans – an ancient people who were sidelined by militarily superior and often brutal colonizers. Listed below are seven celebrities who regularly speak out against the alleged persecution of minorities, including Muslims, refugees, the LGBT community and more. Yet so far, they have said nothing about today's massacre of Coptic Christians.

1. Katy Perry

Katy Perry, in response to the brutal Muslim attack on fellow songstress Ariana Grande's concert in Manchester, urged for "barriers and borders" to be removed, and for everyone to "coexist." She also worries about the persecution of minorities. Following the election of Donald Trump, she produced a PSA featuring a Muslim woman discussing the internment of Japanese-Americans during World War II, warning viewers not to let "history repeat itself." A UNICEF goodwill ambassador, Perry also cares about oppression in nonwestern countries.

So, as someone who 1) recently saw a friend's concert attacked by an Islamic extremist, 2) worries about the mistreatment of minorities, and 3) is concerned with oppression in the third world, surely Perry must be alarmed by the massacre of Coptic Christians, by an Islamic extremist, in Egypt. Yet so far, Katy Perry's feeds on Twitter, Facebook, and Instagram say nothing about the massacre. Maybe she just forgot to have an intern read her the headlines this morning.

Read it all here..........
posted by D.Swami Gwekanandam @ 8:58 PM


Polish PM on Manchester Attack: 'Europe, Rise from Your Knees or You'll Be Crying over Your Children Every Day
BCF : The prime minister of Poland has launched a blistering attack on the "political elites" of Europe in the wake of the Manchester terror attack, warning the continent must put in place "strong politicians" willing to tackle the threat or risk "crying over your children".
Speaking in the Polish Parliament on Wednesday, Beata Szydło seized the moment to launch an excoriating attack on European Union leaders following the Manchester attack which, among others, claimed the lives of a Polish couple, leaving their two daughters as orphans.




"We are not going to take part in the madness of the Brussels elite," she railed. "We want to help people, not the political elites. "Where are you headed Europe?" she demanded. "Rise from your knees and from your lethargy or you will be crying over your children every day.

"If you can't see this – if you can't see that terrorism currently has the potential to hurt every country in Europe, and you think that Poland should not defend itself, you are going hand in hand with those who point this weapon against Europe, against all of us. "It needs to be said clearly and directly: This is an attack on Europe, on our culture, on our traditions."

Read it all here...........
posted by D.Swami Gwekanandam @ 9:14 AM


MI5 reveals there are 23,000 UK Jihadists! That's a civil war not a terrorism problem.
BCF
Islamic State called for all-out war on the West during the

holy

month of Ramadan, which begins

today;

Police found chemicals in properties used by 22-year-old suicide bomber Salman Abedi;
Theresa May said terrorism could never be excused after Jeremy Corbyn linked the Manchester attack with Britain's foreign policy in a speech in

London

;
World leaders declared war on social media

giants

over their failure to get tough on terror;
It emerged that up to 23,000 suspects have been investigated by counter-terrorist agencies.
As the national threat level remained at its highest level, 'critical', read it all here..................:
posted by D.Swami Gwekanandam @ 9:04 AM


UK: Muslim leaders in Manchester, site of jihad massacre, claim rise in "Islamophobia"
Jihad Watch : "Fawzi Haffar, trustee of the Manchester Islamic Centre in Didsbury, where Salman Abedi, the Manchester Arena bomber, is understood to have prayed, said:
'We are concerned about reports we are receiving about anti-Muslim acts. These are terrible anti-Muslim acts ranging from verbal abuse to acts of criminal damage to mosques in the area and outside the area. We do encourage any incidents to be reported as a hate crime.'" Terrible anti-Muslim acts: verbal abuse! Criminal damage to mosques!
Twenty-two people are dead and fifty-nine wounded at the hands of an Islamic jihadist from Manchester. Verbal abuse! Criminal damage to mosques! If there really was any actual criminal damage to a mosque, police should investigate. Meanwhile, let's try to regain some sense of perspective: twenty-two people have been murdered, and instead of vowing to make sure that no one in the Islamic community in Manchester ever again gets the idea that murdering Infidels is a meritorious act, the Muslim leaders in Manchester are whining about people saying rude things to them.
And even those claims have to be regarded with extreme skepticism. So very many anti-Muslim hate crimes turn out to have been faked by Muslims in order to deflect attention away from jihad terror or for other reasons, that no one should take what the Manchester Muslim leaders are saying here at face value. But the British government and media will, of course, do so. "We're sick of having to apologise and being the first to condemn it. What more can we do? Tell me what more can we do?"
Easy: implement transparent, honest, inspectable programs in mosques and Islamic schools teaching Muslims to reject and abhor the version of Islam taught by the Islamic State, al-Qaeda, and other jihad groups. Teach against the aspects of Sharia that are incompatible with British law and Western understandings of human rights. Cooperate with anti-terror efforts instead of whining about "Islamophobia." Be more upset about 22 people killed in the name of Islam and in accord with its teachings than about some unspecified "verbal abuse." "Muslim leaders in Manchester report rise in Islamophobic incidents," by Jamie Grierson and Robert Booth, Guardian, May 24, 2017:
Read it all here......................
posted by D.Swami Gwekanandam @ 8:56 AM


Philippines: Islamic State jihadis capture and murder nine Christians
Jihad Watch : Did these Christians draw Muhammad? Did they poke the Muslims in the eye in some way? They must have provoked them, right? If we just stay quiet, we will be okay, right?
Actually, their crime was only to be Christian. Pope Francis is no doubt jetting to Marawi City as we speak, so as to explain to these jihad mass murderers that true Islam and the proper understanding of the Qur'an reject every form of violence.
"Christians 'are tied together and shot dead by ISIS militants' as US-trained special forces battle to retake besieged Philippines city from rampaging jihadis," by Ekin Karasin, Jay Akbar and Nic White, Daily Mail Australia, May 25, 2017:
ISIS-linked militants reportedly captured nine Christians, tied their hands together and shot them dead in a city in the Philippines. The Maute group forced the civilians off their truck at a roadside checkpoint in Marawi City on Wednesday and murdered them after they were identified as Christian, local media reported.
Harrowing images show the group lying dead face-down in the grass, amid reports that villagers are afraid to move the bodies because terrorists are still in the area. One policeman was similarly caught at a checkpoint set up by the militants and beheaded on Wednesday, President Rodrigo Duterte said.




It comes as 100 US-trained special forces aboard helicopters and armoured tanks battled to retake the besieged southern city from rampaging jihadis.
Five soldiers and one policemen died in the clashes, while 13 gunmen were killed, according to the military.
'We're confronting maybe 30 to 40 remaining from the local terrorist group,' said Jo-Ar Herrera, a spokesman for the military's First Infantry Regiment.
posted by D.Swami Gwekanandam @ 8:44 AM


Islamic State quotes Qur'an in call to attack non-Muslims in their homes during Ramadan
Jihad Watch : "During the message the Koran is quoted and suicide bombers were told to carry out plans now."

Why isn't the Islamic State stopped by all the peaceful passages of the Qur'an that non-Muslims who have never read the Qur'an assume dominate its pages? "The new video, which Express.co.uk has chosen not to show, told ISIS fanatics to 'wait and hide for them in houses, corners, roads' and carry out murders."
"Kill the polytheists wherever you find them and capture them and besiege them and sit in wait for them
at every place of ambush" — Qur'an 9:5 "'Attack them in their homes' ISIS in twisted call for bloodshed during Ramadan," by Zoie O'Brien, Express, May 26, 2017:
ISLAMIC State (ISIS) has called for attacks in Britain during the holy month of Ramadan, which starts tonight, after the Manchester bombing which killed 22 and maimed dozens more. A sickening message is being circulated asking for lone wolf supporters to murder innocent people, like suicide bomber Salman Abedi did at Manchester Arena, Express.co.uk can reveal. Girls as young as eight were targeted when the 22-year-old carried a bomb into the foyer after an Ariana Grande concert.




Warped ISIS jihadis are now telling its brainwashed followers to carry out attacks over the holy month of Ramadan, which starts tonight….
A vile message spreading online said jihadis must "never leave one metre without making it hell on earth for disbelievers". Britain's trauma hospitals have been told to prepare for an attack this Bank Holiday weekend, after the terror threat was raised to critical meaning an attack is "imminent".




The army has been pulled in to defend the streets with police, and armed officers will patrol Britain's trains for the first time. Police are also on increased patrols, implementing anti-terror powers to carry out more stop and searches.
No specific threat has been identified, but intelligence sources believe Abedi was part of a wider ISIS network and had enough chemicals in his flat to build another explosive device. The new video, which Express.co.uk has chosen not to show, told ISIS fanatics to "wait and hide for them in houses, corners, roads" and carry out murders. Their aim was to make Britons "forget their luxurious life".




The message finished: "God bless you." The message specifically called for attacks in the US, Russia and across Europe, including Britain.
Among the top targets for the attacks, according to the message are "soldiers", "the princes" and "ministers". Deluded fanboys of ISIS leader Abu Bakr-al Baghdadi called Ramadan the "month of jihad". A 12-minute rambling video delivers the message in Arabic with an English translation.




Express.co.uk has chosen not to reveal the location of the message, which also talks about immigration. It claims "the tyrants on the island" have closed the door on immigration so should have the "door of Jihad opened in their faces".
The twisted ISIS message says attacks on innocent children like the one in Manchester are "beloved".


During the message the Koran is quoted and suicide bombers were told to carry out plans now.
Terror cells are told to "terrorise" the west until the point neighbours turn on each other.
posted by D.Swami Gwekanandam @ 8:40 AM


Attack in Egypt: Gunmen reportedly open fire on bus carrying Coptic Christians, killing at least 24
Friday, May 26, 2017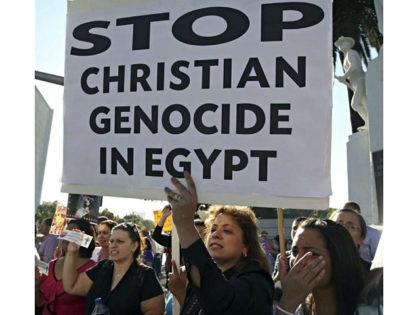 Gunmen opened fire on a bus carrying Coptic Christians traveling just south of Cairo Friday, killing 24 and injuring 25, Egyptian state TV reported.
The ministry said there were between eight and 10 attackers dressed in military uniforms, according to witnesses. No group immediately claimed responsibility for the attack. But Egypt's Coptic Christians have become the preferred target of the Islamic State group. The attack came on the eve of the holy Muslim month of Ramadan.
On Wednesday, the U.S. Embassy in Cairo issued a security message, stating that it was aware of a potential threat posted on a website by the Hassm Group, a known terrorist organization, suggesting some kind of unspecified action that evening. Egypt has been fighting Islamic State group-linked militants who have waged an insurgency, mainly focused in the volatile north of the Sinai Peninsula but there have been also attacks on the mainland.
Egypt has seen a wave of attacks on its Christians, including twin suicide bombings in April and another attack in December on a Cairo church that left over 75 people dead and scores wounded. The Islamic State group in Egypt claimed responsibility for them and vowed more attacks.
Read it all here...............
posted by D.Swami Gwekanandam @ 7:54 PM


Katie: 'Why Do Muslim Refugees Go To Christian Countries?'
The LBC Presenter had earlier praised Trump's executive action, which severely restricts immigration from seven mainly Muslim countries.
She asked her listeners about whether they agree and if not, she urged them to challenge her. Aman phoned Katie to give his take on the subject and was on hand to answer Hopkins's burning question: Why do Muslim refugees go to Christian countries and don't flee to other Muslim countries?
She said: "Why is it, help me understand, always help me, why is it we see Muslims running from Muslim countries to Christian countries for a better life? "Does that not tell us something about Muslims, the religion of Islam? Why is it always Christian countries that need to save Muslim countries, help me understand. "Read it al here........
HT : BCF
posted by D.Swami Gwekanandam @ 6:26 PM


Quote from a World Wat 2 Veteran


posted by D.Swami Gwekanandam @ 6:20 PM


Enabling Murder - Western politicians worry more about being called "Islamophobic" than they do about stopping jihadist slaughter.
Naturally, Manchester's mayor, Andy Burnham, put out a statement.
Burnham, as it happens, is a radical socialist who has wrung his hands for years about Islamophobia and has fought tooth and nail against a nationwide "anti-extremism" program called Prevent on the grounds that it "singles out one community for different treatment." After yesterday's atrocity, Burnham said: "We are grieving today, but we are strong."
Strong? No, Mr. Burnham, you are anything but strong. You are cowards, all of you. You are more scared of being called bigots than of the prospect of children under your official protection being slaughtered by jihadists.
Three-quarters of a century ago, Britain stood shoulder to shoulder in true solidarity while under violent assault by the diabolical ideology of Nazism. Today, its leaders speak of the same kind of solidarity—but it's nothing but talk. In Rotherham, gangs of Muslim men sexually abused 1,400 girls—and police and other officials who knew about it did nothing for years lest they be accused of racism or Islamophobia.
Almost certainly, similar mass-scale rapes are still occurring right now in other British cities, with similar silence and inaction on the part of pusillanimous authorities. Today, British leaders refuse to deport imams who preach murder but ban from their shores respected writers and knowledgeable critics of Islam who dare to take on those imams and their theology.
Read it all here...........
posted by D.Swami Gwekanandam @ 4:08 PM


The Wahhabi Threat - Westerners must wake up to the danger in our midst.
The Manchester suicide bomber, Salman Abedi, was the son of Libyan refugees to Britain.
It has yet to be established whether he acted on his own or in concert with others, though it seems likely that, at the very least, he was part of a like-minded (if mind is quite the word for it) group of youths. He was already known to the security services.
He was also a student at Salford University, which, given the high rate of employment for college graduates in Britain, suggests that hopelessness and an utter lack of prospects could not explain—as they are often claimed to in the case of suicide bombers in truly miserable parts of the world—his decision to kill as many young Mancunians as he was able.
What, then, does explain it? Perhaps in earlier times he would have found a Marxist groupuscule that would have provided him with the total explanation of all the ills of the world that troubled youth so often seek, and that also suggests to them the equally total solution to them. But the downfall of the Soviet Union destroyed completely the prestige of Marxism, however much theoretical Marxists may have denied that the Soviet Union was a genuinely Marxist state: and so, Salman Abedi sought his total explanation and solution elsewhere.
The obvious place was Islam, for he was of Muslim descent and heritage and there were no other contenders for the possession of his soul, both little and grandiose. I never thought I would lament the demise of Marxism, but I have recently begun to remember it rather more fondly. By comparison with Islamism, it was intellectually compelling; Marxists could have interesting things to say, however mistaken they were, which Islamists never can and never will be able to do. At most, they are interesting to psychopathologists.
Read it all here................

.
posted by D.Swami Gwekanandam @ 4:02 PM


Why CAIR Fears a Terror Designation for the Muslim Brotherhood
Shibly's social media promotes Hamas, targets Jews and gays.
On February 23rd, CAIR-Florida Executive Director Hassan Shibly posted onto Facebook a New York Times puff piece written by former Muslim Brotherhood media spokesman G

ehad el-Haddad, who is currently serving a life prison sentence in Egypt for inciting murder.
The piece is titled 'I Am a Member of the Muslim Brotherhood, Not a Terrorist.' In it, El-Haddad states that he wrote the piece due to "an inquiry… underway in the United States regarding charges that the Muslim Brotherhood… is a terrorist group." El-Haddad's concern about labeling the Brotherhood a terror group is shared by Shibly, as Shibly's own group becomes part of the conversation.
In November 2015, Ted Cruz and Mario Diaz-Balart introduced the Muslim Brotherhood Terrorist Designation Act of 2015, respectively in the US Senate (S.2230) and the US House of Representatives (H.R.3892). It has been a matter of speculation as to whether President Donald Trump will get behind this effort. Further speculation has revolved around including certain Islamist groups and entities who have their roots in the Muslim Brotherhood.
On February 12th, Hassan Shibly tweeted the following: "Trump's plan to declare the Muslim Brotherhood a terror group is about going after American Muslims." The words were the same as the title of an article published in mic.com, an alternative news site, which Shibly provided a link to. The article quotes CAIR-National's Government Affairs Director, Robert McCaw.
According to McCaw, "[D]esignating the Muslim Brotherhood as a terrorist organization is the Trump administration's strategy to carry out McCarthyesque witch hunts on Muslim leaders and organizations within the United States." And by "organizations," of course, McCaw means CAIR, whose association to Hamas, the Brotherhood's violent Gaza affiliate, is well known. Read it all here................
HT : RoP
posted by D.Swami Gwekanandam @ 3:11 PM


Australia's first female Muslim MP says terrorists see non-believers as sub-human & not to dismiss link between terror and Islam
Blazing Cat Fur : 'You squish the cockroach because you're disgusted by it' Australia's first female Muslim MP says terrorists see non-believers as cockroaches and admits there is a link between terrorism and Islam.
Labor's Anne Aly, who was a counter-terrorism expert before being elected to federal parliament last year, said religiously-motivated murderers saw non-believers as sub-human.
'So if you see a cockroach and squish it, you don't squish the cockroach because you're angry at it,' she told Sky News on Thursday night. 'You don't squish the cockroach because you have an issue with it.
'You squish the cockroach because you're disgusted by it.' In a break with many left-wing politicians, who deny the link between Islam and terrorism, the Egyptian-born politician said the Koran was often used to justify violence.
Read it all here.............
posted by D.Swami Gwekanandam @ 2:49 PM


How many more Manchesters?
Blazing Cat Fur : America needs to restrict Islamic immigration, close down any mosque that promotes jihad, prohibit any manifestation of sharia law in our courts, and reject the intrusion of Islamic ideology into our schools. Otherwise, we're just playing around and uttering meaningless platitudes.
According to British authorities, the nails-and-bolts bomb that killed 22 and wounded 59 at an Ariana Grande concert in Manchester, England, last night was detonated by suicide bomber Salman Abedi, who was, of course, "known to authorities." (What use is that, if authorities didn't take him out of commission?) The explosion sent shrapnel everywhere, tearing through the flesh of the innocent and leaving them dead or bleeding.
The London Telegraph reported this morning that there are more than 3,500 potential terrorists loose in the UK right now, including 400 battle-hardened ISIS fighters who have returned from Syria. These suspected terrorists are actually getting less monitoring now than they got a year ago. What will now follow is predictable. There will be expressions of sorrow and sympathy from around the globe, ritualistic denunciations of Islamic violence by a few imams who will then immediately warn us against Islamophobia, and obligatory and meaningless bloviations by political leaders about the "cowardice" of the jihadists. The media will try its best to minimize the role of Islam, as the AP tried to paper over the whole thing by calling the culprit a "man" instead of a "Muslim suicide bomber" and saying he set off an "improvised explosive device" rather than saying he blew himself up.
BBC anchor Katty Kay actually said this morning that Europe is now "getting used to attacks like this," as if this were the new normal and it's time for everybody to just get over it. And nothing will change. Again. Politicians will revert to their default "hear no evil, see no evil" posture out of fear of offending delicate Islamic sensibilities and nothing will be done until the next act of carnage, when the tired cycle will simply repeat. And meanwhile, there will be no serious conversations about the politically incorrect things that must be done to protect America from the Islamic scourge: the suspension of Islamic immigration and the closing of mosques.
President Trump is making a sincere effort to block Muslim immigration from the worst jihadist countries in the Middle East, but keeps allowing himself to be pushed around by black-robed tyrants who have elevated themselves above the law and the Constitution. At some point, these judges must simply be defied and ignored, since they are the ones who are trampling the law and the Constitution.
And mosques continue to dispense jihadist ideology without restraint, even though Islam is a totalitarian ideology that has no more constitutional protection than communism. According to the Center for Security Policy, 81 percent of the mosques in America (which are funded almost entirely by Saudi Arabia) dispense literature which promotes violence on behalf of Islam, or host speakers who do the same. Since these are the most well-attended mosques in the land, 95 percent of all Muslims who attend mosque on a weekly basis go to a mosque which exalts jihad.
Read it all here...............
posted by D.Swami Gwekanandam @ 2:44 PM


Douglas Murray on the Manchester Bombing
It's wrong to say that terrorism is happening around the world.
The countries that don't have a Muslim population don't have terrorism. This clueless woman keeps saying that they need to identify and name the problem, but then refuses to. She is a self-important bureaucrat who believes that endless chatter will solve all problems.
She says she's a practical person, but bureaucrats believe in paperwork and talking. Jihadis don't. Truss her up, send her to the nearest Muslim who has only three wives so far, and leave her there.Platitudes from the politician, meanwhile the Islamisation of the UK continues. The UK will become just like the middle-east unless we challenge the ideology of Islam. Instead we hide our heads in the sand.
The situation in the UK is dire and it is clearly going to get much worse before the majority wake up and by then they may not be the majority any longer.
posted by D.Swami Gwekanandam @ 2:35 PM


UK's Channel 4 interviews Manchester Muslima wearing shirt with LOVE spelled out with guns, knives and grenades
Jihad Watch : Coexist with that. What better way to show one's horror at the Manchester jihad massacre than to wear a shirt showing the word "love" spelled out using various weapons as letters?
Is this niqabbed Muslima a moderate? Is her shirt moderate, or extremist? Was she radicalized on the Internet (where, presumably, she bought the shirt, since no one would sell such a thing among the peaceful and benign Muslim community in Britain, right?) ? Did anyone in Britain notice or care about her shirt, which, given the context, seems unwise to ignore?
Channel 4 has pulled this segment, which is full of the usual finger-pointing and blaming of others by the Muslims who are interviewed, but the Internet remembers.
posted by D.Swami Gwekanandam @ 2:07 PM


'Our books teach the beheading of people': Muslim leaders clash over terrorist's motive in Australia
Two of Australia's leading Muslim clerics have clashed in a fiery debate on Sunrise over the role religion played in the Manchester terror attacks.
Prominent Lebanese Muslim figure, Doctor Jamal Rifi and contentious Islamic Sheikh, Imam Mohammad Tawhidi, were at each other's throats over how easily Australia's Muslim youth were being radicalised by ancient scriptures.
Illustrating his point, Sheikh Tawhidi, the self-proclaimed Imam of peace presented a sticker displaying the Al Qaeda flag he claimed to have purchased from a Melbourne shop. "These things can be obtained from anywhere, even online or on the Internet, but when you have stores openly selling these items, with full audacity and creating this Jihadi atmosphere for the youth to put on their cars," Imam Tawhidi told Sunrise.
"You are lying to the Australian people... Our books teach the beheading of people."The scriptures are exactly what is pushing these people to behead the infidel… the person who killed the young girls in Manchester did so believing he was going to dine with the prophet Mohammed that very night." Read it all and watch the video here............
HT : RoP
posted by D.Swami Gwekanandam @ 1:55 PM


Time for Britain to Assume the Position
Gates of Vienna : I was fooling around with some graphics this afternoon and put these together. I delivered versions to Vlad a while ago, and I believe he's already tweeted them:

What Prime Minister Theresa May actually said on May 23, 2017: I want to reiterate what I said this morning about the professionalism of the emergency services and the bravery of the people of Manchester. Through their actions, they proved that cowardice will always be defeated by bravery, that evil can be overcome by good, and that our values — the liberal, pluralistic values of Britain — will always prevail over the hateful ideology of the terrorists.

And this one's from UKIP Daily:

posted by D.Swami Gwekanandam @ 11:09 AM


'Children are being murdered we need action NOT vigils!' Dad's FURY on BBC at PC lefties
Well wadaya know! There is a point at which some Brits will demand a reasonable solution!
Calling into BBC's 5 Live Breakfast programme on Wednesday morning, father demanded the Government take action and crack down on Islamic extremism. He said: "I'm absolutely seething after being in tears yesterday. "The root cause of this and nobody, because of political correctness [will say this], these mosques are preaching hate, the Islamic schools are peaching hate… this is killing our children.


"It is absolutely ridiculous. It is about time someone had the balls to stand up to these people and [demand] some action."The security services had this person on their radar, not acceptable. It could have been my kids, it is absolutely ridiculous. "A peace march and lighting candles achieves nothing.

They don't give a monkeys about that, they don't care. Action and it needs to be done yesterday. "And if we need money for more armed forces and security services find it, it needs to be done." Home Secretary Amber Rudd was put on the spot on Sky News earlier today as the host asked why the Manchester bomber, who was known to authorities, had not been more closely monitored by security services. Read it all here...........listen to the imam bullshit the audience

HT : VT
posted by D.Swami Gwekanandam @ 10:45 AM


Street battled between jihadis and the Philippine military now in full swing
Street battled between jihadis and the Philippine military now in full swing after muslims burned churches, took hostages and sealed off much of the city.Army tanks packed with soldiers rolled into the southern Philippine city of Marawi after militants linked to ISIS torched buildings, seized more than a dozen Catholic hostages. (abcnews, reuters, May 25, 2017)
HT : VT
posted by D.Swami Gwekanandam @ 10:34 AM


UK and European ISPs Now Blocking Jihad Watch — How You Can Combat Online Censorship
Vlad Tepes : My post copied over from JihadWatch.org for those who were unable to read it, click through it you are able to, as the comments are also helpful…
This is not new. It has been ongoing for years: when fascists are unable to control the narrative, they shut down the discussion. I am seeing now that most of the UK and many other European Internet service providers (ISPs) are blocking this as well as many other websites from being viewed.
Not content with shadow banning academics guilty of wrongspeak from social media, attempting to turn them into unpersons, they are using blocking methods originally developed but rarely used to block criminal enterprises on the web (think scammers and pedophiles) with far more alacrity than when they were ever used as originally intended.
Please continue at Free Speech Defence:
posted by D.Swami Gwekanandam @ 10:30 AM


Polish MP gives interview on muslim immigration
posted by D.Swami Gwekanandam @ 10:26 AM


ARCHIVES
Previous Post
Links
Links To Rangers
Military Related Links
Q&A Battle of Mogadishu
Black Hawk Down
Ranger Awang Rawang -
George Cross
Combat Art
Malaysian Military
Military Dictionary
Infantry Magazine
4th Inf Div Mech
Okinawa Marine Page
Stabilisation Force
Quadrant Magazine
History Malaya
The War Against,
Indonesia
Lest We forget
Malayan Emergency
Collection
Australian Army News
Wars of Vietnam
RAAF School In M'sia
Brits In S'pore and Malaya
S'pore-Malaysia Relations
Allied Participation In
The Vietnam War-,
Malaysia Included
Short Military Fiction
Singapore
Aussies At War
Combat In The Jungle
History Of The
British Army
Remembering
The Gurkhas
In Malaya
Royal Navy
Combat Tracker Team
Sixties Timeline
Institue of Defence and
Strategic Studies
Singapore Window
Singapore Armed Forces
Website
Panzer Divisions WW2
Basics Of Warfare
Violence In The Congo
Malaysia & United Nations
West Point
Military Academy
RMA Sandhurst
OCS Portsea
RMC Duntroon
NZ Forces
Military Colleges
Indonesian Military
& Democracy
Indonesia At
The Crossroads
World War 1 Document
Archive
Explore World War 1
Explore World War 2
World War 2 Net
World War 2 In Europe
Book References-
Insurgency Malaya
Malayan Emergency
Collection
Lessons From Malaya
Malaya,1948:Britain's
"Asian Cold War"
NZ Forces In Borneo
Malayan Emergency-
Australian Pespective
Malaya, My Far East
Slim School
Cameron Highlands
The Undeclared War
(Indonesian Confrontation)
-Book Review
The Queen's Gurkha
Signals
During
Confrontation
Brief History 4th RAR
In Malaya & Borneo
Aussies At War
Against Indonesia
Conflict and Confrontation
in SEA,
1961-1965,Britain,
US and the creation of Malaysia
D-Day(Operation
Overlord)
OMAHA Beachhead
-Historical
Division War
Department
Vietnam Resources
For The Historian
The Royal Irish Rangers
Queen's York Rangers
Early Ranger History
75th Ranger Regiment
Roots of Honor
-Histories
of the 14th U.S. Infantry
US Army Homepage
Under fire images
from Vietnam
Vietnam,
Death & Home
Photos, Articles,
and Research
on the European
Theater
in World War II
Complete Articles
On Middle East Conflict
The Israeli War
Of Independence
IDF Israel
Middle East And
Jewish Studies
The Quest For Peace
In The Middle East
US Coast Guard History
Memories Of Combat
Women In Combat
Korean War
Combat Photos
Photographing
Under Fire
Under Fire
US Army
Public Affairs
Military Equipment
Guide
The History Net
Canon, Machine Guns
And Ammunition
HK Assault rifles
AK Assault Rifle
Homepage
Modern Firearms
Main Battle Tanks
Former USSR
M1A1 / M1A2 Abrams Main
Battle Tank
, USA
Main Battle Tank:
Challenger 2
Leopard 2A6
Leclerc Main
Battle Tank
Israeli Main
Battle Tank
Swedish Armor
Infantry Fighting
Vehicle-Bradley
Italian IFV
French IFV
British IFV
Definition IFV
Scandinavian Armor
The Word

>
Training
Kanang ak Langkau
SP PGB
Salute
Soldier's Prayer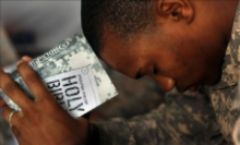 Prayer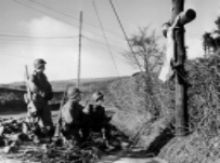 In Loving
Memory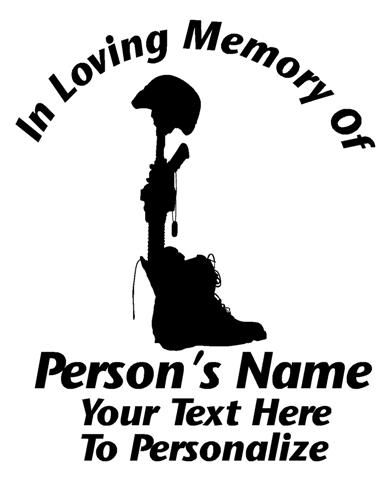 Confrontation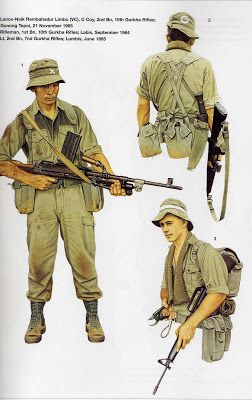 Iban
Warrior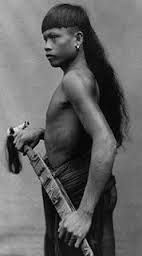 Prayer
Christ
My Lord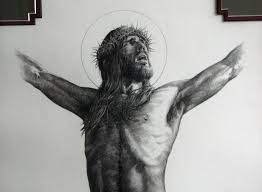 Dayak Warrior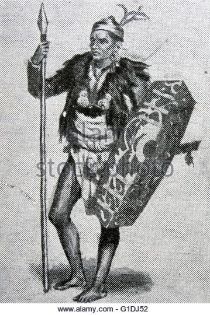 Iban Tracker
With British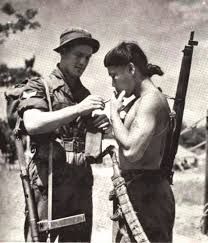 Iban Tracker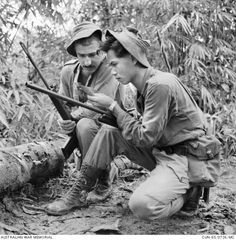 Kukri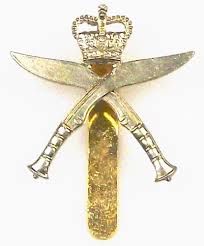 M4A2/M203
Signaller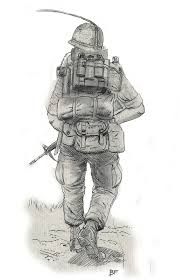 Sword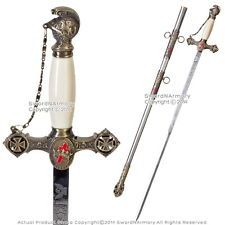 XXXX
World
XXXX
World
XXXX
World
XXXX
World
XXXX
World
XXXX
World
XXXX
World
XXXX
World
XXXX
World
XXXX
World
XXXX
World
XXXX
World
XXXX
World
XXXX
World
XXXX
World
XXXX
World
XXXX
World
Advertistment
Advertistment
Advertistment
Advertistment
Advertistment
XXXXXXXX
Advertistment
XXXXXXXX
Advertistment
XXXXXXXX
Advertistment
XXXXXXXX
Advertistment
XXXXXXXX
Advertistment
XXXXXXXX
Advertistment
XXXXXXXX
Advertistment
XXXXXXXX
Advertistment
XXXXXXXX
Advertistment
XXXXXXXX
Advertistment
XXXXXXXX
Advertistment
XXXXXXXX
Advertistment
XXXXXXXX
Advertistment
XXXXXXXX
Advertistment
XXXXXXXX
Advertistment
XXXXXXXX
Advertistment
XXXXXXXX
Advertistment
XXXXXXXX
Advertistment
XXXXXXXX
Advertistment
XXXXXXXX
Advertistment
XXXXXXXX
Advertistment
XXXXXXXX
Advertistment
XXXXXXXX
Advertistment
XXXXXXXX
Advertistment
Advertistment
Advertistment
Advertistment
Powered by