Rangers
Newsmax
Nuffnang
Miscellaneous
No Atheists
In A Foxhole
"When you're left wounded on

Afganistan's plains and

the women come out to cut up what remains,

Just roll to your rifle

and blow out your brains,

And go to your God like a soldier"


"We are not retreating. We are advancing in another direction."

"It is fatal to enter any war without the will to win it."

"Old soldiers never die; they just fade away.

"The soldier, above all other people, prays for peace,

for he must suffer and be the deepest wounds and scars of war."


"May God have mercy upon my enemies, because I won't ."
"The object of war is not to die for your country but to make the other bastard die for his.

"Nobody ever defended anything successfully, there is only attack and attack and attack some more.

"Fixed fortifications are a monument to the stupidity of man."
"It is foolish and wrong to mourn the men who died.
Rather we should thank God that such men lived.


The Soldier stood and faced God
Which must always come to pass

He hoped his shoes were shining
Just as bright as his brass
"Step forward you Soldier,
How shall I deal with you?


Have you always turned the other cheek?


To My Church have you been true?"


"No, Lord, I guess I ain't


Because those of us who carry guns


Can't always be a saint."


I've had to work on Sundays

And at times my talk was tough,

And sometimes I've been violent,

Because the world is awfully rough.

But, I never took a penny

That wasn't mine to keep.

Though I worked a lot of overtime

When the bills got just too steep,


The Soldier squared his shoulders and said

And I never passed a cry for help

Though at times I shook with fear,

And sometimes, God forgive me,

I've wept unmanly tears.

I know I don't deserve a place

Among the people here.


They never wanted me around


Except to calm their fears.


If you've a place for me here,


Lord, It needn't be so grand,


I never expected or had too much,


But if you don't, I'll understand."


There was silence all around the throne

Where the saints had often trod

As the Soldier waited quietly,

For the judgment of his God.

"Step forward now, you Soldier,

You've borne your burden well.

Walk peacefully on Heaven's streets,

You've done your time in Hell."


Local Socio
Political Bloggers
Sites of Interest
Glorious
Malaysian Food
Foreign Bloggers
&
Other Stuff
Gaming
Band of
Brothers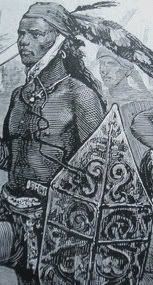 Podcast
Accessories
Band of Brothers
Warriors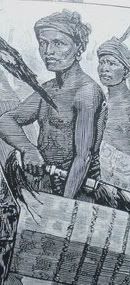 Brothers
Warriors
Warriors
Warriors
Warriors
Warriors
Warriors
Warriors
Warriors
Warriors
Warriors
Warriors
Warriors
Warriors
Warriors
Warriors
Warriors
Warriors
Warriors
Warriors
Warriors
Warriors
Warriors
Warriors
Warriors
Warriors
Warriors
Warriors
Warriors
Warriors
Warriors
Warriors
Warriors
Warriors
Warriors
Warriors
Warriors
Warriors
Warriors
Warriors
Warriors
Warriors
May the year 2014, be plentiful, with happiness, health and wealth to all the visitors, to my blog
Sunday, November 30, 2014
This will remain on top until the end of the year, may your lives glitter with happiness, hope and prosperity this year, 2014.
posted by D.Swami Gwekanandam @ 11:59 PM


Islamic State beheading women and children after stripping them naked
Tuesday, September 02, 2014
Jihad Watch : This piece was written by a Hindu human rights activist who has seen the devastation of jihad in India.
Warning: extremely graphic images at the link. "ISIS beheading children and women (after stripping naked) -parallels Hindu Story," Satya Blog, August 26, 2014:
From the advent of Islam, it is the brutality that was used to conquer. Well known US historian Will Durant and other authors have translated Arabs own memoirs on how the Islamic invaders have destroyed cultures and swathes of land with utmost brutality and inhumanity with mountains of Kafir's heads and rivers of blood.
Durant quotes how a Sultan of Delhi becomes restless if he does not see mountains of Kafir's heads every day morning. Steven Knapp quotes Arab memoirs of literally rivers of blood and the number of men and women sold in Arab markets as slaves (women as sex slaves). Aurangzeb alone destroyed 10,000 Hindu temples (see Fact India exhibition from Aurangzeb's own diktats). Taj Mahal is Hindu Palace/Temple.
Durant notes how Ghazni could not find enough carts to carry the enormous wealth of just one Somanth temple after slaughtering 50,000 Hindu priests. The once great country with 25% world GDP was brought to its feet, a country of skeletons as Vivekananda put it in 1890s by Islamic and European conquests. There is a Hindu Kush (Hindu slaughter) mountains in now Afghanistan and Pakistan region where just on one day they headed 100,000 Hindus.
But that is history and why we worry. Because it is repeating again and again and we live in our own world, rather not see to it. On Direct Action Day in 1946 hundreds of thousands were slaughtered that resulted in one million people killed and many beheaded and paraded in the streets like today. Most of the reduction of Hindus/Sikhs from 25% to 1.8% in Pakistan happened in the first few months.
Read it all here...............
posted by D.Swami Gwekanandam @ 11:33 AM


Ohio Churches Vandalized with Quran Graffiti
WTHR : COLUMBUS, Ind. - Columbus Police said they've never had anything like it - three churches vandalized in the same night.
Someone spray painted them on the outside. It's the words used, though, that have some people asking if this was more than a prank. "It was just one word. It said 'Infidels!'" Father Doug Marcotte said of what was spray painted on Saint Bartholomew's Catholic Church in Columbus overnight Saturday. Parishioners saw that, along with the word "Qur'an 3:151" on their way into mass Sunday morning.
"It's certainly not a warm and fuzzy verse. It talks about the infidels, their refuge being the fire," explained Father Marcotte. Specifically, that passage of the Qur'an reads: "We will cast terror into the hearts of those who disbelieve for what they have associated with Allah of which He had not sent down [any] authority. And their refuge will be the Fire, and wretched is the residence of the wrongdoers." Saint Bartholomew's wasn't the only Columbus church vandalized.
"It's really bizarre and the fact that they hit two other Christian Churches. It's not like we're all in a line. So why did they pick the three of us," asked Father Marcotte. Outside East Columbus Christian Church and Lakeview Church of Christ, members there found the same kind of graffiti Sunday morning. Read it all here...............
Hat tip : RoP
posted by D.Swami Gwekanandam @ 11:02 AM


Filipino Forces defied Cowardly "Ballless" UN commander's order to surrender in Golan crisis
Blazing Cat Fur : MANILA, Philippines — The Philippine military said Monday that a U.N. peacekeeping commander in the Golan Heights should be investigated for allegedly asking Filipino troops to surrender to Syrian rebels who had attacked and surrounded their camp.
Gen. Gregorio Pio Catapang said he advised the 40 Filipino peacekeepers not to lay down their arms, and they defied the U.N. peacekeeping commander's order, Military officials later named him as Major General Iqbal Sing Singha. What an arsehole for an Indian Army Officer! Instead, they staged a daring escape from the Golan camp over the weekend, ending a tense, dayslong standoff.
When the besieged Filipino troops sought his advice after they were ordered to lay down their arms as part of an arrangement with the rebels to secure the Fijians' release, Catapang said he asked them to defy the order. "I told them not to follow the order because that is a violation of our regulation, that we do not surrender our firearms, and, at the same time, there is no assurance that you will be safe after you give your firearms," Catapang said.
"Our stand is, we will not allow our soldiers to become sacrificial pawns in order to save the Fijians," Catapang told The Associated Press. "They should look for other ways and means to save the Fijians."
Read it all here...........
posted by D.Swami Gwekanandam @ 10:49 AM


Islamic supremacists enraged: Michigan Governor affirms Israel's right to exist at Hamas-linked ISNA convention
Jihad Watch : Islamic supremacist academic propagandist Hatem "Hate 'em" Bazian, a professor of "Islamophobia" at (where else?) the University of California Berkeley, has equated the Boston jihad bombings with "Islamophobia" and, several years ago, called for an "intifada" in the U.S.
Tonight he is enraged that Michigan Governor Rick Snyder has dared to affirm Israel's right to exist at the convention of the Hamas-linked Muslim Brotherhood group the Islamic Society of North America.
He posted this on Facebook. Be sure to call Snyder and tell him, "Bravo!": Call Michigan Governor Rick Snyder and express that Palestinians have the right to exist, be free on their land and an immediate end to Israeli Occupation.
You lost the Muslim-Arab vote in Michigan! (517) 373-3400 Michigan Governor Rick Snyder spoke at the opening session of ISNA's 51st Annual Convention on Friday held in Detroit and made it a point to declare that Israel has the right to exist without making any references to the Palestinians. The statement was completely out of context and seems intended to make a point to his audience as if to each them a lesson considering the recent situation in Gaza.
Read it all here............
posted by D.Swami Gwekanandam @ 10:41 AM


Libya's Grand Mufti using UK as base to preach in support of violent Islamic jihadists
Jihad Watch : This man was let into the UK, while Pamela Geller and I were banned.
The British government, in other words, is more interested in stopping foes of jihad terror than in stopping jihad terror. They have chosen what they have chosen, and are already reaping the consequences, with special forces in London today to guard against a jihad terror attack.
Britain has such a bright future ahead: chaos, civil war, and Sharia. "Radical cleric uses UK as base to preach in support of violent Islamists," by Patrick Sawer, the Telegraph, August 30, 2014 (From Pamela Geller):
A radical foreign cleric was last night accused of using a British based Internet TV channel to encourage Islamist fighters trying to overthrow the government in Libya. Grand mufti Sheikh Sadiq Al-Ghariani, Libya's highest spiritual leader, is alleged to be using the UK as a base from which to help orchestrate the takeover of his home country by extremist militias with ideological links to the brutal Islamic State fighters in Syria and Iraq.
Read it all here..............
posted by D.Swami Gwekanandam @ 10:32 AM


Florida: Muslim threatens to "kidnap an American and behead him"
Jihad Watch : Faisal Albagdadi and Ahmed Hindi started the brawl after they walked into the bar already drunk.
Drinking alcohol is, of course, forbidden in Islam, and so it may be surmised that Albagdadi and Hindi are not particularly devout.
But when Albagdadi threatened to "kidnap an American and behead him, once he's released from jail," he was falling back on deeply ingrained cultural and religious touchstones: "when you meet the unbelievers, strike at the necks" (Qur'an 47:4).
People start bar fights all the time, and threaten to kill people all the time — but when one brings in beheading, one reveals an Islamic supremacist outlook or upbringing. "2 arrested after starting bar fight, making threats, Volusia cops say," by Loren Korn, ClickOrlando.com, August 28, 2014:
Read it all here...............
posted by D.Swami Gwekanandam @ 10:26 AM


UK: Prosecutor "branded a racist" for prosecuting Muslim rape gang
Jihad Watch : Who is responsible for this? Those who charged the foes of jihad terror and those who called attention to the Muslim rape gangs with "racism" and "bigotry" — people like Nick Lowles and Matthew Collins of Hope Not Hate, Fiyaz Mughal of Tell Mama, and their allies and Useful Idiots.
They have created an environment in which people are too intimidated to resist jihad terror and Islamic supremacism — they know they'll be defamed as a "racist" if they do, and suffer professional and personal harm.
"I was intimidated and branded a racist for bringing Rochdale abuse gang to justice, says prosecutor," by Nazir Afzal, Daily Mail, August 31, 2014 (From Blazing Cat Fur): As the Chief Crown Prosecutor for the North West, I led the teams that brought the so-called Rochdale Grooming Gang to justice in 2012 for abusing up to 47 girls.
Read it all here.............
posted by D.Swami Gwekanandam @ 10:08 AM


Terrorists' Handbook
National Review : President Obama may not have a strategy for defeating the Islamic State, but the Islamic State has a strategy for the U.S.
In fact, that strategy is set out, in part, in an al-Qaeda manual recently translated for the benefit of the U.S. military. A guerrilla war proceeds in phases, according to Abd al-Aziz al-Muqrin's A Practical Course for Guerrilla War, a strategic and tactical guide to mujahideen intent on establishing "a pure Islamic system free from defects and infidel elements." It was written after the September 11, 2001, terrorist attacks.
The first phase is "attrition (strategic defense)," the time for carrying out attacks, "spectacular operations, which will create a positive impact." The terrorists use the attacks as a recruitment tool and a morale boost for potential jihadis.
Phase two is the time of "relative strategic balance," when the jihadis build an army to hold territory that has been wrested from the incumbent regime. "There the mujahidin will set up base camps, hospitals, sharia courts, and broadcasting stations, as well as a jumping-off point for military and political actions," al-Muqrin writes.
The third phase, a time of internal discord and political upheaval for the "collaborationist" regime, is "decisive." The terrorists use their conventional army to launch dramatic assaults. "By means of these mujahadin conventional forces, the mujahidin will begin to attack smaller cities and exploit in the media their successes and victories in order to raise the morale of the mujahidin and the people in general and to demoralize the enemy," al-Muqrin writes in a passage that brings to mind the Islamic State's rampage across northern Iraq.
"The reason for the mujahidin's treating of smaller cities is that when the enemy's forces see the fall of cities into the mujahidin's hands with such ease their morale will collapse and they will become convinced that they are incapable of dealing with the mujahidin."
Read it all here............
posted by D.Swami Gwekanandam @ 10:03 AM


UK to force returning jihadis to undergo "de-radicalization" program
Jihad Watch : This absurd idea is based on the British government's fundamental and unshakable assumption that Islam is a Religion of Peace, and that jihad terrorists are misunderstanding and misinterpreting it.
So all that needs to be done is teach them the true, peaceful Islam, and all will be well, right? Well, let's see. De-radicalization programs have been implemented elsewhere, notably in Indonesia and Saudi Arabia. Let's look at how they fared. From the Jihad Watch archives:
11 ex-Gitmo prisoners flee the Saudi "rehabilitation program" and join up with terrorist groups Jaw-dropper: 25 former Gitmo detainees "return to militancy" despite Saudi rehab program! Graduate from Saudi jihadi rehab program killed in Syrian jihad: "killed a large number of Christians before his acceptance by God" Flight 253 jihadist wasn't cured by Saudi anti-jihad art therapy Former Guantanamo detainee now top al-Qaeda ideologue
— "He was transferred to Saudi Arabia in 2006 where he was placed in a national rehabilitation project." Indonesian government admits that its jihadist rehab program is a failure The British government is living in a fool's paradise."UK Government Agrees Forced 'De-Radicalisation' Schools for Returning Jihadis," by Nick Hallett, Breitbart, September 1, 2014 :
Read it all here.............
posted by D.Swami Gwekanandam @ 9:53 AM


Australia: Muslim prof claims she got "hate mail" after her deceptions exposed
Jihad Watch : A few days ago I wrote some commentary here at Jihad Watch on an article about a Muslim professor in Australia, Anne Aly.
I showed with quotes from the Qur'an and other Islamic sources that the article was filled with half-truths, distortions, and outright falsehoods about Islam.
Apparently someone posted her email address in the comments field here, and now there is an article in The West Australian about how poor Professor Aly has received…hate mail.
She got hate mail? And this is a news story? If receiving hate mail is newsworthy, I should be on the front page of the New York Times every day. Here's one I got on the same day I wrote the post about Aly:
Read it all here..................
posted by D.Swami Gwekanandam @ 9:43 AM


Protecting the Muslim Rapists and the authorities who covered it up............
Friday, August 29, 2014
National Review : We often read or hear from the media that a nation is "shocked" or "horrified" by the revelation of some crime or government scandal.
It is almost never true. At best, most people are disapproving or mildly interested in the shocking news. Since Tuesday afternoon, however, Britain has felt real shock and horror over the report that 1,400 young women in the South Yorkshire town of Rotherham had been groomed, raped, prostituted, trafficked, and brutally abused in almost every possible way by a criminal gang for the last 16 years.
In addition, the authorities — which in this case are the local government authority, the police, and the child-protection services — had been repeatedly informed of these crimes but had dismissed the reports as false or exaggerated and taken no action to investigate, halt, and punish them. Some of the examples of this depraved official indifference are barely believable. In one case, a girl was found drunk in the company of her exploiters and was arrested while the men were let free.
In another, a father found his daughter, tried to rescue her, complained to the police, and was himself arrested while the authorities took no action on his complaint.What happened is explained by two additional facts: The 1,400 girls were all white and of Christian background and English ethnicity while all but one of their exploiters were Muslims of Pakistani heritage. (The report describes the men delicately as "Asians," but so far no Hindus, Sikhs, or Hong Kong Chinese are among their number.)
As in other recent cases, the men targeted the girls in large part because they were white Christians, culturally speaking, and thus "worthless." They actually told the girls that this was so. Still worse, the police also treated the girls as worthless when they bravely ignored the physical threats against them (one man poured petrol over a girl and threatened to light it) and sought police help.
As a result, some of the girls came to believe they were in fact worthless, which, of course, made them more tractable to the gang. Others committed suicide. Many of the survivors will experience, perhaps for the rest of their lives, prolonged bouts of depression, self-contempt, shame, and other psychological disorders.
Read it all here................
posted by D.Swami Gwekanandam @ 9:07 PM


"Reverse jihad": Iraqi and foreign Christians join fight against Islamic State
Jihad Watch : "Some Christian groups in northern Iraq say they have had enough of being struck down like helpless victims and are tired of being chased from a place where they consider themselves to be the original inhabitants; they have decided to take up arms to defend the home their people have known for over 2,000 years."
This is completely understandable; it will, however, be the occasion of a great deal of moral equivalence from the mainstream media and government officials, as they decry "religious extremists on both sides." But in reality, fighting for self-defense is not the same thing as fighting a war of conquest and extermination.
"Calling It a 'Reverse Jihad,' Iraqi and Foreign Christians Join Fight Against Islamic State," by Don Pittman, Gospel Herald, August 28, 2014: Some Christian groups in northern Iraq say they have had enough of being struck down like helpless victims and are tired of being chased from a place where they consider themselves to be the original inhabitants; they have decided to take up arms to defend the home their people have known for over 2,000 years.
National Geographic reports that, According to officials with the Assyrian Patriotic Party, which is one of several Assyrian political organizations in Iraq that is made up of mostly Christians, 40 armed members have been sent to join the Kurdish Peshmerga, the official security force of the Kurdistan Regional Government, and the strongest fighting force in Northern Iraq that is taking on the Islamic State. The Christian group has shed its historically passive nature because the ruthless Islamic State has so severely brutalized all who stand in its way.
Read it all here..................
posted by D.Swami Gwekanandam @ 12:01 PM


The Muslim Rape of Christian Nuns
Raymond Ibrahim : Despite how unsavory and barbaric Islamic groups and persons around the world have been behaving—whether Nigeria's Boko Haram, Mesopotamia's Islamic State, Somalia's Shabaab—perhaps few things are as disgusting and cowardly as the Muslim rape of nuns: defenseless Christian women who sacrifice much of their lives to help sick and needy Muslims.



The latest such attack comes from Bangladesh, which is over 90% Muslim in population. In early July, dozens of men armed with machetes, knives and iron rods attacked the convent of PIME (Pontifical Institute of Foreign Missions nuns in Boldipuku), a village mission in north Bangladesh.
"The nuns were beaten and molested, ending when police arrived," reported Bishop Sebastian Tudu.
Catholic Online has the complete story:


[S]ome 60 men attempted to loot the building and rape the nuns… The attackers first tied the hands and legs of the mission's two night watchmen and gagged them in the early morning hours. They then broke down the door of the room where the assistant pastor Father Anselmo Marandy was sleeping. They then raided the convent located in the mission campus….
Three PIME nuns suffered attempted rape and were sent to their provincial house in Dhaka, the national capital where they are trying to overcome the shock and mental suffering. "It's very sad that the sisters cannot continue to work for the people, but our sisters are no longer safe," Rosaline Costa, a Catholic human rights activist lamented. Local Christians are currently living in fear since the attack. Christians form only 0.8 percent of Dinajpur district's three million people.

Although some of those quoted in the Catholic Online report portray this attack is "unprecedented," the fact is, nuns raped by Muslims is a phenomenon that goes back centuries. According to Muslim historian Taqi al-Din al-Maqrizi (1364-1442), during his raids on then Christian-majority Egypt, Caliph Marwan II (r.744–50) "made captive a number of women from among the nuns of several convents. And he tried to seduce one of them."
Read it all here................
posted by D.Swami Gwekanandam @ 8:53 AM


Ohio: School on lockdown after Muslim threatens to murder children over Israel-Hamas conflict
Thursday, August 28, 2014
Jihad Watch : Hamas savagery comes to the U.S.:
"He identified himself as 'Mohammed Shehad'…My sense is that due to the way he identified himself it sounds like he was upset at Israel." Or this could simply be an attempt to "strike terror into the hearts of the enemies of Allah" (Qur'an 8:60), or even a jihad-chic hoax.
"Man Threatens to Murder Children Due to Israel-Hamas Conflict," by Adam Kredo, Washington Free Beacon, August 27, 2014: An Ohio school was placed on lockdown Wednesday after a man with a "heavy accent" phoned the school and threatened to murder children with an AK-47 due to the current conflict between Israel and Hamas, according to local police.
All schools in Pickerington, Ohio, were placed on lockdown after an unknown man made a threatening call to the Pickerington North High School, Fairfield County Sheriff Dave Phalen confirmed to the Washington Free Beacon.
Read it all here..............
posted by D.Swami Gwekanandam @ 6:35 PM


Muslim Children Parade The Heads Of Their Victims, While A Crowd Of Muslim Adults Praise Them
Eye On The World - By Walid Shoebat:


The Islamic State social networking site has a photo showing a child holding a severed head amid a gathering of other children, which was tweeted and went viral with an attached phrase that said "This is how the cubs of the Caliphate are raised up", boasting of this heinous act.
It should be noted that it is not the first time that such boast is made in which the heads of victims are being carried by children. An Australian Muslim child held in his hand the heads of severed Syrian troops. The head of the Shariah judge of the General brigades "Hawks of Sham," had been carried by children after the ISIS killed him.
This image comes after the disclosure that the children are being trained to kill in the name of religion, in the framework of the preparation of the Islamic state raising a generation of fighters to rid the world of "infidels".
posted by D.Swami Gwekanandam @ 6:31 PM


Muslim Women Volunteer for Sexual Jihad with Islamic State
Eye On The World : (Breitbart) Records show that Australian, British, and Malaysian women travel to Iraq and Syria to participate in jihad al-nikah, or sexual jihad, for the Islamic State (ISIS) terrorists.
They intend to become comfort women for the jihadists as the men continue to establish a Caliphate in Iraq and Syria.



"These women are believed to have offered themselves in sexual comfort roles to ISIS fighters who are attempting to establish Islamic rule in the Middle East," said one source in Malaysia, adding, "This concept may seem controversial but it has arisen as certain Muslim women here are showing sympathy for the ISIS struggle."

"Checks with our foreign counterparts and intelligence disseminated reveal that there may be up to 50 Malaysians in the Middle East," he said. The official shared information with Britain and Australia. Numbers from those countries show hundreds of men fight with ISIS, but also women who left because of sexual jihad.

"This figure also includes British Muslim women who are not fighting on the front line, but are still involved by performing sexual jihad," said the source. "Australian intelligence officials have revealed that more than 100 Australian Muslims are in Syria fighting alongside ISIS."
More...
posted by D.Swami Gwekanandam @ 6:26 PM


Prof's Chilling Warning: Islamic State Will Carry Out 'Mass Slaughter' in the U.S. if Not Stopped Soon
Blazing Cat Fur : Princeton University professor Robert George warned Wednesday that the Islamic State will carry out "mass slaughter in the United States" if it is not soon "destroyed as a fighting force."

"They have every intention of getting [to the United States], and these are people who achieve what they set out to achieve,"
George said on The Glenn Beck Program with guest host Dana Loesch. "Unless somebody stops them, they make good on their threats. They have threatened to carry out activity in the United States — killing people, mass slaughter in the United States."





"Believe me, I plead with you, I want your listeners to believe me — these people will do it if they can," George continued. "And they will be able to do it unless we stop them.
Read it all here..........
posted by D.Swami Gwekanandam @ 6:05 PM


Australia: Muslim arrested at airport, headed for Islamic State and jihad
Jihad Watch : How many Muslims in Western countries support the Islamic State, agree with the Islamic State, plan to or would like to wage jihad with the Islamic State?
No one knows. Political correctness has forbidden us to ask such questions, much less to get answers. "Counter-terrorist unit stops would-be jihadist at Sydney Airport as security increased," by Simon Benson, The Daily Telegraph, August 28, 2014 :
A WESTERN Sydney jihadist bound for the Middle East war zone has been put on a national security watch list after being detained at Sydney Airport on Sunday. The Sydney man, described only as being 25-35 years old, was picked up by a new airport counter-terrorism unit, first revealed by The Daily Telegraph three weeks ago, as he tried to board a flight to Beirut with his family.
Read it all here..........
posted by D.Swami Gwekanandam @ 5:55 PM


At behest of Hamas-linked CAIR, DoJ sues Minnesota town for rejecting mosque
Jihad Watch : The town rejected the Islamic center on zoning grounds, but at a meeting, some opponents of the project "made disparaging remarks about the Muslim faith."
Time to call in the Thought Police! Time for Obama's feds to force the mosque on this city! It is impossible to have a mature discussion about mosques in the U.S.
It is impossible to point out that 80% of mosques in the U.S. are Saudi-funded, and that four separate, independent studies since 1998 have found that 80% also teach hatred of Jews and Christians and the supremacy of Sharia over Constitutional law.
Anyone who points out such things is immediately accused of "racism," "bigotry," "hatred" and "Islamophobia." Yet the concerns are legitimate. Would the feds be suing the city of St. Anthony if it had rejected a church funded by a foreign government that was ostensibly an ally but that had spent billions to fund enemies of the U.S., and that taught that ultimately the Constitution would have to be replaced with a theocracy?
I expect that in such a case, the feds would be suing the church, not the city that turned it down. "Feds plan to sue city of St. Anthony over rejection of Islamic center," by Shannon Prather, Star Tribune, August 27, 2014:
Read it all here.............
posted by D.Swami Gwekanandam @ 5:43 PM


Tennessee imam who called Jews and Christians "filthy" uses ban on Foley vid to argue for blasphemy laws
Jihad Watch : Yasir Qadhi is an imam in Memphis, Tennessee.
He is also Dean of Academic Affairs at the Al-Maghrib Institute. He is a hafiz — that is, he has memorized the entire Qur'an.





He has an M.A. in the Islamic Creed and a B.A. in Islamic Sciences from Islamic University of Medina, as well as a master's and a doctorate in Islamic Studies from Yale. In the video above, he calls Jews and Christians "filthy" (in accord with Qur'an 9:28) and says:
"The life and property of a mushrik [one who worships others besides Allah] holds no value in the state of jihad….which means if they don't say la illaha illa Allah, their lives and property are halal" — that is, permitted to be taken by the Muslims.
Read it all here..................
posted by D.Swami Gwekanandam @ 5:38 PM


Boston Marathon jihad murderer's sister charged in NYC bomb threat
Jihad Watch : Will there be an avalanche of stories talking about the discrimination and isolation that Ailina Tsarnaeva has faced in the U.S., after the pattern of the sympathetic and almost laudatory (Rolling Stone) coverage of her brothers' jihad mass murders?
Or has she not killed enough people to warrant such sympathy from our thoroughly compromised mainstream media? "Boston Suspect's Sister Charged in NY Bomb Threat," Associated Press, August 27, 2014 (From Pamela Geller):
NEW YORK — Boston Marathon bombing suspect Dzhokhar Tsarnaev's (joh-HAHR' tsahr-NEYE'-ehvz) sister has been accused of threatening to bomb a New York City woman and has been arrested. Police say Ailina Tsarnaeva (tsahr-neye-EH'-vuh) made the threat via telephone Monday and turned herself in Wednesday. She's charged with aggravated harassment. Police say the North Bergen, New Jersey, resident is due in court Sept. 30.
Read it all here.........
posted by D.Swami Gwekanandam @ 5:30 PM


The Muslim Connection - Political correctness prevented authorities from recognizing the community's sexual-abuse problem.
National Review : About eight miles from Sheffield in central England, the Metropolitan Borough of Rotherham is home to just over 258,000 residents — for comparison, about as many as reside in its transatlantic "twin town," Buffalo, N.Y.
It's also home to a local government, child-social-services agency, and police department that effectively countenanced at least 1,400 instances of "child sexual exploitation" (CSE) between 1997 and 2013 — and that is a "conservative" estimate, according to the "Independent Inquiry into Child Sexual Exploitation in Rotherham," just released by Rotherham's Metropolitan Borough Council.
How could police and local leaders ignore the victimization of so many children? In part, thank political correctness.Authored by Professor Alexis Jay, an expert and government adviser on social work, the inquiry was based on 988 children known to have been victims of sexual exploitation, defined by the United Kingdom as involving young people under the age of 18 in "exploitative situations, contexts and relationships where young people (or a third person or persons) receive 'something' (e.g. food, accommodation, drugs, alcohol, cigarettes, affection, gifts, money) as a result of performing, and/or others performing on them, sexual activities."
Jay and her fellow researchers read 66 case files, some of which remain under investigation. What they discovered were not just instances of all-too-common sexual abuse, but sex trafficking networks, gang rape, and terror:
Read it all here.............
posted by D.Swami Gwekanandam @ 7:14 AM


The Profile of a Jihadist The degree of his brutality is a function of his misdirected zeal to transcend the human condition.
Wednesday, August 27, 2014
National Review : 'I need something with a deeper meaning," says rapper L. Jinny in his song "Overdose": "food for thought, something that will keep me eating."
He seems to have found what he was looking for. L. Jinny, a.k.a. Lyricist Jinn Matic, a.k.a. Abdel-Majed Abdel Bary, left the rap business in July 2013 to join ISIS in Iraq. One month later he tweeted a photo of himself holding a severed head, winsomely captioned, "Chillin' with my homie or what's left of him." According to press reports, Bary may be the murderer of American journalist James Foley.
The rise of Bary, a British citizen, to global notoriety within the ranks of the caliphate has brought attention to the large numbers of foreigners expatriating to join the Islamic State. Khalid Mahmood, member of Parliament for Perry Barr in Birmingham, claims that more than twice as many British Muslims are fighting for the Islamic State as for the Queen.
In early August The Australian published a photograph of a seven-year-old boy holding a severed head at the behest of his jihadist father, Khaled Sharrouf, a Sydney resident fighting for the Islamic State in Syria. The caliphate's conquest is regional, but its draw is global. Why?
Read it all here...............
posted by D.Swami Gwekanandam @ 9:18 PM


The Evil Islamic State - If the word doesn't apply to ISIS, what does? By Jonah Goldberg
National Review : I never liked it when George W. Bush used the term "evildoers" to describe al-Qaeda and other terrorists.
A lot of other people objected as well, but for different reasons. I didn't like the term because it always sounded to me like he was saying "evil Dewar's," as in the blended Scotch. (This always made some of Bush's statements chuckle-worthy — "We will not rest until we find the evil Dewar's!") I prefer single malts, but "evil" always seemed unduly harsh. The more common objection to "evildoers" was that it was, variously, simplistic, Manichean, imperialistic, cartoonish, etc.
A few years later, as the memory of 9/11 faded and the animosity toward Bush grew, the criticism became more biting. But the substance was basically the same. Sophisticated people don't talk about "evil," save perhaps when it comes to America's legacy of racism, homophobia, capitalistic greed, and the other usual targets of American self-loathing. For most of the Obama years, talk of evil was largely banished from mainstream discourse.
An attitude of "goodbye to all that" prevailed, as the War on Terror was rhetorically and legally disassembled and the spare parts put toward building a law-enforcement operation. War was euphemized into "overseas contingency operations" and "kinetic military action."
There was still bloodshed, but the language was often bloodless. Major Nidal Malik Hasan, a protégé of al-Qaeda guru Anwar al-Awlaki, shouted "Allahu Akbar!" as he killed his colleagues at Fort Hood. The military called the incident "workplace violence."
As a matter of objective moral fact, the answer seems obvious. But also under any more subjective version of multiculturalism, pluralism, or moral relativism shy of nihilism, "evil" seems a pretty accurate description for an organization that is not only intolerant toward gays, Christians, atheists, moderate Muslims, Jews, women, et al. but also stones, beheads, and enslaves them. Who are you saving the word for if "evil" is too harsh for the Islamic State? More to the point, since when is telling the truth evidence you've stopped thinking?
Read it all here.................
posted by D.Swami Gwekanandam @ 9:13 PM


Sweden's collapse: Every Swede pays month's wages to finance immigration, 48 billion kroner still needed beyond budgeted amounts
Jihad Watch : (Muslims showing their appreciation of the Swedish flag) Sweden imports at least a hundred thousand Muslims each year, and the country is already experiencing an extreme rise in crime.

Every Swede pays one month's wage per year to finance immigration, and the government has already warned that taxes will increase more than two percent the next four years.

The entire Swedish defense apparatus, including civil emergency, coast guard, etc., costs around 42 billion kroner. The entire Swedish justice system costs 40 billion kroner. A brave Swedish Socialdemokrat asks: We were told that immigration is an economic benefit for our country. "So where is the money?"

Recently a Muslim participating in an Arabic talk show put the Swedish police on alert as he exclaimed that "Until the day we die, we will engage in war against Sweden and Europe." Asked about receiving welfare from the Swedish infidels, he answered: "No. It is not their money, the money can only come from god." Via 10news.dk, translated from SVD:

According to the Swedish Migration Board the increased funding needs for asylum and migration totals 48 billion kroner for this year and the next four years. 48 billion, in addition to already budgeted amounts, that is.
posted by D.Swami Gwekanandam @ 9:05 PM


Islam 'does not belong in German society' – poll
Jihad Watch : Germany, like all of Western Europe (and the U.S. and Canada) has been blanketed with victimhood propaganda about "Islamophobia," but it is not enough to overwhelm what people see with their own eyes: increasing jihad violence and Islamic supremacist thuggery.
The article sees this understandable suspicion solely in terms of bigotry: "However, a second question asking how people thought Germany should deal with hostility to Muslims found that 53 percent of people believed that it should be treated as seriously as anti-Semitism….
But a majority of 57 percent of AfD supporters still thought that hostility to Muslims was as serious as hatred against Jews." Of course. Opposing jihad terror and Islamic supremacism is not the same thing as racial or ethnic prejudice or hostility to Muslims, despite the best efforts of Leftists and Islamic supremacists to equate the two. What Germany, and all Western states, must do is not allow the growth of a parallel society with its own culture and system of laws, existing within but not paying allegiance to the state.
There should be equal justice for all, and one legal system applying to everyone, along with a call to Muslim communities to work for genuine assimilation and genuine reform of the violent and supremacist aspects of Islam. "Islam 'does not belong in German society' – poll," The Local, August 7, 2014:
Read it all here..........
posted by D.Swami Gwekanandam @ 9:01 PM


1,400 years of war
Residents of Tabqa city and Islamic State militants tour the streets in celebration after Islamic State militants took over Tabqa air base in northeast Syria Sunday. (Reuters/Stringer)
Blazing Cat Fur : The nation watched in horror last week as ISIS terrorists beheaded an American Christian journalist, videotaping the gruesome killing as an open threat to the world that ISIS intends to establish a Muslim caliphate that will hold absolute rule.
"Kids are taught in schools today that Islam is one of the three great Abrahamic faiths, alongside Christianity and Judaism," McFarland said, "In 732, Muslim forces invaded Europe, and only because the Franks stood up to them and turned them back did Islam not infiltrate Europe. In the 16th century during the Ottoman-Habsburg Wars, the Islamic Ottomans again set their sights on the West—not to bring peace but to bring absolute Islamic rule. And only because Christians stood up militarily to the Ottomans were they defeated.
Read it all here................
posted by D.Swami Gwekanandam @ 8:43 PM


Good news: American convert to Islam -- a 'rapper' -- killed in Syria
American-born Douglas McAuthur McCain, who became radicalized after chatting to jihadists online, was allegedly killed over the weekend fighting for ISIS in Syria
Blazing Cat Fur : An American man was reportedly killed over the weekend fighting for the Islamic State (also known as ISIS) in Syria, NBC News reports. The Free Syrian Army found the body of 33-year-old Douglas McAuthur McCain after a fight with ISIS, with $800 cash in his pocket and an American passport.
U.S. officials and family members further confirmed the basketball lover and rapper's death.The San Diego native appears to have crossed into Syria a few months ago, according to posts on his personal Twitter.Friends and family have now started posting on his Facebook, expressing condolences to his wife and daughter.
McCain was born in southern California in January 1981, but eventually moved with his family to the Twin Cities area of Minnesota where he attended Robbinsdale Cooper High School in New Hope and played on the basketball team. Old friends at the mostly-white school described McCain as a carefree teen who wasn't very religious. According to his Twitter, he converted to Islam around 2004 and his online posts become much more fervent.
Read it all here.......... ..
posted by D.Swami Gwekanandam @ 8:36 PM


UK: 1,400 non-Muslim children exploited by Muslim rape gangs, authorities did nothing "for fear of being thought as racist"
Jihad Watch : You can write that as the epitaph of Great Britain. The British government kowtowed to Islamic supremacists "for fear of being thought as racist."
The British government hounded counter-jihadists domestically and banned ones from the U.S. from entering the country "for fear of being thought as racist."





The British government worked with Islamic supremacists it mistook for "moderates" "for fear of being thought as racist." The British government funded liars who exaggerated claims of Muslim victimhood "for fear of being thought as racist." The British government for years ignored an Islamic supremacist takeover of public schools "for fear of being thought as racist."
As Britain collapses into inevitable chaos, civil war, and jihad in the streets, Blair, Cameron, May and the rest, and all the dreary Sarah Browns (one of the proprietors of the Leftist dhimmi hate site Harry's Place) among their dreary, dreary supporters, can congratulate themselves that as they bring down a once-great civilization upon their own heads, at least no one will think that they were "racist." "Rotherham child abuse scandal: 1,400 children exploited, report finds," BBC, August 26, 2014: Read it all here..............
posted by D.Swami Gwekanandam @ 8:27 PM


Islamic State gives Iraqi Christians one week to convert, pay jizya or die
Jihad Watch : "The group also threatened to impose a 'special tax' on Iraqi Christians.
Thousands of Christians left Mosul in July after the group gave the ultimatum saying that if they did [not] comply there would be 'nothing for them but the sword." That tax is Qur'anic: "Fight those who believe not in God nor the Last Day, nor hold that forbidden which hath been forbidden by God and His Apostle, nor acknowledge the religion of Truth, (even if they are) of the People of the Book, until they pay the Jizya with willing submission, and feel themselves subdued." (Qur'an 9:29).
"ISIS gives Iraq Christians 'one week' to convert or die," by Charlene Adams, Christian Today, August 26, 2014: Islamic militant terrorists ISIS is giving non-muslims in Iraq three options: leave, convert or die. A WorldWatch Monitor report tells the personal account of Iraqi Christian Mikha Qasha.
In August, WWM reported that Qasha, an elderly paralytic, was moved from his home in Qaraqosh after ISIS members threatened him with weapons giving him one week to leave, convert to Islam or "face the sword." Qasha eventually found his grandson and was taken to Ankawa, Iraq, the predominantly Christian suburb in the province of Erbil. ISIS has reportedly been giving the ultimatum since the group took over Mosul, the capital of the Nineveh providence in northern Iraq, in June.
Read it all here..................
posted by D.Swami Gwekanandam @ 8:10 PM


Muslim groups demand mandatory retraining of all federal, state, local law enforcement officials who may have learned truth about jihad
Jihad Watch : They got the FBI and other federal agencies in 2011 to remove all mention of Islam and jihad in connection with terrorism from counter-terror training materials, and to fire counter-terror trainers (including me) who spoke the truth about how Islamic jihadists used the texts and teachings of Islam to justify violence and make recruits.
Now, flush with that victory, they're moving in for the kill: any law enforcement official who may have heard the truth must be reeducated.
Chairman Mao would be dead chuffed, but the fact is that even if Obama accepts and implements this demand, and he probably will, the truth will out: even Hamas-linked CAIR cannot prevent federal, state, and local law enforcement personnel from having open eyes and watching jihad activity in the U.S. and around the world, and drawing the obvious conclusions. "Muslim Activists Demand Overhaul of All U.S. Law Enforcement Training," Judicial Watch, August 26, 2014:
Read it all here.............
posted by D.Swami Gwekanandam @ 8:06 PM


Saudis must stop exporting extremism
Tuesday, August 26, 2014
ISIS atrocities started with Saudi support for salafi hate
Blazing Cat Fur : Along with a billion Muslims across the globe, I turn to Mecca in Saudi Arabia every day to say my prayers.
But when I visit the holy cities of Mecca and Medina, the resting place of the Prophet Muhammad, I am forced to leave overwhelmed with anguish at the power of extremism running amok in Islam's birthplace.
Non-Muslims are forbidden to enter this part of the kingdom, so there is no international scrutiny of the ideas and practices that affect the 13 million Muslims who visit each year.





Last week, Saudi Arabia donated $100 million to the United Nations to fund a counterterrorism agency. This was a welcome contribution, but last year, Saudi Arabia rejected a rotating seat on the United Nations Security Council. This half-in, half-out posture of the Saudi kingdom is a reflection of its inner paralysis in dealing with Sunni Islamist radicalism: It wants to stop violence, but will not address the Salafism that helps justify it.
Read it all here...........................
posted by D.Swami Gwekanandam @ 6:10 PM


India: Well integrated Muslim unleashes dogs on wife who refused to convert to Islam
National shooter Tara Sahdev refuses to convert religion; husband unleashes dogs on her!

Blazing Cat Fur : The news of national shooter Tara Sachdev's husband unleashing dogs on her has sent shock chills across the nation.

The reason behind this heinous act has been her decision of not agreeing for the religion conversion as demanded by her husband. Jharkhand born Tara Sahdev has alleged that her husband Ranjit Kumar Kohli had been pressurizing to convert her religion to Islam and when she denied doing anything of that sort, she was subjected to physical assaults on various occasions – including dogs being unleashed on her and also keeping her without food for days.
Read it all here..........
posted by D.Swami Gwekanandam @ 6:06 PM


Scenes from occupied France
The magazine Valeurs Actuelles has a series of articles this week on the plight of the indigenous French people forced to live in Muslim-colonized areas.

Blazing Cat Fur : It is far from astonishing that doctors are now refusing to do home visits, that the Post Office is often refusing to deliver packages to certain Muslim areas.

Some funeral corteges, according to the criminologist Xavier Raufer, are being forced to avoid high-risk sectors, because the crosses on their hearses become targets of choice.
Even pizza delivery workers are sometimes obliged to stop servicing certain districts, Domino's Pizzas in Poissy being one example. The owner of this franchise doesn't want to put the lives of his employees in danger any more, after several of them were attacked on Maréchal-Lyautey Avenue.
Locals in the area confirm the danger. A woman admits to us that she no longer wears jewellery for fear of it being stolen. Another person, a resident of the Saint-Exupéry district, confesses that "she can no longer dress as she likes", for fear of being spat on. At 58, she fears one day having to wear "their cloth prisons".
Read it all here........
posted by D.Swami Gwekanandam @ 6:01 PM


Zuhdi Jasser: I was bullied for criticizing Hamas
Blazing Cat Fur : What happens in Syria, Egypt, Iraq or Gaza has an impact every day right here in the Valley [Arizona].
Even in America, leading Muslim organizations and clerics bully with threats of ostracism those Muslims who dare to dissent. Old-guard ideologues, too, used to monopoly control, make it crystal clear to their Muslim critics: Take us on and we will make an example of you as a traitor to the Muslim community (the ummah).





On July 28, Muslims around the world celebrated Eid al-Fitr (Holiday of the Feast) marking the end of our holy month of Ramadan, a spiritual month of daily fasting from all food and drink. In Ramadan, we focus on scripture, self-reflection and atonement. My family and I attended the holiday Eid prayer service at the Islamic Center of the Northeast Valley of which we are longtime members.





Little did we know Imam Yaser Ali, a Valley attorney, would use this otherwise joyous family holiday occasion to target me in the presence of my wife and children. With more than 500 local Muslims in attendance, he riled up the crowd, demanding a community "effort" against those Muslims "who go on Fox News and speak ill against our Muslim brothers and sisters … who make the mosques look bad." These individuals, he said, "hate Islam" and "vilify Muslims."
Read it all here..............
posted by D.Swami Gwekanandam @ 11:42 AM


Will Hamas be held accountable for war crimes? Not likely
Masked Hamas members (dressed in black) prepare to execute local Palestinians who they claim spied for Israel, Aug. 22, 2014, in Gaza. (Image source: Reuters video screenshot)
Blazing Cat Fur : What Khaled Mashaal forgot to mention was that Hamas and the Islamic State do have at least one thing in common: they both carry out extrajudicial executions as a means of terrorizing and intimidating those who stand in their way or who dare to challenge their terrorism.
According to Hamas's logic, all members of the Palestinian Authority government are "traitors" who should be dragged to public squares to be shot by firing squads. According to the same logic, Mahmoud Abbas himself should be executed for maintaining security coordination with and talking to Israelis.





As for the two executed women, the sources said that their only fault was that they had been observed asking too many questions about Palestinians who were killed in airstrikes...
Read it all here.........
posted by D.Swami Gwekanandam @ 11:32 AM


How Obama Caused Gaza War And disproved the democratic-peace theory.
National Review : It was the election and brief rule of the Muslim Brotherhood (under Mohamed Morsi) in Egypt that was the proximate cause of the Gaza war.
It was the earlier election of the Muslim Brotherhood (in its Hamas incarnation) in Gaza that was the underlying cause. And it was unwise U.S. demands on Egypt and Palestine — demands that they hold elections and let Muslim religious parties run in them — that led to these twin evils. Additional tunnels between Gaza and Egypt were constructed during Morsi's year in power (June 2012 to July 2013).
The materials for the tunnels at the other end of Gaza — the ones into Israel — were smuggled in from Egypt that same year. So were the new sophisticated weapons Hamas has been using. Now Israel is cleaning up the mess.Morsi was not just a president, he was the leader of a movement-regime.
The movement was the same Muslim Brotherhood of which Hamas is a branch and al-Qaeda is an offshoot. The Obama administration had encouraged Egyptians to vote Morsi into office; this made the difference in his thin margin of victory. The administration bears causal responsibility for the present conflict, alongside the Brotherhood itself.
The administration promoted uncritically what it called "democracy" in Egypt. At every point along the line it biased its democracy-promotion in ways that served the Brotherhood's rise to power. This is obvious to Egyptians; they talk bitterly about how America foisted the Brotherhood on them. It is only Americans who have not heard about it.
Read it all here..............
posted by D.Swami Gwekanandam @ 11:27 AM


The threat from Muslim jihadists returning from Iraq or Syria is "trumped up" and then savages the true villains — the West and the Jews.
Andrew Bolt: Muslim leaders' radical unity - against Tony Abbott

AS news broke of the beheading of US journalist James Foley, 80 of Australia's Muslim representatives issued a statement denouncing the extremism of ... Tony Abbott. Last week's statement is the most frightening yet from our Muslim "leaders". It attacks the Prime Minister for proposing anti-terrorism laws it falsely claims "specifically target Muslims".
It ludicrously claims the threat from Muslim jihadists returning from Iraq or Syria is "trumped up" and then savages the true villains — the West and the Jews. "Racist caricatures of Muslims" are being peddled by a government which won't crack down on "Jews travelling to train or fight with the Israeli Defence Force". "We are not fooled by those who speak against violence and terrorism but are its proponents at an institutional level through military and foreign policies.
"We are not fooled by those who speak of peace but ... support and justify the most heinous of violence inflicted on innocent people as seen recently in Gaza." The message is clear. There can be no co-operation on laws to save Australians from being blown up unless Australia abandons Israel and stops fighting jihadists abroad. Read it all here..........
Hat tip : EoZ
posted by D.Swami Gwekanandam @ 11:20 AM


Bacon Sign Offends Muslims
National Review : A sign advertising the bacon at a Vermont diner has been taken down after a Muslim resident complained about the sign on the Internet and sparked a massive backlash against the restaurant, Sneakers Bistro.
In June, in return for taking part in a local volunteer initiative to plant flower beds in the city's traffic medians, the diner was awarded a sign on a lamp post that said "Yield for Sneakers Bacon." A woman took issue with the sign, calling it insensitive to those who don't eat pork, according to WPTZ.
The woman's objection, which she posted online, prompted several Facebook and Yelp comments calling on Sneakers Bistro to take down the sign. The diner's owners contacted the woman to apologize and tell her the sign has been removed. "We are here to serve people breakfast, not politics," the owners wrote in a separate Facebook post over the weekend.
"We removed the sign that was located on public property as a gesture of respect for our diverse community." The mayor of the town, Winooski, Vt., commended the diner for taking down the sign.

"The cool part of living in a diverse community is that it's not always comfortable," Mayor

Katherine "Deac" Decarreau

told the television network. "It's a fascinating place with lots of opportunities for conversation. The city has to pay attention to a lot of factors while acting within what we can regulate."
Comment by Indian Soul : This is beyond belief in America! When did this PC crap start? Maybe I was too busy working to pay for those that won't for the past 20 years. Seriously, when did Americans bow down to Muslim's being offended by a word, and hindering an American business by taking away advertising?
Read it all here.............
posted by D.Swami Gwekanandam @ 11:14 AM


Video: Robert Spencer on Newsmax TV on the Islamic State's threats to strike in the U.S.
posted by D.Swami Gwekanandam @ 11:04 AM


UK and US special forces form hunter killer unit to "smash the Islamic State"
Jihad Watch : This will be interesting. Will these forces actually do what they have to do to topple the Islamic State, or will they be hampered by impossible politically correct rules of engagement that hamstring their ability to do much of anything beyond act as a shooting gallery for local jihadis, as in Afghanistan?
And will Muslim Brotherhood groups in the U.S. such as Hamas-linked CAIR that have issued vague and pro-forma denunciations of the Islamic State applaud this attempt to "smash" it, or will they start whining about the victimization of Iraqi civilians and disproportionate force?
"SAS and US special forces forming hunter killer unit to 'smash Islamic State,'" by Aaron Sharp, Mirror, August 23, 2014: Elite British and US special forces troops are forming a hunter killer unit called Task Force Black – its orders: "Smash the Islamic State." The undercover warriors will aim to "cut the head off the snake" by hitting the command structure of the Islamist terror group responsible for a trail of atrocities across Iraq and Syria, reports the Sunday People.
Read it all here..................
posted by D.Swami Gwekanandam @ 11:01 AM


Dumfuk, Catholic Archbishop of Brisbane: "The extremists' barbarism seems apocalyptic. It has nothing to do with real Islam."
Jihad Watch : "The Catholic Archbishop of Brisbane, Mark Coleridge, said people should think about what social psychosis was driving some young Muslims to give their lives fighting 'on the altar of the demonic' for the Islamic State.
'The situation needs prayer, action and deep reflection,' he said. 'The extremists' barbarism seems apocalyptic. It has nothing to do with real Islam or God and is blasphemy of a kind.'" At least on the basis of this report, he doesn't seem to have explained what he thinks that the Islamic State is doing that has nothing to do with real Islam, but probably he assumes that Islam teaches peace and tolerance, and that therefore their actions against Christians and Yazidis are wrong on Islamic grounds.
This is, unfortunately, not the case, as the Qur'an commands Muslims to fight even against the People of the Book (which includes Christians) until they "pay the jizya with willing submission, and feel themselves subdued" (9:29). For Yazidis, who are not People of the Book, the only options according to Islamic law are the options the Islamic State gave them: convert or die. "The caliph makes war upon Jews, Christians, and Zoroastrians until they become Muslim or else pay the non-Muslim poll tax…
The caliph fights all other peoples until they become Muslim" ('Umdat al-Salik o9.8-9) The archbishop, of course, is repeating assumptions shared by almost all of his fellow bishops, as well as by virtually all non-Muslim authorities in the West. No amount of evidence has yet shown itself capable of dislodging these assumptions. "Bishops unite against 'demonic' Islamists," by Tess Livingstone, The Australian, August 22, 2014:
Read it all here..................
posted by D.Swami Gwekanandam @ 10:57 AM


ARCHIVES
Previous Post
Links
My Links
Military Related Links
Q&A Battle of Mogadishu
Black Hawk Down
Ranger Awang Rawang -
George Cross
Combat Art
Malaysian Military
Military Dictionary
Infantry Magazine
4th Inf Div Mech
Okinawa Marine Page
Stabilisation Force
Quadrant Magazine
History Malaya
The War Against,
Indonesia
Lest We forget
Malayan Emergency
Collection
Australian Army News
Wars of Vietnam
RAAF School In M'sia
Brits In S'pore and Malaya
S'pore-Malaysia Relations
Allied Participation In
The Vietnam War-,
Malaysia Included
Short Military Fiction
Singapore
Aussies At War
Combat In The Jungle
History Of The
British Army
Remembering
The Gurkhas
In Malaya
Royal Navy
Combat Tracker Team
Sixties Timeline
Institue of Defence and
Strategic Studies
Singapore Window
Singapore Armed Forces
Website
Panzer Divisions WW2
Basics Of Warfare
Violence In The Congo
Malaysia & United Nations
West Point
Military Academy
RMA Sandhurst
OCS Portsea
RMC Duntroon
NZ Forces
Military Colleges
Indonesian Military
& Democracy
Indonesia At
The Crossroads
World War 1 Document
Archive
Explore World War 1
Explore World War 2
World War 2 Net
World War 2 In Europe
Book References-
Insurgency Malaya
Malayan Emergency
Collection
Lessons From Malaya
Malaya,1948:Britain's
"Asian Cold War"
NZ Forces In Borneo
Malayan Emergency-
Australian Pespective
Malaya, My Far East
Slim School
Cameron Highlands
The Undeclared War
(Indonesian Confrontation)
-Book Review
The Queen's Gurkha
Signals
During
Confrontation
Brief History 4th RAR
In Malaya & Borneo
Aussies At War
Against Indonesia
Conflict and Confrontation
in SEA,
1961-1965,Britain,
US and the creation of Malaysia
D-Day(Operation
Overlord)
OMAHA Beachhead
-Historical
Division War
Department
Vietnam Resources
For The Historian
The Royal Irish Rangers
Queen's York Rangers
Early Ranger History
75th Ranger Regiment
Roots of Honor
-Histories
of the 14th U.S. Infantry
US Army Homepage
Under fire images
from Vietnam
Vietnam,
Death & Home
Photos, Articles,
and Research
on the European
Theater
in World War II
Complete Articles
On Middle East Conflict
The Israeli War
Of Independence
IDF Israel
Middle East And
Jewish Studies
The Quest For Peace
In The Middle East
US Coast Guard History
Memories Of Combat
Women In Combat
Korean War
Combat Photos
Photographing
Under Fire
Under Fire
US Army
Public Affairs
Military Equipment
Guide
The History Net
Canon, Machine Guns
And Ammunition
HK Assault rifles
AK Assault Rifle
Homepage
Modern Firearms
Main Battle Tanks
Former USSR
M1A1 / M1A2 Abrams Main
Battle Tank
, USA
Main Battle Tank:
Challenger 2
Leopard 2A6
Leclerc Main
Battle Tank
Israeli Main
Battle Tank
Swedish Armor
Infantry Fighting
Vehicle-Bradley
Italian IFV
French IFV
British IFV
Definition IFV
Scandinavian Armor
For Adventure
Training
Contact

My Land
Infantry
Weapons

Google News
World
News From Israel
Skull

Soldier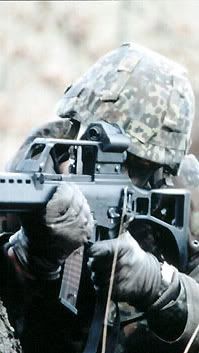 Skull

Warriors

Managers
of
Death &
Destruction

Bloody Minded

Queen of the
Infantry
Follow Me!
Brave Men
Powered by