Fighting Seventh
Nuffnang
Miscellaneous
No Atheists
In A Foxhole
Local Socio
Political Bloggers
Sites of Interest
Glorious
Malaysian Food
Foreign Bloggers
&
Other Stuff
Gaming
Warriors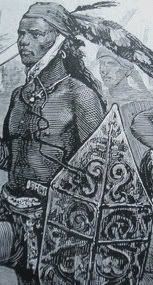 Warrior
Warrior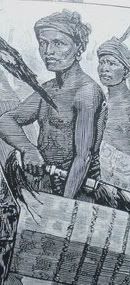 Brother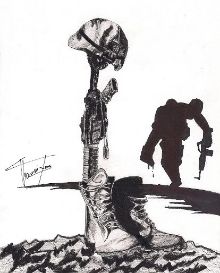 Buddy
Tracker
A Cry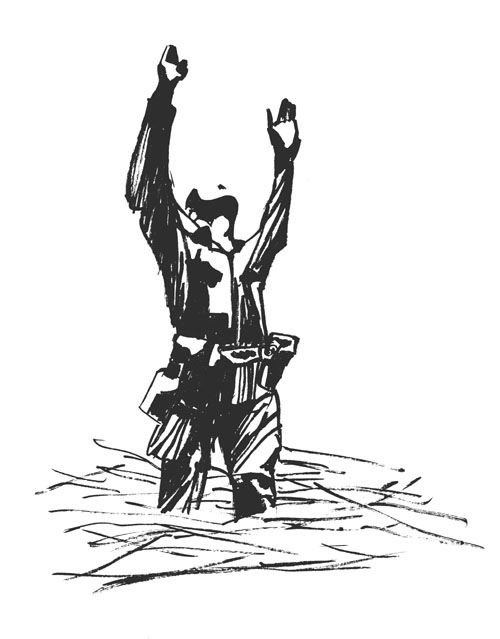 Assault
Boots
Sarawak Rangers
Soldier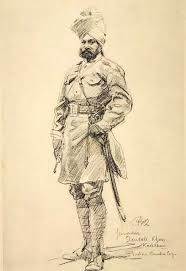 Combat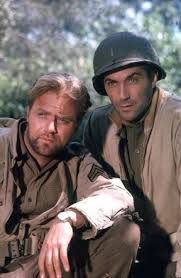 Infantry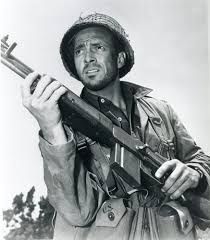 Brothers
Advertistment
Advertistment
Advertistment
Advertistment
Advertistment
Advertistment
Advertistment
Advertistment
Afghanistan: Man is called "infidel," gets death threats for naming his son "Trump," not giving him Muslim name
Sunday, March 18, 2018
Jihad Watch :
By merely naming his baby after a raving success, the American infidel businessman Trump, an Afghan father discovered the hard way how the supremacist ideology that is ingrained in Islam does not allow him the freedom to name his own newborn son what he chooses:
Poya's own parents were furious that he had given their grandchild a non-Muslim name. The imam of the village mosque devoted an entire Friday sermon to the matter, calling the name an insult….
On Thursday, five neighbors approached the landlord and demanded he throw Poya out, calling him an "infidel" for not giving his son a Muslim name…. Poya said he and his wife had to block their Facebook pages after they received a deluge of angry comments and threats. One user said four men were coming to kill him, while others called him an infidel or an atheist, a potentially fatal accusation in a conservative Muslim country
Now that President Trump is leader of the free world who has declared Jerusalem the capital of Israel, poor little Donald Trump Poya of Afghanistan is in for a rough ride.
"Afghan baby named Donald Trump becomes magnet for trouble", The Star (thanks to The Religion of Peace), March 16, 2018:
Read it all here...........
posted by D.Swami Gwekanandam @ 10:48 AM


The Barbaric Soddies !!!
Saturday, March 17, 2018

BCF : One wonders what future historians will write about Saudi Arabia. Will there even be a future historians, or at least Western historians?
Saudi Arabia has already changed the world enormously and will continue to do so – perhaps it might even oversee the downfall of Christian civilisation. There are recent signs Saudi might be moderating, but this may be simple tactics considering the proposed $2 trillion flotation of London and New York markets on oil giant ARAMCO .
The desert kingdom, once the home of roaming Bedou, now exerts enormous political and ideological power over the West, and does so through an extraordinary combination of circumstances and luck. Hundreds of millions of years ago, trillions of tiny marine animals sank to the bottom of shallow Arabian seas and quietly decomposed, patiently awaiting the birth of Gottlieb Daimler and the internal combustion engine.
Read it all here...............
posted by D.Swami Gwekanandam @ 7:13 PM


Excellent expose of the disease of the Australian immigration system that Canada, the US, and nearly every other Western nation has.
From VT : Peta Credlin was the Chief of Staff to former Australian PM, the one who was largely responsible for stopping the illegal (and deadly) immigration that was rampant under Greens-Labor, Tony Abbott.
Great video. It only seems 'madness' if you think the goal of the Leftists is to protect citizens. It makes perfect sense if you understand that their goal is to erode the nation-states so that the Left can construct a globalist New World Order with them at the helm. Then the behaviour across the globe becomes perfectly consistent and in-line with their goal of POWER and CONTROL of the planet.
posted by D.Swami Gwekanandam @ 12:42 PM


If the opposition is lying about 1MDB, sue them - By Commander S THAYAPARAN (Retired) Royal Malaysian Navy
Malaysiakini : "Show your bravery." - Shahbudin Husin, blogger and Umno member
COMMENT

| The Economist article about the "thief" Najib Abdul Razak was not exactly accurate. To the best of my recollection, the US Department of Justice (DOJ) has not named the current Malaysian prime minister as the "MO1". If the DOJ had named the current Malaysian prime minister as "MO1", we would have heard about it. In fact, it would be manna from heaven for an opposition dealing with the bureaucratic nightmare which is the Malaysian electoral system and pushing a former prime minister who they had demonised as a kleptocrat back in the day, as a suitable agent of change.
Read it all here..............
posted by D.Swami Gwekanandam @ 12:04 PM


Austria: Muslim stabs soldier, security official says he "clearly had sympathy for political Islam"
Jihad Watch : "Meanwhile, the Defense Ministry said that during his Austrian military service in 2012 the man was registered as a devout Muslim." But to have kept him under surveillance would have been "Islamophobic," and so he was free to carry out this stabbing. "Vienna Knife Attacker 'Had Sympathy For Political Islam,'" RFERL, March 13, 2018 (thanks to The Religion of Peace):
A senior Austrian security official says the man who was shot dead over the weekend after stabbing a soldier outside the Iranian ambassador's residence in Vienna "clearly had sympathy for political Islam."
Michaela Kardeis, head of public security, told a news conference on March 13 that for now there were no more details about the 26-year-old assailant's background or possible motives…. Meanwhile, the Defense Ministry said that during his Austrian military service in 2012 the man was registered as a devout Muslim.
The Vienna-born man of Egyptian origin, named by police as Mohamed E., attacked the soldier outside the Iranian envoy's residence late on March 11, stabbing him several times with a knife….The Kurier newspaper reported that the man, who lived with his parents in a working-class area of Vienna, followed a German Salafist preacher on Facebook.
He was also a fan of a Facebook group that agitated for the "release of Sunni prisoners" in mostly Shi'ite Iran, it reported….
posted by D.Swami Gwekanandam @ 10:29 AM


Video from Germany: Muslim migrant screaming "Allahu akbar" rushes at Angela Merkel
Jihad Watch : What are you getting so excited about, you greasy Islamophobe? He probably just wanted to thank her for making Germany so welcoming to Muslims.
Didn't he? After all, it's a religion of peace! And all our moral superiors want us to believe that screams of "Allahu akbar" are nothing to be concerned about, so why did her security team hustle Merkel away instead of bringing her over to shake this good man's hand?
Read it all here.............
posted by D.Swami Gwekanandam @ 10:22 AM


Merkel: 'Islam belongs to Germany'
Jihad Watch : Yes, "Islam belongs to Germany," and given Islam's political, authoritarian and supremacist character, before too long Germany will belong to Islam.
No one would have been more pleased than Adolf Hitler, who once said: "Had Charles Martel not been victorious at Poitiers — already, you see, the world had fallen into the hands of the Jews, so gutless a thing was Christianity!-then we should in all probability have been converted to Mohammedanism, that cult which glorifies heroism and which opens the seventh heaven to the bold warrior alone. Then the Germanic races would have conquered the world. Christianity alone prevented them from doing so." How Hitler would have loved Merkel!

"German Chancellor Merkel: 'Islam belongs to Germany,'" by Ayhan Simsek, Anadolu Agency, March 16, 2018:
Read it all here....................
posted by D.Swami Gwekanandam @ 10:10 AM


Germany: Muslim migrant kills his girlfriend for refusing to convert to Islam
Jihad Watch : This is the product of a culture of violence and supremacism.
The Qur'an says "There is no compulsion in religion" (2:256). However, what constitutes "compulsion" is in the eye of the beholder. The institutionalized subjugation of the dhimma, with its regular humiliation and harassment, from which one can be freed for the simple price of converting to Islam, is not considered compulsion.
Remember Steve Centanni and Olaf Wiig, the journalists who were kidnapped and forced to convert to Islam — even though their conversions were obviously coerced, their captors made them say that they were converting freely, and the captors probably believed that themselves. After all, the journos could have chosen to be killed instead. Is Germany diverse enough yet?

"Failed Afghan asylum seeker is arrested in Germany for killing his girlfriend because she refused to convert to Islam," by Allan Hall, MailOnline, March 15, 2018:
Read it all here...............
posted by D.Swami Gwekanandam @ 10:05 AM


Remember Clock Boy - Texas: Judge dismisses lawsuit filed by father of clock hoaxer Ahmed Mohamed
The Nigra Obummer was falling all over his arse praising this fake, excusing away his attempt to terrorise.
Jihad Watch : Islamic supremacists traffic in intimidation in attempting to silence their foes and all critics of jihad terror. Far from being discriminated against, after his false claim Ahmed Mohamed was showered with adulation from "Facebook founder Mark Zuckerberg, Democratic presidential candidate Hillary Rodham Clinton and Google co-founder Sergey Brin," while "Tweets, think pieces and daytime TV segments were dedicated to dissecting how Ahmed's situation typified racism and Islamaphobia [sic] in America," and he "visited the Google Science Fair, met with Sudan's President Omar al Bashir, posed with the queen of Jordan at a United Nations Summit, appeared on the 'Doctor Oz' show and last night, made it to the White House."
Ahmed Mohamed became the darling of the political and media elites and met Obama. He was celebrated everywhere as an innocent victim of "Islamophobia." He became an international hero. This lawsuit was a naked attempt to continue the intimidation efforts that his clock represented. His clock, which looked like a suitcase bomb, was a strike against the dictum "If you see something, say something": after Ahmed's clock, school officials and others will think twice before committing career suicide by questioning suspicious behavior by Muslims.
After that, Ahmed and his family moved in for the kill, trying to intimidate people into not even daring to criticize Muslims who engage in these intimidation tactics, for fear of being slapped with a lawsuit.



"Judge dismisses lawsuit of Muslim boy's dad with prejudice," Associated Press, March 15, 2018:
Read it all here....................
posted by D.Swami Gwekanandam @ 10:01 AM


The Truth About Broken Britain
Thursday, March 15, 2018
posted by D.Swami Gwekanandam @ 10:07 AM


How long will Tommy last?
From VT : You are a true Brit, unlike those in your Govt. who are protecting Islamists!
posted by D.Swami Gwekanandam @ 10:03 AM


BREAKING: Pat Condell, "Tommy Robinson removed from Speakers' Corner by uniformed police state thugs. The entire Dhimmi UK establishment is terrified of Muslims."
From VT : Tommy , blood pressure ? I know you mean well but you can't do it all yourself . It needs more time the majority of the population aren't aware enough Yet . The police know your every move it seems sometimes even before you , they are determined to stop you .
Take your time and allow the population to catch-up and support you , they are not far behind
posted by D.Swami Gwekanandam @ 9:58 AM


Tillerson fired over rogue bid to save Iran nuke deal
Jihad Watch : This is all the more reason, beyond the ones I detailed yesterday, why it is good that Tillerson is gone. The Iran nuclear deal is catastrophically bad for the U.S. and the free world in general; I detail exactly how bad in my book The Complete Infidel's Guide to Iran. All the supporters of the Iran deal should be swept out of the State Department. Will Pompeo do that? Will it even be possible? We can only hope.
"Tillerson Fired Over Rogue Bid to Save Iran Nuke Deal," by Adam Kredo, Washington Free Beacon, March 13, 2018: The abrupt firing Tuesday of Secretary of State Rex Tillerson follows months of infighting between the State Department and White House over efforts by Tillerson to save the Iran nuclear deal and ignore President Donald Trump's demands that the agreement be fixed or completely scrapped by the United States, according to multiple sources with knowledge of the situation who spoke to the Washington Free Beacon.
In the weeks leading up to Tillerson's departure, he had been spearheading efforts to convince European allies to agree to a range of fixes to the nuclear deal that would address Iran's ongoing ballistic missile program and continued nuclear research. While Trump had prescribed a range of fixes that he viewed as tightening the deal's flaws, Tillerson recently caved to European pressure to walk back these demands and appease Tehran while preserving the deal, according to these sources. The Free Beacon first disclosed this tension last week in a wide-ranging report.
White House allies warned Tillerson's senior staff for weeks that efforts to save the nuclear deal and balk on Trump's key demands regarding the deal could cost Tillerson his job, a warning that became reality Tuesday when Trump fired Tillerson by tweet. Tillerson will be replaced by CIA Director Mike Pompeo, a former member of Congress who established a record as being tough on Iran and echoing many of the policies called for by Trump. Insiders expect Pompeo to take a much harder line on the nuclear deal and pursue many of the fixes advocated by Trump, such as outlawing Iran's ballistic missile program and instating fierce repercussions for any future breach.
While Tillerson's exit had been rumored for months, multiple sources with knowledge of the situation said the former secretary's repeated attempts to balk the White House and pursue his own diplomatic strategy, particularly regarding Iran, triggered his sudden exit.
Read it all here..........
posted by D.Swami Gwekanandam @ 9:06 AM


Raymond Ibrahim: Islam's 'Slow Motion Genocide' of Christians
Jihad Watch : Iraqi Archbishop Bashar Warda made the following observation during a recent speech: "Having faced for 1,400 years the slow-motion genocide that began long before the ongoing ISIS genocide today, the time for excusing this inhuman behavior and its causes is long since passed."
That Muslims have cleansed non-Muslim peoples by the sword since the seventh century to the present is of course factually well-documented. But what of the more subtle "slow-motion genocide"? How does that work?
The answer is connected to another question: Why did so many non-Muslims become Muslim in the first place?
Many modern-day Muslims and Western apologists claim that the ancestors of today's 1.5 billion Muslims converted to Islam due to its intrinsic appeal; that the modern day coercion and persecution committed by the Islamic State and others is an aberration. Conversely, many Muslim and non-Muslim historical records make clear that most people embraced Islam, not out of sincere faith, but for a myriad of reasons — from converting in order to enjoy the boons of being on the "winning team" to converting in order to evade the dooms of being on the "losing team."
Read it all here..................
posted by D.Swami Gwekanandam @ 12:47 AM


"Professor" Tariq Ramadan: A "Towering Intellect" Who Faked His Credentials
Jihad Watch : The latest outrage about Tariq Ramadan has nothing to do with sex: "Did Tariq Ramadan Lie About His University Credentials?, by Sarah Mills, Conatus News, March 10, 2018:
Currently awaiting trial for his sexual misconduct, the French-Swiss Muslim intellectual is alleged to have 'usurped' [i.e., made up] his University of Fribourg credentials. According to French news magazine Le Point and Swiss magazine Le Temps, as well as Dutch outlet TPO, Ramadan presented himself as Professor of Philosophy and Islamic Studies at the University of Fribourg when he was not, in fact, in possession of these titles.
On November 13, 2003, on the French TV program 100 minutes pour convaincre, on which political figures and journalists would discuss and debate their perspectives on current events and social issues, host Olivier Mazerolle presented Ramadan as Professor of 'Islamic studies at the University of Geneva and Philosophy at the University of Fribourg' [information which could only have come from Ramadan himself].
Ramadan went on to publish an article in Le Monde on the theme he had proposed previously on the show – a call for a moratorium on the application of sharia law in the Muslim world – signing it as Professor of Philosophy and Islamic Studies at the University of Fribourg (Switzerland). [Note that Ramadan promoted himself to being a Professor not just of Philosophy, but of Islamic Studies as well, at Fribourg] Did he wish to lend weight and authority to his document?
At the time of his signing the article, Le Point reports, Ramadan did not hold these credentials, as evinced by the University's response to a demand for an explanation by Xavier Ganioz, Vice-President of the Socialist Party of Fribourg, as to how Ramadan came to be associated with it.
Read it all here......
posted by D.Swami Gwekanandam @ 12:41 AM


Meanwhile in Dhimmi not so great britain : Tommy Robinson interviews Lauren Southern about her detention in the UK
Wednesday, March 14, 2018
VT : This is nothing new Geert Wilders was banned from Britain in 2009, a guest who is sometimes on Alex Jones' show, was also banned around 10 years ago. Both Labour and the Conservatives basically bow down to the BBC and the easily offended.
The audacity of asking her if she was a Christian extremist amidst a cultural erosion of Muslim extremism is just beyond fathom. This isn't the same UK I was raised to admire as part of western culture.
posted by D.Swami Gwekanandam @ 12:14 PM


The American Black-Jewish alliance—a fiction laid to rest
BCF : The 50-year narrative of a 'historic coalition' between blacks and Jews only existed among leaders, and never among the people.
The recent flare up of tensions caused by the anti-Semitic rantings of American black Moslem Louis Farrakhan, and the lack of condemnation, let alone outright support he received from Democrats and leftists, is hopefully a final footnote in the fictional 50 year alliance between American Jews and blacks.
Since the beginning of the American Civil Rights movement in the 1960s there has been a dictatorial narrative among Jews that promoted the "historic alliance" between American Jews and American blacks. Embracing this narrative went far beyond political correctness, as it became a foundational underpinning among many in the American Jewish community for half a century.
This black-Jewish alliance, however, was only practiced at the level of the anemic Jewish and black leaderships, and not for one day did it exist among members of the Jewish and black communities.
Read it all here....................
posted by D.Swami Gwekanandam @ 11:23 AM


Greece: Woman goes to refugee solidarity event, gets gang-raped by Muslim migrants
Jihad Watch : "Greek woman gang-raped by migrants after visiting refugee solidarity event," Voice of Europe, March 12, 2018:
A 23-year-old Greek woman and her boyfriend relived scenes of horror in the court of Thessaloniki last week. The woman was gang-raped by three migrants from Syria and Algeria more than a year ago.
It all started on the 2nd of October 2016, when the female victim and her boyfriend attended a solidarity event for refugees at their university in the city of Thessaloniki. After the party, the student and her boyfriend were passing through the university's yard, when suddenly three migrants attacked them with broken bottles and tied them up.
The immigrants forced the woman to perform oral sex and robbed her, while at the same time, only a few meters away, the solidarity event to support refugees was in full swing.
The Greek police managed to arrest 3 immigrants, aged 19, 22 and 29, from Algeria and Syria for the rape case. Inside the men's apartment, the police found drugs, 5,500 euros in cash, as well as stolen jewellery….
posted by D.Swami Gwekanandam @ 11:13 AM


UK: Whistleblowers on Muslim rape gangs in Telford were punished, silenced, and fired from their jobs
It was the same story all over Britain: police and other authorities wouldn't take action against the Muslim rape gangs because they feared being tarred as "racist" and "Islamophobic."
Those who did dare to speak out were demonized in the same way. Labour Shadow Minister Sarah Champion had to apologize and resign after she pointed out, correctly, that the rape gangs were made up of Pakistani men and their victims were all young British girls.
Britain is well and truly finished. The May government is clamping down on "right-wing extremists" while ISIS jihadis roam British streets. It is only a matter of time before Britain loses even the appearance of being a free society. But as they go into Sharia enslavement, Britons can congratulate themselves that they were never, ever, even for a moment, "racist" and "Islamophobic." "UK'S Worst Grooming Gang Scandal: Telford Whistleblowers Punished, Silenced, Lost Jobs," by Liam Deacon, Breitbart, March 13, 2018:
Read it all here........
posted by D.Swami Gwekanandam @ 11:09 AM


Florida: Teen converts to Islam, stabs friend to death, injures two others, says he did it because of Islam
"Police: Religious beliefs caused teen to stab multiple people," by Ted White, WPBF, March 13, 2018 (thanks to the Geller Report):
PALM BEACH GARDENS, Fla. —Palm Beach Gardens police have arrested a teenager in connection with a fatal stabbing in Ballenisles. Corey Johnson, 17, faces charges of murder and two counts of attempted murder. Palm Beach Gardens Police Chief Clint Shannon said Johnson and Jovanni Brand, 13, were guests Sunday night at Elaine Simon's home in the 300-block of Sunset Bay Lane.
Listen to 911 call made about stabbing
Johnson told police he bought a knife on Sunday and brought it to the home. He said around 4 a.m. Monday, when he realized everyone was asleep, he made the decision to kill Brand, Simon, and her son Dane Bancroft, 13. Brand was pronounced dead at the scene. Monday was Brand's birthday. Simon suffered a dozen stab wounds. Her son Dane suffered 32 stab wounds. They remain in the hospital.
Click here for arrest report
…Police said Johnson told detectives he committed the crime because of his religious beliefs. Shannon said Johnson recently converted to Islam and had been watching violent videos….
Read it all here........
posted by D.Swami Gwekanandam @ 11:02 AM


UK Lord asks government to ask Muslim leaders to issue fatwa against rape gangs, gets lies in response
Note the answer he gets from Conservative Party spokesman Lord Young. Young first claims that the sexual exploitation of children is not limited to any particular race or religion.
That's true, of course, but when thousands of British girls have been raped and trafficked by Muslim men for decades, it is a spectacular evasion of what is the real problem.
Nonetheless, the witless dhimmi lords shower Young with "hear hears," and do it again when he warns that we must be careful with our language on this matter — meaning that we should be careful to say (falsely) that rape gang activity has nothing to do with Islam.
Read it all here.........
posted by D.Swami Gwekanandam @ 10:58 AM


No victims in 'ketuanan Melayu', only volunteers - By Commander S THAYAPARAN (Retired) Royal Malaysian Navy
Malaysiakini : "Equality before the law is probably forever unattainable. It is a noble ideal, but it can never be realised, for what men value in this world is not rights but privileges." – HL Mencken
COMMENT

| So Pakatan Harapan prime minister-designate Dr Mahathir Mohamad said that because rural Malay constituencies are given disproportionate weightage, a Malay-based party – Bersatu – is needed because the multiracial approach of the opposition has thus far failed.
Okay, fine. What I want to know is if Harapan comes into power, will this issue be resolved, and will we no longer have to be at the mercy of rural Malay voters and hence race-based politics? People say that poor folk are ignorant or uninformed about what Umno is doing, and thus the magic bullet of enlightenment if Harapan wins will start the long, slow process of building a more equitable Malaysia. This, of course, discounts the reality that Malay-based hegemons need the same demographic (just the way they are) to remain in power, and so do their non-Malay component parties.
Read it all here...........
posted by D.Swami Gwekanandam @ 10:24 AM


Women, politics and online abuse - By Commander S THAYAPARAN (Retired) Royal Malaysian Navy
Monday, March 12, 2018
Malaysiakini : "What needs to be addressed is how government-sanctioned platforms that could have been used to preach tolerance, love and respect are instead being used to spread evil gospels that preach hatred and overzealous bigotry." – Syerleena Abdul Rashid
COMMENT

| The online abuse against DAP's Syerleena Abdul Rashid is typical of the mob mentality of those who attack someone like Maryam Lee or anyone else that goes against the groupthink that certain quarters feel the need of defending. When Gerakan's Raja Sara Petra got into a skirmish with DAP's Dyana Sofya Mohd Daud of DAP a couple of years back, the online abuse she faced was horrific, considering the issue in contention was claims made by Dyana of how Umno had "cheated the Malays."
While the mob mentality of the opposition revolves around specific narratives, that of establishment partisans usually centres on the role of race and religion and how opposition operatives, either political or social, are eschewing their traditional roles. If you read some of the comments whenever someone like Azalina Othman Said, for instance, says anything, and contrast this with the comments received by opposition operatives like Syerleena, both display a level of misogyny that ironically opposition supporters do not see or seem to understand.
Read it all here..............
posted by D.Swami Gwekanandam @ 10:43 AM


Will this be our last election? - By Commander S THAYAPARAN (Retired) Royal Malaysian Navy
Malaysiakini : "Let me define terms: hardball is clean, aggressive Machiavellian politics. It is the discipline of gaining and holding power, useful to any profession or undertaking, but practised most openly and unashamedly in the world of public affairs."

- Chris Mathews, American political commentator
COLUMN

| Apparently if Prime Minister Najib Razak wins, this would be our last election. Huh? Depending on how Najib wins the upcoming general election, he would realise that –
1. He really does not need the non-Malay vote (if the non-Malay vote abandons him) and his numerous alliances - or should that be dalliances? - with the extreme elements of Malay political structures have borne fruit.
2. If the non-Malays do not abandon him, then the "social contract" is still relevant and Umno understands that the non-Malays have grown tired of rebelling against the Umno hegemon. Either way, with all the gerrymandering, abuse of electoral institutions and cash politics, what passes for democracy in this country will continue with the Umno hegemon secure in the knowledge that they have bested one of its best and brightest – okay, the only best and brightest (Dr Mahathir Mohamad) – and secure in the knowledge that their hegemony will never again or at least most probably will never be threatened by the split in the Malay community with the collusion of non-Malay voting blocks.
Make no mistake. This election is not about principles or policies but rather the biggest fight in the Malay community. This election is a choice between Najib and former prime minister now opposition PM-designate, Mahathir. If you think that this is about reforming the country, you are operating under severe delusions. Whether you believe that the former prime minister is an agent of change depends on how much you have invested in the opposition.
This does not mean change will not happen under a Pakatan Harapan regime but just lay off the kool-aid. Things happen when there is regime change. The important point is not to invest in politicians and holding politicians accountable for what they claim they want on your behalf.
Do not get too excited about election manifestos. They do not mean a thing. They do however give potential voters a hint into the mindset of how politicians want voters to think. It is strange, isn't it? Election manifestos are not legally binding when they are supposed to be (written) promises from politicians to the people who vote for them. I wonder what would happen if they were? Anyway, it is not important.

Read it all here.............
posted by D.Swami Gwekanandam @ 9:50 AM


The Unbelievable Tales Why Malaysia Police Chief Refuses To Claim Back His AUD$ 320,000 Frozen BY Australia
Wan Ahmad Najmuddin Mohd is one of Malaysian top police chiefs. He's the director of CID (Criminal Investigation Department) in charge of 11 branches – from internal affairs to secret societies to Interpol.
Naturally, CID is one of the most powerful departments in the Royal Malaysia Police force, not to mention extremely profitable if the department is turned into a money-printing machine. There's a reason why average Joes and Janes fear – instead of respect – the local police officers. Malaysian police force is known as "thugs with badge."

Corruption runs deep within the police force tentacles, so much so it is considered part of its culture. It's no coincidence that surveys consistently show that the country's police and politicians are running neck and neck as the most corrupt institution. Most often than not, corruption or money laundering – even sexual misconduct – would be blacked out, unless exposed by foreign countries.
Earlier this month, Australian police have seized AUD$320,000 (US$249,000; £180,000; RM975,000) from an Australian bank account belonging to Malaysia's Criminal Investigation Department director Wan Ahmad Najmuddin Mohd.
Read it all here...............
posted by D.Swami Gwekanandam @ 9:30 AM


ARCHIVES
Previous Post
Links
Links To Rangers
Military Related Links
Q&A Battle of Mogadishu
Black Hawk Down
Ranger Awang Rawang -
George Cross
Combat Art
Malaysian Military
Military Dictionary
Infantry Magazine
4th Inf Div Mech
Okinawa Marine Page
Stabilisation Force
Quadrant Magazine
History Malaya
The War Against,
Indonesia
Lest We forget
Malayan Emergency
Collection
Australian Army News
Wars of Vietnam
RAAF School In M'sia
Brits In S'pore and Malaya
S'pore-Malaysia Relations
Allied Participation In
The Vietnam War-,
Malaysia Included
Short Military Fiction
Singapore
Aussies At War
Combat In The Jungle
History Of The
British Army
Remembering
The Gurkhas
In Malaya
Royal Navy
Combat Tracker Team
Sixties Timeline
Institue of Defence and
Strategic Studies
Singapore Window
Singapore Armed Forces
Website
Panzer Divisions WW2
Basics Of Warfare
Violence In The Congo
Malaysia & United Nations
West Point
Military Academy
RMA Sandhurst
OCS Portsea
RMC Duntroon
NZ Forces
Military Colleges
Indonesian Military
& Democracy
Indonesia At
The Crossroads
World War 1 Document
Archive
Explore World War 1
Explore World War 2
World War 2 Net
World War 2 In Europe
Book References-
Insurgency Malaya
Malayan Emergency
Collection
Lessons From Malaya
Malaya,1948:Britain's
"Asian Cold War"
NZ Forces In Borneo
Malayan Emergency-
Australian Pespective
Malaya, My Far East
Slim School
Cameron Highlands
The Undeclared War
(Indonesian Confrontation)
-Book Review
The Queen's Gurkha
Signals
During
Confrontation
Brief History 4th RAR
In Malaya & Borneo
Aussies At War
Against Indonesia
Conflict and Confrontation
in SEA,
1961-1965,Britain,
US and the creation of Malaysia
D-Day(Operation
Overlord)
OMAHA Beachhead
-Historical
Division War
Department
Vietnam Resources
For The Historian
The Royal Irish Rangers
Queen's York Rangers
Early Ranger History
75th Ranger Regiment
Roots of Honor
-Histories
of the 14th U.S. Infantry
US Army Homepage
Under fire images
from Vietnam
Vietnam,
Death & Home
Photos, Articles,
and Research
on the European
Theater
in World War II
Complete Articles
On Middle East Conflict
The Israeli War
Of Independence
IDF Israel
Middle East And
Jewish Studies
The Quest For Peace
In The Middle East
US Coast Guard History
Memories Of Combat
Women In Combat
Korean War
Combat Photos
Photographing
Under Fire
Under Fire
US Army
Public Affairs
Military Equipment
Guide
The History Net
Canon, Machine Guns
And Ammunition
HK Assault rifles
AK Assault Rifle
Homepage
Modern Firearms
Main Battle Tanks
Former USSR
M1A1 / M1A2 Abrams Main
Battle Tank
, USA
Main Battle Tank:
Challenger 2
Leopard 2A6
Leclerc Main
Battle Tank
Israeli Main
Battle Tank
Swedish Armor
Infantry Fighting
Vehicle-Bradley
Italian IFV
French IFV
British IFV
Definition IFV
Scandinavian Armor
The Word

>
Training
Kanang ak Langkau
SP PGB
Salute
Soldier's Prayer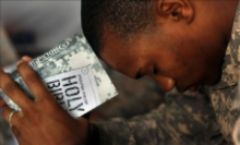 Prayer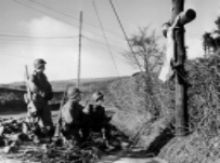 In Loving
Memory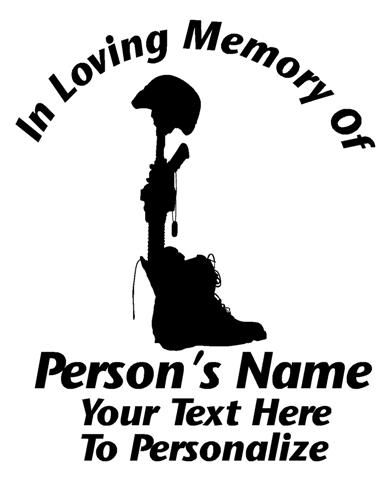 Confrontation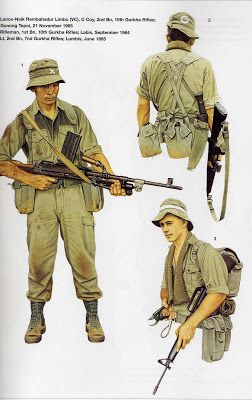 Iban
Warrior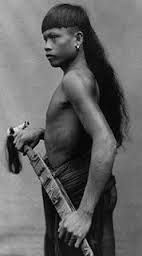 Prayer
Christ
My Lord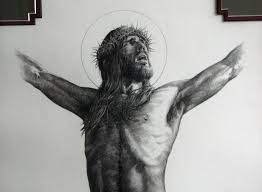 Dayak Warrior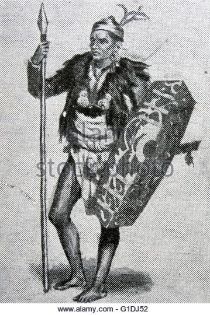 Iban Tracker
With British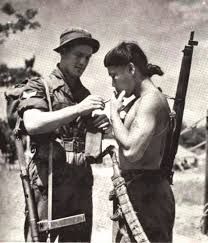 Iban Tracker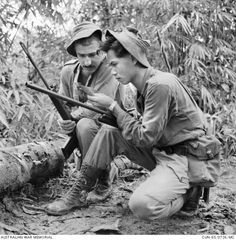 Kukri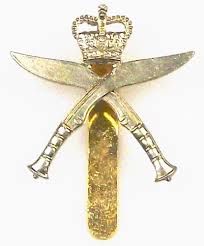 M4A2/M203
Signaller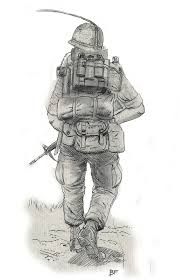 Sword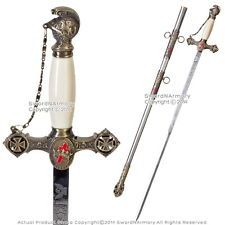 Arrowed
Any Weapon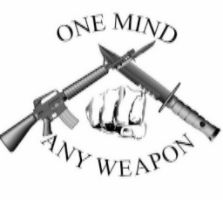 Major Disaster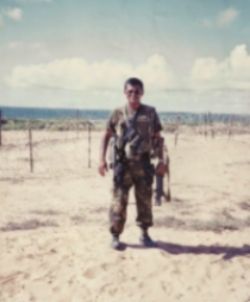 National
Monument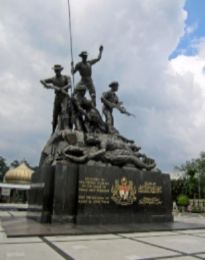 XXXX
World
XXXX
World
XXXX
World
XXXX
World
XXXX
World
XXXX
World
XXXX
World
XXXX
World
XXXX
World
XXXX
World
XXXX
World
XXXX
World
XXXX
World
Advertistment
Advertistment
Advertistment
Advertistment
Advertistment
XXXXXXXX
Advertistment
XXXXXXXX
Advertistment
XXXXXXXX
Advertistment
XXXXXXXX
Advertistment
XXXXXXXX
Advertistment
XXXXXXXX
Advertistment
XXXXXXXX
Advertistment
XXXXXXXX
Advertistment
XXXXXXXX
Advertistment
XXXXXXXX
Advertistment
XXXXXXXX
Advertistment
XXXXXXXX
Advertistment
XXXXXXXX
Advertistment
XXXXXXXX
Advertistment
XXXXXXXX
Advertistment
XXXXXXXX
Advertistment
XXXXXXXX
Advertistment
XXXXXXXX
Advertistment
XXXXXXXX
Advertistment
XXXXXXXX
Advertistment
XXXXXXXX
Advertistment
XXXXXXXX
Advertistment
XXXXXXXX
Advertistment
XXXXXXXX
Advertistment
Advertistment
Advertistment
Advertistment
Powered by