Fighting Seventh
Nuffnang
Miscellaneous
No Atheists
In A Foxhole
"When you're left wounded on

Afganistan's plains and

the women come out to cut up what remains,

Just roll to your rifle

and blow out your brains,

And go to your God like a soldier"


"We are not retreating. We are advancing in another direction."

"It is fatal to enter any war without the will to win it."

"Old soldiers never die; they just fade away.

"The soldier, above all other people, prays for peace,

for he must suffer and be the deepest wounds and scars of war."


"May God have mercy upon my enemies, because I won't ."
"The object of war is not to die for your country but to make the other bastard die for his.

"Nobody ever defended anything successfully, there is only attack and attack and attack some more.

"Fixed fortifications are a monument to the stupidity of man."
"It is foolish and wrong to mourn the men who died.
Rather we should thank God that such men lived.


The Soldier stood and faced God
Which must always come to pass

He hoped his shoes were shining
Just as bright as his brass
"Step forward you Soldier,
How shall I deal with you?


Have you always turned the other cheek?


To My Church have you been true?"


"No, Lord, I guess I ain't


Because those of us who carry guns


Can't always be a saint."


I've had to work on Sundays

And at times my talk was tough,

And sometimes I've been violent,

Because the world is awfully rough.

But, I never took a penny

That wasn't mine to keep.

Though I worked a lot of overtime

When the bills got just too steep,


The Soldier squared his shoulders and said

And I never passed a cry for help

Though at times I shook with fear,

And sometimes, God forgive me,

I've wept unmanly tears.

I know I don't deserve a place

Among the people here.


They never wanted me around


Except to calm their fears.


If you've a place for me here,


Lord, It needn't be so grand,


I never expected or had too much,


But if you don't, I'll understand."


There was silence all around the throne

Where the saints had often trod

As the Soldier waited quietly,

For the judgment of his God.

"Step forward now, you Soldier,

You've borne your burden well.

Walk peacefully on Heaven's streets,

You've done your time in Hell."


Local Socio
Political Bloggers
Sites of Interest
Glorious
Malaysian Food
Foreign Bloggers
&
Other Stuff
Gaming
Warriors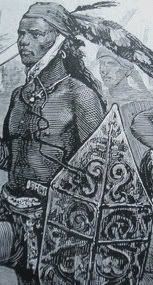 Warrior
Warrior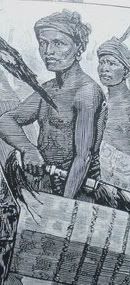 Brother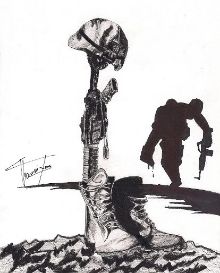 Buddy
Tracker
A Cry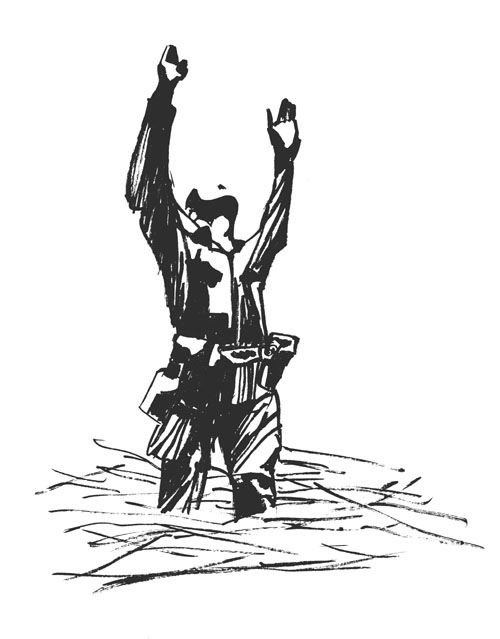 Assault
Boots
Sarawak Rangers
Soldier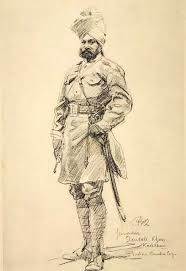 Combat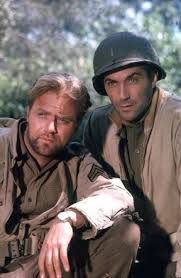 Infantry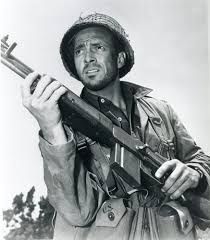 Brothers
Advertistment
Advertistment
Advertistment
Advertistment
Advertistment
Advertistment
Advertistment
Advertistment
Media bias on terror reporting especially the bBC a terror supporting outfit
Monday, June 19, 2017
On Friday terrorists shot and stabbed Israelis in Jerusalem, and managed to kill 23 year old police officer Hadas Malka before being shot by police.
The headlines? "Palestinians killed." Really?? Donald Trump Jr. and Prime Minister Netanyahu were furious. Everywhere in the world the media focus on the VICTIMS and CALL it TERROR. Why the double standard? Why only in Israel? Most news outlets these days are majority Opinion page. The bias against Israel is appalling.
HT : VT
posted by D.Swami Gwekanandam @ 11:46 PM


But Everything Tommy Robinson Said About Finsbury Park Mosque Is True…
BCF : Former EDL leader Tommy Robinson slammed on Twitter after he accuses Finsbury Park Mosque of 'creating terrorists' just one hour after people were mown down outside the place of worship.



Former EDL leader Tommy Robinson has prompted fury after accusing the Finsbury Park Mosque of 'creating terrorists' just an hour after people were mown down outside the place of worship as they left evening prayers.

Mr Robinson said the mosque had created 'radical jihadists' and was guilty of 'promoting hate and segregation'. The 34-year-old – real name is Stephen Christopher Yaxley-Lennon – also described the mosque, where hate cleric Abu Hamza once preached, as a 'centre of hate'.

Read it all here.............
posted by D.Swami Gwekanandam @ 9:24 PM


Australia: Muslim psychologist calls for "head transplant" for Immigration Minister who wants tougher citizenship laws
Wednesday, June 14, 2017
Jihad Watch : Given the well-known practice of Islamic beheading, psychologist Hanan Dover is inciting violence against Australia's Immigration Minister Peter Dutton. She is livid over over his sensible policies to protect Australians from the hijrah and accelerating jihad attacks. Dover stated:
"If the head transplant is successful, can we volunteer Peter Dutton's head to be replaced next?"…




Her post inspired some awful reactions from her Facebook followers with one man suggesting: ' We will have to put his head on a pig.'
Kudos to Peter Dutton, who is proving himself to be a responsible leader. None of his policies are so unreasonable to warrant such a hideous statement from Hanan Dover. Dutton "wants to extend the period of permanent residency, before someone can apply for citizenship, from one to four years," and seeks "more power to overturn decisions of the Administrative Appeals Tribunal, after it stymied in May his decision to deport six Iranian men who had lied on their refugee status applications." Dutton also announced in late May that asylum seekers in Australia will be given a deadline of October 1 to apply for refugee status. The reason he gives is to protect taxpayers:

The October cut-off for lodgement of protection claims will ensure that Australian taxpayers are not providing financial support to people who have no right to be in Australia. "Controversial Muslim psychologist calls for Immigration Minister Peter Dutton to get a HEAD transplant as he pushes to toughen citizenship laws and deport lying Iranian refugees," by Stephen Johnson, Daily Mail, June 13, 2017:
A controversial Muslim psychologist from western Sydney has published a Facebook post calling for Immigration Minister Peter Dutton to be given a head transplant. Hanan Dover's seeming attempt at humour comes as federal parliament debates proposals to toughen citizenship laws.


Her social media post was published next to a science video explaining the possibility of a head transplant later this year. 'If the head transplant is successful, can we volunteer Peter Dutton's head to be replaced next?,' she said. Her post inspired some awful reactions from her Facebook followers with one man suggesting: ' We will have to put his head on a pig.'
Ms Dover, who regularly criticises Western foreign policy and Australian politicians, has timed her Facebook remark to coincide with this week's parliamentary debate on citizenship rules. Mr Dutton wants to extend the period of permanent residency, before someone can apply for citizenship, from one to four years. He is also wants more power to overturn decisions of the Administrative Appeals Tribunal, after it stymied in May his decision to deport six Iranian men who had lied on their refugee status applications.

The asylum seekers, who arrived in Australia between 2009 and 2014, had been found to have visited the nation they claimed to have fled.
posted by D.Swami Gwekanandam @ 11:29 PM


WATCH: Tommy Robinson talks to shopkeeper being harassed by police over anti-terrorism sign
He did this in response to the recent terror attacks across the UK and after reading about local corner shops funding terrorism in Afghanistan through money laundering.
This provoked outrage by leftist groups such as Tell Mama. However, local patriots are supporting the store and visiting eagerly. Police have recently told him to take the sign down and he has refused.
HT : BCF
posted by D.Swami Gwekanandam @ 12:16 PM


Germany: Muslim murders wife, says Qur'an gives a man right to kill a woman who cheats
"19 stab wounds, thrown out the window, throat cut," translated from "19 Messerstiche, aus dem Fenster geworfen, Kehle durchgeschnitten," Welt, June 13, 2017:
For alleged infidelity, a man stabbed the mother of his five children, threw her out of the window, and then cut her throat. The court ruled against the maximum penalty. For a reason. In the trial for a deadly marital dispute, the Cottbus regional court condemned the accused to 13 years in prison, as the "Lausitzer Rundschau" reported online.
The 32-year-old Rashid D. had previously admitted that he had stabbed his wife in November 2016 after an argument about alleged infidelity. According to the autopsy report, he stabbed the woman 19 times in their common apartment in Senftenberg (Brandenburg), and injured the then 27-year-old so severely that she had already died from her injuries.
Read it all here.....................
posted by D.Swami Gwekanandam @ 12:07 PM


London jihadi screamed "This is for Allah, stop living this life" as he slit woman's throat
"When you meet the unbelievers, strike the necks…" (Qur'an 47:4) "'This is for Allah, stop living this life': What London terror knifemen screamed as they slit Australian victim's throat in scenes 'like a horror movie' in packed restaurant during rampage that killed eight," by April Glover and Max Margan, Daily Mail Australia, June 11, 2017:

An Australian woman and her partner who survived the London terror attack have described the moment three jihadi terrorists stormed the restaurant where they worked. Candice Hedge, 31, from Brisbane, had her throat slashed during the rampage by three men who crashed a car through crowds on London Bridge last Saturday night before attacking innocent bystanders with knives.
Eight people died as the knifemen screaming Islamist slogans entered restaurants and pubs randomly attacking anyone in their path, before they were shot dead by police. 'They were saying, "This is for our family, this is for Allah. Stop living this life,' Luke told Channel Seven's Sunday Night program. Ms Hedge was working at Elliot's restaurant at Borough Market near the bridge, along with her boyfriend Luke. Recalling the ordeal in her first media interview, she described how she looked her attacker in the eye seconds before she was stabbed.
'He looked at me and I looked at him, it really happened so quickly,' Ms Hedge said. Of the moment she was wounded, she said: 'It was one quick go and that was it. I was vomiting blood.' The terrorist had slashed Ms Hedge's throat, leaving a deep cut that almost tore through her vocal cords and main artery. 'I could feel the amount of blood and it was warm on my hand,' she said. 'And I could see how much it was and, you know, you see horror movies – it was like that. I was thinking for a moment that I wasn't going to make it.'
The area the terrorists had struck was cordoned off and no ambulances were allowed to enter in fear the attacks were still ongoing. Ms Hedge was forced to head towards medical help on foot while clutching a piece of cloth to her bleeding throat.
'I was just thinking, "I don't want to die. I want to get through this." And I wanted to get out of there as well. I wanted to get to safety,' she said
posted by D.Swami Gwekanandam @ 12:02 PM


U.S. sending Christians back to Iraq to face certain death from Islamic jihadis
It is unlikely that Trump knows about this, given his initial determination to ensure that refugees from Muslim persecution be given preferential treatment.
Whoever is making this happen is likely trying to punish the Chaldeans for opposing the mosque. This person should be identified and fired, and these deportations halted. Trump may not know about this, but he is the President of the United States.
It is his responsibility to know, and to ensure that justice is done. "U.S. sending Christians back to Iraq to face 'slaughter,'" by Leo Hohmann, WND, June 12, 2017 :
Chaldean Christians in Sterling Heights have been fighting a mega-mosque proposed for a residential area where they live for more than a year. Now, up to 200 of their family members are set to be deported by the Trump administration.
More than 100 Iraqi Christians were rounded up Sunday evening in federal raids in Michigan and will soon be deported back to their native land, where they face an uncertain fate in a country where Christians are marked for death in a genocide carried out by ISIS and other Islamic groups. The raids were conducted by the U.S. Immigration and Customs Enforcement, or ICE. The ICE agents showed up without warning at the homes of Chaldean Christians and at a popular restaurant called Ishtar's in Sterling Heights, Michigan.
Those detained were mostly legal residents of the U.S., some having spent the majority of their lives here, but have had felonies on their records. Hundreds of Chaldeans were out protesting Monday evening at 15 Mile and Ryan in Sterling Heights.
Nahren Anweya, who emigrated to the U.S. with her family as a young girl and is now in her early 30s, said up to 200 were rounded up Sunday, most of them Chaldean or Assyrian Christians. Video taken of the raids showed distraught families screaming and weeping. "So, as you can see from video the family members were very confused. They didn't know what is going on, and their families were beside themselves," she told WND.
Read it all here..........................
posted by D.Swami Gwekanandam @ 11:57 AM


There's a Huge Catch in the 'Imams Refuse Funeral Prayers for London Jihadis' Story
The Muslim Council of Britain (MCB) gained worldwide headlines -- and praise -- for its announcement last week that 130 imams in the United Kingdom were refusing to perform funeral prayers for the London jihad mass murderers. But as is so often the case, there was less to this much-heralded display of Islamic moderation than met the eye.
Secretary of State Rex Tillerson said the following last Monday in New Zealand:




I was actually encouraged when I heard on the news this morning that a number of imams in London have condemned these attackers and said they will not perform prayer services over their funerals, which means they're condemning their souls. And that is what has to be done, and only the Muslim faith can handle this. Moderate Muslims stood up at last, right? It certainly seemed so.
From the MCB statement: Imams and religious leaders from across the country and a range of schools of thought have come together to issue a public statement condemning the recent terror attack in London and conveying their pain at the suffering of the victims and their families. In an unprecedented move, they have not only refused to perform the traditional Islamic prayer for the terrorist -- a ritual that is normally performed for every Muslim regardless of their actions -- but also have called on others to do the same.
They said: "Consequently, and in light of other such ethical principles which are quintessential to Islam, we will not perform the traditional Islamic funeral prayer over the perpetrators and we also urge fellow imams and religious authorities to withdraw such a privilege. This is because such indefensible actions are completely at odds with the lofty teachings of Islam." This all sounds great, but there's just one catch.

Read it all here................
posted by D.Swami Gwekanandam @ 11:39 AM


PM Najib, will our luck hold out? By Commander (Rtd) S THAYAPARAN Royal Malaysian Navy
Malaysiakini : "Be with a leader when he is right, stay with him when he is still right, but, leave him when he is wrong."
- Abraham Lincoln

COMMENT

| The prime minister has again made this extraordinary claim - "In the end, 10 people died because we had no loyalty. All there was is a readiness to betray who? Our rakyat" - with regards to the "Sulu incursion" while reminding uniformed personnel to be loyal in preserving the country's security.
I will repeat the same questions I had in an article I wrote when the prime minister first made this claim of betrayal - "This, of course, brings us to the next set of questions. Who were those covert agents? What sort of investigations and which agencies were involved in routing out these 'covert enemies'? Why weren't the press and the people of Malaysia notified that our soldiers were killed because of leaked information? Were the families of the soldiers who were 'sacrificed' notified that their deaths were the result of an ambush because of leaked intelligence?"
Read it all here..........
posted by D.Swami Gwekanandam @ 11:34 AM


Anti-Sharia marches kick off in numerous cities across the country
Sunday, June 11, 2017
NEW YORK CITY : An increasingly vocal anti-Muslim activist group has kicked off protests in numerous cities across the country, marching in opposition to Islamic law, which the group believes is threatening American society.
ACT for America, a lobbyist organization with close ties to the Trump administration that has helped pass state-level bills targeting Islamic law and refugees, organized the protests as a nationwide "March Against Sharia."
The marches set up the potential for more public clashes between far-right activists and their far-left opposition, similar to recent violent encounters between the political extremes in Berkeley, Calif., and Portland, Ore. While demonstrators argue they are protecting free speech and defending traditional American values, counterprotesters say the marchers underscore a larger trend of intolerance that is increasingly evident across a politically divided country.
[Right-wing free speech rally draws massive counterprotests in Portland] In New York City, the rally started downtown nearly an hour late with a crowd of around three dozen people, some of them in camouflage fatigues and waving American flags. About a dozen wore shirts identifying them as members of the anti-government Oathkeepers and the III Percenters.
Across the street, separated by police barricades and a few dozen police, a few hundred mostly young people, including labor activists, Jewish and Muslim protesters, and anarchists, blasted air horns and whistles and held banners that read "Fascists out of NYC."
Read it all here................
posted by D.Swami Gwekanandam @ 12:40 AM


AUSTRALIA -- 'Inside the so-called 'anti-facist' group that hides behind face masks and hates free speech - and were beaten up by Andrew Bolt
This is the far-left Antifa movement whose members cowardly attacked political commentator Andrew Bolt on a Melbourne street on Tuesday.
Antifa Australia is a branch of a wider international movement which claims to 'defend the working class from fascists and other right-wing threats' and says 'Aussie pride can f*** right off'. Members of Antifa Australia have claimed one of their 'family' was responsibility for attacking Bolt with thick liquid at a book launch in Carlton on Tuesday – which lead to a brawl on Lygon Street.
Bolt claimed the Antifa posted: 'Some of our family in solidarity were attacked by Andrew Bolt while they were protesting today. Why he isn't in prison for his horrendous, violent language yet is beyond me'. The Facebook post has since been deleted. Bolt said the attack shed light on the ongoing war waged by far-left activists against conservative voices like himself.
'It is ridiculous how dangerous it is for conservatives in this town to speak out,' Bolt told The Age. 'The right to free speech has to be better protected – everywhere but particularly in Melbourne.' Bolt said he was not the first to be attacked by the far-left leaning Antifa group and said he refused to take it lying down. 'Their sort has ruled the streets for too long,' he wrote for the Herald Sun. 'This must stop. It must not be this dangerous for conservatives to speak in Melbourne, while bullies escape punishment and the media Left yawns.
Read it all here..............
posted by D.Swami Gwekanandam @ 12:34 AM


Australia getting fucked - Muslim students at NSW public school Hurstville Boys Campus can refuse to shake hands with women
Did Australian schools just surrender or something?
posted by D.Swami Gwekanandam @ 12:05 AM


"What the refugees bring us is more precious than Gold" which means shit on the roads of Germany
Saturday, June 10, 2017
posted by D.Swami Gwekanandam @ 11:59 PM


Sharia UK: Two arrested over video of Qur'an burning
They were arrested "on suspicion of racial hatred."
Is it "racial hatred" to burn a Bible in the UK? Why, of course not. And in reality, as opposed to the British legal system, is it "racial hatred" to burn a Qur'an? No. The Qur'an is not a race, and neither is Islam; there are Muslims of all races. This arrest is just another example of the British government's exaggerated solicitude for Muslims, which stems from the false assumption that jihad violence is the result of the "marginalization" of Muslim communities.
The May government has staked the future of Britain on the idea that being nice to Muslims, and moving swiftly and strongly against violations of Sharia blasphemy laws such as this, will end the jihad against Britain.
It will, of course, fail, as will May's drastically weakened new government, and the entire British political class. The Sharia supremacism they have not only tolerated but encouraged will turn its full force upon its benefactors, and Britain will be awash in blood.




"Two arrested over Facebook and YouTube video of Koran burning amid spate of race attacks in wake of London and Manchester terror attacks," by Nick Enoch and Rachael Burford, Mailonline, June 8, 2017: Police have arrested two people on suspicion of racial hatred after a video appeared online showing a man burning a copy of the Koran.
The video, which MailOnline has chosen not to publish, shows a tattooed man standing in a kitchen complaining about being unable to start a fire. Speaking into the camera, he says: 'I've been trying to get my poxy fire started for half-hour wondering what s**t I can get it going with.' Holding a paperback copy of the Koran up to the camera, he adds: 'And then I found this.' Two videos were posted on Facebook and YouTube on Tuesday and are still available today on various pages. The second shows the man standing outside tearing pages from the holy book and throwing them on a bonfire.
He says to the camera: 'And it worked, all I've got left is the poxy, sh***y cover and look, that's on the fire as well.' West Mercia Police have confirmed they have arrested two people in connection with the video. Detectives said a 45-year-old man from Worcestershire was arrested on suspicion of posting videos or images likely to cause racial hatred and a 45-year-old woman from Evesham has also been arrested on suspicion of inciting racial hatred.
Superintendent Kevin Purcell said: 'This was a concerning incident and we will be carrying out a thorough investigation. It is being investigated as a hate crime. 'We have been in contact with our local Muslim community via Councillor Jabba Riaz, deputy Mayor for Worcester who, as always, acts as a critical friend in support of what we do.
'If anyone has any concerns about social media posts that potentially incite hate, I would urge them not to share the posts but to report the incident to the police and social media company at the earliest opportunity.'
posted by D.Swami Gwekanandam @ 11:38 PM


UK getting fucked : children taught "true lessons" about Islam in wake of London jihad attack
Jihad Watch : Staff hope the topic help children understand the meaning of the religion and bring the community together.
When will the U.K. learn that core Islam texts sanctions violence and terror against unbelievers and apostates? While not all Muslims hold to this ideology, the inaccurate indoctrination of children at Millhouse Primary School in the face of a tragic jihad slaughter is reprehensible. It also gives them a false sense of safety. A reality check:


The estimated 950 deaths and 1,021 injuries from the estimated 70 attacks that have taken place across about 20 countries during the first 13 days (as of June 8) of this year's holy Muslim month of Ramadan have already marked the bloodiest Ramadan in recent years….Jihadists believe martyrdom is doubly rewarded in paradise during Ramadan.

"Islam lessons at school to 'teach true messages'", by Chloe Chapman, Echo News (thanks to The Religion of Peace), June 7, 2017:


A PRIMARY school will teach children about Islam so they can "learn the facts" following the London Bridge terror attack. Millhouse Primary School, in Tavistock Road, Laindon, has sent a letter to all parents informing them about the planned lessons.
Staff hope the topic will help children understand the meaning of the religion and bring the community together. It comes after seven people were killed and 48 injured by Muslim extremists in the latest terrorist attack in the capital on Saturday night.




The lessons will focus on Islamic Art, Ramadan and the importance of caring for the natural world.
In the letter, headteacher Gareth Allen said: "We recognise that for some of you this may be a sensitive subject at this present time, however we feel that it is even more important that the children learn the facts about religion rather than the ideologies of a minority of people who use their views to inflict harm and upset on others."
Some parents have hit out at the timing of the lessons. Just over two weeks ago 22 people were killed after a bomb was set off during an Ariana Grande concert in Manchester.
Kerry Dehaan, 28, whose five-year-old daughter Bayleigh attends Millhouse Primary School, said: "I went up to the school to talk to them about it and there was a queue out the door of parents complaining. It is far too soon. "The children are far too young to be worrying about religion and bombs.

"They should be scared of the bogey monster, not frightened that they would be bombed."
posted by D.Swami Gwekanandam @ 11:33 PM


The Archbishop of Canterbury, Or Confusion Worse Confounded

What shall we make of the latest statement by the Most Reverend Justin Welby, Archbishop of Canterbury? Here is a report in The Independent, on remarks which the good Archbishop delivered himself of on the latest Muslim atrocity on the London Bridge and at the Borough Market:
He [Welby] said throughout history religious scriptures have "been twisted and misused" by people to justify hates [spates?] of violence and "We have got to say that if something happens within our own faith tradition we need to take responsibility for countering that".
He said politicians should not just say "this is [has?] nothing to do with Islam" and focus on the security of[or] political aspects of it as it is also an ideological problem. I suppose, in the world we live in, when the Archbishop of Canterbury states what should long have been obvious to anyone of sense, this should be taken as a sign of progress. What did he state? That politicians should stop saying "this is nothing to do with Islam." But it's not just politicians, of course, but many "experts" on Islam, and the many in the Muslim population of the United Kingdom, including the smarmy and self-righteous Mayor of London, Sadiq Khan, who have been saying that very thing — "this is nothing to do with Islam" — after every terror attack by Muslims.
It's both indecent and comical. How great must an atrocity be for politicians and others to change their tune? Welby might better have widened his criticism to include others aside from politicians, and said that "no one — not politicians nor pundits, neither non-Muslims nor Muslims themselves — can continue to claim that these attacks have 'nothing to do with Islam.'"
That would have infuriated Sadiq Khan and his ilk. That's too bad. However, having just said something both true and necessary about Islamic terrorism, the Archbishop immediately engaged in tu-quoque on behalf of Muslims, that is, offered a mea-culpa, "we [Christians] too are guilty of the same thing." His evidence for this is the same that has been trotted out over and over again, and not just by Archbishop Welby, of the single recent example in Europe of Christians killing Muslims (in the middle of a civil war), at Srebrenica:
"I don't think it is getting us anywhere [to say that these attacks have 'nothing to do with Islam'], just like saying Srebrenica had nothing to do with Christianity."
But we do say that. The massacre by Serbians of Bosniak Muslims in July, 1995 did indeed have "nothing to do with Christianity." There were no Christian texts that the Serbs invoked to justify their murders, because no such texts exist. The Serbians committing those massacres were violating, not following, the teachings of Christ. Surely the Archbishop of Canterbury is sufficiently steeped in the Christian texts to know that. Or does he have some reason to think the Serbians at Srebrenica quoted in justification of mass-murder some Christian texts that none of us knew about? We all know that there have always been people calling themselves Christians who have engaged in massacres, sometimes of non-Christians, sometimes of fellow Christians of other denominations. But that was done without the textual support of Christianity.
Nowhere in the Bible are Christians instructed to slay non-Christians. It's a very different situation from that of Muslim terrorists, who can and do invoke one or more of the 109 "Jihad verses" in the Qur'an to justify their actions, including Qur'anic verses specifically calling for "striking terror" in the hearts of the Infidels. Srebrenica is repeatedly mentioned by Welby (and others) because it is the only case in recent history where Muslims were the victims of Christians, whereas there have been, since 9/11/2001, more than 30,000 attacks by Muslim terrorists on non-Muslims — a grim embarras de richesses.
Read it all here...............
posted by D.Swami Gwekanandam @ 11:25 PM


What took them so long? CNN fires Reza Aslan after he called Trump a "piece of s**t"
In the aftermath of the London jihad massacre, as I detailed in my PJ Media column this week, the hitherto untouchable Leftist media darling Reza Aslan was fulminating hysterically not at the jihadis, but at President Trump. And so CNN, which never should have hired this arrogant and vacuous Islamic supremacist in the first place, has finally fired him.
What took them so long? That this sinister jihad enabler was ever given a mainstream platform is a dispiriting sign of the times. His show on CNN was devoted to showing other religions as violent and hateful, and Islam as benign and peaceful. Its agenda was obviously insidious.
Aslan is a Board member of the National Iranian American Council (NIAC). NIAC has been established in court as a lobbying group for the Islamic Republic of Iran. Said Michael Rubin: "Jamal Abdi, NIAC's policy director, now appears to push aside any pretense that NIAC is something other than Iran's lobby. Speaking at the forthcoming 'Expose AIPAC' conference, Abdi is featured on the 'Training: Constituent Lobbying for Iran' panel. Oops."
Iranian freedom activist Hassan Daioleslam "documented over a two-year period that NIAC is a front group lobbying on behalf of the Iranian regime." NIAC had to pay him nearly $200,000 in legal fees after they sued him for defamation over his accusation that they were a front group for the mullahs, and lost. Yet Aslan remains on their Board.
Meanwhile, despite his increasingly obvious Islamic heterodoxy, Aslan remains popular with Muslim Brotherhood-linked groups in the U.S.: he has also spoken at events sponsored by the Muslim Students Association, a Brotherhood group, as well as at an at an event co-sponsored by the Los Angeles chapter of the Hamas-linked Council on American-Islamic Relations (CAIR). Doubtless they recognize that he shares their overall agenda.


"CNN drops 'Believer' host Reza Aslan days after he called Donald Trump a 'piece of s***' for his response to the London Bridge terror attacks," by Jessica Chia, Dailymail.com, June 9, 2017:
Read it all here....................
posted by D.Swami Gwekanandam @ 11:15 PM


France: Authorities covered up Muslim murder of Jewish woman to stop Le Pen upsurge
Jihad Watch : The globalist socialist elites will stop at nothing, and sacrifice any number of lives, to preserve their hegemony and keep people ignorant as to the nature and magnitude of the jihad threat. "French intellectuals accuse authorities of covering up Jewish woman's slaying by Muslim neighbor, JTA, June 9, 2017 :
(JTA) — A European Parliament member and 17 prominent French intellectuals protested the omission of anti-Semitism from a draft indictment of a Muslim for the murder of his Jewish neighbor. During a speech in parliament, Frédérique Ries, a lawmaker from Belgium, on Thursday criticized French authorities' handling of the investigation into the April 4 incident, in which 66-year-old Sarah Halimi was tortured and thrown out of her third-story apartment to her death, allegedly by 27-year-old Kobili Traore, who lived in her building.
"French authorities have treated her murder with icy silence," Ries, who is Jewish, said in reference to the fact that Traore, who had no history of mental illness, was placed at a psychiatric institution and has not been charged with a hate crime, despite evidence suggesting he killed Halimi because she was Jewish.
"No national mobilization for Sarah, she died as the media remained quasi-indifferent," she said.




Last week, 17 French intellectuals, including the historian Georges Bensoussan and the philosopher Alain Finkielkraut, published a scathing criticism of the handling of the incident by French authorities and the media.
The omission of hate crime charges from a draft indictment being prepared by the Paris Prosector's Office for voluntary manslaughter against Traore has angered many French Jews, who cited a recording of the incident made by another neighbor. In it, according to the Tribune Juive weekly, Traore is heard shouting "Allah hu akbar," "Allah is the greatest" in Arabic. He is heard calling Sarah "Satan" and then praying after her killing.
"Everything about this crime suggests there is an ongoing denial of reality" by authorities, the intellectuals wrote, also citing testimonies of neighbors who said Traore had called Halimi a "dirty Jew" to her face. "We demand all the truth be brought to light in the murder of Sarah Halimi," the intellectuals wrote.
The incident occurred month before France's general election, in which the French political establishment was bracing for unprecedented gains for the far-right National Front party, which opposes immigration to France from Muslim countries and seeks to limit public expressions of that faith.
posted by D.Swami Gwekanandam @ 11:12 PM


Courtney Love calls out Linda Sarsour: "You're a vile disgrace to women and all mankind"
At last, someone who is on the cultural Left calls out this pro-Sharia anti-Semite — in this case, for making money off a fake hate crime.

"Courtney Love Rips Linda Sarsour: 'Vile Disgrace to Women and All Mankind,'" by Charlie Nash, Breitbart, June 7, 2017:
Musician and alternative icon Courtney Love has blasted anti-Donald Trump Women's March leader and Muslim activist Linda Sarsour, calling her a "vile disgrace to women and all mankind" in a message on social media Wednesday.
"You're a vile disgrace to women and all mankind [Linda Sarsour]," posted Love, the former partner of the late Nirvana musician Kurt Cobain, before engaging in an argument with Women's March social media head Alyssa Klein.
Read it all here....................
posted by D.Swami Gwekanandam @ 11:04 PM


UK taxpayers supported London Bridge jihad mass murderer: he was on welfare
Khuram Butt, "the ringleader of the London terror attack was bankrolled by the taxpayer," aka the "Jihad Seeker's Allowance."
A jihadist's hatred and scorn of infidels also bestows upon him a sense of entitlement: he may benefit freely from infidels, in lieu of the jizya payments that are his due, as per the Qur'an (9:29).

Butt was an associate of preacher "Anjem Choudary, who encouraged his followers to exploit Britain's welfare system." TheReligionofPeace.com reported that "Choudary taught that 'the normal situation is for [Muslims] to take money from the kuffar' and that:


The Quran also affirms that the collection of jizya is is the ideal relationship between Muslims and non-Muslims…..This is why Islamic purists such as Hamas and the Taliban wish to reinstate the jizya. One of the first orders of the self-declared caliphate formed by the Islamic State in 2014 was to impose the jizya by force on Christians who refused to embrace Islam.

See Robert Spencer detailed explanation of the jizya in his Blogging the Qur'an series, here and here."London bomber on benefits: Khuram Butt was bankrolled by the taxpayer after jailed hate preacher Anjem Choudary told followers to claim 'Jihad Seeker's Allowance' ", UK Mail, by Thomas Burrows, June 9, 2017:
Read it all here...........................
posted by D.Swami Gwekanandam @ 10:50 PM


The day will come when we're all 'Kelings' By Commander (Rtd) S THAYAPARAN Royal Malaysian Navy
Malaysiakini : "I did not tell you it would be okay because I never believed it would be okay."
- Ta-Nehisi Coates
COMMENT

| Before I begin, does anybody question why Watsons would think that such a video advertisement would be acceptable to Malaysians? It is a good strategy to claim that the ad was based on folklore - the myth itself is somewhat racist if you think about it - but really, the ad is merely a reflection of the consumer base.
When PAS president Abdul Hadi Awang says, "Report and leave the problems to the authorities," does he mean the very same authorities that behave in a manner which defines the "samseng" culture which he decries?
Does he mean the authorities that have a problem carrying out their duties when it comes to choosing between "secular" laws - which they are obligated to follow - and edicts coming from the syariah courts?
Nathaniel Tan's piece on the ongoing Enforcement Agency Integrity Commission (EAIC) hearing into the death in custody of S Balamurugan is riveting, not only because it is lucidly written but also because it clearly articulates the silence of police officers who choose to do nothing where their actions would vindicate those of us who have said that the state security apparatus is not only staffed by violent thugs but also honourable men and women who would do the right thing.
Read it all here...........
posted by D.Swami Gwekanandam @ 10:37 PM


Wishing all my Brothers in Arms Serving and Retired "Gaya Guru Gerai Nyamai" especially the Rangers and East Malaysians - 2017
posted by D.Swami Gwekanandam @ 8:15 PM


Pacifying the Religion of Peace
Friday, June 09, 2017
BCF : Before any attempt to answer that question, it is essential that those taking up the challenge determine what is Islam, so let us, first of all, toss out the two most audaciously false claims: that it is the Religion of Peace and "one of the Great Abrahamic Faiths".
The first will only be true, according to Muslim authorities, when all of mankind is under the rule of the only "true" version of Islam, whatever that means. The second assertion stems, ironically, from the easily demonstrated fact are of Christian and Jewish scriptures widely known in the 7th century Arabia. The late Christopher Hitchens has a good roundup for that. It is no coincidence that the Nazis and Islam were staunch allies and actively cooperated to serve their shared interests, the murdering of Jews high on their lists.


The Nazis must have envied Islam's efficient functioning, how it had no need for a Gestapo to enforce absolute control of its adherents. The second requirement is to ascertain the disposition of Islam towards us — the West and our traditions, in other words.
Read it all here........................
posted by D.Swami Gwekanandam @ 12:35 PM


BBC Censors "Allah" From Interview About Muslim Attack
"A BBC spokesman denied that the clip was edited to sensor the Allah comments."
"She said that it needed to be edited to fit into a short news report." The fact that the "Allah" part was cut out is JUST A COINCIDENCE. They must think we were born yesterday.
A coincidence doesn't happen every single time. That's called a pattern.
posted by D.Swami Gwekanandam @ 12:07 PM


LIVE: UK General Election Results Programme
BCF : Conservatives are getting hammered in the early going, a potential Brexit set back. Corbyn is a nut but May is even more disliked. She reminds me of a slightly more masculine David Cameron.
ITV coverage
posted by D.Swami Gwekanandam @ 11:56 AM


ARCHIVES
Previous Post
Links
Links To Rangers
Military Related Links
Q&A Battle of Mogadishu
Black Hawk Down
Ranger Awang Rawang -
George Cross
Combat Art
Malaysian Military
Military Dictionary
Infantry Magazine
4th Inf Div Mech
Okinawa Marine Page
Stabilisation Force
Quadrant Magazine
History Malaya
The War Against,
Indonesia
Lest We forget
Malayan Emergency
Collection
Australian Army News
Wars of Vietnam
RAAF School In M'sia
Brits In S'pore and Malaya
S'pore-Malaysia Relations
Allied Participation In
The Vietnam War-,
Malaysia Included
Short Military Fiction
Singapore
Aussies At War
Combat In The Jungle
History Of The
British Army
Remembering
The Gurkhas
In Malaya
Royal Navy
Combat Tracker Team
Sixties Timeline
Institue of Defence and
Strategic Studies
Singapore Window
Singapore Armed Forces
Website
Panzer Divisions WW2
Basics Of Warfare
Violence In The Congo
Malaysia & United Nations
West Point
Military Academy
RMA Sandhurst
OCS Portsea
RMC Duntroon
NZ Forces
Military Colleges
Indonesian Military
& Democracy
Indonesia At
The Crossroads
World War 1 Document
Archive
Explore World War 1
Explore World War 2
World War 2 Net
World War 2 In Europe
Book References-
Insurgency Malaya
Malayan Emergency
Collection
Lessons From Malaya
Malaya,1948:Britain's
"Asian Cold War"
NZ Forces In Borneo
Malayan Emergency-
Australian Pespective
Malaya, My Far East
Slim School
Cameron Highlands
The Undeclared War
(Indonesian Confrontation)
-Book Review
The Queen's Gurkha
Signals
During
Confrontation
Brief History 4th RAR
In Malaya & Borneo
Aussies At War
Against Indonesia
Conflict and Confrontation
in SEA,
1961-1965,Britain,
US and the creation of Malaysia
D-Day(Operation
Overlord)
OMAHA Beachhead
-Historical
Division War
Department
Vietnam Resources
For The Historian
The Royal Irish Rangers
Queen's York Rangers
Early Ranger History
75th Ranger Regiment
Roots of Honor
-Histories
of the 14th U.S. Infantry
US Army Homepage
Under fire images
from Vietnam
Vietnam,
Death & Home
Photos, Articles,
and Research
on the European
Theater
in World War II
Complete Articles
On Middle East Conflict
The Israeli War
Of Independence
IDF Israel
Middle East And
Jewish Studies
The Quest For Peace
In The Middle East
US Coast Guard History
Memories Of Combat
Women In Combat
Korean War
Combat Photos
Photographing
Under Fire
Under Fire
US Army
Public Affairs
Military Equipment
Guide
The History Net
Canon, Machine Guns
And Ammunition
HK Assault rifles
AK Assault Rifle
Homepage
Modern Firearms
Main Battle Tanks
Former USSR
M1A1 / M1A2 Abrams Main
Battle Tank
, USA
Main Battle Tank:
Challenger 2
Leopard 2A6
Leclerc Main
Battle Tank
Israeli Main
Battle Tank
Swedish Armor
Infantry Fighting
Vehicle-Bradley
Italian IFV
French IFV
British IFV
Definition IFV
Scandinavian Armor
The Word

>
Training
Kanang ak Langkau
SP PGB
Salute
Soldier's Prayer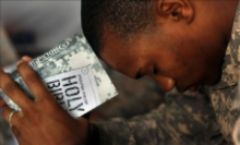 Prayer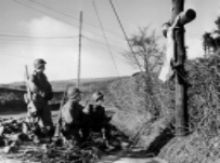 In Loving
Memory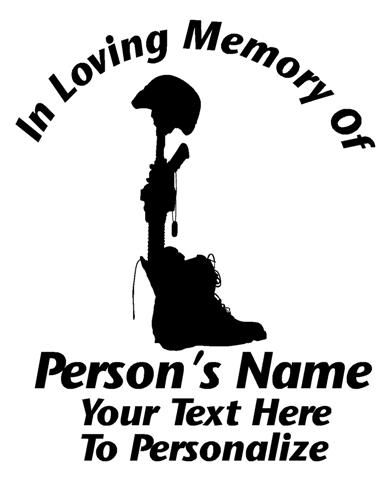 Confrontation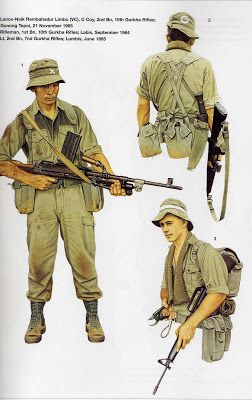 Iban
Warrior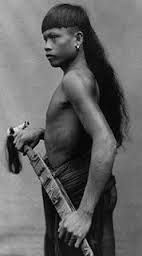 Prayer
Christ
My Lord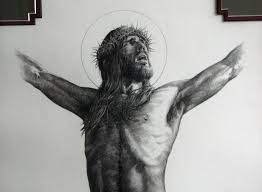 Dayak Warrior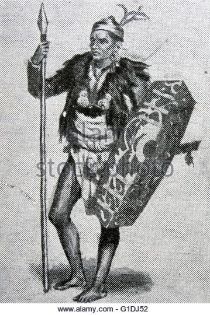 Iban Tracker
With British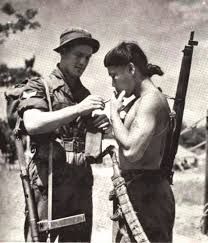 Iban Tracker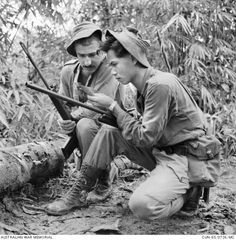 Kukri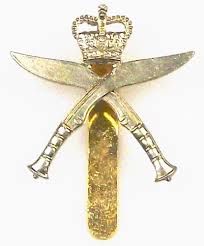 M4A2/M203
Signaller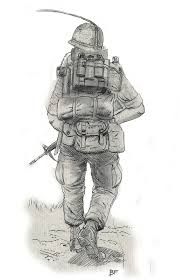 Sword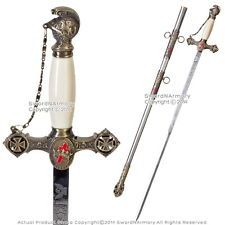 XXXX
World
XXXX
World
XXXX
World
XXXX
World
XXXX
World
XXXX
World
XXXX
World
XXXX
World
XXXX
World
XXXX
World
XXXX
World
XXXX
World
XXXX
World
XXXX
World
XXXX
World
XXXX
World
XXXX
World
Advertistment
Advertistment
Advertistment
Advertistment
Advertistment
XXXXXXXX
Advertistment
XXXXXXXX
Advertistment
XXXXXXXX
Advertistment
XXXXXXXX
Advertistment
XXXXXXXX
Advertistment
XXXXXXXX
Advertistment
XXXXXXXX
Advertistment
XXXXXXXX
Advertistment
XXXXXXXX
Advertistment
XXXXXXXX
Advertistment
XXXXXXXX
Advertistment
XXXXXXXX
Advertistment
XXXXXXXX
Advertistment
XXXXXXXX
Advertistment
XXXXXXXX
Advertistment
XXXXXXXX
Advertistment
XXXXXXXX
Advertistment
XXXXXXXX
Advertistment
XXXXXXXX
Advertistment
XXXXXXXX
Advertistment
XXXXXXXX
Advertistment
XXXXXXXX
Advertistment
XXXXXXXX
Advertistment
XXXXXXXX
Advertistment
Advertistment
Advertistment
Advertistment
Powered by