Fighting Seventh
Nuffnang
Miscellaneous
No Atheists
In A Foxhole
Local Socio
Political Bloggers
Sites of Interest
Glorious
Malaysian Food
Foreign Bloggers
&
Other Stuff
Gaming
Warriors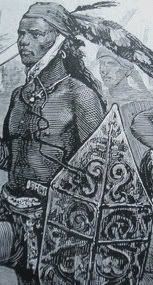 Warrior
Warrior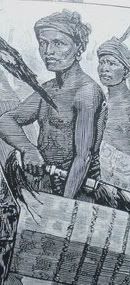 Brother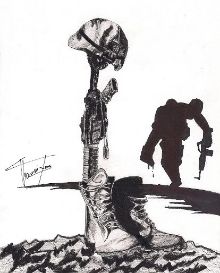 Buddy
Tracker
A Cry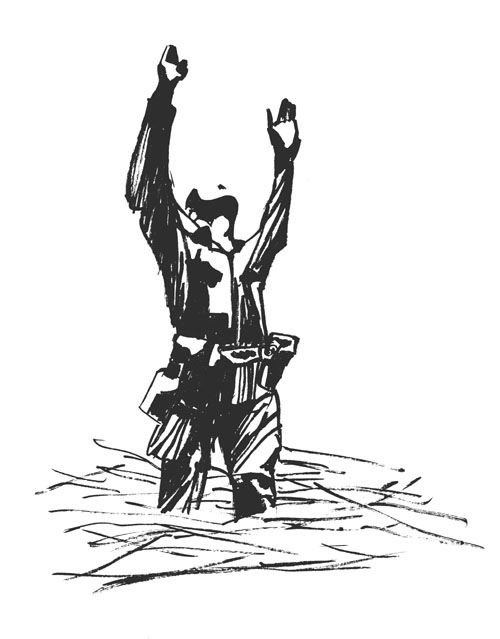 Assault
Boots
Sarawak Rangers
Soldier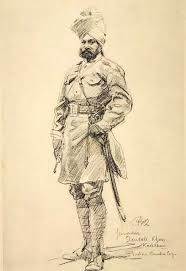 Combat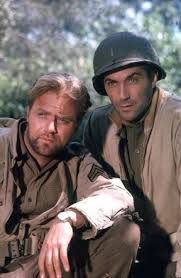 Infantry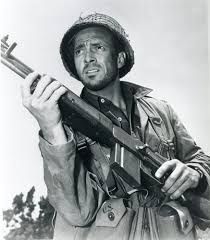 Brothers
Advertistment
Advertistment
Advertistment
Advertistment
Advertistment
Advertistment
Advertistment
Advertistment
Ann Coulter: Militant, Whiny College Students Accidentally Created A 'Hilarious And Ferocious Generation Of Right-Wingers'
Thursday, March 22, 2018
BCF : Coulter told Tucker that leftists are "creating, without realizing it, this really hilarious and ferocious generation of right-wingers."
Read it all here............
posted by D.Swami Gwekanandam @ 8:15 PM


College of the Holy Cross Axes 'Crusader' Mascot to Avoid 'Islamophobia'
Jihad Watch : While the ancient foes of the Crusaders are more aggressive than ever. My latest in PJ Media:
The College of the Holy Cross in Worcester, Massachusetts, is dropping its Crusader mascot. The College Fix reports that the Catholic college "has decided to stop using 'knight imagery' to represent its 'Crusaders' nickname amid concerns that it evokes 'the violence of the Crusades' and promotes 'Islamophobia.'"
The Holy Cross Board of Trustees declared that the Crusades were "among the darkest periods in Church history," but the college is going to continue using the Crusader name while dropping the knight mascot. The Board exhorted students to instead see themselves as Crusaders for Leftist buzzwords: "Crusaders for human rights, social justice, and care for the environment; for respect for different perspectives, cultures, traditions, and identities; and for service in the world, especially to the underserved and vulnerable."
Holy Cross President Fr. Philip Boroughs explained: "[T]he visual depiction of a knight, in conjunction with the moniker Crusader, inevitably ties us directly to the reality of the religious wars and the violence of the Crusades." The lesson is clear at Holy Cross: the Crusades are something to be ashamed of, and the school's Catholic students should not take pride in knowing that the Crusades are part of their Church's history. Yet as I show in my forthcoming book The History of Jihad From Muhammad to ISIS, the Crusades were not, as Holy Cross administrators and students evidently assume, an unprovoked exercise of proto-colonialism directed against a peaceful Muslim world.
The Crusades were in reality a late, small-scale defensive response after 450 years of jihad attacks had conquered and Islamicized what had previously been over half of the Christian world. Armies animated by the jihad ideology (or that eventually justified their actions by recourse to it) had occupied much of the Middle East, North Africa, and Spain — as well as Persia and much of India — centuries before a Crusade was even contemplated. They had entered France and besieged Constantinople, the capital of the Christian Eastern Roman (Byzantine) Empire, several times.
Read it all here..................
posted by D.Swami Gwekanandam @ 8:05 PM


Video from Germany: Muslim spokesperson says "we don't have to integrate"
Jihad Watch : This woman is a member of JUMA (Young, Muslim, Active), a Muslim activist group in Germany. She is saying that Muslims need not integrate into German society and adopt German values and mores. This is not surprising, since the Qur'an tells Muslims that they are the "best of people" (3:110), and that non-Muslims are "the most vile of created beings" (98:6).
Why should the best of people, who "enjoin what is right and forbid what is wrong" (3:110), adopt the values of the most vile of created beings? It will never happen.
And that means that Germany, and the rest of Europe, is in for a future of civil strife, violence, and Sharia — courtesy of Angela Merkel.
posted by D.Swami Gwekanandam @ 7:51 PM


Video from Paris: Muslim migrants storm church, force cancellation of evening Mass
Jihad Watch : Muslim migrants invade the Basilica of Saint-Denis, which is in a heavily Muslim area of France. Before too long, anytime a church service is going on, there will have to be a squadron of police lining the entrances.
By the end of the video, police line the doorway to the church, preventing the Muslim migrants from entering.
This is a glimpse into the future of France.
posted by D.Swami Gwekanandam @ 7:41 PM


Facebook can Zuck off - The is in the event, U Tube deletes Black Pigeon
Wednesday, March 21, 2018
Facebook ZUCK'ing Itself into OBLIVION
posted by D.Swami Gwekanandam @ 8:47 PM


Facebook ZUCK'ing Itself into OBLIVION
Facebook and Google can Zuck off
I have lived through Poland communist era .. that information propaganda does work - to the point ... after certain point people stop trusting anyone except own family and close ones and treat any news as lies, regardless what is said. At that point propaganda stops working - and polish 35+ citizens keep that cynical view of world till now.
"Our business is selling information on our users to companies.. how do we do that better? I know! Let's kick out as many people as possible for wrongthink, that way the data we sell is neither representative of the general public, nor quantitative enough for proper statistical analysis!! Nobody will want to buy it anymore!" - Facebook, 2018.
posted by D.Swami Gwekanandam @ 8:12 PM


Activists: Turkey-Allied Jihadists Slaughtering Christians, Yazidis in Syria's Besieged Afrin
Turkey-linked jihadists from the Islamic State (ISIS/ISIL) and al-Qaeda are taking advantage of the Ankara offensive in the besieged Afrin region in northwestern Syria to slaughter Christians and Yazidis, caution several activists. The warnings come as Turkish President Recep Tayyip Erdogan announced over the weekend that his allied forces conquered the center of the Kurdish-held city of Afrin.
U.S. President Donald Trump's State Department has expressed "a serious and growing concern" over the situation in the Syrian city, but maintains, "We remain committed to our NATO ally Turkey, to include their legitimate security concerns." Khalid Haider, a U.S.-based Yazidi (or Yezidi) activist with ground sources in Syria, told Breitbart News the Turkish military is working alongside ISIS in Afrin, noting: Time and time again the indigenous people of Syria are suffering, but this time is at the hands of members of the Turkish military who have been incubating ISIS terrorists. ISIS militants and their leaders are embedded with the Turkish military, and they are annihilating religious minorities. The world needs to wake up and stop this from happening.
Haider went on to say that Turkey-linked ISIS jihadists are killing Christians and Yazidis for not knowing how to behave like proper Muslims, telling Breitbart News:
Please be advised that any Christian or Yazidi who is captured by those ISIS militants is asked how many times do Muslims bow during prayers and how many times do Muslims pray. And if the Christians and Yazidis don't have the correct answer, they are killed.
Haider's comments echo activists who recently told the Catholic News Service (CNS) that Turkey-affiliated members of al-Qaeda and ISIS are targeting Christians and Yazidis.
Read it all here.................
posted by D.Swami Gwekanandam @ 4:36 PM


Do not underestimate PAS - By Commander S THAYAPARAN (Retired) Royal Malaysian Navy
Malaysiakini : "We were literally on our own and got help from NGO friends. We were not prepared to fight PAS because they are not our principal enemy and our actions were construed as being weak." – Mohd Nasir Hashim, PSM leader
COMMENT

| My entry into oppositional politics was during the early days of the reformasi movement when PAS understood the opportunity of aligning with Anwar Ibrahim when he was ejected from Umno paradise.
Even in those days, there was a kind of dialectic going on between the grassroots of PAS and the leadership, who were obsessed with dethroning the old maverick while clinging on to their "pure" Islamic beliefs which has no place in mainstream Malay politics. I say "no place in mainstream Malay society" because the gatekeepers of Islam have always been the Umno state and while Umno has often used PAS as the religious bogeyman against the non-Malays, the role of PAS in ensuring Malay-Muslim hegemony in this country has changed. The non-Malays are not the issue anymore but rather the continuation of Malay power through proxies of the Umno state.
Read it all here.............
posted by D.Swami Gwekanandam @ 11:15 AM


Who Are the Jihadists Fighting alongside Turkey in Syria?
BCF : In its offensive launched on January 20 against Kurdish fighters in northern Syria, Turkey has deployed more than 25,000 Syrian rebel fighters who have been equipped and trained by Turkish President Recep Tayyip Erdogan's powerful military.

The offensive, code-named Operation Olive Branch, aims at dislodging the Kurdish People's Protection Units (YPG) from the Kurdish enclave of Afrin. On March 18, Turkish military and allied jihadist rebels took control of Afrin's city center. Turkey views the YPG as an extension of the Kurdistan Workers' Party(PKK), an insurgent group that has been fighting for greater Kurdish autonomy in Turkey's southeast. Backed by the United States, the YPG has been instrumental in the U.S.-led war on terror in Syria since 2014.
There are no allies to be had among Muslim nations the world over end of story.
posted by D.Swami Gwekanandam @ 10:54 AM


UK: Algerian Couple in court for murdering French nanny whom they accused of witchcraft.
EOTW : (London) There's a very strange court case currently under way in the UK.Algerians Sabrina Kouider and her partner Ouissem Medouni are in the dock over the torture, murder and burning of their 21 year old French nanny Sophie Lionnet last September.
Algerians Sabrina Kouider and Ouissem Medouni

It transpires that the couple accused the nanny of stealing a ring, of practicing in witchcraft and having sex. For these outlandish allegations, they proceeded to starve her, tortured her, made her make confessions on film that she had sex and then murdered her. Which naturally as they are Algerians, they deny.


Sophie Lionnet

The couple were caught after neighbours complained to the Police of a strange smell coming from a bonfire from a neighbours garden. When they investigated they found the body of Sophie, which was so badly disfigured, they couldn't tell if it was male or female. Both suspects appeared in court via video feeds from their respective prisons, where they claimed their innocence via the use of an interpreter (Strange how both could live so well running businesses in the Uk, without the use of one)
However the court heard heard how Ms Kouider accused her nanny of being in cahoots with an ex boyfriend and said he controlled her through black magic. She even falsely labelled that ex boyfriend a paedophile in a fake Facebook account, the court heard. Jurors were told the allegations against Miss Lionnet and the ex boyfriend were "quite untrue". It also emerged Miss Lionnet confided in a local chip shop owner that she was being beaten by Ms Kouider.
She regularly visited the takeaway, often dressed in the same clothes, and ate chips at speed as if she was hungry. Yet nobody thought of informing the police. They also recorded Sophies torture, on one of the recordings of the murdered girl Algerian Sabrina Kouider is heard to scream : "You destroy everything. I was trying to find myself again. I pray to god not to make me touch you. I don't want to make my hands dirty."
Witchcraft, prays to god, and from Algeria, sounds a lot like the followers of the peaceful religion have struck again. Despite all the evidence this ugly couple are currently playing the victim card.
posted by D.Swami Gwekanandam @ 10:50 AM


Attacks on Turkish communities by Kurds in Germany reportedly on the rise
BCF : As tensions rise over the Turkish government's offensive in Afrin, the violence is spilling over in Germany's Kurdish and Turkish communities.
German police have logged a total of 37 attacks carried out by suspected pro-Kurdish activists so far this year, reported newspapers by the Funke media group in Germany on Tuesday. The attacks targeted Turkish mosques, restaurants and cultural organizations.
Well so long as they're attacking each other they'll lay off the Germans a bit.
posted by D.Swami Gwekanandam @ 10:42 AM


French consular employee uses diplomatic vehicle to smuggle guns to "Palestinian" jihadis
Jihad Watch : All over Europe, Israel is routinely vilified using false "Palestinian" victimhood narratives, while the "Palestinian" jihadis' bloodlust and atrocities are ignored. This is the result.
"French consular employee charged in Gaza gun-running scheme," Times of Israel, March 19, 2018: An employee at the French consulate in Jerusalem was indicted on Monday for using a diplomatic vehicle to smuggle dozens of guns from Gaza to the West Bank.
In addition to Romain Franck, five residents of the West Bank and East Jerusalem were also charged. A total of nine suspects have been arrested in the case. According to the indictment, Franck, 24, was aware of the reduced security checks for vehicles with diplomatic license plates, which he allegedly used to illegally transport weapons out of Gaza and into the West Bank.
Franck, who worked as a driver at the consulate, spoke through an interpreter to confirm his identity during the brief court appearance. Two French diplomats were at the court to monitor the proceedings. He allegedly made five smuggling runs, bringing 70 pistols and two assault rifles to the West Bank from a Palestinian employee at the French Cultural Center in Gaza, Zuheir Abed Abdeen. A contact in the West Bank then sold the weapons to other arms dealers, investigators say.
Read it all here.................
posted by D.Swami Gwekanandam @ 10:15 AM


"We are bigger than your Jesus": Pakistani Muslims beat Christians with bricks, open fire on them, injuring seven
Jihad Watch : Will the Islamophobia never end?

"Christians Wounded in Muslim Attack on Church Service in Pakistan," Morning Star News, March 20, 2018: LAHORE, Pakistan (Morning Star News) – At least seven Christian worshippers were injured in an armed attack by local Muslims on a church service on Sunday (March 18) in southern Punjab Province, Pakistan, the church pastor told Morning Star News.
Pastor Haleem Feroze Masih of the King Jesus Church in Burewala, 155 miles (251 kilometers) southwest of Lahore, said he was leading the service when at least 15 local Muslims led by Muhammad Sharif entered the church compound around 1 p.m. and attacked the congregation. The attack was preceded by a clash outside the church building.
"Some of our church elders were trying to install a flex signboard in connection with the upcoming Easter festival on the wall in front of the church but they were stopped by Sharif's sons," Pastor Masih said. "Sharif is a local tough who has previously grabbed a piece of the Christian cemetery in our colony and built a cattle shed on the graves. He is also running a gambling den and is known to patronize criminals."
Last Christmas, Sharif had installed a sign on the wall in front of the church building in Burewala's New Christian Colony congratulating the congregation on the holy occasion, but church members later noticed that it contained photos and phone numbers of Sharif, his sons and others, Pastor Masih said.
Read it all here..................
posted by D.Swami Gwekanandam @ 10:08 AM


Minneapolis: Muslim cop who shot unarmed woman charged with murder, turns himself in
Jihad Watch : Justine Damond suffered the consequences of this identity-based policing. If the Minneapolis Police Department hired and fired police officers based solely on their fitness for the job, and not on their usefulness as symbols of Minneapolis' commitment to diversity and resolve to fight "Islamophobia," Justine Damond would be alive today.
"Officer who fatally shot Justine Damond charged with murder, turns himself in," Fox News, March 20, 2018: The tragic shooting of 40-year-old Justine Damond has sparked public outcry. Here's a look at some of the most probing questions surrounding the case. The Minneapolis police officer who fatally shot an Australian woman in July was charged with murder Tuesday after he turned himself in when a warrant was issued for his arrest.
Officer Mohamed Noor turned himself in on Tuesday in connection to the 2017 death of Justine Ruszczyk Damond. his attorney confirmed. Jail records show he has been booked on charges of third-degree murder and second-degree manslaughter. Damond was shot July 15, minutes after calling 911 to report a possible sexual assault in the alley behind her home. The 40-year-old life coach's death drew international attention, cost the police chief her job and forced major revisions to the department's policy on body cameras.
Hennepin County Attorney Mike Freeman was scheduled to discuss charges Tuesday afternoon. Noor, a 32-year-old Somali-American, has not talked publicly about the case and declined to be interviewed by state investigators. In a statement Tuesday, Damond's family praised the charges, calling them "one step toward justice." "[Justice] demands accountability for those responsible for recklessly killing the fellow citizens they are sworn to protect," the statement said. Mohamed Noor is a Somali Muslim. When he joined the force, Minneapolis Mayor Betsy Hodges expressed her excitement:


I want to take a moment to recognize Officer Mohamed Noor, the newest Somali officer in the Minneapolis Police Department. Officer Noor has been assigned to the 5th Precinct, where his arrival has been highly celebrated, particularly by the Somali community in and around Karmel Mall.

Hodges was excited about Noor because he represented a religious and ethnic group that she was anxious to court. Mohamed Noor was a symbol of everything that Minneapolis officials valued most. They could point to him and say:
See? We are not "Islamophobic." We celebrate diversity. We love our Somali Muslim community, and when they see how they are loved, they will end all jihad activity, because violent jihad is just a reaction to injustices that Infidels perpetrate.
And so it was very important to the Minneapolis Police Department, and to city officials, that Mohamed Noor succeed. He graduated from a fast-track program to get onto the force in the first place. They had to have him. But his competence as a police officer was always secondary to his ethnicity and religion. And even if he didn't graduate, nothing would be done. To have removed him would have been "Islamophobic." Noor proved to be an incompetent police officer. There were three complaints against him in two years. A neighbor reported:


He is extremely nervous … he is a little jumpy … he doesn't really respect women, the least thing you say to him can set him off.

When the neighbor heard that Noor was the cop who had shot an unarmed woman, he wasn't surprised:




When they say a policeman shot an Australian lady I thought uh oh, but then when they said who it was, I was like, "OK."

Read it all here..............
posted by D.Swami Gwekanandam @ 10:01 AM


Sweden: Mosque that applied to broadcast call to prayer has asked Allah to "destroy the Jews"
Jihad Watch : What did Swedish authorities expect? The Qur'an depicts the Jews as inveterately evil and bent on destroying the well-being of the Muslims. Did Swedish officials assume that Muslims entering the country would leave all that at the door?

"Mosque that applied for prayer calls is against Christians and Jews," translated from "Moské som ansökt om böneutrop hetsar mot kristna och judar," Samhällsnytt, March 20, 2018:
The mosque is denigrating Jews, urging men to control their daughters and women, using Saudi Arabia's official curriculum and books in their Islamic schools, and urging Muslims not to have contact with "kuffar" (unbelievers).
Växjö Mosque has featured in the media in recent weeks, since the foundation applied to broadcast the call to prayer, which caused a debate at the highest political levels. A survey also showed that a majority of the Swedish people want to ban the calls to prayer. On Tuesday, it was revealed that this particular mosque deals with hatred and features hatred on its official Facebook page, which Bassam Al-Baghdady presents on his website.
When Al-Baghdady wrote the post, he predicted that the images he translated would be removed, and very correctly: some of them have been removed or made unavailable at the time of this writing. One image that calls for the collection of money in connection with Eid al-Fitr says: "The alms of al-Fitr will be collected this year for our families in Palestine. May Allah preserve Gaza and destroy the Jews, the enemies of Allah."
Furthermore, you will find textbooks used in the mosque school that are "official curricula for Islamic education in Saudi Arabia." Here's also a call not to let their daughters dress "naked" and wear "Western clothes" as well as to "teach your daughters to dress well from childhood."
It is also urged not to participate in the "kuffars" celebration of their feast Christmas, when seeing Jesus as the Son of God is a blasphemy.
posted by D.Swami Gwekanandam @ 9:53 AM


In not so great britain, At Speaker's Corner, It's Time to Show Muslims Some Respect
Jihad Watch : When I first went to London, decades ago, I was shown around by an English friend who wanted me to observe the Parliament in session, to see justice being administered at a criminal trial at the Old Bailey, to visit the Tower of London, and most of all, he wanted to show me that living example of free unfettered speech, Speaker's Corner at Hyde Park, celebrated all over the world as a place where anyone could stand up and speak his piece, from an articulate political orator to an end-of-the-world-is-coming crank, without fear of being shut down either by the government, or by private parties.
Speaker's Corner was formally recognized as the place for such free speech by an act of Parliament in 1872. Christians, Jews, Muslims, Hindus, Buddhists, Communists and capitalists, holy-rollers and atheists, all were welcome to speak their peace. It was give-and-take, speech and counter-speech, let-me-talk-and-then-you'll-have-your-turn, on every conceivable topic. Foreign visitors, especially those from countries where speech was controlled by the government, were much impressed.
It is now clear that Speaker's Corner is no longer quite that bastion of free speech that it once was. In the interest of what is comically called "social cohesion," speeches that just might anger one group — Muslims — are no longer always permitted. Tommy Robinson has been forced by the police to leave Speaker's Corner on several occasions — sometimes before he had a chance even to begin to talk. On March 18, before he spoke, Muslims deliberately provoked scuffles — some say it was a mini-riot — but fortunately, on this occasion, Robinson managed to read in its entirety a speech written by the Austrian Martin Sellner, an anti-Islam activist whom the British authorities just recently prevented from entering the United Kingdom.
And that speech had another consequence: when Lutz Bachmann, the leader of Pegida, a German organization whose members are alarmed about the influx of millions of Muslims into Germany (and therefore "right-wing"), arrived at Heathrow in mid-March, the police found a copy of Sellner's speech in Bachmann's luggage — he had been planning to read it at Speaker's Corner. They promptly impounded it and refused entry to Bachmann, just as they had to Sellner before him, so that the Pegida founder was forced to return to Germany.
Read it all here.................
posted by D.Swami Gwekanandam @ 9:29 AM


In not so great britain, Video: Muslims riot, assault people with weapons to shut down free speech at London's Speakers' Corner
Tuesday, March 20, 2018
Jihad Watch : Historically, there have been no restrictions on who could speak and what could be said at the famed Speakers' Corner in London's Hyde Park. But that was before Theresa May's government decided to fabricate a terror threat from "right-wing extremists" that is supposedly equivalent to the jihad terror threat. Last week, Tommy Robinson tried to speak at Speakers' Corner but was stopped by police.
Today, he spoke there amid rioting by Muslims determined to silence him. Police, not surprisingly, did little to stop the rioters, focusing more on the Britons who were there to defend the freedom of speech. Robinson read the speech that Martin Sellner, the Austrian free speech activist, had intended to deliver about threats to the freedom of speech, but was banned from entering the country. Britain has recently banned Sellner, Brittany Pettibone, Lauren Southern, and Lutz Bachmann, all for the crime of opposing jihad terror and Sharia oppression, and of course has previously banned Pamela Geller and me for the same offense.
This petty authoritarianism is the act of a society in its death throes. The May government is bowing to the new masters of Britain, who support Sharia blasphemy restrictions, and handing them the leadership of the country. Theresa May will go down in British history, if there are any free Britons in future generations, as the most venal, banal and self-serving of traitors, but a traitor and betrayer of her nation nonetheless.
(Video thanks to the Geller Report)
posted by D.Swami Gwekanandam @ 4:10 PM


US government "Fusion Centers" harassing patriots concerned about Islam
Jihad Watch : This is ominous: a free citizen being harassed by the West Virginia State Police over her concerns about a mosque with ties to the Hamas-linked Council on American-Islamic Relations (CAIR).
This shows how successfully such groups have manipulated government and law enforcement officials with their spurious claims of being victims of "racism" and "Islamophobia." These Fusion Centers are extremely insidious.
The Trump Administration needs to act to protect patriotic American citizens, and close them. "Deep state attacks: Gov't 'Fusion Centers' spying on patriots concerned about Islam," by Leo Hohmann, March 6, 2018 : Brenda Arthur received an unexpected visit on March 8 that, one week later, leaves her feeling more than a little uneasy. At her door that day was an officer with the West Virginia State Police. He wanted to know about her involvement in a Freedom of Information request regarding a local mosque.
Arthur, who will turn 67 this summer, serves as leader of the West Virginia chapter of ACT For America, whose mission is to educate Americans about the advancement of Islamic principles in Western societies. As a Jewish American, she was concerned about a major expansion of the Islamic Association of West Virginia in her hometown of South Charleston. This mosque has hosted an openly anti-Semitic preacher in the past, and so she went to city hall in late January to have a look at its construction permits and site plans, something that is within the right of every American citizen under the U.S. Freedom of Information Act and state open-records laws.
Read it all here...............
posted by D.Swami Gwekanandam @ 4:01 PM


In not so great britain : Police told victim of Muslim rape gang not to mention the ethnicity of her rapists
Jihad Watch : It appears that British officials were willing to go to any lengths, and sacrifice any number of young British girls, to appease the new masters of the country.

"Grooming Gang 'Raped', 'Gave Drugs, Alcohol' to Foster Care Home Runaways," by Victoria Friedman, Breitbart, March 9, 2018 (thanks to The Religion of Peace):Two "vulnerable" 14-year-old girls who were living in a care home were groomed, given drugs and alcohol, and were raped over a two-year period by a gang of ten men, a court has heard.

Opening the prosecutor's case at Bradford Crown Court, Kama Melly QC told the jury that both girls were in the care of the state at the time, describing them as "sadly ripe and vulnerable to man ipulation"….The prosecution alleged that one victim had run away from the home with a female friend, both aged 14, and were then approached by one of the defendants in a car who began grooming them for sex, reports the Telegraph & Argus.Ms. Melly then detailed that one girl was taken to meet other men who used "fear" and "manipulation" to "satisfy their sexual desires" .The following charges relate to alleged abuse committed between July 2009 and July 2011:

Saeed Akhtar, 54, Bradford, denies two charges of causing or inciting child prostitution and one charge of rape.
Naveed Akhtar, 42, Bradford, denies three charges of rape.
Izar Hussain, 31, Bradford, denies three charges of rape, and an additional allegation of attempted rape.
Mohammed Usman, 30, Bradford, pleaded not guilty to two charges of rape.
Kieran Harris, 27, Ravensthorpe, Dewsbury, pleaded not guilty to two charges of rape.
Yasar Majid, 36, Milton Keynes, denies a single charge of rape.
Fahim Iqbal, 27, of no fixed abode, pleaded not guilty to aiding and abetting rape.
Zeeshan Ali, 31, Bradford, denies a single charge of sexual assault.
Parvaze Ahmed, 35, Bradford, denies three charges of rape.
Basharat Khaliq, 37, Bradford, denies assault by penetration and five charges of rape.
Read it all here........
posted by D.Swami Gwekanandam @ 3:55 PM


Muslim rape gang attacks soar in Sadiq Khan's London
Jihad Watch : The UK public is enraged over Muslim rape gangs brutalizing their young girls wantonly, while police and social workers were all found to be covering up the rape gang activity for fear of being called "racist." Even after this became a scandal that rocked Britain, the attacks on girls have not stopped, but continue to spread, as public anger rightly continues to grow.
The number of sexual offences committed against children in Sadiq Khan's London has soared to 1,200 in the last year, new figures show.
The situation in London is grim, not only because of the surge in this abuse of children, but also because London's Muslim Mayor Sadiq Khan has done everything he could to downplay the proliferation of violent crime in London, which is correlated to Muslim migration. Instead, Khan has allocated exorbitant amounts to police forces, not to combat crime, but to hunt down anyone who engages in so-called "offensive communication" against Islam.Londoners could have seen this comi ng, but Khan's unsavoury ties to jihadis and Islamic supremacists did not stop him from being elected.
"Child Sex Crimes Soar by 30 Per Cent in Sadiq Khan's London as Public Anger Over Grooming Grows," by Virginia Hale, Breitbart, March 17, 2018:
Read it all here..............
posted by D.Swami Gwekanandam @ 3:51 PM


California: Golden West College cops force skeptics to stop asking questions at "Islam 101" whitewash
Jihad Watch : Enforcement of Sharia speech restrictions on America's campuses — it's becoming a familiar story, which doesn't make this any less outrageous.
"Campus Cops Crack Down on Questions about Islam," by Gary Fouse, FrontPage, March 19, 2018:
[Editor's note: To help push back against the enforcement of Islamic blasphemy laws on the American campus, support the Freedom Center's campaign Stop University Support for Terrorists.]
On March 14, I attended a public presentation entitled Islam 101 at Golden West College in Huntington Beach, California. The presenter was Nicole Bovey, a convert to Islam and public information officer at the Islamic Institute of Orange County in Anaheim. Bovey also works with the Muslim Speakers Bureau in Orange County (an arm of the Islamic Networks Group).
The presentation was sponsored by GWC professors Kaine Fini (Anthropology) and Communications Professor Kristine Clancy (most of the audience members were her students, and this was part of her class.) The event had been advertised publicly, hence was open to the public. Altogether, there were approximately 50 people present. I videotaped the entire proceeding. The event was scheduled to run from 6:45-9:30 pm. As it was, it was cut off at about 8:30 by one of the professors (more about that later.) During the event, Professor Clancy called in campus police and she admonished a couple of the people in the audience who had asked pointed questions.
Ms. Bovey's presentation was a very basic and very vanilla presentation of Islam, explaining what Islam is, what it means, who Muslims are, Muslims' worldwide demographic breakdown etc. Bovey's lesson plan, consisting of slides posted on the walls, was about subjects like the 5 pillars of Islam, daily prayers etc. She stated at the outset that she was there to clear up misconceptions about Islam. In fact, the first image on the wall was of a masked man representing a terrorist. Yet, it was clear later into the presentation that she was not going to get into areas like terrorism or Sharia law. She invited the audience members to raise their hands to ask questions at any point.
Read it all here..............
posted by D.Swami Gwekanandam @ 3:47 PM


Questions Still Surround Robert Mueller's Boston Past
BCF : Mueller's involvement in one of the FBI's most embarrassing cases..............…In the early 1980s, before Mueller became the second longest serving FBI director, he was a criminal prosecutor in the Boston office of the Justice Department and then became the Acting U.S. Attorney in Boston from 1986 through 1987.
It was Mueller's actions during that time that raised questions about his role in one of the FBI's most controversial cases involving the FBI's use of a confidential informant that led to the convictions of four innocent men, who were sentenced to death for murders they did not commit.
Local law enforcement officials, the media, and some colleagues criticized Mueller and the FBI for what they believed was the bureau's role in covering up for the FBI's longtime dealings with mobster and informant James "Whitey" Bulger. McCabe's firing should raise serious questions as to where Mueller's investigation is going. Mueller's past involvement in cases cast a very different light on the former FBI director than the one painted by his proponents and the media, said David Schoen, a civil right's and defense attorney.
Schoen has been outspoken on the special counsel and criticized Mueller's top attorney Andrew Weissmann's involvement in the investigation,as reported
Read it all here....................
posted by D.Swami Gwekanandam @ 3:37 PM


'Malaysia', one dream at a time - By Commander S THAYAPARAN (Retired) Royal Malaysian Navy
Monday, March 19, 2018
Malaysiakini : "The second effort was spreading the word among the people, first, in a bid to raise their morale, and second to instil in them a sense of animosity towards the enemy, coupled with a spirit of resistance... this required us to use the language of indoctrination rather than realpolitik. People then were not in need of political analysis, they were in need of being incited and goaded." - Hassan Nasrallah, Lebanon's Hezbollah chief
COMMENT

| With the above quote in mind, thank you academic Manjit Bhatia for your timely piece, ''Malaysia' dreams the impossible dream'. Writing about former prime minister Dr Mahathir Mohamad at this time is problematic to say the least. A couple of years before Mahathir joined the opposition, he was mocked and vilified by the very people who now claim that he is needed to save Malaysia. Most people view the current Pakatan Harapan prime minister-in-waiting through ahistorical lenses, or are crypto-Mahathiristas as articulated by former parliamentarian Kua Kia Soong, or fascists who would silence any dissent on this issue.
Read it all here...........
posted by D.Swami Gwekanandam @ 5:02 PM


Afghanistan: Man is called "infidel," gets death threats for naming his son "Trump," not giving him Muslim name
Sunday, March 18, 2018
Jihad Watch :
By merely naming his baby after a raving success, the American infidel businessman Trump, an Afghan father discovered the hard way how the supremacist ideology that is ingrained in Islam does not allow him the freedom to name his own newborn son what he chooses:
Poya's own parents were furious that he had given their grandchild a non-Muslim name. The imam of the village mosque devoted an entire Friday sermon to the matter, calling the name an insult….
On Thursday, five neighbors approached the landlord and demanded he throw Poya out, calling him an "infidel" for not giving his son a Muslim name…. Poya said he and his wife had to block their Facebook pages after they received a deluge of angry comments and threats. One user said four men were coming to kill him, while others called him an infidel or an atheist, a potentially fatal accusation in a conservative Muslim country
Now that President Trump is leader of the free world who has declared Jerusalem the capital of Israel, poor little Donald Trump Poya of Afghanistan is in for a rough ride.
"Afghan baby named Donald Trump becomes magnet for trouble", The Star (thanks to The Religion of Peace), March 16, 2018:
Read it all here...........
posted by D.Swami Gwekanandam @ 10:48 AM


The Barbaric Soddies !!!
Saturday, March 17, 2018

BCF : One wonders what future historians will write about Saudi Arabia. Will there even be a future historians, or at least Western historians?
Saudi Arabia has already changed the world enormously and will continue to do so – perhaps it might even oversee the downfall of Christian civilisation. There are recent signs Saudi might be moderating, but this may be simple tactics considering the proposed $2 trillion flotation of London and New York markets on oil giant ARAMCO .
The desert kingdom, once the home of roaming Bedou, now exerts enormous political and ideological power over the West, and does so through an extraordinary combination of circumstances and luck. Hundreds of millions of years ago, trillions of tiny marine animals sank to the bottom of shallow Arabian seas and quietly decomposed, patiently awaiting the birth of Gottlieb Daimler and the internal combustion engine.
Read it all here...............
posted by D.Swami Gwekanandam @ 7:13 PM


ARCHIVES
Previous Post
Links
Links To Rangers
Military Related Links
Q&A Battle of Mogadishu
Black Hawk Down
Ranger Awang Rawang -
George Cross
Combat Art
Malaysian Military
Military Dictionary
Infantry Magazine
4th Inf Div Mech
Okinawa Marine Page
Stabilisation Force
Quadrant Magazine
History Malaya
The War Against,
Indonesia
Lest We forget
Malayan Emergency
Collection
Australian Army News
Wars of Vietnam
RAAF School In M'sia
Brits In S'pore and Malaya
S'pore-Malaysia Relations
Allied Participation In
The Vietnam War-,
Malaysia Included
Short Military Fiction
Singapore
Aussies At War
Combat In The Jungle
History Of The
British Army
Remembering
The Gurkhas
In Malaya
Royal Navy
Combat Tracker Team
Sixties Timeline
Institue of Defence and
Strategic Studies
Singapore Window
Singapore Armed Forces
Website
Panzer Divisions WW2
Basics Of Warfare
Violence In The Congo
Malaysia & United Nations
West Point
Military Academy
RMA Sandhurst
OCS Portsea
RMC Duntroon
NZ Forces
Military Colleges
Indonesian Military
& Democracy
Indonesia At
The Crossroads
World War 1 Document
Archive
Explore World War 1
Explore World War 2
World War 2 Net
World War 2 In Europe
Book References-
Insurgency Malaya
Malayan Emergency
Collection
Lessons From Malaya
Malaya,1948:Britain's
"Asian Cold War"
NZ Forces In Borneo
Malayan Emergency-
Australian Pespective
Malaya, My Far East
Slim School
Cameron Highlands
The Undeclared War
(Indonesian Confrontation)
-Book Review
The Queen's Gurkha
Signals
During
Confrontation
Brief History 4th RAR
In Malaya & Borneo
Aussies At War
Against Indonesia
Conflict and Confrontation
in SEA,
1961-1965,Britain,
US and the creation of Malaysia
D-Day(Operation
Overlord)
OMAHA Beachhead
-Historical
Division War
Department
Vietnam Resources
For The Historian
The Royal Irish Rangers
Queen's York Rangers
Early Ranger History
75th Ranger Regiment
Roots of Honor
-Histories
of the 14th U.S. Infantry
US Army Homepage
Under fire images
from Vietnam
Vietnam,
Death & Home
Photos, Articles,
and Research
on the European
Theater
in World War II
Complete Articles
On Middle East Conflict
The Israeli War
Of Independence
IDF Israel
Middle East And
Jewish Studies
The Quest For Peace
In The Middle East
US Coast Guard History
Memories Of Combat
Women In Combat
Korean War
Combat Photos
Photographing
Under Fire
Under Fire
US Army
Public Affairs
Military Equipment
Guide
The History Net
Canon, Machine Guns
And Ammunition
HK Assault rifles
AK Assault Rifle
Homepage
Modern Firearms
Main Battle Tanks
Former USSR
M1A1 / M1A2 Abrams Main
Battle Tank
, USA
Main Battle Tank:
Challenger 2
Leopard 2A6
Leclerc Main
Battle Tank
Israeli Main
Battle Tank
Swedish Armor
Infantry Fighting
Vehicle-Bradley
Italian IFV
French IFV
British IFV
Definition IFV
Scandinavian Armor
The Word

>
Training
Kanang ak Langkau
SP PGB
Salute
Soldier's Prayer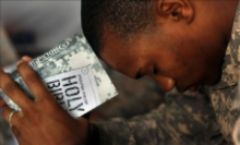 Prayer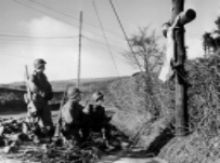 In Loving
Memory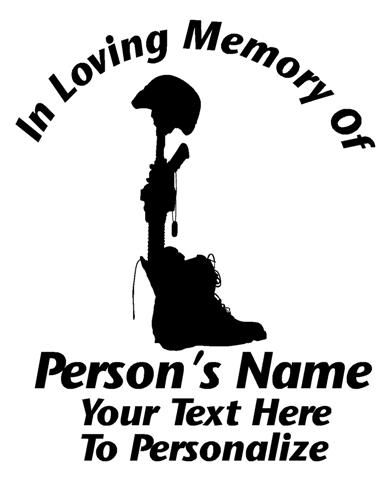 Confrontation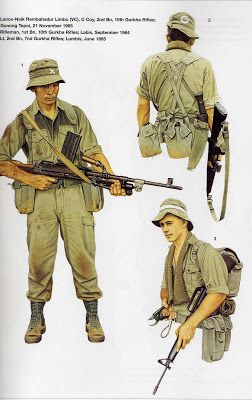 Iban
Warrior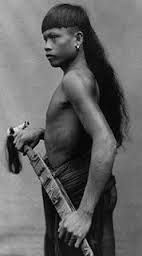 Prayer
Christ
My Lord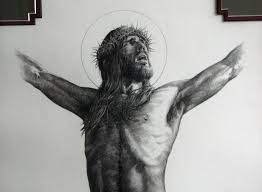 Dayak Warrior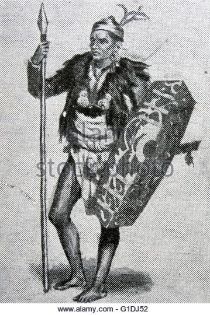 Iban Tracker
With British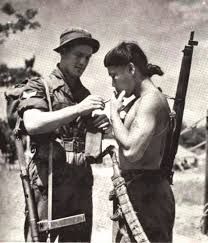 Iban Tracker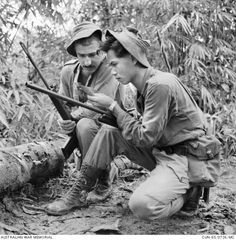 Kukri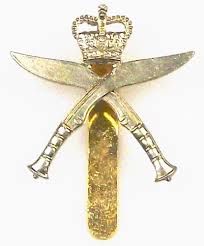 M4A2/M203
Signaller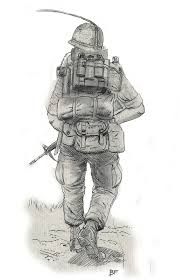 Sword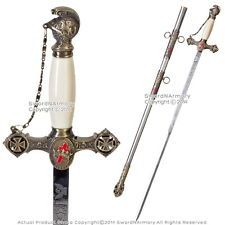 Arrowed
Any Weapon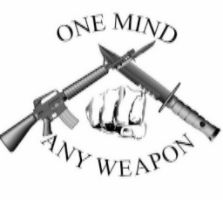 Major Disaster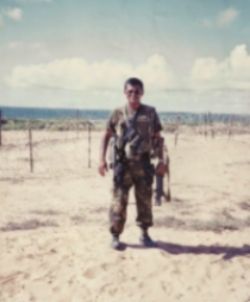 National
Monument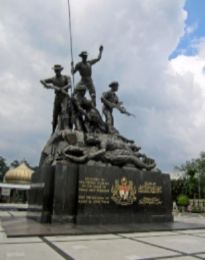 XXXX
World
XXXX
World
XXXX
World
XXXX
World
XXXX
World
XXXX
World
XXXX
World
XXXX
World
XXXX
World
XXXX
World
XXXX
World
XXXX
World
XXXX
World
Advertistment
Advertistment
Advertistment
Advertistment
Advertistment
XXXXXXXX
Advertistment
XXXXXXXX
Advertistment
XXXXXXXX
Advertistment
XXXXXXXX
Advertistment
XXXXXXXX
Advertistment
XXXXXXXX
Advertistment
XXXXXXXX
Advertistment
XXXXXXXX
Advertistment
XXXXXXXX
Advertistment
XXXXXXXX
Advertistment
XXXXXXXX
Advertistment
XXXXXXXX
Advertistment
XXXXXXXX
Advertistment
XXXXXXXX
Advertistment
XXXXXXXX
Advertistment
XXXXXXXX
Advertistment
XXXXXXXX
Advertistment
XXXXXXXX
Advertistment
XXXXXXXX
Advertistment
XXXXXXXX
Advertistment
XXXXXXXX
Advertistment
XXXXXXXX
Advertistment
XXXXXXXX
Advertistment
XXXXXXXX
Advertistment
Advertistment
Advertistment
Advertistment
Powered by