"This came as a shock to all Malaysians with a conscience and sense of righteousness. "The DPP, who has been prosecuting since September 2018, gave the reason for new developments in the case and had received instructions from higher-ups to seek a halt in the proceedings.
"Seeking a halt to the proceedings when the case has already reached the defence stage is totally unacceptable," Patriot president Brid-Gen (Rtd) Mohamed Arshad Raji (photo, above) said in a statement today. "In the first place, the prosecution should and would have solid evidence to secure a conviction before proceeding with the charge.

"Hence, we demand to know what latest new developments that could be. We also demand to know who gave the instruction to halt the proceedings," Arshad added. Following the decision yesterday, the MACC said that it would begin investigating the "new development" behind the DNAA and pointed out that the court's ruling does not mean that Tengku Adnan has been acquitted because he could still be charged anytime, if leave is given by the Attorney-General's Chambers (AGC).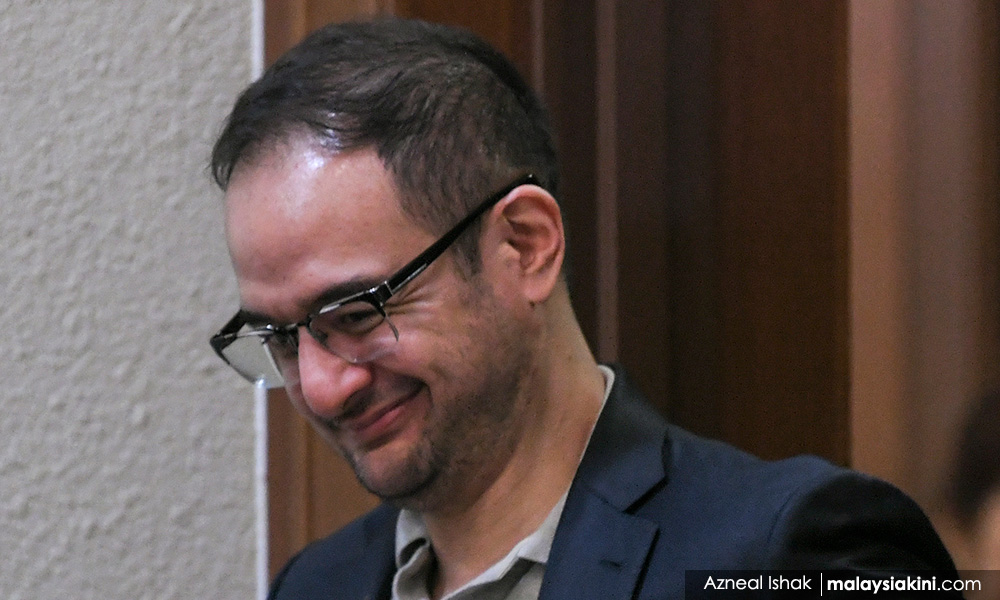 Arshad said that there had already been two earlier corruption cases of public interest where the accused were given discharge by the courts, citing the cases of Riza Aziz (stepson of former prime minister Najib Abdul Razak) and former Sabah chief minister Musa Aman in a timber concessions/money laundering case.
"No explicit reasons were given to the public for both the discharges. There is already a general feeling of distrust against the investigating authorities and the courts, especially when dealing in corruption cases that involve politicians in the ruling parties," Arshad said.
He said the latest discharge meant that the people are also asking whether the remaining court cases against five senior Umno politicians - Najib, Ahmad Zahid Hamidi, Isa Samad, Bung Mokhtar Radin and Azeez Abdul Rahim will proceed to a conclusion, or will also end in abrupt discharges as well.
"The people have had enough of corruption and scandals that took place in high offices and want to see the culprits prosecuted in court proceedings in their entirety. "Half-hearted prosecution and negotiation with the accused for a discharge halfway through the proceedings only leave foul words in the mouths of the people, Patriot members included," he said.
Arshad said it was disgusting to see politicians mired with serious corruption charges freely mingling with the public. "It is also a hideous sight to see a convicted politician allowed to make public speeches and accorded VIP treatment. It is also no wonder that the Washington Post previously cited, 'Malaysia is world champion of corruption'," Arshad added.