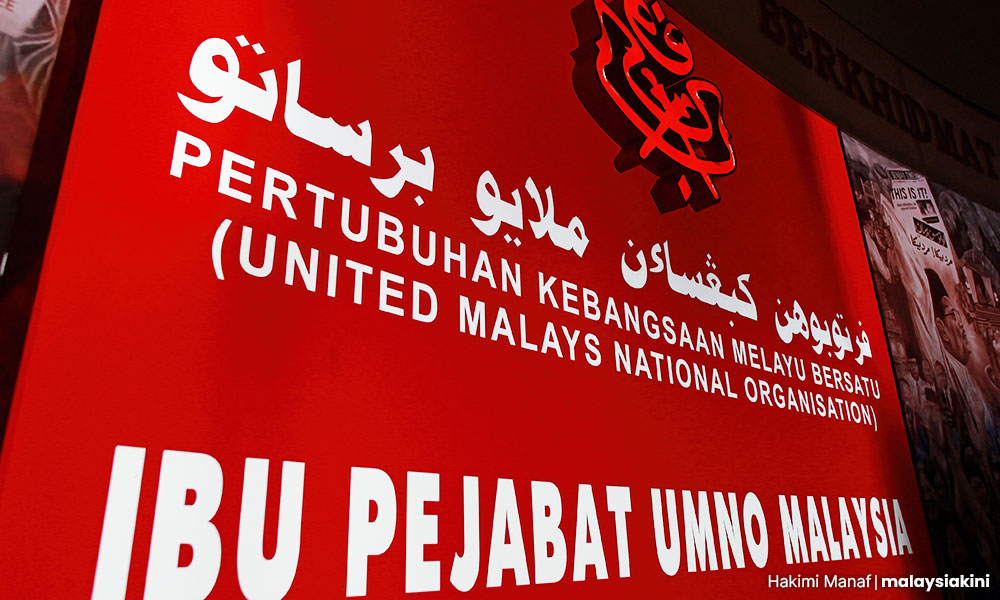 The report quoted an Umno and government source as saying that Prime Minister Ismail Sabri Yaakob was purportedly told to hold the general election as soon as possible or be sacked from the party.
However, this was denied by the party's secretary general Ahmad Maslan.
Also in a report last week, Astro Awani ran a story saying a majority of Umno division leaders were against a proposal for Ismail Sabri to intervene in Najib's SRC International appeal.
PinkSwan7434 : Bring it on biatch!
Vijay47 : Malaysiakini being sued for something it published? This sounds familiar, it evokes a sense of "délà su". (The real term is not allowed!) If it is a fight you are looking for, UMNO, bring it on, brudder - we ain't afraid of no ghosts!
MarioT : Mkini is seen to be a reliable source of information on current affairs. Two news Medias cannot be wrong in their reporting Mkni's stand in this matter is truly commendable for not giving in bullying and threatening. Hope to see Astro Wani also standing its ground and not give in to this intimidation. I am sure recordings of their speeches bear testimony to what was said.
Anonymous_47029368 : If Umno thinks that a media did not report correctly, immediately issue a statement to the media to publish it lah. Why threaten to stifle them with lawsuits ???
apanama is back : MKini, this is purely an intimidating tactic employed by UMNO Baru to the independence of the journalism. Nothing else. We should not allow it, be is now and in the foreseeable future. Kick UMNO Baru out in next General Election!
Sealthedeal : UMNO'S youth arm is just a stalking horse for Zahid and therefore totally irrelevant. There is legal precedent that should protect MK and AA. UMNO is a collective not an individual and defamation therefore fails. Keep up the good work both publications. UMNO should ask their members for donations if they are going bankrupt.
Fair Play : Malaysiakini, They are running out of cash. And they are desperate. They thought you are easy money knowing you have rich backers aka subscribers who would come to the rescue. Let see whether they would put their money where their mouth is.
Cogito Ergo Sum : By the time this case comes up for management, in a few years, the party and its coalition would have been voted out in GE15. RM25 million is a small amount compared to the billions siphoned from the Rakyat and nation's coffers by the party's top official. But, we are ready to crowd find the defence.
Dizzer : How on earth is it possible to slander or libel an organisation like UMNO? The scandals we know about are just the tip of the iceberg.
Hang Babeuf : UMNO now hungry for election campaign funding .. ..?
​
Read it all here, subscription required....