THERE ARE NO ATHEISTS IN A FOXHOLE
Rangers
The Fighting Rangers
On War, Politics
and Burning Issues

Nuffnang
Miscellaneous
No Atheists
In A Foxhole
"When you're left wounded on

Afganistan's plains and

the women come out to cut up what remains,

Just roll to your rifle

and blow out your brains,

And go to your God like a soldier"


"We are not retreating. We are advancing in another direction."

"It is fatal to enter any war without the will to win it."

"Old soldiers never die; they just fade away.

"The soldier, above all other people, prays for peace,

for he must suffer and be the deepest wounds and scars of war."


"May God have mercy upon my enemies, because I won't ."
"The object of war is not to die for your country but to make the other bastard die for his.

"Nobody ever defended anything successfully, there is only attack and attack and attack some more.

"Fixed fortifications are a monument to the stupidity of man."
"It is foolish and wrong to mourn the men who died.
Rather we should thank God that such men lived.


The Soldier stood and faced God
Which must always come to pass

He hoped his shoes were shining
Just as bright as his brass
"Step forward you Soldier,
How shall I deal with you?


Have you always turned the other cheek?


To My Church have you been true?"


"No, Lord, I guess I ain't


Because those of us who carry guns


Can't always be a saint."


I've had to work on Sundays

And at times my talk was tough,

And sometimes I've been violent,

Because the world is awfully rough.

But, I never took a penny

That wasn't mine to keep.

Though I worked a lot of overtime

When the bills got just too steep,


The Soldier squared his shoulders and said

And I never passed a cry for help

Though at times I shook with fear,

And sometimes, God forgive me,

I've wept unmanly tears.

I know I don't deserve a place

Among the people here.


They never wanted me around


Except to calm their fears.


If you've a place for me here,


Lord, It needn't be so grand,


I never expected or had too much,


But if you don't, I'll understand."


There was silence all around the throne

Where the saints had often trod

As the Soldier waited quietly,

For the judgment of his God.

"Step forward now, you Soldier,

You've borne your burden well.

Walk peacefully on Heaven's streets,

You've done your time in Hell."


Local Socio
Political Bloggers
Sites of Interest
Glorious
Malaysian Food
Foreign Bloggers
&
Other Stuff
Gaming
Band of
Brothers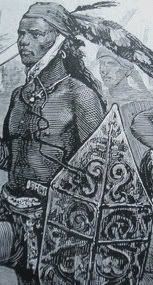 Podcast
Accessories
Band of Brothers
Warriors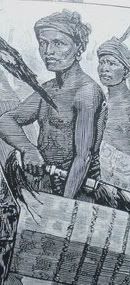 Brothers
Warriors
Warriors
Warriors
Warriors
Warriors
Warriors
Warriors
Warriors
Warriors
Warriors
Warriors
Warriors
Warriors
Warriors
Warriors
Warriors
Warriors
Warriors
Warriors
Warriors
Warriors
Warriors
Warriors
Warriors
Warriors
Warriors
Warriors
Warriors
Warriors
Warriors
Warriors
Warriors
Warriors
Warriors
Warriors
Warriors
Warriors
Warriors
Warriors
Warriors
Warriors
PSM's people power vs Pakatan's party power by Commander (Rtd) S Thayaparan formerly of the Royal Malaysian Navy
Thursday, April 18, 2013
They don't know who their allies and enemies are." - PSM secretary-general S Arutchelvan (Malaysiakini)
COMMENT
A better way to put it, S Arutchelvan, would be "with friends like this, who needs Umno-BN enemies?" Under the title 'PKR, you can't enter Putrajaya with your brand of arrogance!' my comrade in this struggle for regime change, blogger Zorro Unmasked, writes: "I will not vote for Sivarasa in Subang, my parliamentary constituent, if PKR disturbs with a three-cornered fight in Kota Damansara, my state constituency. I have nothing against Sivarasa. I voted for him in 2008. It is the posture PKR is taking that I vehemently am opposed to. This is tantamount to bullying, Umno-style."

Now, R Sivarasa and his wife are good friends of mine and Sivarasa is the kind of person we as Malaysians need in the halls of power in Putrajaya. More importantly, every single member of a political party like Parti Sosialis Malaysia (PSM) should be considered as agents of real change in Malaysia and should be 'allowed' to do their work that goes far beyond the sordid business of getting elected. It amazes me why PKR, or should that be Pakatan Rakyat, would want to alienate allies like these? Where I vote in Lembah Pantai, the incumbent is PKR vice-president Nurul Izzah Anwar and it would be a waste if right-thinking Malaysians would render these Pakatan candidates as collateral damage of political infighting by abstaining to vote.
Right-thinking voters may do this simply because the power-brokers of Pakatan see fit in their arrogance to dismiss a political party like PSM in order to fulfill whatever cravings for power that has been slowly manifesting in a party made up of former Umno exiles intent on reclaiming what they think they are owed.

In these heady days, this close to May 5, they assume that Pakatan is a force to be reckoned with and the sometimes-blind hatred for Umno-BN of some of their vocal online supporters would translate to a free pass in perpetuity for Pakatan.

But many, and not just partisan bloggers, have noticed the emerging 'arrogance' of PKR, not to mention Pakatan, when it comes to the way how they deal with issues concerning not only their allies but regarding policy. Getting criticism from your partisans may be easily dismissed but when middle-of-the-road Malaysians start making such comments, then you had better pay attention. Moreover, if Pakatan is ignorant of the existence of such criticisms, then I suggest they are not paying attention to the ground and are drunk on their own kool aid.

The next big fight

However, Pakatan leader Anwar Ibrahim has never really known who his friends are. The potential prime minister's career is littered with former associates who have become mouthpieces for Umno. Even pre-tsunami 2008, defections seemed to emanate from his party of close cadres.
Convential wisdom goes that nobody expected the 2008 tsunami and Pakatan was hustling for candidates, and the mood of the country was such that if a monkey were offered up, it would be voted in. The list of pro-Umno-BN friendly independent candidates who jumped ship is proof of this. Pakatan assured us that in the next big fight, they would only put up candidates of 'caliber' but instead of doing so; they seem to be rejecting those candidates who have shown a commitment to working for the Pakatan cause in the five years since the tsunami. Instead, what Pakatan seems to be doing is offering up slick political operatives who seem to have come out of the woodworks, now that Pakatan has a chance of grabbing federal power.

Perhaps it would be good to let PSM speak for itself. Here are the four major points in a letter addressed to the leadership of Pakatan.

1. PSM menyokong sepenuhnya Pakatan dalam PRU13 dan akan berkempen untuk memastikan kemenangan Pakatan disemua kerusi. Kami cukup jelas bahawa musuh politik untuk ditewaskan adalah Umno-BN.

2. PSM akan bertanding di hanya 4 kerusi (mengikut status quo) PRU ke 12. Untuk makluman, sejak PRU pada tahun 2004, 2008 dan kini 2013, PSM hanya bertanding di 4 kerusi meminjam logo parti pembangkang. Justeru itu tidak ada persoalan PSM tamak kerusi atau mahu bertanding di lebih kerusi. Yang beza adalah kali ini, PSM sudah berdaftar dan dalam keadaan sudah berdaftar PSM akan menggunakan logo sendiri untuk bertanding seperti mana parti-parti lain yang sudah berdaftar dalam Pakatan.

3. Demi solidariti dan semangat perjuangan, PSM meminta Pakatan untuk tidak bertanding di 4 kerusi ini atau menjadikan 4 tempat ini 3 penjuru. Andaikata Pakatan meletakkan calon di 4 kerusi ini, maka PSM akan masih menyokong Pakatan disemua kerusi lain kecuali 4 kerusi ini.

4. Namun demikian kami sedar bahawa isu DUN Jelapang adalah lebih rumit lagi kerana dalam PRU13 kerusi ini memang 3 penjuru. PSM menuntut kerusi ini kerana setelah calon DAP yang dipilih lompat parti, calon PSM yang kalah masih menjalankan kerja sehingga diakui ramai sebagai calon yang paling ketara (visible) dan rajin membuat kerja dikawasan tersebut.
As far as the Jelapang seat is concerned, PSM has said that it would abide by the decision of a group of selected NGOs who would mediate between them and DAP. How is that for consensus building? What is disheartening about oppositional politics and perhaps an indication of the shape of things to come is when Pakatan partisans heap scorn on PSM by referring to them as a "mosquito" party. This really goes to the level of thinking of your average Pakatan supporter.

Post-tsunami 2008, the ranks of the so-called 'giant' parties like PKR, PAS and DAP have swelled to include charlatans, would-be messiahs and host of other opportunists eager for a ride on what they believe would be the new gravy train. Meanwhile a party like PSM has been diligently attending to the business of making people's lives, mostly the disenfranchised, a little better through the arduous task of negotiating through the political process, mindful of the giants in their midst.
New form of tyranny


My reasons for supporting a party like PSM and the work they do is selfish. I want other people to commit to the work of actually helping people who live in the margins. The consequence of democracy and realpolitik are often felt by the disenfranchised. The work of political groups like the PSM is to attempt to remedy such flaws in the system. PSM has since relented on running under its own logo but Pakatan still needs to meet them half way and give them the seats they ask for, which would ensure that Pakatan has at least some candidates who would bring integrity to an alliance mired in many of the same problems as BN. As for the Cameron Highland's seat, this is what Arutchelvan had to say, "(It) goes against the PSM's election standards where candidates must have worked in an area for five years and must be endorsed by the local branch. PSM does not allow parachute candidates."

I do not know about anyone else but I think the folks in Cameron's deserve a candidate who has worked the ground and belongs to a political party which attempts to hold themselves to some standards when everyone else is rushing to the altar of political expediency to make a sacrifice for the supposed greater good.
We should never forget PSM leader Dr D Jeyakumar's (left) speech at the Himpunan Kebangkitan Rakyat (People's Uprising Rally) three months ago, where he warned that we should be ever vigilant less we replace Umno with a new form of tyranny. Pakatan partisans always scream about the enemy on the outside, but Malaysian political history is bloated with enemies from within.

What Malaysians need, are leaders who are cognisant of such a reality. PKR, DAP and PAS should stop being intransigent and allow PSM to contest under their own banner in the seats they want. They should stop stonewalling PSM and get into the real business of 'ubah'.
---
S THAYAPARAN is Commander (Rtd) of the Royal Malaysian Navy.
posted by D.Swami Gwekanandam @ 11:15 PM


ARCHIVES
Previous Post
Links
My Links
Military Related Links
Q&A Battle of Mogadishu
Black Hawk Down
Ranger Awang Rawang -
George Cross
Combat Art
Malaysian Military
Military Dictionary
Infantry Magazine
4th Inf Div Mech
Okinawa Marine Page
Stabilisation Force
Quadrant Magazine
History Malaya
The War Against,
Indonesia
Lest We forget
Malayan Emergency
Collection
Australian Army News
Wars of Vietnam
RAAF School In M'sia
Brits In S'pore and Malaya
S'pore-Malaysia Relations
Allied Participation In
The Vietnam War-,
Malaysia Included
Short Military Fiction
Singapore
Aussies At War
Combat In The Jungle
History Of The
British Army
Remembering
The Gurkhas
In Malaya
Royal Navy
Combat Tracker Team
Sixties Timeline
Institue of Defence and
Strategic Studies
Singapore Window
Singapore Armed Forces
Website
Panzer Divisions WW2
Basics Of Warfare
Violence In The Congo
Malaysia & United Nations
West Point
Military Academy
RMA Sandhurst
OCS Portsea
RMC Duntroon
NZ Forces
Military Colleges
Indonesian Military
& Democracy
Indonesia At
The Crossroads
World War 1 Document
Archive
Explore World War 1
Explore World War 2
World War 2 Net
World War 2 In Europe
Book References-
Insurgency Malaya
Malayan Emergency
Collection
Lessons From Malaya
Malaya,1948:Britain's
"Asian Cold War"
NZ Forces In Borneo
Malayan Emergency-
Australian Pespective
Malaya, My Far East
Slim School
Cameron Highlands
The Undeclared War
(Indonesian Confrontation)
-Book Review
The Queen's Gurkha
Signals
During
Confrontation
Brief History 4th RAR
In Malaya & Borneo
Aussies At War
Against Indonesia
Conflict and Confrontation
in SEA,
1961-1965,Britain,
US and the creation of Malaysia
D-Day(Operation
Overlord)
OMAHA Beachhead
-Historical
Division War
Department
Vietnam Resources
For The Historian
The Royal Irish Rangers
Queen's York Rangers
Early Ranger History
75th Ranger Regiment
Roots of Honor
-Histories
of the 14th U.S. Infantry
US Army Homepage
Under fire images
from Vietnam
Vietnam,
Death & Home
Photos, Articles,
and Research
on the European
Theater
in World War II
Complete Articles
On Middle East Conflict
The Israeli War
Of Independence
IDF Israel
Middle East And
Jewish Studies
The Quest For Peace
In The Middle East
US Coast Guard History
Memories Of Combat
Women In Combat
Korean War
Combat Photos
Photographing
Under Fire
Under Fire
US Army
Public Affairs
Military Equipment
Guide
The History Net
Canon, Machine Guns
And Ammunition
HK Assault rifles
AK Assault Rifle
Homepage
Modern Firearms
Main Battle Tanks
Former USSR
M1A1 / M1A2 Abrams Main
Battle Tank
, USA
Main Battle Tank:
Challenger 2
Leopard 2A6
Leclerc Main
Battle Tank
Israeli Main
Battle Tank
Swedish Armor
Infantry Fighting
Vehicle-Bradley
Italian IFV
French IFV
British IFV
Definition IFV
Scandinavian Armor
For Adventure
Training
Contact

My Land
Infantry
Weapons

Google News
World
News From Israel
Skull

Soldier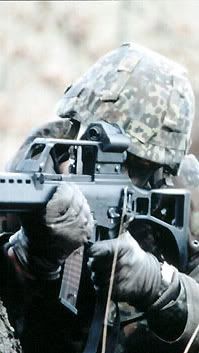 Skull

Warriors

Managers
of
Death &
Destruction

Bloody Minded

Queen of the
Infantry
Follow Me!
Brave Men
Powered by